In our review of the best free POS systems for small businesses, Loyverse POS system came in second overall with a 4.05 out of 5, based on our evaluation of 24 data points. It is best for quick service restaurants (QSRs) and small food-based retailers that need inventory tools like variants and real-time tracking.
Loyverse at a Glance

Pros
Forever-free POS system
Inventory breakdown and product variants
Loyalty tools included in baseline POS
Choice of payment providers
Comprehensive help center
Cons
Phone support is not available
No option for built-in payment processing
Lacks features for full-service restaurants (such as table mapping)
No free card reader
Supported Business Types

Cafes, quick service restaurants, bars, boutiques; businesses wanting to offer loyalty rewards

Standout Features

Built-in loyalty program
Free kitchen and customer display
Restaurant-specific features

Customizable menu and dining options
Ticket management with splitting and merging

Monthly Software Fees

Very Competitive

Forever-free base POS; add-ons $9–$25 per store

Setup and Installation Fees

Forever-free; no vendor lock-in

Contract Length

Flexible

Forever-free; no vendor lock-in

Payment Processing Options

Limited

Requires a third-party processor

Integrates with SumUp, Zettle, and Worldpay

Payment Processing Fees

Varies

Depends on provider

Customer Support

Limited

Email

24/7 live chat only for paying customers
Best for

Monthly fee from

Full review

Those wanting an all-purpose, free, and mobile POS

$0 plus payment processing; add-ons $10–$45 per month

Brick-and-mortar retailers

$89

Restaurants

$69, plus a $500 installation fee
Who Should Use Loyverse
Quick service restaurants (QSRs) and small food-based retailers: Loyverse includes a kitchen display system (KDS) and restaurant-specific features in its free plan.
Businesses wanting a built-in loyalty program: Loyverse includes a simple and ready-to-use points-based loyalty rewards program. This is useful for a wide variety of businesses, such as food and beverage sellers, fashion and beauty retailers, supply stores, and more.
Small businesses needing a free system: Loyverse's free touch-screen POS has robust features. It is one of our best free POS systems and iPad POS systems.
Who Should Use an Alternative
Loyverse Overview
Loyverse is a popular POS system because it offers so much under its forever-free plan—point-of-sale software, kitchen and customer display systems, and inventory and analytics. The free KDS is ideal for quick-service restaurants, and the system's inventory tools, such as variants and real-time tracking, make it good for small food-based retailers.
However, it lacks features for full-service restaurants—such as table mapping—and tools to manage specialized industry regulations (like liquor). Also, its reporting functionalities are rudimentary. Large restaurants, convenience stores selling alcohol and tobacco, and retail businesses with large inventories are best served by a different POS system.
If you're unsure whether Loyverse is right for you, see how it compares with our top POS systems.
Loyverse's basic products are free and include the POS, inventory, passwords, kitchen display, and customer display functions.
Add-on modules all offer a 14-day free trial, after which the following monthly fees apply:
Employee management: $5 per month, per employee

Set permissions, track timecards, and track sales by employee

Advanced inventory: $25 per month, per store location

Purchase orders, valuation reports, and stock management
Custom pricing may apply if you have more than three store locations; contact Loyverse for details

Integrations: $9 per month, per store location

Connect accounting, ecommerce, marketing, and other apps
Additional fees may apply for specific apps
Loyverse Payments & Hardware
Loyverse does not have a built-in payment processor, so you need to find your own processor and connect it to the POS. It offers integrated payment processing with SumUp, Zettle, and Worldpay in the US and over 30 other countries.
Additionally, Loyverse recommends iPads and Android POS terminals by Sunmi, Bematech, and iMin. Its website lists its most recommended hardware, although Loyverse does not sell devices itself.
Under this category, we graded Loyverse based on the features included in its forever-free plan. Loyverse got perfect scores for most features except for employee management, which you can only unlock by paying extra. Note that its reporting tools, while included in the free plan, are basic (like receipts history, tax reports, and sales trends).
Loyverse lets you sell from any tablet or smartphone with an easy-to-work register that includes images and handles taxes and discounts. If you get a register with a customer-facing display or a kitchen display system (KDS), Loyverse's free version accommodates them.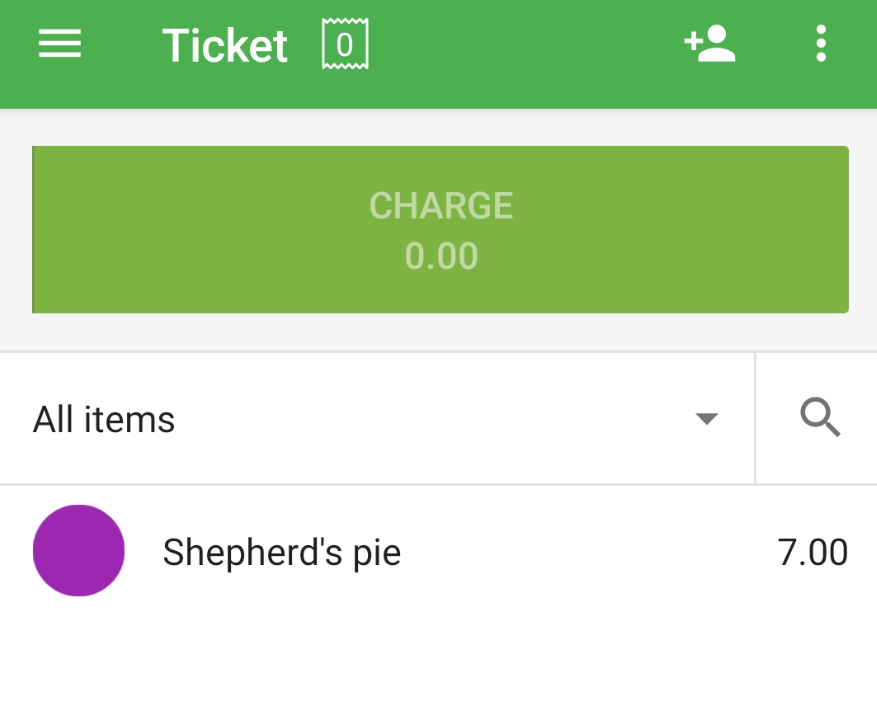 ---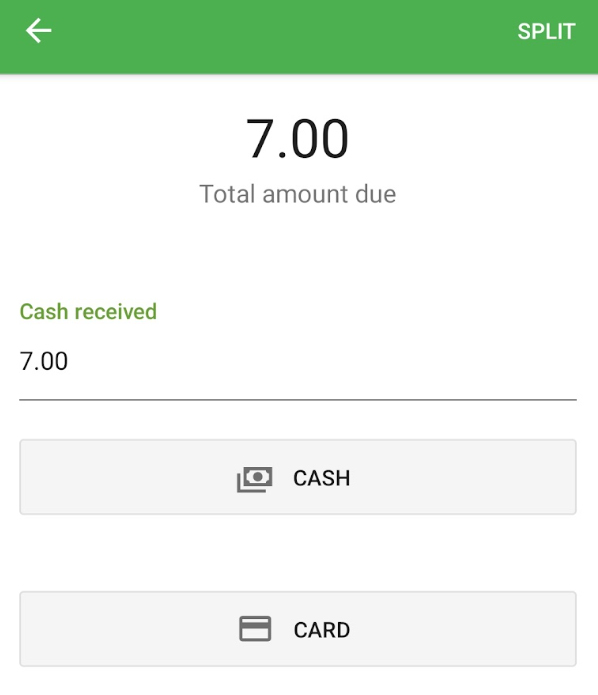 ---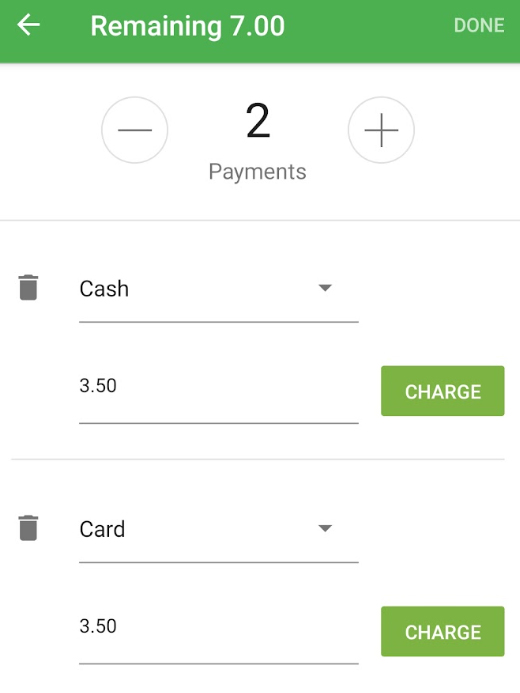 ---
Other features include:
Multiple locations/unlimited registers
Product bundles or kits
Cash, check, credit card, or contactless payments
Cash management
Refund processing
Bar code scanning, including weight embedding
Open tickets
Customized menu screens
Offline mode
---
Loyverse is an abbreviation of "Loyalty Universe," so it comes as no surprise the system's free loyalty program is one of its defining features.
One of the great things about the Loyverse loyalty program is that it's built-in, but compares well to paid programs. You can collect customer information, track points, look up purchase history, and add notes to a consumer's file. Additionally, you can create loyalty cards to make it easy to scan and pull up customer information. If you have a customer display, it will also show clients how many loyalty points they've accumulated.
---
The free version of Loyverse comes with basic inventory functions such as inventory tracking, low stock notifications, and bulk upload of products.
For an additional $25 per month, you can get advanced inventory, which includes:
Purchase orders
Transfer stock between stores
Full or partial inventory counts, with a scanner or manually
Ingredient/recipe inventory tracking
Product valuation reports
Label printing
Inventory adjustment logs
24/7 live chat support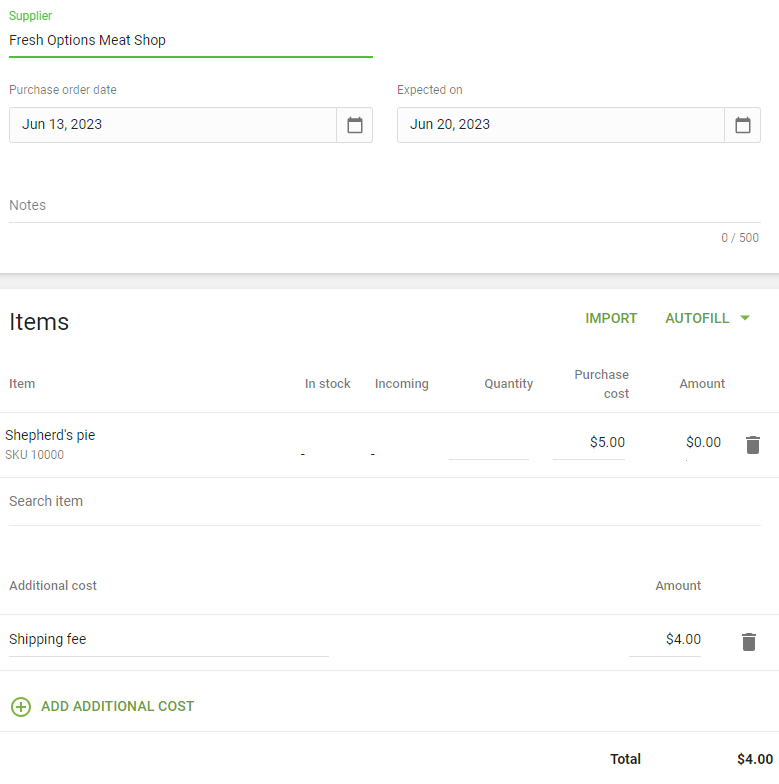 ---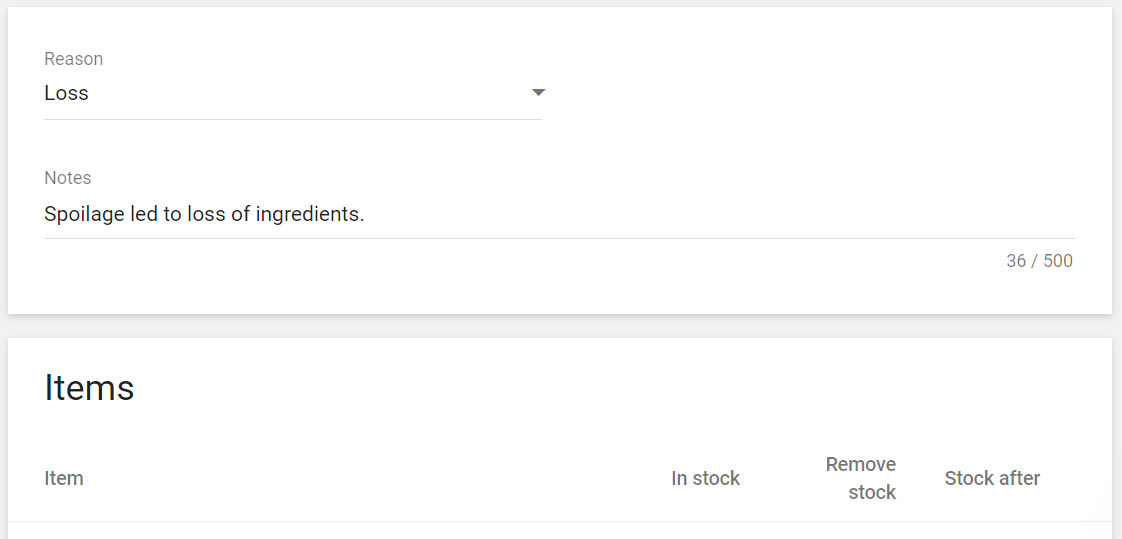 ---
---
One handy feature is the performance reports that show you sales by employee and workloads per hour. Use these to understand better who your best workers are and adjust shifts accordingly. It also tracks cash discrepancies so that you can discover employee fraud or inaccuracies.
For an extra $5 per month per employee, the employee management app gives you a time clock for clocking in for shifts and calculating total work hours—but it lacks a shift scheduler. This add-on also lets you establish permissions and roles in the backend, so employees can only access specific software parts. You can also set PINs and passwords.
---
Here, we considered any additional features Loyverse includes in its free plan, such as industry-specific tools and integrations.
Loyverse does have restaurant-specific features and access to integrations, including third-party payment providers (which are actually required since Loyverse lacks a built-in payment processor). It doesn't have native ecommerce features, but integrations to popular ecommerce platforms such as WooCommerce and Shopify are available. Loyverse also has an integration with Otter's order/delivering services (including UberEats, Grubhub, and DoorDash).
Restaurant-specific Features
Loyverse has a lot to offer smaller establishments like coffee shops or food trucks. You can customize menus, make notes on preparations, provide menu options, and add dining options—like dine-in, takeout, or delivery.
It does not have table mapping or reservations, but you can pre-define tickets to tables and manage tickets by splitting, merging, or moving items between tickets. We also did not find a way to program tip suggestions, something many POS programs do to encourage better gratuities for your waitstaff.
Loyverse has a simple, appealing, and functional interface—especially considering it's free. Not only are the buttons clear and bright, but you can add images to make identification a snap. You can customize the menus to best suit your business' workflows and organization.
Loyverse only offers live support to paying customers, but that support is 24/7 via chat. All customers have access to email support, a community forum, and an extensive help center that offers illustrated articles and videos on how to use Loyverse software. The POS also has both cloud-based storage and offline processing, giving you the best of both worlds regardless of whether your internet connection is active or not.
Setup and installation are a breeze as well. Getting started is as simple as clicking a button and putting in some basic information. There are plenty of how-to videos to help you, but here are the steps:
Step 1: Download the app on your smartphone or tablet
Step 2: Sign up for an account
Step 3: Input your information
Step 4: Set up your back office (select the settings you want for the different functions, input store information, and load products)
The back office is where you'll do most of your behind-the-scenes work, such as inventory management, table mapping, setting up the loyalty program, and choosing integrations.
Overall, Loyverse has the tools found in many of the best POS systems, including some popular add-ons, even in its free plan. It also works with Android and iOS systems, giving you flexibility with the hardware you choose. While it charges for advanced inventory and employee management, even the freeware works well for retailers and basic food services. Overall, Loyverse POS is a great choice for up-and-coming businesses that need a free plan with optional upgrades, a flexible back-office system, and a solid loyalty program to entice new customers.
What Users Say in Loyverse Reviews
Loyverse POS reviews are generally very positive. Naturally, most users love that the POS is free. Most also said it was easy to use, although some mentioned the interface was not as good on smartphones as on tablets. The most common complaints had to do with the feature set—some wanted specific tools, while others noted that some functions needed "finessing" to work right.
Capterra: 4.8 out of 5 stars based on more than 300 reviews
G2: 4.7 out of 5 stars based on about 15 reviews
Users Like

Users Don't Like

Excellent loyalty program
Missing some features found in other POS systems (native ecommerce tools, table mapping)
Forever-free POS
Some users found the POS too simplistic
Consistent upgrades and improvements
Some tax and discount calculations are difficult to manage
Methodology: How We Evaluated Loyverse
We wanted to give our readers a list of reliable and truly free POS software, so we focused on providers that offer zero upfront cost and no monthly fees—including Loyverse. We then compared the quality of features included in each free plan.
Click through the tabs below for our full evaluation criteria:
30% of Overall Score
Free plans do not mean free everything. We looked at the limitations of the free plan, whether it includes unlimited inventory and transactions, the cost to upgrade, any upfront costs, and free hardware or the lack thereof. We only consider systems with a Free plan that includes card payment processing. Loyverse scored well in all these aspects except for offering free hardware.
20% of Overall Score
This score addressed the tools in the free plan for sales, inventory, customer management, employee management, and loyalty. Loyverse performed well here, though its lack of free extensive employee management tools was a setback.
20% of Overall Score
This section considered added value in the free plan like features specific to restaurants or retail, the ability to manage more than one store, and integrations. Loyverse has good restaurant-specific features and integrations, but no native payment processing and ecommerce tools.
20% of Overall Score
Free is no good unless it's easy. Here, we considered customer support, storage, if it worked on desktop and mobile, and other features that make the system easy to implement. Loyverse did great in this category, only missing out on having the same level of customer support for all users, whether paid or not.
10% of Overall Score
Here, we considered the experience of our team, who has decades of personal use and research, and the reviews of current users of the system. Loyverse performed well, offering a good feature set, positive experiences for users, and high value for money.
*Percentages of overall score
Loyverse Frequently Asked Questions (FAQ)
The baseline POS, including inventory, passwords, kitchen display, and customer display, is free forever. Add-ons for employee management, advanced inventory, and integrations start at around $5 per month, with a 14-day free trial.
---
Yes. The POS includes an offline mode for use even without an internet connection.
---
Yes, for both Android and iOS. The mobile app is well-designed and functions similarly to the desktop version of the POS.
---
Bottom Line
If you need free or inexpensive POS software that is attractive, works with iOS and Android, and offers solid sales and inventory functions plus an excellent loyalty program, then check out Loyverse. It's made lists for several POS categories we have reviewed because of its value. Download the free version and get started.