5 Best Multichannel POS Systems for 2023
This article is part of a larger series on POS Systems.
A multichannel POS system enables businesses to sell in-store, online, and on the go—all from a centralized program. Each of the multichannel POS software mentioned in this guide offers unified inventory, customer, and order management tools. The best systems are those that connect to several online sales channels and other business management software for less than $100 per month.
The top multichannel POS systems for 2023 are:
Top Multichannel POS Systems Compared
Monthly POS Software Fee

Payment Processor Options

Compatible Ecommerce Platforms

Integrated Sales Channels

$0 to $89

Shopify Payments and third-party options for ecommerce

Shopify

Amazon, Facebook, Instagram, eBay, YouTube, TikTok, and Google

$69 to $199*

Lightspeed Payments or third party

Lightspeed eCom, and Ecwid

Amazon, Facebook, and Instagram

$0 to $60-plus

Square Payments only

Square Online, Wix, WooCommerce, Ecwid, and BigCommerce

Facebook, Instagram, Pinterest, Google, and TikTok

$0 to $165

Toast Payments only

Toast, Uber Eats, Grubhub, Chowly, and DoorDash

Facebook and Instagram

$99 to $229*

Lightspeed Payments or third party

Ecwid, Shopify, BigCommerce, and WooCommerce

Amazon, Facebook, and Instagram
*If billed annually and with Lightspeed Payments.
Take Our Quiz for a Personalized Recommendation
Can't decide? Take this two-minute quiz to get the best multichannel POS recommendation for your business.
Looking for something different? Find more options in our roundup of the best POS systems.
Shopify: Best Overall Multichannel POS

Pros
Robust, user-friendly ecommerce tools
Monthly POS plans are affordable
Advanced omnichannel sales features
Cons
Separate subscription plans for POS and ecommerce
Limited functionality on its lowest-priced POS app
Add-on fees for third-party payments
Shopify POS Pricing
Free trial: 3 days
Monthly subscriptions:

Ecommerce plan: $39–$399
POS: $5–$89

Hardware costs: From $49
Processing fees:

Online transactions: 2.4% + 30 cents to 2.9% + 30 cents
In-person transactions: 2.4% to 2.7%
Shopify POS is the best overall multichannel POS for small businesses because it marries a robust online selling platform with a user-friendly and affordable POS system. The software lets you manage online and in-store sales, inventory, customer data, employee data, marketing and promotions, and cloud reporting in one central dashboard.
With a score of 4.67 out of 5, Shopify stands out for its integrated sales channels, online ordering, shipping tools, and online store builder features. It even includes marketing tools for growing your customer base in its basic subscription, which you won't see from Square, Lightspeed, and Toast. However, you need a paid POS plan if you want multiple registers and access to advanced inventory and online selling tools.
Ecommerce platform: Create an online store with a drag-and-drop store builder with mobile-responsive themes and HTML and CSS edit access, search engine optimization (SEO) tools, and built-in secure payment processing.
Inventory and order management: Shopify POS syncs all order, customer, inventory, and sales data across channels. Use built-in shipping tools and order management workflows. However, reporting options are limited.
Multiple online sales channels: Sell on Amazon, eBay, Facebook, Facebook Messenger, and Instagram. The app also allows you to ship and deliver locally.
Marketing and customer management: Build customer profiles with purchase histories, automate abandoned cart recovery and other email campaigns, and create targeted Instagram, Facebook, and Google Shopping ads.
Customer support: Shopify POS provides 24/7 customer support via email, chat, and phone.
---
What Shopify Is Missing
Shopify is an ecommerce platform, so users will have to subscribe to a paid ecommerce plan that provides free POS. However, advanced POS features are only available with the paid POS version. The software also has limited offline capabilities. Consider Square if you need a free multichannel POS with free ecommerce tools and full offline selling features.
Lightspeed Retail: Best for Retailers With Large & Complex Inventories

Pros
Robust centralized management tools
Native ecommerce platform
Granular matrix inventory management
Cons
Can be expensive for small businesses
Complex system; steep learning curve
Ecommerce and loyalty features require more expensive subscriptions
Lightspeed Retail Pricing
Free trial: 14 days
Monthly subscriptions (with Lightspeed payments):

Monthly pricing: $89–$269
Annual pricing: $69–$199 per month

Hardware cost: Custom quote
Processing fees:

Card-present: 2.6% + 10 cents
Manually keyed-in: 2.6% + 30 cents
Lightspeed Retail is a cloud-based POS system that's functional across multiple retail locations and online. With granular inventory tracking, it is recommended for growing businesses that have large and complex inventories along with several brick-and-mortar locations. The software also has excellent ecommerce tools that allow you to sell your products across your website and social media.
Lightspeed Retail's web store builder and online ordering tools are what earned it a high score in our evaluation of multichannel features. However, unlike Shopify, it fell short on the number of integrated sales channels and shipping tools. You'll also need to upgrade to a standard plan to use Lightspeed's marketing tools. Lightspeed Retail earned an overall score of 4.54 out of 5.
Web and app-based POS: Lightspeed is the only POS on this list that offers a browser-based register and checkout interface. You also have the option of using Lightspeed's iPad app. The cloud-based system updates in real time, so reports and data are accessible from anywhere.
Ecommerce: Lightspeed Ecommerce syncs with the POS data for centralized reporting. It also comes with more than 50 themes; marketing, customer relationship management (CRM), and SEO features; and integrated shipping and order management tools. It does not offer local delivery, but this can be addressed easily by integrating with a third-party app.
Inventory management: Lightspeed's inventory management is high-end—with options to bulk upload up to 10,000 stock keeping units (SKUs) at once. You can also manage purchase orders (POs) with an integrated product catalog―Lightspeed has more than 3,000 built in―set low stock alerts, and account for product variants, bundles, and unit costs.
Online sales channels: Lightspeed allows you to sell on Amazon and Facebook. You can only post your listings on Instagram.
Customer support: 24/7 support is available via phone, chat, and email.
---
What Lightspeed Retail Is Missing
What merchants really could use is a less expensive Lightspeed subscription plan. The software can be a pricey solution for multichannel users if you opt for the plans that have the ecommerce and analytics add-on and are some of Lightspeed's best features.
Also, because Lightspeed Retail offers highly granular control options, it's also much more complicated to use than a straightforward inventory solution. Square offers the simplest POS interface on this list.
Square: Best Free Multichannel POS for Small Businesses

Pros
Free POS and online store builder
Native ecommerce and delivery tools
Flexible payment options
Cons
Limited native CRM and inventory tools
No purchase and vendor management tools in free plan
Customer support is limited or inconsistent
Square POS Pricing
Free trial: 30 days for subscription services
Monthly subscription plans:

POS: $0–$60+
Ecommerce: $0–$79

Hardware cost: $0–$1,389
Processing fees:

In-person: 2.6% + 10 cents
Online: 2.9% + 30 cents
Manually keyed-in: 3.5% + 15 cents
Square POS is free POS that gives small multichannel businesses all the key features such as inventory sync, pickup, delivery and shipping options, and social media integration to grow their customer base without the high price point of Lightspeed and Toast. It also lets users create an online store for free to sell items for shipping, pickup, or local delivery. All data from in-person and online orders sync in Square's Dashboard.
For this evaluation, Square earned an overall score of 4.34 out of 5 and remains the most cost-effective choice for all types of small and startup businesses. However, Square's inventory management features are limited compared to its more expensive counterparts. Its multichannel features—specifically integrated sales channels and online store building tools—are not as expansive as those of Shopify and Lightspeed Retail.
Square POS: Free POS app with built-in payment processing, inventory tracking, offline mode, reports, and customer management, including feedback collection.
Square Online: Your account comes with free Square Online access, which includes a drag-and-drop online store builder, flexible integrated delivery and pickup settings, detailed product pages, and connected shoppable Instagram posts.
Order management: Enable and configure built-in shipping, pickup, and local delivery fulfillment options easily.
CRM: Square POS gives you access to a customer directory, where you can save data and payment information for further purchases. You can also add new clients directly from the POS screen and input their phone numbers, email addresses, payment methods used, and other data.
Online sales channels: Square POS lets you sell on Facebook, Instagram, and Pinterest.
---
What Square Is Missing
Because Square POS is free, the app is missing certain features that other multichannel POS systems provide such as robust inventory management. Square for Retail Pro POS has some more advanced features. However, even Square's Pro plan is not as advanced as Shopify and Lightspeed.
If customer service is crucial for you, then Square might not be your best fit. Square's customer service hours are limited, and a majority of poor client reviews are because of unsatisfactory customer service. Lightspeed offers 24/7 phone support.
Find out if the free platform is the right solution for your business with our in-depth Square POS review.
Toast: Best for Restaurants That Need Integrated Online Ordering & Delivery

Pros
Detailed restaurant-specific features
Online ordering and delivery available
Centralized inventory, payroll, and reporting management
Cons
Many functions (marketing, loyalty, costing) require additional fees
Limited store builder tools
2-year contract for pay-as-you-go plan
Toast Deciding Factors
Free trial: Contact Toast for product demo
Monthly subscription plans: $0–$165
Hardware: $0 (starter kit) to $875
Processing fees:

Card-present: 2.49% + 15 cents to 2.99% + 15 cents
Card-not-present: 2.99% + 15 to 3.50% + 15 cents
Toast is a highly customizable, cloud-based restaurant POS system that offers online ordering and delivery tools, self-order kiosk options, traditional POS terminals, and handheld mobile terminals for tableside ordering. Its baseline subscription also packs an inventory and menu management system that's on par with other restaurant POS giants like Lightspeed.
Toast POS gained an overall score of 4.29 out of 5, with its inventory management, cloud reporting, and online ordering features earning high marks for this evaluation. Meanwhile, pricing is the major concern with this provider. Although packed with solid restaurant POS features, Toast software and hardware add-ons can quickly increase your monthly costs. While it offers a pay-as-you-go plan, it also ties you to a long-term contract.
All-in-one software: Toast bundles POS, payment processing, payroll, team management, online ordering and delivery, and restaurant management tools, such as menu creating and recipe costing, all under one system.
Restaurant POS: Handle front-of-house operations with menu management, table mapping and order tracking, tableside ordering, and payment and customer feedback collection tools. Back-of-house management tools include digital kitchen displays that automatically show dine-in, takeout, and delivery orders.
Digital ordering solution: ToastNow is Toast's software solution for expanding your business into multichannel sales. You can set up an online ordering page, integrate with Toast TakeOut mobile ordering app, and manage local or third-party delivery. You can also use its built-in email marketing tools to boost your online presence.
Delivery management: Most restaurant POS systems connect with third-party delivery services, but Toast has a native system that includes options for managing your own local delivery system. This way, you can avoid the fees associated with delivery apps.
Online sales channels: Toast POS lets you sell on Facebook and Instagram.
Customer support: 24/7 support is offered via phone, chat, and email.
---
What Toast Is Missing
The downside to an all-in-one package is that Toast users are limited to its proprietary Android-based hardware and payment processor. This means that you can't save on costs by shopping around for better pricing options. Setting up additional registers, for instance, costs hundreds of dollars with Toast—a huge difference when compared to Square and Shopify, which only charge for the software.
If you want payment processing flexibility, consider Lightspeed, which also has a restaurant POS. If you want an iOS-compatible solution, consider Square.
For more information on the platform's restaurant POS features, read our detailed Toast review.
Vend by Lightspeed: Best for Large Niche Retailers That Accept Custom Orders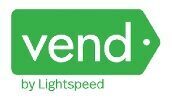 What We Like
User-friendly interface
Advanced inventory management tools
Flexible integrated payment processing
What's Missing
Expensive software plans
Basic reporting functions
Limited integration options
Vend by Lightspeed Deciding Factors
Monthly subscription plans: $99 to $229 billed annually or $69 to $199 billed monthly with Lightspeed payments
Hardware cost: Custom (can be used on any device with browser)
Processing fees: 2.6% plus 10 for cents card-present and 2.6% plus 30 cents for card-not-present transactions. (Lightspeed Payments)
Advanced inventory with multilocation and serialization function
Compatible with cannabidiol (CBD), tobacco, and vape products
Flexible hardware and payment processing options
Vend by Lightspeed is a retail POS software ideal for large niche businesses that deal with high product turnovers and custom products. While the system has adopted Lightspeed's advanced inventory tracking feature, Vend stands out for its serialization function for tracking unique items being sold. Vend by Lightspeed also offers RACS-certified age verification tools, which makes it compatible with businesses that sell CBD, tobacco, and vape products.
A new addition to our roundup, Vend by Lightspeed replaces Revel with an overall score of 4.24 out of 5. The software offers flexible hardware and payment processing options you won't find in Square. It also supports a wide range of multichannel features, although some tools like ecommerce will require an upgrade to its higher paid plans. This, along with the expensive subscription cost, prevented Vend by Lightspeed from receiving a higher score in our evaluation.
Payment processing: Vend allows you to integrate third-party payment processors like PayPal, Square, and Chase to your POS. However, note that you need to sign up with Lightspeed Payments if you want to enjoy lower monthly subscription rates.
Serialization: Vend's advanced inventory management system includes a serialization function that allows you to track custom work orders. You can assign product serial numbers to monitor the status of a custom product, such as expiration dates and warranties.
Multilocation inventory tracking: Vend can track your inventory in real time if you have multiple stores or maintain a warehouse. You get a centralized catalog for your inventory where you can set automations and manage products in bulk.
Ecommerce: With the acquisition by Lightspeed, Vend now offers the same ecommerce features. The software is also compatible with Ecwid, WooCommerce, BigCommerce, and Shopify, while the centralized inventory system means you can sync inventory levels automatically and view online and in-store purchases simultaneously.
Fulfillment: Vend has a fulfillment page that lists all online orders and categorizes them according to fulfillment method. This feature includes integrated shipping, delivery, and in-store pickup process management that lets you track each order until it reaches the customer.
Barcode scanner app: The Lightspeed scanner is a barcode scanner app for mobile that assists in receiving stocks, performing inventory counts, picking, and fulfilling customer orders. It also lets you add products with one tap and get a quick view of product information from your mobile device.
Age verification: The Hyperspace Age Verification app is designed for Vend to scan customer driver's license for age verification. This application seamlessly integrates with your POS software to identify which products require age verification, log all transactions, manage override access, and control the quantity of products being sold.
---
What Vend by Lightspeed Is Missing
Like Lightspeed, Vend's biggest downside is the fees. The range of its monthly subscription is among the most expensive and even the basic plan does not yet include ecommerce so the cost to maintain Vend can quickly increase and, therefore, not ideal for small and startup businesses. So, unless you are certain that you need all the advanced functionality that Vend offers, consider more affordable and scalable alternatives like Square.
Learn how Vend can support your niche business with our full Vend POS review.
How We Chose the Top Multichannel POS Systems
For this evaluation, we compared the most popular multichannel POS systems based on what's important to small businesses, including pricing, general features, multichannel tools, and ease of use. We looked for affordable, easy-to-use functionalities and considered our retail and restaurant POS expert's personal evaluations of each software as well.
Because a multichannel system is a specific type of POS meant for selling online and in-person, all the software in this list also have native ecommerce or online ordering platforms. Based on these criteria Shopify, again, emerges as the best multichannel POS with an overall score of 4.67 out of 5.
Click through the tabs in the box below to view our full evaluation criteria.
20% of Overall Score
Every small business needs to monitor its inventory, manage employees, and accept different payments, so we considered these as well. We also placed a premium on marketing management tools, a feature crucial to expanding the customer base for multichannel businesses.
*Percentages of overall score
Bottom Line
Of all the multichannel POS systems we evaluated, Shopify offers the most robust features at an affordable price. It combines a popular, top-rated ecommerce platform with a user-friendly and free POS app, as well as native integrations to social media and online marketplaces. That's on top of a centralized dashboard to manage orders and inventories small and large, all in real time. Shopify also offers a 90-day free trial, so you can explore whether it's the right POS system for you.