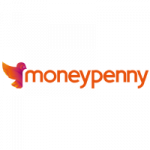 Moneypenny is a phone answering service that allows small businesses to outsource their customer service needs to a call center. We compiled Moneypenny reviews from our own website plus user reviews from around the web to determine what Moneypenny customers think about the company. We also compared the most common pricing options for small business owners.
Want to know the top answering service software for small business? Read our Moneypenny alternatives guide.
Summary of User Reviews
We scoured hundreds of reviews and found that Moneypenny has generally positive ratings. Here's what we found:
What Moneypenny does well:
Users who gave Moneypenny positive reviews said that the receptionists assigned to them actually learned the ropes of their business and proved to be knowledgeable in fielding questions about the company.
What Moneypenny does not do well:
Negative reviews about Moneypenny are rare, though there are isolated incidences of inconsistent service.
Most Helpful Positive User Review
"Having Moneypenny answer our phones is one of the best decisions we ever made.

They save us huge amounts of time and money and help us provide our customers with a faster and more efficient service.

As we build and host websites, if there is even a tiny hiccup in service, the volume of calls can be immense and answering all of them would be impossible. In one day alone, Moneypenny dealt with over 700 calls for us which we simply would never have been able to handle. We recommend Moneypenny to all of our clients. We wouldn't risk our reputation by doing so if we weren't 100% confident in their outstanding service.

Having used Moneypenny for many years now, we've always found them a delight to work with. We can't fault them in any way."

— Jane Cooper
Most Helpful Negative User Review
"The worst service I hired in 2015, failed at providing their services and cost me business on a consistent basis."

— John Frazier, Trustpilot
Other Moneypenny User Reviews From Around the Web
Here are a few other resources for finding helpful Moneypenny customer reviews. We rated the review sites on a scale from poor to excellent based on how trustworthy and useful the reviews seemed.
| User Review Website | Average Rating* | Number of Reviews | Quality of Reviews |
| --- | --- | --- | --- |
| Trustpilot | 9.8 out of 10 | 194 reviews | Excellent |
| G2 Crowd | 4.5 out of 5 | 1 review | Fair |
*Average rating as of date article was written: Feb. 24, 2017
How We Determined Quality of User Review Websites
Trustpilot has several reviews on the service. Although some are one-liners, you'll see that most of them describe their experience with the company in great detail and justified the ratings that they gave properly.
G2 Crowd is a reliable source of customer reviews, although this time, they only have a single review about Moneypenny.
Moneypenny Pricing
| | Pricing |
| --- | --- |
| Price per call | $2 |
| Email, text, and fax messaging service | Free |
| Outside office hours voicemail service | Free |
Moneypenny is a UK-based company and has only started offering its services in the US recently. As such, they don't have as wide of a range of services for US clients as they do for their UK clients. Currently, they offer a flat rate of $2 per call taken on behalf of the business.
| | Additional Features |
| --- | --- |
| Evening and Weekend Call Handling | $30.87 (£25) per month |
| 24/7 Call Handling | $92.61 (£75) per month |
| Call Conferencing | $30.87 (£25) one-time payment |
| Automated Lines | $12.35 (£10) per month |
*All original values are in British Pounds, and converted for the convenience of U.S. clients. Rates may vary depending on the current exchange rate.
Compare Moneypenny Competitors
Not sure if Moneypenny is the right answering service for you? Check out our comparison of three top providers: Ruby Receptionists, VoiceNation and MAP Communications.