Paylocity Review: Is Paylocity the Right HR Software for Your Business?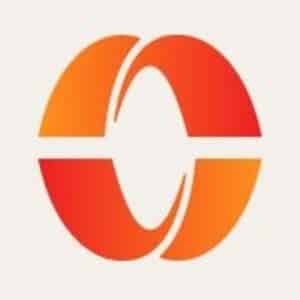 What We Recommend Paylocity For
Paylocity enables business owners and HR professionals to automate day-to-day HR and payroll processing tasks. Its starter package is essentially a payroll solution, which comes with garnishment managed services, payroll tax filings, and expense management tools. Upgrading to its higher tier grants you access to other Paylocity modules for recruiting qualified candidates, capturing employee data, tracking time and attendance, monitoring performance, managing compensation, and administering benefits. Plus, it has a team of experts to help you with your compliance and tax queries, as well as provide implementation support.
In short, Paylocity is best for:
Midsize and large businesses that need an all-in-on HR software and strong customer support: Paylocity has a feature-rich platform that can handle all aspects of the employee lifecycle—from hiring and paying workers to managing performance reviews and learning sessions. You even get a dedicated account manager and support team who are solely responsible for your services.
Companies with employees who work out in the field and/or travel for work: Paylocity has an expense management feature that's included in its payroll solution. With this tool, all approved business reimbursement claims are automatically added to an employee's payroll.
Growing companies with an HR professional who doesn't have payroll experience: Paylocity brings a wealth of compliance support that HR managers who already have a full schedule can use to ensure payroll goes smoothly. Support is on-demand via phone and chat. Your HR manager will not have to go at it alone as with more DIY software.
When Paylocity Would Not Be a Good Fit
Small businesses looking for a budget-friendly HR and payroll solution: Paylocity isn't the cheapest and charges a setup fee that many small businesses won't want to pay (we were quoted a $700 setup fee with monthly fees of $200 plus $9 per employee). If you have a small business and a limited budget, check out our top picks for online payroll services—many provide payroll and essential HR tools at reasonable rates.
Companies that don't have a dedicated HR or payroll manager: Because Paylocity's system offers a lot of functionality, it can be overwhelming to learn. Without at least one person dedicated to training on the software and working with the dedicated service team on implementation, it can be a difficult transition to make. Read our best payroll software guide to find options that are easier to use.
If you're nearing the end of your payroll provider search and are ready to make a decision, check out our step-by-step guide to choosing the right payroll solution to ensure you have all your bases covered.
Paylocity Overview
PROS

CONS

Efficient payroll and time-tracking tools
Pricing isn't transparent (requires you to call for a quote)
Payroll solution includes automated expense reimbursement
Charges set up fees
Wide range of HR solutions and integration options
Its full-service HR and payroll platform can be pricey for small businesses
Paylocity Pricing
Since our Last Update: We updated Paylocity's pricing information based on the latest quote we received. We also added additional information about the HR and payroll package included in the quote.
Paylocity's pricing information isn't readily available on its website, so you'll have to contact the provider to request a demo and pricing details. For a business with 25 employees, we were quoted a monthly fee of $200 plus $9 per employee for a package that includes the following:
Payroll and payroll tax filing services
Benefits administration
Recruiting
Onboarding
Time management
Paid-time off (PTO) accrual policy management (up to five policies)
Performance reviews
Learning management
Employee self-service portal with mobile apps (for iOS and Android devices)
New hire reporting
Access to an online library of HR templates, job descriptions, state laws, and more
Wage garnishments
Reporting tools
There's also an implementation cost of $700 for new users. While Paylocity can handle quarterly and year-end tax filings for you, it charges a $7 per employee fee for W-2 filings. You can also expect to pay premiums for benefits plans, such as health, 401(k), and workers' compensation among others.
Paylocity Features
Paylocity's suite of solutions helps users manage day-to-day HR administrative tasks more efficiently, allowing them to focus on other business projects. It has a highly configurable platform that unifies payroll with other HCM applications. Here are some of Paylocity's important functionalities.
Payroll and Expense Management
You can simplify and streamline employee pay processing with Paylocity's payroll solution. It comes with custom general ledgers, complex calculation reports, and pre-process pay registers for checking and verifying employee payrolls prior to finalizing pay runs. The provider also offers wage garnishment managed services and tax reporting services for filing federal, state, and local payroll taxes.
What sets Paylocity's payroll module apart from similar solutions is its built-in expense management feature. This tool automatically pulls all approved business expense claims and adds the reimbursement amounts to the employee's pay.
If you also want to offer your employees with a flexible cash flow option, then you can use Paylocity's "on demand payment" functionality. This provides your staff early access to a portion of their earned salary during an active pay period. It features same-day deposits, automatic payroll deductions, and real-time net pay calculations that show actual earnings.
---
Benefits Administration
With Paylocity's employee benefits management solution, you can easily plan and administer third-party benefits like medical insurance plans, health savings accounts (HSAs), flexible spending accounts (FSAs), health reimbursement arrangements (HRAs), and transportation management accounts (TMAs).
Aside from managing benefits for different employee groups, its platform lets you customize user plan limits, add your company's enrollment rules, and view plan details online. Your employees can also access their benefits through Paylocity's mobile app (for iOS and Android devices), manage enrollments, and run reports to see their contribution amounts.
Given that this module connects seamlessly to Paylocity's payroll solution, employee benefit deductions are automatically captured and included in pay runs. Plus, it lets you send electronic data interface files to insurance carriers in cases of employee coverage changes.
---
Time and Labor Management
Tracking employee work schedules and time-ins/outs can be quite tedious, but Paylocity's time and labor management module efficiently automates these two tasks. Apart from creating work schedules, it lets you add shift-related policies (such as shift durations and time between shifts) and manage an audit trail to check tardiness, extended breaks, and absenteeism. You can also assign and monitor attendance points based on the employees' time-ins/outs.
Similar to popular time and attendance software, Paylocity has a paid time-off (PTO) monitoring functionality that enables employees and people managers to request and approve PTO. The provider also offers time clock kiosk tablets for capturing employee time-ins/outs—either through facial recognition, fingerprint scans, or photo captures.
These devices even allow you to screen clocking in employees with prompts that ask about their general health condition (like if they have an elevated temperature at the time of clock-in) and other company or labor policy-related queries (such as whether they have taken the mandated rest breaks).
---
Talent Management
Paylocity's talent management module is designed to help users attract and retain top talent. Its features include recruiting and applicant tracking, new hire onboarding, employee goals and performance management, and compensation management. It also has a learning management solution (LMS) that comes with a course builder and a library of pre-made training programs.
---
HR Tools
Paylocity's HR tools enable users to reduce the amount of time needed to manage staff information. With its self-service portal, employees and managers can view pay information, update personal data, collaborate with colleagues, access training sessions, and approve pay rate and schedule changes online.
---
Third-party Integrations
Paylocity offers 180- and 360-degree integrations with third-party software. This enables vendors to automate the flow of data transfers to and from Paylocity's system. Connecting the platform with other business software is also easy given the provider's integration dashboard.
In addition, Paylocity has a marketplace of more than 300 third-party partner systems that consist of employment verification, hospitality, benefits, and other HR-related solutions. For reference, here are some of its partner software.
Applicant tracking systems: ApplicantPro, CareerPlug, ClearCompany, iCIMS, Hireology, Lever, and JobScore
Benefits administration: AdminDirect, BenefitPlan Manager, BeneTrac, Employee Navigator, benefitsCONNECT, Lumity, SmartBen, and Ease
Employment verification tools: Employers Edge, Truework, and Vault Verify
Insurance, retirement, HSA, and FSA benefits: Colonial Life, American Trust, Alliance Benefit Group, Betterment, BlueStar, HealthEquity, Optum Bank, Clarity Benefit Solutions, and United Healthcare
Learning management software: CypherWorx, Prosperity, and Wisetail
Single sign-on tools: Okta, OneLogin, and PingOne
Time and attendance solutions: OnShift, Attendance on Demand, and NOVAtime
---
What Users Think About Paylocity
| Users Like | Users Don't Like |
| --- | --- |
| Responsive customer service | The interface isn't always intuitive; some features are hard to find |
| Efficient for accessing PTO, benefits, payslips, and employee clock-ins/outs online | Occasional system glitches |
| All features work well together | Inconsistent customer support; some reps aren't knowledgeable |
| Ease of running payroll | Adding advanced HR features can get pricey |
Many of the Paylocity reviews on third-party review sites, such as Capterra and G2, are positive. Users commented that it is generally easy to use for both system administrators and employees. They also appreciate its time tracking and employee self-service solutions, adding that its payroll tools are very efficient.
Meanwhile, other reviewers said that while it has a wide range of HR features, a few of its features aren't intuitive or are cumbersome to get to. There are also some who wished for more advanced reporting functionalities, including a less expensive option when adding advanced HR tools.
At the time of publication, Paylocity earned the following scores on popular user review sites:
Paylocity Ease of Use
Implementation support
Employee self-service tools
More than 300 third-party integrations
How-to guides and videos
Live phone and chat support
While Paylocity has a user-friendly interface, some of its features are counterintuitive. You sometimes need to take several steps to complete a simple action. However, you are granted access to dedicated support and expert professionals who can help guide you through the system. You can also contact your dedicated account manager either through phone or chat from Mondays through Fridays, 7 a.m. to 7 p.m. Central time.
Top Paylocity Alternatives
| | | |
| --- | --- | --- |
| | | |
| Best for: Small businesses looking for full-service payroll | Best for: QuickBooks accounting small business users | Best for: Solopreneurs and startups needing flexible payroll plans |
| Base monthly fee from: $39 | Base monthly fee from: $45 | Base monthly fee from: $39 |
| Per employee monthly fee from: $6 | Per employee monthly fee from: $4 | Per-employee fee from: $5 |
| | | |
If you think Paylocity may be a good fit for your business and you're ready to move from an existing provider, use our step-by-step guide on switching payroll solutions.
Bottom Line
If you have a midsize or large operation and are looking for a cloud-based platform to help you manage all aspects of the employee lifecycle, consider Paylocity. It has a suite of integrated HR and payroll solutions, including wage garnishment managed services and payroll tax filing services. It also has a flexible and customizable system, allowing you to start with basic modules (such as payroll and time tracking) and then add advanced solutions (like performance and compensation management) as your company's HR needs grow.
Sign up for a free Paylocity demo today.