How to Switch Payroll Providers in 6 Steps
Learning how to switch payroll providers may seem like a daunting and overwhelming task, but with some research and preparation, you can make this a seamless process. Start by evaluating your needs, compare services and where they fit in your budget, and make sure your chosen payroll provider can handle a switchover and give you the ongoing support you need.
If you're ready to make the switch, don't hesitate—just follow our steps below.
Step 1: Evaluate Your Current Payroll Provider
The first thing you'll want to do is evaluate your current provider. Why are you dissatisfied with it? What do you hope to achieve with a new provider? Some other questions you should ask include:
What are your favorite features and why?
What are some of the features you want or need but don't currently have?
Does your current provider fall above or below your budget?
How much are you willing to spend for the right solution?
What are some of the biggest pain points you've experienced?
Once you have answered these questions, you'll be able to create a list of must-haves. Add any features you'd like your new provider to have and decide which items are deal-breakers. This will aid in the decision-making process and help you choose the best payroll service for your business. Understanding exactly what you need to effectively manage and process payroll is crucial throughout this process.
Step 2: Compare Your Current Provider to Other Payroll Companies
The features and services that different payroll providers offer may vary. While all will offer similar payroll functions, some may provide more support options or additional tax services. Knowing what your business needs most will help you narrow down your list.
Click the headers below for a few things that you should consider:
Services & Add-ons: What services are most important for your business? Is it valuable for your payroll provider to also allow you to track commissions and sales? Many payroll providers offer HR support and time-tracking. Would using a payroll software that offers these features save you money? Would it help to streamline your operations process?
For example, Gusto offers paid time off (PTO) tracking, job posting templates, performance reviews, and new hire state reporting built into their system and payroll plans. Paychex, by contrast, takes more of a mix-and-match approach, which can make it more expensive. Payroll, performance reviews, and time off tracking are all products you will have to purchase separately. They do tend to be pretty robust, but you have to balance that with cost. What matters more to your business?
Growth Potential: Can the service meet your future needs as you grow in size or requirements? This may include add-ons or larger plans. Consider the prices: Is there a huge jump when adding features? Does the alternative have an a la carte app menu? Do you need to negotiate for extra services?
As your business grows, you need a payroll provider to grow with you. To achieve this goal, you may want to consider payroll software that includes professional employer organization (PEO) services, like Paychex, Rippling, or ADP Run.
Third-party Integrations: Don't forget this one! Are you currently using third-party software to manage your accounting or point-of-sale? If not, do you hope to as your business grows? Does your current provider integrate with any payroll providers? Would it be valuable for your business if your payroll provider was able to sync with these other software?
---
Pricing Structure: How is the pricing structured? Does the provider charge a flat rate based on the number of employees? Are you charged based on the number of pay runs? How will this affect your business if you grow or choose to hire more employees?
Many payroll services offer discounts to new members. Be sure to ask if the quoted price is discounted and, if so, when that discount will end and what the new price will be. Ask about average annual increases, if any. Also check for hidden fees, like customer service consultations, add-ons, integration fees, transfer fees, etc.
Off-cycle Payrolls: Some payroll providers allow you to process as many payrolls as you need at no additional costs. Others charge an additional fee for every payroll run outside of the traditional payroll cycle. Do you expect to have to process many off-cycle payrolls? Do you expect to pay bonuses? If so, would you want those in separate payments to avoid confusion?
Whether off or on cycle, make sure your payroll provider offers the payroll cycles you need. Some providers may delay your employee's direct deposit. Square and Patriot, for example, need a four-day lead time. Many only need two days, while others, like QuickBooks Payroll, offer as early as same-day direct deposit.
---
Support Availability: Whether you're new to payroll altogether or have years of experience processing, good customer service is vital. Does the provider have reps available 24/7 to answer questions? Is there a phone number to call or is support only available online? Will you have a dedicated service team or will you get a new representative with each inquiry?
Paychex may be the best of the bunch here, offering you 24/7 US-based payroll support. OnPay, while offering affordable plan options, doesn't offer support on the weekends, so if an employee's pay was wrong or missed entirely, you may need to wait several days to begin a fix.
Training: When adopting a new software, there will always be a learning curve. Are there online tools and resources available to help with training? Does the support team provide live-training sessions? Are there video tutorials available to be used?
User Review Sites: The best feedback is usually from customers that are currently using a particular software and can speak from personal experience. However, to really get the most value from reviews it's important to not compare apples to oranges. When reading reviews, ask yourself a few qualifying questions. Is the reviewer's business similar to yours? Do you utilize the same software products? Is your payroll process in line with theirs?
---
Employee Self-service Portal: Allowing your employees to manage their own information via a portal can oftentimes be a huge value add. What data can employees access? If an employee moves, are they able to update their address themselves? Can employees update their own tax elections or will someone on your team need to manage that?
Most providers offer an employee self-service portal, allowing employees to manage their accounts and see their pay stubs, a legal requirement in many states. Although QuickBooks Payroll offers a self-service portal, it doesn't allow employees to view pay stubs—so you would need to grab a screenshot of every employee's pay stub or print a copy for them during each payroll run. However, it could still be worth it if you don't have a lot of employees and are already using other Intuit Quickbooks products, like its accounting software.
Mobile App: Access to payroll is so important, especially in today's world where businesses are going more remote than ever. Can you process payroll via a mobile app on the go? If so, what are the limitations? Is the app experience different from using a web browser? If there isn't an app, is the website mobile-friendly, allowing you to use it from your cellphone, tablet, etc.?
While considering what payroll provider is best for you, you may want to be able to compare the top providers and what they can offer your business. Check out our collection of payroll company comparisons:
When researching, go beyond looking at their website or asking a colleague. Consider the plans and pricing, talk to the sales department, and look at review sites like ours, in addition to others like Capterra. Watch demos and be sure to ask which features shown are included with the plan you are interested in. If it offers a free trial, try it out with a sample of your employee base.
Tip: This would be a great time to parallel test your payroll. This means running your payroll in two different payroll test environments to see if you get the same results. This will give you a real-time feel for the software to better choose which is right for you.
---
Step 3: Choose a New Payroll Service & Decide When to Switch
Once you've finished comparing different payroll companies, you'll need to decide which payroll provider is best for your business. If you're still having a difficult time picking the right one, then check out our guide to choosing a payroll service.
After finalizing your decision, you'll want to take time to get all the information transferred and checked, get your employees up to speed, and make sure data is correct and integrations in place before officially moving over. While you may want to jump right in, it's important to make the transition as smooth as possible for your team and your employees.
Practical Tip: Don't cancel your existing payroll provider until you've run at least one test run with your new provider. It does mean paying for two systems at the same time, but it ensures you have everything running correctly in your new system before canceling the old one. The last thing you need is to find out during your first payroll run that the system isn't working properly, leaving you with no way to pay your employees.
When Is the Best Time to Switch to a New Payroll Provider?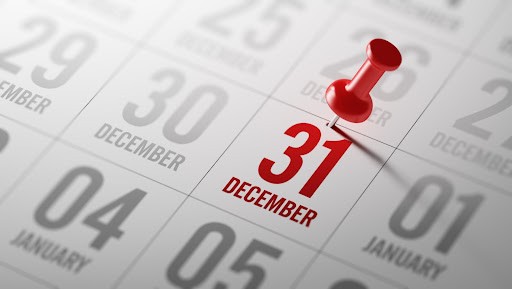 Switching payroll providers involves transferring a lot of historical and employee information. With the advent of cloud technology, this is much easier, so if you are moving from a cloud-based system to another cloud-based system, you can switch at any time. However, in general, the best times to change are at the end of the year or the end of the quarter.
By changing at the end of the year, you make it easy for the new payroll provider to track taxes and other government paperwork for the new year. Plan for your first paycheck of the year to come from the new provider, even if it includes work done in December. The next easiest transition time is the end of the quarter, with the first payroll by the new provider being run at the beginning of the new quarter. Both of these options help avoid confusion and issues with filing and paying taxes.
Regardless of when you switch, factor in a sufficient amount of time to get everything in place so that you don't miss a payroll run.
How Much Lead-time Should You Give Before Switching to a New Payroll Provider?
This is something you should discuss with your new provider before setting a switch date. It will depend on how much work you do, which will speed things up, versus having them handle everything. It may be faster and easier for you to provide the information they need, the size of your company, and tax details.
Providers like Gusto, which typically cater to smaller businesses, can have you paying your workers in just a few days. Services like ADP, which serve a range of small to large businesses, may require a bit more time depending on the payroll product you choose, possibly even a few weeks or months.
How Much Notice Should You Give Your Current Payroll Provider?
You'll need to work with your current payroll provider to get the information you need transferred and deal with any legal or software issues resulting from the transfer. In general, 30 days' notice is sufficient, although your new provider can give you a more accurate estimate. However, check the details of any existing contracts you have with your current payroll provider. Be sure you are not incurring fees for ending your service early.
How Do You Tell Your Current Provider You're Switching Payroll Services?
It can be uncomfortable telling a provider that you are switching, especially if you've had a long-term relationship. However, resist the temptation to tell them you no longer need payroll. Your rep may assume you are closing your business and contact the IRS to close accounts. A better course of action is to be honest about why you're leaving. No payroll company is perfect, and they depend on customer feedback to know what they need to improve.
Step 4: Arrange Setup With Your New Payroll Service
Some payroll services will help you set up the system or do it for you. If they do, ask if or how much they charge. Assigning an employee to serve as the point person keeps the information flow consistent and ensures you don't have to be involved in every detail yourself.
Access System Through the Cloud or Download
It may be possible to give your new provider the required permissions to access your data through the cloud—this makes transferring easier. However, if you need to download, check with them about the format and organization that makes it easiest for uploading into their own software.
Tip: Regardless of how you transfer the data, do an internal audit to make sure it transferred without errors or to fix any errors that were already in the old system. Particularly watch out for duplicate data. To ensure there's no duplicate data and instill confidence, you should run at least one mock payroll while on a call with a support representative. We also recommend running your first live payroll with a support representative standing by. If anything goes wrong, they can step in to fix it immediately.
Send Documents & Other Payroll Information
Your new provider will let you know exactly what information is needed to get started. You may be able to authorize your old payroll service to send the information directly to your new one.
These are the most common items needed:
Federal Tax Info: EIN and other basic business information, like legal business names
Tax Forms: Past returns, payroll tax deposit dates/amounts, tax account numbers
Payroll Registration Information: For federal, state, and local tax authorities
Bank Account Information: A voided check for your payroll or tax account
Current Employee List and Information: Names, Social Security numbers, addresses, earnings, withholdings, deductions, garnishments, etc.
Payroll Information: Pay stubs, payroll journal for staff, and any historical information needed to pay taxes if you are not starting at the beginning of the calendar year
Terminated Employee Information: You need to keep this information by law for a certain number of years, even if your old service gives former employees lifetime access to their files.
Third-party Authorizations: Any additional authorizations needed for the new provider to pay taxes or make transfers on your behalf, including Form 8655s, state/local authorizations, etc.
Prep Other Software to Sync With New System
Transferring information is not the only task involved in changing payroll providers. Make a complete list of your integrated software and apps. If there are any tasks covered by your new software, you may want to transfer the information and cancel those accounts.
For the rest, work with your new provider for integrations to make sure that when you switch over, you have a smooth flow of information between programs.
Give Clear Instructions Regarding Year-end Tax Filing
Make it clear to your providers who will be supplying the W-2s for the year. If you don't clarify, they may both file, which means you'll have to file amended W-2s and may face an audit.
Also, new providers will not issue W-2s for payments not issued in their system if the payroll information wasn't loaded during a transition. Confusion around year-end filings can cause a huge headache if not managed properly.
Step 5: Notify Employees About New Payroll Service
Even if changing a payroll software is essentially transparent to employees, it's best to take that extra step and send a new payroll system announcement. If nothing else, they should expect mailings or communications from the new provider. And if your company utilizes PEO services, your employees will have a new employer, something you should let them know in advance.
Depending on the differences, you may want to inform or even train your people on the following:
New employee interface/mobile app
Pay card program pros and cons
New employee accounts
New benefits sign-ups
This is also a good time for them to review and make any changes in their information, such as withholdings.
Employees should get some form of written notice or email, but also consider announcements via chat, posters, or video conference. Some payroll services offer employee training live or through recordings.
Step 6: Officially Cut Ties With Your Old Payroll Provider
Once you have made all the proper transfers and alerted your employees, you can cut ties with your old provider. Send them a written notice by mail or email.
If you've not already done so, be sure to:
Ask whether you and/or your employees will have lifetime access to their accounts.
Request copies of records like pay registers, employee documents, tax filings, and receipts.
Check whether you still have any pending transactions and if they need to be canceled or go through.
Ensure that you are no longer being charged for the service.
Ensure you've canceled all authorizations your previous provider was given.
Bottom Line
There are many reasons to change payroll companies, and with cloud technology and batch transfers, it's easier than ever. However, it's still an investment of time and effort that deserves thorough consideration to avoid having to switch again, at least in the short term.
Understanding why you want to change your provider and what you expect from the new one will help you select a service that can satisfy your requirements now and in the future. Having a sound plan will make the transition easier and prevent errors that could get costly.