6 Best Paylocity Competitors for 2022
Paylocity is a highly rated payroll and HR service to help your HR staff automate some of its employee management duties, with tools to streamline payroll, benefits administration, hiring, and performance management. However, it's better suited for medium and larger businesses.
If Paylocity is too expensive for you or does not quite meet your needs, there are many high-quality alternatives to choose from. These are our top six Paylocity competitors:
Paylocity & Its Top Competitors Compared
Starting monthly pricing*

Contract

Company sizes served

Unlimited and automatic pay runs

Health plans available in all states

HR experts

PEO

International

$200 plus $9 per employee**

Annual

Small to large

(medium optimal)

✓

✓

✓

✕

✓***

$35 + $3 per employee (Payroll Essentials Plan)

Annual

Small to large

(medium/large optimal)

✓

✓

✓

✓

✓

$39 + $5 per employee

Annual

Solo to large

(small/medium optimal)

Automatic pay runs only

✓

✓

✓

Through FMP Global

$8 per employee

✕

Small to large

(medium optimal)

Unlimited pay runs only

Not in Hawaii

✓

✓

(Through TriNet)

✓

$16 per employee (Core + Payroll)**

✕

Small to large

✓

✓

✓

✓

Contractor only

$20 per employee

✕

Small to large

(small optimal)

✓

✓

✓

✓

✓

$39 + $6 per

✕

Small

✓

38 states + D.C.

✓

✕

Contractor only
*The least expensive plans are usually small business payroll with a few HR tools.
**Pricing is based on a quote we received.
***Through its recent acquisition, Blue Marble Global Payroll
If you're not sure how to choose the best payroll and HR software for your needs, then check out our guide on how to choose payroll software for suggestions.
When Paylocity Is Best
Paylocity is one of the pricier HR and payroll services we review, but it offers a lot of excellent features, particularly for midsize and larger companies that have employees who travel a lot for business. Its system can take your employee from hiring to retiring, with payroll, performance management, and learning. It can serve companies with fewer than 25 employees, but is better for midsize and larger businesses.
Some of its standout features include automatic expense reimbursement, pay-on-demand functions (for pay advances), flexible benefits management for all 50 states, scheduling and time tracking, hiring tools, a course-builder in the learning module, and over 300 integrations. However, because of its price and focus on larger businesses, it rarely makes it into our best-of lists.
If you want to learn more about Paylocity before deciding, check out our Paylocity review.
---
ADP: Best Overall Paylocity Competitor
ADP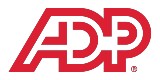 What We Like
Offers pay card as well as direct deposit and check options for payroll
Excellent range of integrations
Easy to set up and use
Excellent compliance support
What's Missing
Setup fees
Need custom quotes; many things cost extra
Long hold times when calling support
Plans for
Small Businesses (1-49)
Medium Businesses (50-999)
Large Businesses (1,000+)
ADP Pricing
ADP has custom pricing, depending on the services you need and the plans you choose.
Here are some quotes we've received in the past:
ADP Roll (mobile payroll): $17 + $5 per employee, per month

Simple payroll run via a mobile app

ADP Run (Payroll Essentials): $35 + $3 per employee, per month

Payroll, taxes, Wisely pay card, onboarding

ADP Run (Payroll Enhanced): $88 + $3.60 per employee, per month

Essentials + ZipRecruiter, background checks, SUI management

ADP Run (HR Plus): $144 + $3.50 per employee, per month

Enhanced + HR helpdesk, forms, handbook wizard
ADP Run (HR Pro): $219 + $4.50 per employee, per month
Plus + marketing tools, legal assistance, enhanced helpdesk support, employer and employee training, sexual harassment prevention training
PEO: $85 per person, per month
ADP Add-ons (custom pricing – included in the Complete and HR Pro plans):
Time and Attendance
Retirement
Workers' compensation
Health insurance management
ADP is probably the priciest Paylocity competitor on our list, but we also consider it the best because of the wide range of features it offers, its decades of experience, its overall user-friendliness, and the fact that it can work with both small companies and huge international corporations.
ADP Run for small businesses offers four plans, from simple payroll to payroll + HR tools. For midsize businesses, ADP Workforce Now offers plans from basic payroll to complete HR management with performance and learning tools. Meanwhile, ADP TotalSource is a complete Human Capital Management (HCM) program designed for businesses with over 1,000 workers. Finally, if you need a PEO that offers competitive benefit plans, ADP can cover that too.
ADP Is Featured In
When ADP Would Not Be a Good Fit
You are on a tight budget. ADP is one of the most expensive solutions on our list. If you are a small business that needs payroll and simple HR, Gusto or Rippling may provide a better alternative.
You don't need payroll. If you are only interested in HR tools, then consider TriNet Zenefits. All of ADP's plans (like most of the services on our list) include payroll with HR.
You want unlimited payroll options. ADP prices its plans depending on how many pay runs you do in a month (although it does allow you to print checks such as for termination, without incurring extra fees). If you pay different employees on different schedules, this can get pricey. Consider Gusto, TriNet Zenefits, Papaya, or Rippling for unlimited pay runs.
ADP Features
Payroll: ADP offers quick-turnaround pay runs. You can approve payroll as late as 4:30 p.m. Eastern time the night before and have employees paid the next day. (Paychex's recent changes make it equally fast now, but most services take two to four days to post.) It also has automated pay runs. It calculates and files taxes with a liability guarantee. You have the option of checks, direct deposit, or a Wisely pay card.
Hiring tools: ADP's plans offer excellent HR tools. Just a few of the features are two revolving postings on ZipRecruiter, onboarding tools such as electronic forms and signatures, online courses, performance management, and more. Some of the other services on our list offer some applicant tracking tools. (Rippling, for example, charges extra for this.) Gusto has job posting, but only on Google.
HR support: ADP has ready-made documents, a handbook wizard, and access to HR experts in each state where you have employees, so you are sure to get advice that applies to the local area. As with others on this list, the more tools you need, the higher the plan and the price. Like TriNet, it also offers compensation management tools as an add-on. Its learning management tool includes courses for getting and retaining certifications and instructor-led classroom courses, something we did not see in other HR systems on our list.
PEO: ADP offers a PEO option, where it acts as the employer in terms of HR, benefits, and payroll processing. You only need to be concerned about tasking your employees and paying for their salaries. ADP has over 30 years of experience as a PEO and is one of the biggest in the industry.
Paychex: Best for Growing Businesses
Paychex

What We Like
Suite of integrated HR solutions that you can add on as your business grows
Excellent benefits selection, especially for financial wellness tools
Dedicated payroll specialist
US-based, 24/7 customer support
What's Missing
Pricing isn't all transparent
Payroll tax administration and W2/1099 year-end reporting cost extra
Doesn't offer unlimited pay runs
Plans for
Solopreneurs and Household Employers
Small Businesses (1-49)
Medium Businesses (50-999)
Large Businesses (1,000+)
Paychex Pricing
Paychex Flex Essentials: $39 + $5 per employee monthly

Full-service payroll, tax filing services, direct deposits, new hire reporting, garnishment payments, and a financial wellness program

Paychex Flex Select: Custom-priced

Essentials + check logo and signing services, learning management, and access to a dedicated payroll specialist

Paychex Flex Pro: Custom-priced

Select + onboarding, background checks, state unemployment insurance (SUI) services, and an employee handbook builder

Paychex Solo: Custom-priced

For Solopreneurs and self-employed, includes incorporation services, payroll, and access to 401(k) plans
Paychex is a well-known and versatile payroll service with a multitude of HR tools. While it offers basic plans, it lets you add items, meaning that as your needs change, you can add or subtract tools accordingly.
Paychex works with all sizes of businesses. It recently even added a solopreneur plan—something you won't find with any of the other services on our list. While its basic plans for small businesses are great, more than 10% of its customers are businesses with over 1,000 employees, which is a sign that it's a good service to grow with.
Paychex Is Featured In
When Paychex Would Not Be a Good Fit
You're looking for transparent pricing. Aside from the most basic Flex Plan, you need to call for a quote. Also, there are many tools and add-ons that can cost extra, from 1099 filing to learning management. If you prefer transparent pricing, check Gusto or TriNet Zenefits.
You need international payroll. While it has some international customers, Paychex recommends its partner FMP Global. On our list, ADP and Papaya are the best choices.
You need unlimited pay runs. Like ADP, Paychex charges by pay run, which can be limiting if you want to pay differently for different segments of your team.
Paychex Features
Paying employees: In 2021, Paychex implemented a real-time payments option that lets employers approve payroll and fund direct deposits in less than 15 seconds with near-instant access to pay for employees. No other payroll system does this. Normal direct deposit takes two to four days, which is industry standard. Paychex also allows employees to request advances of up to $500; only Gusto offers a similar service. Paychex also offers pay cards and check stuffing services like ADP.
Easy-to-use system: Paychex runs its programs through Paychex Flex, which has a highly regarded, easy-to-use interface. It offers 30 self-service functions to employers and employees, tying together native and outsourced programs. Further, its mobile app is tied to the online system. That means you can start payroll on your phone and finish it at the office, or vice versa.
Benefits: In addition to the usual employee benefits you find with most payroll systems—health, dental, HSA, 401(k), and the like—Paychex offers free financial wellness programs. This includes some tools like you'll find in Gusto, plus educational courses to help employees meet their financial goals. It also offers an employee assistance program to help your employees find solutions to personal problems affecting their work life. This includes limited access to counseling for psychological and financial issues.
HR functions: Paychex has over 300 functions for payroll and HR management that you can choose from to create a custom solution. These include everything, from time tracking to a learning module that lets you build your own courses for specialized training. No other HR system on our list (aside from Paylocity) had course creation, although ADP, Rippling, and TriNet Zenefits offer extensive course libraries. It has an applicant tracking system and onboarding as well. According to its 2021 annual report, 80% of Indeed's mobile onboarding transactions happened through Paychex Flex.
TriNet Zenefits: Best for Businesses on a Tight Budget & in Highly Regulated Industries
TriNet Zenefits

What We Like
Unlimited pay runs
Tailors your plan to your industry
Fees decrease when Social Security or unemployment rate maximums are reached
Has inexpensive Essentials plan
What's Missing
Payroll and HR/payroll expert advising cost extra
No health insurance available in Hawaii
Dedicated reps for larger businesses only
Plans for:
Small Businesses (1-49)
Medium Businesses (50-999)
TriNet Zenefits Pricing
Essentials: $8/employee/month

Onboarding, employee management, time-off tracking, scheduling, integrations

Growth: $14/employee/month

Essentials + compensation management and performance management

Zen: $21/employee/month

Growth + wellness, employee engagement, people hub

Add-ons (per employee/month): Payroll ($6), HR advice ($8), benefits administration with your own broker ($5)
TriNet Zenefits offers inexpensive, HR-first solutions, costing you as little as $8 per employee—making it best for businesses on a tight budget. This easy-to-use platform handles onboarding, PTO tracking, performance reviews, and more. Its robust compliance solutions and compliance status tracking tool also make it great for companies in highly regulated industries. TriNet has a PEO we also recommend for highly regulated industries because it can adapt its services to your industry, meeting your needs for insurance, compliance, and benefits, as well as for safety regulations.
TriNet Zenefits Is Featured In
When TriNet Zenefits Would Not Be a Good Fit
You hire only or mostly contractors. TriNet does not have a contractor-only plan like Gusto or Rippling does.
You need international payroll. If you have a multinational business, we recommend Papaya or ADP. Meanwhile, you can go for Rippling or Gusto if you only have international contractors.
You have employees in Hawaii. TriNet does not offer health benefits in Hawaii. The others on our list do, except for Gusto.
TriNet Zenefits Features
Inexpensive HR: If you've got payroll handled and only need HR services, Zenefits offers three plans with excellent HR tools. These include onboarding, scheduling, PTO tracking, performance management, and employee well-being and engagement tools. (Rippling also offers an HR-only option.)
Marketing opportunity: Like Paychex and ADP, TriNet Zenefits also offers an employee discount program. However, it invites its customers who have online businesses to offer other TriNet users discounts in exchange for being part of the program. It's an easy way to expand your market base.
Compensation management: One thing TriNet Zenefits offers with its Growth and Zen plans is compensation management, which analyzes salaries and provides benchmarks. You can get this with Paylocity and some of its competitors, but usually as an add-on.
Read our TriNet Zenefits review
Rippling: Best for Tech-Reliant Businesses & Those Needing Modular Solutions
Rippling

What We Like
Modular HR, payroll, and IT solutions to build your own system
Easy to switch PEO option on and off
Over 500 third-party integrations
IT tools make provisioning and deprovisioning computers and apps easy
What's Missing
Must purchase Core Workforce Management solution first
Limited employee payment options
Gets pricey as you add features
Plans for
Small Businesses (1-49)
Medium Businesses (50-999)
Large Businesses (1,000+)
Rippling Pricing
Rippling has quote-based pricing by module. These are some quotes we've received.
Core Rippling Unity platform: $10 per employee monthly ($8 per employee if billed annually)
Full-service payroll: $8 per employee monthly
Employee benefits: $6 per employee monthly
Flex HSA/FSA and commuter benefits: $6 per employee monthly
HR help desk: $100 per month
App management: $8 per employee monthly
Device management: $8 per employee monthly
PEO: Call for quote. We were quoted $35 + $8 per employee per month, including payroll
Rippling is a favorite provider for us and among real-world users. The interface is one of the most intuitive we've seen, especially when it comes to third-party integrations. The modular approach can take you from simple HR administration, through payroll, and up to a full-service PEO. Even more, the PEO option can be turned on and off at will. Modules are individually priced, but you need to call for a quote. Its IT modules allow you to easily onboard software and hardware or Rippling can handle it for you, making it the top choice for companies that depend heavily on software applications to run their business.
Rippling's user base is interesting because, in terms of business size (based on employee number), it's almost evenly distributed among small, medium, and large businesses. For revenue, the majority is large or small, with only a few midsize businesses.
Rippling Is Featured In
When Rippling Would Not Be a Good Fit
You want a provider with straightforward pricing. Rippling charges for each module, making prices add up quickly, although it sometimes offers discounts if you choose multiple modules. You need to call for a quote. This is similar to others on our list, but if you want completely transparent pricing, check Gusto or TriNet Zenefits.
You're looking to do international payroll. Like Gusto, Rippling only handles international payroll for contractors. If you are looking for a competitor that handles it for global employees and not just contractors, then you are better off with ADP or Papaya.
You need HR assistance without breaking the bank. Unlike the others on our list, which include access to HR experts in many of their plans, Rippling charges an extra $100 per month for its HR help desk.
Rippling Features
Payroll: Rippling offers complete payroll management, including tax filing and benefits administration, plus contractor management that includes international contractors. However, it does not have a pay card option. If this is something you're looking for, consider ADP, Paychex, or Gusto.
HR tools: Rippling offers an applicant tracking system, 90-second employee onboarding, learning and talent management, and more. It has strong tools for compliance with payroll, safety, and labor laws.
Tech and computer management: Rippling stands out from the rest on our list with its excellent management of computer technology. With the IT module, you can easily assign computers and applications. If you'd prefer to outsource this function, Rippling can handle the entire process for you by providing computers preloaded with the needed software and helping with getting the computers back when an employee leaves your company.
PEO on/off: While many of the services on our list offer PEO, Rippling is the only one that lets you turn it off and on at will. This is a great tool for seasonal businesses, if you plan on building an HR department but aren't there yet, or if you lose your HR director suddenly and need a fill-in until you hire a new one.
Integrations: Rippling is the most integration-friendly HR payroll service we've seen. It works with over 500 apps for accounting, expense management, HR, sales, communication, and productivity. Apps are easy to identify and access right from Rippling's dashboard as well.
Users love it: Of all the software we've ever reviewed over the years, Rippling consistently has the highest user ratings on third-party sites like Capterra and G2, often 4.8 out of 5 or higher. Both employers and employees said it is super-easy to use and offers great features. Most of the complaints had to do with the mobile app.
Papaya: Best for Multinational Businesses
Papaya

What We Like
Transparent pricing
Payroll, contractor management, and EoR services cover 160+ countries
Compliance support includes worker classification checks for contractors
What's Missing
Can get expensive; high starting price
Lacks performance and learning management
Support not 24/7
Plans for
Small Businesses (1-49)
Medium Businesses (50-999)
Large Businesses (1,000+)
Papaya Pricing
Payroll Only: $20–$100 per employee monthly

Payroll, local tax filing assistance, and benefits management

Global EoR: $770–$1,000 per employee monthly

Payroll + workers classification and compliance checks

Contractor Management and IC Compliance: Starts at $25 per employee, per pay cycle

Payroll + workers classification, compliance checks, and contractor management
Add-on solution
Payroll Intelligence Suite: $250 per year, per location or $320 per quarter, per location

Access to real-time employer costs and workforce spending data
We suggest Papaya as an alternative to Paylocity for multinational companies seeking a payroll company to handle paying all its employees or wanting to jump to a complete global PEO service (called Employer of Record, or EoR). It has three plans with transparent pricing, and each of these includes payroll, local tax filing, full benefits management, and HR support. You can choose from payroll-only, complete Global EoR, or a contractor-only plan that includes HR support.
Papaya Is Featured In
When Papaya Would Not Be a Good Fit
You don't need international payroll services. Papaya has a lot to offer but is not meant for use for a single country. If you simply need payroll services, then any of the other providers on this list will suffice.
You need a non-international PEO. The steep price of Papaya can be daunting for those that don't need international services. It's best to approach Rippling, Paychex, or ADP for this.
Papaya Features
International payroll: Papaya works through in-country partners to provide payroll for your employees wherever they work. It supports payment in local currencies, local tax filing, and payroll compliance for over 160 countries.
Employer of record: An EoR is like a PEO on an international scale. Papaya takes full HR and payroll responsibility for your employee; all you need to concentrate on is task management.
Contractor management: If you only work with contractors, Papaya can handle the payroll and Independent Contractor Compliance administration for you. Gusto and Rippling also pay international contractors but will not include HR like Papaya does. ADP is a closer competitor to Papaya but does not have a contractor-only plan.
Immigration services: Papaya sets itself apart not just from those on our list but also from other PEO services in that it offers immigration services. It helps you get work permits for expatriates and employees on short-term international assignments. It can also help you get permits for your employee's immediate family.
Gusto: Best for Small Businesses Needing Inexpensive & Simple Payroll
Gusto

What We Like
Contractor-only plan works for international contractors, too
Easy to use
Unlimited pay runs
Hiring, onboarding, performance tools
What's Missing
Not good for larger businesses
Health benefits unavailable in all 50 states
International payroll for contractors only
Plans for
Small Businesses (1-49)
Small-Medium Businesses (50-100+)
Gusto Pricing
Core: $39 per month + $6 per employee monthly

Payroll, tax filings, two- and four-day direct deposits, employee benefits, and expert support

Complete: $39 per month + $12 per employee monthly

Core + next-day direct deposits, time and paid time off (PTO) tracking, hiring and onboarding tools, project tracking, and performance reviews

Concierge: $149 per month + $12 per employee monthly

Complete + access to certified HR resources and pros, compliance alerts, dedicated support team

Select: Custom-priced; requires a minimum of 25 employees

All of Gusto's features (customized), full-service payroll migration, dedicated account manager

Contractor-only plan: $6 per contractor monthly
Gusto makes our list because it's consistently a top choice for us for small business payroll. If you have fewer than 100 employees and are in any of the 39 states where it offers health insurance, you'll find Gusto offers excellent services at a great price. These include unlimited payroll; benefits like health, vision, dental, FSA/HSA, and 401(k); and limited HR services.
Gusto Is Featured In
When Gusto Would Not Be a Good Fit
You are not a small business. The others on our list are better choices, especially if you go past 100 employees.
You are in a non-included state for its benefits. It does not offer health insurance in Alabama, Alaska, Hawaii, Louisiana, Mississippi, Montana, Nebraska, North Dakota, South Dakota, West Virginia, or Wyoming. You can use a third party for these states and integrate with Gusto, but if you prefer a service with health plans across the US, look at any of the Paylocity competitors in this guide (except TriNet Zenefits, whose health plans don't cover Hawaii).
You need a PEO. If this is something on your wishlist, consider ADP, Paychex, or Rippling.
You need to run international payroll. For that, consider ADP or Papaya. Papaya, of course, specializes in international payroll and EoR.
Gusto Features
Contractor plan: Gusto alone offers a reduced-price plan just for contractors. For $6 per contractor, per month, it handles payroll and 1099s. For an additional fee, it will take care of international contractors as well. This is the best deal for all the services on our list, but it is bare-bones and cannot include non-contract workers.
Ease of use: Gusto is very easy to set up and use. You don't need a specialized setup like with Paylocity or ADP, and if you're familiar with running payroll, you can jump in right away. Gusto does lead you through your first payroll, and there are how-to guides and phone, chat, or email support.
Payroll: Unlike Paychex, you get unlimited payroll runs, making it very cost-effective, and you can automate different pay schedules such as for hourly or salary workers. Gusto handles new hire reporting and tax filing, even for local taxes. It also files end-of-year forms, which some services like ADP may charge extra for.
Payment options: You will have to print your own checks; consider ADP or Paychex if you want check stuffing and sending. It does offer a pay card through Gusto Wallet, which also gives your employees financial benefits, like the ability to get an advance on pay. Paylocity offers something similar, as does Paychex.
HR tools: All of Gusto's packages (except the Contractor Plan) include tools for hiring and onboarding such as offer letters, onboarding checklists, and document storage. You need the Complete Plan or higher for electronic signatures, org charts, and employee surveys. The highest plan also includes HR reps. All in all, Gusto's offering is simpler than most of the providers on our list, but most charge more as you add some of these tools.
How We Chose the Top Paylocity Competitors
When looking for the best Paylocity competitors, we naturally chose top-rated HRIS payroll software, many of which you can find in our other reviews. Therefore, the question is not which is best, but which is best for your needs. Since Paylocity primarily serves medium and larger businesses, most of the products on this list do so as well—Gusto being the exception, in case you're a small business needing a smaller alternative. The rest cover the gamut and can grow as your business does.
Bottom Line
There are many worthy Paylocity alternatives out there. We looked at six of the best for different use cases. All of them have earned high marks from us in this and other reviews. However, we think ADP is the top competitor. While pricier, it offers a huge feature set, an abundance of payroll and HR tools, and plans to fit you no matter what your business size. Contact ADP for a demo and quote to get started.