2022 Payment Depot Review: Is It Right for Your Business?
This article is part of a larger series on Payments.
Payment Depot is a merchant services provider that enables established small businesses to process credit card payments at wholesale rates. It is compatible with retail, restaurant, B2B, mobile, ecommerce, medical, and professional services businesses; its features include rate protection, chargeback and risk monitoring, shopping cart integration, next-day funding, mobile payments, and a virtual terminal. Payment Depot offers wholesale membership starting at $59 monthly with interchange-plus transaction fees and free equipment reprogramming.
Payment Depot

What We Like
90-day money-back guarantee
All-in-one membership for online, in-store, and mobile processing
Integration with many popular POS systems and ecommerce platforms
Free equipment reprogramming
What's Missing
Membership pricing is ideal for established, growing businesses
No built-in recurring payments processing and chargeback management tools
Only for US-based merchants
Deciding Factors
Monthly fee: $59–$99 (determined by processing volume); no long-term contract
Transaction fees:

Card-present: Interchange plus 8 cents
Card-not-present: Interchange plus 15 cents

No setup, cancellation, chargeback and other miscellaneous fees
Hardware: Starts at $49 with SwipeSimple mobile card readers
What We Recommend Payment Depot For
In general, Payment Depot offers some of the best merchant services for small businesses. We've spent countless hours evaluating and reviewing dozens of payment processors and merchant services, and, overall, this platform has some of the most honest and transparent sales practices and pricing we have seen.
When it comes to specific benefits, Payment Depot is ideal for:
Low-cost credit card processing: Payment Depot's membership pricing model and low transaction fees make it one of the most affordable credit card processors for many businesses.
High-volume businesses using virtual terminals: Payment Depot offers a choice of free third-party virtual terminals compatible with both retail and restaurant businesses and gives huge savings for its low transaction fees. It's even one of our top-recommended virtual terminals for small businesses.
Restaurants with a high check average: If you operate a food-based business, Payment Depot may effectively lower your processing costs, especially if you do online sales. It ranks among the best restaurant payment processors.
When Payment Depot Would Not Be a Good Fit
Payment Depot is available only to merchants in the US, so if you're based elsewhere or have plans to expand internationally, you may want to consider an alternative, such as Stripe, Helcim, and PayPal. Payment Depot can effectively lower processing fees for many merchants, but if you have low transaction amounts and volume, it could be an unnecessary added cost.
Payment Depot Alternatives & Fees Comparison
| | | | | |
| --- | --- | --- | --- | --- |
| | | | | |
| Best for | High-volume businesses needing billing or recurring payments | New and small businesses needing a free POS solution | Individuals needing a reliable solution for occasional payments | Established businesses wanting interchange-plus pricing with no monthly fee |
| Monthly fee | Starts at $99 | Starts at $0 | Starts at $0 | $0 |
| Card-present transaction fee | Interchange + 8 cents | 2.6% + 10 cents | 2.70% | Interchange + 0.1% + 5 cents to 0.3% + 8 cents |
| Keyed transaction fee | Interchange + 15 cents | 3.5% + 15 cents | 3.5% + fixed fee | Interchange + 0.1% + 10 cents to 0.5% + 25 cents |
| Ecommerce transaction fee | Interchange + 15 cents | 2.9% + 30 cents | starts at 3.4% + 30 cents | Interchange + 0.1% + 10 cents to 0.5% + 25 cents |
| | | | | |
Since Our Last Update:
While Payment Depot has no official announcement as of this writing, major changes are clearly happening. Probably the most telling is its website logo having been updated to "Payment Depot by Stax." Its terms of service (TOS) has also been updated as of February 2022 to name "Stax" as its merchant service provider. As with any business mergers, this often signals service improvement and changes in pricing and policies.
Application and Pricing Changes
Payment Depot's pages that provide a 10-minute online application with 24-hour approval have been archived and replaced with an online contact form. And while it continues to offer membership plans, its monthly fees have decreased ($79 is now $59), along with its processing limits.
Payment Depot Pricing
| | Starter | Starter Plus | Growth |
| --- | --- | --- | --- |
| Monthly Fees | $59 | $79 | $99 |
| Card-present transactions | Interchange + 8 cents | Interchange + 8 cents | Interchange + 8 cents |
| Card-not-present transactions | Interchange + 15 cents | Interchange + 15 cents | Interchange + 15 cents |
| Monthly processing volume limits | $125,000/year | $250,000/year | $500,000/year |
Payment Depot uses an interchange plus membership pricing model, which means you pay a monthly cost in exchange for wholesale interchange plus rates from the card networks. The only other fee you pay is the per-transaction processing of 8 or 15 cents.
You can also request custom-priced plans. Payment Depot can quote you a higher monthly fee (if your business processes more than $500,000 annually) or adjusted processing rates (for small-ticket merchants). Contact its sales team by phone or email to request a quote.
Additional & Other Fees
Payment Depot doesn't charge PCI compliance, chargeback, setup, cancellation, and other miscellaneous fees. Everything is included in the monthly membership fee, and there is no long-term contract. However, some integrations may cost extra so keep an eye on the pricing details indicated on your merchant application form before signing.
When you need new hardware, Payment Depot may provide free equipment, depending on your plan, or help you reprogram your existing terminal for free. It can also help you purchase new equipment starting at $49. Otherwise, you can use its free key entry virtual terminal that allows you to accept keyed-in card payments from any web browser.
Payment Depot Hardware
Payment Depot offers a selection of mobile readers, POS terminals, smart terminals, and standard terminals. Brands include Clover, Poynt, Vital, SwipeSimple, Authorize.net, Dejavoo, Fiserv, Ingenico, and Pax.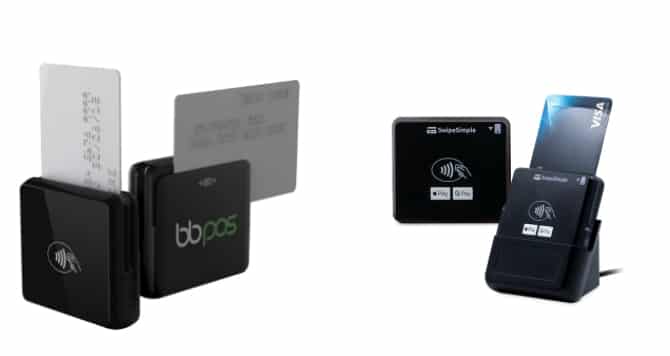 ---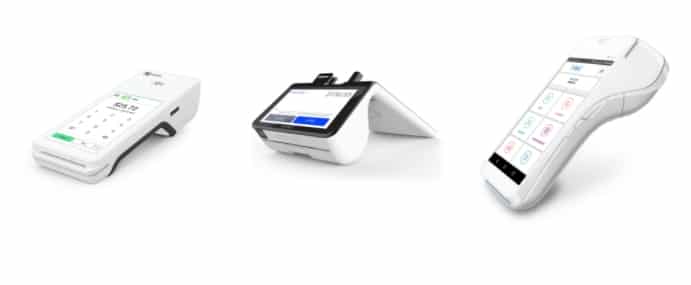 ---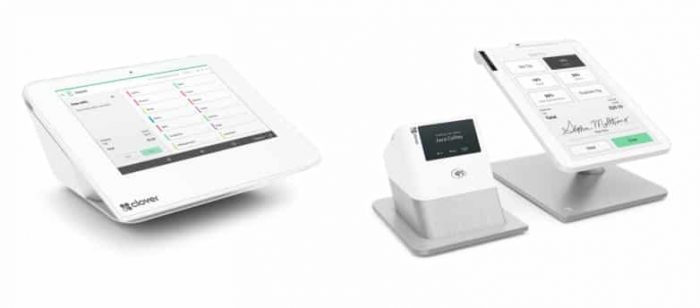 ---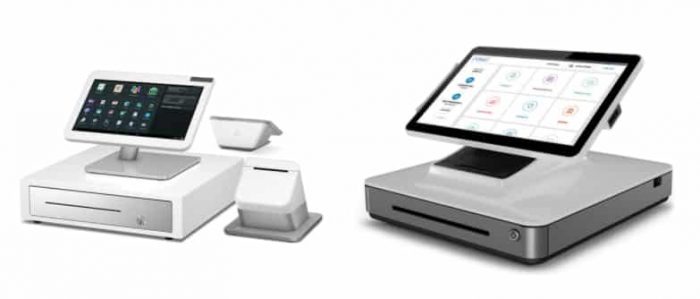 ---

---

---
Payment Depot Features
Setup & Application
Applying for a merchant account with Payment Depot starts with filling out a contact form, which you can get from choosing one of the subscription plans on the pricing page or just by clicking on any "Get Started" button that you can find on its website. You can expect a Payment Depot representative to contact you within 24 hours, and from there, they assist you with all information and documentation you need for securing a merchant account.
While there are subscriptions to choose from, your pricing can be customized. Approval time will depend on your preferred subscription plan as this coincides with your estimated annual sales volume. Payment Depot will ask for more documentation and take more time to approve underwriting if you process more transactions.
Also, it provides users with free equipment along with a subscription. This includes POS terminals, smart terminals, and standard terminals. All Payment Depot plans come with a 90-day money-back guarantee, so if you're unhappy with the service, you can cancel without penalty—and get your money refunded.
---
Contract & Terms of Service
As we mentioned, Payment Depot's terms of service had a major update in February, with the main change being its adoption of Stax as its merchant service provider/entity behind payment processing. This also comes with an update on its authorization fees, which now follows Stax Pay's pricing.
As with all providers that offer month-to-month subscriptions, Payment Depot's TOS is pretty straight forward. Once you have thoroughly read and understood your fees as detailed on your merchant application form, you can give the TOS a closer look.
Among the things you need to note are:
Your subscription is billed in advance, and you are to pay your monthly fees at the start of each month.
You are automatically "opted in" to certain services and features, which Payment Depot by Stax can implement on your account on its sole discretion. So, make it a point to ask a representative about all possible incidental charges applicable to your requested service and be clear that you don't want anything you don't need.
You will be notified ahead of time for any upcoming change in subscription fees to give you time to terminate your subscription should you so choose.
You can ask for refunds on your subscription; approval is on a case-by-case basis.
Prior notice is not required for Stax/Payment Depot to terminate your account; reasons include misuse of the merchant account platform and breach of the terms and conditions.
---
Online Payment Processing
Merchants that accept transactions online may set up a free payment gateway with Payment Depot. This will enable customers to enter card transactions straight from the browser. Users have multiple gateway options, including:
Authorize.net for a wide range of integration options
PayTrace for B2B payment processing
Network Merchants Inc. (NMI), a payment gateway designed specifically for Payment Depot merchant accounts
Payment Depot accounts also come with a virtual terminal, so businesses can key in payments through their browser. This is helpful for accepting payments over the phone.
---
Mobile Payments
Mobile payments are powered by SwipeSimple. It provides a card reader and a mobile app, which allows you to manage a product catalog, save payment information, add tips, and even process returns. Aside from credit cards, you can also accept payments from mobile wallets, like Apple Pay and Google Pay. The SwipeSimple B250 mobile card reader is compatible with both Android and iOS devices.
---
Chargeback & Risk Monitoring
Payment Depot updates merchants in real time with any chargeback notifications or flagged transactions so they can be resolved quickly. It also provides a data breach protection system for its merchants to prevent unauthorized transactions.
Remember that Payment Depot does not charge you for chargeback fees or any other incidental fees, including (unless otherwise stated on your merchant agreement) risk monitoring tools. For example, if you also use Authorize.net or PayTrace aside from NMI as a payment gateway, you may encounter incidental costs associated with its advanced risk monitoring features.
---
Reporting & Analytics
With a Payment Depot merchant account, you get powerful data and reporting tools—which let you access all your transaction data and conduct performance analytics—to help you monitor and analyze your business' overall health. Payment Depot works with Fiserv and TSYS, and depending on merchants' acquiring bank, access to reporting features is separate.
---
Business Funding
Users may apply for business funding through Payment Depot. Business owners must have a personal FICO credit score of at least 500 and a minimum of $15,000 in gross monthly revenue for the last three months. Additionally, their business should have been in operation for at least six months prior to the application.
---
Payment Depot Ease of Use
Next-day Funding
This function ensures that merchants can collect their earnings as soon as 24 hours after every transaction; users can keep track of the funding process in the Payment Depot dashboard. This is also in line with Stax's feature that allows you to receive deposits of your funds to your bank account as early as the next business day.
Third-party Integrations
The list of software integrations is quite long and includes compatibility with USAePay, Authorize.net, and other payment gateways. These integrations allow you to use Payment Depot on a variety of ecommerce platforms.
It doesn't have proprietary hardware, so it works with a variety of third-party payment processing equipment. Strong integrations include Clover and SwipeSimple, though you can use Payment Depot with other tools. This flexibility makes it easy to use Payment Depot for retail credit card transactions.
Customer Support
Payment Depot has a reputation for excellent, responsive support for technical and customer service issues. Its team is available via phone at (877) 877-7668 and through the contact form on its website. However, while it offers 24/7 phone and email support, you are most likely to get a fast response during business hours. Many users said the support reps are friendly, responsive, and helpful.
What Users Think of Payment Depot
Payment Depot users mostly enjoy using the platform. There are lots of positive reviews about the cost and customer support, though not everyone agrees about its affordability.
Overall, Payment Depot has excellent user reviews, which is unusual for a payment processor. However, in addition to limitations on high-risk and international businesses, it does not offer as many internal tools as other processors. For example, it lacks an extensive online knowledge base and doesn't offer sleek tools like a proprietary mobile app and billing software.
Below are trends we noticed when reading through Payment Depot reviews:
| Users Like: | Users Don't Like: |
| --- | --- |
| Affordable and reasonable payment processing rates | Can be expensive for business with low transaction volumes |
| Several integration options | Disjointed systems, especially when dealing with chargebacks |
| Responsive and helpful customer service | Cumbersome PCI compliance processes |
Bottom Line
Payment Depot is a subscription-based payment processor and merchant account provider that makes wholesale interchange rates available to its customers. This easy-to-use tool is great, even for small-ticket businesses that have high transaction volumes and want to lower credit card processing rates.
Its notable features include rate protection, chargeback and risk monitoring, shopping cart integration, next-day funding, mobile payments, and a virtual terminal. New subscribers get a 90-day risk-free trial. To find out if it is a fit for your business, contact Payment Depot for more information.