Sales gamification software are applications that turn performance measurement into a game by adding elements such as competitions, badges, levels, prizes, or leaderboards. Businesses use them to motivate salespeople and make it easy to visualize performance through fun and interactive ways. We evaluated dozens of options to bring you this list of the top 11 tools.
If you're looking for a customized way to use sales gamification, you can manually create leaderboards using information automatically stored in your customer relationship management (CRM) software, but you can also find app developers on Fiverr who can create your very own software tool. Fiverr is an online marketplace for freelancers who can do everything from designing printable leaderboard templates to custom apps. Pricing varies by task. Visit Fiverr for more info.
Top 11 Sales Gamification Software Tools
| Sales Gamification Software Tools | Best For |
| --- | --- |
| | Businesses that want simple customized leaderboards from Salesforce data |
| | Managers wanting to incorporate sending digital rewards as part of sales gamification strategy |
| | Businesses that want gamified performance management as well as digital coaching |
| | Sales teams that want quality assurance for support teams as well as sales performance |
| | Businesses wanting a white label social rewards system |
| | Managers looking for a CRM with integrated sales gamification features |
| | Zoho users who want a fun way to motivate sales performance |
| | Sales teams that want to create interactive and fun performance motivation |
| | Microsoft Dynamics 365 users who want to involve the entire organization in a sales-oriented competition |
| | Enterprise-level developers wanting to design custom gamification solutions for their team |
| | Teams that want to add gamification to their CRM along with forecasting |
How We Evaluated the Best Sales Gamification Tools
We looked at the software that helps motivate sales professionals in a variety of ways. Specifically, we looked at tools that are easy to integrate into your existing CRM, were intuitive to use, and that were affordable for small businesses. We also evaluated which tools were the best for motivating performance through leaderboards, games, badges, and rewards.
We looked at the following criteria to determine the best software for generating leads.
Affordability and price
Ease of use
Available integrations
Customer support and service
Overall features and functionality
Each of these sales management tools can be a valuable addition to your sales performance strategy. Whether your business is looking to motivate your team through competitive leaderboards, competitions, or simply by providing points-based rewards, these tools can help you set up a system that encourages your team to drive increased sales performance.
1. Hoopla

Who it's for: Small businesses using Salesforce that want to set up friendly leaderboards to broadcast in-house on a TV or via mobile devices
What it costs: Requires a custom quote from the company, but you can request a 14-day trial
Hoopla takes your data from Salesforce and other sources and makes it easy to create visually appealing leaderboards to highlight and celebrate the accomplishments of members of your sales team, which fosters a positive sales culture. Hoopla uses API connections to automatically feed your sales information into its platform and presents it as customizable rankings of your top performers.
Key features:
Streams these leaderboards directly to its TV interface, which connects to any external display
Includes common gamification features such challenges, where two reps "face-off" in a one-to-one competition; for example, a rep could challenge another rep to see who can set the most customer appointments in a short period of time
Allows you to set up badges that can be earned for meeting certain milestones, then publicly shares these accomplishments with the entire organization
2. Tango Card

Who it's for: Sales leaders who want an easy way to send digital rewards for top performance as part of a gamified sales management strategy
What it costs: Contact company for a quote
Tango Card is a recognition and rewards program that allows team leaders to send digital gift cards to their employees as a bonus or prize. It has an extensive catalog of gift card providers to choose from.
Key features:
Users can send an email that allows the team member to select the reward of their choice, which is then instantly emailed to them
Allows you to choose one of their gift card collections or to create one of your own, making it easy to customize your reward program
Digital gift cards simplify the reward process
3. LevelEleven

Who it's for: Salesforce users who want to combine gamification with both performance management and skills coaching
What it costs: Requires a custom quote by contacting their sales team
LevelEleven combines sales gamification, such as leaderboards, competitions, and company-wide alerts, with skills performance coaching. This makes it a unique tool for both motivating your team as well as improving their overall sales output.
Key features:
Pulls data based on key performance indicators (KPIs) you set in Salesforce and turns it into games or leaderboard broadcasts
Ability to create games and competitions, allowing your team to view personalized scorecards to track their progress compared to their peers
Offers a unique feature that focuses on using the information on your team's performance to drive coaching decisions to help improve performance
4. PlayVox

Who it's for: Businesses that want an all-in-one motivation and reward tool
What it costs: Pricing is not listed on their website, but you can request a free trial and then talk with their sales team about a quote
PlayVox helps you drive performance by letting you award points to your team members based on specific achievements and performance, which can then be redeemed in your customized store for digital gift cards. Furthermore, PlayVox focuses both on sales and support performance.
Key features:
Provides motivation tools to help your support teams better satisfy your customers and improve overall customer relationships
Includes unique features such as a community wall for sharing best practices, and lets you award badges for specific achievements like closing a certain number of deals
Integrates with your CRM or help desk
5. WooBoard

Who it's for: Businesses looking for a white label social rewards solution to recognize employee performance
What it costs: $3 per user, per month for up to 200 users
WooBoard is a software tool that includes games, badges, point systems, mobile leaderboards, and TV broadcast modes to help motivate and drive sales performance. WooBoard drives ongoing performance and motivates team members to continue to strive for points so they can redeem additional rewards.
Key features:
Adds a social aspect, allowing team members to "like" and comment on recognition posts, which drives engagement and helps foster a friendly competitive environment
Includes a point system where employees earn credit for achievements that can then be redeemed in an online store for gift cards
Can be completely white labeled, meaning that you can brand it as your own
6. CRM.me

Who it's for: Businesses that want an open-source CRM with built-in gamification
What it costs: Starts at $35 per user, per month
CRM.me is a customizable customer relationship management tool built around sales gamification. It features leaderboards, challenges (called missions), and reward systems built into the CRM software you use to manage your leads, contacts, and sales opportunities.
Key features:
Users can set up the competitions and leaderboards as a way to motivate sales performance and creates rewards that can be redeemed based on goals accomplished
Focuses on making it easy to motivate performance through the gamification features while also serving as a robust CRM
Simple and intuitive user interface and experience
7. Gamescope by Zoho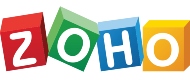 Who it's for: Zoho users who want a fun and interactive way to motivate sales performance
What it costs: Included in a Professional Zoho CRM account
Gamescope is based on a retired Zoho feature, Zoho Motivator. It is a tool for motivating performance for Zoho CRM users, and it's included in your Zoho subscription rather than adding on an additional cost—however, you have to have a Professional Zoho CRM plan.
Key features:
Team members can challenge one another or compete in teams, such as regions or product lines
Offers incentives such as badges and trophies to teams and individual sales reps
Encourages transparency and competition with pop-up notifications, so everyone knows how well the team is performing
8. Spinify

Who it's for: Sales teams that want to encourage fun performance motivation
What it costs: Fill out the form on their website to receive a pricing quote
Spinify is a sales gamification platform that integrates with many other tools your team may use, such as Salesforce, Slack, Google Sheets, and Pipedrive. It gives you the ability to create competitions and leaderboards with competitive games.
Key features:
Competitive games award points and badges for reaching milestones and achievements
Allows you to create tiers that your team can reach based on the number of points they earn for various sales activities or deals won
includes a rewards store; however, Spinify doesn't limit it to digital gift cards, letting you choose other prizes such as vacations and sports tickets
9. Microsoft Dynamics 365 – Gamification

Who it's for: Microsoft Dynamics 365 users who want to create a fun and competitive sales team environment
What it costs: Pricing is available by contacting Microsoft
Microsoft Dynamics 365 – Gamification is a component of Microsoft Dynamics 365's gamification tool that lets you set up individual or team competitions based on sales activities and KPIs. It uses the fantasy sports model to enhance the gamification experience.
Key features:
Allows you to award prizes and status, as well as public recognition of specific achievements
Ability to set up sports teams and fantasy drafts that let your salespeople cheer for their favorite peers and teams, which engages employees in the competitive spirit
Create games based on any activity tracked by Microsoft Dynamics 365, such as leads created, deals closed, specific products sold, or total revenue
Visit Microsoft Dynamics 365 – Gamification
10. Funifier

Who it's for: Enterprise-level developers wanting to design custom gamification solutions for their team
What it costs: Contact their sales team for a custom quote
Funifier is a customizable gamification platform that can be adapted to any enterprise-level sales organization. It integrates with hundreds of services, including HubSpot, Mailchimp, Act-on, Zoho CRM, Zendesk Sell, Salesforce, and Pipedrive, making it the most flexible, overall sales gamification tool we looked at.
Key features:
Create competitions and leaderboards based on any KPI you are tracking
Set up both individual and team-based contests
Offers a marketplace of predesigned widgets, including leaderboards, quests, and player status
11. SalesScreen

Who it's for: Small business CRM users who want to add simple gamification tools with forecasting
What it costs: Contact their sales team for a custom quote
SalesScreen is a standalone sales gamification tool that makes it easy to import data and set up a variety of different gamification scenarios. SalesScreen is unique in that it also includes forecasting tools that help you predict performance outcomes.
Key features:
Allows you to create leaderboards and head-to-head competitions between different teams, territories, or offices, creating a friendly, competitive environment
Integrates with many of the CRMs small businesses are already using, such as Zoho CRM, Pipedrive, Dynamics 365, Salesforce, Podio, SugarCRM, and HubSpot
Team members can celebrate milestones publicly and earn rewards in the personalized web shop