There's nothing more energizing than a good contest amongst your sales team; your employees buckling down, respectfully competing to get the most sales; all while learning new skills and sharing their strategies.
It may sound like a fantasy, but it's true. A sales contest can do wonders to motivate your whole team including new and underperforming salespeople—but only when set up correctly. Without the right rules, goals and rewards, your contest can fail to instill lasting improvements, or worse-yet, drive rifts between top-performing and low-performing members.
In this guide, we discuss real proven sales contest ideas coming straight from small business owners themselves. A CRM like Freshsales can be used to track your team's progress along the way. Freshsales allows your employees to maintain a sales pipeline and allows you to create customized reports to view of all their sales activity. Click here to start a free trial of Freshsales.
Top Sales Contest Mistakes To Avoid
Sales contests work best when they motivate all employees (especially those who are new and underperforming) and instill lasting improvements. A sales contest that only rewards top salespeople does little to help your whole team.
Here are the common sales contest mistakes to avoid when setting up your contest:
Your contest only motivates top salespeople and fails to reach your team as a whole.
It fails to hold your employees' interest after the first few days.
Improvements in performance do not last once the contest is over.
It creates a competitive environment that hurts collaboration and employee spirit.
Scores are tedious and time-consuming to track.
Now, as we'll explain next, all of these issues can be avoided by finding the right sales contest ideas that will work for your particular goals.
Top 5 Sales Contest Ideas
Next, we'll share the top 5 sales contest ideas, including real stories and results from small business owners:
×
Get 5 Motivational Sales Contest Ideas!
(Including real stories and results from small business owners)
×
Get 5 Motivational Sales Contest Ideas!
1. Objective-based Sales Contest
First and foremost, every sales contest needs a goal. What are you hoping to improve amongst your sales team?
While the simplest approach is to run a contest for overall sales revenue, a more specific objective — like more new clients, or more revenue for XX product — is often more effective. It can yield more participation and more long-term improvement amongst your sales team. At least, this is what Heather Simmons found when she ran a contest for her Two Men and a Truck franchise in Madison, Wisconsin:
"As a moving company, we offer boxes and packing services." Simmons explained. "After utilizing sales contests centered on boosting our performance in the sales of this service, we saw the percentage of our sales in this area double." Better yet, she explained, "they have stayed at that level since."
Why It Works
By setting a specific area of focus (boxes and packing services), Simmons encouraged her team to confront a new topic — one they may have neglected or simply not considered before. As a result, her team developed strategies to improve packing upsells along with their moving services, and these skills stayed with them long after the contest ended.
Contrast this with a general revenue contest where salespeople compete for the highest sales: While it's possible some will learn new strategies, others will simply work more hours to boost their numbers. Once the contest is over, they'll go back to their usual routine and sales will level off.
An objective-based sales contest often requires salespeople to develop new skills because they're stepping out of their comfort zone and confronting an unfamiliar topic. Thus, objective-based sales contests tend to have more long term and lasting results.
How to Track It
If your sales team uses a CRM system like Freshsales to manage opportunities, you should be able to generate a report that shows revenue by product, or product category. You can save your products in the CRM and turn your data table into a graphic report for more visual appeal.
2. Milestone Sales Contest
Another important question is who you're trying to motivate. While most sales managers would answer everyone, many sales contests do not actually work this way. Very often, a few top earning salespeople pull ahead quickly, and the rest of your employees will lose interest as they fall too far behind.
A solution to this problem is to run a milestone sales contest: one where anyone who reaches XX sales in a month receives a prize.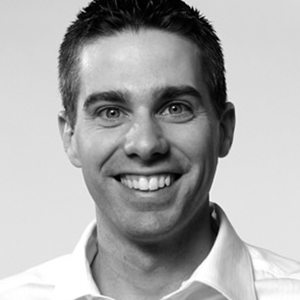 While it may sound less exciting than a classic winner-takes-all contest, Ben Jackson, VP of sales at Voices.com, explained how these contests can actually be very competitive, motivating, and fun. He told TechnologyAdvice about a holiday-themed "Yankee Swap" contest in which anyone who made a sale over a certain dollar amount got to choose from a set of wrapped presents. The next person to make a qualifying sale could open a new present, or steal one already opened. The contest was so successful, Jackson wound up having to buy an extra batch of gifts.
Why It Works
Though it may not push your top salespeople as aggressively as a traditional sales contest, a milestone sales contest is great for motivating your entire team (or at least a more significant portion). Not only are more people rewarded and thus motivated to push ahead, but if you allow some competition in the vein of Jackson's Yankee Swap contest, you're certain to see some lasting excitement.
How to Track It
A CRM like Freshsales can be very helpful if your sales contest is based on a specific revenue amount over a specific timeframe. With Freshsales, you can customize reports for each member of your sales team to include the revenue they generated over a date range.
3. 'Effort Over Excellence' Sales Contest
Another way to make your contests more inclusive is to focus on effort instead of wins and revenue. Dan McGraw, founder and CEO of Fuelzee, tried this strategy when he began rewarding his sales employees every time they lost a deal.
"Every time someone got a 'no', we tracked it in our system, and the person with the most 'no's received a $100 gift card every week," he explained. "This might sound crazy, but you get a lot of no's when doing sales. The more no's you get, the closer you are to getting a yes. The prize of getting a yes is way larger than $100, so you still wanted to get there. This nearly doubled our outbound calls and motivated the whole team."
Why It Works
When you reward for effort, new and experienced salespeople alike are encouraged to participate. Many will go the 'extra mile' to boost their number of calls, whether that means staying late, working through lunch, or cutting down on time between calls.
It also helps novice salespeople keep their spirits up since, in McGraw's contest, either outcome with a client is a positive one. A "yes" might mean a fatter commission check, but a "no" still puts a check up on the board and shows they're trying to close a deal.
How to Track It
If your employees track their leads in a CRM, simply generate a report on the number of deals lost or deferred. Most CRM systems, including Freshsales, can show each salesperson's win/loss rate, which is their percentage of deals won vs. deals lost. Drilling down further, you can graph the exact number of deals won and deals lost, and either post it on your dashboard or export them.
4. The 'Loser' Sales Contest
Yet another way to keep everyone engaged throughout a sales contest is to forget about the winner altogether. Bryan Clayton of GreenPal ran a month-long sales contest in which his employees competed to not have the fewest new supplier sign-ups.
The loser each week had to throw $20 into the company Christmas party fund.
"We got up to a pretty sizable pot this year so needless to say, we had the best Christmas party to date this year," Bryan explained. "You would be amazed how much fun this makes the daily grind because we compete to win and in the end everybody wins."
Why It Works
Though 'punishing' the loser would be inappropriate in most scenarios, the Christmas party fund makes it lighthearted and fun. Also, because Bryan focused on a specific objective (new supplier sign-ups) rather than general sales revenue, it doesn't necessarily 'single out' underperforming salespeople.
How to Track It
Though it depends on what you're tracking specifically, most CRMs should be able to report these metrics without too much trouble. Using Freshsales, you can use their built-in reports such as sales trend in last 90 days or sales velocity, or you can customize your own for sales of a particular product, win/loss rate, and much more.
5. Daily Sales Contest
When you design your sales contest, you'll have to think carefully about how long the contest will run, and how frequently you'll update the score.
Most sales contests run for a month, since this gives salespeople enough time to adjust and work towards their goal. On the flipside, month-long contests run the risk of going stale. Salespeople can forget or lose interest if the scoring is so far away.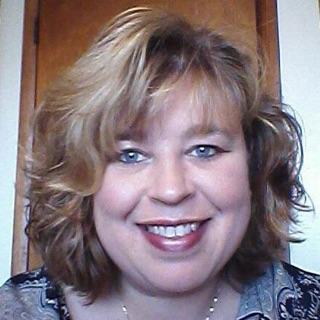 Heather Simmons at Two Men and a Truck found a solution by scoring her monthly contests every day. At the end of each work day, she tallies up everybody's revenue and "whoever has the most sales moves ahead one spot on a game board. Whoever gets to the end first wins."
Why It Works
As Simmons explains, "this helps keep the contest fresh and wrought with anticipation… When you have a neck and neck race toward the end of the week, it's exciting for the entire sales team to keep pushing to see who can come out on top."
Further adding to the suspense is that whoever sells the best in the month doesn't necessarily win the game. Even lower-performing salespeople can get in on the excitement by pulling good days and/or "spoiling" the results with a surprise victory at the end.
How to Track It
Set a deadline for each day — say 4:30pm — with any sales after that counting towards the next day. When you reach the time, gather your team and ask everyone to share their daily totals. Once again, a CRM like Freshsales will be your friend to tally and confirm the results.
The Bottom Line
Last but not least, when it comes to choosing your reward, it's always better to offer a gift than cash. Research has shown time and time again that cash is a poor motivator. A gift that's even smaller in value will often yield more excitement and encouragement. You might consider a gadget like an iPad or VR set, a gift card, or even a fancy pen.