Today's sales professionals face an increasing amount of competition in every industry. To close more deals and generate revenue, salespeople must hone their prospecting, pitching, relationship building, overcoming objections strategies and other selling skills by investing in the best sales training programs. The most effective salespeople make training and professional development a continuous process of improvement.
We've identified 18 of the top sales classes, seminars, and resources for 2021:
Online Sales Training Programs
Online and digital sales training programs are delivered through a range of online channels, including video conferencing, webinars, videos, e-books, and podcasts, and are great for experienced professionals and newly hired sales teams. Below, we have provided a selection of online training programs ranging in price from free to slightly less than $3,000.
1. Sales Hacker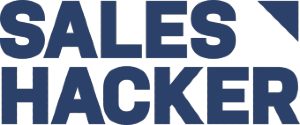 | Training Focus | Program Length | Price |
| --- | --- | --- |
| General sales | Varies | Free videos and webinars |
Sales Hacker is a consulting and training company that offers a variety of sales classes online and in-person. They produce an annual conference called Revenue Summit and record and upload all of the sessions on YouTube. Summit topics include:
Cold calling
Sales engagement
Marketing funnels.
Free webinars on topics such as sales metrics, using chatbots, and choosing a customer relationship management (CRM) tool
Fee-based consulting and training
2. Jill Konrath Sales Training
| Training Focus | Program Length | Price |
| --- | --- | --- |
| Sales | Varies | Free online resources |
Jill Konrath is a well-known author and sales trainer who offers free sales training resources, including e-books, sales training kits, worksheets, webinars, audio recordings, and videos. Topics she covers in her courses include:
Social selling
Prospecting
Email sales campaigns
In-person programs and speaking engagements
3. 21st Century Sales Training for Elite Performance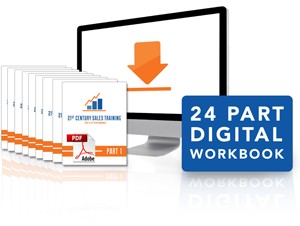 | Training Focus | Program Length | Price |
| --- | --- | --- |
| Sales process | 12 weeks | $997 |
21st Century Sales Training for Elite Performance, a three-month virtual program by Brian Tracy, covers the seven key facets of sales. They include:
Prospecting
Developing trust and credibility
Identifying the buyer's problems
Overcoming resistance
Selling value
Closing
Securing referrals and repeat business.
Along with videos you can rewatch at any time, you also have access to workbooks, exercises, and bonus training modules.
4. HubSpot Inbound Sales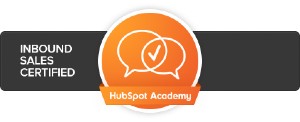 | Training Focus | Program Length | Price |
| --- | --- | --- |
| Inbound sales | 2 hours, 11 minutes | Free |
HubSpot Inbound Sales teaches inbound sales techniques based on the Inbound Sales methodology, which encompasses everything from identifying potential buyers to developing personalized presentations. Once you've completed the course and passed the exam, you receive a badge to display on your LinkedIn profile, email signature, or website.
5. Smart Calling College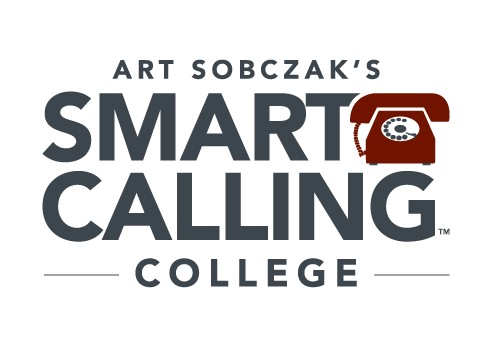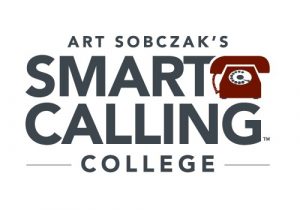 | Training Focus | Program Length | Price |
| --- | --- | --- |
| Prospecting, cold calling, and inside sales | Varies, plus lifetime course and webinar access | $895 for first attendee; $795 thereafter |
The Smart Calling College course is focused on the art of cold calling and telephone sales, and teaches you how to engage buyers in the first few seconds of the call. The format of the course is four live virtual sales classes and lifetime access to other live sessions and webinars after the course. Sales training topics include:
Getting past gatekeepers
Overcoming objections
Adding value at each buying stage
Securing follow-up calls and meetings
6. The Art of Sales: Mastering the Selling Process From Coursera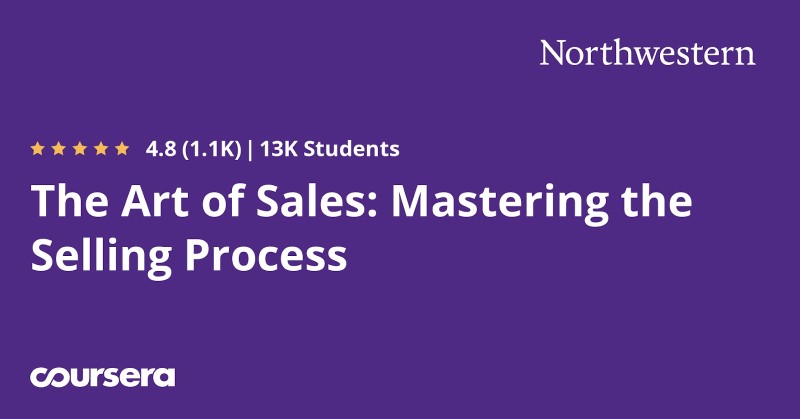 | Training Focus | Program Length | Price |
| --- | --- | --- |
| Fundamentals of sales | Flexible—based on your schedule | Audited course is free |
The Art of Sales: Mastering the Selling Process, offered by Northwestern University through Coursera, provides new sales reps with a solid introduction to business-to-business (B2B) and business-to-consumer (B2C) sales fundamentals. It covers topics such as:
Prospecting
Creating effective sales pitches
Closing techniques
Lectures, reading, and real-world exercises
7. B2B Phone Skills Improvement Program

| Training Focus | Program Length | Price |
| --- | --- | --- |
| Sales process | 8 weeks | $2,500 (for up to 5 seats) |
In the B2B Phone Skills Improvement Program, B2B sales professionals learn fundamental phone selling skills. In addition to the one-hour per week live online interactive training, you receive sales scripts, workbooks, quizzes, and final exam results. Key training topics include:
Getting past gatekeepers
Crafting opening statements
Engaging prospects
Follow-up strategies
Asking for referrals
8. Rapid Learning Institute

| Training Focus | Program Length | Price |
| --- | --- | --- |
| Micro sales training | Varies | Varies by solution |
As the name implies, Rapid Learning Institute focuses on quick exercises that teach important concepts. These video-based lessons last six to 10 minutes, and the learnings are followed up by reinforcement lessons over time. They offer dozens of micro training lessons on sales topics such as:
Prospecting
Creating presentations
Handling objections
Securing referrals
Relationship building
9. The Badass B2B Growth Guide

| Training Focus | Program Length | Price |
| --- | --- | --- |
| Sales growth | Varies; self-paced, on-demand videos | $197 |
The Badass B2B Growth Guide by Josh Braun offers a self-paced sales growth guide that teaches sales professionals key selling techniques and skills. Training topics include:
Defusing common objections
Cold email campaign strategies and scripts
Prospecting and starting conversations via LinkedIn
Creating engaging video emails
Public Sales Training Programs
Public sales training programs are typically delivered as one- to three-day workshops or seminars. They normally take place in local conference venues or shared office conference rooms, where anyone can join in by purchasing a ticket. Admission costs average from $500 to $3,000 and higher per seat.
10. Miller Heiman


| Training Focus | Program Length | Price |
| --- | --- | --- |
| B2B sales | Varies based on program | $895 to $3,005 per seat for self-paced courses; virtual instructor-led training programs from $1,185 to $3,005 per seat |
If you're looking for classic sales training, Miller Heiman hosts a wide range of sales training workshops in the U.S., internationally, and online. Live events typically last one to three days, covering a variety of sales topics, including:
Large account management
SPIN Selling
Sales coaching
Advanced selling
Customer experience improvement
11. FranklinCovey

| Training Focus | Program Length | Price |
| --- | --- | --- |
| Sales leadership | 1-5 days plus free webcasts and webinars that vary from a few hours to 2 weeks | $500-$3,000 per seat for live programs |
FranklinCovey launched their programs after publishing the classic business book, "The 7 Habits of Highly Effective People." They offer a wide variety of business training resources, including:
Sales training books
Online business training programs
Live seminars
One-on-one business coaching
12. Dale Carnegie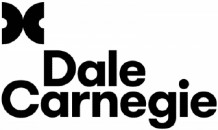 | Training Focus | Program Length | Price |
| --- | --- | --- |
| General sales | Varies based on program | From $1,795 in-person; $249 live virtual |
Dale Carnegie was known for the classic book, "How to Win Friends and Influence People," and the principles from the book are at the heart of the organization's training. Their sales training includes live and virtual programs on topics such as:
Cold calling
Storytelling
Crafting engaging presentations
13. Rain Group

| Training Focus | Program Length | Price |
| --- | --- | --- |
| Sales | Varies based on program | Varies |
Rain Group is known for RAIN (rapport, aspirations and afflictions, impact, and new reality) selling featured in their bestselling book, "Rainmaking Conversations: Influence, Persuade, and Sell in Any Situation," which emphasizes building rapport and connecting with customers. They offer in-person, online, and train-the-trainer options. Specific sales topics include:
Insight selling
Sales productivity
Negotiations
Strategic account management
Private Sales Training Programs
Training groups will work with your company privately to create a curriculum specific to your business needs and goals set by the sales management team. They will travel to your office to deliver training to your sales team. Costs are typically significantly higher than public courses, ranging from $5,000 to $20,000 per day.
14. The Brooks Group


| Training Focus | Program Length | Price |
| --- | --- | --- |
| Sales execution and management | Varies based on topic and need | Varies based on training needs |
The Brooks Group provides both public and private customized sales training courses. Public sales seminars include:
IMPACT selling
Sales management
Virtual impact selling
Channel sales
Territory planning
15. Richardson Sales Performance

| Training Focus | Program Length | Price |
| --- | --- | --- |
| Customized sales training | Varies | Varies |
Richardson Sales Performance is known for customized training programs. They offer courses on a variety of sales topics that correlate to three major sales stages: Find, Sell, and Grow. They first assess your needs and identify selling behaviors key to your company's success. They use the information to create a program right for your sales team with success measures. Specific training topics include:
Social selling
Storytelling
Team selling
Virtual selling
16. Wilson Learning

| Training Focus | Program Length | Price |
| --- | --- | --- |
| Sales, leadership, and workforce development | Varies, but occurs over a longer period of time | Varies based on program |
Wilson Learning offers private, customized training courses. They believe that single training seminars aren't effective because the learning isn't retained and behaviors aren't adopted. Instead, Wilson offers sustained sales training programs that take place over time through a variety of mediums, from live in-person to virtual to delivery via mobile app. Some of their signature offerings include:
Sales leadership development and coaching
Improving sales effectiveness
Building strategic sales performance
17. Signature Worldwide

| Training Focus | Program Length | Price |
| --- | --- | --- |
| Sales and customer service | Varies | Varies |
Signature Worldwide offers customized training courses in sales and customer service. They offer virtual training and on-site options. Training is available in areas like casinos, spas, leasing, and equipment, and is based on a needs assessment. Some of their key training topics include:
Client-centered sales
Effective prospecting skills
Sales coaching
Customer service skills
18. DoubleDigit Sales

| Training Focus | Program Length | Price |
| --- | --- | --- |
| Sales and sales management | Varies | Varies |
DoubleDigit Sales specializes in training programs for sales teams and sales managers. They create customized courses based on business needs. Training is delivered, and post-training reinforcement includes ongoing coaching, videos, podcasts, and e-learning. Topics include:
Sales storytelling
Insight selling
Proactive prospecting
Sales management and leadership
Tips for Maximizing Sales Training
Here are eight things you should do to maximize your sales training:
Commit 100%: You should commit to the sales training 100%. Unless there's an emergency, avoid talking on your cell phone or texting.
Give 100%: Dive right into your sales training class and give 100% effort. Don't hold back. Learn everything you can while you're there.
Keep an open mind: Be open to learning new ways to make connections and increase sales. Even if your established way of selling is working, be open to ways that make your skills better.
Take notes or record sessions: Taking notes helps most people remember important points. Recording sessions are also great because doing so allows you to be fully present.
Review notes and do homework: Both during and after your sales training class, review your notes and do any homework assigned. Reviewing important points helps you remember them. Doing homework helps you apply new skills right away.
Apply learnings as soon as possible: As soon as you're back in the office or in the field, use what you've learned in your sales training class. Put it into practice so that you reap the rewards and start developing new sales skills.
Reinforce your training: There are a number of ways to reinforce training. Many of the sales training programs in this article build this into what they offer. At regular intervals, create time and space to practice the techniques you've learned in your sales training class.
Measure what's working: When learning new techniques in sales training classes, it helps to measure which techniques—and even which training methods—are working and which ones are not so that you can focus on what works.
Bottom Line
Every business has different needs when it comes to sales training. It's crucial to reinforce knowledge with ongoing professional development and sales training, as opposed to a one-time workshop. You can always reinforce sales training programs with sales books and sales training videos to help increase your chances of making and sustaining positive changes that result in increased revenue.
Be sure to supplement your sales training with a CRM such as Freshsales. They make it easy to follow up with and nurture leads by using a highly customizable and interactive sales pipeline and dashboard. Best of all, they have a free forever plan as well as robust paid plans. Sign up for an account today.