ShipStation Review: Is It Right for Your Business in 2022?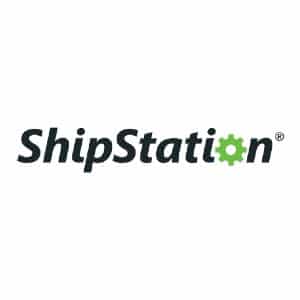 When to Use ShipStation
ShipStation works to streamline your order fulfillment by integrating with other tools, managing orders, comparing rates, and handling the details of shipping. It's recommended for ecommerce businesses, and has features that appeal to mid- and high-volume shippers.
In particular, we recommend ShipStation for:
Growing in-house ecommerce fulfillment operations: ShipStation offers more pre-built integrations than any other shipping software on the market, is one of the only software to offer on-the-go-use from a mobile app, and offers deeply discounted shipping rates. The software also integrates with a number of fulfillment centers, which creates the ability to scale business solutions as you grow and lends to a smooth migration process should you choose to outsource fulfilment in the future.
International sellers: ShipStation is compatible with more freight companies and international carriers than any other shipping software we evaluated. This provides an advantage for merchants frequently shipping orders to various countries.
Ecommerce sellers handling a high volume of returns: ShipStation has a sophisticated branded returns portal that allows customers to initiate and complete their own returns online according to your pre-set parameters. This hands-off approach saves time for retailers handing lots of returns and is user-friendly for customers.
When to Use an Alternative
Dropshippers: It's possible to manage dropshipped orders through ShipStation by granting your suppliers an account with modified user permissions. That being said, this workaround isn't nearly as functional as a platform built for direct vendor connectivity, such as Ordoro.
Users seeking a starter plan: ShipStation doesn't offer a free plan, and the lowest-level paid plan is somewhat limited. We recommend using OrderCup's free starter plan to ship a small number of parcels or test shipping software's fit for your operation.
Small-scale sellers and startups: For the price, ShipStation's features and integrations benefit mid-level businesses more so than young ventures. If you're looking for an affordable shipping solution for a startup or small business, we recommend ShippingEasy, which offers better discounts, pricing, and customer service—plus an advanced marketing add-on to build your customer base.
How ShipStation Compares to Other Shipping Solutions
Free starter plan

✕

✕

✕

Paid Plan Pricing

(monthly)

$9–$159

$5–$159

$25–$180

$59–$999

Discounted shipping rates

Integration capabilities

(shipping carriers, shopping carts, marketplaces, and ecommerce solutions)

341 pre-built integrations
Open API and EDI solutions

65 pre-built integrations
Open API and EDI solutions

36 pre-built integrations

42 pre-built integrations
Open API and EDI solutions available on Pro plan

Inventory management features

Good

Good

Limited

Excellent

(only available on Pro plan)

Good

Limited

Limited

Excellent

Customer support

Poor

Excellent

(Higher-level plans only)

Excellent

Good

Ease of Use

Fair

Good

Excellent

Excellent
ShipStation Overview
PROS

CONS

Discounted shipping rates
No free plan
Powerful multi-carrier rate comparison tool
Poor customer support on lower-level plans
Customizable interface
Ineffective tech support
Competitive pricing
Minimal dropshipping functionality
Robust returns management features
Frequent technical issues
Most direct integrations available
Integration functionality problems
In our evaluation of the best shipping solutions, ShipStation scored 3.81 out of 5. It was awarded points for its functionality and impressive features—particularly its inventory and order management capabilities and available integrations.
The software was mainly docked for its ease of use, which has room for improvement. It's customer support is highly criticized, and the platform experiences frequent technical issues.
Despite these drawbacks, ShipStation is a powerful shipping solution.
ShipStation Compatible Carriers
ShipStation's carrier integrations are best-in-class. The software is compatible with the following carriers:
UPS
FedEx
USPS
LSO
DHL eCommerce
DCL Logistics
Parcel Technology Solutions
Rakuten Super Logistics
Newsgistics
Access Worldwide
OnTrac
IMEX Global Solutions
FirstMile
Globegistics
APC
Ascendia USA
DHL Express UK
DHL Express Australia
DHL Express Canada
UPS Canada
UPS Australia
DHL Express
UPS UK
RR Donnelley
Fulfillment BY Amazon
Australia Post
Sendle
Stamps.com
Purolator
Canada Post
FedEx UK
FedEx Canada
DPD UK
Parcelforce Worldwide
Hermes UK
Royal Mail
ShipStation Integrations
ShipStation offers more pre-built integrations than any other shipping software on the market, which comes in handy for midsize or expanding companies.
Here's a complete list of ShipStation's current direct integrations (note that some integrations are considered premium and will incur a charge):
Ecommerce platforms and carts
3dcart
AbleCommerce
AmeriCommerce
Big Cartel
BigCommerce
CoreCommerce
CS-Cart
Ecwid
EKM
FoxyCart
Handshake
InkSoft
Magento
MikoShop
Miva
New Oxatis
OpenCart
Prestashop
Salesforce Commerce Cloud
Shopify
ShopifyPlus
Shopit
ShoppingCart Elite
Shopware
ShopWired
Sophio
Squarespace
UltraCart
Volusion
Weebly
Wix
WooCommerce
X-Cart
Yahoo!
Zen Cart
Zoey
---
Marketplaces
Alibaba
Amazon
Amazon Australia
Amazon Canada
Amazon UK
Bandcamp
Best Buy Canada
Bonanza
Cdiscount
Cratejoy
eBay
eBay Australia
eBay Canada
eBay UK
Etsy
Google
GroopDealz
Groupon Goods
Houzz
Jane.com
Jet.com
Mercado Libre
Newegg
Notonthehighstreet
OnBuy
Rakuten (Buy.com)
Reverb
Sears
Shop Premium Outlets
SimplePart
Storenvy
Tophatter
Walmart
Walmart Canada
Wish
---
Order and inventory management
Brightpearl
ChannelAdvisor
Cin7
EcomDash
GeekSeller
Liftoff Ecommerce
Linnworks
QuickBooks Commerce
SkuVault
SureDone
TradeGeck
---
Listing and multichannel management
ChannelAdvisor
ChannelSale
Feedonomics
GeekSeller
Listing Mirror
MoreCommerce
Revolution Parts
Sellbrite
SellerActive
SureDon
---
Other ecommerce tools
Altis
Amosoft
Arka
Backerkit
Codisto
Connex for QuickBooks Online
DS Smith ePack
eBridge Connections
Ecomdash
eDesk
Feedvisor
FlowLink
Gorgias
Infocon Systems
Kabbage
Klaviyo
Liftoff Ecommerce
Linnworks
Logicbroker
Mailchimp
noissue
Optiseller
PayPal
Pixc
Printful
Re:amaze
Rewind
Salesforce AppExchange
Salesforce Essentials
Seller Accountant
Sezzle
ShipperHQ
Shipsurance
Shopgate
Snapchat
Spark Shipping
SPS Commerce
Stitch Labs
StreetPricer
Stripe Relay
VL OMNI
WooCurve
Zapier
Zendesk
---
Fulfillment and logistics
AmmoReady
Amplifier
Celery
Complemar
Ecom Logistics
Evobox
FBA
hipCalm
IFS360
JD.com
Kiddly
MintFulfill
Noram Partners
Ruby Has
SalesFlex
Shiparoo
ShipBob
ShipDazzle
ShippingTree
ShipRelay
Ship-Right Solutions
ShipZOOM
Synergy Diverse Solutions
Synergy Logistics
The ConneXtion
The Douglas Stewart Company
Vector
Warehouse-Pro
---
Accounting and ERP
AccountSuite
Acumatica
Avalara
Brightpearl
Celeritech
Codeless Platforms
Connex for QuickBooks Desktop
EBCFO
My Office Apps
NetSuite
QuickBooks
Quickfire Digital
SAP Business ByDesign
SAP Business One
VATGlobal
Webgility
---
Agencies and solutions providers
ShipStation readily integrates with 135 agencies and solutions providers. View the full list.
---
ShipStation Pricing
ShipStation offers six paid plans ranging from a minimal Starter plan to a high-volume Enterprise plan. The primary differences between each program are the number of monthly shipments, user account allowance, customer support accessibility, and branding options.
There's no contract required to use ShipStation, so you can cancel or switch plans at any time.
Plans

Pricing

($/Month)

Monthly Shipments

Users

Free Trial

30-Day

Starter

$9

50

1

Basic

$29

500

1

Plus

$49

1,500

2

Select

$69

3,000

3

Premium

$99

6,000

5

Enterprise

$159

10,000

10
All accounts have an unlimited store/sales channel allowance, and additional users can be added a la carte for $5/month.
Starter plan users can only contact customer support through email or a community forum—slightly better than ShippingEasy's limited starter plan. Bronze, Silver, and Gold members have access to live chat, but phone support is only available to Platinum and Enterprise customers.
Another restriction on the software's low-level plans is access to customized labels and packing slips. Starter and Bronze plan subscribers can apply their own branding to these deliverables in the form of a single logo—but Silver plan users and above have access to more comprehensive customization.
For high-volume shippers processing more than 10,000 shipments per month, custom pricing is available.
ShipStation promises to charge no additional fees outside of the subscription cost—except in the case of premium integrations, which includes Amazon SFP (Seller Fulfilled Prime).
Discounted Shipping Rates
All ShipStation users receive USPS Commercial Plus rates, discounted UPS rates, DHL Express Worldwide Shipping Discounts, and savings on shipping insurance.
ShipStation Features
ShipStation's core features include order management, providing standard features such as batch processing, CSV entry, customizable grouping, split/combine functions, and more.
It also comes with inventory management capabilities—such as catalog support, stock allocation, inventory alerts, and syncing—as well as the ability to customize labels, packing slips, outbound emails, and tracking pages.
Here are some of the additional features that set ShipStation apart from its competitors:
Rate Comparison Tool
ShipStation's shipping calculator also functions as a rate-shopping tool by comparing a wide variety of shipping options.
The tool is well-developed and intuitive, and allows users to toggle between different carriers and methods for each parcel. All rates displayed are up-to-date and accurate—meaning the rate you choose is exactly what you'll be charged. If available, delivery estimates will also be shown.
The software will only display rates from carriers you've integrated and connected to your account. But, as explained above, ShipStation integrates with more carriers than any other shipping solution available.
---
Returns Management
ShipStation's advanced returns management features create a significant edge over other shipping solutions.
It's main offering is a branded returns portal, which saves time by allowing your customers to perform self-service returns on your site.
ShipStation allows users to generate return labels through USPS, UPS, FedEx, and DHL ecommerce. The action can be automated—so customers can complete a return without having to contact you—or done on-demand.
ShipStation supports scan-based labels (also known as pay-on-use returns, or POUR labels), so you can provide customers with convenient shipping without the risk of paying for unused labels.
---
Automation
Like all of our top picks for shipping software, ShipStation allows you to save time and labor by automating various tasks.
Automations work by programming "if, then" rules into the software—for example, a rule could dictate if an order is placed within a certain region, then select a specified carrier and delivery method for the parcel. For every order meeting the criteria, ShipStation will automatically purchase and even print the shipping label.
ShipStation offers three types of automation—which can be used on their own or in conjunction with each other:
Product automation: Selected actions (such as insurance purchasing or inventory syncing) are triggered automatically when specified products are imported, edited, or ordered.
Automation rules: Selected actions (such as outbound email sending or return label creation) are triggered automatically based on criteria set by you.
Service mappings: When a customer chooses a shipping option at checkout (such as standard or expedited delivery), their preference is mapped to the actual service you want to use to ship an order to their region.
---
Mobile App
ShipStation is one of the only shipping software providers that offers on-the-go use from a mobile app.
Users report that the platform is easier to manage on a computer screen, but ShipStation Mobile allows you to quickly check inventory levels, manage orders, and make shipments from your phone.
The app also delivers push notifications for urgent events (such as low inventory alerts) and functions as a barcode scanner.
---
Reporting
We found ShipStation's analytics features to be robust, but its customization options are less intuitive than those of ShippingEasy.
ShipStation's analytics feature can generate the following:
Insights pages: Create visualization dashboards for your account overview, sales trends, product highlights, business operations, engagement, and customer overview.
Insights reports: Access 20 pre-formatted reports for orders, shipments, accounting, products, inventory, hotkey and barcode actions, and raw data exports.
Custom order and shipment reports: Build custom reports by adding only the fields you wish to export.
Static reports: Create reports from periodic shipment or fulfillment data uploaded to ShipStation.
Data archives: ShipStation compiles a monthly archive for your account's orders, shipments, and shipment items.
---
ShipStation Ease of Use
ShipStation is easy to use—as long as you're on a high-tier subscription plan.
Its customizable user interface and device connectivity make the platform practical and accessible to all subscribers. But the customer service limitations on the Starter plan create substantial difficulty.
Here are the factors that play into ShipStation's ease of use:
ShipStation's support staff is available Monday through Friday from 8 a.m. – 8 p.m. Central time.
Phone support is only available to top-tier Enterprise plan users, and chat support is available with Bronze plans and higher. Service from these contact methods is highly rated by users, but email and forum responses are much less satisfactory.
Starter plan users are limited to receiving support through forum and email communication only. The ShipStation website states, "Email response times may exceed one business day," and online reviews claim that this service is very poor.
Starter-level subscribers describe ShipStation's customer service as being difficult, robotic, and impossible to reach an actual human.
Like ShippingEasy, ShipStation has its own proprietary app for connecting peripheral devices.
ShipStation Connect is a downloaded application that serves as a bridge between your ShipStation account and the following devices:
Thermal printers
Laser printers
HID-compliant USB scales
Barcode scanners
The app is accessible from mobile devices and can be used in conjunction with automation rules.
To aid new users in conquering its learning curve, ShipStation has a supply of online resources available:
Integrations help guide
Workflow guide library
Troubleshooting guide
Mobile help guide
FAQ hub
Community forum
YouTube tutorials
Webinar collection
The software interface allows a number of customization options to meet each user's workflow needs. This feature is especially helpful for ecommerce beginners or users migrating from a different software.
Once configured, multiple customization presets can be saved to your account and accessed at any time.
These elements of the web app can be customized:
Grid columns: These elements can be rearranged to configure custom Orders, Shipments, Products, and Customers dashboards.
Shipping sidebar sections: The sections in your shipping sidebar—such as Items, Notes, Recipient, and Summary—can be rearranged into any sequence you prefer.
Hotkeys: Assign shipping presets to hotkeys of your choosing.
Time, date, and measurement options: Users can change the format for time and date, as well as switch between imperial or metric units.
Additionally, ShipStation will soon allow users to change the user interface language from English to French or Spanish.
ShipStation Alternatives
| | | |
| --- | --- | --- |
| Best for: Small ecommerce businesses | Best for: Small-scale sellers and those seeking a starter plan | Best for: High-volume sellers seeking a multi-purpose tool |
| Pricing: $5–$159/month | Pricing: $0–$180/month | Pricing: $59–$999/month |
| | | |
What ShipStation Users Think
ShipStation's overall ratings are high across most app stores and software review sites. The company's mobile app has a positive score as well, with over 50,000 downloads on Google Play.
Many favorable reviews mention ShipStation's functional interface and plentiful integrations. Reviewers frequently cite using the software to ship 200+ orders per day—making it clear that ShipStation is highly effective for midsize companies.
Multiple reviews state that the platform is "great when it works and support isn't needed;" customer service is a consistent pain point across neutral and negative reviews from starter-level subscribers.
While the software has an abundance of positive ratings, the negative feedback is deeply opinionated—and much of it has been left within the past 12 months. Dissatisfied users report the web app being glitchy and slow with frequent bugs, and technical support maintaining a dismissive attitude toward the issues.
Other negative reviews describe the platform as a "nightmare" for accountants. These users report missing functionality from certain key accounting integrations, like the ability to work freely with order data points and enable automations.
PROS

CONS

Intuitive interface
Poor customer service
Good value
Highly ineffective tech support
Plentiful native integrations
Frequent technical issues
Powerful features
Accounting difficulties
Bottom Line
Shipping software is a must-have for ecommerce businesses, especially those performing fulfillment in-house.
ShipStation is a powerful tool for managing shipments, orders, and inventory—but it's a better choice for mid- to high-volume shippers than small-scale sellers and startups.
For sellers with low sales volume, we recommend ShippingEasy. But if you're shipping at least 500+ orders per month, ShipStation's Bronze plan (or higher) is a worthy investment.
You May Also Like …