What Is Dropshipping and How Does It Work?
Dropshipping is a retail business model in which an ecommerce merchant sells physical products without keeping inventory in stock. The retailer acts as an online storefront where customers purchase goods, and orders are fulfilled by a third-party manufacturer or wholesaler.
In other words, a dropshipper is an online intermediary who facilitates transactions between the supplier and the customer without ever handling the product.
For entrepreneurs, dropshipping is a low-cost and low-risk way to sell online because it requires no ownership of inventory or operational facilities.
How Dropshipping Works
In dropshipping, customers place orders and make payments on the retailer's site. The retailer then buys the ordered goods from the dropshipping supplier, who receives the original order information and ships the product directly to the consumer.
The customer pays the merchant who then pays the supplier. The merchant never handles the goods, but for the customer, the buying experience is no different from any other ecommerce purchase.
By marketing, selling, and providing customer service for the dropshipper's goods, the retailer becomes a third party receiving a profit. As the retailer in this arrangement, you set the selling prices, so the final margins are up to you.
For example, let's say you start dropshipping and create an online electronics store called BigScreenPros. Without buying any inventory, you list a range of TVs on your site based on what dropshipping suppliers have in stock, with each one priced at a 15%–30% markup.
Your marketing efforts attract Barbara to your store, where she buys a 50" flatscreen for $500.
BigScreenPros receives Barbara's order and payment, and you then purchase that flatscreen TV from a wholesale supplier for $400. Barbara's customer info is forwarded to the supplier, who receives the order and ships the TV to Barbara.
BigScreenPros sends Barbara an automated confirmation email, helps her track her order, and handles any customer service needs she may have. The TV arrives in perfect condition by the estimated delivery date, and Barbara has no idea that two different companies were involved in her shopping experience.
Your store profited $100 from the markup on the TV that was sold.
Pros & Cons of Dropshipping
This unique business model is ideal for some—particularly newcomers to ecommerce and those working with a tight budget—and suboptimal for others (such as manufacturers or well-funded entrepreneurs seeking maximal profit margins).
Highlights
Minimal startup investment: Dropshipping doesn't require a hefty investment of capital up front, unlike most business models. All you need is time, a computer, and internet access to get started—plus funding for marketing and platform fees.
Low risk: Without ownership of expensive inventory and dedicated facilities, your financial risk is low.
Flexibility: The fulfillment model of dropshipping allows you to alter your store at any time. If a concept doesn't gain traction or certain items don't sell, you are free to change up your offerings at no loss. Additionally, this advantage can be used to experiment with different business concepts before investing in a traditional retail store.
Geographic independence: Dropshipping store owners are free to operate from anywhere, without being tied down to a storage warehouse, store location, or fulfillment center. This makes the business model popular with digital nomads and frequent travelers.
Building equity:
Once profitable and established, your dropshipping store can be sold on sites such as
Exchange Marketplace
. This can yield a nice profit to invest in other ventures or pursue a lifestyle change.
Drawbacks
Reduced margins: The product margins made through dropshipping are significantly less than that of a standard ecommerce venture. This is because you're paying the supplier for order fulfillment in addition to the wholesale product price.
Competition: The biggest downside of using dropshipping marketplaces is that other retailers have access to the exact same products. Furthermore, the low barrier to entry makes competing dropshippers plentiful. It's crucial to stay competitive through aggressive marketing, low prices, and frequent promotions.
Shipping: It's possible to only work with suppliers operating in your country, but most dropshipping wholesalers are based in Asia. This makes shipping costly and delivery times long, which can deter shoppers from converting. Additionally, each product in a multi-item order could be fulfilled by a different supplier—meaning you'll have multiple shipping costs and tracking numbers on your hands.
Lack of quality control: Since your product ships directly from the supplier to the customer, there's no opportunity for you to inspect your products. Some retailers opt to order a "sample" of an item before listing it, but most rely on reviews and sales history to judge quality.
Dropshipping Costs & Profitability
The cost of starting and running a dropshipping business is modest compared to traditional retail stores or sites. Merchandise is purchased on a per-item basis after each order is transacted, so no funds are tied up in owning inventory. Furthermore, there's no cost on your end to store, manage, or fulfill your goods.
That being said, this flexibility comes at a cost to your margins. Dropshipping profit margins average 15%–20% of each item's selling price, whereas standard ecommerce margins average 30%–40%. This difference comes from the economy of buying products in bulk, as well as the cost of fulfillment incorporated into dropshipping prices.
Dropshipping costs include:
Platform fees: Ecommerce hosting platforms usually charge a small monthly fee plus a per-transaction fee. Shopify has a 14-day free trial and plans starting at $29.
Most dropshipping marketplaces have free programs that retailers can use to source products, but paid versions offer improved functionality and cost $10–$30 per month.
Advertising: There are many free ways to market your store, but paid advertising is often the most efficient way for a startup to drive traffic. Running ads on social media or through search engines can help your store gain traction, and cost about 97 cents per click on average.
Time: While it isn't a direct monetary investment, it's worth considering the value of your time before starting a business. Launching a dropshipping store requires time-intensive research and setup, and managing the business can take roughly five to 10 hours per week in the startup phase.
As with any business, your store's profitability will depend on multiple factors. The three things that most impact how much money a dropshipper makes are: product margins, store traffic, and conversion rates.
Product Margins: The value of sale(s) minus the cost of goods sold
Traffic: The number of visitors that a webpage receives
Conversion Rate: The percentage of visitors who made a purchase from your store
The average conversion rate of an ecommerce or dropshipping site is about 1.5%. This low figure means that your marketing efforts are crucial to drive enough traffic for your site to thrive.
As an established dropshipper, you can increase your profits by finding higher-margin products to sell, or by sourcing products directly from manufacturers. By shortening the supply chain, less of your margin is absorbed by third parties.
Additionally, increasing traffic by marketing your site effectively can improve profits. In tandem, conversion rates can be optimized by making your site appealing, checkout process smooth, shipping costs acceptable, and prices competitive.
Who Dropshipping Is Right For
Dropshipping products through partnered suppliers is an attractive option for many sellers, including:
Ecommerce beginners: The low risk and flexibility involved in dropshipping makes it an ideal entrance into the world of ecommerce. If you want to open an online store but are unfamiliar with the process—or want to test a concept or product category before investing in inventory—a dropshipping business can be a helpful jump-off point.
Entrepreneurs on a budget: The initial investment to start a dropshipping business is much lower than that of a traditional ecommerce or brick-and-mortar store. Ongoing expenses are reduced as well—since storage, fulfillment, and product ownership are handled by your suppliers, most of the cost of running a dropshipping business comes from marketing.
Part-time retailers: Thanks to its flexible structure, dropshipping can be done on evenings and weekends while working a separate job.
Established retail stores: Traditional retail businesses can expand their offerings through dropshipping. For example, a seller of children's books can branch out to children's puppets without needing to invest in an untested product. This can increase average order value as well as site traffic.
Niche community members: Many successful dropshipping ventures are based on a business concept that appeals to a niche customer base. Having the know-how and familiarity with an engaged community can help you to select high-performing products and market your store effectively.
Content creators: Individuals who have an established online following can increase their revenue by selling dropshipped products. This especially applies to creators already selling information-based products—such as e-books or online courses—that may have applicable merchandise.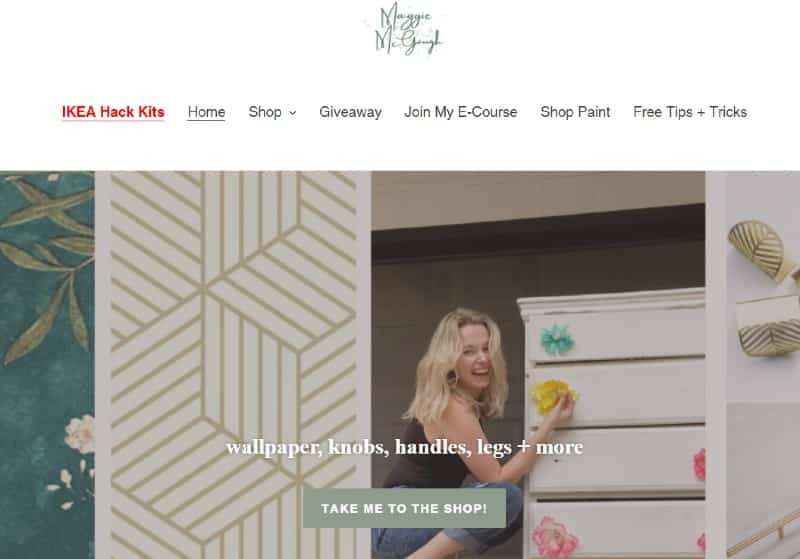 ---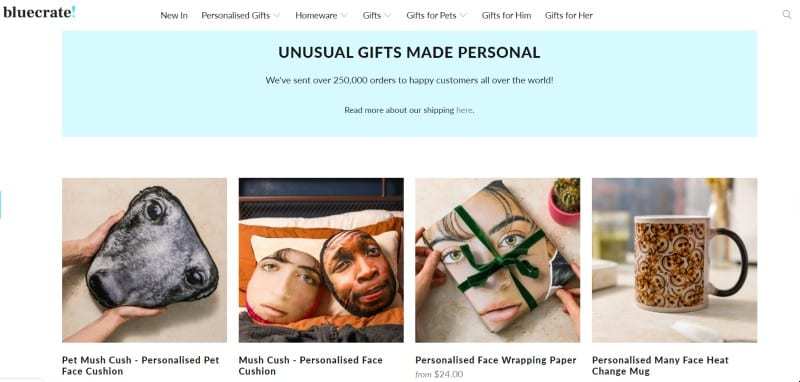 ---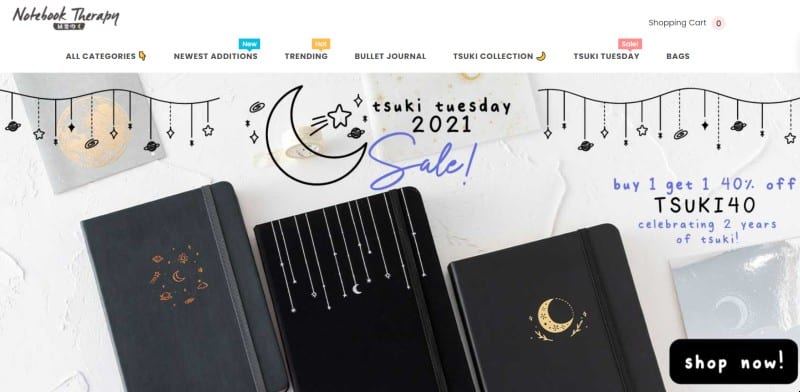 ---
Dropshipping Store Basics
Launching and managing a dropshipping store is similar to starting a standard ecommerce operation—but with a few key variations. Here are the elements of a dropshipping venture:
Online Storefront: The store's website is hosted by an ecommerce platform such as Shopify or a seller account on marketplaces like Amazon or Walmart.
Business Structure: Many dropshipping store owners opt to run their business as a sole proprietorship, which is the automatic designation when unregistered. Business licensing and sales tax requirements vary by state.
Products: Rather than buying inventory in bulk, you list products that dropshipping suppliers have in stock. Dropshipping marketplaces like DSers connect store owners with thousands of suppliers, so you can select goods to sell based on category, niche appeal, sales metric, or vendor.
Marketing: As a dropshipping store owner, you're responsible for marketing your site in order to attract shoppers and drive sales. Tactics include paid ads, affiliate sponsorship, social media engagement, email updates, and SEO.
Order Fulfillment and Shipping: Your orders are forwarded to the supplier, who packages and ships the product to the customer. You can charge the customer for shipping during the checkout process or offer free shipping through a variety of methods.
Customer Service and Returns: The store owner provides customer service for the products sold, which includes responding to customer queries and handling returns.
Dropshipping Market Outlook
Ecommerce Market Size
Ecommerce sales as a whole are expected to amount to $5.542 trillion in 2022—which represents about 20% of total retail sales. While the industry's future outlook remains strong, the ecommerce boom of 2020 is steadily slowing down.
Dropshipping Sector
Dropshipping represents a segment of ecommerce sales scaling at a much higher rate. The global dropshipping market size is forecast to reach $196.78 billion in 2022 and grow at a compounded rate of roughly 24%—ultimately reaching a forecast value of $476.1 billion. This makes a dropshipping venture a worthwhile investment of time and money.
Category Performance
Statista's ongoing analysis of Shopify dropship sales shows that clothing, home & garden supplies, and jewelry & watches were the biggest categories in 2021. A study from Grandview Research found that the largest product categories for global dropshipping sales are fashion goods, toys, and electronics.
Alternatives to Dropshipping
If dropshipping isn't the ecommerce method for you, there are other successful ways to make money selling products online, such as:
The primary alternative to dropshipping is a standard ecommerce operation. You buy your goods in bulk, store and manage them in your facility, then fulfill your orders.
This method yields significantly higher profit margins since the wholesale cost is lower. Additionally, ecommerce retailers are able to source goods from a wider assortment of suppliers—so direct competition is usually smaller.
The risk and initial financial investment can be daunting, but if you're confident in the performance of your offerings and have sufficient capital available, starting an online store can be highly profitable.
A variation of buying and selling goods online is dealing in private label products. These are items that are made by a separate manufacturer, but labeled under your store's brand name.
This process is very similar to sourcing and selling standard goods, but can yield higher margins. Privately labeled inventory can be fulfilled in-house or stored and processed by a third-party fulfillment company such as ShipBob.
Dovetailing with the option of launching a transitional ecommerce business, you can opt to outsource the process of order fulfillment and shipping to a third-party provider.
Fulfillment companies receive shipments of inventory from your suppliers, store your goods, package each order, and send it out to the customer.
Handing these tasks off to a specialized provider saves a huge amount of time that can be spent driving growth of your business. Additionally, it saves on the cost of renting (or buying) your own facility and hiring staff members. This advantage is similar to the fulfillment model of dropshipping.
There are thousands of third-party fulfillment companies to choose from, and their services differ greatly. WarehousingAndFulfillment.com can help by matching your specific needs with a fulfillment company that's best for your business—at no cost.
Bottom Line
Dropshipping is a highly accessible option for starting an ecommerce business. With an initial investment of $100–$500 for marketing and platform fees, you can launch a dropshipping store that yields 15%–20% profit margins and builds equity as it develops.
Due to the order fulfillment model in which the supplier owns and handles all inventory, dropshipping is also a low-risk means of selling online. With integrated platforms such as Shopify and DSers, you can easily source goods and automate dropshipping tasks to ensure the process goes smoothly.