What Is Dropshipping & How Does it Work in 2023?
Dropshipping is a retail business model in which an ecommerce merchant sells physical products without keeping inventory in stock.
In the dropshipping business model, the retailer acts as an online storefront where customers purchase goods. However, instead of the retailer fulfilling orders, they are fulfilled by a third-party manufacturer or wholesaler.
For entrepreneurs, dropshipping is a low-cost, low-risk way to sell online because it requires no ownership of inventory or operational facilities.
In 2023, many established online brands are using dropshipping to expand their product offerings, drive add-on sales, offer complimentary products, and make their stores a one-stop shop.
Ready to start dropshipping? Read our guide to starting a dropshipping business. The easiest way to get started is to create a Shopify store and connect a dropshipping extension like DSers that connects your store with AliExpress suppliers.
How Does Dropshipping Work?
In dropshipping, customers place orders and make payments on the retailer's site. The retailer then buys the ordered goods from the dropshipping supplier, who receives the original order information and ships the product directly to the consumer.
The customer pays the merchant, who then pays the supplier. The merchant never handles the goods. But, for the customer, the buying experience is no different from any other ecommerce purchase.
By marketing, selling, and providing customer service for the dropshipper's goods, the retailer becomes a third party receiving a profit. As the retailer, you typically set the selling prices in this arrangement, so the final margins are up to you.
There may be some instances where dropshipping suppliers require retailers to adhere to specific retail prices to maintain the partnership, particularly if you are selling on a marketplace like Amazon.
Example of Dropshipping in Action
Let's say you start dropshipping and create an online electronics store called BigScreenPros. Without buying any inventory, you list a range of TVs on your site based on what dropshipping suppliers have in stock, with each one priced at a 15%–30% markup.
Your marketing efforts attract Barbara to your store, where she buys a 50" flatscreen for $500.
BigScreenPros receives Barbara's order and payment, and you then purchase that flatscreen TV from a wholesale supplier for $400. Barbara's customer info is forwarded to the supplier, who receives the order and ships the TV to Barbara.
BigScreenPros sends Barbara an automated confirmation email, helps her track her order, and handles any customer service needs she may have. The TV arrives in perfect condition by the estimated delivery date, and Barbara has no idea that two different companies were involved in her shopping experience.
Your store profited $100 from the markup on the TV that was sold.
Pros & Cons of Dropshipping
Pros of Dropshipping

Cons of Dropshipping

Minimal startup investment: Dropshipping doesn't require a hefty investment of capital upfront, unlike most business models. All you need is time, a computer, and internet access to get started—plus funding for marketing and platform fees.
Reduced margins: The product margins made through dropshipping are significantly less than that of a standard ecommerce venture. This is because you're paying the supplier for order fulfillment in addition to the wholesale product price.
Low risk: Without ownership of expensive inventory and dedicated facilities, your financial risk is low.
Competition: The biggest downside of using dropshipping marketplaces is that other retailers have access to the exact same products. Furthermore, the low barrier to entry makes competing dropshippers plentiful. It's crucial to stay competitive through aggressive marketing, low prices, and frequent promotions.
Flexibility: The fulfillment model of dropshipping allows you to alter your store at any time. If a concept doesn't gain traction or certain items don't sell, you are free to change up your offerings at no loss. Additionally, this advantage can be used to experiment with different business concepts before investing in a traditional retail store.
Shipping: It's possible to only work with suppliers operating in your country, but most dropshipping wholesalers are based in Asia. This makes shipping costly and delivery times long, which can deter shoppers from converting. Additionally, each product in a multi-item order could be fulfilled by a different supplier—meaning you'll have multiple shipping costs and tracking numbers on your hands.
Geographic independence: Dropshipping store owners are free to operate from anywhere, without being tied down to a storage warehouse, store location, or fulfillment center. This makes the business model popular with digital nomads and frequent travelers.
Lack of quality control: Since your product ships directly from the supplier to the customer, there's no opportunity for you to inspect your products. Some retailers opt to order a "sample" of an item before listing it, but most rely on reviews and sales history to judge quality.
Building equity: Once profitable and established, your dropshipping store can be sold on marketplace sites for niche websites and dropshipping businesses, such as Flippa, Empire Flippers, or AliDropship. This can yield a nice profit to invest in other ventures or pursue a lifestyle change.
Fulfillment errors: Dropshipping store owners aren't in charge of the packaging or shipping orders, and suppliers aren't as accuracy-driven as 3PL fulfillment companies—so mistakes are more prone to happen. As the seller, any issues fall on your shoulders and reflect your brand.
Is Dropshipping Right for You?
Dropshipping products through partnered suppliers is an attractive option for many sellers, including: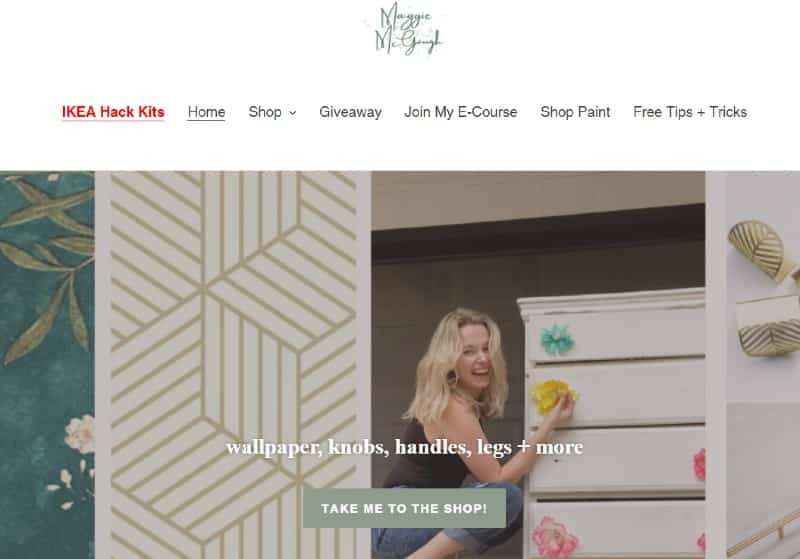 ---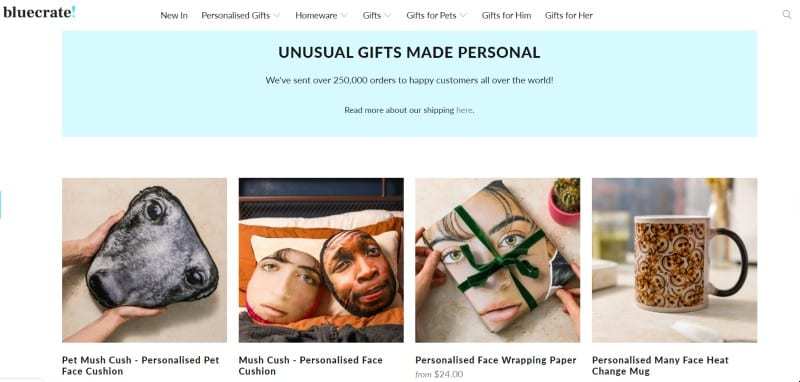 ---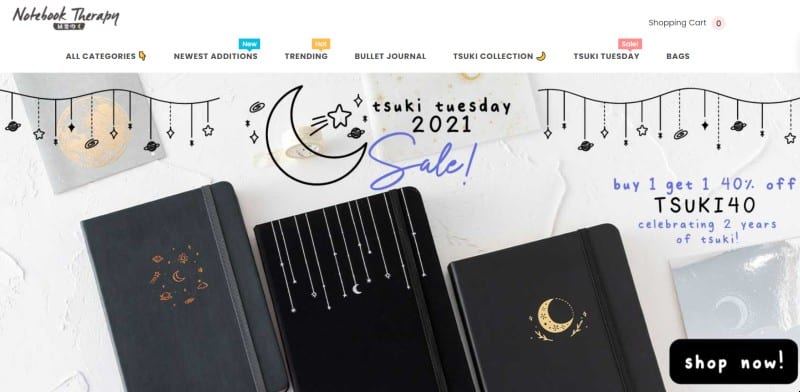 ---
Alternatives to Dropshipping
If dropshipping isn't the ecommerce method for you, there are other successful ways to make money selling products online, such as:
Buy & Sell Products
The primary alternative to dropshipping is a standard ecommerce operation. You buy your goods in bulk, store and manage them in your facility, and then fulfill your orders.
This method yields significantly higher profit margins since the wholesale cost is lower. Additionally, ecommerce retailers are able to source goods from a wider assortment of suppliers—so direct competition is usually smaller.
The risk and initial financial investment can be daunting, but if you're confident in the performance of your offerings and have sufficient capital available, starting an online store can be highly profitable.
Private-label Products
A variation of buying and selling goods online is dealing in private-label products. These are items that are made by a separate manufacturer, but labeled under your store's brand name.
This process is very similar to sourcing and selling standard goods but can yield higher margins.
Outsource Fulfillment
Dovetailing with the option of launching a transitional ecommerce business, you can opt to outsource the process of order fulfillment and shipping to a third-party provider.
Fulfillment companies receive shipments of inventory from your suppliers, store your goods, package each order, and send it out to the customer.
Handing these tasks off to a specialized provider saves a huge amount of time that can be spent driving the growth of your business. Additionally, it saves on the cost of renting (or buying) your own facility and hiring staff members.
Affiliate Marketing
If you're looking for a way to make money online without any upfront spend, affiliate marketing is another avenue to consider. Affiliate marketing is when you receive a commission for sending your business partners clicks, signups, or sales.
If you already have an online following or audience, you may be able to earn money from product recommendations. For example, Amazon has a popular affiliate program.
Is Dropshipping Profitable in 2023?
Because dropshipping has become so popular, dropshipping resellers often offer similar products. So, you'll need to work harder to differentiate your brand and assortment in addition to getting your products in front of customers.
However, with the right products, suppliers, and marketing strategy, dropshipping can be profitable, even in today's competitive and saturated environment. As mentioned earlier, many ecommerce sellers incorporate dropshipping into their traditional ecommerce operations to drive additional sales.
Dropshipping profit margins average 15%–20% of each item's selling price.
Standard ecommerce margins average 30%–40%. This difference comes from the economy of buying products in bulk, as well as the cost of fulfillment incorporated into dropshipping prices.
Though the profits on each sale are smaller for dropshipping, you also have a lot less overhead.
Costs of Dropshipping
Dropshipping costs include:
Factors that Impact Profitability
As with any business, your store's profitability will depend on multiple factors. The three things that most impact how much money a dropshipper makes are product margins, store traffic, and conversion rates.
Starting a Dropshipping Business in 2023
Although more people are shopping online than ever before, there are also more dropshippers than ever. It's a competitive market with a limited number of suppliers that are easily accessible without a lot of legwork.
And, keep in mind, dropshippers depend on their suppliers for the quality of the product and for it to be delivered on time.
Elements of a Successful Dropshipping Operation
Launching and managing a dropshipping store is similar to starting a standard ecommerce operation—but with a few key variations. Here are the elements of a dropshipping venture:
Dropshipping Frequently Asked Questions (FAQs)
You can start dropshipping by creating an online store through a platform like Shopify or a seller account on a marketplace like Amazon. Then, find dropshipping suppliers through sites like AliExpress or DSers. Lastly, finish building out your website and product listings and begin advertising and promoting your store.
---
Dropshipping can be worth it with the right strategy. Because it is relatively easy to start dropshipping, the industry is very saturated with folks looking for easy ways to make passive income.
Dropshipping works best if you have a pre-existing audience, specific niche, or pre-existing brand, as the biggest challenge with dropshipping is getting visibility to your products. This is especially true if you are selling items similar to what lots of established sellers are offering.
---
Yes. Dropshipping is a legal business model in the US and most countries worldwide. Like any business, you just need to have proper licensing and follow all local and national guidelines.
Like with any other business, you'll need to have proper licensing and to pay your taxes.
---
Consider your existing infrastructure—if you already have an online store or inventory management platform, choosing a supplier that works within your existing systems will save you a lot of time doing manual data syncs.
Otherwise, when vetting suppliers, consider:
Product quality and assortment (order samples or retail items to test)
Whether or not you require product or packaging customization
Shipping costs and transparency
Order turnaround and delivery times
The level of support they offer
Policies around product defects and returns
Customer touchpoints like shipping notifications or tracking
---
Yes, though Amazon has strict policies in place. For example, the retailer (not the dropshipper) must be clearly identified as the merchant of record on everything, including all shipment notifications, packing slips, and exterior packaging. In other words, customers should not be able to tell that the product is coming from a third party.
---
Bottom Line
Dropshipping is a highly accessible option for starting an ecommerce business. With an initial investment of $100–$500 for marketing and platform fees, you can launch a dropshipping store that yields 15%–20% profit margins and builds equity as it develops.
Due to the order fulfillment model in which the supplier owns and handles all inventory, dropshipping is also a low-risk means of selling online. With integrated platforms such as Shopify and DSers, you can easily source goods and automate dropshipping tasks to ensure the process goes smoothly.