The best restaurant payroll software helps businesses pay employees accurately and on-time, manage payroll taxes, and track tips using special tip reporting features. Annual costs can range from $468 to more than $4,000 for 20 employees. We evaluated costs, restaurant-specific features, human resource support, and customer reviews to determine the top six systems.
6 Best Restaurant Payroll Software 2019
| Restaurant Payroll Providers | Best For |
| --- | --- |
| | (Best Overall) Running payroll weekly with weekend support, help tracking tips & HR resources |
| | Restaurateurs who need a dedicated payroll specialist that understands their business & customizable restaurant-specific features |
| | Bars/restaurants using Square's POS system needing a cost-effective way to process payroll |
| | Growing restaurants that need flexible payroll plans & HR support they can transition to when needed |
| | Mom-and-pop shops that need a simple payroll software that integrates with QuickBooks Online |
| | Restaurants that want customizable payroll plans from a reliable, seasoned provider |
How We Evaluated Best Restaurant Payroll Software
To evaluate restaurant payroll systems, we reviewed costs, industry-specific payroll features important to restaurants (some payroll software have more than others), ease of use, integration (including point-of-sale, or POS), and customer reviews. We considered the competing needs of the different types of restaurants; for example, small, mom-and-pop restaurants are more concerned with costs than extensive features, while established restaurants may want more advanced human resources (HR) support.
To determine the best restaurant payroll software, we considered and prioritized the following:
Cost: Fees can be structured with a base monthly rate plus a monthly rate per employee or a flat fee per payroll run based on the number of employees. The former usually provides more value by allowing you to run extra payrolls at no additional cost.
Restaurant-specific features: Examples include tip declaration reporting, FICA tip credit reports (help claim credits at tax time), time and attendance, multiple earning codes, minimum wage alerts, tip pooling or splitting, and tip allocations (for large employers per IRS).
Ease of use: Good restaurant payroll systems are user-friendly and have an intuitive interface. Some come with online help guides and web pages for responses to frequently asked questions. Many of the top-tier software products offer HR experts on-demand.
Integration: Many restaurants use a POS system to accept payments, and for some, it's imperative to have a payroll system that seamlessly integrates so that their processes remain efficient. Other popular integrations include accounting, scheduling software, expense management, and so on.
Customer reviews: Customer reviews are important to show what other users have experienced with the software. A bad review can be a one-off case, but consistent patterns of similar good or bad reviews are usually reliable.
HR functionality: HR features can help you reduce turnover by onboarding employees effectively (self-onboarding to save time), giving you the tools to make the right hire (background checks), and staying abreast of Affordable Care Act (ACA) compliance.
Based on the criteria we reviewed above, we believe that SurePayroll is the best. It's affordable, starting at $34 a month for one employee, allows you to run unlimited payrolls, has several restaurant-specific features, like tip sign-off reporting, and some HR support.
SurePayroll: Best Overall Restaurant Payroll Software for Hiring & Offering Benefits

SurePayroll is our top restaurant payroll provider and is best for restaurants processing payroll weekly that need weekend support. Whether paying wages and tips on Fridays or Mondays, SurePayroll will provide assistance every day except Sunday, along with tip sign-off reports. There's also HR support and benefits access in every state, all at affordable rates.
SurePayroll Pricing
Pricing for SurePayroll is affordable and more transparent compared to big names like ADP Payroll. Fees are charged monthly, starting at $29.99 a month, and there's a $4.99 monthly fee per employee.
Costs are comparable to Gusto and Square Payroll as they're not charged per payroll. Because of this, SurePayroll can be at least hundreds or even thousands of dollars cheaper per year than competitors like Inova Payroll and ADP Payroll that charge per pay run. There are also no setup fees.
SurePayroll Features
SurePayroll serves different types of restaurants by offering a good balance of features—human resource support that helps you select the best applicants, easy user termination for off-season months when business is down, tip reporting for restaurants with tipped employees (bartenders and waitstaff), tax accuracy guarantee for all automated federal, state, and local tax filing, and benefits for if you're required (50+ employees) or want to offer. And on top of that, it's affordable.
With SurePayroll, you get a little bit of a lot—even customer service is above average with weekend support—vs some of the more expensive platforms like ADP Payroll that offer much more extensive features (24/7 and dedicated support) than you may want or need.
SurePayroll's Payroll Processing
You can automate your payroll with SurePayroll, meaning you can set the system to run automatically at set intervals each month using the employee pay information you entered during the initial setup. Unlike with QuickBooks Payroll, this is a standard feature and doesn't cost extra or require a plan upgrade.
If you need to process an additional payroll to pay a bonus or correct an error, you can do so at no additional cost. Like Gusto, SurePayroll allows you to run an unlimited number of pay runs each month. You can pay using direct deposit or check (if you print); both are complementary with the service and don't result in extra charges like ADP Payroll or Inova Payroll.
Another upside to running payroll with SurePayroll is the two-day minimum direct deposit processing time. Many products like Square Payroll and Gusto have a standard four-day processing period. You can also opt for next-day or same-day payroll if you're willing to pay extra.
SurePayroll's Restaurant-specific Features
Many restaurants, both large and small, have tipped employees and thus tip reporting requirements. SurePayroll offers features you should expect from any restaurant payroll system:
Minimum wage alerts: These alerts notify you that your employees' wages and tips don't meet the required minimum wage amount.
FICA tip credit report: The FICA tip credit report tracks and calculates how much of a credit you can claim at tax time.
Tip sign-off report: This is a written declaration of tips that serves as proof of the employees' total reported tips.
In addition to managing tips, SurePayroll allows you to pay employees using multiple pay rates. If you have hosts or hostesses who also work part-time as part of your waitstaff, you can pay them different pay rates easily as long as you indicate during the software setup.
SurePayroll's Tax Compliance
Tax compliance with SurePayroll is backed by a taxes paid and filed guarantee. Similar to QuickBooks Payroll and Square Payroll, if the provider makes an error or doesn't submit your taxes on time, you won't be responsible for any fines. They pay all federal, state, and local taxes—unlike Square Payroll that only pays in certain local jurisdictions—and will handle any tax issues directly with the agency.
SurePayroll's Benefits & HR Support
Benefits and HR support aren't just available with big names like ADP Payroll and Paychex; SurePayroll simplifies your new hire reporting by handling it for you. It also makes it easy for you to offer benefits, regardless of what state you're in—unlike Gusto that only offers benefits in 24 states. Employees receive access to 401(k) and various insurance plans like health, dental, and vision. You can also purchase workers' compensation insurance to ensure compliance with state laws.
SurePayroll also has pre-employment screening features you can add on as needed to help you make the best hire. You can run background checks for $22 to $65 each, order drug screening with results in 48 hours for $50 to $60 each and administer behavioral assessments for $165 each and skills tests for $21.95 each completely online. You won't find this with comparable services such as Gusto and Square Payroll, and it's convenient that you only pay when you need to use.
SurePayroll's Integration
Another great feature that SurePayroll has is popular software integrations. You can transfer payroll data in seconds to accounting software programs like QuickBooks Online, Xero, LessAccounting, Sage50, and AccountEdge. It also offers full integration with time and attendance system, StratusTime, if your restaurant's POS system doesn't track hours worked. Your employees can enter time by clocking in and out online using their computer or phone.
What SurePayroll Is Missing
There are many outside integrations available but none that will work seamlessly with a POS system; if you're tracking time using your POS system, you may have to enter manually or switch time and attendance systems.
You're also limited to paying with checks or direct deposits as paycards are not supported. You also won't have 24/7 support or a dedicated specialist as you would with Inova Payroll, but you can search for answers to frequently asked questions in the online Help Center.
What Users Think About SurePayroll
There are mixed user reviews for SurePayroll when it comes to customer service quality. We found some users that stated it was lacking and others who described it as top-notch and efficient. Many users commented that the software is easy to use, and pricing is competitive, but some complained that setting up multiple pay rates and structures is more difficult than they would have liked.
Where to Find SurePayroll
SurePayroll is a cloud-based payroll software you can access from your computer or mobile device. Just by visiting the website and entering basic information about your company, such as name and business type, you can request that a free personalized quote be emailed to you. Sign up today for a free 30-day trial.
Inova Payroll: Best Payroll Software for Dedicated Specialist
Inova Payroll is one of the best restaurant payroll software for establishments needing a dedicated payroll specialist. It's not the cheapest but is priced competitively with other services that offer personalized HR support. The specialist is a payroll and HR expert who will answer compliance questions and even enter employees work hours if you request.
Inova Payroll Pricing
Inova Payroll is much more expensive than SurePayroll or QuickBooks Payroll, coming in at around $4,000 per year for 20 employees, but is still less than ADP Payroll. We had to call for a quote because prices aren't published online. The good news is there's a two-year price guarantee so that you won't experience any increases for 24 months.
Plans are customizable, depending on the features you need to add. Fees are charged per pay cycle, and if you need to run an off-cycle payroll for one or a few employees, you can do so by paying an additional fee per paycheck. There's a $24 base fee charged each pay cycle and a $1.60 charged per check or direct deposit processed. There's also an additional $9 weekly base fee to pay using direct deposit.
For basic payroll processing, payments, tax filing, and year-end support, costs are approximately $3.25 per employee or $65 a week for 20 employees. We included the additional charge to process year-end tax documents—$29 base fee plus $5.95 per W2 or 1099. Although the website is not as transparent as Gusto, the quotes provide good information on all features (including those you don't want), so you can make a decision.
Inova Payroll Features
Inova Payroll offers a special restaurant solution with all of the restaurant-specific features you should look for. POS integration is a huge benefit and coupled with others like tip management, payroll processing, and emergency HR support, creates an ideal payroll software product for three to 5-star restaurants that need personalized service.
Inova Payroll's Payroll Processing
With Inova Payroll, you can pay both employees and contractors with three different pay methods—paper checks, direct deposits, or paycards—free for employees and employers. Unlike SurePayroll, if you pay any employees using a check, Inova Payroll will print and send to you to distribute. When the time comes to run payroll, you can choose to enter employee time yourself (if not using a time and attendance system) or pay extra for your representative to enter and process.
If you have employees who work multiple jobs, you can set up multiple pay rates to help ensure their paychecks are accurate. There's also standard reporting available to help you track labor costs, tax liabilities, and so on.
Inova Payroll's Restaurant-specific Features
Inova Payroll offers many of the same restaurant-specific features that other providers like SurePayroll offer. Tip reporting is a given, and you'll receive all of the information you need to complete Form 8027 for the IRS. This is useful because it'll help you determine if your employees reported enough tips, and if not, how much additional money you need to pay in allocated tips. Although not automatic, Inova Payroll allows you to customize the system to pay allocated tips.
The website doesn't mention it, but the representative we talked to verified that Inova Payroll can set up minimum wage alerts and provide you with the information you need to file for your annual FICA tip credit if you request.
Inova Payroll's Tax Compliance
Inova Payroll will file and pay all of your taxes—federal, state, and local—electronically. A team of experts will work on your behalf to monitor updates and resolve any IRS notices you may receive. They will also prepare and submit your quarterly (Form 941) and annual returns so that you're not penalized during the year.
Inova Payroll's Integration
Inova Payroll recently added an application programming interface (API) integration that streamlines data flow between payroll and their time and attendance system. If you're using a popular POS system, you may be able to take advantage of the seamless integration with Inova Payroll's software. If your employees clock in and out using this system, this will save you from having to spend extra money on the time clock. For example, we were quoted an extra $1,560 for 20 employees.
We weren't able to get many specifics on the software that Inova integrates with—QuickBooks is a definite—but the representative did mention that they offer a general ledger (GL) service you can use to upload files into your accounting software. You should be able to integrate your data with the top time, accounting, and benefits software solutions as long as they can generate a comma-separated values (CSV) file.
Inova Payroll's Add-ons
Since Inova Payroll offers customizable plans, most features are a la carte. Aside from payroll processing, direct deposit at $9 per month, garnishment processing at $1.60 per check, employee self-service at $30 per year, check printing at $1.60 per check, benefits, and HR compliance can be added or removed, depending on whether you're willing to pay extra. We tried to obtain pricing for benefits, but the representative we spoke with didn't handle that side of payroll and HR.
What Inova Payroll Is Missing
Inova Payroll is missing an affordable option that can rival with SurePayroll or QuickBooks Payroll on pricing. It charges by payroll run instead of by month and charges extra for features like garnishments and benefits access that other providers (Gusto) offer for free. Also, there is no weekend support unless you take advantage of their emergency hotline, which is open 24/7.
What Users Think About Inova Payroll
As of our publishing date, there aren't many online reviews about Inova Payroll, but the ones we did see were fairly positive. Users mentioned the one-on-one customer support and the helpful tax compliance features. There was, however, some dismay regarding the user-friendliness of the software. One user mentioned it was difficult to navigate.
Where to Find Inova Payroll
You can visit Inova Payroll's website to sign up for a quote. A representative will give you a call and answer any questions you may have before emailing you pricing information. Set up a free demo today.
Square Payroll: Best Payroll Software for POS Integration


Square Payroll is affordable payroll software, starting at $34 a month for one employee, that's best for small restaurants using the Square POS system. Employees clock in and out using the POS system, and integration is free. Payroll and taxes can be automated, and you can enter tip pooling and splitting arrangements.
Square Payroll Pricing
Square Payroll is the cheapest restaurant payroll software on our list, charging a $29 monthly fee plus $5 per employee each month. If you're operating a bar service instead of a full-blown restaurant and work solely with contractors, you won't have to pay the base fee, only the flat $5 per month for each worker. There are no add-on features, like with Inova Payroll; pricing on the website is transparent and all features offered are included with the service.
Square Payroll Features
Square Payroll offers its own POS system that integrates with the payroll system and allows easy time tracking. You can run unlimited payroll runs, in case you want to pay out credit card tips before the next pay date or just pay a bonus, offer benefits—regardless of what state you're in—and take advantage of the tax-accuracy guarantee, which is that there are no penalties or fines if Square Payroll makes a mistake.
Square Payroll's Payroll Processing
With Square Payroll, you can pay both employees and contractors with paper checks and direct deposits free of charge, unlike with Inova Payroll that charges extra. Standard direct deposit processing time is four days, regardless of whether it's an emergency or not. You can set up automated payroll, and the software will import employee work hours, calculate salary, and process payroll (send direct deposit) each pay period.
Square Payroll's Restaurant-specific Features
Square Payroll's restaurant-specific features primarily focus on tip management and reporting. Credit card tips are imported from the POS system into payroll, and you have the option of selecting "Pool and Split Tips." This selection, much more flexible than SurePayroll's manual entry, will divide tips among employees based on the number of hours worked in a pay period. You will need to use Square Timecards in addition to the Square POS system to be able to use.
You can also choose to pay tips directly. To use, you'll need to download Square Payroll's Employee Management app to track sales by employee. Square Payroll allows you to declare taxes on all tips reported, both cash and credit card, to help ensure accurate tax reporting. When you declare tips, the system will automatically calculate and withhold taxes from the employee's pay, a useful feature to ensure you're remitting the correct amount each quarter.
Square Payroll's Tax Compliance
Square Payroll will calculate and withhold all federal and state payroll taxes from employee paychecks. Unlike Gusto, it can only handle some local taxes—in certain jurisdictions. You'll be able to access all quarterly and annual tax forms filed on your behalf using the Square Payroll software, and year-end forms W-2 and 1099 are handled at no additional charge.
Square Payroll's Benefits & HR Support
Square Payroll offers a wide range of benefits from 401(k) and insurance like medical or dental to pretax benefit options like Anthem, BlueCross, Kaiser Permanente, and Aetna (contrary to QuickBooks Payroll). It also sends in your new hire reporting to the state any time someone new comes on board. This is especially handy for restaurants that have high turnover.
Square Payroll's Integration
Square Payroll's POS system is one of the major reasons—in addition to affordability—that it made the cut for best payroll software. Food and beverage service businesses need a legitimate way to enter orders and accept payment. Using Square Payroll and its POS system means you won't have to think about outside POS integrations or pay for an additional time and attendance system because timecard integration is free.
In addition, other seamless integrations include outside timecard partners like Homebase, other Square products like inventory, appointments, and marketing, and QuickBooks Online for accounting.
What Square Payroll Is Missing
Square Payroll is missing flexible price plans like Gusto and ADP Payroll. It also doesn't have weekend support and is only available Monday through Friday. It's difficult to speak to someone if you're not yet a customer. We were able to speak with the customer service team for all other providers, but Square Payroll requires you enter a customer code.
What Users Think About Square Payroll
There are generally positive Square Payroll user reviews. Several users commented that customer service is good, and issues that arise are usually resolved. There were some complaints about integration with QuickBooks Online not being as seamless as it's marketed.
Where to Find Square Payroll
Square Payroll is an online, mobile payroll platform you can use to manage your restaurant payroll from anywhere. You can pay employees as many times as you need and should expect your federal and state taxes to be completely taken care of. You can also split your employees' tips with the back-of-the-house staff. Sign up for a free trial today.
Gusto: Best Payroll Software for Flexible Payroll Plans


Gusto is affordable payroll software, starting at $45 a month for one employee; it's best for growing restaurants needing flexible payroll plans with varying levels of HR support that. You can change your plan at any time, run unlimited payrolls, send customized electronic offer letters, automate payroll and tax filing, and offer employee benefits.
Gusto Pricing & Features
Gusto isn't as affordable as SurePayroll or Square Payroll, but it's close enough to be competitive. Its tiered pricing is structured with a base monthly fee and monthly fee per employee. Payroll processing and tax filing (federal, state, & local) come with each plan at no additional cost; the premium plans offer more HR features.
Gusto Pricing Plans & Features
| | Core | Complete | Concierge |
| --- | --- | --- | --- |
| Cost | $39 + $6/employee | $39 + $12/employee | $149 + $12/employee |
| Payroll Processing & Tax Filing/Payments | ✔ | ✔ | ✔ |
| Employee Self-service | ✔ | ✔ | ✔ |
| Employee Benefits | ✔ | ✔ | ✔ |
| Workers' Compensation | ✔ | ✔ | ✔ |
| Year-end Reporting | ✔ | ✔ | ✔ |
| Time Tracking | | ✔ | ✔ |
| PTO Policies & Requests | | ✔ | ✔ |
| Employee Directory & Surveys | | ✔ | ✔ |
| HR Expertise | | | ✔ |
| Online HR Resource Center | | | ✔ |
Gusto's Payroll Processing
Similar to Square Payroll, Gusto allows you to run unlimited pay runs each month. You can pay using direct deposit or check based on multiple pay rates and schedules. Standard processing time for direct deposits is four days, similar to Square Payroll. However, you can be placed on two-day processing if Gusto approves (could depend on the length of time you've worked with Gusto, credit history, past payroll funding issues). Quicker processing, like same-day with QuickBooks Payroll, isn't supported.
Gusto's Restaurant-specific Features
Gusto offers tip reporting in case you need to pay taxes for tipped employees. Similar to how you handle with Square Payroll, you can report cash and paycheck tips through the system when you're ready to process payroll. Gusto will withhold taxes from both and only pay out the noncash tips. And at the end of the year, you can run a report to see the FICA tip credits you can file with your tax return to save money.
Gusto's Tax Compliance & Other Deductions
With Gusto, your federal, state, and local payroll taxes are all calculated, filed, and paid. This is especially important if you live in a state like New York that will sometimes have municipal taxes that other payroll software like QuickBooks Payroll doesn't support. Although Gusto doesn't specifically market a tax accuracy "guarantee," their terms mention that they'll cover penalties that are a result of their mistakes. Year-end tax forms—1099s and W-2—are complementary with each plan.
Also, If an employee has an IRS levy or child support garnishment, Gusto will withhold and send funds for all states, except South Carolina, at no additional charge. This is a plus compared to other restaurant payroll systems like Inova Payroll that charges an extra fee per payment processed.
Gusto's HR Support & Benefits
Gusto's affordable HR support separates it from the pack. Once you enter basic information about your employees, like name, compensation, and most importantly, email address, Gusto will send an email prompting them to set up their online accounts. All new hire forms, including Forms I-9 and W-4, are collected and signed electronically. This is included in each plan at no additional cost as opposed to Inova that charges extra for it.
You can also use one of Gusto's templates to send a customized offer letter and set up paid-time-off (PTO) policies to help track vacation and sick balances. If you're willing to pay a premium rate, although still cheaper than ADP Payroll and Inova Payroll, you can have access to a dedicated HR team and the Online Resource Center, which includes custom handbooks, policies, compliance updates, and training.
Gusto also offers employee benefits from insurance plans—medical, dental, and vision—to 401(k), 529 college savings plans, and so on. The kicker is that you have to be in one of the 24 states it services to take advantage.
Gusto's Integration
Gusto integrates with numerous popular software products, including QuickBooks, FreshBooks, and Xero for accounting. It also seamlessly integrates with Receipt Bank for expense reimbursements and WhenIWork, HomeBase, and Ximble for scheduling and time tracking.
Gusto has its own time and attendance solution, Simple Time Tracking, that hourly employees can use to enter hours worked into their account. Once their manager approves, the time syncs automatically to payroll and translates time worked into dollars to be paid. This is an add-on service and isn't automatically included with Gusto's tiered plans.
What Gusto Is Missing
Gusto doesn't offer benefits in all 50 states like SurePayroll and other providers. Use the map below to determine if Gusto offers health benefits in your state:
It also doesn't provide as much customization or flexibility as more expensive plans like ADP Payroll and Inova. You have three pricing plans to choose from, no more or less. Lastly, there's no weekend support for restaurants with pay dates on the weekend. You have to contact the support team Monday through Friday, from 6 a.m. to 5 p.m. Pacific time.
What Users Think About Gusto
There are primarily positive Gusto user reviews on the web. Many users have complimented Gusto on good customer service, affordability, and an intuitive, easy-to-use interface. Some users mentioned that the software is not ideal for larger companies, because there's not enough flexibility.
Where to Find Gusto
Gusto is an online payroll solution you can use to hire, onboard, and pay your restaurant employees at an affordable rate. You can report and pay taxes on cash and credit card tips as often as needed. Sign up for a free trial today.
QuickBooks Payroll: Best for Mom-and-Pop Businesses Using QuickBooks Online

QuickBooks Payroll is affordable payroll software, starting at $39 a month for one employee, with unlimited payroll runs; it's best for mom-and-pop restaurants that have a handful of employees and are already using QuickBooks Online to manage bookkeeping. Payroll and accounting information sync within the system to help prevent any errors in transferring.
QuickBooks Payroll Pricing & Features
QuickBooks Payroll costs more than Square Payroll but less than Gusto if you choose the Self-Service plan. It seamlessly integrates with QuickBooks Online and offers savings if you purchase the two in a bundle. As with most restaurant payroll software, QuickBooks Payroll will calculate your payroll taxes; however, you can save money by filing yourself. In addition, direct deposits can be processed within 24 hours vs the standard two- or four-day, even if you opt for the cheaper plan.
QuickBooks Payroll Pricing & Features
| | QuickBooks Self-Service Payroll | QuickBooks Full Service Payroll |
| --- | --- | --- |
| Monthly Pricing | $35 + $4/employee | $80 + $4/employee |
| Unlimited Payroll Runs | ✔ | ✔ |
| 24- Hour Direct Deposit | ✔ | ✔ |
| File Year-End Forms | ✔ | ✔ |
| Same-day Direct Deposit | | ✔ |
| Payroll Taxes Filed For You | | ✔ |
| Free W-2s Filed & Send | | ✔ |
| Help With Payroll Setup | | ✔ |
| No Tax-penalty Guarantee | | ✔ |
Here are the payroll packages that include a monthly subscription to QuickBooks Online software:
QuickBooks Payroll Bundled With QuickBooks Online Pricing
| Plans w/ QuickBooks Online Software | Price per Month |
| --- | --- |
| QuickBooks Online Simple Start w/ Payroll | $55 + $4/employee |
| QuickBooks Online Essentials w/ Payroll | $70+ $4/employee |
| QuickBooks Online Plus w/ Payroll | $95 + $4/employee |
QuickBooks Payroll Processing
QuickBooks Payroll processes payroll much quicker than other restaurant payroll providers. Usually, two days is a plus—Gusto requires prior approval—but with QuickBooks Payroll, you can pay employees within 24 hours with either pricing plan you choose.
If you opt for the full-service plan, employees can receive pay the same day you process. This is useful if you'd like to offer your own controlled version of the new flexible pay trend (paying employees on-demand) or to pay out tips early. Remember, you can run unlimited pay runs, so this system gives you much more autonomy when processing payroll. You can also pay employees at multiple pay rates, depending on the jobs they perform.
QuickBooks Payroll's Restaurant-specific Features
QuickBooks Payroll allows you to enter cash tips or credit card tips paid in cash so that it can withhold taxes when you run payroll. You can also enter paycheck tips (similar to Gusto), to pay credit card tips on employee paychecks. If employees earn less than $20 month-to-date in tips, the system doesn't withhold federal taxes on that paycheck; state laws vary in treatment of tips less than $20, so the software withholds state taxes according to your state laws.
Tax Compliance & Other Deductions for QuickBooks Payroll
Similar to Gusto, QuickBooks Payroll will calculate your federal, state, and local payroll taxes for every paycheck; however, it'll only file and pay them if you purchase the Full-Service plan. The Tax-penalty Free Guarantee isn't available for the Self-Service plan, but you will receive helpful payment reminders. You can also pay federal and state taxes—but not local taxes—within the QuickBooks Payroll system, so you don't have to spend time figuring out where to send payments.
If you offer insurance and other benefits, you can set up pay deductions so that the system withholds. Garnishments and child support are also easy to set up and calculate. You will have to send payment yourself, but QuickBooks Payroll will help you collect the funds and keep them organized.
QuickBooks Payroll's Add-ons
QuickBooks Payroll offers add-on services, although not as many as Inova Payroll or ADP. You can streamline your payroll process using TSheets employee time tracking to track and manage your employees' time worked and PTO balances. You can also sign up for the workers' comp payment, 1099 e-filing, and labor law poster services.
QuickBooks Payroll's Add-on Features & Processing
| | Cost |
| --- | --- |
| TSheets Time Tracking | $20 monthly base fee + $5/employee per month (2-99 users) |
| Workers' Compensation Payment Service | $5 monthly base fee |
| Labor Law Poster Service | $70.39 for 1-year subscription |
| 1099 e-Filing Service | $14.99 per month (up to 3 contractors) + additional $3.99 each |
What QuickBooks Payroll Is Missing
Similar to our other recommended restaurant payroll software (except Inova Payroll), QuickBooks Payroll doesn't support allocated tips as a pay type; it will, however, work with you to ensure they are reported correctly on the employees' W-2 forms. Also, it doesn't offer benefits like SurePayroll and Inova Payroll, and there's no weekend support.
What Users Think About QuickBooks Payroll
QuickBooks Payroll has many good reviews online, but you have to sift through them to find those applicable to your circumstances. Reviews for QuickBooks Desktop Payroll, QuickBooks Online Payroll (within QuickBooks Online), and QuickBooks Online With Payroll for Accountants are mixed together on some third-party sites. Many users complimented the easy integration with QuickBooks Online and that it's cloud-based. Some mentioned it's not the best if you have HR needs.
Where to Find QuickBooks Payroll
QuickBooks Payroll is an affordable online payroll solution that integrates seamlessly with QuickBooks Online. You can pay employees using direct deposit within 24 hours of processing. Sign up for a free 30-day trial today.
ADP Payroll: Best Restaurant Payroll Software for Customization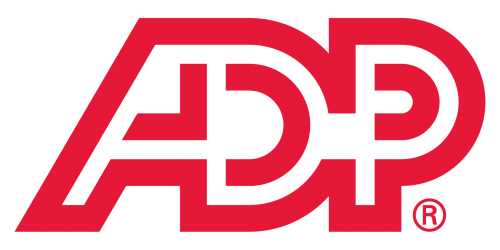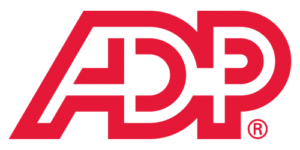 ADP Payroll is a reliable, albeit more expensive, name-brand payroll service best for companies needing customizable features. You can do the basics like automate payroll processing and tax filing but also post jobs to Zip Recruiter, create custom reporting, pay using a payroll card, and integrate ADP's time and attendance system if you pay extra.
ADP Payroll Pricing
ADP Payroll is the most expensive restaurant payroll software on our list. Pricing isn't transparent, and you have to request a quote before getting an estimate. There was no setup cost, although there was space for one on our quote and may have been waived. We were quoted $101.66—approximately $5.08 per employee—per week for a restaurant with 20 employees. Unlike Gusto and SurePayroll, ADP Payroll charges per pay period, so off-cycle payments aren't complimentary.
ADP Payroll's year-end reporting—W-2s and 1099s—costs an extra $49.95 annual base fee plus $5.95 per form to prepare and a flat $10.50 to deliver versus Gusto's electronic forms that are offered at no additional charge.
There are three pricing plans, but the representative was only transparent about the one he recommended for "us"—ADP Complete Payroll and HR Plus. There are tons of add-on features that aren't included in our quote for which we have no pricing. We did, however, receive information packets on some of them (time and attendance, Workers' Compensation Program, ADP Retirement Plans), and we advise that you prepare and know what your business needs are before requesting a quote.
ADP Payroll Features
With ADP Payroll, you can automate payroll, offer benefits, receive assistance with hiring and onboarding, and have access to a team of certified HR representatives. The HR features are extensive and are good to have in case you grow to need them. If you ever want to transition to a professional employer organization (PEO), you won't have to leave ADP; it offers an in-house PEO solution, ADP TotalSource.
ADP Payroll's Payroll Processing
If you're on the go, you can run payroll from your mobile device, similar to SurePayroll and QuickBooks. Direct deposit only requires a 24-hour lead time to process, as long as it's by 5 p.m.; but if you want same-day pay, like with QuickBooks, it'll cost you. You can also opt to pay with prepaid debit cards or check stuffing and signing, meaning ADP Payroll will print and deliver checks to your office.
You can set payroll to run automatically using ADP's "Run and Done" system. Similar to Gusto's automated payroll, you enter the initial information (standard hours or pay and pay schedule), and the system will process at the same time each period. If you need to process an additional payroll for bonus or to correct an error, you'll have to pay.
ADP Payroll's Restaurant-specific Features
Per the representative, you'll have to purchase the time and attendance add-on for basic tip reporting features. Employees can report their cash and paycheck tips so the right amount of taxes can be withheld and paid. The time and attendance system primarily allow you to track employee hours worked, PTO accruals, work schedules, and overtime.
There are three different time and attendance options to choose from:
ADP Time & Attendance: Allows clock in and out on web timesheet & review and approval using mobile app
ADP Time & Attendance With Timeclock: Allows clock in and out on web timesheet and timeclock; Includes badge or PIN time entry; Review & approval using mobile app
ADP Time & Attendance With Biometric, Touchscreen Timeclock: Clock in and out using touch screen time clock, biometric finger scan to prevent "buddy punching; Review & approval using mobile app
ADP also has a solution called Instant TIPS; if you're using a POS system, it will extract sales data and instantly pay tips electronically by adding the funds to the employees' prepaid debit card. This may require a change to your current tipping procedure but could be worth researching if you're willing to add it to your plan. Data is automatically exported to payroll, and employees can access all tip information using a free mobile app.
Tax Compliance With ADP Payroll
ADP Payroll calculates, deposits, files, and reconciles your payroll taxes—federal, state, and local. If any of the tax agencies have questions, ADP Payroll will respond on your behalf. 1099s and W-2 Forms are also prepared and distributed for you.
ADP Payroll's Benefits & HR Support
Customizable HR Support is a big component of ADP Payroll. Like SurePayroll, it provides background checks; however, instead of charging per screening, ADP Payroll includes 25 complimentary background checks in the HR restaurant bundle. You can also take advantage of free hiring through Zip Recruiter throughout the year, which would come in handy if you experience significant unexpected turnover.
Employee onboarding is paperless and streamlined, similar to Gusto, and you can have access to a team of Society of Human Resource Management (SHRM) certified representatives throughout the week. There's also an additional service number you can call to speak with an expert on the weekend.
ADP Payroll's Integration
Since ADP Payroll has been around for a while, it has some software integrations, more so than QuickBooks Payroll. For instance, it integrates with QuickBooks Online, Xero, and Peachtree for accounting and Ximble and Humanity for scheduling. If your software doesn't seamlessly integrate, you can download a CSV file and upload to ADP Payroll's software system.
What ADP Payroll Is Missing
ADP Payroll doesn't have a pricing plan that competes with payroll software like Gusto and Square Payroll, which can charge less than $50 a month. There is no unlimited payroll processing as pricing is per pay run.
Also, to qualify for immediate direct deposits, your company must have a passing credit score on Dunn & Bradstreet (D&B), meaning you shouldn't have vendors reporting late payments. If your score doesn't pass, you'll have to wait 30 days before utilizing, and employees will need to be paid another way.
Pricing isn't transparent as with the cheaper options, and it's difficult to find estimates of services you want to learn more about without having it worked into a quote. The sales team is sparse, and it can be challenging to get all of the information you need in one phone call.
For example, the representative you work with regarding payroll processing and tax filing may not specialize in benefits or time and attendance. We even found add-on products we didn't know about, but fit our needs, doing our own research that the representative never mentioned.
What Users Think About ADP Payroll
There are mixed user reviews for ADP Payroll. Some users like that the software allows them to manage HR and payroll in one platform; they also like being able to process payroll from anywhere. Others mentioned the service is expensive, and the pricing structure is weird.
Where to Find ADP Payroll
You can find ADP Payroll online and through your mobile app store. To get a quote, you'll have to sign up on the website or give them a call. Although time-sensitive, they usually offer discounts, including a few months for free, usually months four through seven. Call to set up a free demo today.
Bottom Line
The best restaurant payroll software offers payroll and tax processing, HR support, time tracking, and tip reporting features that help restaurateurs maintain compliance. Price margins tend to be low, so affordability is important. You can pay from $468 to more than $4,000 annually for 20 employees, depending on the features you prioritize.
For this reason, we chose SurePayroll as the best restaurant payroll software; it provides the greatest balance among features. It's convenient, affordable, and has a variety of tools that address the needs of restaurants. Sign up for a free 30-day trial today.