UCaaS vs CPaaS: Main Differences & When to Use Them
Unified communication as a service (UCaaS) provides a centralized platform that bundles cloud phone, video conferencing, and team messaging. Communications platform as a service (CPaaS)'s cloud-based collaboration tools are designed to be added to existing business applications. CPaaS is typically the cheaper option but is more difficult to deploy. Determining whether UCaaS vs CPaaS is better for your business then depends on your needs and budget.
Based on our comparison, the best use cases for UCaaS vs CPaaS are the following:
UCaaS: Best for most small businesses that need an all-in-one ready-made platform for communications
CPaaS: Ideal for businesses with in-house dev teams wanting to create truly customize communication infrastructure
UCaaS vs CPaaS at a Glance
UCaaS

CPaaS

Cost per Month

$20 to $45 per user, per month*

$15 to $25 per user, per month**

Delivery Model

Plug and play

Custom development

Implementation

Cloud-based

Cloud-based and programmable

Key Features

Voice and video calling/conferencing
Toll-free numbers
Call recording
Omnichannel support

Outbound voice calls
Inbound call routing
Social media messaging
Artificial intelligence (AI) capabilities like conversational bots

Integrations

Customer relationship management (CRM)
Calendars
Team collaboration platforms

CRM
Workforce optimization (WFO)
Workforce management (WFM)

Flexibility

✓

✓

Scalability

✓

✓

Security

End-to-end encryption
Single sign-on (SSO)
Multifactor authentication (MFA)
Passcode-protected video meetings

One-time passwords (OTP)
Two-factor authentication (2FA)
Secure mobile payment
Instant fraud alerts
*Prices vary based on the provider, features, and number of licenses.
**The cost of CPaaS platforms depends on the application programming interface (API) you pick.
When To Use UCaaS
Businesses use UCaaS to access a wide variety of communication tools—text, voice, and video—all in one interface. UCaaS solutions often come in the form of business phone services that integrate communication channels, such as email, live chat, virtual fax, video calling, and short message service (SMS).
If your company is looking for an alternative to on-premises unified communications (UC) tools, a full UCaaS implementation is a better choice. It offers a voice-over-internet-protocol (VoIP) system with cloud capabilities, such as telephony, voicemail instant messaging, and video conferencing. Even better, UCaaS providers include third-party business solutions, such as CRM systems—making them ideal for customer-facing environments.
Whether you're managing an on-site, hybrid, or remote workforce, UCaaS makes it easier for all your teams to collaborate no matter where they are. For example, UCaaS solutions offer collaborative workspaces, including file sharing and project management from any location via laptops and mobile devices.
UCaaS is a great fit for businesses looking for a scalable communications platform to support their growth. Since most UCaaS platforms are billed per user, a company only has to pay for its employees while maintaining the flexibility to add more users as needed. More importantly, UCaaS offers a reliable solution that expands your communication capabilities without incurring additional costs.
Do you want to learn more about UCaaS? Read our article about what UCaaS is and how it helps businesses better communicate and collaborate with their teams.
Advantages & Disadvantages of UCaaS Service
A UCaaS system offers numerous benefits to businesses by providing all employees with the same set of communication tools in one platform wherever they are. However, it also comes with certain features that may affect the quality of its administration.
Here's a list of the pros and cons to determine whether it's a right fit for your business communication needs.
Pros of Choosing UCaaS
Increased Productivity
A popular benefit of UCaaS is the ability to access all communication channels in one platform. Instead of using multiple applications, UCaaS encompasses all business communication needs by creating a central hub for conferencing and team collaboration. This allows employees to get more done and stay on top of office activities.
---
Greater Employee Mobility
UCaaS connects remote and hybrid teams in many ways, whether through instant messaging or virtual meetings. Everything can be accessed on any device with the ability to switch between devices with one click. Team collaboration tools, such as file sharing and screen sharing, empower employees to stay productive and connected amid geographical borders.
---
Keeps Costs Under Control
Adopting a UCaaS service eliminates the need for on-premise installations and hardware maintenance. UCaaS providers offer more predictable billing cycles, including the number of users, features, and the cost of calling. However, businesses should choose their provider carefully—considering their exact needs to maximize the service and avoid any extra cost.
---
Enables Real-time Interaction
UCaaS makes it easy to respond immediately to urgent matters by replacing long email threads with instant messaging. This makes online meetings feel more like in-person communication.
---
Access to a Host of Communication Tools
UCaaS offers a broader feature set than other standard communication tools. These include third-party integrations, built-in security, enhanced scalability, and softphone features. For example, if a video meeting is ongoing, the user can also share their screen or files, enhancing the overall experience of the video call.
---
Cons of Choosing UCaaS
Potential Interoperability Issues
Migrating your on-premise UC system to the cloud potentially leads to bigger cost concerns if your UCaaS software doesn't work well with your existing hardware. Outdated computer systems don't integrate well with new UC technologies.
---
Steep Learning Curve
The cost of training is something to consider before switching to UCaaS. Team leaders and employees familiar with legacy phone systems require intensive training to fully adapt to the UCaaS ecosystem.
---
Requires Stable Internet Connection
Since UCaaS exists on the cloud, it requires an internet connection to access its services. A slow internet connection reduces the quality of the UCaaS experience.
---
When To Use CPaaS
The main purpose of CPaaS software is to deliver a more flexible, seamless, and customizable communications system than UCaaS. If you want to select the best tools for your business and integrate them seamlessly into existing applications, CPaaS is a better fit. It enables businesses to create an omnichannel strategy for their communications, leading to efficient operations and seamless customer experience (CX).
CPaaS platforms include bundle APIs, code snippets, and programming tools, enabling developers to improve and integrate real-time communications on an existing platform without needing a separate app. For example, CPaaS makes it easy for developers to create a pop-up box to help web leads ask questions as they navigate a website.
CPaaS is a great fit for businesses looking to grow their customer bases because it's primarily focused on enhancing their customer communication channels. It acts as a platform that combines the reliability and back end of communication systems with your own customer service software through the use of APIs. This enables you to embed voice, chat, video capabilities, and even conversational AI in your customer-facing applications.
Advantages & Disadvantages of CPaaS Service
Both UCaaS and CPaaS have similar benefits when it comes to scalability, flexibility, CX, and cost control. However, CPaaS also has unique advantages for businesses that want to customize their communications infrastructure. It's also worth noting that there are also challenges involved in the implementation.
Here are the pros and cons of CPaaS platforms.
Pros of Choosing CPaaS
Flexible Customization Options
CPaaS makes it easy to build programmable communications that suit the company branding, customer needs, and products/services. It offers the freedom to develop the tools you need through powerful APIs. CPaaS providers offer scalable a la carte communications solutions for business platforms.
---
Enriching Customer Experience
CPaaS platforms allow users to add different call functions, such as social media messaging and inbound call routing, to your current communications stack. The freedom to customize how you connect with customers makes it easy to reach them on relevant channels in real-time.
---
Bigger Cost Savings
With its pay-as-you-use model, adopting a CPaaS solution means paying only for the services used, so you have more control over the costs. There is no need to buy a one-size-fits-all solution when it's possible to build an ecosystem that works for you. Adding new features to your existing technology via APIs involves less work and money than developing a back-end system.
---
Integrates With Other Systems
With CPaaS, customer service tools, such as chatbots and CRMs, become fully integrated. You need software tools to help your developers integrate them quickly within your existing applications.
---
Access to Omnichannel Capabilities
CPaaS supports the expansion of the number and methods of communication channels to interact with customers. An omnichannel approach enables customers to engage on their terms, leading to immersive customer interactions.
---
Cons of Choosing CPaaS
Multiple APIs May Lead to Latency Issues
Using too many APIs to your existing platform leads to speed issues, resulting in software lags or delays. Failure of data centers also leads to significant downtime. Overall, these issues could contribute to workflow inefficiencies.
---
Requires a Prebuilt Application to Function
Any CPaaS solution involves a great deal of customizability and significant developer resources. Since communications API lacks a built-in user interface (UI), businesses must develop their own interface for employees and customers.
---
Requires Coding Skills
To use CPaaS, you need developers with experience building customer applications via APIs. You also need devices and software that interacts with API endpoints.
---
Providers With UCaaS Service
Businesses have plenty of options to choose from when finding the right UCaaS provider. Each platform offers unique features, scalability, integrations, and communication channels. Fortunately, we have already done the research for you and found the top UCaaS providers on the market:

RingCentral is a popular business phone provider that delivers a complete UC solution. The software offers a range of communication channels, such as text, call, fax, audio/video conferencing, group message, and extensive third-party integrations.
From the ease of use, powerful UCaaS tools, and reasonable rates, RingCentral is a great fit for businesses looking for a comprehensive UCaaS system with advanced call handling features. Check out our article about RingCentral review to know what makes it one of the best cloud-based platforms for managing communications.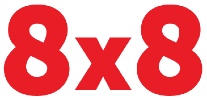 8×8 is a cloud communications platform with full UCaaS capabilities, such as video conferencing, group messaging, analytics, and international calling. Monthly plans start at $24 per user, per month and include access to unlimited voice calling to 14 countries, video meetings with up to 500 participants, and a 99.999% uptime guarantee. Although the upper tiers are costly, 8×8 offers increased functionality with advanced call management features.
See how 8×8 fares as a cloud-based unified communications tool in our 8×8 review.

Nextiva is a VoIP provider that unifies all communications in one platform. Small businesses will appreciate its robust features, built-in CRM, scalable plans, and affordable rates. All plans include unlimited video calling, team messaging, and attendant. The Professional plan includes unlimited video conferencing for up to 250 participants and an exclusive Nextiva feature called Call Pop, which displays caller details before you answer the call.
Learn more about Nextiva and why it's among the most popular business phone systems in our Nextiva review.
Providers With CPaaS Service
Whether your company is capable of developing CPaaS solutions on its own, getting the right support from a third-party provider brings several advantages. Here are the leading CPaaS providers that will make it easier to add API-based communications to your business apps:

Twilio is a cloud-based communications platform and one of the major leaders in the CPaaS environment. The platform includes a programmable voice API with multiple voice functionalities, such as speech recognition, advanced call routing, and analytics.
Twilio also offers Twilio Flex, a CPaaS solution specifically designed for contact centers. This CPaaS provider is a great fit for large-scale businesses that require advanced communication APIs, such as video chat.

Bandwidth is another well-known CPaaS provider that provides CPaaS solutions across several domains, such as messaging APIs, video API, authentication API, and voice API. The API also uses voice authentication and single-use passwords. This provider is best for businesses handling a high volume of communication across channels and those who want to enable communication from their software platforms or web-based apps.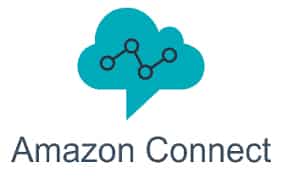 Amazon Web Services (AWS) offers a CPaaS solution called Amazon Connect for those who want to quickly add communications services, such as messaging or video chat, into their mobile or web app. It brings a simple, reliable, and scalable environment to make creating integrations and workflows easy and deliver customizable experiences. What's more, Amazon offers numerous APIs developed by its global service partners.
Looking for the right team messaging app for your remote team?
Check out our article about the best team chat apps and discover which provider offers broad messaging features.
Frequently Asked Questions (FAQs)
What CPaaS functions can I add to my existing business applications?
With CPaaS, there are plenty of real-time communications services you can integrate with cloud-based applications. These include outbound calling, inbound call routing, text messaging, and video chat. However, not all CPaaS providers offer multimedia messaging as part of their services.
What should I consider when choosing a CPaaS provider?
To choose the right provider for your existing communication needs, you need to consider which features your team requires and how much control you need to optimize quality and cost. A CPaaS provider should also fulfill your cloud communication requirements by providing code samples, SDKs, and extensive product documentation.
Between UCaaS and CPaaS, what's the best solution for my business needs?
The right communication platform for your business depends on whether you want to combine all communication tools in one interface or build one on your own based on your needs.
Businesses that want an all-in-one communications solution without developing their own integrations should look toward a UCaaS provider. On the other hand, businesses that want the flexibility to customize communication applications should consider a CPaaS provider.
Bottom Line
While UCaaS and CPaaS are both cloud-based communications solutions and deliver the same set of features, each has a unique implementation purpose and manner. That's why it's necessary to determine their respective benefits before deploying them into your existing communications stack.
Start a free trial with RingCentral to navigate how a UCaaS platform works. The trial is limited to five users and two desktop phones with 50 minutes of domestic calls per user. Otherwise, if you want to try a CPaaS platform, sign up for a free Twilio trial with access to programmable messaging, voice, and video.