12 Visual Merchandising Strategies to Improve Your Store
Visual merchandising is the practice of displaying your product and organizing your store to drive sales, enhance your brand, and provide a stimulating and enjoyable shopping experience for customers. This article and our corresponding video outline a dozen of the most important visual merchandising techniques and how you can implement them in your business.
1. Create a Cohesive Visual Experience Using Color
A uniform color palette will help create a cohesive visual experience in your shop and draw attention to certain elements of your space. You will want to limit the number of colors you work with to create a harmonious visual experience for your customers. Typically, you will want to work with three to four hues at a time, with variation within each color.
The palette you choose should match your brand and your sales objectives. For example, let's say you are a pet supply store, and you want your brand to be family-friendly and evoke images of animals and nature. You might want to stick with earth tones and greens, as these hues elicit associations with nature and comfort.
Bright, light colors draw the eye more than darker ones. Use bright colors to catch shoppers' attention and highlight specific products, and darker ones to keep the eye moving.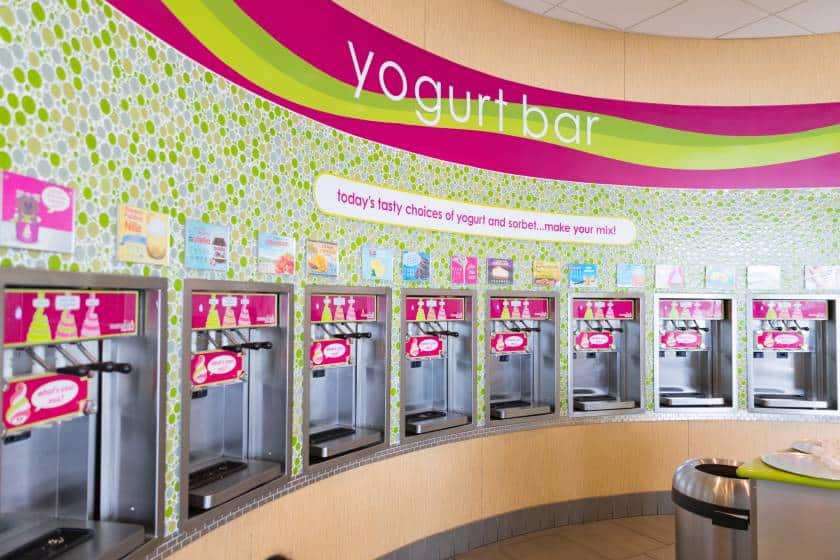 ---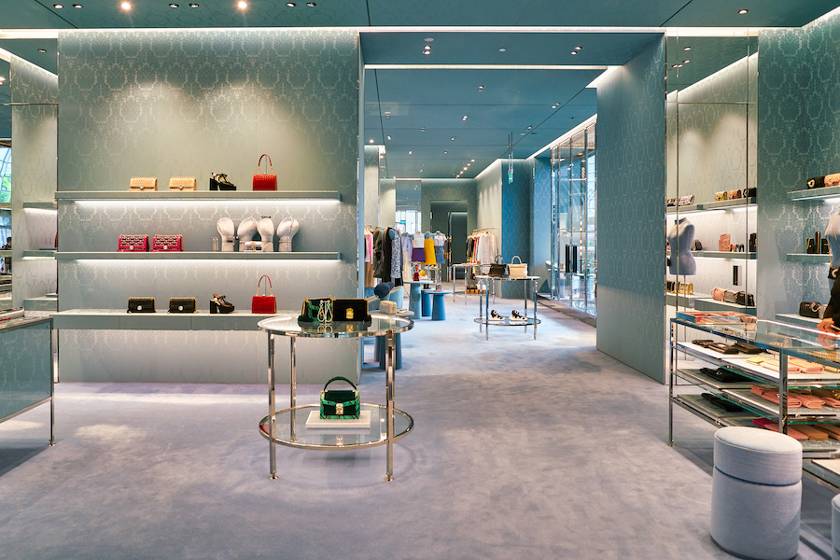 ---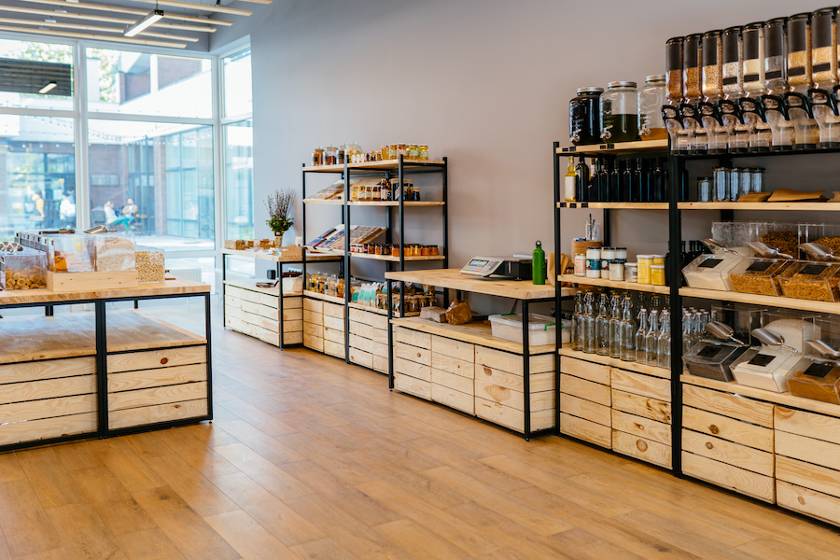 ---
2. Draw Attention to Merchandise & Set Ambiance With Lighting
The lighting scheme is a crucial element for making your space complete. Your lighting choices will create an atmosphere and help define the mood your store and brand will inspire. Not only that, but good lighting design will also draw attention to the products you want your customers to see and can even make a statement that sets you apart from the competition.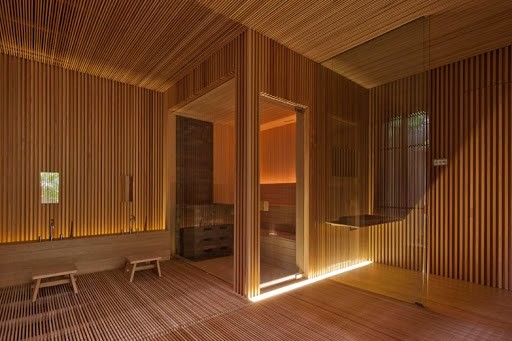 ---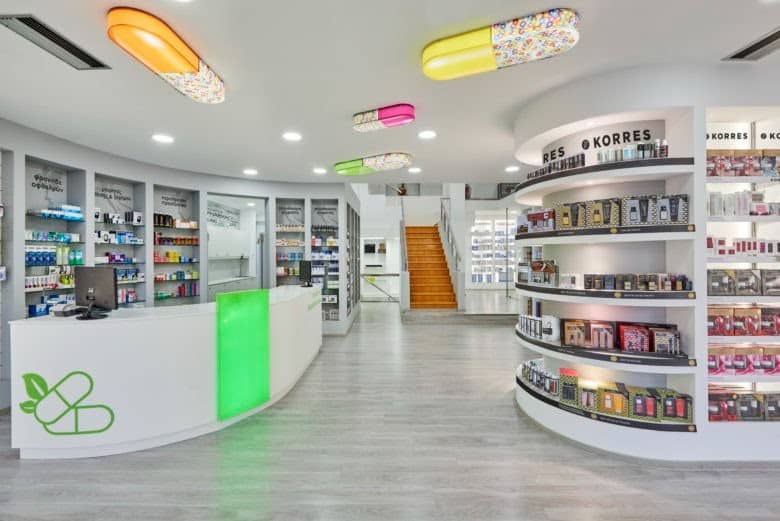 ---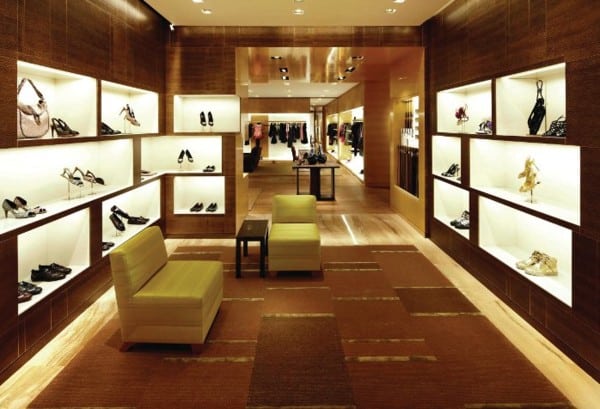 ---

---
When creating your lighting scheme, be sure to include the four primary types of lighting:
Ambient lighting is the main lighting source for your store. It is the backdrop on which you will layer other lighting and creates a comfortable environment for customers to explore your space. Ambient lighting should reach every corner of your store.
Accent lighting highlights specific products or key areas, indicating their importance and drawing the eye. This type of lighting helps guide customers to key products or areas by increasing their visibility or accentuating them.
Task lighting is used to provide light for a specific task or purpose. This includes lighting up the register, where transactions will happen; the fitting rooms, where people will be trying on and evaluating clothes; and your office space, where you fill out paperwork and work each day. Task lighting is used as a supplemental light source anywhere tasks are being done.
Decorative lighting includes lighting features that serve an aesthetic rather than a functional purpose. It can be used to embellish your space or add to the ambiance of your storefront.
3. Use Signage to Direct & Inform Customers
Effective signage can enhance your brand image, highlight products or features, guide your customers to specific items, and share information with your shoppers.
There are a few major dos and don'ts when it comes to designing and placing your signs.
PROS

CONS

Keep it concise and informative
Clutter with nonessential information
Create a call to action
Leave unanswered questions
Create visual intrigue
Place low to the ground, out of the line of sight
Inform, persuade, or promote
Use purposeless signage to fill space
Add signage to the exterior of your store
Conceal signage in hard-to-see places
Exterior displays are all about capturing people's attention and intrigue; they will often be the boldest visual display in your entire storefront. Think of your exterior signage as the greeting your business gives out into the world. Is it inviting enough to beckon the passerby inside?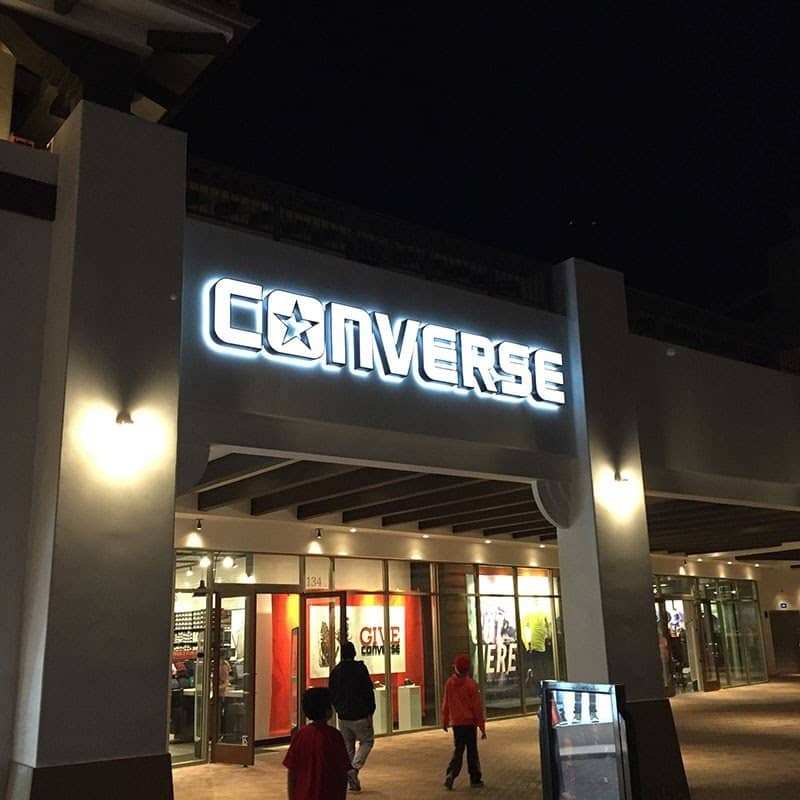 ---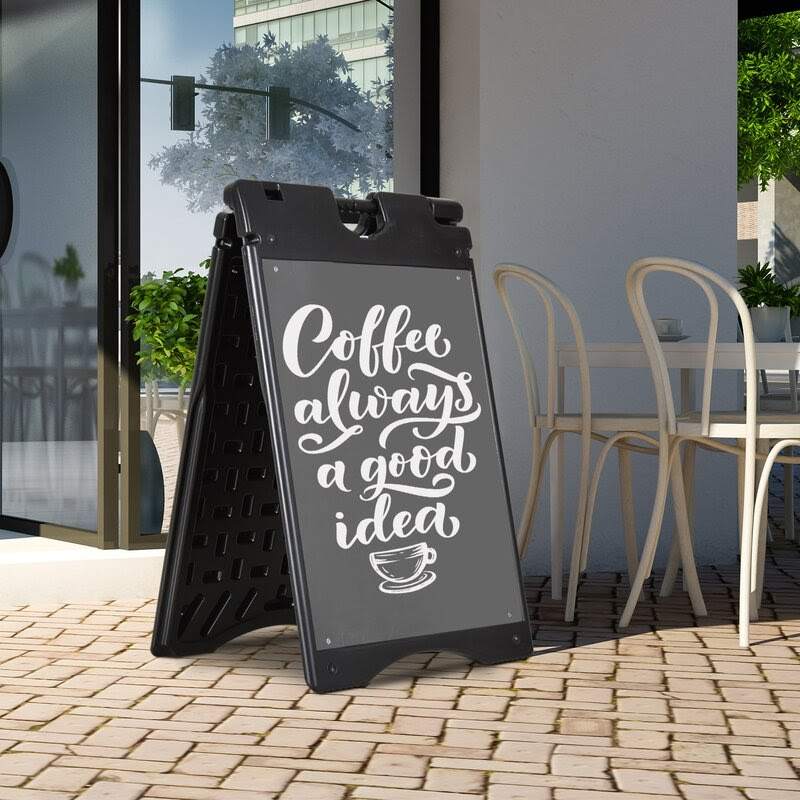 ---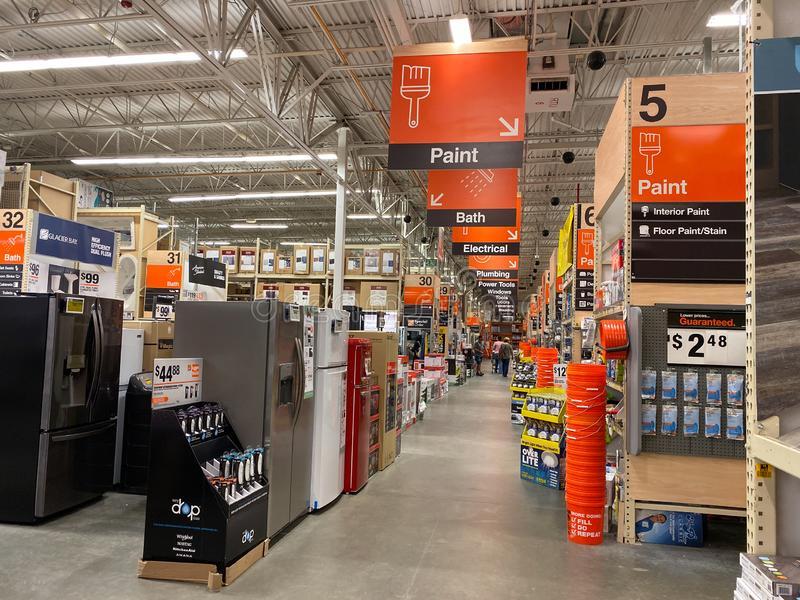 ---
4. Highlight Products With Point-of-Purchase (POP) Displays
POP displays are temporary digital or physical displays located around products you want to draw attention to or advertise. They can promote product features, showcase deals, break up clutter, or draw attention to an exciting item. Think of your POP displays as one-dimensional employees—while they are confined to one product area, they are the expert and key salesperson for that product and can help you sell it faster and easier.
Did You Know? It is said that 65% of people learn visually, and showing visuals can significantly increase message retention. POP displays are a great way to create a visual stimulus around a product and make customers engage and remember your store.
When choosing the best POP displays for your business, you will first want to identify what products you want to target. These might be your personal favorites, best sellers, or even slow sellers that you want to push through. This is up to you and what products you think will get the most benefit from POP displays.
The POP design you choose should be eye-catching, draw customers in, speak to your brand voice, and fit in with the rest of your store. Take a look below at some great examples of POP displays: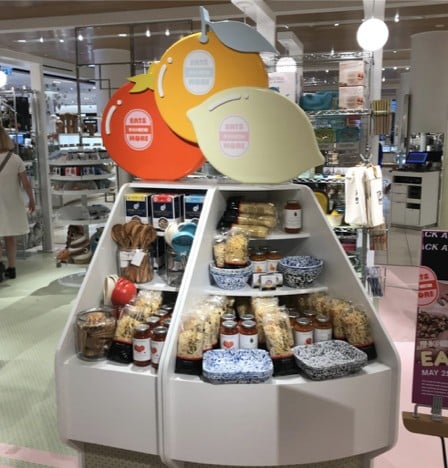 ---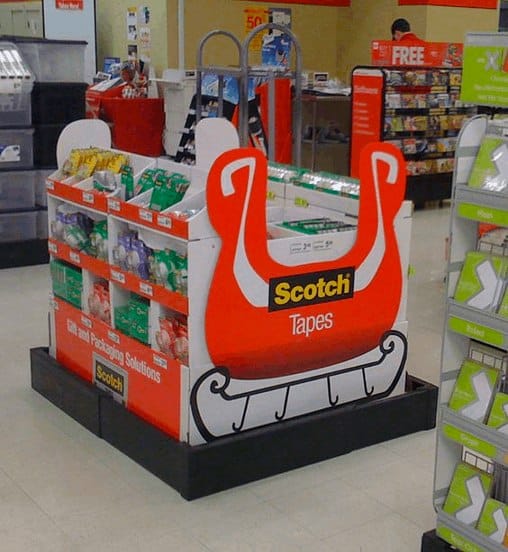 ---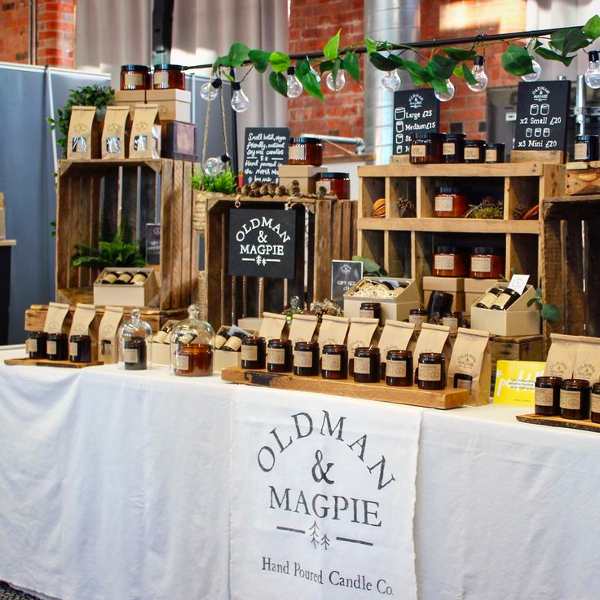 ---
With your POP displays designed, the last thing you will want to do is figure out how to incorporate them into your store layout. POP displays are great for breaking up clutter in high-volume product areas, filling open space, and guiding customers through your store. Think about what areas of your store have monotonous shelving or little diversity in product. These might be great places to feature POP displays to help create visual interest and break up repetitive visual areas.
5. Guide Customers Through the Store With Focal Points
One of the best ways to break up your store and guide customers through your space is by creating focal points. These are specific points of visual interest that will draw your customers' attention and move them toward the things you want them to see.
While POP displays are a type of focal point, focal points do not necessarily have to be overt ads. They can also be design features that brand your store and create a narrative for your customer. A group of mannequins, a piece of wall art, or a table display all act as focal points and will work to create visual interest and promote customer involvement—without actually creating a new shoppable space.
When considering how you want to place your focal points—and what you want them to be—you will need to think about three main things:
Focal points will draw customers in and make them engage with the area of your store in which they are located. You will want to consider what areas of your store you want customers to engage with, avoiding spaces that can't accommodate high traffic or direct customers out of your store.
When considering your focal points, figure out the kind you want. Will they be ads or exclusively aesthetic? Will they be shoppable displays or simply visual? This will largely come down to how much space you have to give to unshoppable or aesthetic areas and whether you want to create a more overt ad or a display geared toward just visual appeal.
You will also need to consider how your focal points fit into the rest of your store and your brand. Does this display improve the shopping experience or impede on your space? All in all, you want to determine your display's utility and how it works with the rest of your merchandising and branding.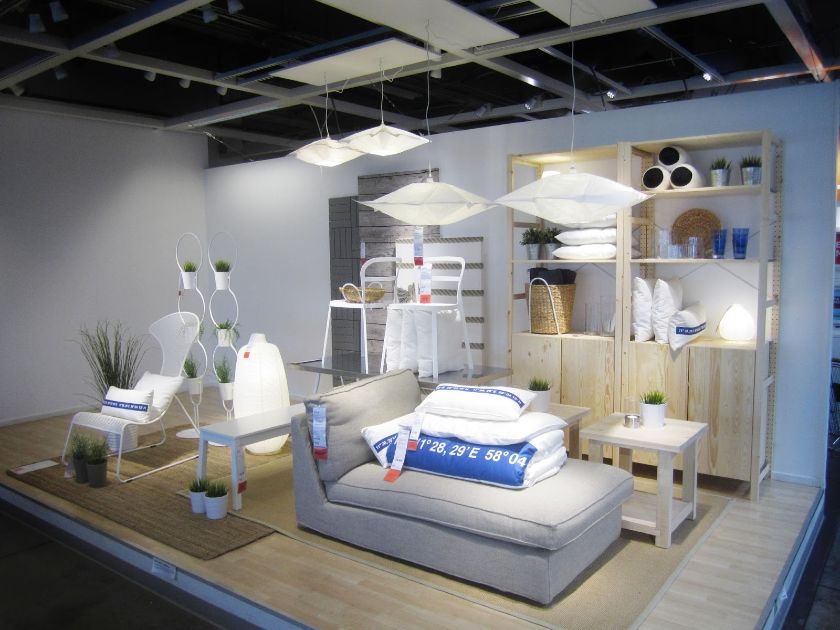 ---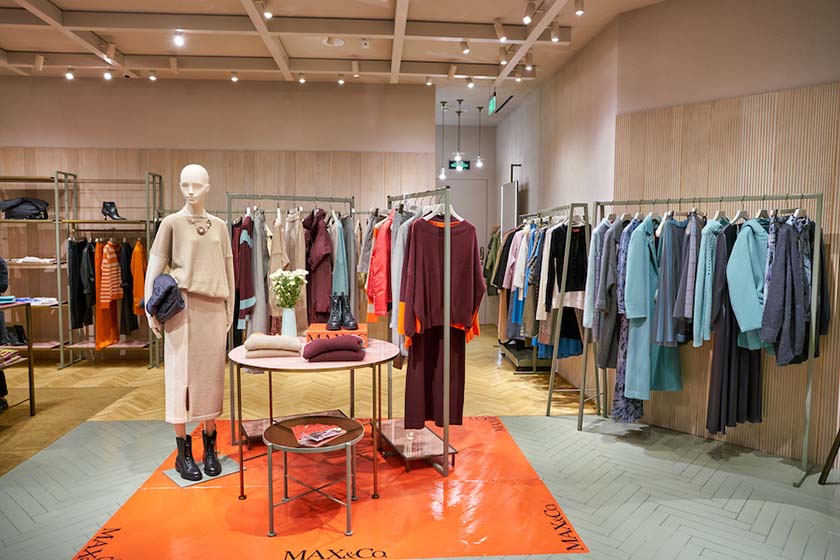 ---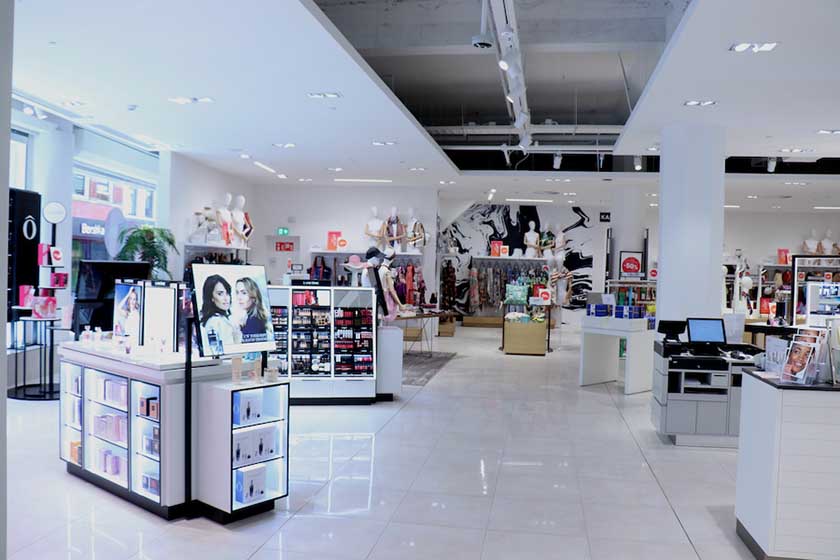 ---
6. Direct Customer Traffic With Your Store Layout
A store layout refers to how shelving and furniture pieces are arranged in your store and how this impacts traffic flow, customer movement, and shopping experience. Store layout can affect what customers are drawn to, how long they choose to stay in your store, and how they move in your space. Ultimately, it can influence the story your store is telling, and the sales you can generate.
In general, there are six types of store layouts you can choose from, each providing different opportunities for your merchandising. When deciding what layout is best for your store, you will want to consider the volume of product, the space you have, how you want to showcase your merchandise, and the traffic flow in your store.
Retail Floor Plan

Best For

Example Store Design

Grid Floor Plans

 

Used in grocery, big box, and convenience stores

Shelf-stocked goods such as books, toys, specialty foods, hardware, and homewares

Loop Floor Plans

 

Maximize wall space and lead shoppers along a set pathway

Apparel, accessory, toy, homeware, kitchenware, personal care, and specialty retail stores

Free-flow Floor Plans

 

Used in specialty and boutique settings

Apparel, accessory, personal care, specialty brand, and mixed-use stores like bakeries that also display packaged goods

Diagonal Floor Plans

 

Maximize employee visibility in retail stores with lots of product testing

Self-serve kiosks, tech and electronic stores, and beauty and cosmetic retailers

Forced-path Floor Plans

 

Customers are guided through a predetermined path and exposed to every product

Furniture, home decor, and experiential retail stores and showrooms

Angular Floor Plans

 

Showcase curated or edited inventories in designer or specialty shops

Designers, artisans, high-end apparel and accessories retailers, and curated or limited collections
---
7. Use Visual Merchandising to Tell a Story
At the end of the day, you want your business to tell a story about who you are, what you stand for, and what people can expect from you. Customers crave this narrative—they want to understand and assign meaning to the places they shop. This is where storytelling comes in.
Think of your business's story as the way you would want your customers to describe your store if they were recounting it to a friend. For example, if you were starting a gardening store, you might want customers to walk away feeling like they just left a quaint English country garden or maybe a luxurious chateau estate. Both of these stories would require different merchandising strategies to make them clear, but, if merchandised effectively, would leave customers with a clear picture of who you are and the story you are telling.
To best tell your story, ensure that each element of your merchandising makes sense as part of a complete visual narrative. Cohesion plays a major role in creating a discernible story.
You can find a great example of effective storytelling via merchandising with the brand Free People. When customers walk away from a Free People storefront, they are left feeling like they just experienced a girly, bohemian escape. Pale colors, soft lighting, whimsical decor—everything fits into Free People's girly-boho narrative.
Not only that, but Free People's visual merchandising story is perfect for the brand. Its customer demographic is primarily young girls and its clothing leans toward bohemian style. Thus, Free People's story is in line with both its customer base and product.
Take a look at the examples below: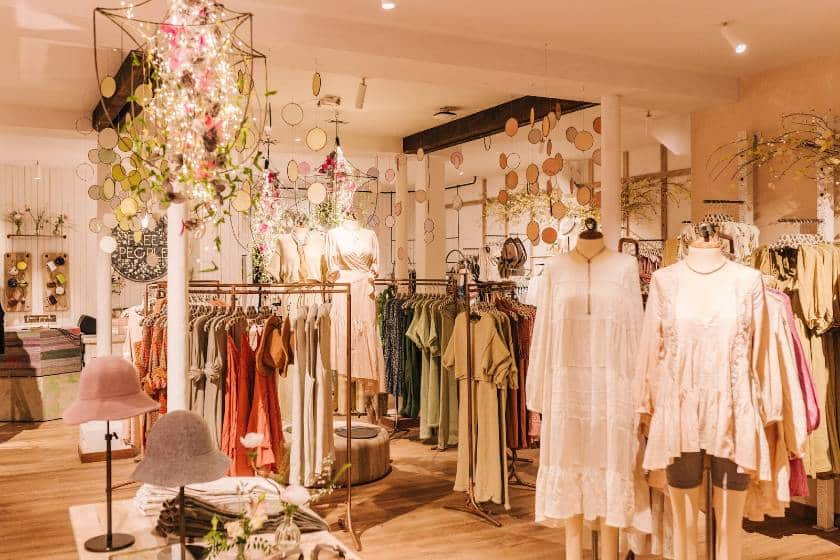 ---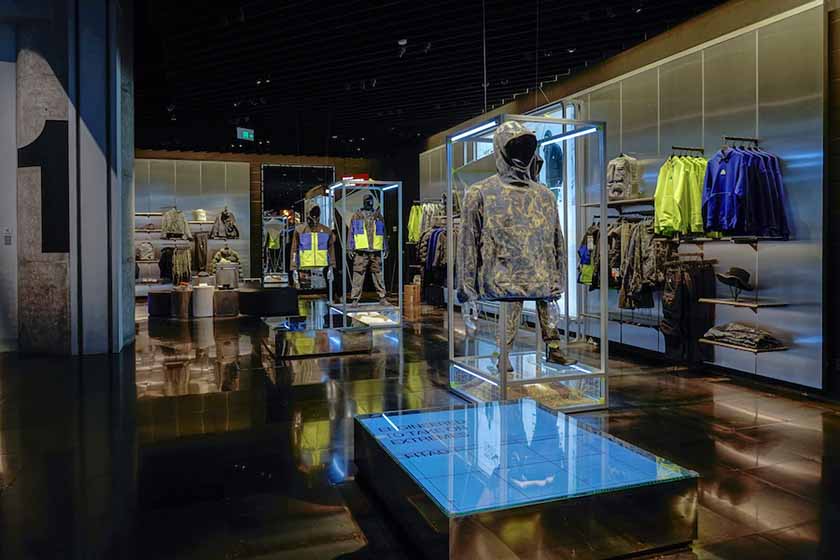 ---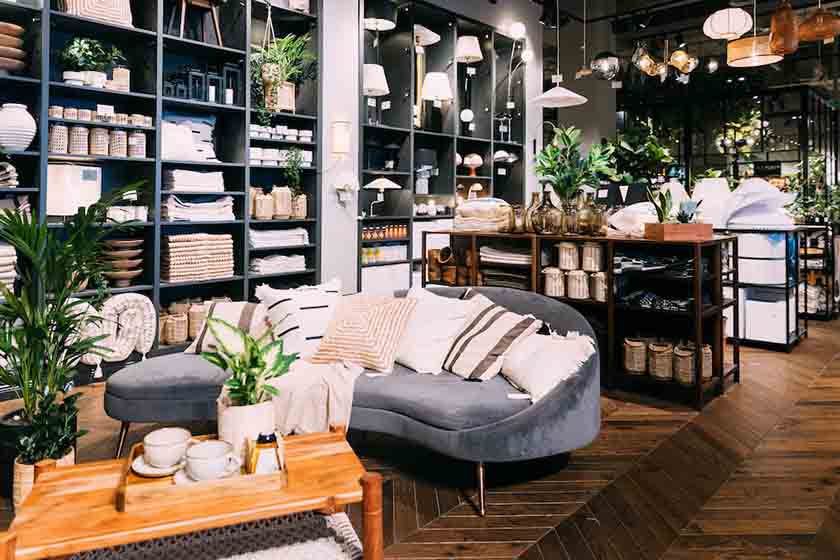 ---
8. Use Product Placement to Drive Sales
Product placement is a visual merchandising technique in which products are placed thoughtfully throughout a store in an effort to draw attention to them so that, ultimately, customers will be more likely to purchase them.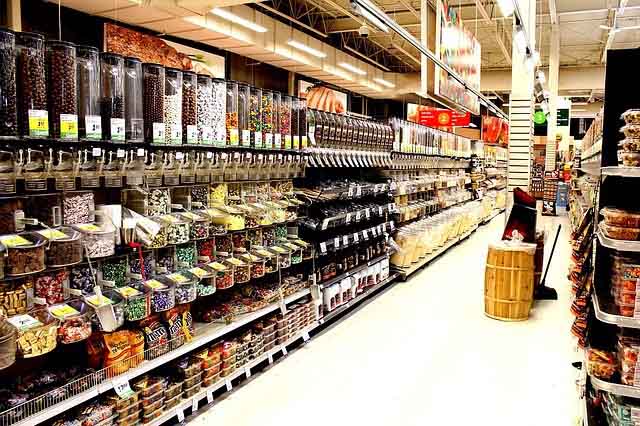 ---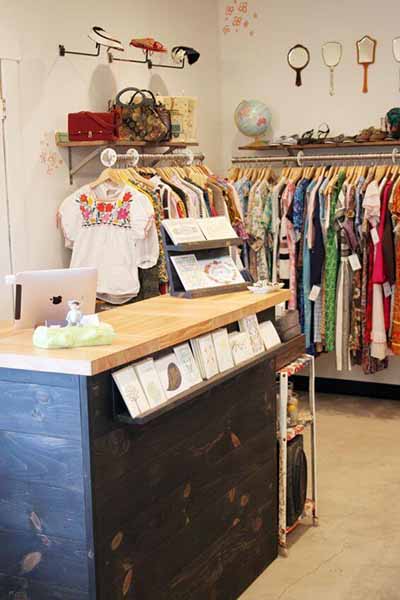 ---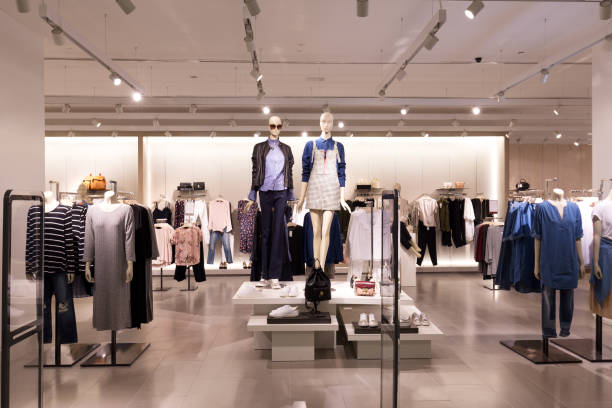 ---
In some instances, larger companies using the same merchandising plan for multiple locations will use a planogram to plan their product placement. A planogram is a 2D drawing of your store layout that details all the products on display and where they should go.
Product placement can be as elaborate as a focal point display or as simple as placing key items on eye-level shelves as opposed to knee-level ones. A couple of key product placement strategies include:
Cross merchandise complementary items: Putting commonly used items in the same area increases the likelihood that shoppers will purchase multiple products.
Place more expensive items at eye level: Encourage more expensive purchases by having more expensive items on eye-level shelves and less expensive options below or above people's line of sight.
Put impulse-buy products around your cash wrap: Add small, inexpensive items that customers are likely to grab without much thought around your cash wrap. This will keep people shopping and promote more units per transaction.
Highlight slow sellers with best sellers: Use best sellers to draw customers in and then place slower sellers in their vicinity to boost visibility.
Put top sellers in the back and front of your store: Entice customers to enter your store by placing key products near your entrance, and then force them to move through your entire space and see all that you have to offer by putting additional best-selling items toward the rear.
Grouping or bundling products is the practice of merchandising related products in a group to be purchased together with the goal of incentivizing customers to purchase multiple items in a single purchase. This is a great way to increase your units per ticket (UPT) and create a more convenient and pleasurable experience for customers.
UPT (units per ticket): A common retail metric that measures the average number of items per transaction.
At my boutique, for example, we would display items together in our racks that could make an outfit. So, say we had a sweater hanging. On either side of that piece, we would hang shirts or dresses that could match it and create a full outfit. As customers were browsing, they would see complete outfits rather than disparate pieces and were more likely to buy multiple items and create a full look.
Bundling strategies will naturally incentivize customers to increase their purchase volume, as it will direct them from items they are already purchasing to items that would enhance that purchase. When using bundling strategies in your own store, you will want to consider what products logically go together and how you can display them to make customers see their connection.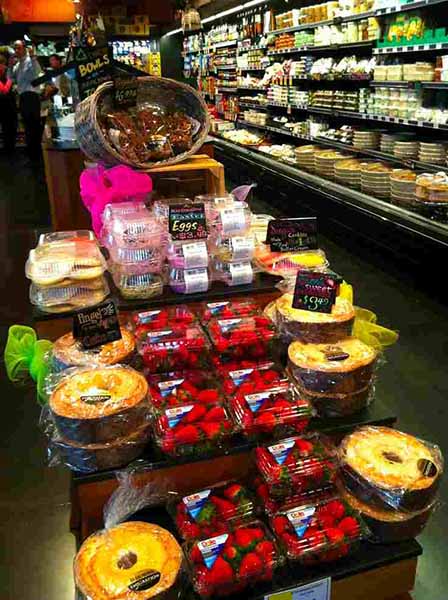 ---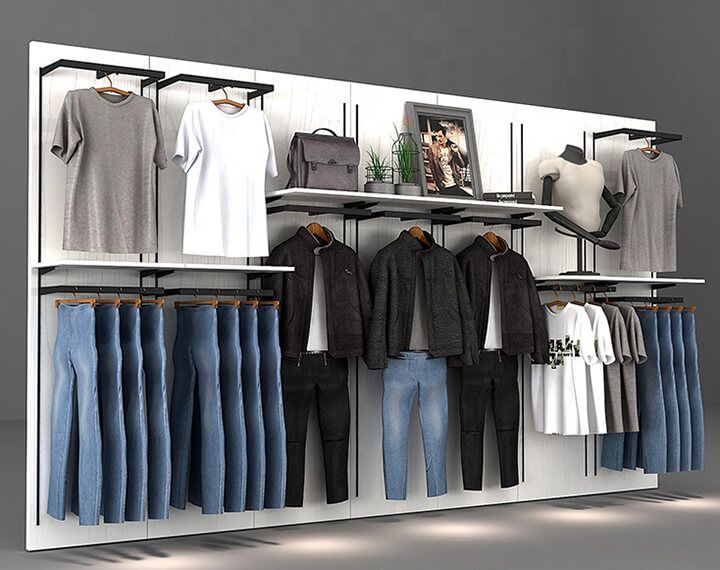 ---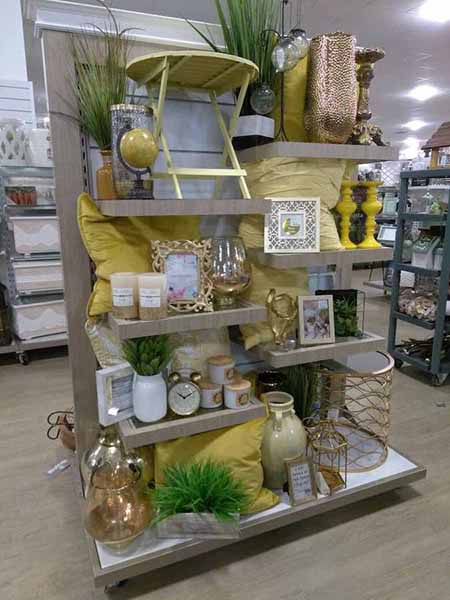 ---
---
9. Avoid Empty Space to Increase Product Exposure
One of the keys to effective visual merchandising is utilizing your space. While you want to break up how you display inventory and avoid clutter, there should seldom be unused space. The more you can maximize your customer's exposure to your products, the more likely they are to find something they want and, ultimately, make a purchase.
Avoiding unused space will also help keep your customers visually interested. This, in turn, will promote more engagement with your store and interaction with your products, ultimately helping drive sales.
While unused space decreases customer engagement, you want to avoid overfilling your space and creating a cluttered and distracting experience for shoppers.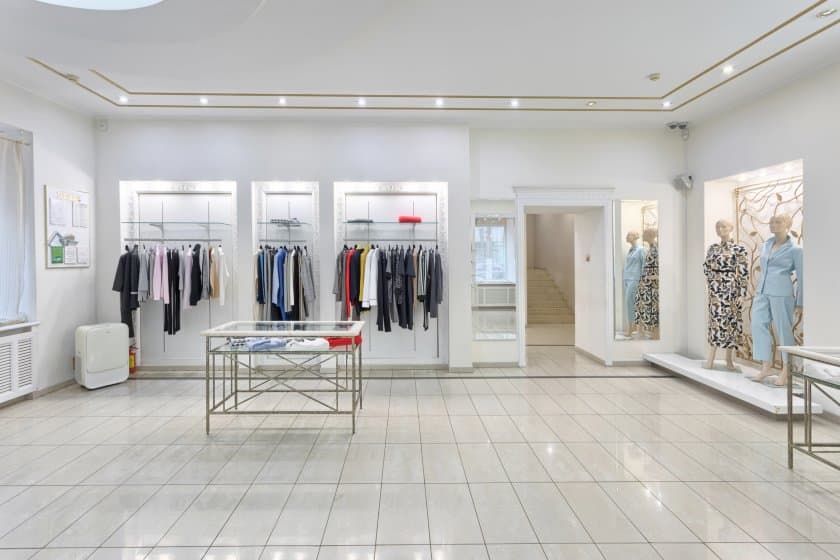 ---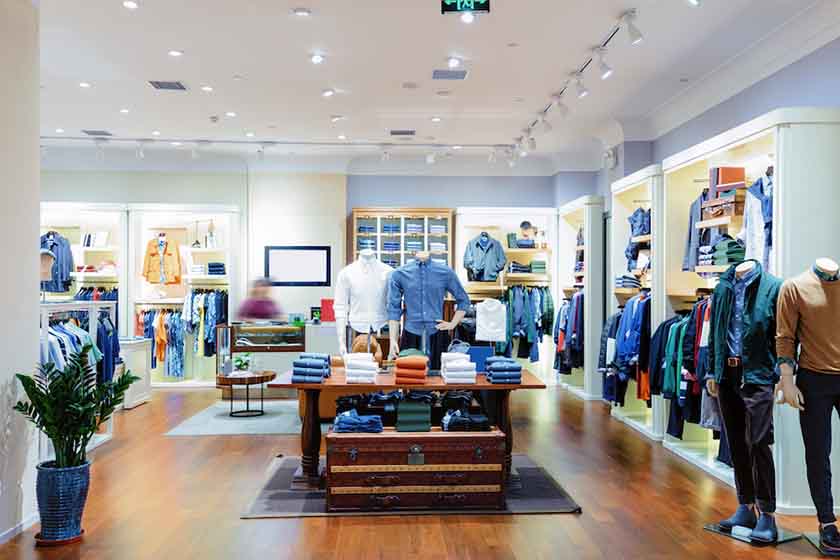 ---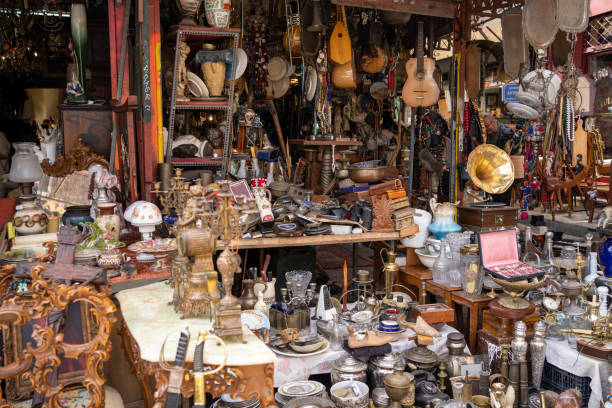 ---
10. Organize Your Space to Make Shopping Easy
Keeping your store organized is essential to visual merchandising. Having a tidy and organized store will allow your customers to find the items they are looking for with ease and will limit shopping frustration. Additionally, it will contribute to a positive shopping experience and favorable customer sentiment and make running your store easier on your end.
Organizing your storefront starts with creating a system for categorizing and displaying your products. This will largely depend on the type and volume of your products and the space you have to display them. For example, where a grocery store with lots of space and merchandise might want to use a categorical organization system, a clothing boutique with fewer items and less space might want to use color categories.
Avoid shopper and staff frustrations by using a consistent organization strategy throughout your space.
Whatever you think will make shopping and store maintenance the easiest and most logical is the route you should take. And, don't be afraid to play around with different organization methods. It might take a few tries to determine what is best for your space and customers. At my store, for example, we found that shoppers reacted best to a color-coded organization as opposed to a categorical one, but coming to this organizational method took a couple of tries and customer reaction studies.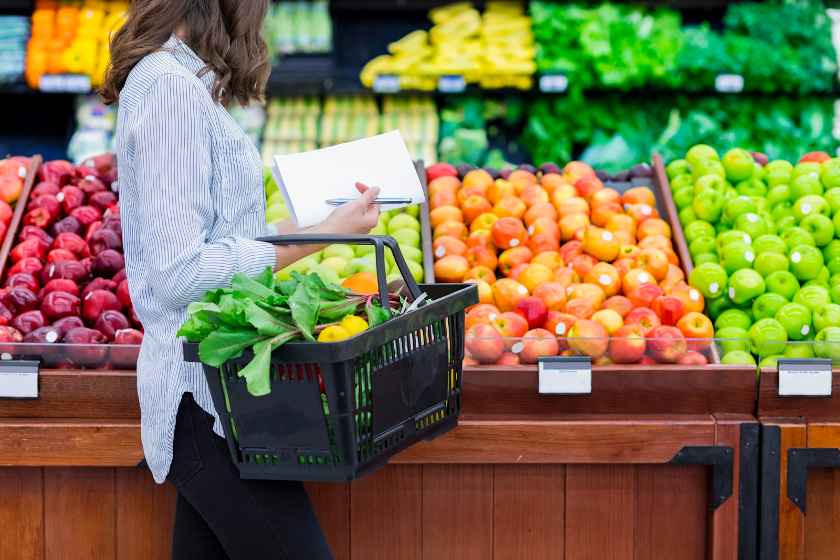 ---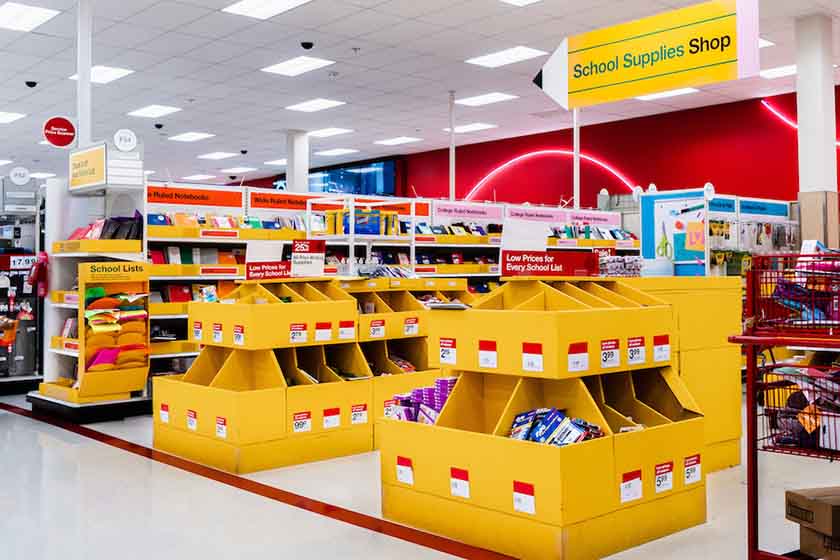 ---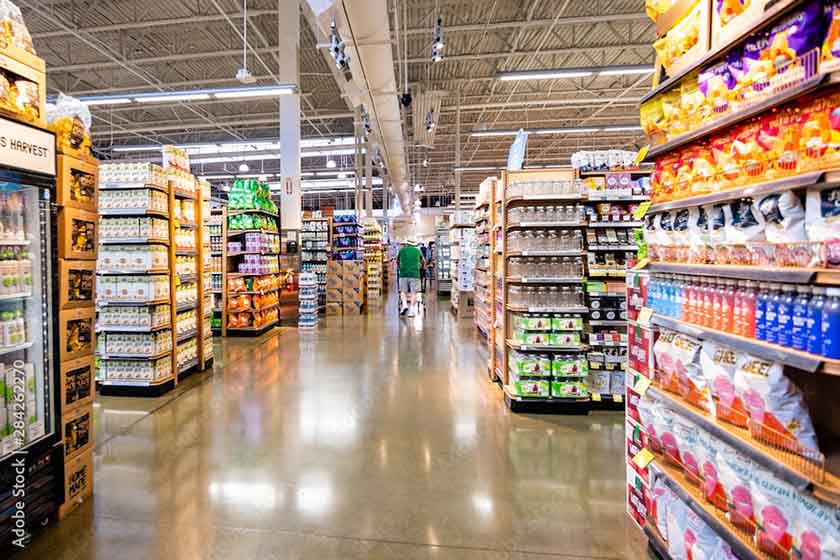 ---
11. Connect With Customers Using Seasonal Displays
When considering your visual merchandising, seasonal factors should play a role. Ensuring that your store merchandising correlates with what customers are experiencing, whether that be a holiday or the time of year, will help your business feel relevant to your audience.
Seasonal displays can take many forms—from POP displays and focal points to window displays and seasonal decor. The main thing is you want to incorporate timely merchandising into your store to capitalize on seasonal sentiments and buying habits. Many businesses will make this easier by letting one seasonal display replace another during its window of relevance rather than redoing an entire section of their store.
There are a few things, however, to consider when using seasonal displays:
Timing: While you want to maximize the time that seasonal displays are effective, you do not want to put them out too early. This can annoy customers and even drive them not to make a purchase with you. Get a feel for when the community and other businesses bring out their seasonal displays, so you don't pull yours out too far in advance.
Consistency: Don't let your seasonal display exist in a vacuum. Adding more than one display or small decor pieces throughout your store will make the seasonal displays feel less gimmicky and more celebratory. Take a look at our article with tips and tricks to make your seasonal displays shine.
Relevancy: Your brand or market specifically might benefit from highlighting a time of year. For example, for a health and wellness business, advertising cold and flu season or New Year's resolutions through seasonal merchandising might help make its products more relevant to customers and help people understand the importance of its business at that moment.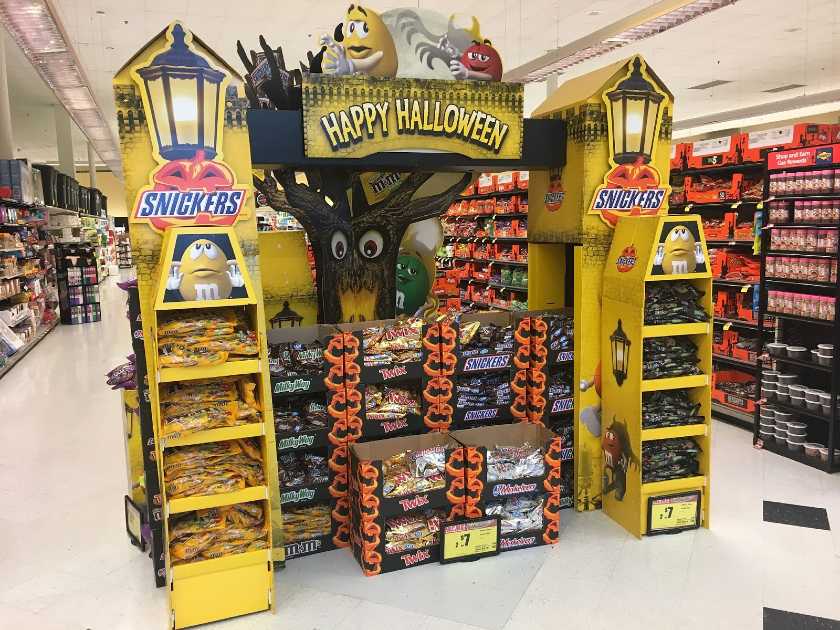 ---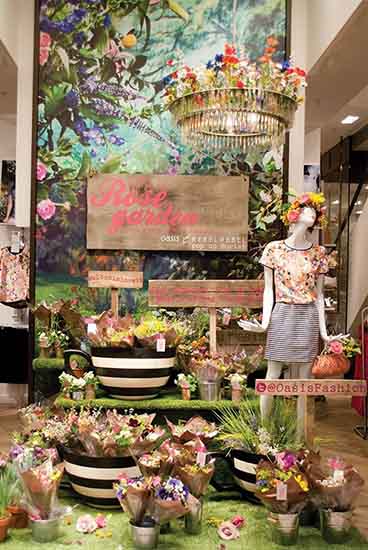 ---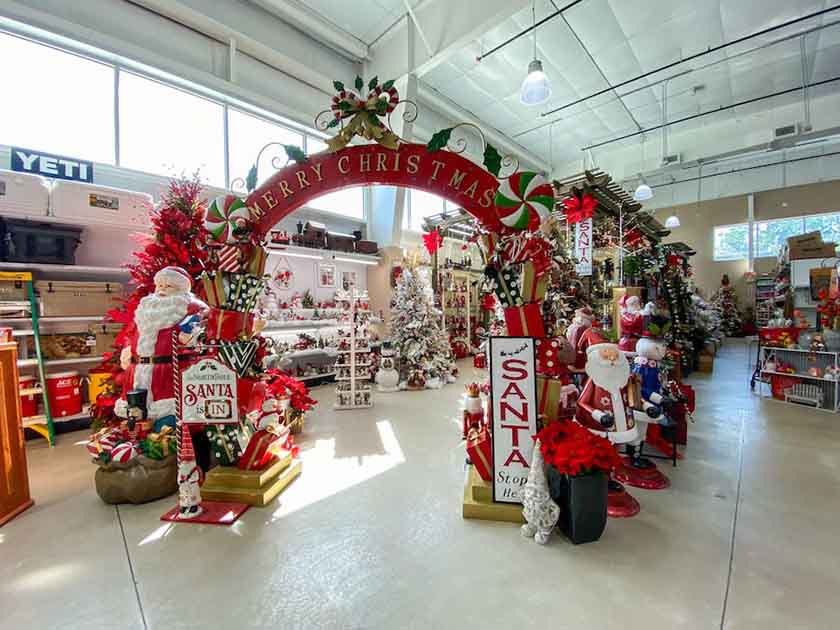 ---
12. Entice Shoppers Inside With Window Displays
Your store windows present another opportunity to flex your visual merchandising and draw passing traffic into your store. Here, you have the opportunity to display products in a visually appealing way, advertise deals, or even put in an art installation that draws customer attention.
For your window displays, you will want to be sure you are focusing on creating something that will catch your customers' eyes and give them a glimpse into what they can expect once they are inside. Your window displays should not be misleading for the sake of creating a statement. Think of your window display as the cover of your business's book. It should be attractive and make customers want to know more and also help them understand what is going on inside.
Window displays are one of the few places in visual merchandising where your display doesn't have to be shoppable and can entirely focus on visual appeal. Many businesses use this as an opportunity to create something super special for their business, so have fun with it.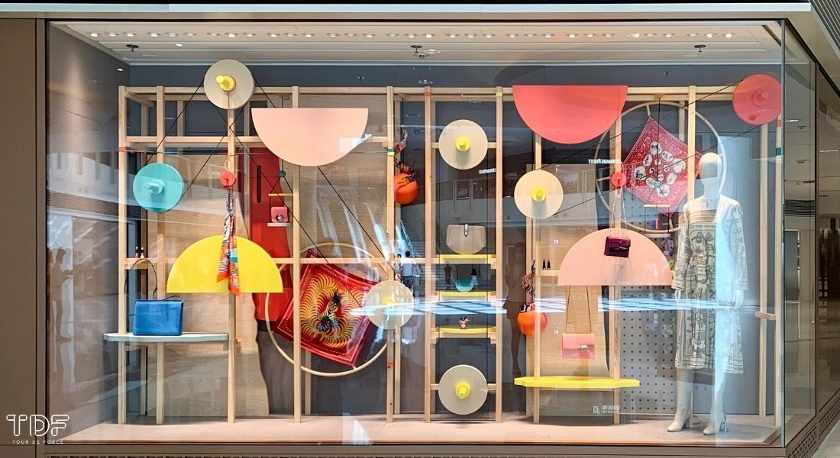 ---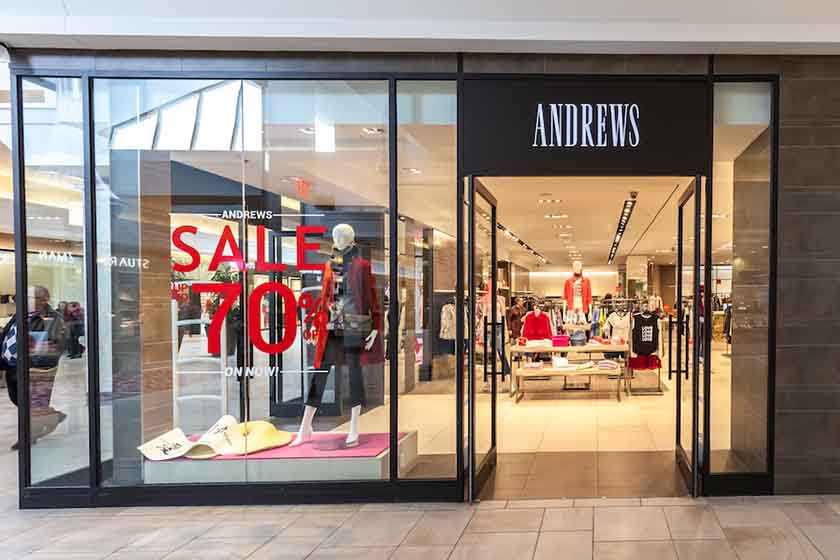 ---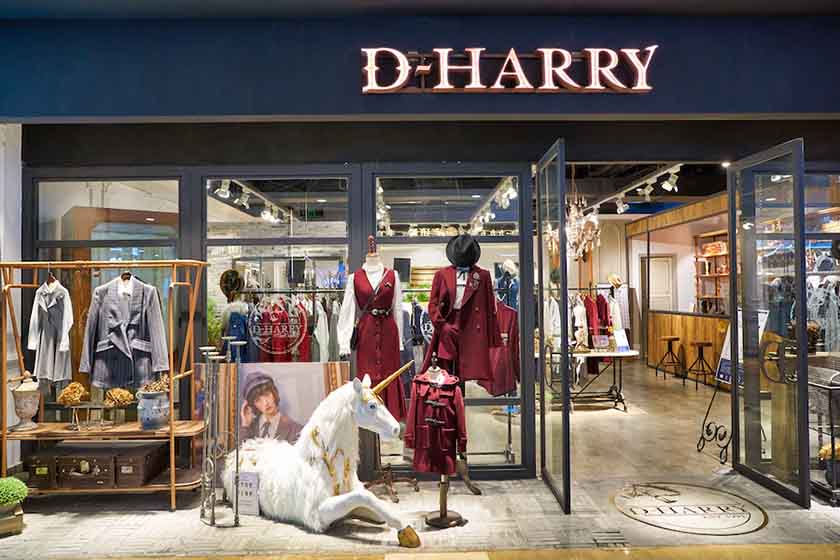 ---
The possibilities for what you can do with your window space are endless, but, at the end of the day, what you want is for your display to be eye-catching, speak to your brand voice, and create interest among your customers.
Bottom Line
Visual merchandising affects every customer-facing aspect of your business. From your brand voice to customer experience to sales, visual merchandising is much more than just arranging products in an aesthetically appealing way. Keeping all the techniques and tricks that this article reviewed in mind will allow you to create a storefront that is not just beautiful but also in line with what your business stands for and the experience you want to create for your customers.