8 Best AI Marketing Tools for Small Businesses Right Now
AI (artificial intelligence) is the buzzword of the year, especially in the world of marketing. As a marketer myself, I'm watching firsthand how the evolution of AI signals a new era for how businesses can present and market themselves to the world. In the past, all the work was done manually: creating audience profiles, sending campaigns, tracking results, and everything in between. But AI marketing tools are here to change all that.
Here are just some of the ways AI has shaped small business marketing in just a few months:
Building high-quality websites easily and instantly
Researching, outlining, writing, and editing content for virtually all types of marketing materials
Building brand identity
Monitoring brand reputation
Creating original images from prompts
Making image editing a breeze
Search engine optimization (SEO) and research
Generating publicity and media coverage
Simplifying audience and market research
Serving up ads, emails, and other campaigns to ready-to-buy customers (automating marketing campaigns)
But that's not all—there are countless more ways to use AI for small business marketing. I'm using tools like these constantly. In fact, you may even be using tools with artificial intelligence on the daily without even realizing it.
Now that you know some of its best uses, I want to introduce you to some of the absolute best AI tools for marketing—specifically tools that are affordable for small business marketing. These tools can help with everything from branding to content creation to keyword analysis, and more.
Best AI Marketing Tools at a Glance
10Web: Best WordPress AI Website Builder

From $10 a month

Use AI to build a website in minutes
AI keywords, writing assistant, marketing plan, and more

or

WriteSonic: Best AI Content Writer

Free plan or paid plans from $20 monthly

80+ AI writing tools: blogs, ad copies, etc.
AI chatbot and image generator available

or

Semrush: Best AI SEO Analysis Tool

Free plan or paid plans from $108.33 monthly

AI content topic and outline generator
AI SEO content analysis, topic cluster keyword generator, and more

or

Looka: Best AI Platform for Building a Brand Identity

From $20 (one-time fee)

Use AI to create a logo and brand identity in minutes
Turn that into a brand kit with 300+ marketing assets

or

Canva: Best AI Graphic Design Tool

Free plan or paid plans from $119.99 a year

7 AI graphic image and editing tools and a content writer
Templates for every type of marketing material

or

Buffer: Best AI Social Media Assistant

Free plan or paid plan from $5 monthly

AI social post ideas and content optimization
Schedule and publish posts, monitor engagement, and build landing pages

or

Constant Contact: Best AI Email Marketing Platform

From $12 monthly

AI email content and automations to send optimized email campaigns
Text marketing, social media, and contact management tools

or

MarketersMEDIA: Best AI Press Release Generator

Free plan or a paid plan at $99 monthly

Use AI to write a high-quality press release in minutes
30+ press release types
Mass distribution services

or
10Web: Best AI Website Builder for WordPress

Pros
Easily build a professional website on WordPress from just a few prompts
Beginner-friendly design platform
Plans are affordable and include web hosting, SEO, SSL security, storage, custom domains, and more
Cons
No free plans, only a 7-day free trial
Ecommerce features cost extra
WordPress website builder (including ecommerce websites)
Website designer (uses Elementor, a top WordPress website builder)
SEO keyword generator
Content writing assistant
Business name generator
Marketing strategy generator
AI Starter

AI Ultimate

AI Ecommerce Starter

AI Ecommerce Premium

Monthly Cost*

$10

$23

$15

$38

AI Website Generations

5

20

10

20

Ecommerce Website

✕

✕

✓

✓

AI Content Writing

5,000 words

Unlimited

10,000 words

50,000 words

Storage

10GB

20GB

10GB

25GB

Site Visitors per Month

10,000

200,000

30,000

210,000

AI Product Page Customization

✕

✕

✓

✓

AI Product Descriptions

✕

✕

✓

✓

*Based on annual billing, or pay a higher month-to-month cost
10Web also offers higher plans, including for enterprise and agency levels. Visit its pricing page to see all the plans.
We'll start off with one of the most ingenious AI for marketing tools yet: a tool for building your entire business website. The best we found so far is 10Web—it's our top-ranking AI website builder overall. The use case for 10Web is simple: Use it to create a WordPress website for your small business, which is one of the most crucial strategies for marketing your business.
With 10Web, you'll only need to visit its website and answer a few prompts about your business details; it'll automatically generate a website based on your answers. It's super-easy to use, and you can customize your designs easily in the editor—no need to worry about any coding or templates. Plus, 10Web also has other helpful AI tools, including an AI writer, design tool, and even an AI business name and marketing strategy generator.
Here's an example of a website we generated on 10Web in under two minutes: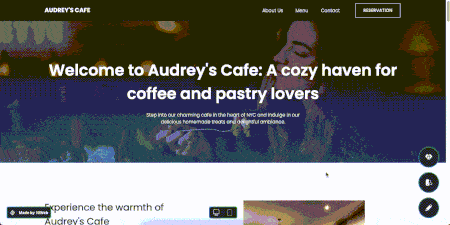 The only downside to 10Web is the same downside inherent to any WordPress website—the learning curve and time investment. While 10Web streamlines site and content design, it's likely that you will still need to vet, source, install, and maintain WordPress plugins for functionality outside of 10Web plans. Check out our list of WordPress tips and tricks to get a better idea of what this could entail.
If you want an easier alternative that can replicate nearly all the capabilities of WordPress (but without all the extra time needed), try Wix. See how easy it is to build a Wix website (including a video tutorial).
If you haven't built a business website yet, whether for lack of time or know-how, 10Web is our top AI-powered website builder and overall one of the best AI tools for businesses in general. Sign up with 10Web today to build your professional business website quickly and easily.
WriteSonic: Best AI Marketing Tool for Content Writing

Pros
Free plan with 80+ writing tools and templates
Tools for writing articles, outlines, ad copy, social media posts, and more
AI chatbot and image generator
Easy-to-use, beginner-friendly platform
Cons
Written content will still need to be edited
GPT-4 is locked behind the Business plan
Chatsonic (AI chatbot)
Blog and article writer
Blog intro and outline generator
Product description writer
Google and social media ad copywriter
SEO meta tags writer
Website copywriter
Content editor and expander
Email writer
Company mission, vision, and bio writer
Press release writer
Content idea generator
Real estate listing description writer
Keyword extractor
Free Trial Plan

Unlimited Plan

Business Plan

Monthly Cost*

$0

$16

$12.67

Words Per Month

10,000

Unlimited

200,000

Users

1

1

1

Chatsonic

✓

✓

✓

Ai Writer With 100+ Templates

✓

✓

✓

Browser Extensions

✓

✓

✓

Brand Voice

✕

Up to 3

Unlimited

Chatbot Builder

✓

✕

✓

GPT-4

✕

✕

✓

*Based on annual billing, or pay a higher month-to-month cost
For Unlimited plans, WriteSonic also offers more user seats at higher prices. The same applies for Business plans, but with higher monthly word limits (up to 12 million). Custom Enterprise plans are also available.
AI writers are among the most common and talked about AI marketing tools right now, so of course, we also have our top pick for small business marketing. Of all the AI content writers we've seen so far, the best overall is WriteSonic.
As an AI marketing tool, WriteSonic can generate nearly any type of marketing copy. Use it to generate outlines for your blog, write social post captions, ad copies, and more. It also has a chatbot similar to ChatGPT to help with research, and even a forever-free plan to start with.
Beyond its extensive suite of features, we also like WriteSonic for its quality content output, especially if you upgrade to a paid plan that uses GPT-4. (The free and first paid plans only use GPT-3.5, which is slightly more outdated.) Here's an example of some paragraphs WriteSonic generated when we prompted it to write about the best AI for marketing tools for small businesses:
"AI marketing tools have revolutionized the way small businesses can reach and engage with their target audience. With the advancement of artificial intelligence, these tools can analyze massive amounts of data and provide valuable insights to drive marketing strategies. One of the best AI marketing tools for small businesses is chatbots. These intelligent virtual assistants can interact with customers in real-time, answering their queries and providing personalized recommendations.
"By automating customer support, chatbots help businesses save time and resources while delivering a seamless user experience. Additionally, AI-powered analytics platforms are another essential tool for small businesses. These tools can collect and analyze data from various sources, including social media, website traffic, and customer behavior. This information can then be used to optimize marketing campaigns, identify trends, and make data-driven decisions. With AI marketing tools like chatbots and analytics platforms, small businesses can level the playing field and compete with larger competitors in the digital landscape."
When tested on Copyleaks, this paragraph generated a 99.9% probability of being AI-generated, while Hemingway gave it a grade of 16 (Poor). This means you'll have to do a few edits and tweaks to improve it even further, which is best practice for any AI content marketing tool.
Still, for its impressive features portfolio, low prices, and easy-to-use platform, WriteSonic is one of the best AI tools for marketing you can have in your arsenal. Give it a try today.
Semrush: Best AI SEO Marketing Tools for Small Businesses

Pros
AI tools can generate SEO-friendly topics and blog outlines
Many other SEO tools: topic research, keyword analysis, and many more
Free plan available with many tools (although limited uses)
Cons
Most AI tools can only be used once daily on the free plan
Paid plans are quite costly
NEW ContentShake tool (AI topic generator and content outliner)
NEW Keyword cluster generator
NEW AI social post and text-to-video generator (via Predis.ai)
SEO content analyzer with search engine results pages (SERPs) insights and recommendations for voice, keywords, readability, and plagiarism checker
Topic, competitor, and keyword research tools
SEO content template generator
Keyword Magic Tool (keyword generator)
Free Plan

Pro Plan

Guru Plan

Monthly Cost*

$0

$108.33

$208.33

Keyword Research

✓

✓

✓

Competitor Research

✓

✓

✓

AI ContentShake Writing Tool

✕

✕

3/month

Keyword Cluster Generator

✕

✕

5/month

SEO Writing Assistant

✕

✕

Unlimited

SEO Content Template Generator

✕

✕

Up to 800 templates

Topic Research Tool

✓

✓

✓

Keyword Magic Tool

✓

✓

✓

Websites Tracked

1

5

15

*Based on annual billing, or pay a higher month-to-month cost
Semrush also has many other SEO tools. For the full list, check out their pricing page.
Search-optimized copy is one of the pillars of SEO content marketing. Beyond just producing content on the regular, you also need to be sure it matches search engine best practices to get in front of audiences. An easy way to ensure this is by using AI-powered SEO tools to plan and analyze your content, and some of the best and most reliable are from Semrush.
Semrush has a host of SEO tools, but the two most helpful for building your content's SEO are its new ContentShake tool and its SEO Writing Assistant. The former helps you ideate, research, outline, and write content, making it more likely to rank on search engines, while the latter analyzes your written content for keyword gaps, content readability, and more.
With these tools, a lot of the guesswork, manual mind-mapping, and trial-and-error in content marketing is significantly reduced, allowing you to write more effective content from the get-go. Use its ContentShake tool to generate ideas and even prepare drafts for your blogs, and then use the SEO Writing Assistant afterward to check for any SEO gaps and issues.
Here are some examples of Semrush's AI SEO tools in action: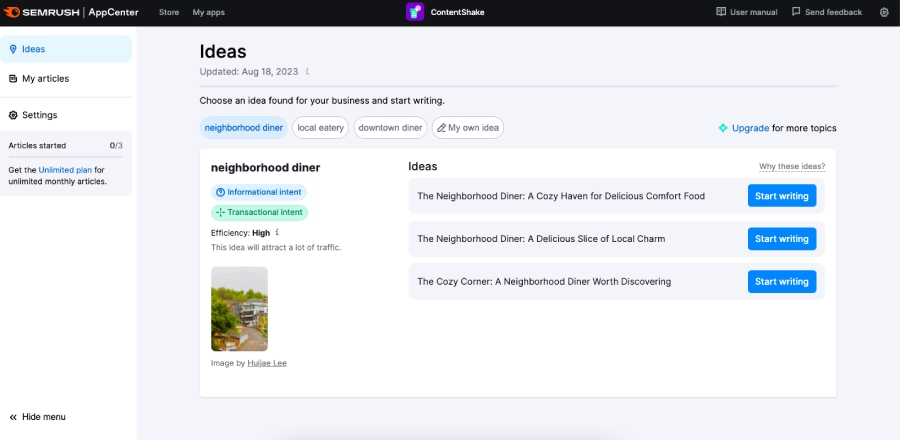 ---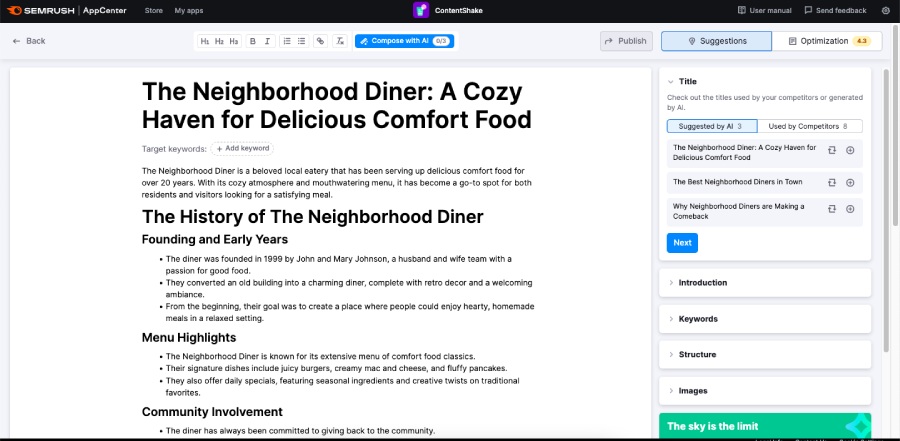 ---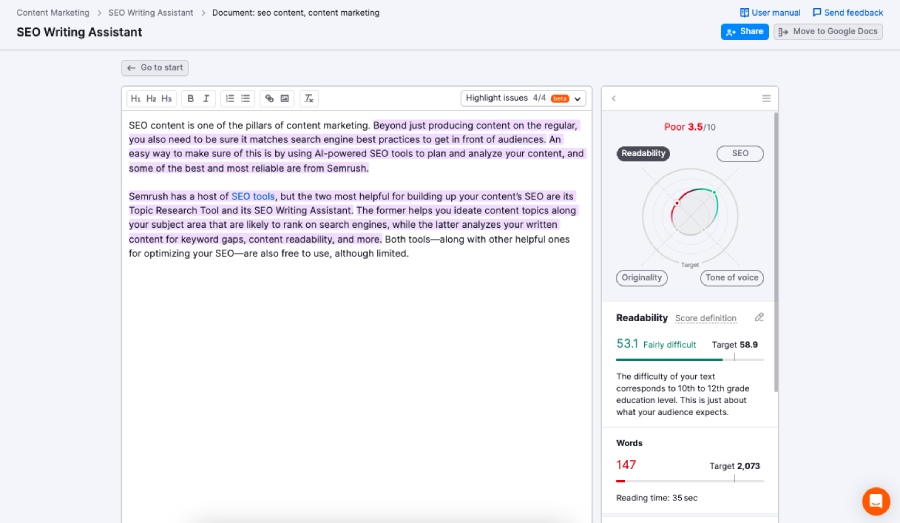 ---
Semrush has long since been one of the best AI marketing tools for SEO, even before the focus on all things artificial intelligence entered the mainstream. It's efficient, easy-to-use, and one of the most helpful smart tools for content marketing. Try it out today for free.
Looka: Best AI Marketing Tools for Building Brand Identity

Pros
Easily create your brand logo and identity in a few clicks
Ideal for complete design beginners who need a brand identity
Design dozens of marketing assets, from business cards to social media templates
Can also generate websites
Cons
No free plan available
Generated logos aren't totally unique or may not accurately represent your brand
Logo generator
Brand kit creator (generates 300+ marketing assets)
Website generator
| | Basic Logo Package | Premium Logo Package | Brand Kit Subscription | Brand Kit Web Subscription |
| --- | --- | --- | --- | --- |
| Cost | $20 one-time purchase | $65 one-time purchase | $96 billed annually | $192 billed annually |
| AI Logo Generator | Single use | Unlimited edits | Unlimited edits | Unlimited edits |
| Logo File Format | PNG | High-res formats | High-res and vector formats | High-res and vector formats |
| AI Brand Kit Creator With 300+ Templates | ✕ | ✕ | ✓ | ✓ |
| AI Website Generator | ✕ | ✕ | ✕ | ✓ |
Building your brand is one of the most essential parts of marketing your business and growing your overall brand presence. And when it comes to the best AI marketing tools to help build your brand, our top pick is Looka.
An artificial intelligence-powered brand-building platform, Looka makes it easy to create a logo for your business from just answering a few prompts. If you have limited design skill, time, or budget, Looka is one of the best AI tools for business branding.
On Looka, you'll start generating your logo by answering a few questions and choosing some design references. Then, once you're happy with your final logo, you can download it for your use or use it to create a full brand kit on Looka, which also includes other marketing materials like email headers and business cards. Finally, Looka also has an AI website builder on its highest plan for generating a fully branded website.
Here's a sample logo and some sample brand assets Looka generated: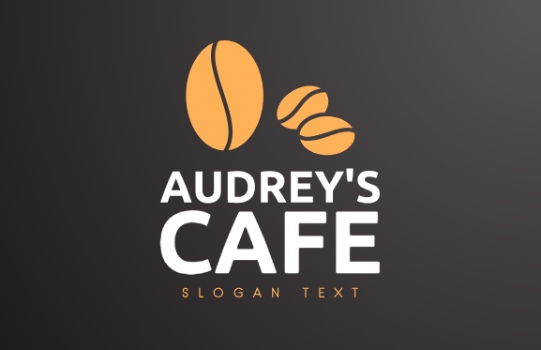 ---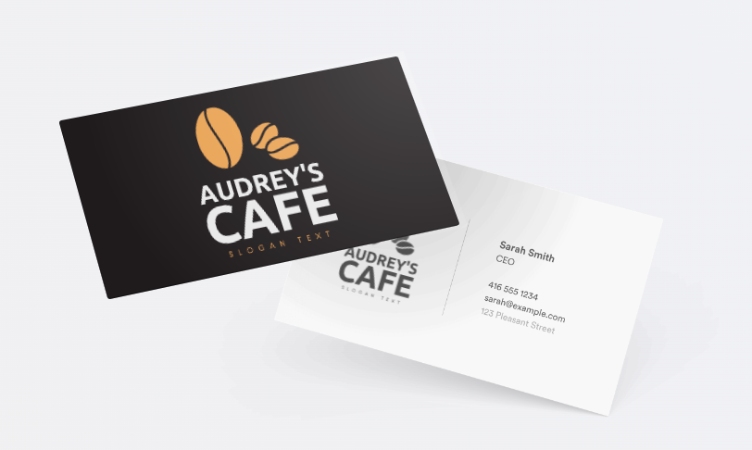 ---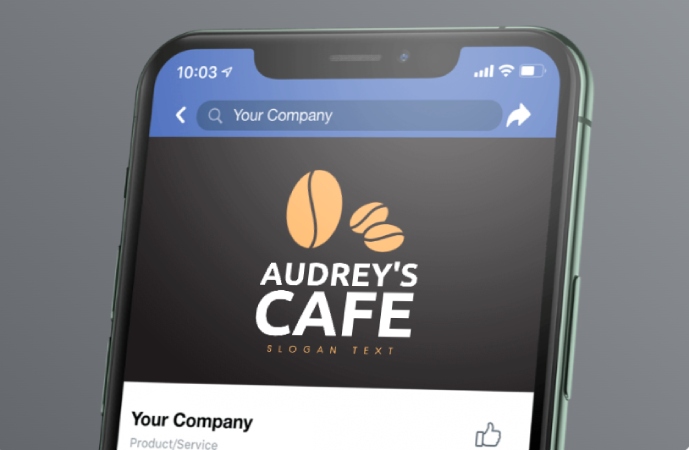 ---
The main drawback with Looka is that it doesn't offer any free plans, although you can try the logo generator for free. You'll only need to pay to download your logo or create a brand kit. However, its benefits are well worth the cost if you need an easy-to-use branding platform. Try it out today.
Canva: Best AI Graphic Design Tool for Marketing

Pros
Create multiple graphics from just one image—streamlines your graphic design process
100% free to use
Customize designs with a drag-and-drop editor
Landing page builder
AI content writer
Cons
Designs can sometimes be generic
The generated templates may not always match your needs
Image-to-design generator (Magic Design)
Text-to-image generator (Text to Image)
Content writer (Magic Write)
Image editor (Magic Edit)
Image background remover (Magic Eraser)
Text translator (Translate)
Video and audio synchronizer (Beat Sync)
Canva Free

Canva Pro

Canva for Teams

Cost

$0

$119.99 billed annually for 1 user

$300 billed annually for first 5 users*

AI Image-to-Design Generator

✓

✓

✓

AI Text-to-Image Generator

Up to 50 uses

Up to 500 monthly uses

Up to 500 monthly uses per user

AI Image Editor

✓

✓

✓

AI Background Remover

✕

✓

✓

AI Content Writer

Up to 25 uses

Up to 250 monthly uses

Up to 250 monthly uses per user

AI Text Translator

Up to 50 pages

Up to 500 monthly pages

Up to 500 monthly uses per user

AI Video & Audio Synchronizer

✕

✓

✓

Drag & Drop Editor

✓

✓

✓

*You can also add more users at an additional cost
Find out the full list of features under each plan in Canva's pricing page.
You probably know Canva best as one of the easiest online design platforms to use. But in late 2022, it released its own suite of AI tools to enhance its design features even further. One of these is its Magic Design tool that generates various designs based on one uploaded image—which is what lands it on our list of the best AI tools for marketing.
With Canva's AI-powered Magic Design tool, you'll only need to upload a single image, and it'll automatically generate various design templates from it, from posters to Instagram stories and anything in between.
It's a helpful tool for designing any graphic you need for your marketing efforts, even if you have limited design skills or time. However, you can still edit the generated designs even further in the drag-and-drop platform. And best of all, it's completely free to use.
Here are some sample graphics Canva's Magic Design tool generated using the same image: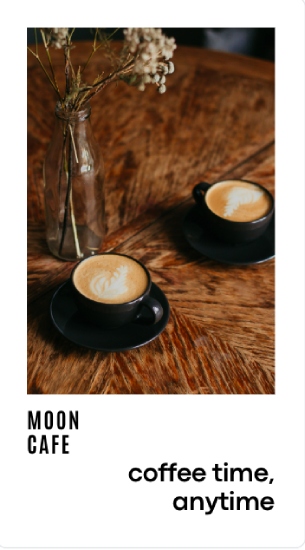 ---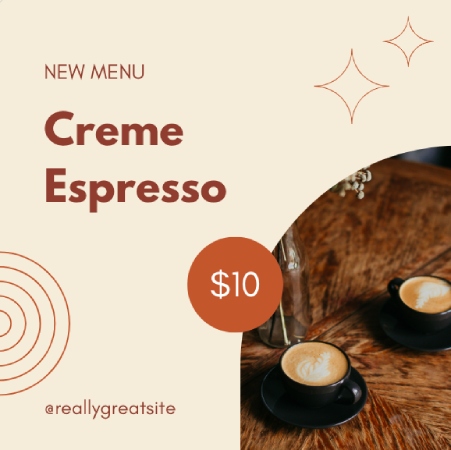 ---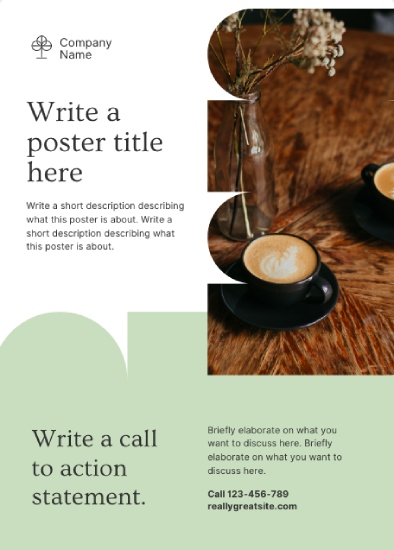 ---
There's no doubt you'll need to create dozens, even hundreds, of graphic designs to market your small business, from print posters to daily social media posts. Canva's Magic Design tool works like an in-house AI graphic design assistant that can streamline your design process and save you time, while still allowing room for customization and creativity. Try it for free today.
Buffer: Best AI Social Media Assistant

Pros
Generate ideas and rewrite and optimize social posts and content
Publish posts, monitor engagement and analytics, and build landing pages
Free plan available with the AI assistant
Cons
No AI tools for images, only text
Generated text isn't tailored to each social media platform
Not very beginner-friendly interface
Content idea generator
Copy rewriter
Copy summarizer
Content expander
Content translator
Free Plan

Essentials Plan

Team Plan

Monthly Cost*

$0

$5/month/channel

$10/month/channel

AI Social Media Assistant

✓

✓

✓

Social Channels

3

1**

1**

Planning & Publishing Tools

✓

✓

✓

Landing Page Builder

✓

✓

✓

Engagement Tools & Analytics

✕

✓

✓

Unlimited Users

✕

✕

✓

Draft Collaboration

✕

✕

✓

*Based on annual billing, or a pay a higher month-to-month cost

**Add more channels at an additional $5 each monthly for the Team Plan, and an additional $10 each monthly for the Essentials Plan
Buffer also has plans for agencies that accommodate 10 or more social channels.
Navigating the ins and outs of social media marketing is necessary for marketing your small business. But it can also be tricky and labor-intensive with dozens of platforms to choose from.
That's also why Buffer is one of the best AI tools for digital marketing on social. Buffer has all the essential tools needed for effective social media marketing, and its AI social media assistant streamlines the whole process even further.
Buffer's AI assistant essentially functions the same way a human social media assistant would. It can generate social media content ideas, repurpose social content from one form to another (e.g., turn an Instagram caption into a comment thread), run A/B tests, and even respond to social media comments on your behalf. And it's available to use on the free plan, albeit with limited credits—for more, upgrade to a higher plan.
Here's a taste of Buffer's AI writer. We tasked it to expand on a prompt announcing the publishing of this article:
Fit Small Business is publishing a new article on the best AI marketing tools for small businesses.
1. Drift: Drift is an AI-powered marketing chatbot that can help small businesses automate conversations with customers online. It can also track customer conversations and generate insights to help you better understand your customers' needs.
2. Retention Science: Retention Science is an AI-powered marketing tool that helps small businesses personalize customer interactions. With Retention Science, you can create personalized emails, personalize website content, and deliver targeted promotions.
3. Albert: Albert is an AI-powered marketing tool that helps small businesses optimize their marketing campaigns. It can analyze customer data, recommend the most effective campaigns, and track performance.
4. AI Targeting: AI Targeting is an AI-powered marketing tool that helps small businesses target the right customers. With AI Targeting, you can create personalized customer segments, deliver personalized messages, and optimize campaigns for better results.
5. Amplero: Amplero is an AI-powered marketing tool that helps small businesses automate and personalize customer experiences. With Amplero, you can create personalized campaigns, track customer interactions, and automate customer engagement.
While Buffer's AI is impressive for generating well-researched ideas instantly, when tested on Copyleaks, it still garnered a 99.9% probability of being AI-generated. Meanwhile, Hemingway gave it a score of 13 (OK). As with any type of AI-written content, it's best used to save time generating drafts that you can polish up manually later.
Social media is an undeniable force for growing your brand's online presence. For an efficient AI assistant that won't break your budget, we recommend Buffer as one of the most useful AI tools for marketing on social platforms. Try it out today starting with a free plan.
Constant Contact: Best AI Email Marketing Platform

Pros
Easily create email layouts and content using AI
Very beginner-friendly email marketing platform
Plans include tools for social media, marketing CRM
Sign-up forms, landing pages, and CRM for segmented lead management
Cons
No free plan, though you can test the platform with a free trial
AI only generates email text and layout—no images or other media
Email content creator
Email content writer
Lite

Standard

Premium

Monthly Cost*

$12 for the first 500 contacts

$35 for the first 500 contacts

$80 for the first 500 contacts

AI Email Creator & Content Writer

✓

✓

✓

Email Automations

✓

✓

✓

Marketing CRM

✓

✓

✓

Social Media Posting

✓

✓

✓

Social Media Ads

✕

✓

✓

Content Segmentation

✕

✓

✓

Google Ads & SEO Recommendations

✕

✕

✓

*Prices increase with more contacts
For automated email marketing enhanced by AI-powered content, look no further than Constant Contact. Constant Contact has long been on our list of the best email marketing tools for small businesses for how easy and effective it is to use, even for beginners. And, its new AI email creation features have landed it as one of today's best AI email marketing tools.
Use Constant Contact's AI email creator to create effective emails more efficiently, and then set up automation workflows to automatically deliver them at the right time and context for each subscriber. These tools make Constant Contact a highly efficient tool for marketing your small business. Plus, its plans come with other helpful features like a customer relationship manager (CRM) tool, surveys, and more.
Here's an example of an email draft generated by Constant Contact's AI when prompted to create an email announcing the publishing of this article.
We're impressed with how professionally written and laid out this email template is, yet one significant drawback is that it doesn't generate any images—you'll have to upload them yourself. On Copyleaks, the generated text garnered an 83.6% probability of being AI-generated, and Hemingway gave it a grade of 6 (Good). Not bad, but for best results, remember to do some editing to add emotion and your brand voice.
Overall, AI-generated content and customized customer workflows make a powerful combination for email marketing. And for a beginner-friendly platform where you can set up an account and send impactful emails in less than an hour, there are few better-equipped than Constant Contact. Get started with the platform today with a 14-day free trial.
MarketersMEDIA: Best AI Press Release Generator
Pros
Generate a professional and detailed press release in minutes
30+ available press release types (crisis response, events announcements, etc.)
Free plan available with 3 daily credits
Also has press release distribution services
Cons
Generated press release still needs to edited
No other AI tools beyond the press release generator
AI press release generator
You can start using MarketersMEDIA with a free plan with three free press releases daily. For unlimited press releases, subscribe to its Unlimited plan—here's what it includes:
Unlimited AI Plan
Cost: $99 monthly
Generate unlimited press releases using artificial intelligence
Unlimited word count and revisions
100+ languages
Email and live chat support
Press releases are one of the best ways to gain media coverage for your small business and get in front of more audiences, but it can also be a time-consuming process. The good news is that AI press release generators are an available option—and the best we've found so far is MarketersMEDIA.
On its press release generator, simply fill in a form with the essential details of your story (purpose, type, subject, contact info, and more), and you'll automatically have a full press release in minutes. We also particularly like MarketersMEDIA for including all the necessary press release info instead of generating just a generic one. Plus, it generates it in the proper press release format, and you can even send it out to journalists from the platform.
Take a look at a sample press release MarketersMEDIA's generator created. We tasked it to create one announcing the publishing of this article: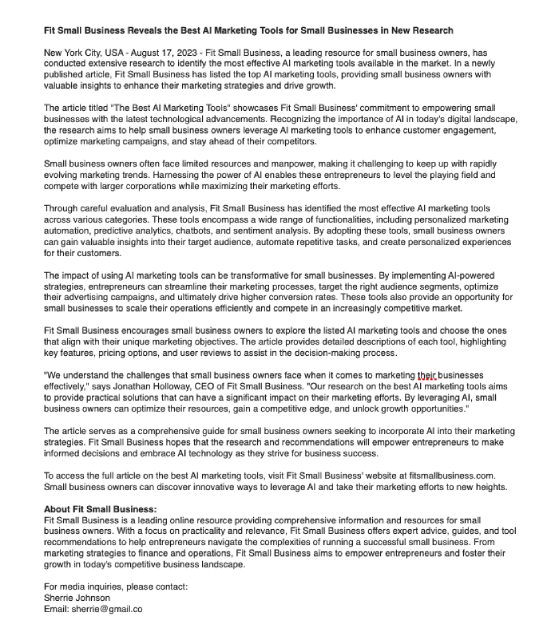 Copyleaks found this press release to have a 94.1% chance of being AI-generated, and Hemingway gave it a score of 16 (Poor). As with any AI press release generator, you'll need to do some edits before sending it. In all, if you need to create a high-quality press release with the help of some AI, MarketersMEDIA is the best option. Try it out today starting with a free plan.
How We Decided Which AI Marketing Tools to Include
Marketing your small business is no small feat. But the advent of AI has unlocked countless possibilities for streamlining all those processes, making it easier to grow your business. For this list, we narrowed the field to the best tools for small businesses based on key considerations like usefulness, cost, and more.
Here are all the factors that helped us decide:
Useful features: While the AI marketing tools on this list all vary in purpose, we included tools for the most essential small business marketing tasks, such as content writing, SEO, branding, website building, and more.
Output quality: It isn't enough for marketing AI tools to simply have smart and automated capabilities—they should also be able to function well and generate high-quality content. While no AI tool is perfect, the AI content generation tools above were evaluated on sites like Copyleaks and Hemingway and with our own expertise to ensure they're qualified enough for publishing with minimal edits.
Cost: Most small businesses are on a tight marketing budget. So we included software that have free AI tools for marketing as well as low starting costs that fit into most small businesses' marketing budget—while still having a strong suite of features.
Scalability: Beyond having affordable starting plans, we also included tools with room for your small business' growth in the future. All the above AI tools for marketing have plans that scale with more features to support your business' development.
Ease of use: Marketing doesn't need to be difficult, even if you're a complete beginner to marketing or AI. We personally tested all of the tools above to ensure that they're easy enough to set up and start using in an hour or two.
Firsthand experience: Our team has decades of combined experience in public relations, website and digital marketing, event marketing, SEO, email, social media, and more, including expertise in building and running a full-stack marketing agency. We tested each tool hands-on and based our recommendations on the tasks and features we know move the needle for small business growth.
Frequently Asked Questions
How is AI used in digital marketing?
Some of the most helpful uses of AI for digital marketing are writing marketing content, generating images and video, creating a brand identity for your business, building and optimizing your website, and analyzing and improving your SEO. Other helpful uses of AI are in ad targeting, market research, and streamlining customer communication. Learn more about each in our guide on using AI in small business marketing.
What types of marketing tools have AI?
Marketing tools like Semrush have always had AI. But with the explosion of generative AI tools over the past 12 months, it's possible to find marketing apps with AI for virtually all tasks, from writing and editing content to email marketing, social media, publicity and public relations, branding, and more.
How can AI marketing tools help grow a small business?
AI-powered tools help grow small businesses by streamlining tasks and using data to improve effectiveness. This includes content creation, market research, SEO analysis, and automations on email, social media, and other marketing channels. Not only do they speed up and automate marketing tasks but they increase small business revenue by identifying and reaching out to customers who are ready to buy, at just the right time.
Bottom Line
Software powered by artificial intelligence is on an unstoppable growth, especially in marketing. The tools above are among the best of the best. They can streamline content creation, automate marketing tasks on various platforms, and significantly help your research and analyses. And most are affordable or even free. Try them out today to reach your business marketing goals in easier and more efficient ways.