A business website is essential to remain competitive in the market. WordPress is designed to take the complexities out of the way, and even a novice can set up a website using WordPress within a few hours.
If you're not familiar at all with using WordPress, start with our step by step guide, and then come back here to learn some powerful, time saving WordPress tips and tricks from business experts.
Here are the top 25 WordPress tips and tricks from the pros:
---
1. Don't Be Afraid to Get it Wrong the First Time
---
2. Choose A WP Theme that Compliments Your Company Brand
---
3. Consider How Your WP Site Looks on Mobile
---
4. Make Use of the Extensive Online Help Content for WordPress
---
5. Focus on the Basics of your WordPress Site
---
6. Understand the Basics of Search Engine Optimization (SEO)
---
7. Find A Balance Between Existing Solutions And Custom Development
---
8. Consider Consulting an SEO Specialist Before Building Your Site
---
9. Regularly Backup Your Site
---
10. Get the Hang of Yoast SEO Plugin
---
11. Consider Using a Professional Web Hosting Platform
---
12. Identify What Your Audience Needs with Entertaining Plugins
---
13. Always Stay on Top of Updates
---
14. Try Your Hands on an Existing Site
---
15. Understand How a Redirect Works
---
16. Know How Your Website is Performing
---
17. Avoid Using Fancy Image Displays
---
18. Make Security Your Number 1 Priority
---
19. Get Familiar with Bulk Editing Title Tags & Meta Descriptions
---
20. Protect Your Website from Spam Content
---
21. Choose the Right Theme & URL for Your Website
---
22. First Impressions Always Count
---
---

24. Get your Website Up to Speed
---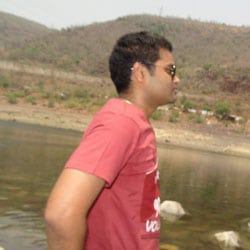 25. Make plugins work for your security
---
Over to You
We'd like to thank all our experts who took time to contribute to this article. Now, it's your turn!
Did we miss out on any WordPress tips that have worked for you? Share with us by leaving your comment below.