Top Tips for Catering & Event Marketing
Catering and special event businesses have unique marketing needs that blend digital marketing tools with traditional paper promotional materials and word-of-mouth campaigns. After more than a decade working in the food service and event industry, I've learned a lot about how to market catering and event businesses. Here are my top tips for marketing a catering or event business.
1. Start With a Memorable Name
The first step to marketing your catering or events business is to give it a name prospective customers will remember when they book their next event. Bread and Butter Catering in Maine is a great example. It is simple, memorable, and reminds prospective customers about good food. Don't overcomplicate things with a confusing name.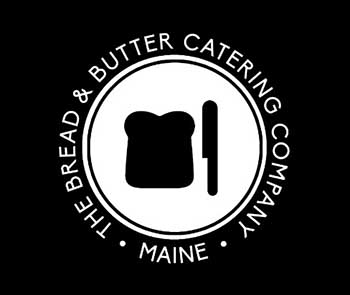 2. Build a Professional Website
Most of your event and catering inquiries will come from the internet, so your online storefront should be user friendly and show customers what style of food and service they can expect from your catering or event business. Since many internet users browse on smartphones and mobile devices, make sure your website is mobile-friendly.
3. Add Online Ordering to Your Website
If you want to automate some of your administrative tasks, set up an online ordering system for small pickup or delivery catering orders directly on your website. Most catering software or point-of-sale (POS) system software offer built-in ecommerce tools to make creating an online ordering site a breeze.
If you think online ordering might be too expensive for you, consider opening a Square account. Square offers users a free online store, complete with a free Square domain if you don't yet have your own web address. A Square Online Store is the least expensive way I know to start accepting online orders for a catering business.
4. Add a Detailed Event Inquiry Page to Your Website
In addition to an online ordering page to field some quick turnaround pickup and delivery orders, your website should have a detailed event inquiry page. An event inquiry form on your website ensures that interested customers provide you with all the relevant information you need.
In addition to making it easy for customers to book your services, you'll cut down on the number of incomplete inquiries you receive, making it easier for you to respond quickly. Dress up your inquiry page with gallery images of past events so your prospective customers can get excited to work with you.
5. Create a Google Business Profile
A Google Business Profile, also known as a Google My Business account helps customers find your catering company from an internet search looking for local caterers. You can create a Google Business Profile account even if you don't have a physical storefront where customers can visit you.
When you create your business profile, you add the metropolitan area you serve. If you operate from your home (as is permitted in some states), you can hide your street address. Your business will still appear in local searches for catering companies.
6. Be Active on Social Media
While you're setting up business accounts, remember social media. You should definitely have accounts on Instagram and Facebook. Caterers surveyed by the International Caterers Association (ICA) say that these two are the most active social media platforms for their business. Though TikTok is quickly gaining popularity.
Most caterers told the ICA that they post on social media twice a week or more. If you have the bandwidth, that is a great cadence to aim for. Make your posts personal and mix up the content. Share photos or short videos of events. Show recipes you are developing for upcoming holidays or seasons. Every few posts share a promotion, special, or reminder for your followers to book upcoming events. However, if your feed is all promotions all the time, your audience will tune out.
7. Design Mouthwatering Paper Menus
While most food service businesses have become more digital in recent years, catering is still a traditional business in a lot of ways. Sharp looking paper menus—especially easily transportable trifold brochures– are important to have. Unlike a website, you can drop off stacks of these menus at bridal shops or lay them out on a table at a trade show.
Put some resources behind this design. If you're on a budget, you can use predesigned templates from Canva or another design platform. If you have the funds, hire a freelance designer from a site like Fiverr or Upwork. A professional designer can ensure that your printed materials coordinate with your website and other branding.
8. Print High-quality Business Cards
Business cards might seem a little old school, but they are the fastest way to share your business information when a potential client requests it. It's also easier to get other businesses like photography studios and party planners or previous clients to share with others.
In addition to your business name and contact information, you can include QR codes to direct referrals to your event inquiry page. You could print cards with different promotional codes to track exactly where your referrals are coming from.
9. Network With Other Catering & Event Companies
Catering is a competitive industry, but it is equally collaborative. No one knows exactly how hard you work or what challenges you deal with like another caterer or event company. Other caterers and event professionals are also a great resource for business.
You'll sometimes find that you have more inquiries than you can handle, if you have a network of other caterers, you can refer overflow work to them, or share the work on a large event. Just so, your network of caterers will be able to refer overflow business to you.
10. Partner With Complementary Businesses
Look for businesses that offer different, non-competing products to your target customer. If you want to drive wedding sales, these complementary businesses could be photographers, musicians, florists, dress store owners, or wedding planners. It's another outlet for referrals and cross promotion. Plus, in a business where you're constantly working with new clients, it's nice to see familiar faces.
11. Create a Referral Program
It is common knowledge that it's less expensive to retain repeat clients than to find new ones. Catering and events customers don't often have a lot of repeat events (unless you're in the corporate catering business). Where restaurants rely on loyalty programs, caterers can rely on referrals. Reach out to your best clients with offers for treats and perks when they refer customers to you.
This could be a discount on pickup or drop-off catering orders, boxes of seasonal baked goods, or a gift card for a coffee shop or other non-competing business. If you have a lot of referring clients, it can help to give them their own promotional codes so you can track them more accurately. Catering management or POS software typically includes these tools.
12. Offer Discounts & Perks to Repeat Customers
Repeat customers are not unheard of in the catering and event industry. I frequently had clients returning for holiday dinners and events. Offering a discount or perk to returning customers can show your clients you appreciate their business. For times when a discount doesn't make sense (such as the busy holiday season), consider perks instead. You can reach out to your loyal clients to offer the most popular dates before they are booked.
You can add supplements like a sparkling wine toast or a truffle garnish. If vendors offer you a deal on products (like cases of sparkling wine), you can offset the cost of these additions.
13. Host Cooking Classes
Use the downtime between busy wedding and holiday seasons to diversify your offerings. Host a cooking class. You can use this as an opportunity to showcase new seasonal offerings or explore a cuisine you want to add to your menu. Or, you could have fun with it and just cook the dishes you love. If you don't have a storefront, you can rent space in a commercial kitchen, like a restaurant when it is closed.
14. Exhibit at Wedding & Event Shows
Every year there are multiple expos, conferences, and shows in the events and catering industry. Many small markets also have multiple bridal shows and wedding expos throughout the year. Fees for booth space range from $200 to more than $1,000, typically based on the location of your booth and size of the show. The smaller the market, the less expensive the booth rental fees. But small shows can still be useful.
It's not about the size of the show so much as it is about converting the attendees into paying clients. If you book one wedding or corporate holiday party from an expo, you'll more than have paid for your booth rent.
15. Host Tasting Events
Tasting events hit the same tone as a cooking class, but are logistically easier because they are essentially catered events. Tasting events are especially useful before wedding and holiday booking season. A tasting event gives you the opportunity to showcase your food and service to potential customers. It is a great thing to promote at a wedding or event show, to give potential customers a next step between learning about your business and booking you for a big event.
16. Distribute Complimentary Treats to High Profile Clients
If you have big-ticket clients (or high-ticket target clients), drop some treats by their office to remind them how much they love (or will love) your food. Most corporate clients start planning their holiday in late summer (August to September). But many companies also have quarterly and annual meetings and celebrations when their teams perform well.
So anytime you have downtime, treat boxes are a good idea. Serve them, of course, with a healthy portion of your printed menus and business cards so it is easy for whomever makes the catering decisions to reach you.
17. Use Email Marketing
Email marketing is a popular way to communicate regularly with your acquired contacts. A weekly or monthly email is a good way to keep your catering or event business on people's minds when they have an upcoming event to plan.
Make your emails valuable, with tips for seasonal entertaining or easy recipes. Be conversational and engaging; let your prospective customers know what it would be like to work with you.
18. Invest in High-quality Food Photography
Customers eat with their eyes first. Spending some money on professional food photography will strengthen all of your other marketing efforts from printed menus to your website, social media posts, and marketing emails. You can find food photographers near you through a simple internet search. Or you can hire a food photographer from a freelancing website like Fiverr.
19. Purchase Advertisements With Relevant Publications
What publications are relevant depends on your market. If you are in a major tourist destination, advertising with large wedding and event websites (like The Knot) and major magazines (like Brides) makes sense. Large and small caterers should consider local weekly and daily and digital newspapers. Travel and leisure publications affiliated with your town or nearby resorts also make sense.
20. Advertise on Social Media
Beyond simply posting on social media, create high-value, eye-catching advertisements. Facebook and Instagram in particular have excellent audience targeting filters, allowing you to hone in on a niche audience. Are you looking to book your venue or catering services ahead of summer wedding season? You can target your ads to brides in your county or state. If you want to appeal to corporate holiday parties, set your filters to focus on business owners or human resources managers (who are typically the folks tapped to plan company events).
21. Brand Your Fleet & Team
One restaurant I managed printed the contact information for our catering arm on the back of the catering employee uniform shirts. Whenever our team set up an off-premise event, any potential customers curious about the tents and tables going up got an eyeful of our logo and contact information.
If you have a delivery van, wrap it with your business logo and contact information. If you don't have a full-time van and use rentals or personal vehicles when you have off-premise events, you can get large printed magnets to affix to the sides.
Bottom Line
Catering and event marketing is tricky because you can't rely on just one channel. You need to diversify your strategy and include both digital and hard copy marketing materials. Leveraging a network of other event professionals and making your presence known through event and bridal shows and local advertising increases your catering and events business' visibility. And every dollar you spend capturing images of your mouthwatering food is worth it to strengthen the rest of your marketing materials.