8 Best Restaurant Website Builders in 2023 [Ranked]
Your website is the hub of your online brand presence, so it needs to be search-friendly and offer a good experience on any type of device. The best restaurant website builders provide easy, intuitive tools for this and more, such as online ordering, reservations, and marketing tools to generate sales and customer loyalty. To help you choose, we ranked the best website builders for restaurants below:
Best Restaurant Website Builders at a Glance
| Restaurant Website Builders | Expert Score Out of 5 | Free Plan | Starting Cost/Online Payments | Online Ordering | Reservations | Learn More |
| --- | --- | --- | --- | --- | --- | --- |
| | 4.9 | ✓ | $0 | ✓ | ✓ | |
| | 4.7 | ✓ | $27* | ✓ | ✓ | |
| | 4.4 | ✕ | $9 | ✓ | ✓ | |
| | 4.4 | ✕ | $1** | ✓ | ✓ | |
| | 4.4 | ✕ | $23* | ✓ | ✓ | |
| | 4.2 | ✕ | $21.25* | ✓ | ✓ | |
| | 4.1 | ✓ | $24.99* | ✓ | ✕ | |
| Via | 3.8 | ✕ | $2.95* | ✓ | ✓ | |
*Price per month billed annually; some platforms offer monthly billing at a higher cost
**Billed annually, first-year pricing; renews at a higher rate
Weebly: Best Restaurant Website Builder Overall (& Cheapest)

Pros
Start for free, including online orders
Easy to build a site quickly with restaurant templates and premade content blocks
Online ordering, coupons, and gift cards sales with all plans
Paid plans are less expensive than alternatives overall
Square payment processing included
300-plus apps (Weebly editor)
Postmates and DoorDash integrations (Square editor)
Cons
Limited design flexibility, unlike Squarespace and Wix
Fewer templates than Wix
Wix, Squarespace, and IONOS are better for SEO
Robust ecommerce, starting for free
Weebly editor offers the most customization and access to 300-plus apps like Restaurant System, OpenMenu, Testimonial Builder, TripAdvisor, events calendars, and Promo Bar
Unlimited online orders and table reservations via free Restaurant System app (GloriaFood)
Square editor's AI-generated sites are the fastest way to build a restaurant website
Square for Restaurants POS users receive online orders in the point-of-sale (POS) app
Cheapest website builder—robust restaurant website features starting in the free version and less expensive comparable plans overall
Multi-level dropdown navigation menus make it easy for users to access multiple menus, such as breakfast, lunch, dinner, happy hour, and catering
Run limited-time offers (LTOs) using coupons
Add pop-ups to stimulate sales or advertise special offers or events
Events calendar to showcase live music or other times of interest
Sell gift cards to spark repeat business and loyalty
Accepts payments through Square (any plan) and third-party providers (Professional or Performance plan)
---
No other website builder offers so many features at such an affordable cost, and none offer a free version with online ordering. With that said, restaurants should budget for at least the Professional plan to use a custom domain name and build brand credibility with an ad-free site.
| Plans/Features | Free | Professional | Performance |
| --- | --- | --- | --- |
| Cost per Month* | $0 | $12 | $26 |
| Free Domain | ✕ | ✓ | ✓ |
| Sell Online | ✓ | ✓ | ✓ |
| Online Ordering for In-store Pickup | ✓ | ✓ | ✓ |
| Automatic Tax Calculator | ✓ | ✓ | ✓ |
| Loyalty Member Pages | ✕ | ✓ | ✓ |
| Coupons | ✓ | ✓ | ✓ |
| Gift Cards | ✓ | ✓ | ✓ |
| Digital Goods, Such as Event Tickets | ✕ | ✓ | ✓ |
| Cart Abandonment Emails | ✕ | ✕ | ✓ |
*Cost with annual billing; monthly billing is available at a higher rate
---
Weebly is the best restaurant website builder because it includes several key features important for restaurants wanting to build a strong brand. Even on the free version, you can sell gift cards, generate new and repeat business LTOs and coupons, and customers can order online for in-store pickup, thanks to ecommerce features powered by Weebly's parent company, Square.
Pro tip: Free website builders publish your site on a subdomain and display ads, which isn't credible for business use. So we suggest using free versions to build your site or test platforms and then upgrading to a paid plan that hosts your website on a custom domain, ad-free.
If you opt for the Square editor when building your restaurant website by choosing "ecommerce site" during setup, your website will integrate with Square's small business tools. This includes direct integrations with Postmates and DoorDash and the ability to receive online orders directly in your Square for Restaurants POS. See the steps for creating a restaurant website on Weebly using the Square editor.
Alternatively, you'll have access to over 300 third-party apps if you elect to use the Weebly editor for personal sites. Both editors have full ecommerce capabilities, but the Weebly editor is the one you need if you want to integrate the free Restaurant System app (GloriaFood's), which allows for unlimited online ordering and table reservations.
Weebly plans support members-only pages for exclusive offers, such as for loyalty program members. In addition, it allows the sale of digital goods, such as tickets for special occasions at your restaurant, like a private event or concert. They also provide the ability to add pop-ups to spark sales of LTOs or draw attention to new menu items, loyalty rewards opportunities, or upcoming events. Learn how to build a Weebly website, including a video tutorial.
The biggest drawback to using Weebly is the platform's design tools and website customization capabilities. While you can add a lot of functionality through apps, you won't be able to move elements easily vs when using drag-and-drop website builders like Wix and Squarespace. Also, Wix has far more templates to choose from, as well as more robust native functionality for restaurant websites. Read our list of the best Weebly alternatives for more options.
Expert Opinion
Weebly is the best website builder for restaurants that want to get online quickly and easily, and the cheapest, with online ordering, coupons, and gift card sales all starting for free. It also integrates with free restaurant apps to display menus, share testimonials, and push promotions. Read our Weebly review to learn more or get started with the free plan today.
Wix: Most Robust & Best Niche Features for Restaurant Websites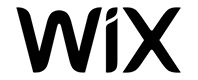 Pros
Forever-free plan
Ecommerce plans with dozens of native restaurant website features, including online ordering, reservations, and events
Marketplace of 300-plus third-party apps
Largest library of restaurant website templates of any platform
Great for SEO
Cons
Can't sell online without a paid plan, unlike Weebly
Plans with comparable features are cheaper with most other platforms
Site building may take longer because there are so many design options to consider
Ecommerce plans have the most robust general and niche native tools for restaurants, including online orders, custom menus, reservations, discounts, ticketing and events, and memberships
One-click loyalty program integrations like Smile, Birthday & Loyalty club, and Reperks
Tons of prebuilt templates, menu pages, and content blocks designed for restaurants
Website engagement and sales tools like spin-to-win discounts and discount code pop-ups
Proprietary Wix restaurant apps for online ordering, reservations, live chat
Apps for delivery integration, including DoorDash
Manage phone and online orders in one place to save time
Artificial intelligence (AI) template generator and content writer to speed up site building and copywriting for pages and SEO elements like titles and meta descriptions
Integrate a free or paid Semrush account for keyword research in the dashboard
Google Ads vouchers and apps to integrate Google Ads and remarketing, Microsoft Ads, and Facebook Ads
Embed code for even more functionality or to connect apps not in the marketplace
---
Like Weebly, Wix offers a free version. However, this does not include the features and capabilities most restaurant websites will want, like online ordering, reservations, and coupons. Most restaurants will find that the Business Basic plan has all the functionality its website will ever need.
| | Free | Combo | Business Basic |
| --- | --- | --- | --- |
| Cost per Month* | $0 | $16 | $27 |
| Storage | 500MB | 3GB | 50GB |
| Bandwidth | 500MB | 2GB | Unlimited |
| Free Domain & Secure Sockets Layer (SSL) | ✕ | ✓ | ✓ |
| Site Booster (SEO) | ✕ | ✕ | ✓ |
| Google Ad Vouchers | ✕ | ✕ | ✓ |
| Online Ordering | ✕ | ✕ | ✓ |
| Reservations | ✕ | ✕ | ✓ |
| Custom Menus | ✕ | ✕ | ✓ |
| Memberships | ✕ | ✕ | ✓ |
| Events/Ticketing | ✕ | ✕ | ✓ |
| Cart Abandonment Emails | ✕ | ✕ | ✓ |
*Billed annually; monthly billing is available at a higher cost
---
Of all the top restaurant website builders, Wix provides the most robust features and tools for restaurants. It has the most restaurant-specific templates (around 75) and hundreds of premade content blocks, the most restaurant-geared one-click third-party app integrations, and the most native general and niche native features.
For example, reservations, events, and ticket sales are included in Wix's Business Basic plan but require free or paid add-ons in Weebly. In addition, it's easy to use and tops our list of the best website builders overall. It only lost out to Weebly for the top spot based on affordability and the robust ecommerce starting for free with Weebly.
In addition to max functionality, Wix has integrated AI to speed up website building. Wix's artificial design intelligence (ADI) will build a template based on answers to your questions, including the functionality you want. Here's a step-by-step guide and video tutorial on how to build a Wix website. As you build your site, an AI writer is available to help you create content for your site's pages, blog posts, and meta tags.
Wix also has AI to analyze the performance of your Facebook and Instagram ads so you can get the most from your social ad budget. And with ecommerce plans, you'll even be eligible for hundreds of dollars in vouchers, such as Google Ads promo code, to attract customers and sales online. In addition, there is
As with Weebly, you can create coupons, sell gift cards, and implement a loyalty program, but these―and essentials like online ordering and reservations―require at least the Business Basic plan. If you are on a tight budget, Weebly's lowest-tier plan includes online ordering and the ability to integrate third-party apps for additional functionality, so it might be the better option. Get more options from our list of the best Wix alternatives.
Expert Opinion
Wix is the best restaurant website builder for those wanting the most robust features and tools. It is beginner-friendly, so you can create a beautiful and functional website without doing a line of code. Read our expert Wix review to get a closer look at the platform's capabilities or test the waters risk-free using Wix's free plan.
GloriaFood: Best Dedicated Restaurant Website Builder

Pros
Dedicated site builder just for restaurants
Puts beloved GloriaFood's features for online ordering, delivery, and reservations into an all-in-one solution with hosting, domain, and SSL Get a sales-optimized website through
GloriaFood or add functionality to your existing site
Affordable website builder for restaurants (as low as $9 per month)
Cons
No app marketplace or ability to embed integrations
No blog features, which limits your ability to rank in organic search
SEO features are basic overall
Can't customize the design of your site outside of content and images
Lots of steps to sign up just to see what you can do with your site
Restaurant-specific website builder with hosting, domain, and SSL bundled in one plan
Affordable; from $9 a month
Supports online ordering for pickup or delivery, table reservations, and order-from-table
Your customers can order from a mobile app branded to your restaurant
Integrated text and email marketing, reviews, and social media, including a Facebook "Shop Now" button
Create and order flyers in the app
Very easy for beginners as there is no visual site design customization except selection of images and entry of your text into fields
Free stock image library or upload your own photos
---
Get everything in one plan for $9 per month:
Hosting, domain, and SSL
Restaurant website template
Menu builder
Stock food image gallery
Mobile app to accept orders

Online ordering for pickup or delivery
Set your delivery radius
Unlimited online orders
Promotions and coupons
Free support
Beyond what's included, you can also opt to purchase either of the following add-ons:
Online payments ($29 per month): Accept online payments directly instead of having them pass through GloriaFood
Advanced promotions ($19 per month): Run multiple promotions at the same time and target offers to specific customers
---
GloriaFood is one of the most well-known names in restaurant apps. As we stated above, its Restaurant System is a top reason for Weebly leading the pack in our list of the best website builders for restaurants. It enables unlimited online ordering, reservations, and more.
However, you can bypass Weebly and get an all-in-one solution through GloriaFood (owned by Oracle). For true beginners, this dedicated restaurant website builder offers the ability to get a professional-looking website without spending time on design. Once you set up your site's content and imagery, you'll only need to revisit the site builder if you need to change something, like your menu, promotions, business hours, and so on.
On the flip side of that coin, the downside to using GloriaFood's dedicated site builder is that you can't customize your site beyond these elements. Plus, its lack of blog functionality limits your ability to use content marketing to rank in online searches or share interesting tidbits, such as recipes, stories about your company, or event details, with customers. If you want everything GloriaFood's app has to offer with a bit more freedom, Weebly is a better option.
Expert Opinion
Using a dedicated restaurant website building platform can save you a ton of time designing your site. GloriaFood's reputation in the industry and high customer ratings makes the Restaurant Website Builder the best choice for those who want a ton of functionality with minimal time investment.
IONOS: Best for Dedicated Support Building Your Site

Pros
Dedicated success consultant and 24/7 expert help and support
$1 per month the first year includes ecommerce, domain, SSL, and email
Intuitive, section-based editor
One-click widgets for website functionality (business apps)
Embed code for website functionality beyond native tools
Large stock image library
SEO features are solid
Cons
No third-party apps
Cost increases after the intro period, making the higher tier plans more expensive than most other site builders on this list
Can't customize your design as much as you can with Wix or Squarespace
Dedicated consultant with all plans to help you get the most from the IONOS website builder
High level of support available 24/7
Premade templates for restaurants
Widgets for restaurant menus, TripAdvisor, Yelp reviews, OpenTable, Google map, coupons, and more
Pop-ups, live chat, and email marketing built-in to engage your audience
Super-affordable first-year plan with ecommerce is $1 a month
Plans include a free domain, SSL, and business email account
Sites including automatic image compression and Google PageSpeed optimization for fast site loading, plus IONOS' global content delivery network (CDN)
---
IONOS offers noncommerce plans that start at $1 a month for the first year. However, we assumed that a restaurant owner would want to be able to take payments online, so below is an overview of the platform's online store plans.
Plans/Features

Plus

Pro

Expert

Intro Cost

$1

$25

$35

Length of Intro

12 months

6 months

6 months

Renews at

$25

$50

$75

Domain, SSL & Email

✓

✓

✓

Online Payments

✓

✓

✓

Products

5,000 physical only

10,000

physical or digital

Unlimited

Google Ads, Remarketing & Shopping

✓

✓

✓

Email Marketing

✓

✓

✓

Mobile Shop Management

✓

✓

✓

Multilocation

✓

✓

✓

Restaurant Menus

✓

✓

✓

Yelp & TripAdvisor Widgets

✓

✓

✓

Embed Code

✓

✓

✓

Navigation Links

✓

✓

✓
---
I have to admit that, when I was researching website builders, I didn't think IONOS was going to be in the running. However, after taking a deeper dive into the features in its online store builder plans, not only did they rank among the best website builders for restaurants, but they also offer more than several other providers.
Among these extras―and unique to IONOS―is that your plan includes a dedicated success consultant. IONOS wants you to get maximum value from your website. Having a dedicated consultant to turn to makes everything easier, from setup to functionality, so that you can create a restaurant website that represents your brand and supports the growth of your business.
Whereas many website builders enhance basic features through third-party apps, IONOS puts a wide variety of business tools in widgets. This makes it easy to add things like menus, reviews, forms, calendars, a map, and driving directions. Plus, there's a code embed widget in case you want to add functionality not represented in its native apps.
IONOS is also a top site builder for SEO. In addition to page and site-level optimizations, it has a global CDN and automatically applies Google PageSpeed and image optimizations. You can embed a Google map, integrate social media, and IONOS has just added an AI writer into the platform to power content for your website, blog posts, meta descriptions, and more.
While intuitive, the IONOS site builder doesn't offer full drag-and-drop website editing, which limits your ability to customize your site completely. It does come with premade restaurant website templates and a large library of free stock imagery, but you will get more design freedom with Wix or Squarespace.
Expert Opinion
IONOS offers a slew of restaurant-specific features and tools, but what sets it apart is that your plan includes dedicated support. A success consultant will work with you to understand your business and what you want for your site and help you set it up with the features and functionality you desire. There's no free plan, but at $1 a month for the first year, testing the site builder is a low-risk proposition, especially with its 30-day money-back guarantee.
Did you know? A CDN is a system that installs your website on multiple servers so it will load faster worldwide.
Squarespace: Best Restaurant Site Builder for Easy, Fast Design

Pros
Modern and visually striking restaurant templates
Drag and drop editing for full design freedom
Mobile-friendly responsive templates
Ability to edit in the mobile version
Solid SEO features
OpenTable integration for reservations
Change your template without starting over (unlike most site builders)
Cons
No free plan
Few third-party apps
Pickup options don't allow customers to set a preferred time and there's no option for delivery
Highest plan tier is quite costly—the most expensive on this list
Luxe restaurant templates, menu pages, and content blocks
New Site Styles makes it easy to apply site-wide settings for colors and fonts to match your brand
Free professional image library to save you time and money
Integrates with OpenTable for online reservations
Ecommerce with the second tier plan
Email marketing and website marketing tools like pop-ups and banners with ecommerce plans
Site analytics and recommendations based on your desired keywords
SEO guidance and checklist, and all SEO features are included with all plans
With Wix, among the best drag-and-drop website builders
---
We are thrilled to note that Squarespace has integrated email marketing and member areas back into plans (and not in paid add-ons). This adds more value to your package and brings its offerings back in line with top rivals like Wix and Weebly (and directly impacted our expert score of this platform).
| Plans/Features | Personal | Business | Commerce Advanced |
| --- | --- | --- | --- |
| Cost per Month* | $16 | $23 | $49 |
| Domain & SSL | ✓ | ✓ | ✓ |
| Unlimited Bandwidth & Storage | ✓ | ✓ | ✓ |
| Free Image Library | ✓ | ✓ | ✓ |
| Reservations (OpenTable) | ✓ | ✓ | ✓ |
| Pop-ups & Banners | ✓ | ✓ | ✓ |
| Online Payments | ✕ | ✓ | ✓ |
| Transaction Fees | N/A | 3% | 0% |
| Unlimited Products | ✕ | ✓ | ✓ |
| Tickets | ✕ | ✓ | ✓ |
*Pricing with annual billing, or pay monthly at a higher rate
---
Squarespace is widely known for modern, professional templates and an intuitive site editor, which now has full drag-and-drop editing capabilities. It's easy to use, even for beginners. Find out just how easy by reading our step-by-step instructions for how to build a website with Squarespace.
Squarespace's design panel lets you make site-wide changes in just a few clicks. When you want to change fonts, colors, or spacing, you don't have to go through each page to implement them efficiently. With Squarespace, you can edit your website on your mobile phone when you need to update your menu or add content on the go.
Squarespace supports online reservations through OpenTable as well as online ordering for in-person pickup. Plus, with any plan, you can easily add a Google Map to your site, and Squarespace has robust SEO built-in, so customers can find your restaurant easily online and in person.
Restaurants who want to grow a following and drive more foot traffic to their location can benefit from Squarespace's marketing features. It offers social feed integration, SEO tools to make sure your restaurant gets found online, and email marketing.
What's lacking in Squarespace compared to a dedicated platform like GloriaFood or robust plans with Wix and Weebly are restaurant-tailored tools. While there are some workarounds, it doesn't offer solutions for reservations and online ordering that are as clean as other platforms.
Expert Opinion
If you want your website to look like a professional designed it, Squarespace is the site builder to try first. The combination of style and functionality is why it's best for restaurant owners who want to showcase their food and space. Premade templates and menus make it easy to build a website, and built-in SEO features ensure your restaurant will get found in online searches. Read our Squarespace review, then test it out with the 14-day free trial.
Duda: Best Restaurant Website Builder for Local SEO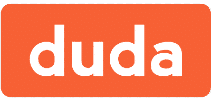 Pros
Enable local business schema for free (you'll still have to generate the code)
Beef up SEO even more with third-party apps for ranking insights and local listings management
Personalized content rules serve up pop-ups, promotions, and more to specific site visitors, such as new or returning customers, people in your area, or people visiting during specific times
40-plus payment processing options
Accept tips
Sell on social channels
Cons
Ecommerce is third-party and requires a paid add-on
To allow customers to set their preferred time for order pick requires at least the second ecommerce plan add-on
Only a few dozen third-party apps vs 300-plus with Wix or Weebly
No built-in schema markup generator
Lacks native email marketing you get with IONOS and GoDaddy
No free plan and your domain isn't included free during the first year
Toggle on local business schema fields, then use a free markup generator like Merkle's Schema Markup Generator to create the code to put in each field
Prebuilt restaurant website templates, content blocks, and menu widget
Add Google Maps and navigation easily to your site
Use custom rules for personalized content to display pop-ups, promotions, banners, and other elements to site visitors based on the rules you set
More than 40 different payment processing options, including PayPal, plus the ability to add tips to online orders, and tax is calculated automatically
Integrate Yelp reviews and social media channels
Set up multiple delivery areas with unique delivery charges
Let customers set their preferred order pickup time
---
Duda's restaurant ecommerce requires the purchase of an ecommerce add-on. The pricing below reflects the purchase of the base Duda plan ($14 per month) plus the cost of one of its ecommerce plans.
| Plans/Features | Basic + Standard Ecommerce | Basic + Advanced Ecommerce | Basic + Unlimited Ecommerce |
| --- | --- | --- | --- |
| Cost per Month | $21.25 | $33.25 | $53 |
| Domain | ✕ |   | ✕ |
| SSL | ✓ | ✓ | ✓ |
| Third-party Apps | ✓ | ✓ | ✓ |
| Online Ordering | 100 products | 2,500 products | Unlimited |
| Ticket Sales | ✓ | ✓ | ✓ |
| Mobile Store Management | ✓ | ✓ | ✓ |
| Delivery Zones | ✓ | ✓ | ✓ |
| Automatic Taxes | ✓ | ✓ | ✓ |
| Tipping | ✓ | ✓ | ✓ |
| Social Selling | ✓ | ✓ | ✓ |
| Scheduled Order Pickup | ✕ | ✓ | ✓ |
| Square POS Integration | ✕ | ✕ | ✓ |
---
Duda's website builder offers an extra boost that makes it the best website builder for local SEO: local business schema markup. By toggling this feature on, you'll have a dozen or so fields that allow you to input structured markup to make your site easier to find online, and more likely to rank in local online searches.
The Duda website editor is easy to use and intuitive, and there are a handful of modern premade templates specifically designed for restaurants. Like IONOS, there's also a restaurant menu builder widget.
Duda sites are geared to be fully responsive, so your website will look good on any type of device. If there is an issue with a section on a page, however, you can hide it based on device type, such as smartphone, tablet, or desktop. This leads to a good user experience (UX), which also boosts your site's SEO.
By adding any ecommerce plan to your base Duda plan, you can sell from 100 to unlimited products online, including digital products, like tickets to events or private parties. Tipping, automatic sales tax, and the ability to set multiple delivery zones―each with its own fees―are also standard. If you want your customers to be able to set a preferred pickup time, you'll need the advanced, or unlimited, plan.
Expert Opinion
Duda's site builder allows you to build a website that offers great UX, including the ability to personalize content based on rules. This, along with SEO features like local business schema, device-responsive display, and restaurant-specific features, make it great for a restaurant that wants to be sure its site can be found online. Take advantage of the free trial to test it out today.
GoDaddy: Best Integrated Marketing Tools

Pros
Post to social media and manage Google and Yelp pages in the app
Email marketing with all paid plans
Connect your Google Business and Yelp profiles for reputation and reviews management
Free plan to test the site builder
Restaurant-specific templates
Marketing insights via SEO Wizard, GoDaddy Insights, and Google Analytics integration
Cons
Can't choose a template or change to a new one, it's generated for you
Can't create dropdown menus
Limited design freedom vs Wix
Costs increase on renewal
Domain isn't included with paid plans
No code embed widget
No native tools for reservations
Options for in-store pickup or delivery fees require highest-plan tier
Connect and manage social posts and your Google Business page and Yelp profile from the dashboard
Automated marketing emails
Chatbots to increase site visitor engagement, assist them, and capture information for follow-up
GoDaddy studio to create branded content for your website and social media marketing
AI-powered restaurant template builder
ChowNow integration for online ordering
OpenTable integration for reservations
Simple built-in menu layouts
Sell tickets to events
Manage social posts and business listings from the dashboard
Affordable plans, especially the first year
---
GoDaddy has enough restaurant-friendly features and options that make it worth considering, especially if promoting your restaurant on multiple channels is a priority. Keep in mind that for online payments outside an invoicing-type process (via PayPal pay links), you will need the highest plan tier.
| Plans/Features | Free | Basic | Commerce |
| --- | --- | --- | --- |
| Cost per Month* | $0 | $11.99 | $24.99 |
| SSL | ✓ | ✓ | ✓ |
| Connect a Domain | ✕ | ✓ | ✓ |
| SEO Optimizer | ✕ | ✕ | ✓ |
| Social Platforms | ✕ | 1 | Unlimited |
| Post & Reply From the Dashboard | ✕ | 5 per month | Unlimited |
| Email Sends | ✕ | 100 | 25,000 |
| Website Chatbots | ✓ | ✓ | ✓ |
| GoDaddy Studio | Limited | ✓ | ✓ |
| Online Orders | ✕ | ✕ | ✓ |
| Automated Order Emails | ✕ | ✕ | ✓ |
| Custom Pickup & Delivery Options | ✕ | ✕ | ✓ |
| Discounts & Promotions | ✕ | ✕ | ✓ |
*Cost per month with annual billing, or pay monthly at a higher rate
---
GoDaddy has unique tools that make it a best website builder for restaurants wanting to build brand presence. Starting with the free plan, you can connect your Google Business page and Yelp profile and manage your reputation and reviews from the dashboard. You can also connect to Facebook and Instagram and post to them directly from the GoDaddy interface.
Email marketing is also native to the GoDaddy website-building platform. With the Ecommerce plan, you can send up to 25,000 marketing emails and set up automated confirmations for online orders.
Another way GoDaddy supports your marketing is with images and video, which are key for restaurant websites and social media. All plans―even the free one―include access to the GoDaddy Design Studio, where you can create branded content to share on social networks, design a logo, and even design and order business cards for your restaurant.
GoDaddy's site builder doesn't give you deep navigation like Weebly or WordPress (via Elementor). So when building a menu, you can't add tabs or categories. This is okay for a small or specialized menu, but if you have an extensive offering, customers might have to do a fair amount of scrolling before finding the content they are looking for.
During setup, GoDaddy will select a template for you based on your industry, which can be good for beginners who want to get online quickly. But you can't choose your preferred template as you can with Squarespace, Weebly, and Wix, and site customizations are pretty basic as well. Learn more and watch our video tutorial on how to build a GoDaddy website.
Expert Opinion
GoDaddy is best for those who want to save time and effort by managing social media posting, social ads, email marketing, and business listings from one spot. Even though it lacks the customization of Wix, it still offers clean, modern, mobile-responsive restaurant website layouts and an easy-to-use editor to help you get your restaurant website online fast. Read our GoDaddy review to learn more, then test it using the free version.
Bluehost: Best WordPress Website Builder for Restaurants

Pros
All-in-one WordPress solution with plans ready-made for ecommerce
Easiest way to build a WordPress site
Mimics the ease of page building with site builders like Weebly or Wix
WooCommerce comes preinstalled in some plans
Prebuilt templates, content blocks, and widgets included
Plans include your domain, SSL, and business email
Cons
Takes longer than with site builders
Still have a WordPress learning curve
Will need a paid plugin for an app like ChowNow for restaurant-tailored ecommerce
All functionality from ecommerce to SEO requires plugins
Finding compatible, reputable plugins can take quite a bit of time
All-inclusive plan for building restaurant websites on WordPress, including hosting, domain, SSL, and business email
Unlimited sites, storage, and bandwidth, plus fast site speed via free Cloudflare CDN
Free image library, templates, premade content blocks, and widgets
Email marketing plugin included free
WooCommerce pre-installed in Pro and Online Store Plans for online ordering
Thousands of third-party plugins designed for restaurants
---
Bluehost is a top WordPress-recommended hosting solution with affordable plans for restaurant websites. Keep in mind that your hosting plan is just one of the WordPress costs to budget for as you are likely to need to integrate plugins like ChowNow and OpenTable to get all the functionality your site needs, and you'll need a plugin for security as well (at a minimum).
| Plans/Features | Basic | Pro | Online Store |
| --- | --- | --- | --- |
| Intro Cost per Month | $2.95 | $9.95 | $12.95 |
| Renews at | $12.99 | $16.99 | $39.95 |
| Domain, SSL & Email | ✓ | ✓ | ✓ |
| Unlimited Websites | ✓ | ✓ | ✓ |
| Templates | 300-plus | 330-plus | 330-plus |
| Free Image Library | ✓ | ✓ | ✓ |
| Email Marketing Plugin | ✓ | ✓ | ✓ |
| WooCommerce for Online Payments | ✕ | ✓ | ✓ |
| Unlimited Products | ✕ | ✓ | ✓ |
| Online Booking | ✕ | ✕ | ✓ |
| Backups | ✕ | ✕ | ✓ |
*Introductory pricing with an annual contract; monthly billing is also available exclusively for Fit Small Business readers but at a higher cost
---
While at first glance Bluehost's expert ranking doesn't seem impressive, keep in mind WordPress offers all of the features a restaurant website could ever need. However, they all require you to find, vet, install, and maintain plugins, which lowered the score overall.
Essentially, Bluehost offers the easiest way to build a WordPress website. But it can't completely negate the learning curve and extra time, work, and money it takes to make a full-featured site on WordPress vs the ease offered by Weebly, Wix, and other all-in-one site builders. For more insights, read our instructions for how to make a WordPress website.
Every Bluehost plan comes with WordPress installed and managed for you. You'll also get the Bluehost Builder, a super beginner-friendly page builder that replicates the experience of page building with a section-based editor like Weebly or IONOS. It also includes your theme and hundreds of templates, some of which are designed for restaurants.
With all but the base tier, additional plugins are also preinstalled to speed up the work of building a WordPress site. This includes functionality for online ordering. However, you will likely want an additional plugin specific to restaurants, such as ChowNow or WooCommerce Restaurants, to get all the tools needed to process online orders for in-person pickup, delivery, reservations, and more.
The downside to building on WordPress is that it takes longer and can be frustrating for beginners looking for an easy way to start building brand presence for a restaurant online. The all-in-one site builders above are all faster and easier in this respect, although none of them have the vast library of plugins available for WordPress.
Expert Opinion
Bluehost makes building a restaurant website on WordPress far easier with a no-code page builder and preinstallation of WordPress and other plugins. While it can't fully erase the learning curve of WordPress, it goes a long way to bringing this platform down to a beginner-friendly level, more in line with all-in-one site builders, such as Weebly or Wix. Low intro pricing means there's little risk in seeing whether a WordPress site hosted on Bluehost is right for you.
How We Evaluated the Best Restaurant Website Builders
We evaluated dozens of site-building platforms across several metrics to find the best website builders for restaurants. We looked at cost, value for the money, ease of use, and features that pertain most to restaurants, like online ordering, reservations, and marketing tools. Click on any of the tabs to learn more about how we evaluated the best website builders for restaurants.
20%
General Features & Inclusions
30% of Overall Score
We compared pricing based on the different plan tiers and contract lengths to find the restaurant website builders most worth your investment. We also evaluated whether a free version, introductory pricing, or a free trial period was offered. Plus, we determined whether the platform offered month-to-month billing in addition to discounted long-term contracts.
20% of Overall Score
We looked at all the features and inclusions that come standard with each plan to see which platforms can help you get your website up and running quickly without sacrificing functionality. We checked the editing tools, customization options, navigation levels, storage, bandwidth limits, built-in SEO, and marketing tools to help your customers find your restaurant online.
20% of Overall Score
You need a site builder that offers great restaurant templates and all the tools, integrations, and apps to make running a restaurant more efficient. We reviewed all features necessary for a restaurant's website, such as prebuilt menu pages, online ordering, and reservation booking systems.
10% of Overall Score
Restaurant site builders must be intuitive and beginner-friendly. You should be able to build your website without needing to learn a line of code. Tools must be easy to navigate so that restaurant owners without prior experience building a website can use templates and customize its elements.
20% of Overall Score
First-hand experience with a site builder is just as important as what's on paper. So, in addition to research, we tested each of the platforms listed here individually to form an expert opinion on ease of use, overall features, and value for the money.
*Percentages of overall score
Frequently Asked Questions (FAQs)
The cost to build a website varies based on the type of site you need, the functionality you are looking for, and how you choose to build it. Websites are now easier and cheaper to create and maintain, especially with all-in-one website builders like Weebly and Wix. You can build a website for free or with all-inclusive, affordable plans that start at $1 a month.
---
A restaurant website should have a menu and images showing the food and drink offered. It should make it easy for customers to visit by putting the address, a map, and phone number above the fold. Behind the scenes, your site may also need apps for online ordering, reservations, catering, and events.
Download our free website basics checklist to ensure all your website building bases are covered.
---
First, choose a content management system (CMS) and register a domain name. Then, pick a template, customize it with your branding and content, and publish it online. With easy-to-use restaurant website builders like Weebly, even those without experience can create a website quickly and cheaply. Follow our step-by-step guide on how to make a small business website.
---
Bottom Line
Weebly is the best overall website builder for restaurants based on our evaluation. It includes many features starting for free that other site builders lock behind higher-tier plans, like ecommerce via Square's restaurant POS system, coupons, and gift card sales. Online ordering and reservations are also both included with the integration of GloriaFood's Weebly Restaurant System, making it by far the top contender among restaurant website builders.