Regardless of the kind of product or service you offer, or the type of business model that you have, customer service must be at the heart of every organization. Good customer service builds trust and loyalty, plus it gives you a competitive edge and makes you memorable. Every year, forward-looking companies invest a considerable sum of money to provide customer service training to their employees.  Some of them keep track of their training using a learning management system. To be sure that you are on the right track, we gathered the best customer service training ideas from the experts.
---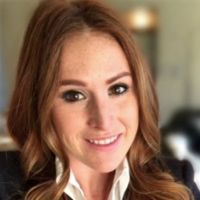 ---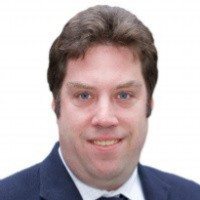 ---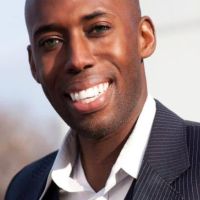 ---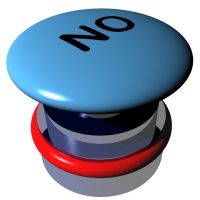 ---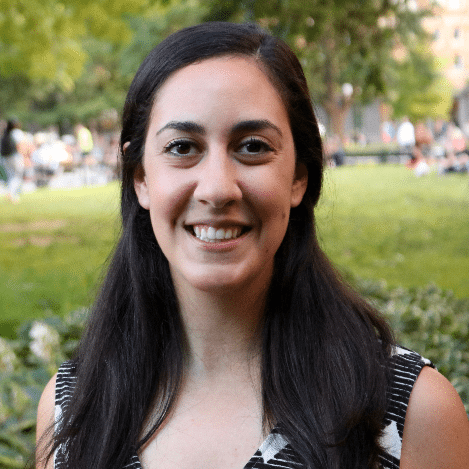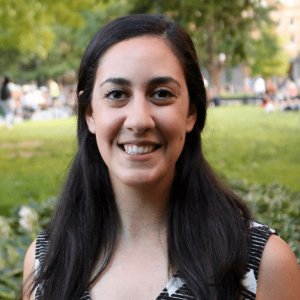 ---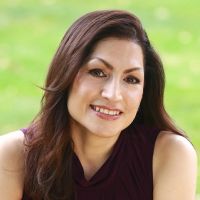 ---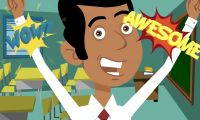 ---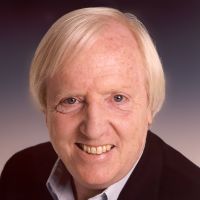 ---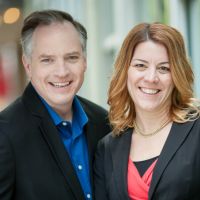 ---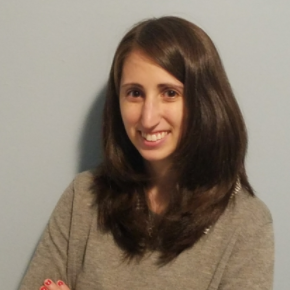 ---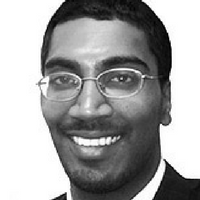 ---
12. Get the management involved.
One of the best ways to make sure your training has an impact is what I do with all of my clients: request that the decision maker and all higher ups are included some way with the training.
It might be that they actively attend all or some of the sessions. It might be where they attend the final session and distribute the completion certificates. The key is they validate the training their employees or team has participated in.
---
Anne Obarski, Professional Speaker and Trainer, Merchandise Concepts
A telephone call might provide a customer's first impression on your company- so make sure that you create a good first impression to pave the way for a long-term business relationship. Practicing through mock phone calls will help your employees prepare for real phone conversations with clients.
Here are some good tips to remember: it is important to use the right tone and pitch of voice, as well as make use of clear words to avoid misunderstandings. Smiling can also be 'felt' from your voice and will go a long way in creating a positive experience with your customer.
Here are more tips for better telephone skills.
---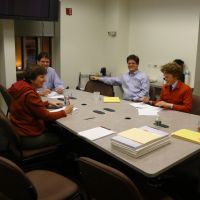 ---
15. Make exceptional customer service a fundamental part of the job description.
You can bring out your front-liner's customer service potential fully by communicating their purpose clearly from the very start. Do not let them lose sight that their most important function is to provide a positive and pleasant customer experience each and every time.
When they know that they are being paid to provide good service, and that their performance and benefits are based on this measure, they will personally go the extra mile to help achieve your company's exceptional customer service vision.
---
16. Teach the technical know-how's of your product.
Shannon Peffer, Training and Development Manager, PrimePay
From a technical training standpoint, the more our frontline staff knows and understands about the product, the better they are able to service the client. This reduces errors and allows them to respond to client requests. We plan ahead to prepare them for commonly asked questions regarding each topic.
---
Abhiroop Basu, Zendesk
In an age where the majority of business conversations occur over email, chat, or other textual medium, online communication is becoming more important. The use of words, emoticons, punctuation marks, and colloquialisms, can be interpreted by the reader either positively or negatively.
According to studies, 65% of customers prefer a casual tone, but there is still a line between casual and too casual. Also, customers prefer a more serious and formal tone when their request is being denied.
It is essential that your customer service team understands this, and more companies need to include training on how to satisfy customers using the right tone of voice.
---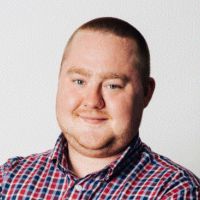 We arrange lots of events throughout the year to keep our employees happy, the highlight being our Family Weekend where we invite all employees to attend an all-expenses paid weekend camping festival and they bring their families along too. We recognize that family is important to people so we want to spread the love further than just our employees.
---
Customer Service Training Topics: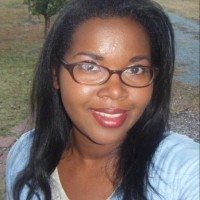 19. Identify the important customer service skills that you need.
The first step is to pinpoint the skills your customer service representatives should be equipped with. This will give you a good idea of the customer service training that you should prioritize.
This article enumerates the most important characteristics of a customer service rep, such as the ability to go the extra mile, listening and written communication skills, the ability to stay calm and collected, etc. Check it out and compare it with your own list.
---
Studies say that you only have 7 seconds to make a first impression, and we all know how important making a strong first impression is.
Companies aiming to strengthen their customer service game should put more weight into their greetings. Train your team to have a positive and consistent greeting so that each client's experience with your company starts off on the right foot.
---
21. Effective communication is always important.
Monica Ortiz, Founder, Exceptional Life Institute
It starts with what I call Effective Communication. I teach that Effective Communication is equal parts speaking, listening and understanding, and asking questions. And in customer service, effective communication is super important — customers are calling in angry or with problems and they want to feel understood.
When I work with companies, I find that the missing part in most people's communication is asking questions which does not bode well for a customer service team.
---
22. Genuinely care for your customers and treat them with kindness and respect.
Roberta Perry, Owner, ScrubzBody
For us, customer loyalty is everything. We believe that being genuine and truly caring about their buying and using experience is key.
As a brick and mortar, we love being involved in the neighborhood as well. These are the things we train our employees in. Kindness. Gratitude. Thoughtful conversation and caring. Most importantly, respect.
We also treat our employees really well, because brand loyalty should not just extend to customers. It needs to be part of the employee culture as well.
---
23. Understand proper customer service etiquette in order to keep customers coming back.
Lisa Mirza Grotts, Certified Etiquette Expert and Author, The AML Group
A good salesperson can sell anything, but keeping the customer coming back for more is the key to measuring success. These days, promotions galore are getting customers in the door, but are they repeat customers? Making a customer happy is not always easy, so what can we do to help?
Think before you speak
First impressions create lasting impressions
Be polite, creative, honest, and thorough
Follow up
Remember the Golden Rule: Treat others the way you want to be treated.
---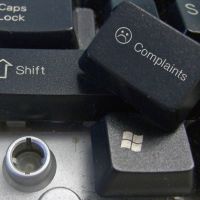 It is crucial that you provide training on how to handle customer complaints in a calm and professional manner. This can turn a negative experience into an opportunity to gain loyal customers.
This article provides 5 strategies for how to handle customer complaints to help you produce a win-win outcome.
---
25. Make good customer service part of your corporate philosophy.
Shep Hyken, Customer Service and Experience Expert, Hyken
Customer service is not a department. It's a philosophy to be embraced by everyone in an organization- from the CEO to the most recently hired. So, everyone must be trained.
Yes, the front line will be trained differently than someone in the warehouse. The point is that everyone in an organization knows the role they play in contributing to the customer's experience, as well as the service they provide inside the organization.
---
26. Build meaningful business relationships.
Dorie Clark, Consultant and Author, Dorie Clark
Some people are just instantly likeable and developing good relationships seem to come easily to them. The good news is: the ability to build relationships can be trained.
Authentic business relationships are crucial for your organization's sustainability and growth. Clients who feel a deep connection with your company will not shift to your competitor, and will be more loyal to you.
Your customer service representatives or anyone who talks to your clients need to be trained on how to build meaningful business relationships.
---
27. Good coaching skills help motivate team members.
To create the most effective customer service agents, look to your customer service supervisors and managers. We all know that it takes passionate, empowered, engaged customer service agents to enrich the customer experience.
But where do those passionate, empowered, engaged agents come from? They come from skilled leaders who know how to create a performance-driven customer experience culture and who know how to develop this skill in their employees through coaching.
---
Responding to a client's concerns and problems must be based on the circumstances. It should be a conversation, instead of a cold, lifeless script. Training your frontliners on how to handle each situation will ensure the proper course of action and can lead to higher customer satisfaction.
This article provides guidelines on how to handle some common customer service scenarios.
---
Are you integrating new staff into your company? Read our guide on how to onboard an employee so that you don't miss out on any steps.
Over To You
Effective training will help unleash your organization's exceptional customer service potential. Plus, happy and satisfied customers will help propel your business to greater heights. When it comes to good customer service, everyone wins: you, your customers, and your employees.
We would love to hear your customer service training ideas! Let us know in the comments section below.