5 Steps for Creating a Customer Service Strategy (+ Worksheet)
A customer service strategy is an organization's blueprint to provide customers with excellent and sufficient customer care—from pre-purchase to after-sales communication. Successful implementation of a customer service strategy entails setting goals on what you want to achieve and putting a customer service team in place. It also includes identifying your communication touchpoints, selecting your customer service tool, and evaluating your servicing quality.
Free Customer Service Strategy Worksheet
When you're developing your customer service strategy, download our free worksheet and use it to take notes while you follow these six steps. It will help you list out the considerations and requirements to craft a sound plan, such as identifying your goals and objectives, choosing potential customer service team members, determining communication touchpoints, and selecting the best customer service software for your business.
In this guide, we break down the five essential steps of how to craft a sound customer support strategy.
1. Set Goals & Objectives for Your Customer Service Strategy
A crucial first step in creating your customer service strategy is deciding what you want to achieve with your service efforts. While the overall objective of maintaining excellent customer service is to improve your relationship with your customers and increase retention, there are specific areas you need to identify. Understanding these areas helps you determine your success metrics and continuously improve your servicing quality.
Below are goals and corresponding plans of action that you can aim to achieve with your servicing activities:
| Goals | Action Plan |
| --- | --- |
| Improve Turnaround Time | Determine the needed number of customer service agents based on the average number of tickets received per month to ensure they have enough time to resolve cases promptly. For example, if your company receives an average of 100 queries per month and you can assign reps to handle 50 tickets each, you need at least two agents. |
| Increase Year-over-Year Customer Retention Rate | Send regular customer feedback forms to customers to gather their comments and suggestions for improvement to keep them satisfied with your offerings. This gives you helpful insights to improve your products and services and shows your customers you value their opinion. |
| Encourage Self-service Through Helpful Resources | Create a library of resources to optimize your agents' time and only reserve human interactions for more complicated cases. For common questions, create an information toolkit that includes informational resources, such as a frequently asked questions (FAQ) page, webinars, articles, and recorded tutorial videos. |
Pro tip: It's important to set SMART goals that are specific, measurable, achievable, relevant, and time-bound. This way, you ensure you create a customer strategy that is not open-ended, but rather something that will yield results you can evaluate to determine your success.
2. Build & Train Your Customer Service Team
Providing quality customer service entails effort and dedication. In most cases, you need a dedicated customer service team, unless you run a micro-business that only processes a small volume of customer tickets.
The size of your customer service team largely depends on the size of your business. Small businesses may only need one or two agents who report to a customer service manager. They might wear different hats within the organization. For larger businesses, a full-service department may be necessary to satisfy customer expectations. Regardless of your size, the sufficiency of team members ensures you can properly process all tickets in a timely manner.
Below are some of the most common members of a customer service team for small businesses:
3. Identify Your Customer Service Touchpoints & Select Your Service Software
After determining your objectives, as well as the team members who will make up your team, determine which channels you want to communicate with your customers. Factors to consider when identifying your customer service touchpoints include the size of your team, their familiarity with using each tool, and your budget.
While it is ideal to have an omnichannel approach to help customers easily reach you on any platform, be mindful of your bandwidth and only activate channels you can maintain. For example, if you only have two members on your team who can work on customer service tickets, only choose one to two channels, like email or live chat. It's not advisable to also activate a social media messenger if you won't be able to check it and respond to customers regularly.
Below, we list the most common channels you can use:
Here are some samples of what these tools look like in actual customer service tools: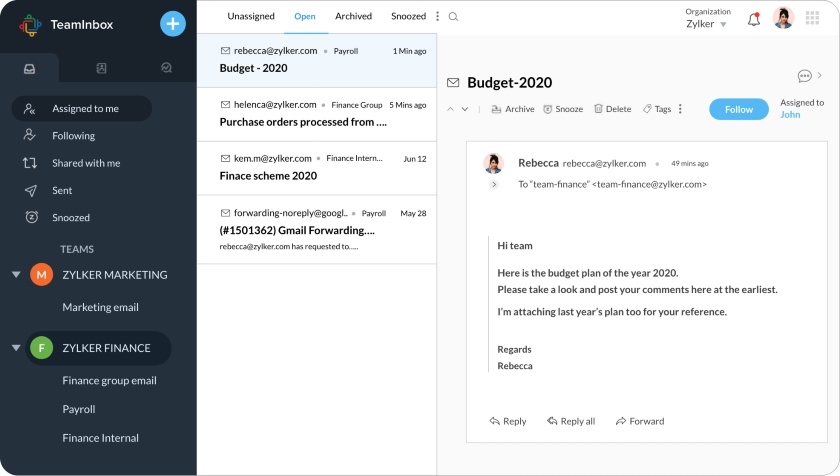 ---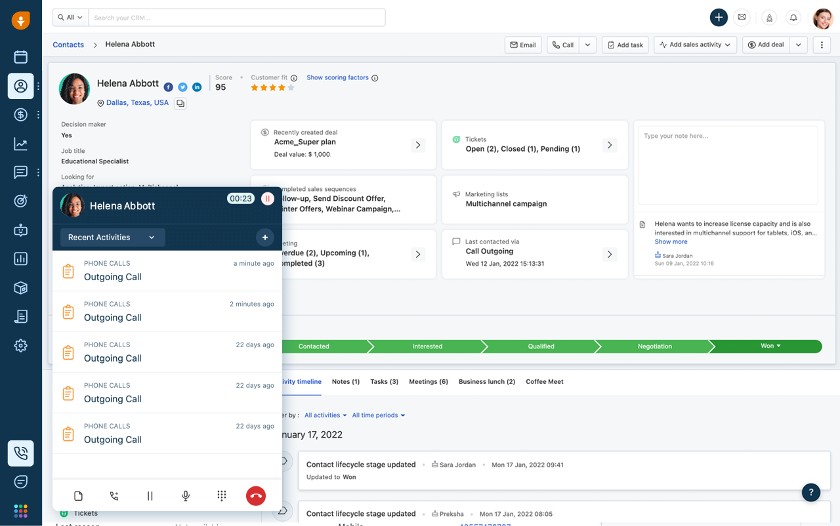 ---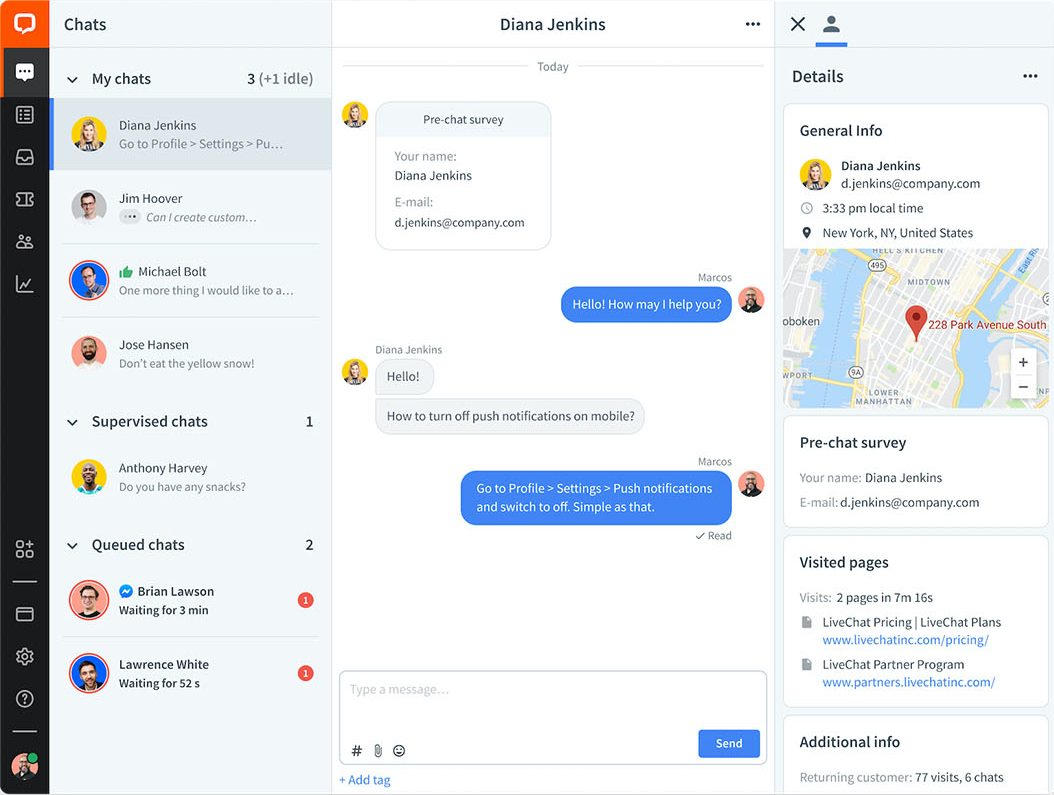 ---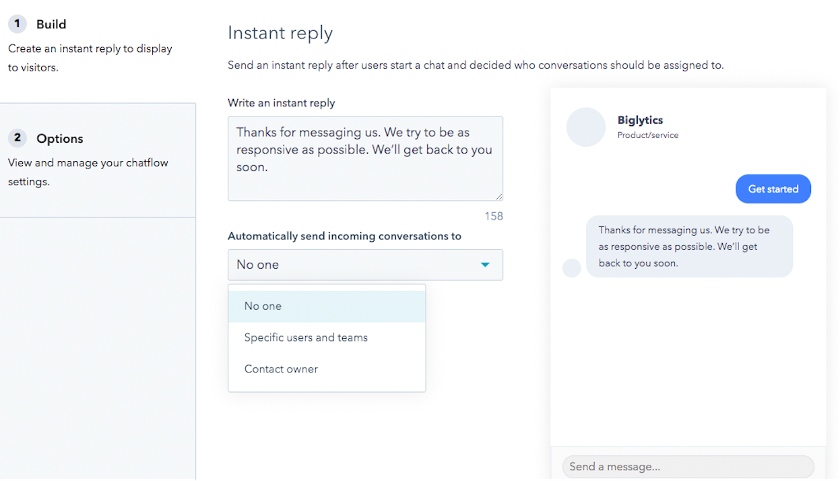 ---
Once you've identified the channels you want your customers to reach you through, it's easier to narrow down the customer service software you'll use to centralize your servicing activities. Some software has a single functionality, while others offer an omnichannel and integrated communications approach. Below, we share the most popular customer service software and the communication channels that they offer.
Small Business Customer Service Software

Best Use Case

Starting Price*

Best option for users wanting an all-in-one customer service management solution, including a help desk, live chat, email, and ticketing

Free plan + paid plans start at $15/user/month

Ideal for those who need customer service software natively integrated with a CRM system

$29/user/month

Best for customer service teams that need artificial intelligence (AI) tools to boost agent productivity

Free plan + paid plans start at $14/user/month

Excellent choice for teams that need robust automation tools for streamlining customer service needs

$29/user/month

Best for users who need to make voice-over-internet-protocol (VoIP) calls directly from the app

Free plan + paid plans start at $63/month/2 users

Great option for businesses that utilize social media as a key customer service platform

$25/user/month

Solid choice for users who want tools to enrich their customer profiles to deliver highly personalized support to clients

$19/user/month

Best for users who want simple and easy-to-use customer service software

Free plan + paid plans start at $14/user/month**
*Based on annual pricing.
**Users must subscribe to Really Simple System's CRM tool and purchase the customer service tool for an additional $46 per month.
For a closer look at the features, strengths, and weaknesses of each provider mentioned above, read our guide to the best customer service software for small businesses.
4. Create Customer Service Information Resources
While having actual humans answer your customers is nice, keeping a repository of information your customers can refer to on their own helps your team save valuable time and resources. Below are samples of informational resources you can put up on your website so it's easy for your customers to find answers and information independently.
5. Regularly Monitor Your Customer Service Quality
Improving the quality of your customer service is a continual process, and it is crucial that you regularly evaluate its effectiveness. Doing so ensures that you're giving your customers the highest servicing quality possible. There are many ways you can measure your customer support quality:
Bottom Line
Creating a customer service vision is essential in making sure you have a blueprint of how to properly nurture and strengthen your relationship with your client base so they remain loyal customers. It helps set the goals you want to achieve, guides you on how to build your customer service team, and identifies servicing channels. Having a proper strategy also ensures you choose the right customer service software for your team and know how to regularly evaluate your servicing quality.