2022 Dharma Merchant Services Review: Is It Right for Your Business?
This article is part of a larger series on Payments.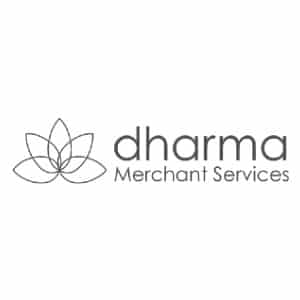 Visit Dharma Merchant Services
What We Recommend Dharma Merchant Services For
Dharma Merchant Services has an excellent reputation for being honest and transparent—a breath of fresh air in the payment processing industry, which can be opaque and difficult to navigate. The company specializes in working with mom-and-pop businesses and nonprofit organizations. In my experience, Dharma offers some of the lowest interchange-plus rates available. In particular, Dharma Merchant Services is great for:
When Dharma Merchant Services Would Not Be a Good Fit
For some businesses, a different merchant account provider will make a better fit. Specifically, merchants that don't process a lot each month, as well as merchants that fit the high-risk category, should look elsewhere.
Processing less than $10,000/month: Dharma Merchant Services has a lengthier and more stringent application and approval process. Merchants processing less than $10,000 in transactions each month will likely not be approved. Smaller sellers should consider these free merchant accounts or payment apps tailored for smaller volumes.
High-risk businesses: Dharma Merchant Services' vetting process will also disqualify many high-risk merchants. If that's the case for you, you may look for a merchant account for high-risk businesses.
Since Our Last Update:
Dharma Merchant Services has made some minor changes to its fees, which are reflected in this update. We also closely examined Dharma's application process and contracts. This updated review contains expanded pricing information and noteworthy features that contribute to its restaurant, storefront, B2B, and nonprofit services.
Dharma Merchant Services Overview
PROS

CONS

Low interchange-plus pricing
Strict application process
24/7 support
Monthly fee
Free virtual terminal and mobile processing app
Higher rates for American Express
Next-day funding
Account closure fee
Free MX Merchant account
Additional services can be expensive
Visit Dharma Merchant Services
Dharma Merchant Services has a stricter application vetting process than most merchant service providers. As such, it's generally not suitable for high-risk businesses. New merchant account setup takes two to three business days after Dharma receives all the necessary materials.
Dharma Merchant Services Deciding Factors
Processing fee: Interchange plus 0.1% + 8 cents to 0.3% + 11 cents
Monthly fee: $20–$25 per month
Contract length: Month-to-month
Deposit time: Next business day
Application and approval process: Two to three business days
Payment types: Card present, card-not-present, online, ACH, invoice and recurring payments
Cancellation/ early termination fee: $49
Chargeback fee: $25
Volume discount: Over $100k per month in sales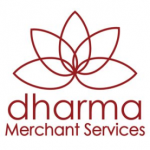 Dharma Merchant Services Payments Calculator
Enter your current in-store and/or online sales volumes and average order values for an estimate on the monthly fees you would pay using Dharma.
Dharma Merchant Services Alternatives & Fees Comparison
| | | | | |
| --- | --- | --- | --- | --- |
| | | | | |
| Best for | Recurring billing software | Small businesses just starting out | Occasional in-person sales | Low-cost credit card processing |
| Monthly fee | starts at $99/month | starts at $0/month | starts at $0/month | Starts at $59/ month |
| Card-present transaction fee | Interchange + 8 cents | 2.6% + 10 cents | 2.29% + 9 cents | |
| Keyed transaction fee | Interchange + 15 cents | 3.5% + 15 cents | 3.5% + 49 cents | |
| Ecommerce transaction fee | Interchange + 15 cents | 2.9% + 30 cents | starts at 2.59% + 49 cents | |
| | | | | |
Looking for the lowest rates? The payment processing rates you will pay can vary based on your business size, type, and average order value. To find the most affordable option for you and compare multiple processing rates, read our guide on the cheapest credit card processing.
Dharma Merchant Services Pricing
Monthly Fee

Discounted High-volume Rates*

($20/month fee)

Discounted Nonprofit Rates

($20/month fee)

Virtual

$25/month

0.2% + 11 cents

(0.3% + 11 cents for Amex)

0.1% + 11 cents

0.1% + 11 cents

(0.2% + 11 cents for Amex)

Storefront and POS

$25/month

0.15% + 8 cents

(0.25% + 8 cents for Amex)

0.1% + 8 cents

0.1% + 8 cents

(0.2% + 8 cents for Amex

Restaurants, Bars, and Quick Service

$25/month

0.15% + 8 cents

(0.25% + 8 cents for Amex)

0.1% + 8 cents

N/A

B2B

$25/month

0.15% + 8 cents (card present)

0.2% + 11 cents (card not present)

0.10% + 8 cents

(card present)

0.1% + 11 cents

(card not present)

N/A
*To qualify for high-volume discounted rates, merchants must process over $100,000 in credit/debit card sales every month and have over 5,000 transactions per month; restaurants must have an average ticket of $25 or less
All Dharma Merchant Accounts include the use of its virtual terminal, mobile processing, credit card storage, address verification service, and batch processing tools with the MX Merchant payment gateway.
Additional Fees
While most MX Merchant services are free, use of some tools come with additional cost:
Invoicing and recurring billing: $10 per month
Integrated ACH (check) processing: $25 per month, 40 cents per transaction
B2B (level 2 and level 3) processing: $20 per month to get reduced interchange rates
Online ordering: $49 per month
Account updater: $25 per month to automatically update expiration dates of cards stored on file
Inventory management: $25 per month
Also, MX Merchant does not support shopping cart integrations and can only perform basic export functions to QuickBooks. This is where Dharma recommends Authorize.net and NMI as alternative payment gateways, which will also allow you free use of some of the services listed above, but will cost you an additional $10/month and 5 cents per transaction.
For a detailed comparison between MX Merchant, NMI, and Authorize.net, visit Dharma Merchant Services.
Other Fees
Voice authorization fee: $1.50 for every request made by the customer's bank to contact them over the phone to verify the charge
Wireless fee: $20 for merchants using wireless terminals like PAX s90
Chargeback fee: $25 for every disputed transaction
Retrieval fee: $5 for every request of additional sales information by your customer's bank
PCI non-compliance fee: $24.95/month if you fail to complete the PCI Compliance Survey 90 days after signing up with Dharma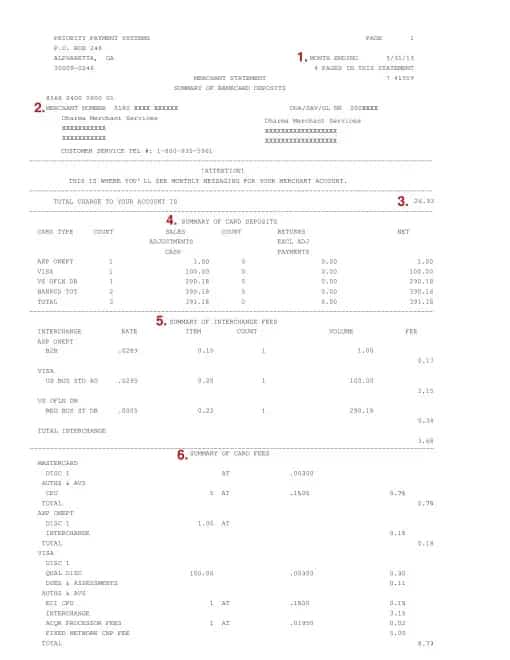 ---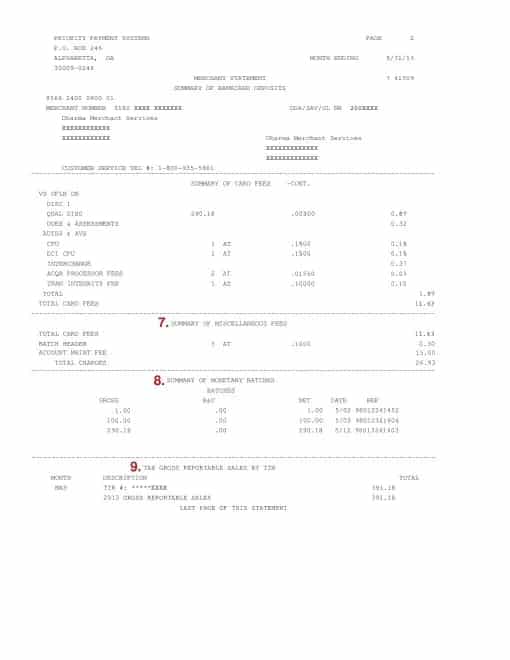 ---
Dharma Merchant Services Hardware
Walker 2

Verifone Engage V200c

Dejavoo Z11 for MX Advantage

Ingenico Desk/5000

Best for mobile sales

Best for sharing with multiple merchants

Best for merchants that apply surcharging

Best for B2B sales

Accepts EMV chip, swipe, and NFC payments
Compatible with iOS and Android devices
Audio jack and Bluetooth connectivity
Advanced encryption technology
Built-in printer

Accepts EMV chip, Apple Pay, and Google Pay
Accepts tipping and adjustments
Includes PIN pad for PIN debit sales
Can be configured as multi merchant terminal
Level 2 data processing
Built-in printer

Accepts EMV chip, Apple Pay, and Google Pay
Accepts tipping and adjustments
Built-in printer
Internet and Wi-Fi connectivity
MX Advantage integration for automatic surcharging

Chip+PIN security
Accepts EMV chip and tips payments
Apple Pay and Google Wallet integration
Built-in printer
MX Merchant integration for B2B Level 2 and 3 Processing
Internet/Wi-Fi

$149

$269

$269

$369
Dharma works with a variety of payment terminals, including hardware that supports direct integration to MX Merchant functionalities. It also offers a mobile card reader that works with its MX Merchant Express mobile app.
However, while most of its payment terminals are competitively priced, you'll find Dharma's 3-in-1 card reader to be significantly more expensive than other mobile card readers in the market. Mobile card readers that accept swiped, chip, and tap payments usually range from $59 (Chipper BT) to $109 (Helcim).
Dharma Merchant Services Features
Apart from providing cheap, discounted rates, Dharma also offers versatile features from mobile payments to payment gateways, making it capable of handling a wide range of payment methods. However, those planning to use Dharma's payment gateway should carefully consider the additional fees. Note that while access to MX Merchant is free, additional fees for key features such as invoicing and recurring payment tools can quickly drive up your monthly cost. It also does not support shopping cart integration tools, which you can find easily with an alternative merchant services provider like Helcim.
Here are Dharma's most notable features:
Contract & Merchant Agreement Terms
Getting approved for a Dharma account typically takes two to three business days after submitting all the documents required. However, Dharma will have to confirm your Tax Identification Number (TIN) with the IRS, which usually takes up to two weeks.
Dharma Merchant Services doesn't require a long-term or minimum commitment, but it charges a $49 "closure processing fee" if you permanently cancel your account. To avoid that fee, or if you're a seasonal business, you can close and reactivate your account without paying this or any other applicable fee.
If you require a POS system, you will need to look for providers within the TSYS or First Data (Fiserv) network, such as Clover POS. Depending on which one you chose, you'll find a copy of Dharma's terms and conditions (also known as program guides) here:
---
Payment Gateway
Dharma Merchant Services provides free access to MX Merchant payment gateway so you can process different types of payments online, including mobile card processing. However not all tools are free to use:
Free MX Merchant Gateway Tools

Paid MX Merchant Gateway Tools

Mobile app
Virtual terminal
Customer vault
Fraud protection
Payment button
Basic QuickBooks exporting
Custom reporting
Custom receipts
Smart notifications
Mobile app
Virtual terminal
Customer vault
Fraud protection
Payment button
Basic QuickBooks exporting
Custom reporting
Custom receipts
Smart notifications

Invoicing and recurring billing
Integrated ACH (check) processing
B2B (level 2 and level 3) processing
Online ordering
Account updater
Inventory management
This means that if your online business relies heavily on accepting invoiced and ACH payments, you might want to consider the overall cost. Alternatively, Dharma integrates with NMI and Authorize.net, which charge a monthly fee of $10 and 5 cents per transaction and may be more cost-effective for businesses with larger sales volume. Both offer free recurring billing and level 2 data processing for B2B businesses, cheaper ACH processing fee, and free shopping cart integration features not available in MX Merchant.
---
Mobile App
MX Merchant Express is a free mobile payment app for accepting payments on the go. It allows you to accept swiped, chip, and contactless transactions; issue digital receipts; capture digital signatures; and adjust for tips, among other functions. It also seamlessly integrates data from your MX Merchant account so you can charge customers using their stored credit card data and access past transactions.
Compared to other popular mobile payment apps, this one is simple and easy to use with helpful tools like capturing digital signatures and adding tips. However you won't be able to view reports, which most payment apps—like SwipeSimple and Helcim—can now do.
---
Virtual Terminal
QuickPay is Dharma's virtual terminal that comes free with its payment gateway and allows you to accept payments from your MX Merchant dashboard. You can opt between adding card details manually or from the stored credit card information. It also provides an option between keyed-in or swipe payments by connecting a magnetic stripe reader directly to your computer, which means you don't get charged the higher card-not-present transaction rate.
Dharma's virtual terminal tools and interchange plus pricing are not so different from providers like Helcim; however, you need to pay Dharma a monthly fee of $25 per month for virtual transactions while Helcim is free. Meanwhile, Chase Merchant Services is still a better choice if you have a B2B business, mainly for its direct processor nature and additional features.
---
Invoicing & Recurring Billing
The MX Invoicing app allows you to manage your invoices and recurring payments. You can create templates and customize invoices to add customer memos, allow specific payment terms, easily edit unpaid and canceled invoices, send invoices via email or text, and receive notifications for declines, received payments, and chargebacks.
Dharma offers a strong set of invoice management features that efficiently create and track both one-off and recurring invoices. However, you'll also find similar functionalities in competitors like Stripe, which you can use without any monthly fees. Dharma's invoicing app will cost you an additional $10 per month.
---
B2B Processing
Dharma offers a B2B app that automates the application of level 2 and level 3 processing rates to your transactions. The MX B2B app automatically populates any missing information required for level 2 or level 3 processing every time you enter a sale on your virtual terminal. This helps to make sure that you always get the lowest rate possible for your transactions. However, this is an extra $20 monthly fee on top of your current processing fees, so it's best to analyze the cost-worthiness for your business before signing up.
Unfortunately, Dharma does not support international sales, which would have been a useful feature for wholesale B2B sellers that would benefit most from the MX B2B app. The monthly fee is also expensive if you compare it to similar providers like Stripe, which is free to use and supports 135 currencies.
---
Customer Database with Credit Card Storage
Dharma lets you securely store customer information with its customer data storage feature. Apart from capturing an unlimited number of names and contact details of each customer, Dharma lets you categorize your customer list, save multiple payment details, store historical purchase records, and see the number of visits per customer. You can also create custom fields to save additional information such as customer preferences and spend profiles.
Not all merchant service providers include a built-in advanced customer relationship management feature for free. Dharma has a clear advantage on this segment, offering huge value, especially for storefront businesses with hardware that compliments this feature. Clover POS, for instance, has a customer-facing display that can allow you to provide customers with the option of choosing their own payment method based on their customer profile.
---
Dharma Merchant Services Ease of Use
POS Integrations
What Dharma Merchant Services lacks in built-in POS features, it makes up for in integrations. It works with TSYS and First Data (Fiserv) networks and primarily endorses Clover POS system. However, Dharma also works with other POS systems for retail, restaurant, and niche business types, some of which might require use of specific payment gateways like Authorize.net.
The following are POS systems that also work with Dharma:
Aloha
Ambur
Breadcrumb
Digital Dining
Dinerware
Groupon
Lavu POS
Micros
NCR Silver
Revel POS (requires use of the FreedomPay gateway)
Shopify POS (requires use of the Authorize.net gateway)
Shopkeep
Squirrel POS
Talech POS (requires use of the USAePay gateway)
Vend POS (online only—requires use of the Authorize.net gateway)
Vendini (requires use of the Authorize.net gateway)
Ecommerce
Aside from its own payment gateway, Dharma also integrates with Authorize.net and NMI to offer customers more online payment tools. With an Authorize.net gateway, you get access to top ecommerce platforms such as BigCommerce and Shopify where you can build your own website. It also supports online ordering with MX Merchant's e Tab app which works great for restaurants that offer food delivery.
For nonprofits, Dharma integrates with the online fundraising platform 4aGoodCause. Its features include everything small nonprofit organizations need such as a donation campaign builder, event management, personal or team-based fundraising tools, and advanced customer relationship management functionality.
Helpful Customer Support
The support team at Dharma Merchant Services has earned a reputation for being available and going above and beyond. It offers 24-hour tech support available via phone, live chat, or ticket submission through its website. Their detailed support page has an easy-to-navigate FAQs section for troubleshooting on your own.
Customer reviews show positive experiences with the knowledgeable, patient, and responsive support team. This kind of positive review on customer support is a huge advantage in the payment processing industry.
What Users Think of Dharma Merchant Services
Though there are not many user reviews for Dharma Merchant Services, those we can find are positive. Merchants appreciate the responsive customer support team and transparency around pricing.
Capterra: Only one user reviewed Dharma Merchant Services on Capterra, giving it 5/5 stars. They like that it's easy to navigate, even though they don't use the platform daily.
Trust Pilot: Dharma earns a 4.2 out of 5 based on more than 115 user reviews.
While reviews for Dharma are mostly favorable, many note that it may not be a great fit for merchants processing under $10,000 per month. Plus, Dharma is only available to US-based businesses.
| Users Like | Users Don't Like |
| --- | --- |
| Easy to use | Software error messages when processing cards |
| Immediate customer receipt printing | Doesn't support international merchants |
| Accepts payments quickly and easily | No reporting function on the mobile app |
| Commitment to corporate social responsibility | |
Bottom Line
Dharma Merchant Services is a traditional merchant account provider that offers affordable payment processing rates to high-volume businesses. Restaurants and other food-based businesses also benefit from strong features and integrations tailored to things like tipping, tableside ordering, and more. Other features include discounted B2B payment processing, next-day funding for qualifying transactions, and a helpful support team. Visit their site to estimate the fees for your business and to request a quote from their team.