Choosing between Google Workspace vs Office 365 is challenging. Both offer comparable office software apps and pricing, though Microsoft costs more after the first tier. Choose Google Workspace to get easy-to-use tools and integrations to facilitate real-time collaboration in today's work-from-anywhere world. Go with Microsoft 365 if you prioritize streamlining workflows with its automations and advanced tools.
Google Workspace vs Office 365 Deciding Factors
| | | |
| --- | --- | --- |
| Cost (Per User/Month) | $6 - $18 | $6 - $22 |
| Cloud Storage | 30GB - 5TB | 1TB |
| Business Email | Gmail: 30GB - 5TB storage | Outlook: 50GB storage |
| Office Apps | Google Docs, Sheets & Slides | MS Word, Excel & PowerPoint |
| Video Meetings | Google Meet: 100-500 participants | Microsoft Teams: 300 participants |
| Additional Apps | Calendar (with Bookings), Chat, Forms, Sites, Keep, Current | Publisher, Access, Bookings, Forms, Lists, Exchange, SharePoint, Azure, Intune |
| Third-party Integrations | ✓ | ✓ |
| Browser-based Apps | ✓ | ✓ |
| Mobile Apps | ✓ | ✓ |
| Desktop Apps | ✕ | ✓ |
| More Information | | |
If you're looking to compare the business email apps offered by Google and Microsoft specifically, read our head to head review of Gmail vs Outlook.
Why Use Google Workspace or Microsoft 365 (& Best Alternative)

Pros
Low starting cost and plans are less expensive than Microsoft 365
All apps come in all plans (MS365 locks some behind higher tiers)
Collaborate and communicate in real time, and work from anywhere
Automatic language translation
Send/receive money over email
Tons of third-party integrations
24/7 support
Cons
Lacks advanced security like device management and the ability to wipe devices remotely
No desktop apps to download (must have access to a browser)
No graphic editing tools or even the ability to "save as picture"
Less base storage vs MS365 and lower video participant caps in first two plans
Top Reasons to Choose Google Workspace
Easily share documents, presentations, reports, calendars, and more to collaborate with internal and external stakeholders
Colleagues tagged in documents get automatic email alerts and respond or take action right from the email alert
Thousands of integrations including an app marketplace for one-click installs
Initiate calls or chats from Gmail (great for distributed or remote-hybrid teams)
Real time collaboration on documents and browser-based apps to work from anywhere
Built-in appointment booking through the Calendar
Automatic language translation tools
Beginner-friendly, modern office suite software apps
Documents save as you work (no need to hit "save")
Send and receive money via email
Pros
Low starting cost per user
More base storage than Google
300 video participants vs 100 with Google Workspace in base plan
Advanced workflow automations
More advanced features overall (with desktop apps)
Highest plan has more advanced security than Google Workspace
24/7 support
Cons
Desktop apps with advanced features require upgrade
Plans are more costly vs Google after the base plan
Sheer number of advanced features makes it less beginner friendly and intuitive than Google
Can't launch chat and video from Outlook, unlike Gmail
Top Reasons to Choose Microsoft 365
Advanced automations for tasks, email, and integrated software
Resource management (e.g., conference rooms, shared calendars, and so on)
Create tasks, appointments, meetings, notes, and contacts right from the Outlook interface (great for administrative or executive assistants and heavy email users)
Higher base storage and video participant cap
Appointment booking app (great for sales or service businesses)
Real-time collaboration on documents, spreadsheets, and presentations when working on OneDrive or using Loop
Auto sync changes made when working on your computer once you connect to OneDrive
Advanced security features lacking in Google, like cyberthreat protection, device updates and wiping, and identity and access controls—albeit only in the highest (and most expensive) plan
There are very few true alternatives to Google Workspace and Microsoft 365 that offer a complete collection of communication, collaboration, and productivity tools. However, there is one that comes close: Zoho Mail, in its Workplace plans.
Zoho Mail Workplace plans cost $3 to $6 per user monthly. They include apps for documents, spreadsheets, presentations, email, calendars, chat, and video conferencing.
Notably, Zoho Mail offers much higher attachment limits than either Google or Microsoft. It also has Zoho Cliq, which is a Slack-like app for team collaboration from anywhere. Check to see who's away, working, or in a meeting, launch an instant meeting, whiteboard ideas, share screens, and more.
Still undecided? Each section below offers more in-depth information about Microsoft 365 vs Google Workspace to help you choose:
Affordability: Google Workspace
| Features by Plan Cost* | | |
| --- | --- | --- |
| Documents, Spreadsheets, Slide Presentations, Email, Calendar, Chat, Video Calls | $6 | $6 |
| Premium Software Features | $6 | $12 |
| Cloud-based Storage and Apps | $6 | $6 |
| Real-time Collaboration | $6 | $6 |
| Appointment Booking | $12 | $6 |
| Resource Booking | $12 | $6 |
| Webinar Features | $12 | $12.50 |
| Advanced Security | $18 | $22.50 |
*Cost per user, monthly
Ultimately, which is most affordable for you depends on the features you want most. Google Workspace plans start at $6 per user monthly, as do those of Microsoft 365. However, the two base plans are not totally comparable, and after the base tier, Google plans are cheaper.
Microsoft 365 includes more storage (1TB) in the lowest plan tier compared to Google Workspace (30GB) and higher video conferencing limits (300 participants vs 100 with the Google Office suite). However, the webinar features cost less with Google, and with the highest plan tier, you can host up to 500 participants compared to 300 with MS365.
Both providers have mobile and web-based productivity apps, but Workspace users can access all the base tier's features. Microsoft 365 users need to upgrade to get desktop apps with all available features—though admittedly, these include advanced features across nearly all apps that aren't available with Google Workspace.
In all but the base plan, Workspace offers slightly lower prices for comparable plans and apps and twice the storage. Also, Workspace plans are all month-to-month, whereas Microsoft's office suite subscriptions are billed monthly but require an annual commitment.
Google Workspace. Cost Per User (Monthly). Free trial: 14 days
Starter
$6 standard pricing for business email
30GB of cloud storage
Google's suite of office apps: Gmail, Drive, Calendar, Chat, Docs, Sheets, Slides, Keep Sites, Forms, and Meet
100 participant video conferencing
Standard
$12 to add cloud search
2TB of storage
Increase video participants to 150
Features to record and add archiving vault
Plus
$18 to add enhanced security (Vault and endpoint management)
eDiscovery and retention
Storage of 5TB per user
Hold video calls with up to 500 participants, including attendance tracking
Enterprise
Get S/MIME encryption, improved video conferencing with noise cancellation and live streaming, unlimited storage, and enhanced support and security
---
Cost Per User (Monthly). Free trial: 30 days
Business Basic
$6 per month
1TB of cloud storage
OneDrive
300-participant video conferencing
Web and mobile versions of Outlook, Word, Excel, and PowerPoint, as well as Microsoft Teams, Exchange, Sharepoint, Bookings, Planner, Forms, and Lists
Apps for Business
$8.25 per month
Desktop-installable apps for Word, Excel, Powerpoint, Publisher, Access, and Outlook
1TB of cloud storage
standard security
24/7 phone and web support
Business Standard
$12.50 per month
2TB cloud storage
Desktop versions with premium features
Webinar features like attendee registration and reporting
Additional apps Access and Publisher
Business Premium:
$22 per month
5TB cloud storage
Advanced cyberthreat, phishing, and ransomware protection
Device management and security
Premium administrative
Additional apps: Azure Information Protection and Intune
---
Winner: Both of these office productivity suite powerhouses offer similar apps and plan features for about the same price, though Google plans are less expensive as you upgrade. This makes it an excellent choice for small businesses that want to scale up. At the end of the day, assessing your budget and the features you want in your plan will help decide which provider is best for you.
Plan Features: It Depends
These two software titans both offer similar features, including cloud storage, business email, and mobile apps. Because of this, the best workspace provider will depend on your business news. For example, Google's cloud-based ecosphere is built for collaborative teams, whereas Microsoft users get more apps and features, plus more administrative controls.
Another is that all Google apps and features come in all plans. With Microsoft 365, you'll need to upgrade to get the downloadable software that has advanced features. In addition, when it comes to business email, MS365 offers more storage (50GB) in the base tier; however, after that, Google users get more email storage as email storage is included in the overall cloud storage allotted for your plan. Outlook users are always limited to 50GB of storage.
Workspace also offers the highest capacity for video conferencing (500 participants), but only in the highest plan tier. Microsoft's plans allow for more video conferencing otherwise (300).
| | Business Starter | Business Standard | Business Plus |
| --- | --- | --- | --- |
| Monthly Cost/User | $6 | $12 | $18 |
| Google Drive Cloud Storage | 30GB | 2TB | 5TB |
| Business Email | ✓ | ✓ | ✓ |
| Shared Calendars | ✓ | ✓ | ✓ |
| Docs, Sheets, Slides, Calendar Chat, Keep, Sites, Forms | ✓ | ✓ | ✓ |
| Appointment Booking | ✕ | ✓ | ✓ |
| Video and Voice Conferencing | 100 participants | 150 participants | 500 participants |
| Webinars With Recordings, Attendee Reports & Breakout Rooms | ✕ | ✕ | ✓ |
| Enhanced Security, eDiscovery & Retention | ✕ | ✕ | ✓ |
| 24/7 Support | ✓ | ✓ | ✓ |
---
| | Basic | Standard | Premium |
| --- | --- | --- | --- |
| Monthly Cost/User | $6 | $12.50 | $22 |
| OneDrive Cloud Storage | 1TB | 1TB | 1TB |
| Business Email | ✓ | ✓ | ✓ |
| Shared Calendars | ✓ | ✓ | ✓ |
| Web and Mobile Outlook, Word, Excel, PowerPoint | ✓ | ✓ | ✓ |
| Bookings, Forms, Lists, Planner, Exchange & Sharepoint | ✓ | ✓ | ✓ |
| Publisher & Access | ✕ | ✓ | ✓ |
| 300 Participant Video and Voice Conferencing | ✓ | ✓ | ✓ |
| Webinars With Recordings, Attendee Reports & Breakout Rooms | ✕ | ✓ | ✓ |
| Desktop Apps (5 Devices) | ✕ | ✓ | ✓ |
| Advanced Cyberthreat, Phishing, and Ransomware Protection | ✕ | ✕ | ✓ |
| Device Management | ✕ | ✕ | ✓ |
| 24/7 Support | ✓ | ✓ | ✓ |
---
Winner: For straightforward, all-inclusive plans, choose Google Workspace. For advanced security, higher video conferencing participant limits, more video conferencing features in the base tier, and more full-featured office software and business email, Microsoft 365 is the better choice.
Ease of Use: Google Workspace
| | | |
| --- | --- | --- |
| Auto Document Saving | Always | Only when saved to OneDrive |
| Auto Sync When Working Offline | Yes | No |
| App Interfaces | Uncluttered | Cluttered (more/advanced features) |
| Experience Needed | Beginner | Beginner to Intermediate |
| Document Sharing Permissions | View, comment, edit | View or edit, & only when saved to OneDrive |
Both Google Workspace and Microsoft 365 have the benefit of feeling familiar to most users. Google Workspace comes with Gmail's familiar look and feel, while Microsoft 365 builds on the software many business users have known for years.
If you've never used either, Google Workspace may be less intimidating and more intuitive. To some degree, this is because, for the most part, its features aren't as advanced as those of Microsoft's Office software. However, for many small businesses, its features are more than enough.
Google typically chooses function over form, which sometimes means its design isn't quite as pleasing to the eye as Microsoft's applications. However, the positive trade-off is that Google Workspace's features work seamlessly behind the scenes.
For example, documents created in Google Docs are automatically saved in your Google Drive. You don't even have to name a document first. It also constantly autosaves your work in the background, so your files are always updated. Microsoft users can also autosave documents, which requires first saving them to a synced folder or the user's OneDrive file.
Google Workspace also tends to focus on the core activities that users need most, so it doesn't suffer from feature bloat as much as Microsoft 365. As such, Google Workspace apps don't have some of the advanced features you'll find in Microsoft's office suite, like the ability to save images as pictures and basic graphic editing tools.
---
Microsoft Office (now 365) has the benefit of a longer history, which is perhaps why it tends to try to be everything to everyone. Microsoft packs in every feature it can think of, sometimes at the expense of the user experience—although heavy users may appreciate this aspect. It's also really easy to integrate other apps into Microsoft menus, making for a cluttered (and thus confusing) interface.
The browser and mobile app versions, on the other hand, are simpler in design and focus more on putting the most important tools within reach. With that said, heavy users may prefer the more feature-rich desktop versions of Microsoft apps for the same reason.
---
Winner: Regarding ease of use, it boils down to familiarity. If you and your employees are more familiar with the user interface of one of these solutions over the other, that's probably the best investment to make. However, if Google and Microsoft apps are both unfamiliar, Google Workspace has a lower learning curve than Microsoft 365.
Business Email: Google Workspace
Email Limits

2,000 daily emails

2,000 single-email recipient limit

10,000 daily emails

500 single-email recipient limit

List Management

Unlimited total list members and detailed permissions

Limited list contacts and user permissions

Unique Features

Auto language translation, send and receive money by email

Multi-layer email handling rules, advanced automated workflows

Integrations

Extensive range of third-party apps and plugins

Limited selection of third-party apps

Security

Multifactor authentication, spam filtering, and confidential mode

Multifactor authentication, spam filtering, and end-to-end encryption

Unique Features

Smart compose/suggestions for personalized AI-generated suggestions

Loop components for real-time collaboration

Calendar

Separate app

Integrated into Outlook

Tasks

Integrated into Gmail

Integrated into Outlook

Video Calls or Conferencing

Launch from Gmail or Meet

Launch from Teams
There's no question that Gmail and Outlook are the two top business email providers available today. Both make it easy to set up email on your domain and integrate seamlessly with other office productivity apps so you can communicate, collaborate, and share documents from any software application.
Microsoft 365 and Outlook have plenty of advanced features that larger businesses can take advantage of. However, Google Workspace and Gmail still have the edge with cutting-edge features. This includes Smart features, an abundant third-party app library, helpful email management features, and generally a more familiar and intuitive feel for business email use.
Microsoft Outlook has a send limit of 10,000 per day and up to 50GB storage limit (higher than the 30GB with Gmail in the base plan). This limit is separate from your overall cloud storage, which means your email attachments aren't taking up space in OneDrive. On the other hand, if email storage space is important, unlike Google Workspace, you also can't tap into your full 1TB of cloud storage for email.
Outlook features that can benefit businesses include advanced email handling and routing rules, time-saving automations, the ability to create reusable templates and "Quick Parts," and Microsoft's advanced security.
Learn and master Microsoft Outlook with our other articles:
---
Google users get 30GB of mailbox storage in the base plan and can easily set up Gmail for business email on a custom domain and import other email addresses to manage everything in one place. Gmail allows attachments up to 25MB, though you can share files larger than that directly from Google Drive. You can send up to 2,000 emails per day and receive over 86,000 daily.
In all but the base tier, you also get more storage with Gmail. Gmail business email users can tap into the full cloud storage allotment, from 2TB to 5TB after the base plan.
There are a number of features on Gmail that pushed us to give it the win. Translation features are native, making it easy to do business across borders. The interface is also less cluttered and offers essential features like the ability to create a professional email signature and set up basic mail handling rules. Collaboration is easy, as you can launch a Chat, Meet, or Space right from the menu. Lastly, the number of available apps and plug-ins are unmatched.
Get started with Gmail for business email with our guides:
---
If you're looking for specific email functionality or want more information to help you decide, read our Gmail vs Outlook review.
You'll find both Microsoft 365 and Google Workspace in our business email guides:
Winner: Google Workspace and Gmail is the clear winner when it comes to business email for most small businesses. It offers more storage as your needs scale, has hundreds of ready-made integrations, and has unique features (like automatic language translation and send/receive money by email) that make it ideal for businesses of all sizes.
Office Productivity Suite: Microsoft 365
Document

(Docs vs Word)

Automatic online syncing with extensive plug-ins

Advanced formatting and layout features

Spreadsheet

(Sheets vs Excel)

Available online and offline mode with built-in chats

Superior statistical analysis, visualization, and macros

Presentation

(Slides vs PowerPoint)

Present button for Google Meet and automatic online syncing

Advanced formatting, layout options, and design features

Graphic Design

N/A

Create brochures, postcards, and other marketing materials on Publisher

Calendar

Separate app, easy to share calendars and add management rights

In Outlook, easy to give admin rights to users for calendar management

Database

N/A

Manage complex data projects with Microsoft Access

Bookings

In Calendar functionality

Bookings App

Forms

Yes

Yes
Google Workspace and Microsoft 365 software suites have apps for creating documents, spreadsheets, and presentations. Both offer browser-based versions, as well as iOS and Android apps.
Both allow users to work offline and sync changes later–although Google Workspace saves your work in real time. Whereas MS365 users could risk losing some work if they don't first save a document to OneDrive or a OneDrive-synced folder on their device.
Microsoft 356 office suite users have to upgrade to a higher plan to get desktop versions of apps and the advanced features that come with them. In addition, MS365 includes apps Google doesn't, like Publisher to create marketing materials, the database and data visualization tools that come with Access, and in the Premium tier, Intune for device management.
Microsoft also has some basic native graphic editing tools lacking in Workspace. For example, you can paste an image or graphic into a Microsoft app, right-click, and then save it as a picture on your device. PowerPoint has more advanced graphic editing tools, and with all but Business Basic, Publisher offers additional graphic design and editing tools that Workspace apps don't have.
But the argument isn't totally one-sided. Because of the sheer number of features on Microsoft 365's productivity tools, the interface can be seen as clunky and overwhelming especially compared to Google's office suite. At the same time, Google Workspace Marketplace offers a wide range of add-ons that improve the functionality of its productivity tools.
Microsoft 365's office apps, Word, Excel, and PowerPoint, are available as desktop software, browser-based apps, and mobile apps. Like Google Workspace, new documents, changes, and edits made offline are automatically saved and synced to the cloud (for files and folders syncing to OneDrive) once you're back online.
As with Outlook, comparing Office 365 vs Google Workspace isn't apples to apples. Workspace has a simpler interface, whereas Microsoft apps have advanced features, such as integrations and automations, which are not as readily available with Google's apps. There are also many more templates available to Microsoft Office users since the software has been around for so long.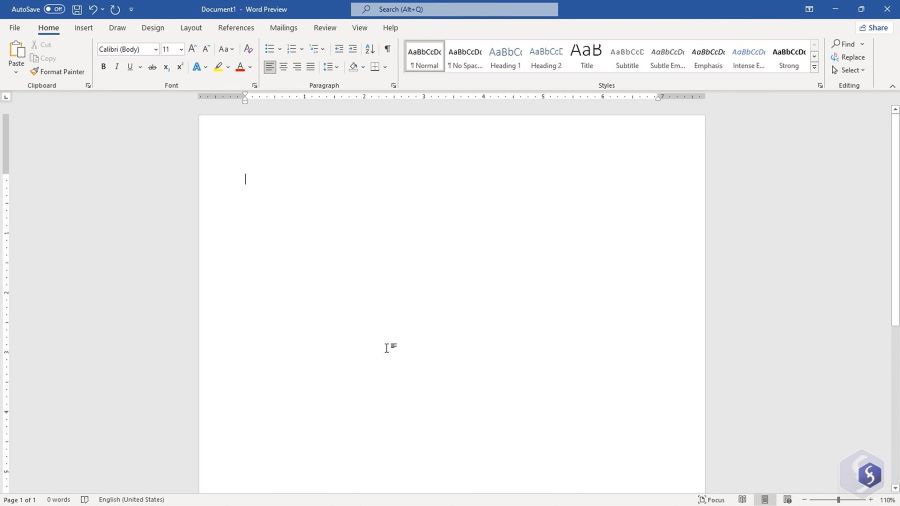 ---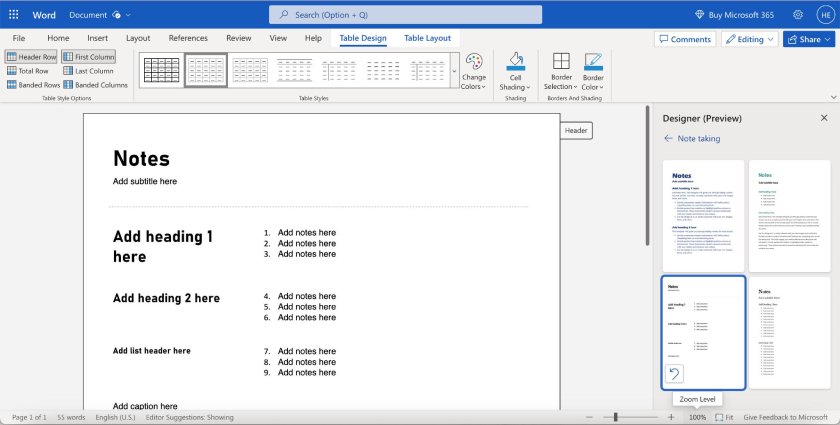 ---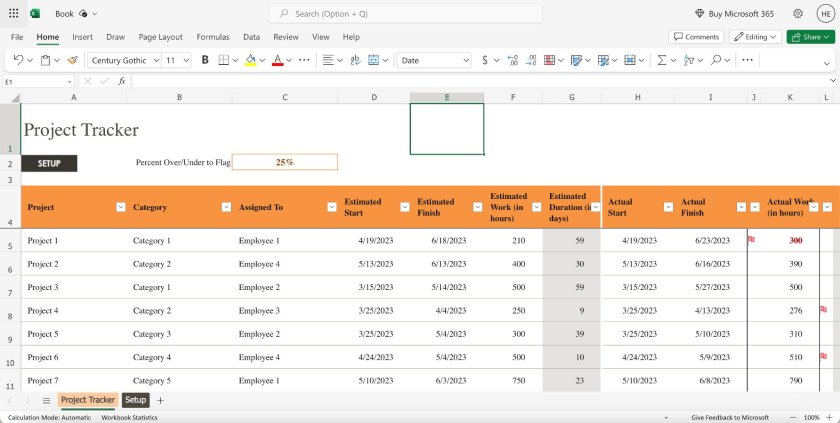 ---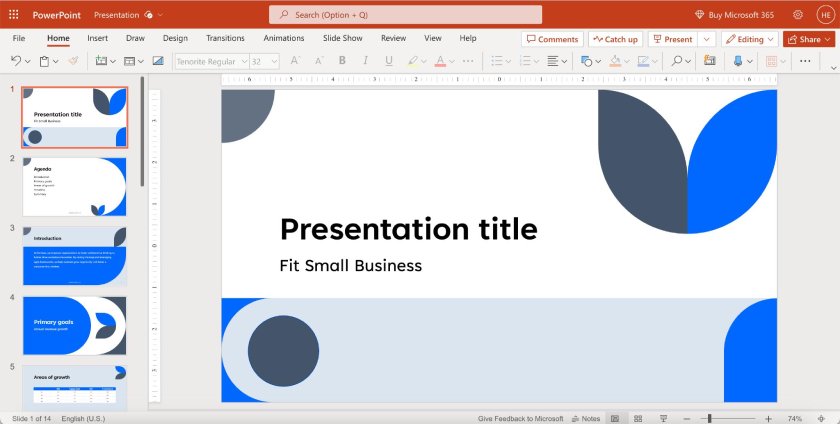 ---
---
All of Google Workspace's apps for document creation, Docs, Sheets, and Slides, are browser-based with mobile app versions. This means all Google users can access all the apps and features available, regardless of plan tier. However, there are no true desktop versions, so you generally need to be connected to the internet to create and edit files.
With Google Workspace apps, you can mark files for offline access. This enables you to continue working on a file even if you lose your internet connection. Your changes are then automatically updated the next time you connect to the internet. Another advantage of using Google Workspace on desktop devices is that because the software is cloud-based, there aren't the constant updates Microsoft 365's desktop apps require.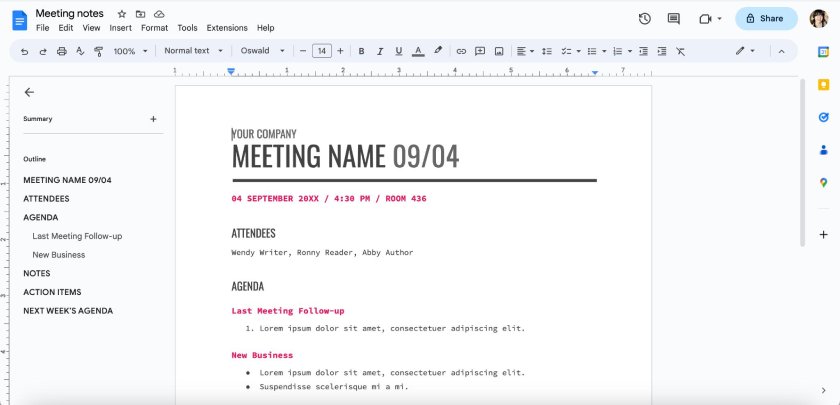 ---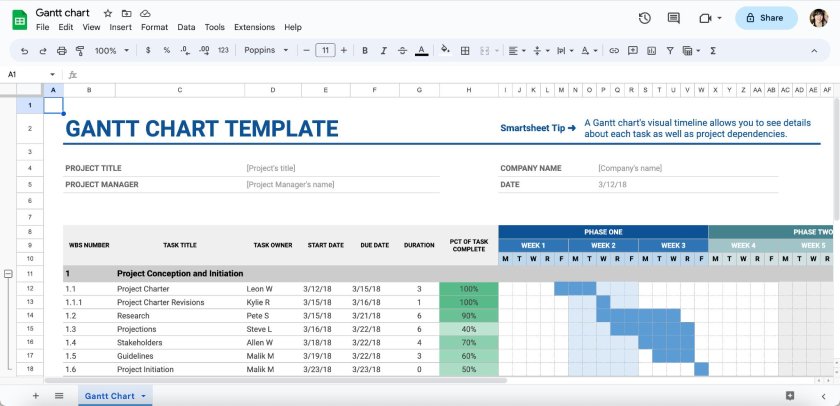 ---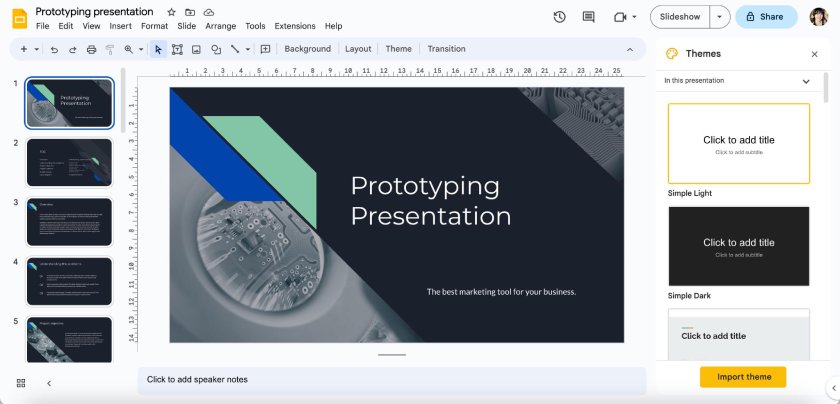 ---
---
Winner: Microsoft 365 has the edge over Google Workspace in the apps department simply due to how much is available to users as far as templates and advanced niche features like charts and image editing. However, those prizing ease of use may prefer the cloud-based apps Google offers, especially since all features can be used on desktop devices, so that users enjoy all features available, regardless of plan tier.
Video Conferencing: Microsoft Teams
App

Google Meet

Microsoft Teams

Attendee Cap

Up to 500

Up to 1,000*

Meeting Length

Up to 24 hours

Up to 30 hours

Record Feature

Yes; 2nd tier and up

Yes; all plans

Collaboration Tools

Screen sharing

Emoji reactions

Breakout rooms

Basic chatting

Screen sharing

Emoji reactions

Breakout rooms

Advanced chatting

Integrations

200+ app integrations

700+ app integrations
*In Enterprise plan
Both Google Meet and Microsoft Teams video conferencing tools generally cover similar features and functionality that any team may need. This includes meeting recording, screen sharing, reactions, in-app chatting, and app integrations. It's a close call, but Microsoft 365's more advanced capabilities in terms of attendee or meeting limits tip the balance in its favor.
It's also important to address a key difference between Meet and Teams. Google Meet is a standalone video conferencing tool for Google Workspace. On the other hand, Microsoft Teams is an all-in-one video conferencing and collaboration solution, meaning its features include a full suite of tools such as webinar tools, public and private chat, and document storage. For this comparison, we will just be focusing on the video conferencing aspect.
Meet is Google Workspace's video communication tool that includes basic chats, screen recording, integrations, and other features that help in creating an effective video meeting environment. One of the unique features that make it such a close competitor to Teams is its use of artificial intelligence (AI) enhancements that help improve video and audio quality, no matter how unconducive your environment may be.
---
Teams is a collaboration solution that can host video meetings. It is especially useful for businesses since it can stand as a centralized hub for team collaboration. Aside from the robust features Teams has outside of video meetings, it also has a built-in chat during video calls that can be used to send messages and share files—a feature that Google Meets is yet to offer.
Enterprise plans can have up to 1,000 meeting attendees, which is double the maximum number allowed on Google Meet. At the same time, there are over 700+ integrations for Microsoft Teams that improve its functionality above and beyond.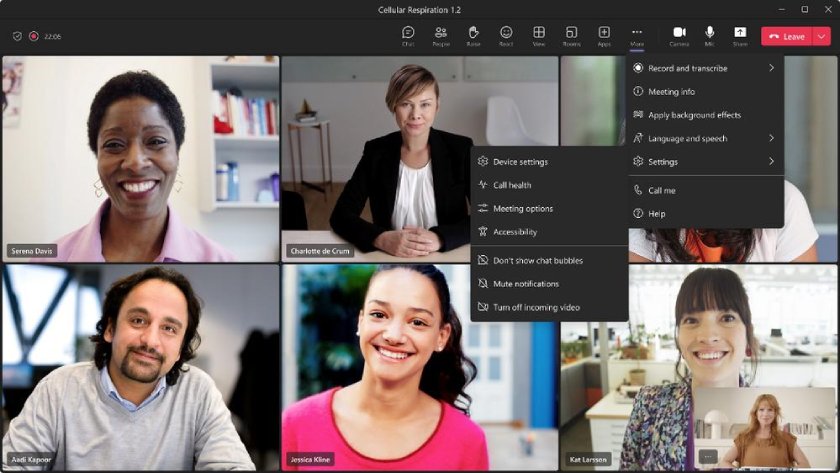 ---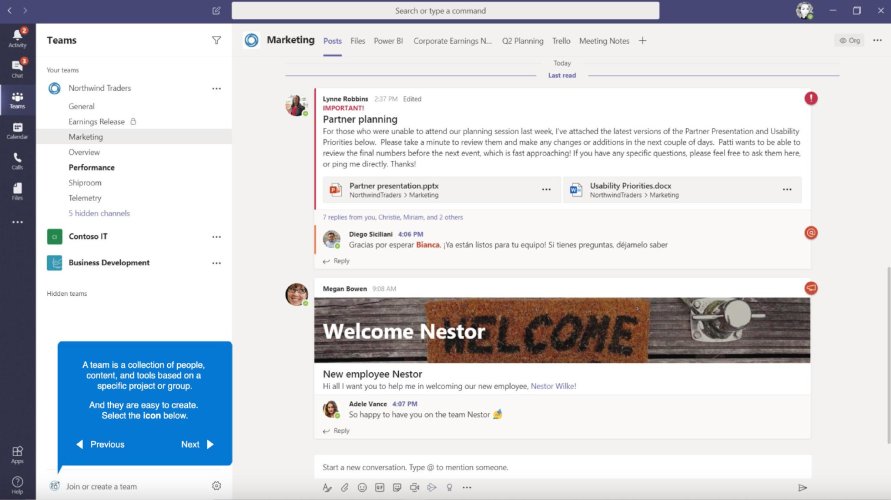 ---
---
Winner: Microsoft Teams is the clear winner for video conferencing with higher limits, hundreds more integrations, and robust collaboration features. For personal use, Google Meets may be a better option for its ease of use and AI enhancements. Otherwise, Microsoft Teams can cover the functionality of Meet and more.
Collaboration Tools: Google Workspace
| | | |
| --- | --- | --- |
| Real-time Collaboration | For all plans | For paid plans on web version |
| Sharing Permissions | View, comment, suggest, and edit | View and edit |
| Built-in Chat | Yes | No |
Google Workspace and Microsoft 365 are both built around team collaboration and include great tools for video conferencing, team live chat, and easy document sharing. However, Workspace wins as it is inherently easier with a simple interface specifically geared toward real-time collaboration. For example, users can collaborate in real time with both providers, but for Microsoft users, this is only true when working on cloud-based documents.
All Workspace documents are cloud-based, so collaborating and syncing is simpler, with less room for error or lost changes. Google also makes viewing and reverting to other versions easy, and there are more options for collaborating (view, comment, suggest, and edit) vs Microsoft (view or full editing power only).
In addition to working on projects simultaneously, from anywhere, Workspace users can do so without having to save files, email links to each other, and keep track of versions. Revisions happen in real time while allowing you to see what changes have been made and accept or reject them.
You can even set permissions so that only specific people can edit documents, leave comments on them, or view them. In addition to team collaboration, this also facilitates secure sharing with outside parties, such as sending a proposal to a client that allows them to view and comment, but not edit, the document.
---
Microsoft 365's collaboration advantage lies in its widespread use throughout the business world. Sales agents and teams can send a Word document, Excel spreadsheet, or PowerPoint presentation to clients outside the organization with the confidence they can be opened and read at the other end. You can also opt for real-time collaboration given you are subscribed to Microsoft 365 and that you are on the web version.
As with Workspace, MS365 users can set document permissions to protect files. However, they don't allow other users to add comments (view or edit only), which limits collaboration within documents, spreadsheets, presentations, and other projects. Also, to be shared, files must first be uploaded to OneDrive (or saved to a file that syncs to the user's OneDrive).
---
Winner: We're calling this one in favor of Google Workspace. Companies that work closely together on in-house projects will find Google Workspace the best option to get the job done, hands down. Designed for online coordination, Google Workspace apps are ingrained with features that emphasize real-time collaboration, such as built-in chats and email-to-document revisions.
Security: It's a Tie
| | | |
| --- | --- | --- |
| Detection Software | Spam, malware, and virus detection | Spam, malware, and virus detection |
| Authentication Process | Two-step authentication | Multi-factor authentication |
| Security Group Controls | ✓ | ✓ |
Both Google Workspace and Microsoft 365 address security concerns but have different strengths depending on the structure of businesses they serve. Either platform has its own range of threat detection mechanisms, user data protection, and privacy features. However, as a primarily online platform, Google Workspace focuses on securing its cloud infrastructure, while Microsoft 365 uses a broader security framework with data encryption and industry compliance.
User privacy and data protection are some of the key elements of Google Workspace's security framework. Google Workspace focuses on the strength of its cloud infrastructure, providing robust protection through its Advanced Protection Program and two-factor authentication. Google also offers granular access controls, allowing organizations to define precise permissions for their users.
MS365 implements data encryption, multi-factor authentication protocols, and compliance features, making it suitable for organizations with precise security requirements. The platform's data loss prevention and security analytics are available in higher-priced plans. This range of advanced security features make it an excellent choice for larger businesses or businesses operating in stricter industries.
Winner: For Microsoft 365 and Google Workspace, both platforms have advanced security features that benefit businesses. Microsoft 365 offers a broader range of security features, making it a suitable choice for enterprises with complex security requirements. On the other hand, Google Workspace excels in providing robust cloud infrastructure and privacy-centric measures, making it better for businesses prioritizing data privacy and collaboration.
Customer Service: It's a Tie
| | | |
| --- | --- | --- |
| Support Types | 24/7 phone, email, and chat | 24/7 web and phone |
| Languages | 14 | 35+ |
Google Workspace and Microsoft 365 offer 24/7 phone and web support to business plan subscribers. Each also offers access to robust self-help knowledge libraries and community support forums. Google and Microsoft both cater to businesses, and their customer service for these types of users is excellent.
Google Workspace administrators have access to 24/7 phone, email, and chat support in 14 languages. For users, support is available through Google Help, their online knowledge base for self-help. Google is known for having helpful support agents and resolving issues quickly when you need a real person.
Microsoft 365 also provides live phone and email support to business customers. In addition, Microsoft has extensive training materials, including self-help guides, how-to videos, and a searchable knowledge base. Microsoft is known for paying attention to its business customers, and Microsoft 365 support is no different.
Winner: When it comes to deciding which company provides better customer service, it's too close to call. Both have support teams available by phone and online around the clock, and also offer self-help documentation so users can troubleshoot issues themselves. In the customer service arena, the winner is a draw.
Customer Reviews of Microsoft 365 vs Google Workspace
Aside from objective factors like pricing and features, customer reviews play a crucial role in deciding the best office workspace for your business. User reviews shed some light on real-life experience with the workspace, allowing you to get the full picture of the product. This includes pros, cons, and specific observations.
Google Workspace
4.6 out of 5 – From 40,500+ reviews
The most commonly mentioned reason users love Google Workspace is the ease of collaboration and how intuitive the software is to use. Customers also say they enjoy how tightly integrated everything is, and how they can work anywhere and still have access to all of their files. One negative review said that the admin panel is less straightforward than it could be, and sometimes hard to navigate.
Microsoft 365
4.6 out of 5 – From 4,900+ reviews
Microsoft 365 customers say that because the software is so widely used, it's easy to create, share, and open documents created by other businesses or customers. They also like the advanced features found in the apps, like real-time editing suggestions. However, one area that users review negatively is the amount of space (memory) the Microsoft 365 desktop apps take up on desktop computers.
Takeaway: Google Workspace and Microsoft 365 each have loyal fans and followings, which are borne out by generally positive online customer reviews.
How We Evaluated Microsoft 365 vs Google Workspace
In terms of Google Workspace vs Office 365 (formerly Microsoft Office vs Google Suite), both are full-featured office productivity suites with the tools your small business needs. Each has solid, reliable solutions for the things you and your team do on a daily basis, like email, cloud storage, communication, and creating and sharing different types of documents.
To determine which is better for small businesses, we evaluated Google vs Microsoft Office productivity software suites based on the following:
Cost (and value for the money)
Ease of use
Browser-based functionality
Productivity suite features
Chat and video conferencing capabilities
Collaboration tools
Administrative controls and security
Customer support and reviews
Extensive firsthand experience using both software suites in real-world workplace settings
Ultimately, we couldn't make a conclusive statement about which office software suite is better. Each offers various advantages that might make them more appealing for your business and team.
Google Workspace is the market leader in the US and worldwide and costs less as you upgrade, so if cost is a driving factor, it's the best one to choose. We use it throughout our organization as it offers easier and more intuitive tools that match up with our business needs.
However, Microsoft 365 is an undisputed powerhouse for advanced functionality, though it's likely to cost you a bit more. For advanced features, automations, and administrative capabilities, it's the one to go with.
Frequently Asked Questions (FAQs)
Google Workspace is a simple yet intuitive productivity suite that is designed for online collaboration with features like real-time document editing and AI enhancements. Microsoft 365 offers enterprise-level productivity tools, including desktop applications and a feature-rich platform.
---
Google Workspace's intuitive interface and user-friendly features make it easier for teams to collaborate online. Microsoft 365 offers a familiar interface for users accustomed to Microsoft products, but Google Workspace is designed with simplicity in mind. For outright beginners, Google Workspace is the best option, as Microsoft 365's sheer number of features can be overwhelming.
---
Google Workspace and Microsoft 365 are both widely used productivity suites, but Google Workspace currently has a larger market share for major office suite technologies worldwide. Over the years, Google Workspace has gained significant popularity, especially among organizations embracing cloud-based collaboration.
---
Bottom Line
Choosing between Google Workspace vs Office 365 comes down to the features and capabilities most important for your businesses. For the easiest document collaboration and the ability to create and access all of your documents wherever you work, Google Workspace is best. If your business needs advanced features and security, then Microsoft 365's office productivity and business email apps are better for your small business.