GoTo Meeting Review: Is It Right for Your Business?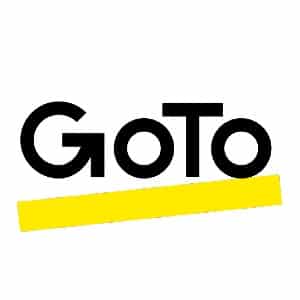 GoTo Meeting Overview
PROS

CONS

Audio and video quality is crystal-clear
Free version is for 14 days only
Smart meeting assistant that transcribes meetings automatically
Limits gallery view to 25 participants only
Unlimited cloud recording storage
Lacks multi-language support for transcriptions
Plans are cheaper than other top-tier solutions
The webinar feature is a separate product
User interface is straightforward and intuitive
Software installation is necessary to join meetings
Larger participant capacity per plan
File-sharing is view-only and lacks functionality
Extensive video settings control
Top-notch security features like single sign-on (SSO), encrypted sessions, meeting locks, attendee dismissal, and Health Insurance Portability and Accountability Act (HIPAA) compliance.
What We Recommend GoTo Meeting For
GoTo Meeting is a video conferencing software that covers all the basic features of a cloud-based unified communications platform. It includes several key features, such as crystal-clear audio, high-definition (HD) video, background noise suppression, and keyboard and mouse sharing. With its encrypted sessions, meeting locks, and the ability to dismiss attendees, users can rest assured that meetings are safe and only accessible to authorized attendees.
When to Use GoTo Meeting
When GoTo Meeting Might Not Be a Good Fit
Businesses that need advanced collaboration tools without upgrading to the higher tier plans: While GoTo Meeting offers a host of collaboration tools, users have to upgrade to higher plans to access all the advanced features. This incurs added costs for small businesses to get all the premium features. If you want access to a wide range of video conferencing features without upgrading to higher plans, choose Zoom.
Individuals who need to customize webcam background during virtual meetings: GoTo Meeting doesn't come with settings for changing your webcam background during meetings. You have to download a third-party app to blur, replace, or customize your background. If you're looking for a platform that allows users to modify their virtual background, check out BlueJeans.
Businesses that require real-time transcriptions in other languages: Although GoTo Meeting offers automated transcription, the language option is limited to English. If you're looking for a provider that offers live transcription in multiple languages, consider Microsoft Teams, which offers up to 28 languages for transcription.
GoTo Meeting Pricing
GoTo Meeting offers more affordable packages than other video conferencing providers on the market, yet brings a handful of useful features. Pricing starts at $12 per user, per month, billed annually, which gives users access to essential video meeting tools. You may sign up for a free trial for 14 days and host three-person meetings for 40 minutes, with access to screen sharing, voice-over-internet-protocol (VoIP) audio, and chat messaging.
Upgrading to the Business plan gives access to GoTo Meeting's latest collaboration features, like note taking, smart assistant, and commuter mode. Users have to upgrade their subscriptions to get the most out of their meetings and unlock the more premium features. Large teams needing more features and larger meeting capacities will want the Enterprise plan. Pricing is unpublished, so you will need to contact the sales team to request a quote.
GoTo Meeting Plans

Professional

Business

Enterprise

Best For

Small and mid-sized businesses that want to host longer meetings

Mid to large-sized businesses that need more communications features like unlimited cloud recording

Enterprise-sized businesses that host meetings up to 3,000 attendees and want advanced collaboration needs

Monthly Pricing*

($/User/Month)

$12 per organizer, per month

$16 per organizer, per month

Contact sales for quote

Participant Count

Up to 150 participants

Up to 250 participants

Up to 3,000 participants

Group Meeting Length

No limits

No limits

No limits

Unlimited Cloud Recording

✕

✓

✓

Keyboard and Mouse Sharing

✕

✓

✓

Live Transcription

✕

✓

✓

Meeting Lock

✕

✓

✓

Commuter Mode

✓

✓

✓
*GoTo Meeting's plans are billed in full annually. The Professional plan costs $144 per organizer, per year, and the Business plan costs $192 per organizer, per year.
GoTo Meeting Video Conferencing Add-ons
GoTo Meeting offers two add-ons for Professional and Business users. Meanwhile, Enterprise users have access to custom packages and bundled discounts on meetings, webinars, phones, and room solutions.
Here are the following add-ons offered to GoTo Meeting paid plan users:
GoTo Webinar: GoTo Meeting offers a separate product for organizing virtual events. It allows you to host webinars with up to 100 participants and access webinar templates, flexible scheduling, and interactive features, such as multi-presenter and event analytics. Pricing starts at $20 per month.
Toll-free numbers: Toll-free numbers provide the option to dial in toll-free in over 50 countries.
Call Me: Call Me allows the organizer and attendees to get a call from GoTo Meeting and automatically connect to the audio conference by simply picking up the phone.
Payment terms for Toll-free and Call Me vary based on the paid plan. For Professional plan users, the organizer is charged on a monthly pay-as-you-go basis. Business users are charged $5 per organizer, per month for included minutes in the U.S. and Canada. International participants will be charged on a pay-as-you-go basis.
GoTo Meeting Features
GoTo Meeting is a video conferencing software with basic collaboration features. All plans include HD video, enhanced audio, screen sharing, unlimited meetings, and breakout rooms.
While GoTo Meeting's offerings are attractive to businesses with tight budgets, it's important to consider which features support your collaboration needs. For example, specific inclusions like unlimited cloud recording are only available in higher tiers or as an additional subscription, such as GoTo Webinar and GoTo Training.
General Features
GoTo Meeting has all the basic tools to host meetings and keep remote teams productive. It offers valuable features for small businesses, but the plan you choose determines which features to access. For example, unlimited recording, transcription, meeting lock, and smart assistant are limited to Business and Enterprise plans.
Conferencing features are available on any device, whether on your desktop, phone, or tablet. The mobile app comes with all the benefits of the desktop version to make hosting and joining meetings easy whenever you're on the go. Its key feature is the commuter mode, which provides users a distraction-free experience during conference calls.
---
Video Meetings
GoTo Meeting offers HD 1080p video quality and crystal-clear conference calls. It allows users to host unlimited meetings up to 250 attendees with no time limits. The bandwidth adjusts automatically depending on the device and location of the user, creating a seamless meeting experience for participants. However, the gallery view displays up to 25 participants, which is fewer than similar providers like Zoom.
Many users will appreciate GoTo Meeting's video management tools when adjusting video settings, including the brightness, contrast, saturation, and powerline frequency. This empowers users to look their best on a video call, regardless of the ambiance or lighting. The only drawback is that it doesn't allow users to blur or customize their webcam background.
GoTo Meeting comes with a mobile conferencing app that offers extensive features for remote users. The background noise suppression and commuter mode enable remote workers to take their video meetings anywhere they go without worrying about connectivity and distractions. Other key features include automated transcription, screen sharing, note taking, drawing tools, and keyboard and mouse sharing.
---
Team Collaboration
Aside from GoTo Meeting's extensive video conferencing features, it also comes with a host of productivity tools for remote teams. Collaboration features in paid service plans include breakout rooms, unlimited cloud recording, note taking, drawing tools, and keyboard and mouse sharing.
GoTo Meeting offers separate products to engage teams during virtual events. GoTo Webinar and GoTo Training are available in different plans depending on the number of participants.
Recording a virtual meeting? If you want to take advantage of GoTo Meeting's unlimited cloud storage for recorded meetings, check out our article on how to record online meetings.
---
Smart Meeting Assistant
GoTo Meeting's Smart Meeting Assistant uses machine learning to detect highlights and action items in meetings. It also transcribes conversations automatically but only offers transcripts in English. The Slide-to-PDF feature uses smart technology to help users capture slides in chronological order and create a shareable PDF. This saves time and keeps everything organized during and after meetings.
---
Security Mechanisms
As a business-centric video conferencing software, GoTo Meeting is ideal for industries that handle sensitive data and host private meetings. It offers a variety of security features to keep information and meetings safe and protected. Standard features include SSO, SSL encryption, and 256-bit AES encryption. All plans include a risk-based authentication that detects suspicious activities, such as a login from a remote location or unauthorized device.
Aside from security compliance features, GoTo Meeting offers the latest security solutions, such as meeting lock, password protection, and the ability to dismiss attendees. These features enable users to lock meetings with a unique password and approve which participants should join meetings.
---
Integrations
Keep your meetings productive by taking advantage of 72 third-party apps available across the GoTo ecosystem, including GoTo Meeting, GoTo Webinar, GoTo Connect, and GoTo Training. While other similar providers offer more third-party software, like Zoom, GoTo Meeting integrates with popular workflow integrations to make collaborations easier. If you want a complete list of GoTo Meeting software integrations, check out GoTo Marketplace. You'll find popular programs that integrate with your platform, such as Salesforce, Slack, Microsoft Teams, and Google.
---
GoTo Meeting Alternatives
GoTo Meeting is a video conferencing platform built for remote teams. However, this won't be a great fit for those looking for certain features, such as a free plan, virtual background, and multi-language transcription. Here are a few providers to consider if GoTo Meeting isn't right for your business needs.
| | | |
| --- | --- | --- |
| | | |
| Best for: Small businesses that want a free subscription with robust video conferencing features | Best for: Solopreneurs or budget-conscious businesses looking for a simplified video conferencing platform that integrates with Google Workspace. | Best for: Businesses already subscribed to Office 365 web applications, and want built-in webinar features |
| Starting price: Free for the basic plan, $14.99 per user, per month for the first paid tier | Starting price: Free for the basic plan, $7.99 per user, per month for the first paid tier | Starting price: Free for the basic plan, $4 per user, per month for the first paid tier |
| | | |
What Users Think of GoTo Meeting
GoTo Meeting reviews show that thousands of users have utilized this platform for meeting teams and clients online. Review sites reveal a mixture of good and less favorable comments, but overall, GoTo Meeting has received fairly high ratings. Many users praised the platform's HD video quality and the lack of connectivity issues. They also appreciate the excellent set of features it offers unlike other video conferencing solutions.
GoTo Meeting earned the following average ratings on these popular review sites at the time of publication:
While GoTo Meeting received a high average rating, some users have complaints about the user interface (UI). Users described the UI as dated, complex, and confusing, resulting in an unprofessional feel. After using GoTo Meeting, many developed a greater preference for Zoom because of its robust features and overall UI.
Bottom Line
GoTo Meeting is an excellent option for small to mid-sized businesses looking for basic video conferencing features for less money. It offers budget-friendly plans and a simplified video meeting platform built for remote workers. If the set of features and the overall user experience isn't enough for you, consider Zoom or Microsoft Teams to access more collaboration features and inclusions.