Shopify POS Review 2022: Pricing, Hardware & Features
This article is part of a larger series on POS Systems.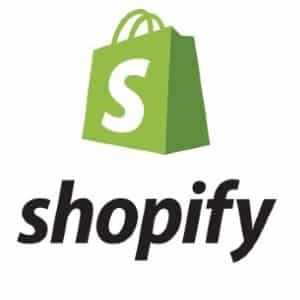 What We Recommend Shopify POS For
Shopify POS is a great POS software for any small retail business, but we especially recommend it if you need a POS system that will integrate seamlessly with your online store. With its reporting and analytics tools, advanced inventory management, and seamless ecommerce integrations, Shopify has everything you need to make running your business easier, more efficient, and more profitable.
Shopify POS ranked second in our review of the best POS systems for small businesses.
In particular, Shopify POS is best for:
New ecommerce and retail businesses: If you are thinking of starting a new multichannel business with both in-store and online sales, Shopify has all the tools you need. Shopify is our top ecommerce platform and a top scorer in our retail POS guide. This makes it easy to get everything you need in one place and ensures seamless integration of your two sales channels.
Multichannel retailers: Shopify tops our list of best multichannel POS systems with a score of 4.80 out of 5. Its POS features are an add-on to help online businesses sell through mobile or brick-and-mortar stores. Shopify lets you sync online and in-person sales, process curbside and pickup orders, start sales in-store and then finish them online, accept custom payment types, manage a business from a centralized back-office tool, sell on social channels including TikTok and Instagram, and more.
Cross-channel inventory management: Shopify's POS software includes automated and granular tools to manage multichannel inventory. It has a user-friendly interface and allows you to integrate barcode scanners to receive and perform quick counts, organize, and track inventory movement. We've included Shopify POS among the best POS inventory systems.
One thing to note about Shopify POS is that you must have an ecommerce subscription to utilize its features. All Shopify ecommerce subscriptions come with the free version of Shopify POS; however, to access Shopify's paid POS plan (Pro), you will have to have both Shopify's ecommerce subscription ($9–$299/month) and a POS subscription ($89/month per location). Learn more about Shopify's pricing.
When Shopify Would Not Be a Good Fit
Shopify POS Overview
PROS

CONS

Outstanding omnichannel management features
Very limited offline payment options
User-friendly mobile app interface
Paid subscriptions can become pricey
Customizable mobile checkout
Limited inventory features in Lite plan
Powerful, well-documented APIs
Charges a fee for using third-party payment processors
14-day free trial
No reporting features in the baseline plan
24-hour customer support
Required to have Shopify ecommerce plan to access Pro features
Shopify POS Pricing
Shopify POS Lite is free with all Shopify ecommerce plans, and it works great for running temporary stores such as pop-up shops and farmers market locations. However, those who want to use Shopify POS for their brick-and-mortar operations will likely want to upgrade to the POS Pro plan and pay the additional monthly fee of $89 per location. The main difference between these two Shopify POS pricing schemes is access to advanced features such as smart inventory management and in-store analytics.
Shopify POS Lite

Shopify POS Pro

Free with all Shopify ecommerce plans
Mobile POS and hardware accessories
Order and product management
CRM
Omnichannel sales and inventory management on a single dashboard
Payment processing
Sales reporting
Social media integrations

$89/location/month
Everything from the Lite plan
Unlimited store staff
Unlimited registers
Advanced inventory management and reporting
Advanced online selling features
Staff roles and permissions
Advanced in-store analytics
If you don't want to use Shopify as your ecommerce platform, you can sign up for the Shopify Lite plan for $9 per month. This lets you add a Shopify "Buy Button" to third-party sites and comes with Shopify POS for sales and inventory management.
Shopify Transaction Fees
Shopify Payments is Shopify's card payment solution that comes with each ecommerce plan. Transaction processing fees vary depending on the type of transaction and Shopify ecommerce plan you have. You can also opt to use third-party payment processors for additional fees.
Online Transaction Fees:

Basic Shopify plan
Shopify plan
Advanced Shopify plan

2.9% + 30 cents
2.6% + 30 cents
2.4% + 30 cents

In-person Transaction Fees:

Basic Shopify plan
Shopify plan
Advanced Shopify plan

Add-on Fees for Third-party Payment Processor:

Basic Shopify plan
Shopify plan
Advanced Shopify plan
Shopify POS Hardware
Once you download the POS app, you can start choosing from Shopify's range of hardware options to support mobile and in-store sales. Each hardware includes free shipping, 30-day returns, 24/7 customer support, and a one-year warranty.
| Chip and Swipe Card Reader | Tap and Chip Card Reader | Shopify Retail Kit |
| --- | --- | --- |
| | | |
| $29 | $49 | $159 (iPad not included) |
| Connects via Bluetooth and accepts magstripe (swipe) and EMV (chip) payments. | Connects via Bluetooth. Accepts EMV (chip) or NFC payments (Apple Pay, Android Pay). | Includes iPad stand, chip and swipe card reader, mounting kit. |
| | | |
If you want to use Shopify POS for pop-up sales or a temporary market or on a seasonal basis, you can rent POS hardware through Shopify's partnership with Fello.
Shopify POS Features
Shopify POS Lite

Shopify POS Pro

Best for: On-the-go sales

Best for: In-store sales

Unlimited products, variants, and categories
Multilocation inventory tracking
Full CRM and order management
Full loyalty and marketing features
Browse in-store and buy online
Product detail QR codes
Cash flow management
Split tenders, gift card, and partial payments
Customizable smart checkout grid
Global search bar on checkout page
Custom sale and discounts
Custom digital receipts
Tips and refunds processing
Basic staff management
Retail, product, and finance reporting

All POS Lite features
Stock adjustment
Smart inventory management
Custom-printed receipts
Exchange processing
Save/retrieve carts
Advanced staff management
Daily sales and cash tracking reports
Exchange transactions
Custom receipts
Shopify POS is designed to simplify payment transactions for online merchants who might also have a pop-up or physical store. The first step in using Shopify's POS features is to sign up for a Shopify ecommerce account. From there, you can choose between the basic and advanced POS subscription. The basic is designed for on-the-go sales activities and does not require users to have a physical store, while the Pro is designed to handle brick-and-mortar sales.
If you need some time to decide, Shopify has a free 14-day trial where you can try its Pro plan out for yourself and see how everything works. Or you can follow along on the video below where I take you through how to sign up for a Shopify account and some of the top features at your disposal.
Here are some of Shopify POS' most essential features:
Payments
Simplify transactions and offer different modes of payment so you never miss a sale. Shopify POS lets you split tenders, add discounts, accept partial payments and gift cards, initiate exchanges and returns, and use external card terminals from third-party providers. You can also set custom payment types—such as IOUs, checks, and even gold coins. The app also integrates with Shopify Payments.
---
Checkout
Shopify POS makes the checkout process seamless for your staff and customers with features such as refunds, exchanges, mobile checkout, global search, discount and promo codes, customized digital and printed receipts, and automatic tax calculations. The Shopify interface is extremely easy to use, and there are tons of built-in training tools to help get you started.
Retailers can customize their POS smart grid and checkout screen homepage, making it easy to put hotkeys for specific products or register functions right at their fingertips.
---
Smart Inventory Management
With Shopify POS, you can upload inventory to the built-in inventory library for automated real-time tracking and sales reports. Meanwhile, Pro subscribers can get more advanced inventory reporting and controls by adding the Stocky app to the inventory system.
Stocky will help you make informed inventory decisions using smart recommendations and inventory advanced tracking and analysis. Stocky's capabilities include
Demand forecasting
Detailed inventory reports
Inventory analysis
Inventory counts
Inventory receiving
Low stock reports
Purchase orders
Sale item suggestions
Stock transfers
Multiple location syncing
---
Staff Management
Each staff member gets a unique log-in to access your POS system. When adding new staff members, they will start with no permissions, then you can add the appropriate allowances based on their role. For each staff member, you can control app access and track their performance from anywhere on your POS dashboard. You can also set staff POS PINs, define retail staff roles and permissions, and attribute sales to staff and reward commissions or kudos.
---
Omnichannel Selling
Shopify makes omnichannel selling a breeze. On the Shopify POS system, all your sales channels are listed, so you can access their individual details and performance as needed from a single platform. Additionally, Shopify syncs all your sales, inventory levels, and expenses across your different sales platforms for easy management.
The tool also makes it easy to provide your customers with a seamless omnichannel shopping experience.
Email carts to your customers so they can complete in-store purchases online.
Generate QR codes that allow customers to complete their purchases online or take them to a product information page.
Accept returns or exchanges of online purchases in-store.
Add shipping details or set custom shipping fees for in-store purchases from your ecommerce site.
---
Customer Management
Transform one-time customers into loyal brand advocates by providing stellar service with Shopify's customer management features. With its CRM tools, you can create customer profiles and tags, save contact information, view order histories and notes, see a customer's email opt-in preferences for marketing purposes, and offer rewards with discounts, exclusive content, and access to events. Additionally, every time a shopper places an order, a new customer profile is automatically created—so you don't have to worry about your online customer base.
Shopify not only makes it easy to track your customers and create profiles but you can foster their loyalty by sending messages, discounts, and offers to specific customers or customer groups. You can also add the free Shopify Loyalty app to your POS for more loyalty building features.
---
Reporting & Analytics
Shopify POS enables you to see how your business is performing by providing consolidated analytics. Some of the key reports that the app provides include
Cash flow
Daily sales reports and insights (Pro only)
Traffic reporting
Sales by staff member, location, and sales channel
Tax reports
Discount reports
Product and product category reports
---
Integrations
Shopify's app store provides a list of add-on software to support online, mobile, and in-store sales. You can use filters to list POS-compatible products so it displays all the apps available based on categories such as accounting, loyalty, marketing, and shipping tools. You can also sort the list to show the new, most downloaded apps—even in a curated order.
Shopify also has a "Buy Button" that you can incorporate into any Squarespace, Wix, and WordPress site. The Buy Button connects transactions on your site back to your Shopify POS system, so you can use the Shopify POS with a non-Shopify ecommerce platform or even incorporate it into a blog or non-commerce site. Shopify also integrates with Pinterest, Instagram, Facebook, Twitter, and Tumblr, so you can sell whatever your customers are looking for.
---
With Shopify's Lite plan, you can add a buy button to your site and use the Shopify POS Lite features for only $9.99 per month.
Shopify POS Ease of Use
Quick account setup with guided assistance
Easy to use and customizable interface
Automatic sync with Shopify online store
Default location-based sales tax
Active Seller Community Forum
Extensive Help Center documentation
24/7 customer support
Setting up a Shopify POS app on your mobile device only takes minutes, and once you're done, you can easily customize the interface to match your needs. Using the Smart Grid tool, you can update the home screen to add, remove, and edit tiles so that the most used tasks are quickly accessible. And until you create your own settings, the system can use your location to apply appropriate sales taxes.
Shopify POS can also automatically synchronize with your Shopify online shop, allowing you to manage your entire business from a single dashboard. Product or inventory updates made on the Shopify admin page will instantly take effect on the POS app.
Customer service is available 24/7 through email, chat, and phone. Video tutorials are also available, along with an extensive resource in its help center like sign-up FAQs, shipping tips, and a staff and management training checklist.
Shopify POS Alternatives
| Square POS | PayPal Zettle | Lightspeed Retail | Square for Retail |
| --- | --- | --- | --- |
| | | | |
| Software from: $0 (free to use) | Software from: $0 (free to use) | Software from: $69 per month | Software from: $0–$60 per month |
| Hardware from: $0 | Hardware from: $29 | Hardware from: Custom | Hardware from: $0 |
| Runs on: iOS, Android, and Square hardware | Runs on: iOS and Android | Runs on: iOS, Android, and Clover hardware | Runs on: iOS, Android, and Square hardware |
| | | | |
The best alternatives to Shopify's POS offer a reliable and value-for-money system that supports key POS, payments, and ecommerce features. Overall, Square is one of the top Shopify competitors, as they both offer in-store, online, mobile, and innovative payment solutions. See how Square compares to Shopify.
What Users Think of Shopify POS
Shopify POS is among the top-rated POS software on the market today. It has collected well above average scores from iOS users who shared their feedback and, at the time of publication, has a 4.4-star rating from over 4,900 reviews on the App Store.
It has also earned the following scores on popular review sites:
However, Shopify POS is not faring as well with Android users, scoring 2.6 out of 5 from over 1,300 Google Play reviews. Let's take a look at some of the trending positive and negative feedback that we gathered from reading user reviews and speaking to business owners that use Shopify POS.
PROS

CONS

Easy to access and manage inventory and customer data
Hardware compatibility issues
Seamless connection to online store
Upgrades can be expensive
Syncs inventory automatically
Complicated fee structure
Extensive knowledge base
User dissatisfaction on software upgrade
Bottom Line
Cross-channel sales is crucial to business growth, and, to efficiently manage inventory, you will need a multichannel POS system like Shopify POS. This versatile app can be installed on multiple devices without extra fees, and any store activity made on these devices will be synchronized by your main Shopify dashboard. You can also choose which products you want to showcase online, in your physical store, or both.
Overall, Shopify POS offers the best value for new ecommerce businesses and online-based multichannel retailers. It combines top-of-the-line ecommerce features with in-person sales tools to offer the best omnichannel platform. Its user-friendly interface, smart inventory management features, seamless checkout, and wide range of integration options make Shopify POS among the best POS systems on the market today. Sign up for Shopify POS' 14-day free trial.