NFC payments are contactless payments that use near-field communication (NFC) technology to exchange data between readers and payment devices like Apple Pay and Google Pay eWallets in smartphones and smartwatches, or tap-to-pay credit and debit cards. NFC devices must be close together (typically less than 2 inches apart) to complete these contactless payments.
NFC payments are widely used because they are contactless, encrypted, highly secure, and can help speed up the checkout process. Some of the most popular NFC payment solutions include Apple Pay and Google Pay.
In order to accept these payment types, you need a specialized card reader, such as ones offered by Square and PayPal.
How NFC Payments Work
When payment and reader devices are close together and activated, the NFC chips exchange encrypted data to complete a payment. The process creates a lightning-fast checkout flow that's both convenient and one of the most secure payment methods. Because of this, NFC-driven payments, such as Apple Pay and Google Pay, are fast becoming a preferred consumer payment method.
The wireless, or "contactless" connection between the two devices uses radio waves similar to radio-frequency identification (RFID) labels used in-store, warehouse and other wireless tracking applications. NFC chips use a specific RFID radio frequency (13.56MHz) that only works when the chips are very close together.
For added security, eWallets only communicate with NFC readers when the eWallet user unlocks the app on his or her device, selects the payment card to be used and completes the payment action.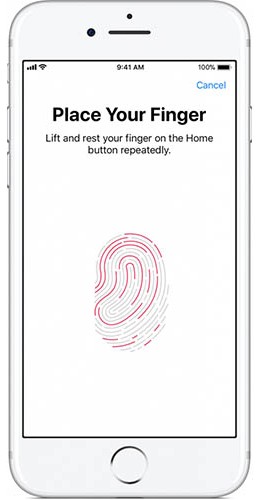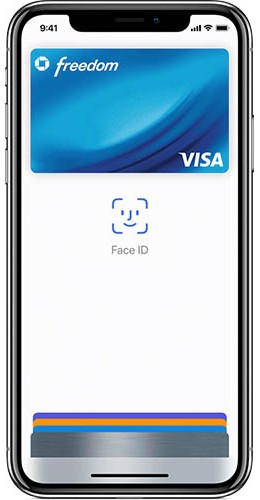 Another security plus is that NFC payment readers connect to only one NFC payment device at a time. This makes it so there's absolutely no danger that a nearby customer accidentally pays for another's purchase. The technology simply won't allow that to happen.
In addition to the security benefits covered above, shoppers can also store multiple credit and debit cards on their mobile devices. This reduces shoppers' need to carry cards in wallets and purses. It's no wonder that consumer adoption of NFC payments is on the rise, and shops that accept versatile NFC payments can cater to this growing crowd readily.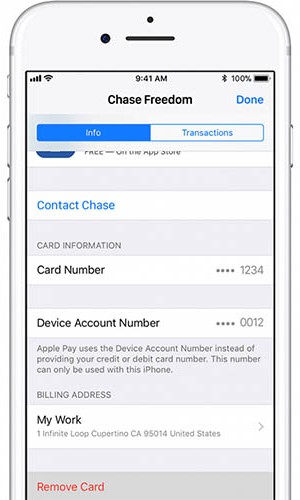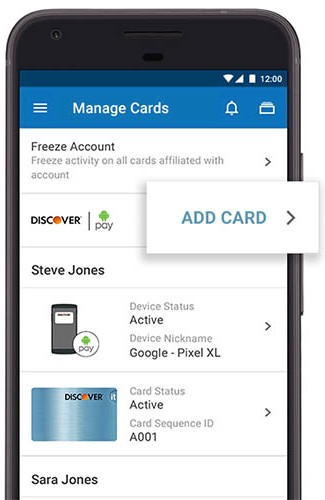 How to Accept NFC Payments
You need an NFC-enabled reader to accept NFC payments, but that's just one part of the equation. Your credit card processing plan has to accept digital eWallet payments as well. Most (though not all) merchant account providers do this.
All-in-one payment processors like Fattmerchant, PayPal and Shopify POS roll NFC payments and standard credit card processing into one overall service. This way, if you use Square, PayPal, or Shopify POS, you can start accepting NFC payments immediately once you purchase their NFC-enabled reader. Plus, your mobile payment processing fees are the same as accepting any credit card.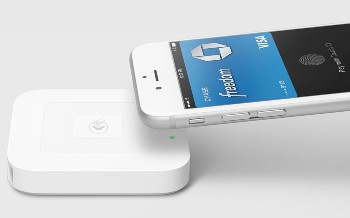 Cost: $49
Processing fee: 2.6% + 10 cents per transaction for all NFC, credit card and debit card payments
Best for: Small to mid-size retailers, service companies, and mobile sellers. It also processes EMV (chip) cards and includes a free separate magstripe card reader.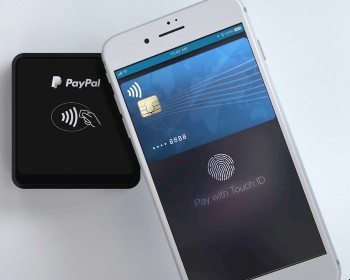 Cost: $79.99
Processing fee: 2.7 percent for all NFC, credit card and debit card payments
Best for: Businesses and mobile sellers that want to accept PayPal payments along with NFC payments easily. It also processes EMV (chip) cards and includes a free separate magstripe card reader.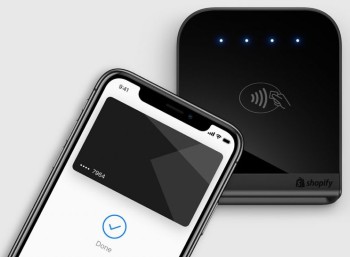 Cost: $49
Processing fee: 2.4% – 2.7% for all NFC, credit card and debit card payments
Best for: Businesses that do (or want to) primarily sell online and also accept in-person or in-store NFC payments. It also processes EMV (chip) cards and magstripe cards.
NFC Payment Outlook for Small Retailers
NFC payment acceptance among micro sellers and small businesses is growing due to their speed, convenience, and because they minimize contact for shoppers and retailers.
Studies show this adoption is growing among consumers throughout the United States. In a three-month survey that ended in December 2017, Statista reports that more than half of consumer respondents used their smartphone to complete an NFC payment in-store.
From a customer standpoint, NFC payments clearly are a good thing. Right now, small businesses are poised to service these customers more readily than many larger competitors.
The Bottom Line
An NFC payments-enabled reader is what you need to accept NFC payments in your store or business. Startups and small to mid-sized retailers can add this capability easily by purchasing low-cost NFC payment readers from top-rated small business payment processors.