Phone Echoing: Common Issues & How to Fix Them
This article is part of a larger series on VoIP.
Phone echoing is when you hear voices or sounds repeating on a video or audio call, often at delayed intervals. Frequent and disruptive echoes during phone calls deteriorate an entire conversation by confusing or irritating both parties. Simple fixes include adjusting your bandwidth, redesigning your equipment layout, and replacing hardware. Learn more about the causes of phone call echoing and how to stop echo on phone calls to improve the customer experience in six different ways.
Your business phone service provider plays a significant role in ensuring call quality. For instance, RingCentral minimizes phone echoes and other call quality issues like dropped calls and broken audio. It provides high-definition (HD) audio across one-to-one and both audio and video conference calls. It offers tools to check your internet connection speed and instructions to configure your routers' quality of service (QoS) settings.
Here are the primary causes of echoing phone calls:
1. Speakerphone Reverb
The most common form of phone call echoing is a sound reverb, which happens when the sounds from a loud speakerphone are picked up by the microphone and transmitted back through the phone as an echo. This occurs during audio and video conference calls, regardless whether you're using cell phones, tablets, or computers.
How to Fix It
Often, speaker echo is solved by turning down the volume of your audio device. To eliminate voice echo, reduce your speaker volume and try moving the microphone away at least 8 inches from the speaker. Another easy fix is wearing earphones or headphones to limit the noise your mic picks up. Bluetooth headsets allow you to be hands-free during meetings while avoiding pesky wires.
Consider "filtering" the room to absorb more sound as a method for how to stop echoes on phone calls. Aside from turning down your speakerphone and microphone settings, consider soundproofing the room using foam or adding other furniture, such as carpets and curtains, to absorb sound.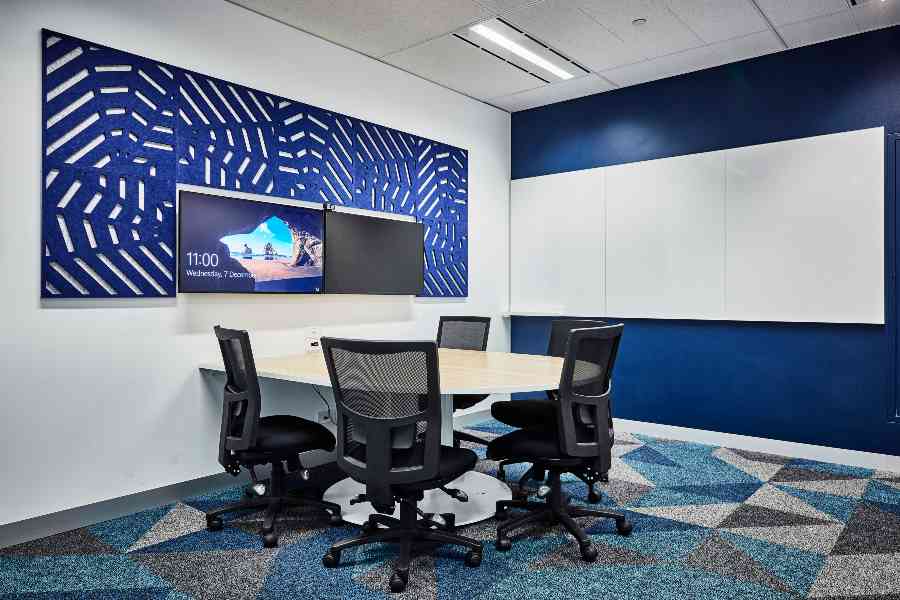 ---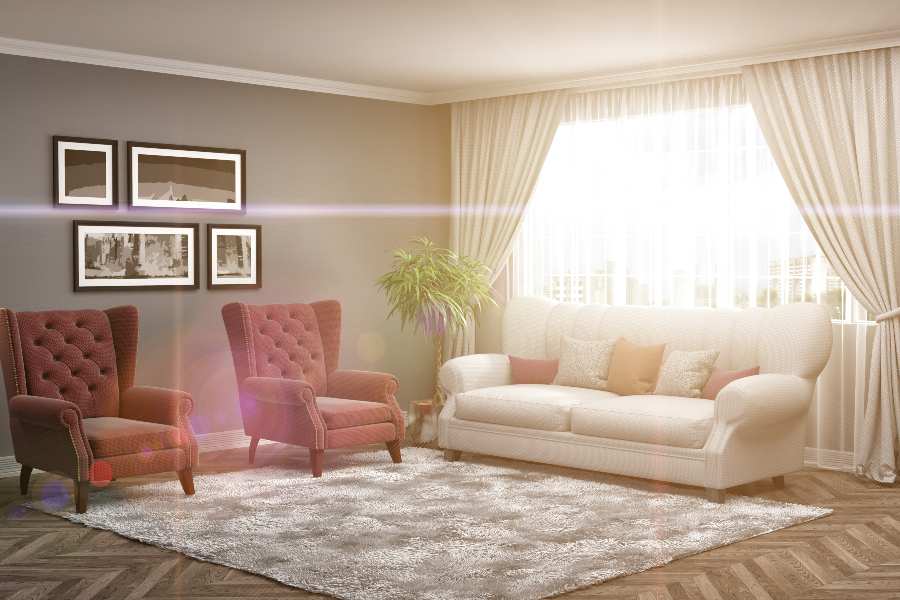 ---
2. Increased Internet Traffic or Limited Bandwidth
Voice-over-internet-protocol (VoIP) calls require sufficient bandwidth, about 0.3 Mbps per device. Even with a strong and stable internet connection, your connection might not be able to support 10 or 20 simultaneous calls. This is particularly true if some users are on high-definition (HD) audio or video conference calls.
Internet bandwidth gets bogged down by users streaming video, downloading large files, backing up large amounts of data, or using other forms of unified communications (UC) simultaneously. VoIP call quality often suffers when your internet connection is overloaded, leading to echoing on phone calls and voice lag.
How to Fix It
To address this issue, run Fit Small Business' free network speed test to see if there's a problem with your internet bandwidth. If your network is the issue, contact your internet service provider to see if you can upgrade your plan. If that's not an option, try contacting your VoIP service provider to see if they impose bandwidth restrictions on your account.
If these methods don't help, consider working with an information technology (IT) consultant to troubleshoot your system or implement a virtual local area network (VLAN). A VLAN prioritizes VoIP communications, reducing the chance call quality will suffer when there's congestion on the network.
3. Interrupted Wi-Fi or Cellular Signal
A poor internet connection or cellular signal often leads to phone echoing, lag, and other call quality issues. Callers typically experience these problems when they're on the go or using shared networks in coffee shops or restaurants. A weak, inconsistent signal happens for several reasons, including adverse weather, infrastructure or terrain interference, or distance from cell towers.
How to Fix It
Test your network speed with the Fit Small Business free VoIP speed test before initiating or joining calls. Once you've determined that internet connectivity is the issue, contact your internet service provider or cell plan provider. If they can't resolve the issue, you might need to switch to a provider that offers better services or coverage. If you're looking for a provider, here's our list of the best VoIP softphone providers and top VoIP services for home offices.
4. Electromagnetic Interference
Another cause of phone echo is electromagnetic interference, which results from placing wireless or landline VoIP devices too close to other electronic devices. These devices include desktop computers, power strips, monitors, and VoIP phones.
How to Fix It
Assess your current setup and space out devices that might be causing electromagnetic interference. Electronic devices have a large electrical field, which may cause interference, so it's best to position your devices with this in mind.
5. Defective or Outdated Hardware
Damaged phones or handsets, kinks in the wiring, and faulty electrical and cable outlets interfere with your device's performance and cause phone echoing. Also, it's important to note that not all routers are built for VoIP phone systems.
How to Fix It
Isolate which device is causing the issue by experimenting with different phones, headsets, and cables. If the phone echoing disappears on another device, it's likely an issue with your hardware. If the problem persists, you may need to repair or replace your hardware or devices or determine whether your outlets or other connections could be to blame.
It's also possible that your equipment is incompatible with your VoIP system. If you suspect your router is why your phone is echoing, contact your service provider to ensure the phones and devices you're using work with your VoIP phone system.
If you're unsure which router to get, contact your VoIP phone service provider to learn which routers are compatible with your VoIP system. For example, Nextiva has a router list available on its website. Learn more about this VoIP phone system in our comprehensive Nextiva review.
6. Jitter or Packet Loss on the Line
Jitter and packet loss negatively impacts call quality and causes phone echoing. Jitter happens when there is a time delay in sending information data packets over your network connection. This is typically caused by network congestion and results in phone echoing. Any amount of jitter above 20ms potentially leads to this problem.
Packet loss is when data packets fail to arrive after being transmitted across a network. Data packets don't necessarily take the same route, especially if the hardware isn't performing optimally. Packet loss triggers call quality issues and a delayed echo. To ensure uninterrupted conversations, you must ensure there is zero packet loss.
How to Fix It
Jitter happens to some degree, but too much negatively impacts your calls. Some measures to address jitters and packet loss include ensuring your hardware is updated, optimized routers, adequate bandwidth, and all cables are in working condition. Also, consider using an Ethernet cable for a more robust connection at the office.
Frequently Asked Questions (FAQs)
Not necessarily. Phone call echoes happen for many reasons, including unstable internet and faulty hardware. Data breaches are always possible in telecommunications, so choose a service provider with robust security features, including end-to-end encryption.
---
Yes. The echoing that is heard through VoIP calls also occurs on landline calls. This can be due to speakerphone volume, faulty hardware, or damaged wiring.
---
For those wondering how to stop echoing on phone calls, the quality of VoIP calls depends on several factors, such as internet connection and hardware and equipment. Select a provider like Nextiva or RingCentral, which offers HD audio and video conferencing. Your equipment also matters, so invest in high-bandwidth internet and routers.
---
Bottom Line
If you're experiencing phone call echoing, work through these common causes and fixes to get to the root of the problem. Even after these initial troubleshooting steps, it may be time to transfer to another provider if you still hear an echo on the phone. Make sure to choose one that's equipped to handle your business needs. Check out our list of best business phone systems and select a provider that scales with you as you grow.