Even with all the amazing tools available online, great real estate yard signs are still one of the best ways to build your sphere of influence and get more leads. They may never see your listings on Zillow or follow you on Twitter, but they HAVE TO drive by your real estate yard sign every day. Who do you think they're going to call when they decide to sell or buy?
Signs will plant your name like a seed in people's minds, but they won't build your reputation. Position yourself as a local leader with the use of a community networking platform like Parkbench. Parkbench creates hyperlocal websites that highlight small businesses and events in the area and facilitates networking as a form of community building. Best of all, each area is exclusive, meaning there's only one real estate agent per area. Click here to claim your neighborhood.
---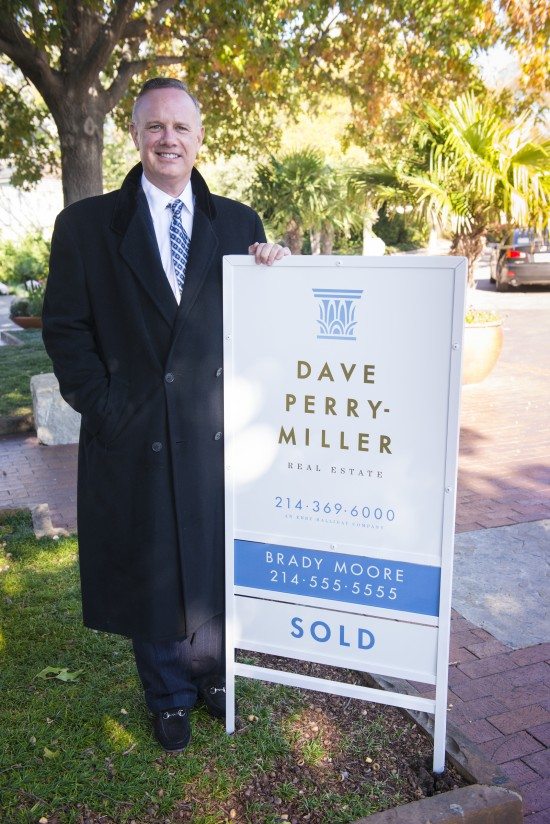 Minimal, elegant, and the design highlights the agent, not the agency. Perfect!
---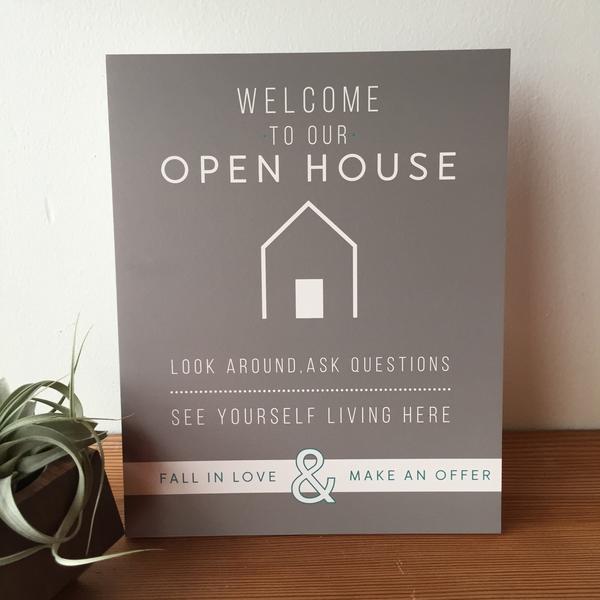 Indoor signage is a great way to make house hunters feel welcome at your open house. Allthingsrealestate.com can also customize these signs with your brand. Gorgeous.
---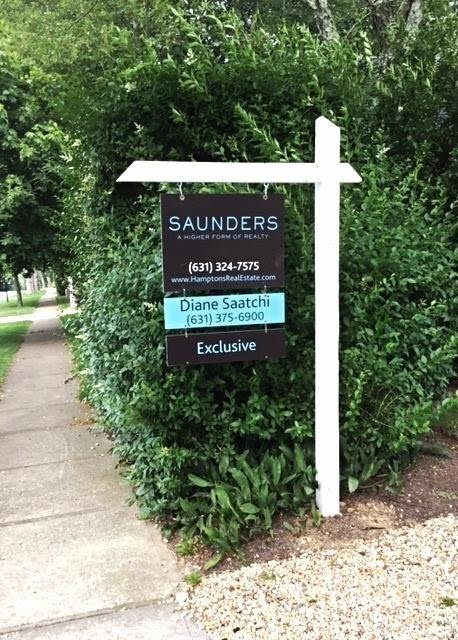 Elegant, modern, and eye-catching, this yard sign from Hamptons Real Estate Professional Diane Saatchi is perfect for the luxury homes she represents. I particularly love the turquoise sign rider with her name and number on it. It manages to highlight her name and number without being tacky or overwhelming. Hats off to Saunders graphic designer for this one.
---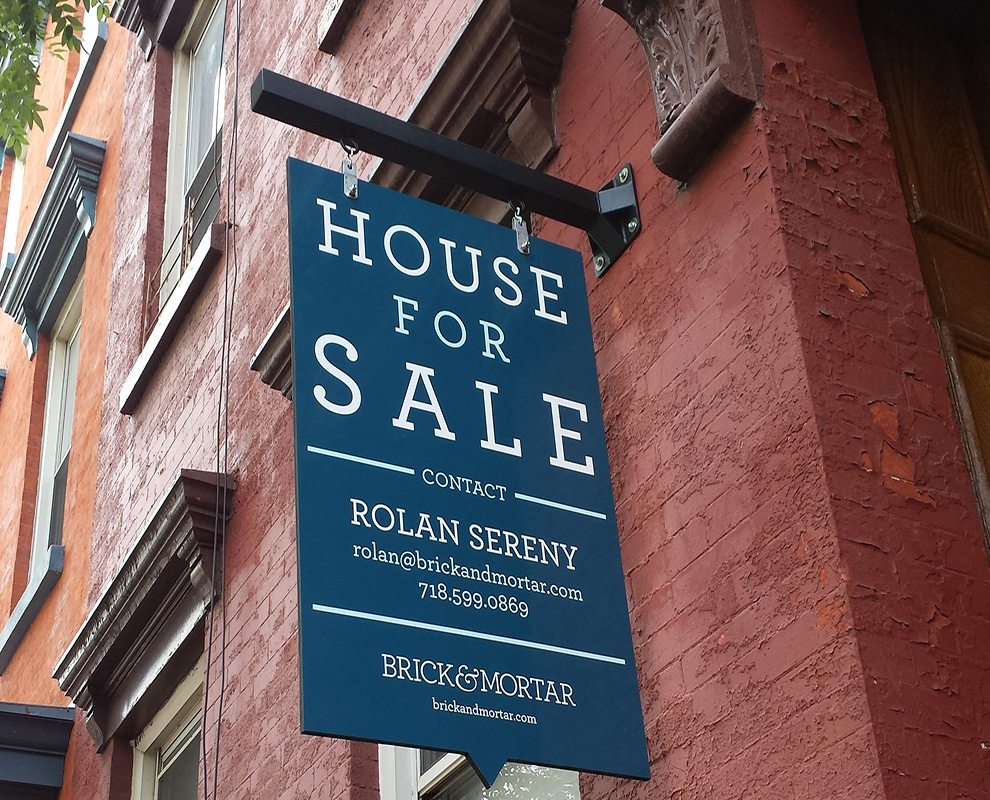 The custom text message shape, the great color, and lovely design all make this sign by Brick & Mortar's Rolan Sereny pretty much perfect. It's highly visible without being too brash, his name stands out, and it just screams professional and hip. You could very easily use a similar custom shape with a standard colonial post yard sign.
---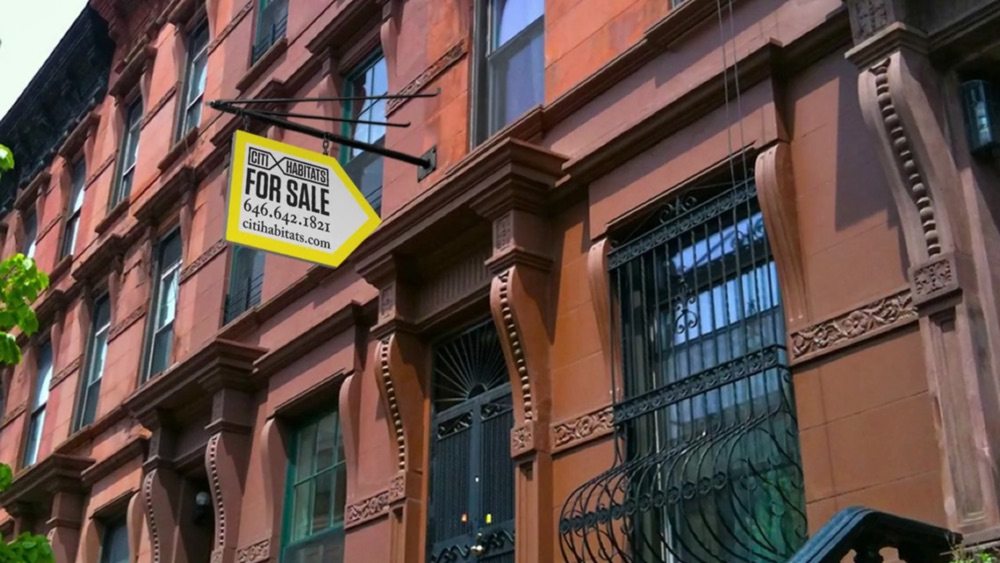 Part of their recent rebranding, Citi Habitats for sale signs really make a statement. They are highly visible, but not over the top. The custom shape also reminds me of an online icon which is a great way to attract millennial buyers. (Full disclosure: I used to work for Citi Habitats)
---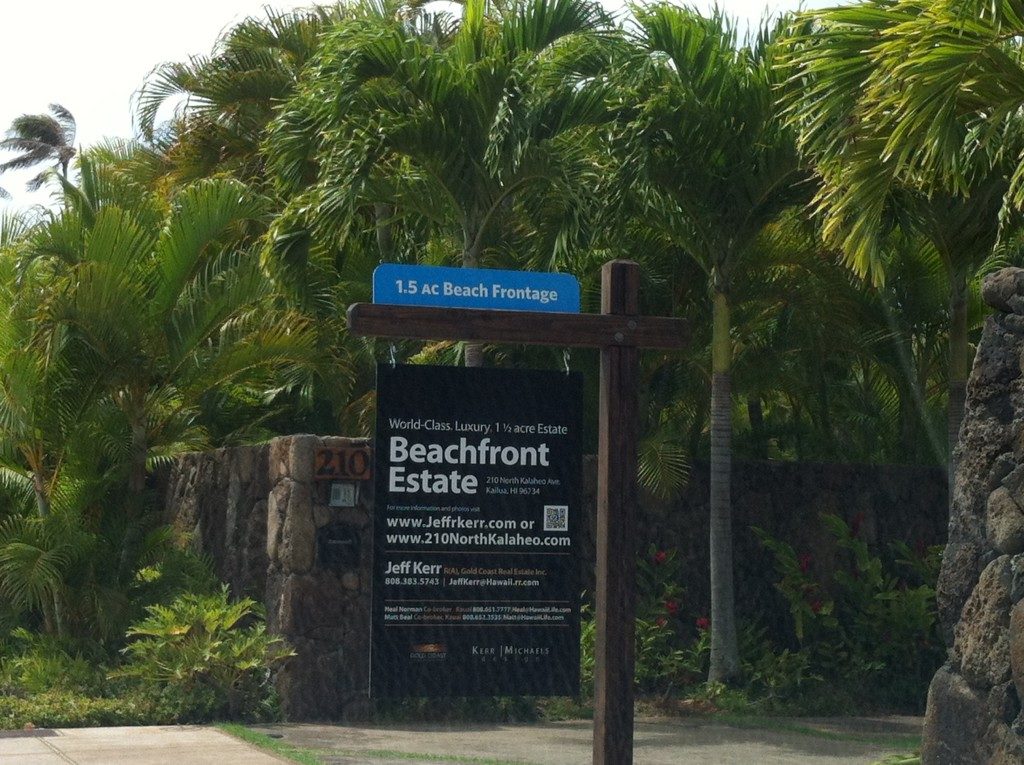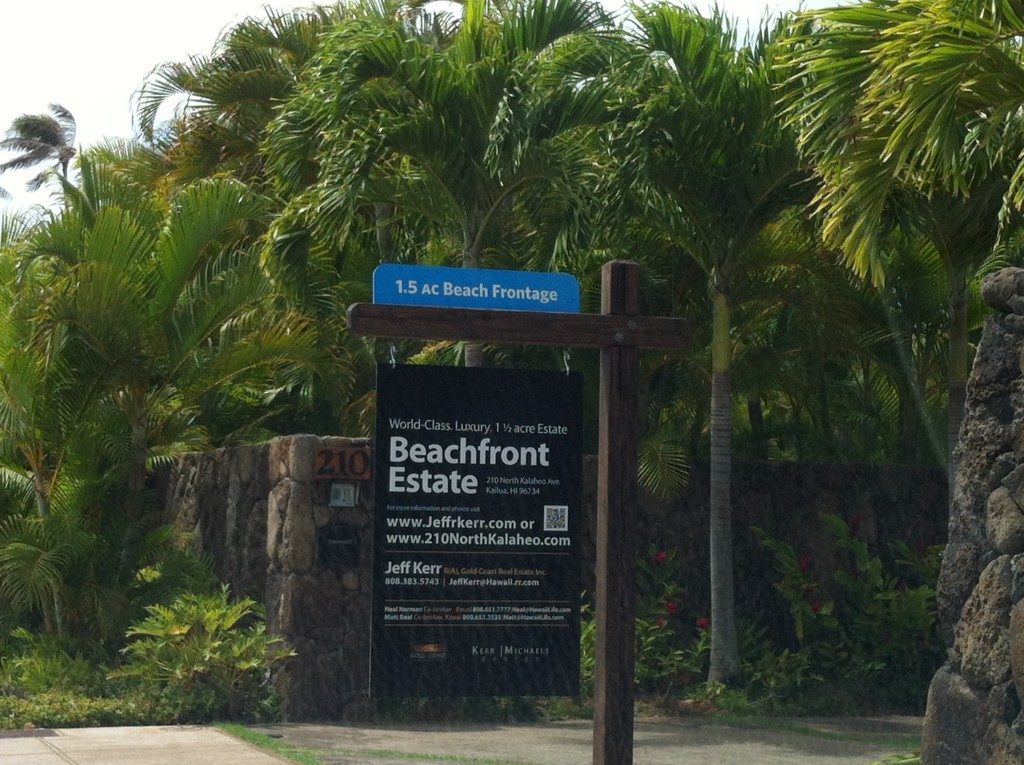 While I personally think his name should be a bit bigger, highlighting private beach frontage in Hawaii is never a bad idea. He also managed to pack in a lot of useful information and a QR code. Nice use of color as well.
---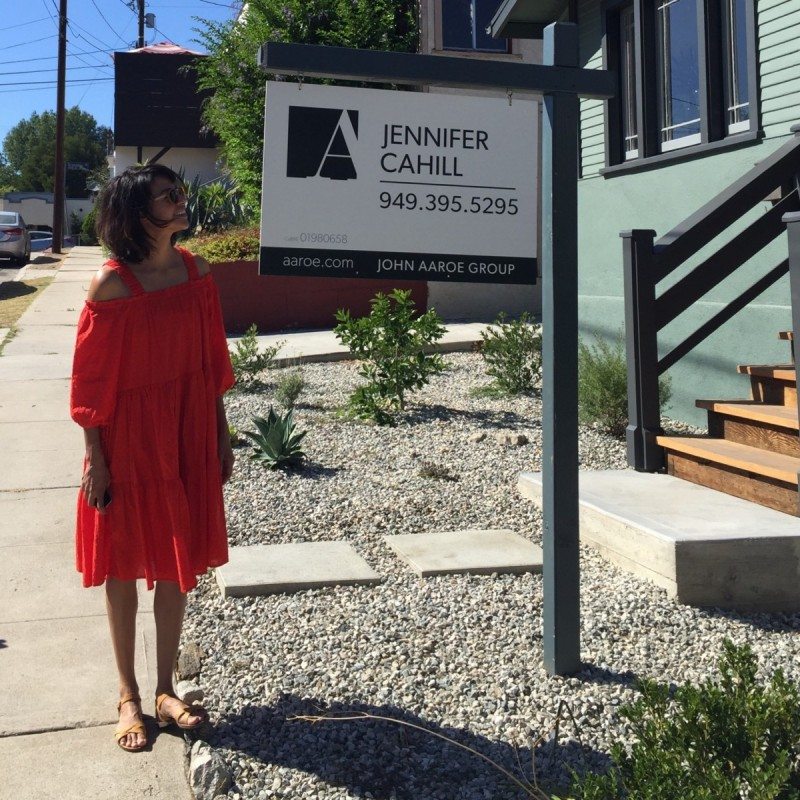 You know you're on the right design track when your colonial post sign holder matches the color theme of your listing! Clean, minimal design that emphasizes your name and phone number don't hurt either. This is how you build a lasting real estate brand.
---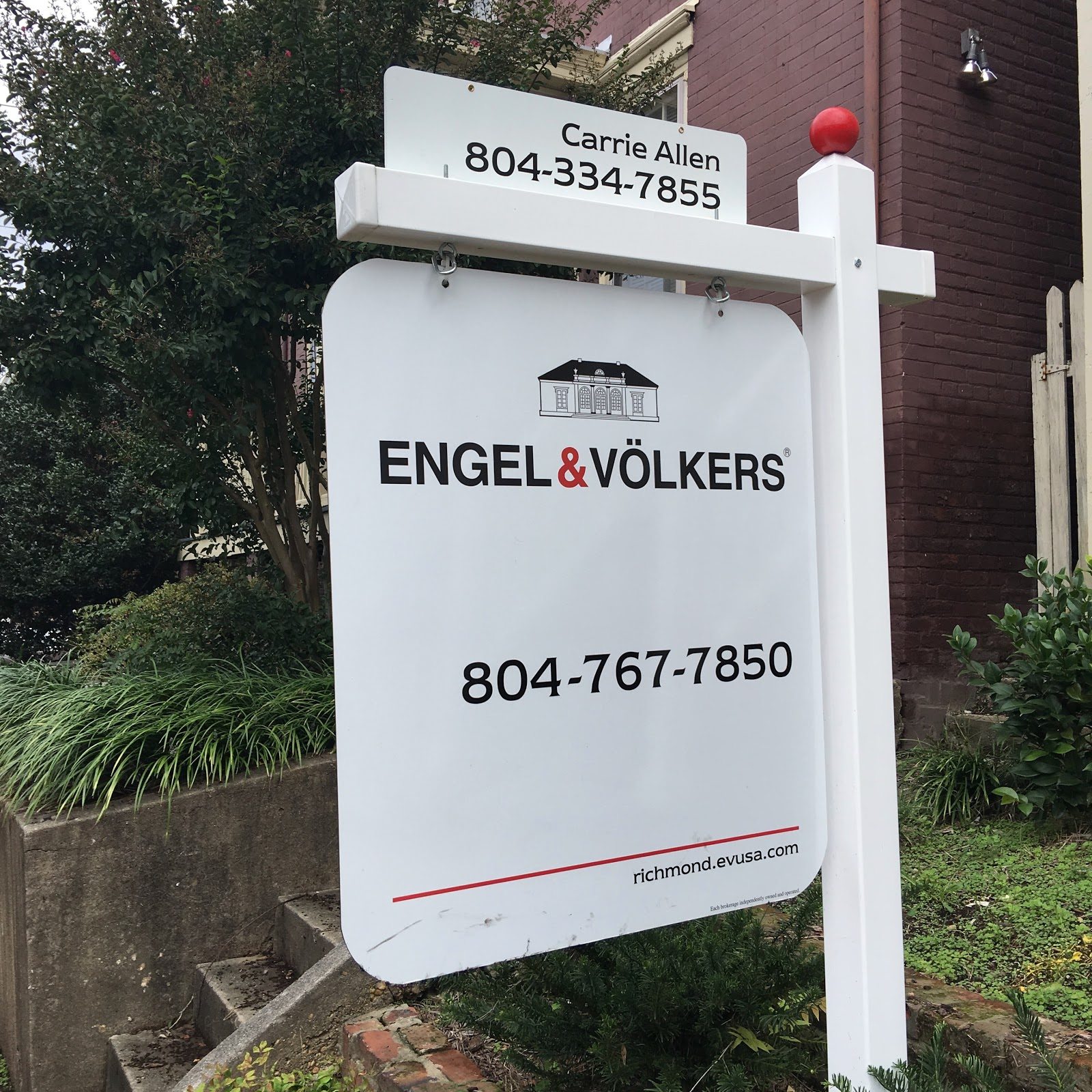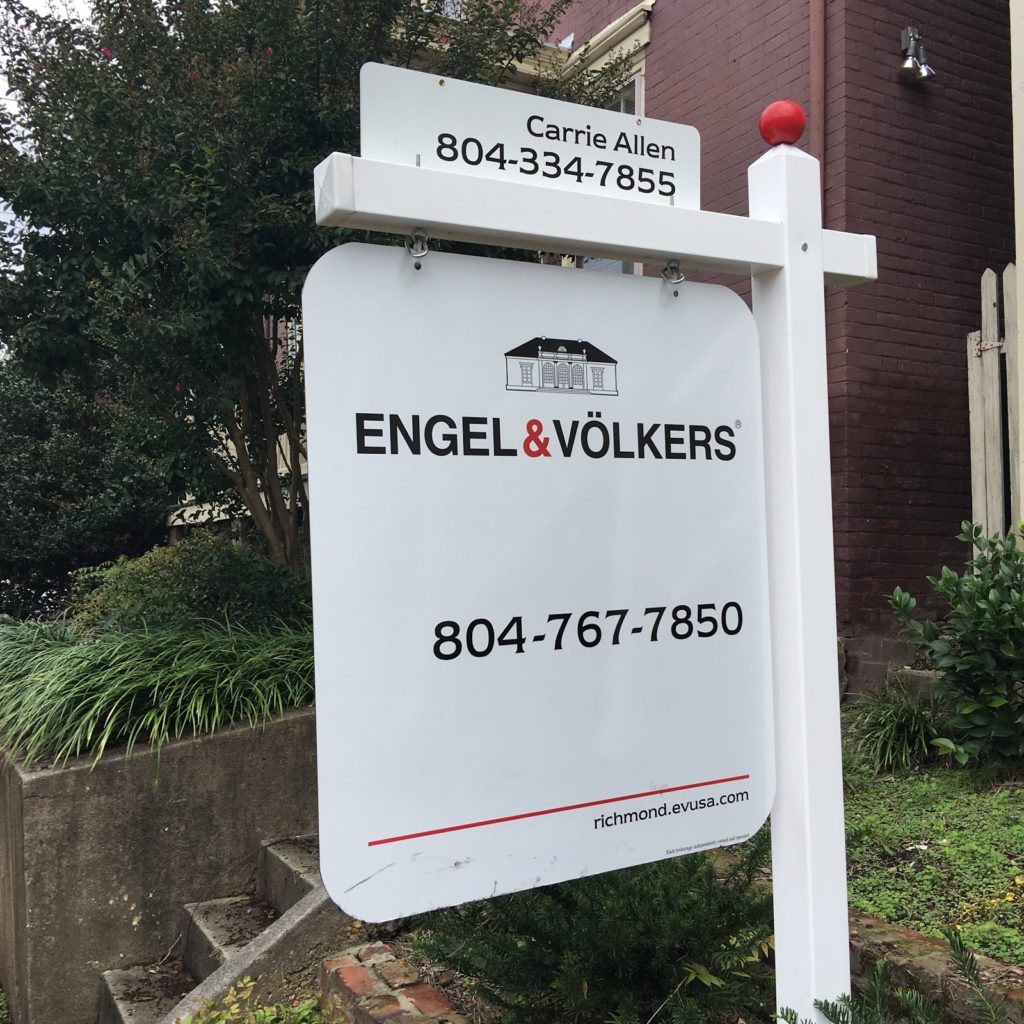 Richmond Virginia Real Estate Professional Carrie Allen's yard signs are minimal, eye-catching, and make it abundantly clear that picking up the phone is the best way to learn more about her listings. Forget QR codes or "text for more info" gimmicks, you want to get your lead on the phone, then in the house for a showing.
Even cooler, she uses a similar sign on the basket of a vintage bicycle to draw in even more leads to her listings. Very clever, and very on-brand for vintage junkies who love to check out turn of the century homes.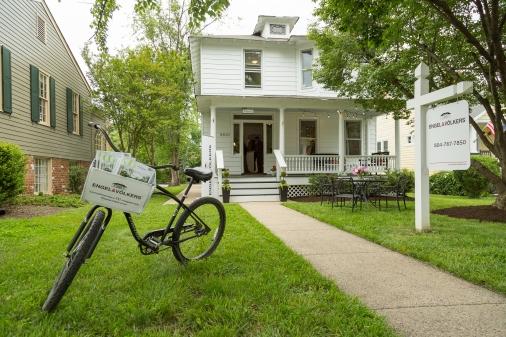 ---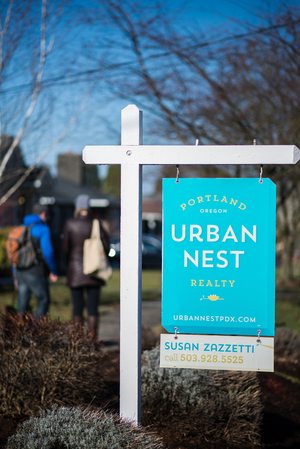 Leave it to Portland Real Estate Professionals to put the cool back into real estate signage. These eye-popping cyan yard signs from Portland's Urban Nest are bright, happy, and will stand out on even the most downtown Portland street corner.
---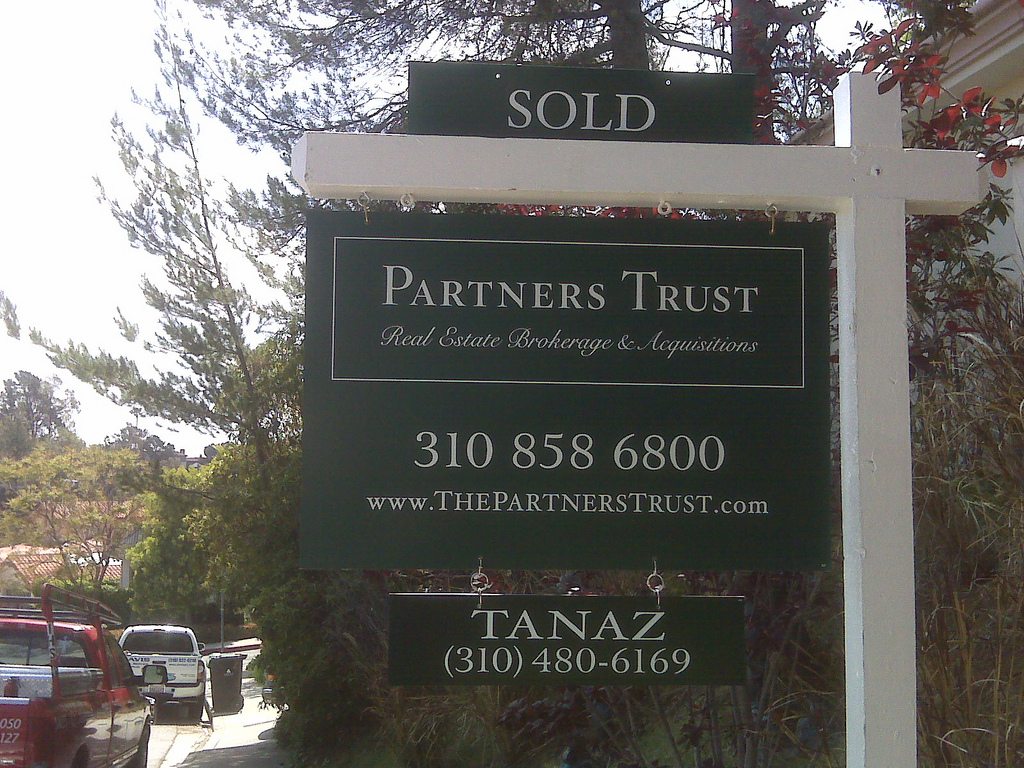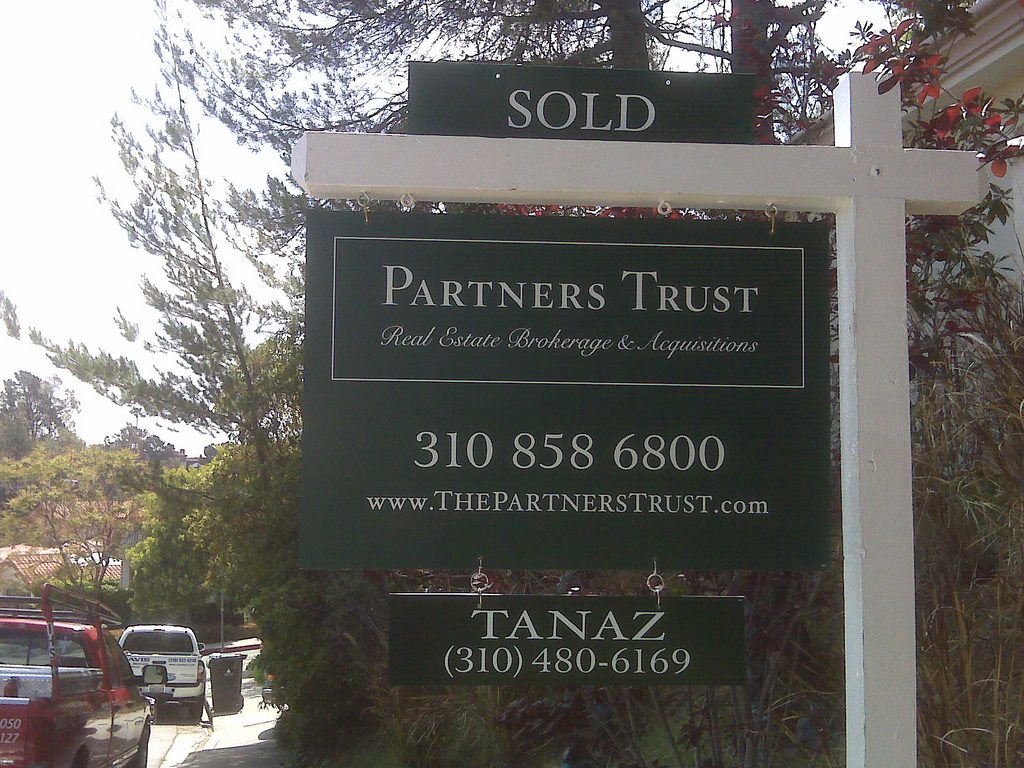 Loving these elegant and timeless real estate yard signs from Tanaz Akhlaghi at Partner's Trust. There's just something about the combination of British racing green and a stately serif font that lets buyers know they're in good hands.
---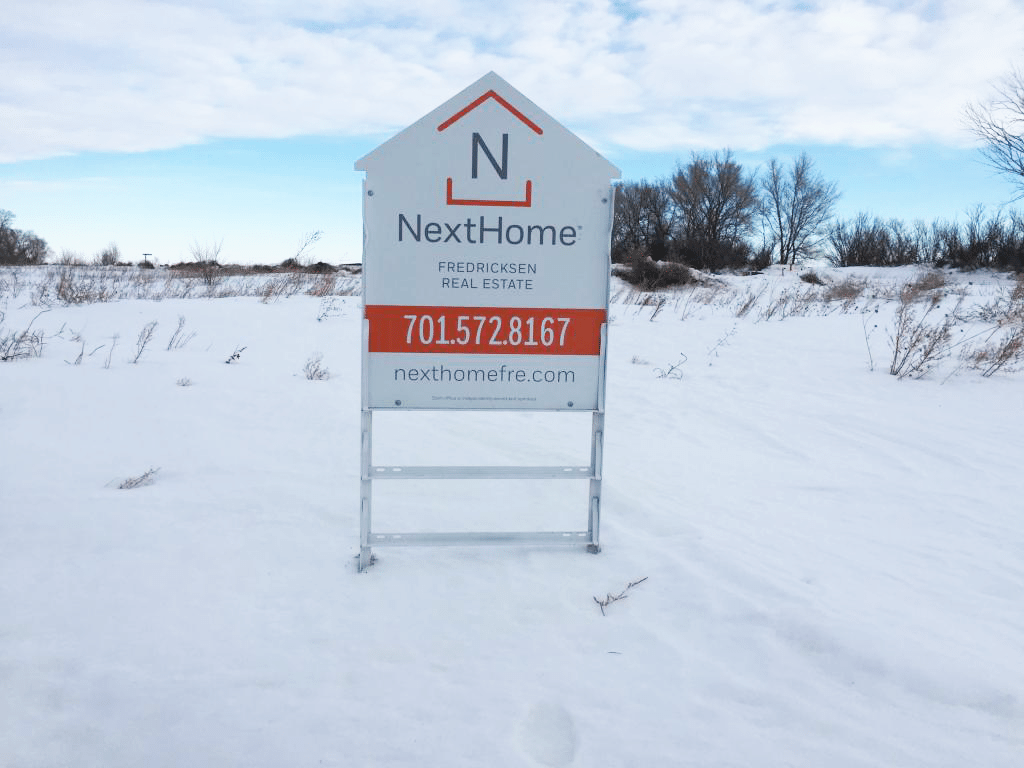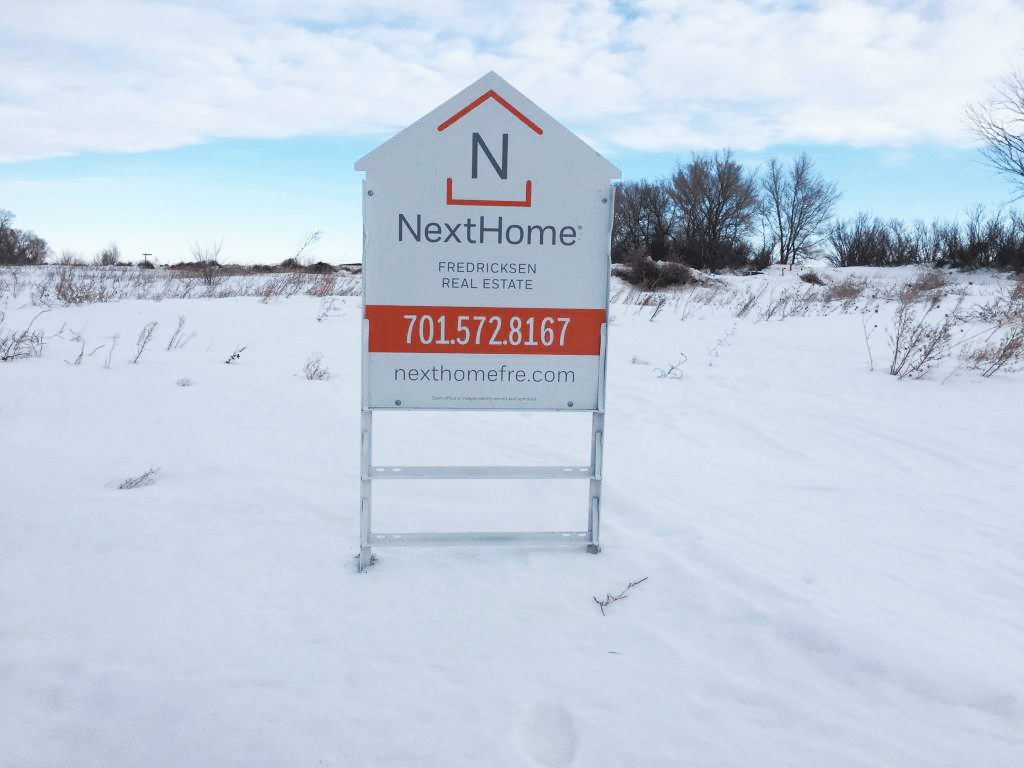 North Dakota's NextHome Fredricksen Real Estate went with a unique house shaped sign which really works here. Combined with the modern font choice and orange highlights, this sign will definitely grab people's attention.
---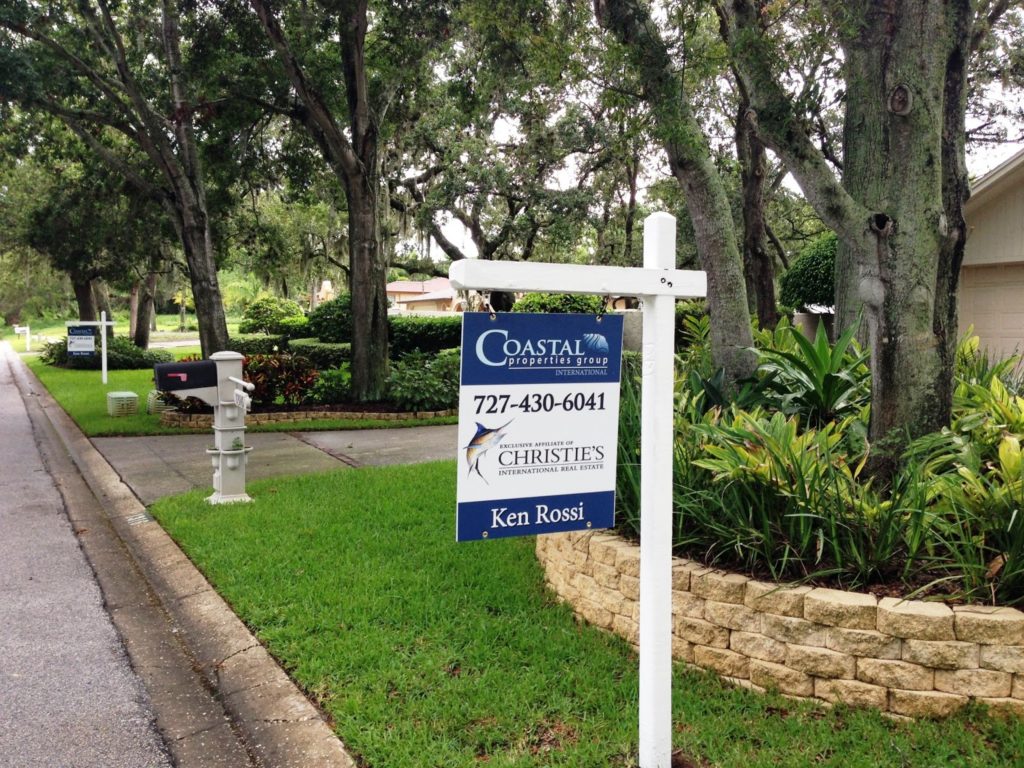 Eye-catching but not over the top, this yard sign from Coastal Property Group International probably catches Ken Rossi a ton of leads.
---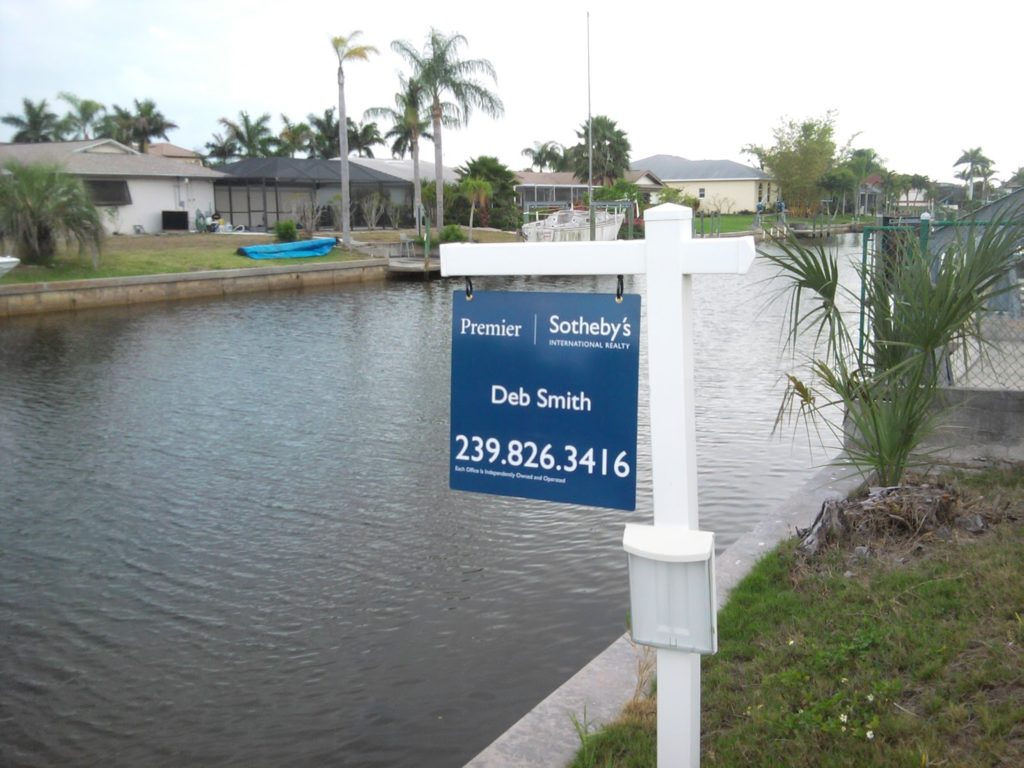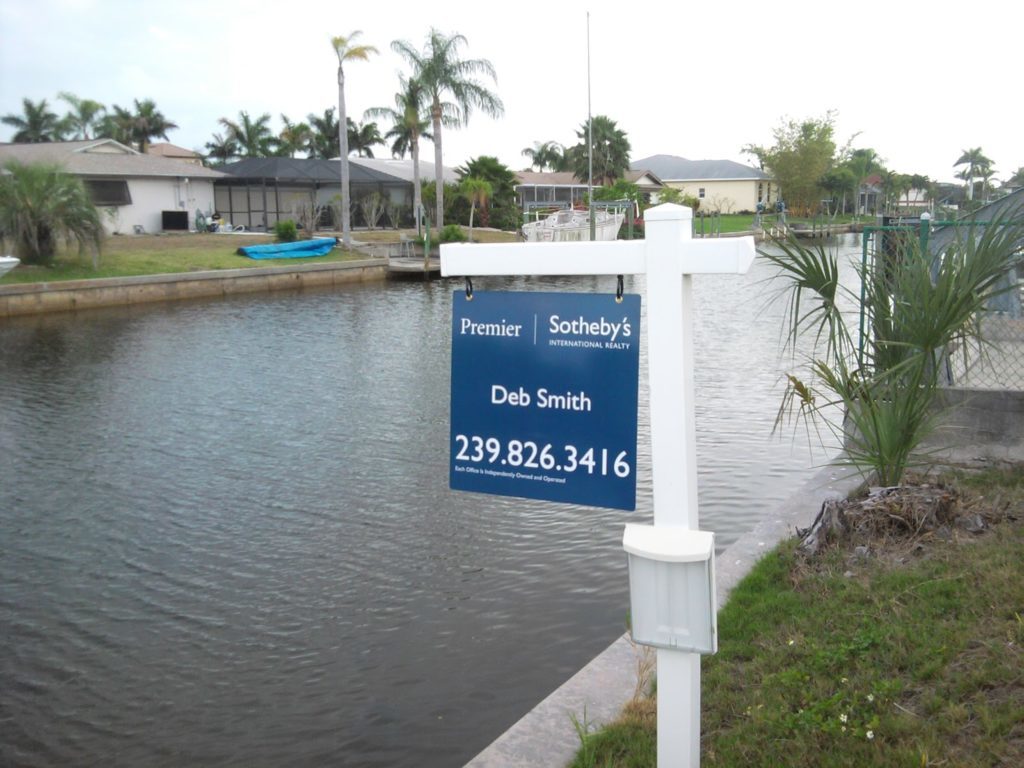 While the sign itself isn't anything to write home about, putting the sign on the canal is a very clever way to draw attention from the neighbors. Remember, nosy neighbors = future clients. Perfect for building your sphere.
---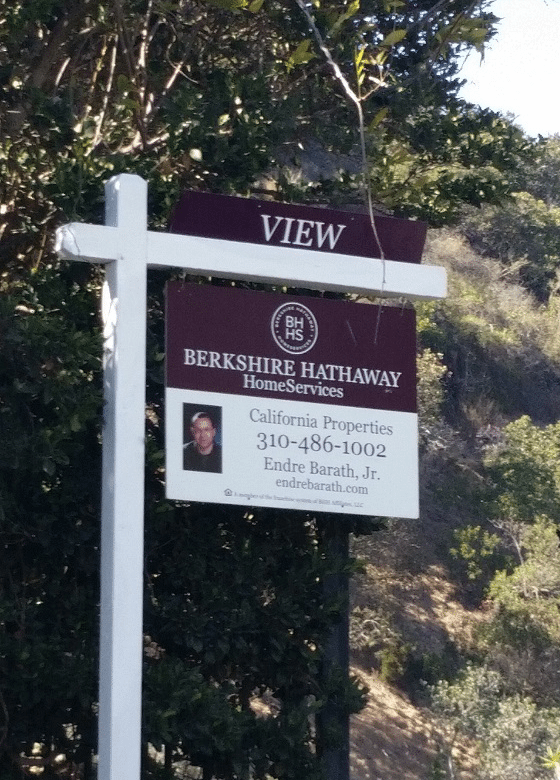 Berkshire Hathaway Home Services is an excellent example of a newer brokerage who worked hardon creating a brand right from scratch. Their signature deep violet color theme, stamp logo and typography set them up as a respectable luxury brokerage. Endre Barath Jr. used Berkshire's great branding to his advantage with this yard sign. The fonts match perfectly, and his headshot adds character to the sign without looking tacky. That's no easy feat.
---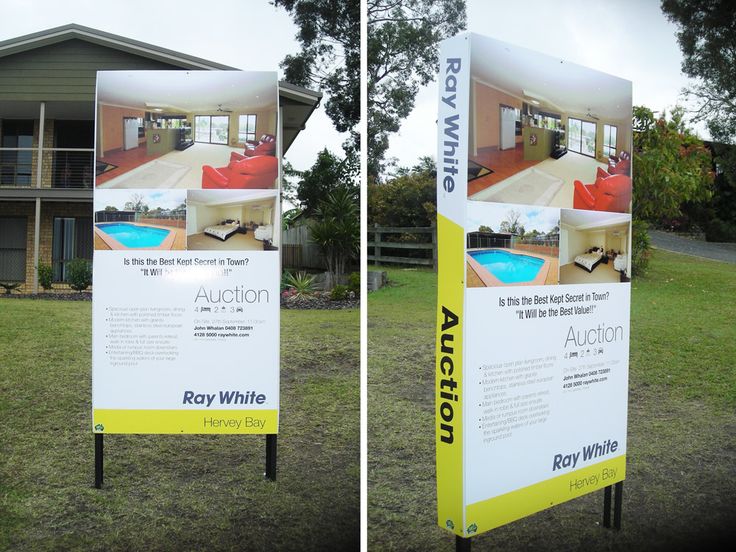 Loving these three-dimensional yard signs from Australia's Ray White real estate. Bright bold colors, beautiful interior photography, and visibility from all angles is a great way to drive traffic to your listing.
---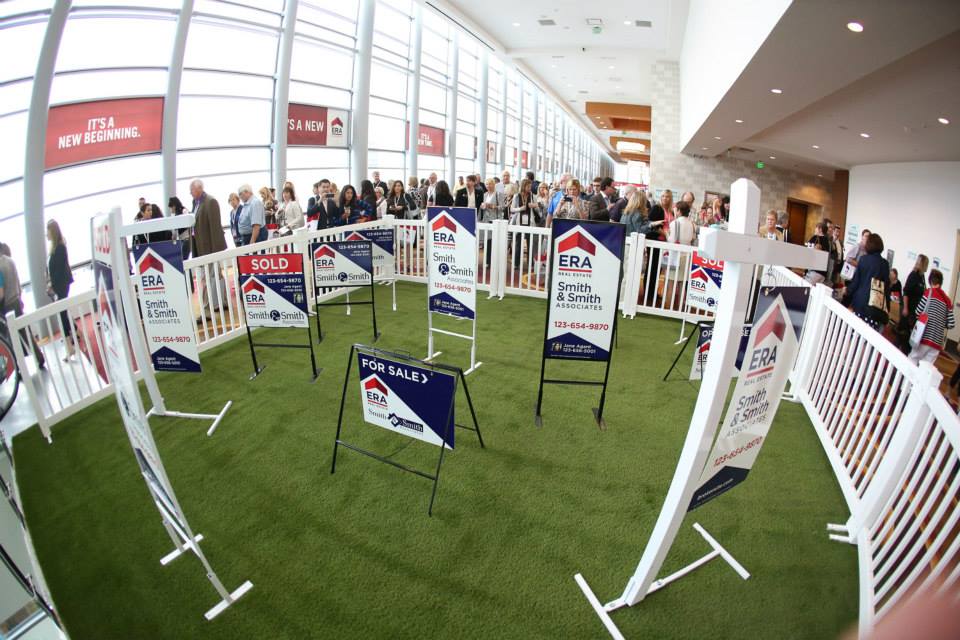 Like Citi Habitats, ERA also recently rebranded. Note how their new identity looks great on every type of sign. Bright, bold, primary colors and clean design means these signs are easy to read from a distance as well.
---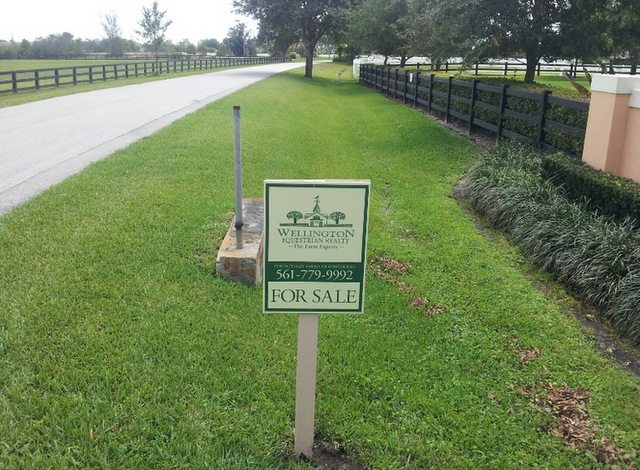 Okay, at first glance this sign seems to break all the rules. It's small, not very eye-catching, and impossible to read from a passing car. That said, when you're selling eight-figure equestrian estates like Wellington, subtly is a necessity instead of a bold design move. Either way, these signs just WORK for properties like this.
---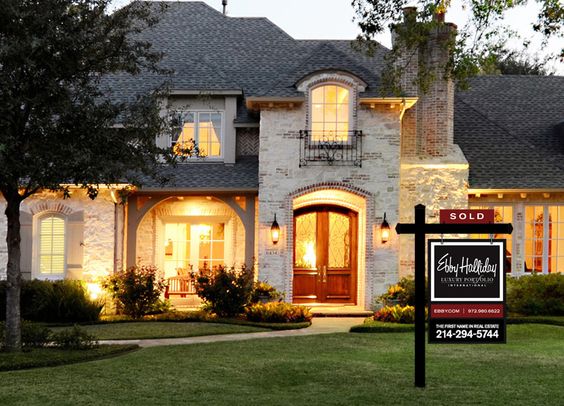 Bold colors, great branding, and multiple riders (the bottom parts of the sign with the real estate agent's name, phone number, and other information) make this sign by Ebby Halliday really stand out. My only complaint here is that the agent's name should be a bit more prominent. Otherwise, it's perfect.
---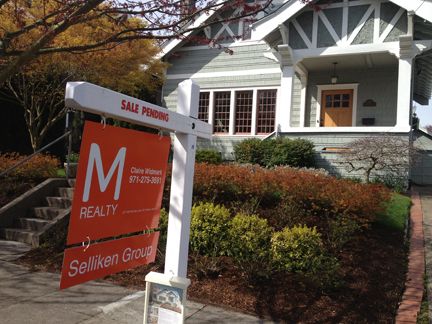 This bright orange sign by Portland-based real estate agents the Selliken Group really pops.
---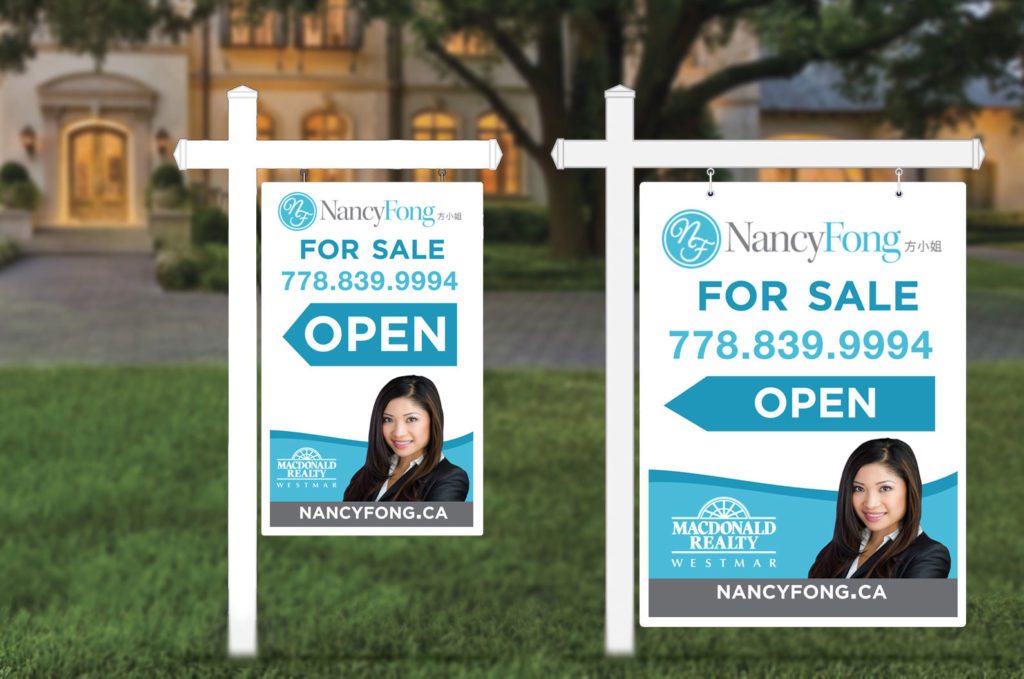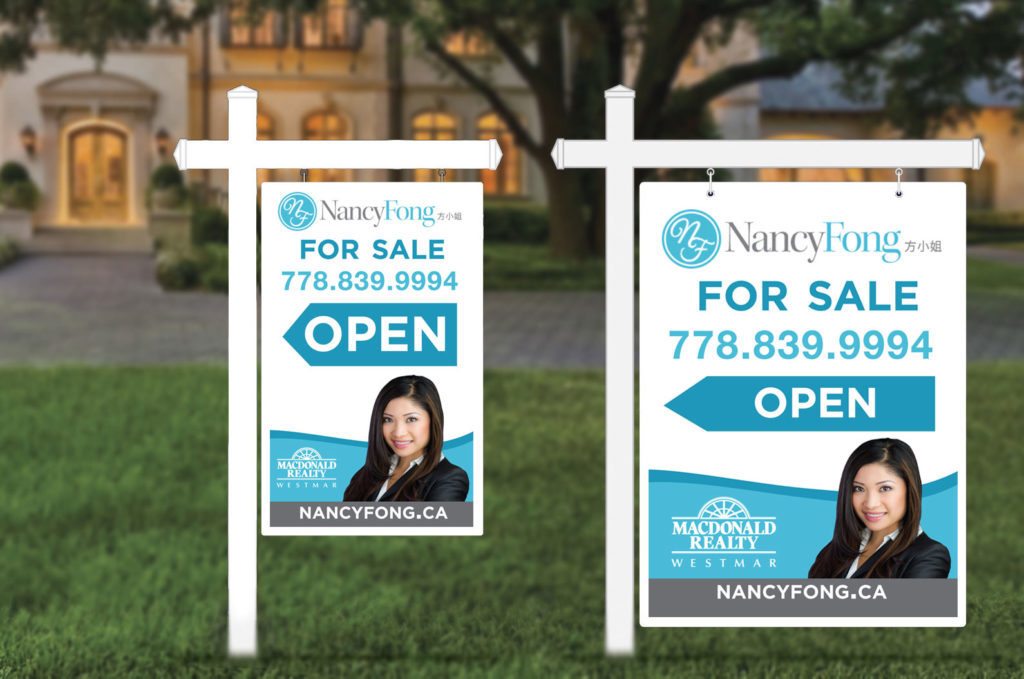 Lovely branding, gorgeous color palette, and a headshot make Nancy Fong's sign quite appealing.
---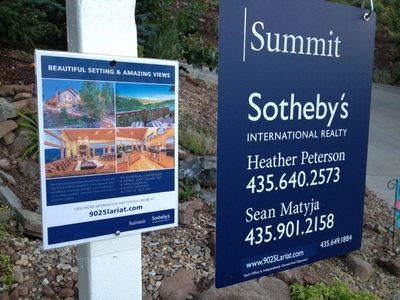 With such stunning views and interiors, putting property pictures on the sign was a logical choice for Sotheby's Summit Heather Peterson. Also a great way to drive traffic to the individual property website listed on the sign.
---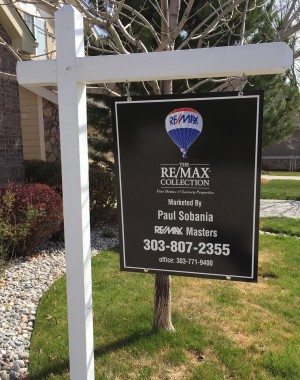 RE/MAX Master's Paul Sobania's yard sign shows just how effective a small splash of color can be on an elegant black and white sign. The RE/MAX balloon on this sign really pops, and no doubt helps Paul get lots of leads!
---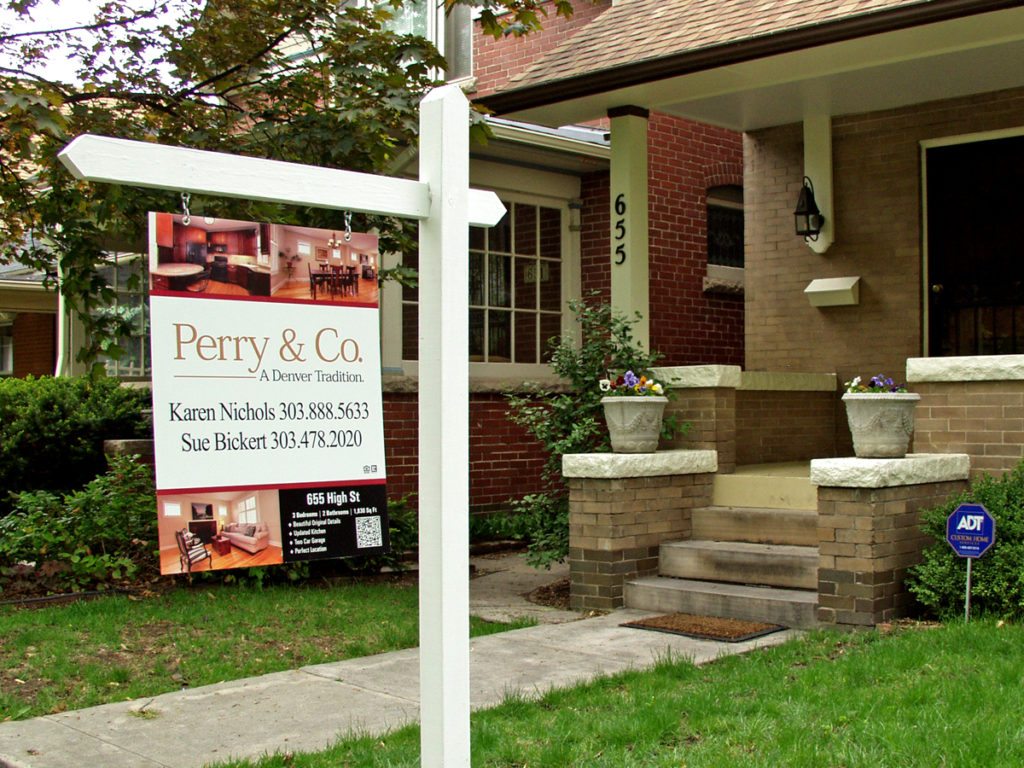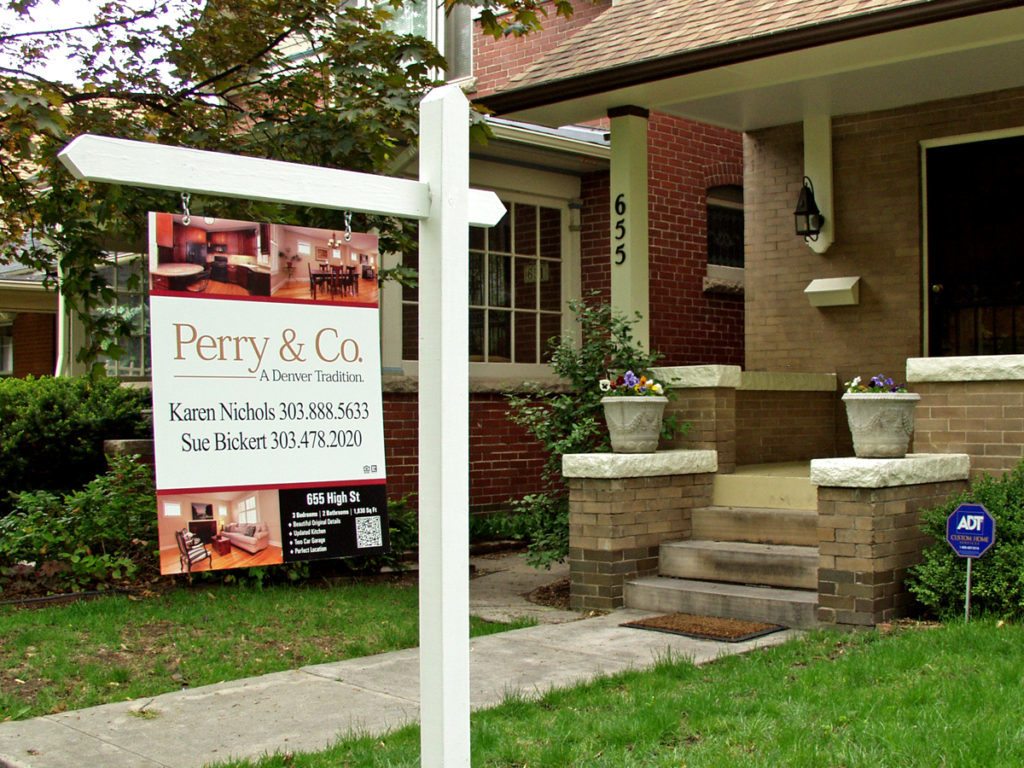 Perry & Co's Karen Nichols also makes great use of interior pictures for her sign. The QR code means she can track visitors to her site as well.
---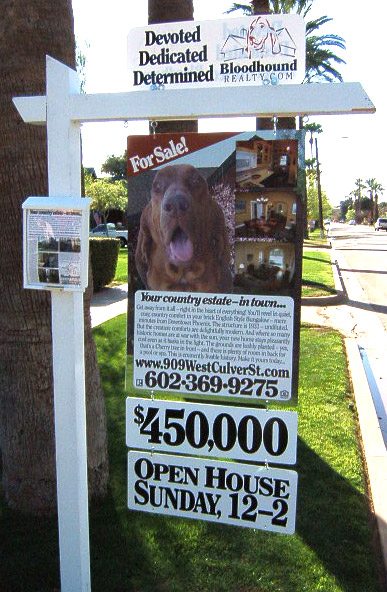 Okay, let's switch gears again and check out a fun sign that breaks all the rules yet still works. Bloodhound Realty's sign is way, way too busy, impossible to read unless you're right in front of it, and well, it has a picture of a dog on it instead of a Real Estate Professional with a 1,000 watt smile. That said, I can't imagine myself NOT stopping to check this sign out. Isn't that the whole point of a great real estate yard sign?
---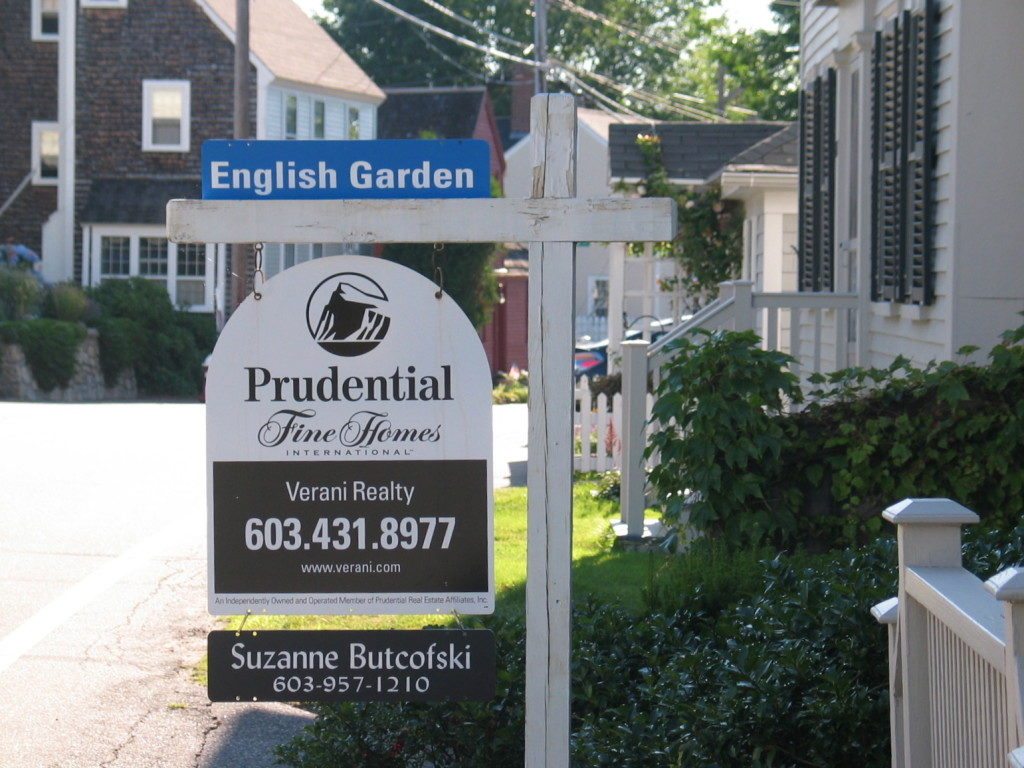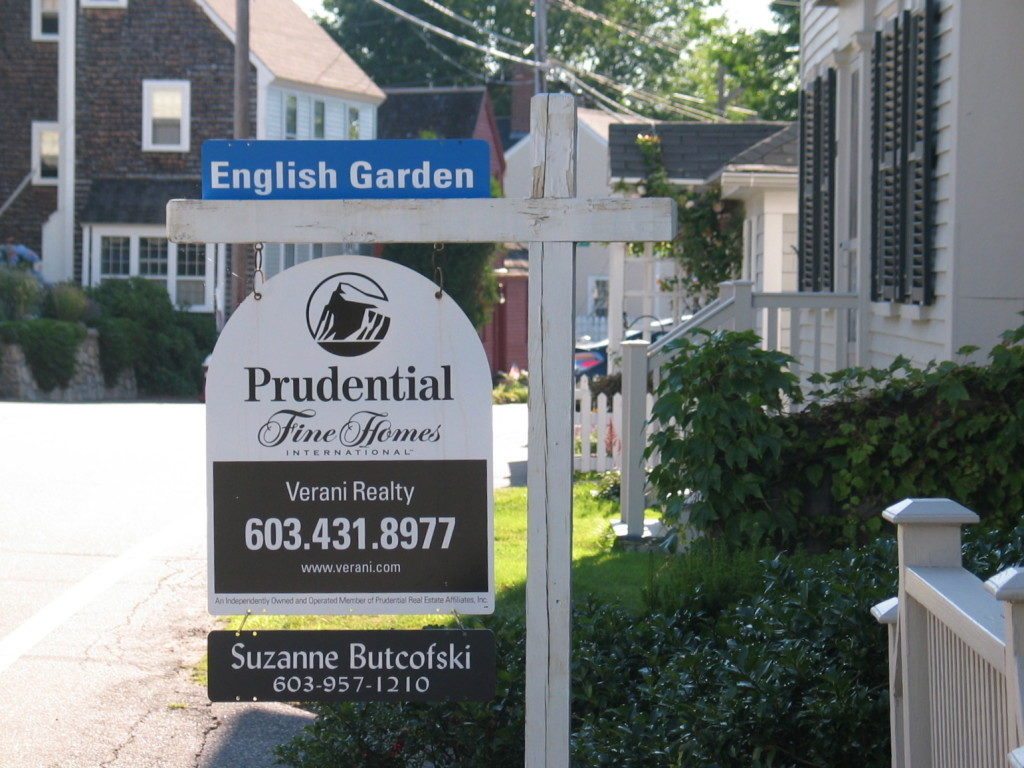 I can't remember the last time I saw a real wood colonial post yard sign. The original wood post, the custom shape, and the bright blue sign rider make this perfect for a historic neighborhood. Remember rule number one of real estate marketing: KNOW YOUR AUDIENCE!
---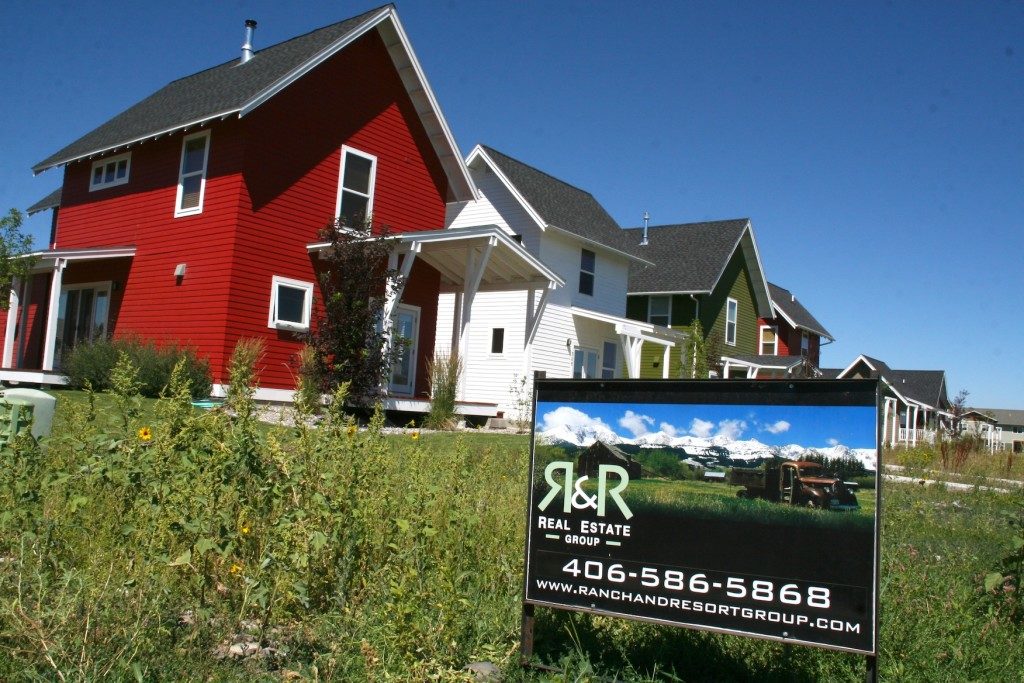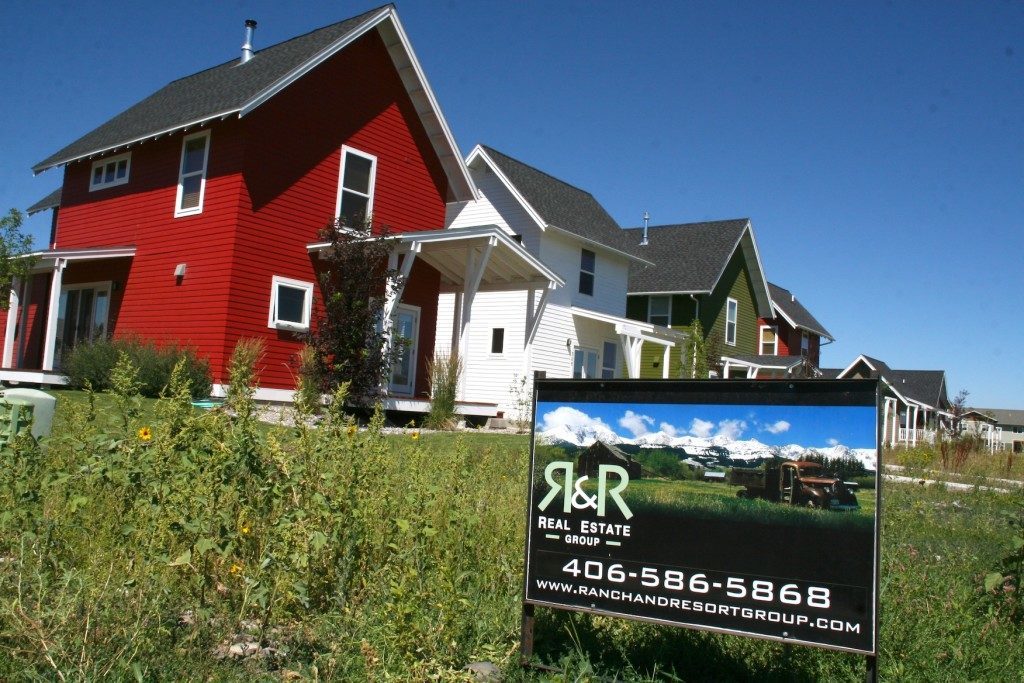 The high-resolution picture of farmland looks really great here. This sign will definitely draw your attention.
---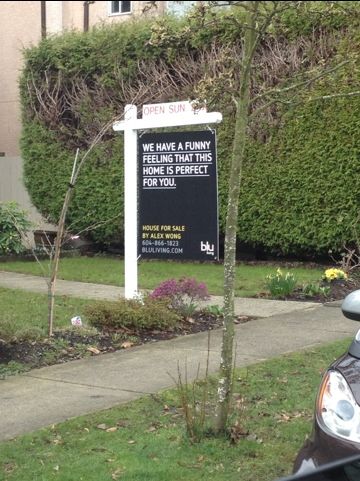 Blu Realty uses a clever message to help draw attention to their signs.
---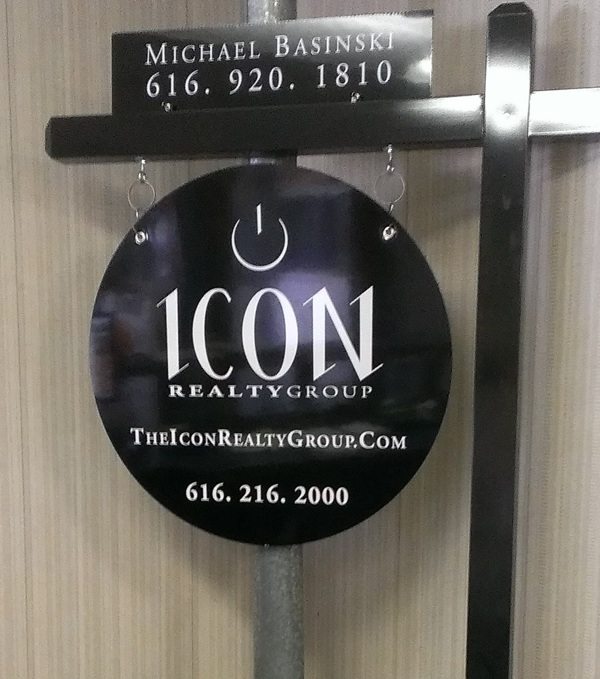 Greater Rapids area real estate agents Icon Realty Group went with a bold black and white color scheme and a round sign for maximum impact. Love this one!
---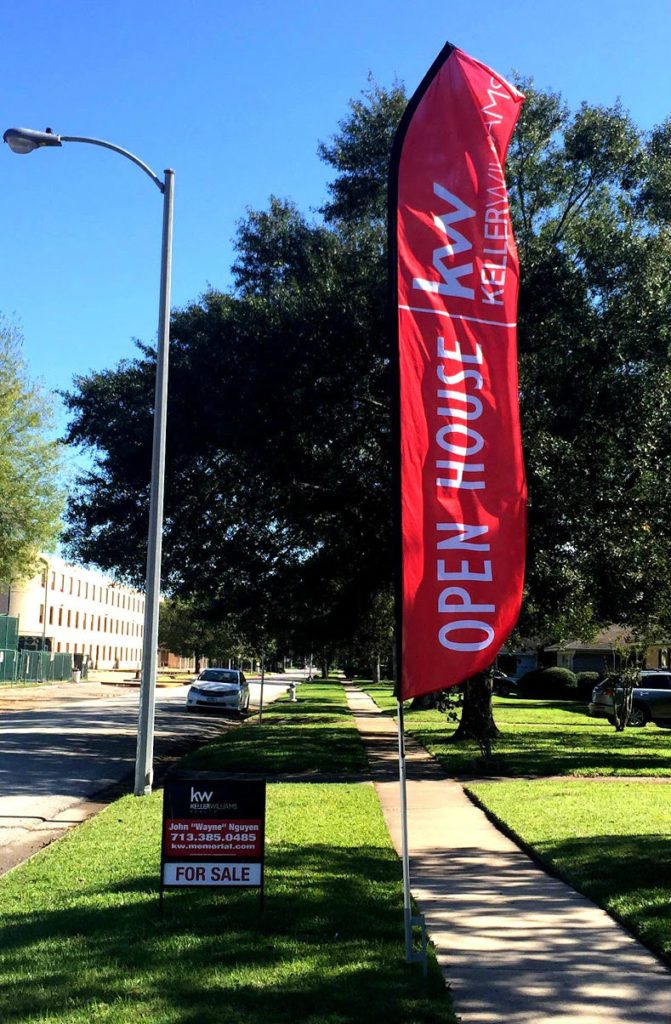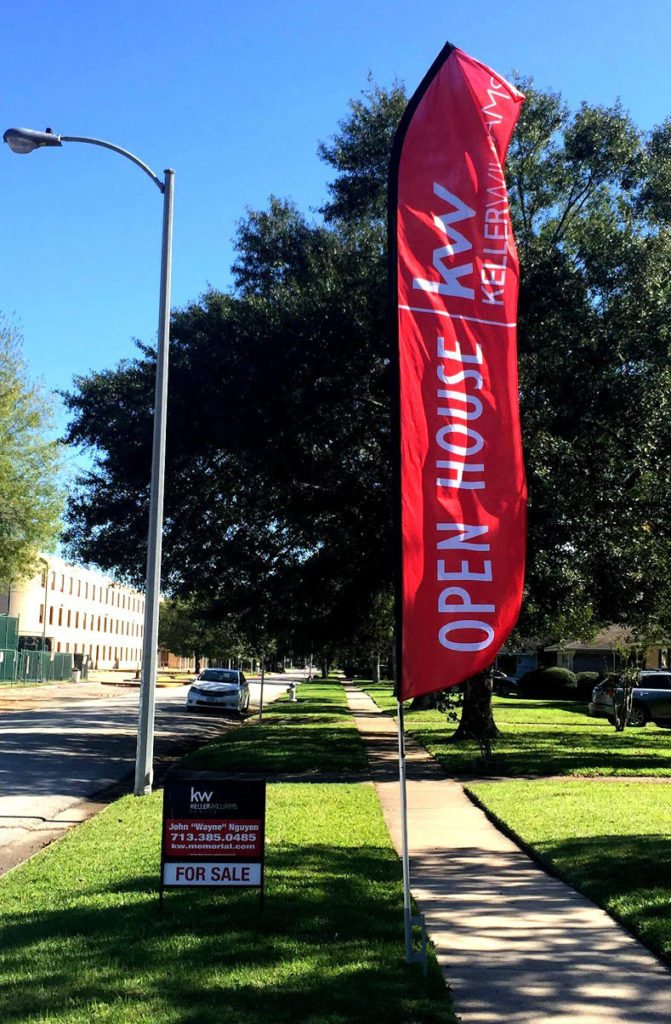 Houston real estate agent John Nguyen's open house signage is pretty amazing. He uses an 8-foot feather flag and A-frame combination which can be seen from blocks away. As you can imagine, he gets great traffic at all his open houses.
---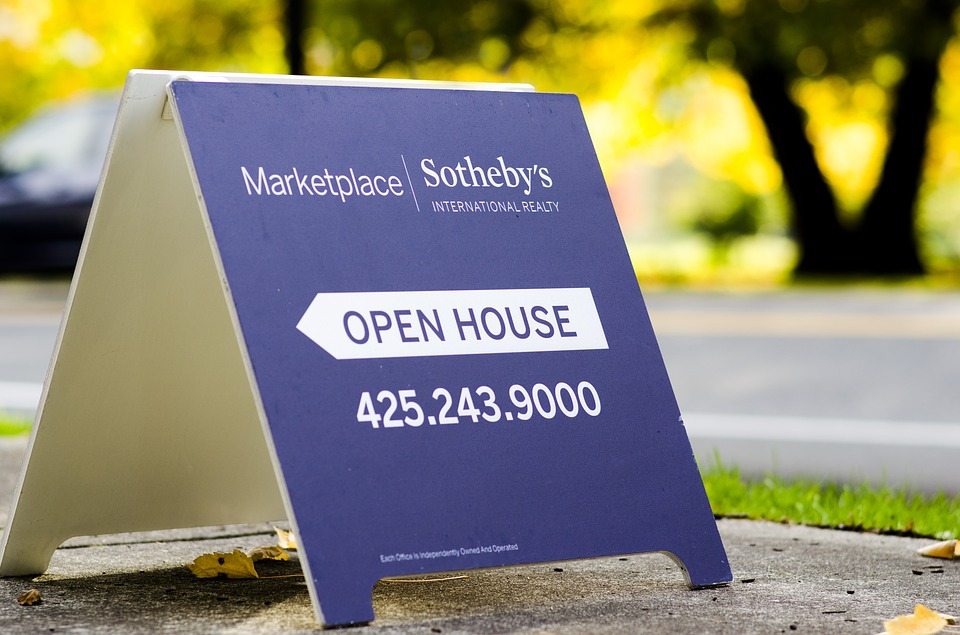 If the local HOA won't allow feather flags or directionals, a simple, bold design will get the job done.
---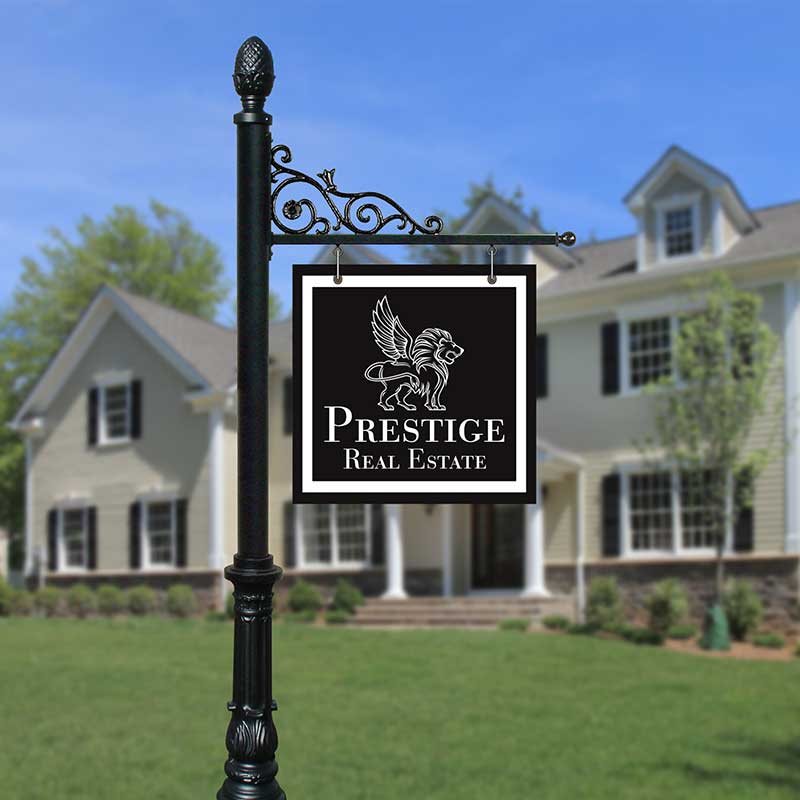 If you really want to impress your client, try one of these gorgeous post and sign systems from Quality Architectural. If anyone is using these, send me an email. I'd love to see what these look like in the field.
---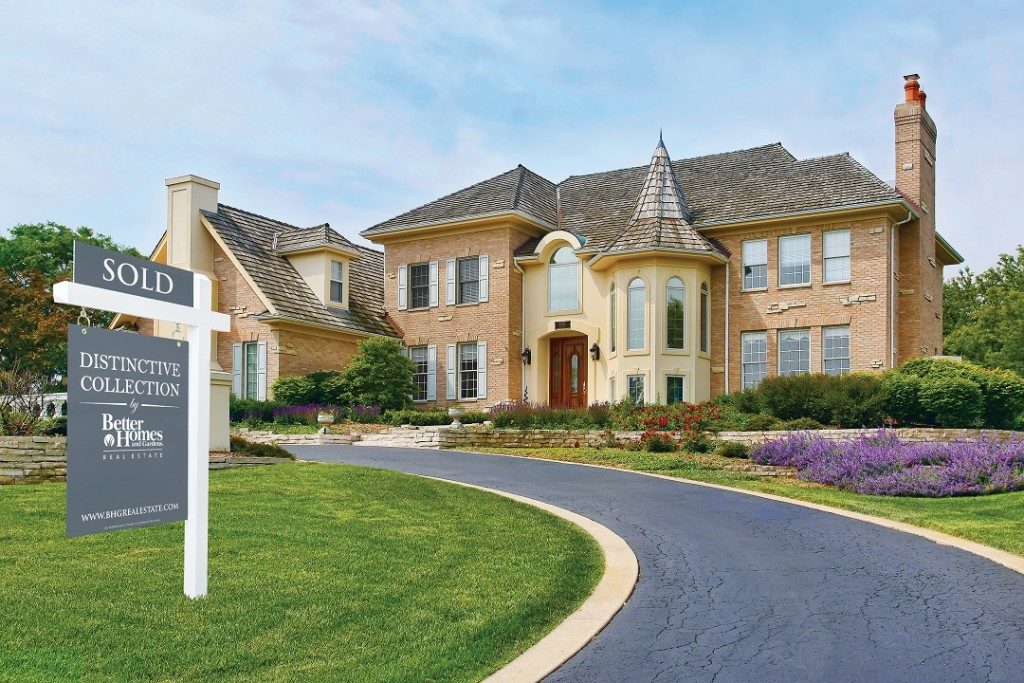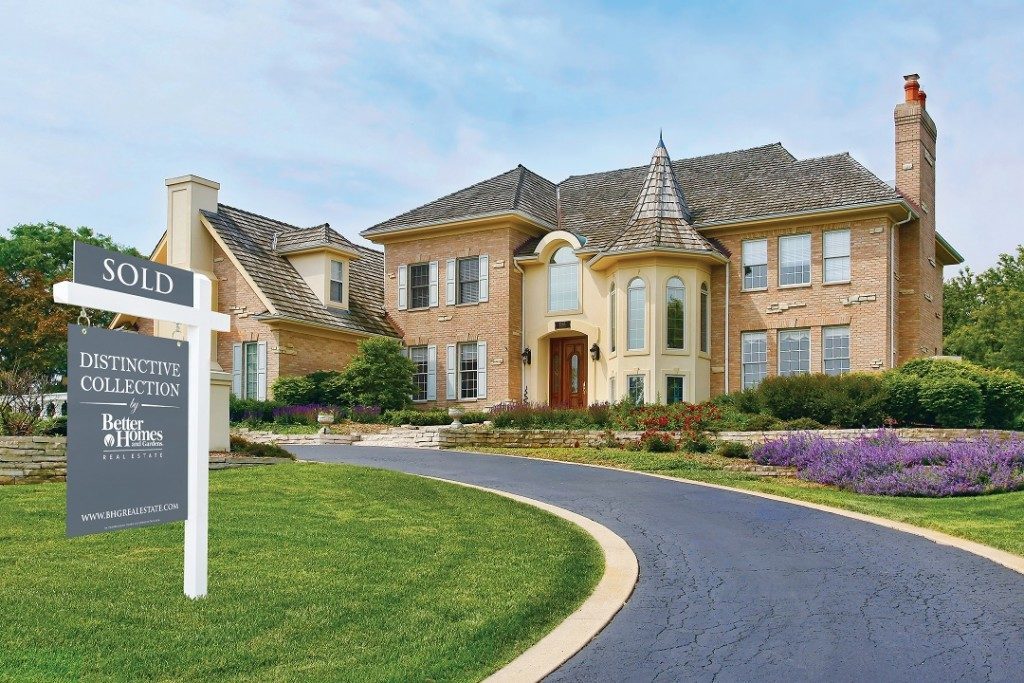 In some neighborhoods, particularly more upscale ones, understated works better than bold.
---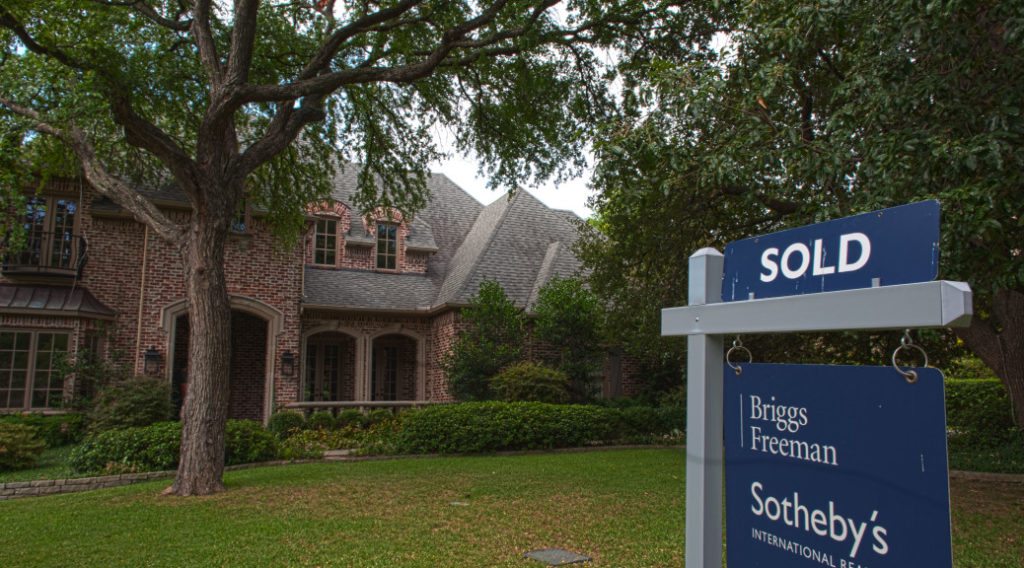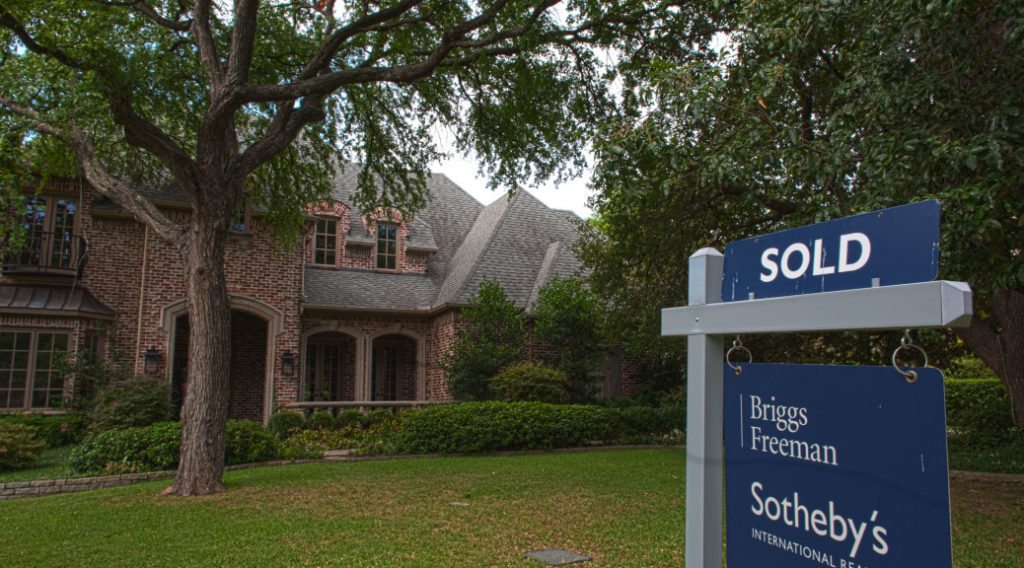 Sometimes even a small change can make a boring real estate yard sign look elegant. In the case of this sign from Briggs Freeman Sotheby's, the grey signpost makes all the difference.
---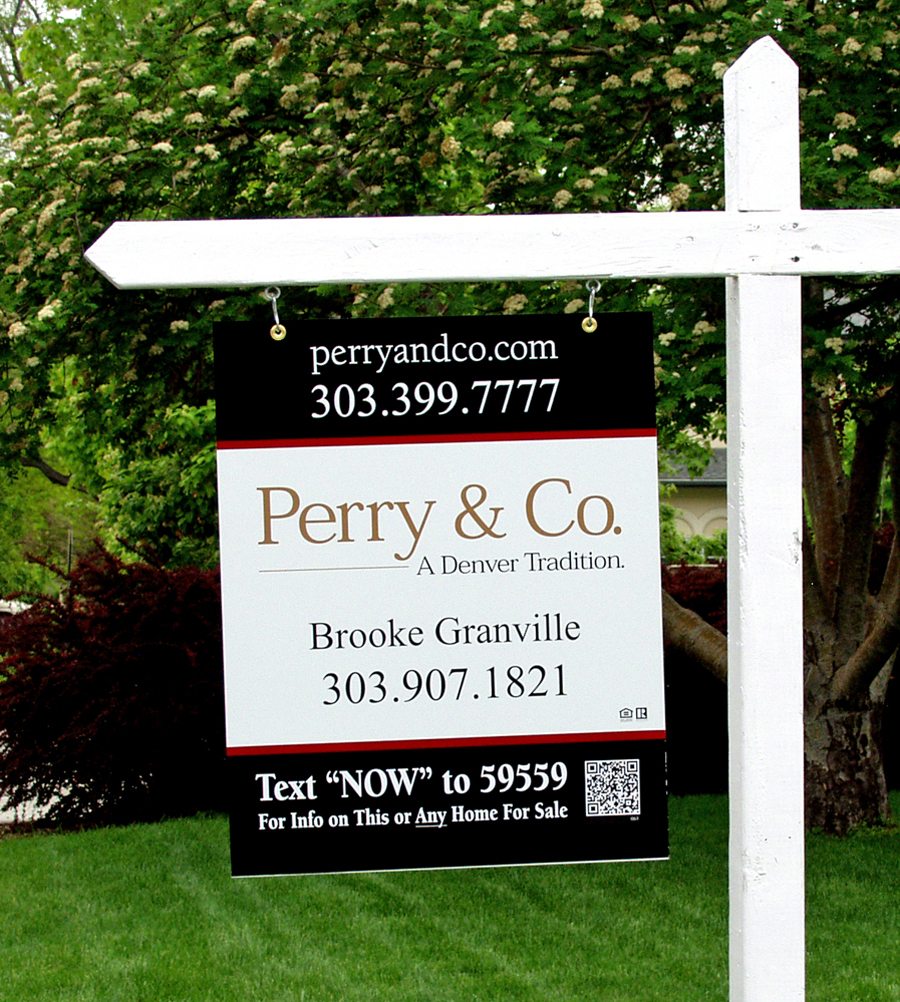 Another great sign from Colorado-based Perry & Co. Simple clean design, a real wood signpost, and text marketing = plenty of leads.
---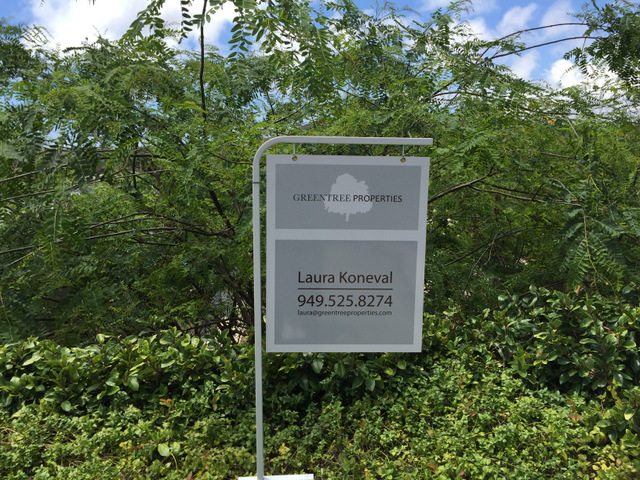 Another gorgeous subtle grey yard sign. This one is from Laura Koneval at Green Tree Properties.
---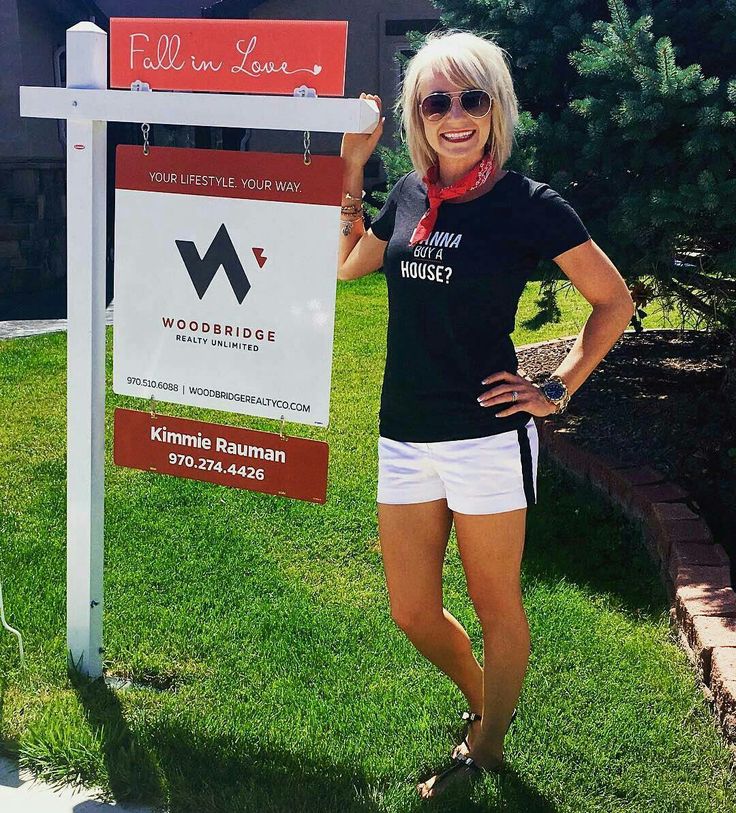 Love this yard sign from Denver's Kimmie Rauman. Also, check out her shirt. More proof that real estate is a lifestyle, not just another job.
---
How to Design Custom Real Estate Signs to Get More Leads
Now that you've checked out some real estate yard signs that pull in leads like a magnet, here are a few tips on designing your own signs to do the same thing.
Have a Clear Message
To further these goals, it's important to have a clear message. Like any advertisement, a good real estate sign has one purpose: to convey a message to your audience. You can use design in order to make sure you're sending the right message. Here's how:
For most signs, you will have 4 basic messages:
Your name
Your phone number
Company name or logo
Descriptive text e.g. "For Sale" "Open House" etc.
While they are all equally important, if you have the option, I think your name should stand out the most. After all, active home shoppers will slow down for any real estate sign, but casual buyer leads or seller leads probably won't. If you could only make them remember one thing, wouldn't it be your name?
Here's a real world example. Glance at the sign below very quickly. Did something pop out at you? Now imagine you were driving by the sign. What would you remember about it?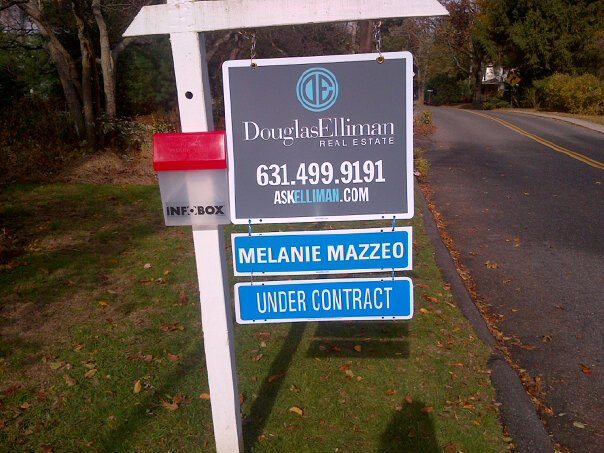 Notice how the real estate agent's name is in a heavier font than "under contract" and is separate from the rest of the sign. This sign does a great job of sending one message to people who pass it by: Melanie Mazzeo is selling a house in my neighborhood. What would you change to make this sign even better?
Use the Right Sign for the Job
Okay. Now that you have a better idea of how to send the right message with your real estate signs, let's quickly go over the different types of signs on the market and strategy for each one.
For Sale Signs
For sale signs act not only as an advertisement for your listing, but also an advertisement for your services. Generally speaking, you want to make sure your sign is visible and readable from a distance, and that your name stands out.
If you have a choice, the classic colonial post sign with riders is usually your best option. They are sturdy, have great height, and can be easily changed with sign riders.
Open House Signs
Believe it or not, there is a lot to cover with open house signage, so if you want an in-depth guide, check out my article on Open House Signs. For today, we'll just go over the basics.
Like any real estate sign, the goal of an open house sign it to get buyer leads in to see your listing, attract future buyer leads and seller leads to your brand, and increase your sphere of influence. To do this well, you need to go big or go home. Below is my recommended strategy for placing open house signs.
If you're looking for general open house tips, check out Placester's great guide here.
Use a Feather Flag as Your Main Open House Sign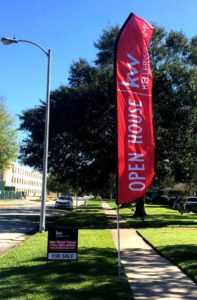 Feather flags have two huge advantages over other styles of real estate signs:
Height: Feather flags are often 6-9 feet tall so can be seen from much farther away than most signs.
They move: Feather flags will flutter in the breeze, making them even more noticeable. Perfect.
Here's a great example of a feather flag open house sign from Houston real estate agent John Nguyen. Pretty hard to miss!
How to Design an Open House Feather Flag
Your main "for sale" sign should have your name highlighted, so don't worry so much about having it prominent on your open house feather flag. Instead, make "Open House" as large as you possibly can. We'll tell you more below on where to buy feather flags and other types of real estate yard signs.
How Many Feather Flags To Buy
If you're just starting out on your own and are confident in your branding, I would order at least twice as many feather flags than the number of listings you expect to have. For example, if you have three agents working for you and expect them each to have two or three listings at a time, I would order at least 18 feather flags. This way, even if your agents get twice as many listings or you hire three more people, you will have enough for them all to hold open houses on the same day. You should also get a volume discount, so the more you order the lower the unit price.
The Weather…
Most modern signs are made of materials that should hold up to pretty much any weather. That said, if you work in a VERY hot and sunny area like Phoenix, aluminum might be your best bet. Plastic signs can fade and melt in very hot weather.
Where to Buy Real Estate Yard Signs & How Much They Cost
If you have the option, we suggest supporting a local business. That said, if there are no local sign companies near you, there are many options available online. While materials, size, and build quality can vary, you should expect to pay around $100 for one high quality colonial post signpost and sign panel, and around $75-$100 for a feather flag. Just make sure to ask what materials your sign will be made of before ordering.
Here is a chart showing pricing for some common signs at the largest online sign companies. Keep in mind that this is just to give you an idea of pricing, and that you might pay more or less depending on what options you choose.
| Company | Colonial Post Signpost | Sign Panel (30x24) | Feather Flags | Directional Open House Signs |
| --- | --- | --- | --- | --- |
| | 10 (aluminum) for $62.10 | 12 (hardboard) for $31.60 | 12 (7' custom) for $68.90 | 25 (custom w/ stake) for $16.50 |
| | 12 (aluminum) for $73.14 | 5 (aluminum) for $37.95 | 10+ (8' custom) for $149.99 | 25 (custom) for $12.44 |
| | 5+ (aluminum) for $67.55 | 10 (steel) for $33 | 10+ (9' custom) for $73.55 | 25 (custom w/ stake) for $13.35 |
| | 10 (PVC) for $95.99 | N/A | N/A | 25 (custom) for $12.34 |
| | 10 for $87.09 | 10 for $37.29 | 10+ (8' custom) for $68.79 | 25 for $6.37 each |
| | N/A | N/A | N/A | 20 for $5.49 |
Bottom Line
While branding is a big part of making your for sale signs and open house signs look great, you also need to use the right sign for the job. In my opinion, that means using a classic colonial post yard sign for your for sale sign and a feather flag and directionals for your open house signs.