Small business VoIP phone services replace your local phone company's landline service and add a wide range of standard calling features to your office's physical phones, such as call transfer, call queueing, extensions, directories, third-party app integrations, and more. We looked at the most popular RingCentral alternatives and decided to review Nextiva, 8×8, and Vonage. These RingCentral competitors covered the range of options for small businesses in terms of price and available features.
Best RingCentral Alternative for Small Businesses in 2018: Nextiva
We recommend Nextiva as the best RingCentral alternative because it delivers the right balance between its standard features, customer support, and price. In fact, we feel so strongly about this recommendation that we use Nextiva in our own office.
RingCentral Alternative Comparison Table: Vonage vs Nextiva vs 8×8 
Vonage

Nextiva

8x8

Best For

Distributed teams who may benefit from Vonage's integration with Amazon Chime.

Balance between standard features, customer support, and price.

Small businesses who make a lot of international calls

Monthly Pricing From

$39.99/user for 1-5 users
$29.99/user for 6-9 users
$24.99/user for 10-20 users
$19.99/user for 20+ users

$34.95/user for 1-4 users
$29.95/user for 5-19 users
$24.95/user for 20-99 users
$21.95/user for 100+ users

$25/user for unlimited calling to 8x8's top 14 calling countries
$35/user for unlimited minutes to 8x8's top 32 calling countries
$55/user for unlimited minutes to 8x8's top 45 calling countries

Activation Fee

None

None

$39.99

Ease of Setup and Use

Learn More

Easy

Easy

Easy

Differentiating Features

Learn More

Online, audio, and video conferencing with Amazon Chime
Voicemail transcription (for $4.99/month per user)

Voicemail transcription (for $2.95/month per user)
Call barging

Call recording
International calling to select destinations included in some monthly packages

Customer Support

Learn More

Online knowledge base and phone support available Monday-Friday from 8am to 11pm EST and 24/7 emergency on-call

Industry-leading multi-tiered support, available 24/7, with single point of contact by phone or online

Online knowledge base, user guides, online chat, and phone support

www.Vonage.com

www.Nextiva.com

www.Get8x8.com
Best RingCentral Alternative for Small Businesses: Nextiva

We recommend Nextiva as the best alternative to RingCentral's VoIP phone service for small businesses because they offer the best balance between their list of standard features, industry-leading customer support, and price.
Nextiva delivers most of the standard features you would expect from a VoIP phone service provider that will help your business day-to-day, including:
Web-based system administration
Auto-attendant
Call forwarding
Conference bridge
Voicemail to email (audio file)
Voicemail transcription
Direct phone numbers for each extension (DID)
But what truly sets Nextiva apart from RingCentral, 8×8, and Vonage is the level of customer support that they offer.
When you first sign up for the service, Nextiva's award winning team assigns your small business a US-based account representative to assist you through the process of setting it up and ensuring that you're making the best use of its available features.
Then should you encounter any issues while you're using the service, 95% of their incoming sales and support calls are answered by the second ring with the goal of answering any question or resolving any issue within your first contact with them. RingCentral, 8×8, and Vonage all offer a variety of customer support resources, but they fall short of Nextiva's industry-leading commitment and delivery.
Finally, Nextiva's pricing model is in line with both 8×8's and Vonage's, give or take a few dollars depending on your specific needs, so there was no clear lower-cost option. However, all three providers are significantly cheaper than RingCentral.
Read our reviews of Nextiva to find out what existing users are saying.
Best RingCentral Alternative for Online Collaboration: Vonage

Vonage's partnership with Amazon Chime integrates the online communication and collaboration tool with Vonage's VoIP phone service. Chime's online meetings, video conferencing, online chat, and file sharing capabilities help to enhance Vonage's phone service to be a more complete end-to-end business solution.
RingCentral includes some online collaboration features, but none with the seamless comprehensiveness — or the power of Amazon behind them.
Neither Nextiva nor 8×8 offer a comparable integration.
Businesses who are hesitant to commit to RingCentral's high prices should consider Vonage's lower-tier per extension and per minute pricing model. Nextiva, 8×8, and Vonage are all more cost effective services than RingCentral overall, but this option could make Vonage the cheapest of the four depending on your usage. Some additional features can be added on an more à la carte basis, or businesses can move to higher pricing tiers to include international calling.
8×8 offers similar pricing options, but Vonage gives businesses more flexibility and control over their costs. However, this same flexibility can cause monthly fees to add up quickly as some features that many businesses would want, such as conference bridges and call recording, cost extra. As well, the lack of 24/7 customer support (except for critical network issues) means that 8×8 falls short of Nextiva.
Read our reviews of Vonage to find out what existing users are saying.
Best RingCentral Alternative for International Calling: 8×8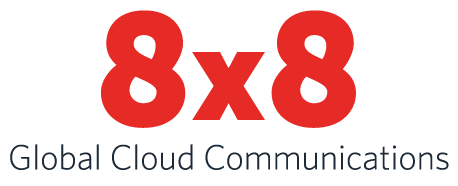 If your small business conducts a lot of its business outside of the US, then 8×8's plans may work out to be a more economical option for you in the long run. The X2 Edition includes unlimited calls to their top 14 calling countries for $25/user per month, the X5 Edition includes unlimited calls to their top 32 calling countries for $35/user per month, and the X8 Edition includes unlimited calls to their top 45 calling countries for $55/user per month.
For international calls outside of the included destinations, 8×8's rates start at $0.034/minute, which is in between Nextiva's at $0.05/minute and Vonage's at $0.01/minute. RingCentral's international rates are similar to 8×8's, starting at $0.039/minute, but with no unlimited option.
8×8 is also compliant with HIPAA, PCI, and FISMA, making it suitable for industries where the collection and storage of sensitive data are required.
However, for the more typical users, other costs for features that other providers include standard, such as call queuing and toll-free numbers, cost extra with 8×8 and this can quickly cause costs to increase. As well, the lack of 24/7 customer support means that 8×8 falls short of Nextiva.
Read our reviews of 8×8 to find out what existing users are saying.
In-Depth Review: Nextiva vs 8×8 vs Vonage
Ease of Setup/Use
The learning curve of any new tool can be the most significant barrier to its adoption. The easier your VoIP phone system is to use, the more likely it is that your staff will be able to take full advantage of its features, maximize your investment, and increase their productivity.
Because RingCentral, Nextiva, 8×8, and Vonage are all cloud-based VoIP services, they don't require any complex PBX hardware to set up — just high-speed internet access and your VoIP phones.
Once your phones are connected to your network, the rest of the system is setup via a web-based administration tool and small business owners can access it remotely to make any changes to their staff's systems on the fly. It's through this tool that you will assign extensions to your employees, create ring groups, choose a greeting or record your own, and configure any other features for your business.
Once your employees have been assigned their own extensions and granted access to the system, they can use the same tool for their personal use like voicemail or softphone features.
Nextiva, 8×8, and Vonage each offer individual assistance and resources to help with the process of setting up your new VoIP system.
Nextiva's industry-leading customer service begins as soon as your account does. Your business is assigned a single point of contact for each phase of the lifecycle of the product, starting with the setup and training. In addition, a comprehensive knowledge base, including user guides, is available for the more self-sufficient user.
8×8 schedules a 30-60 minute phone call with all of their new business customers to introduce them to the service and its features and how to configure them for your use. They also have separate support representatives who are there to assist you should you encounter any difficulties in the setup process, as well as a comprehensive online knowledge base the includes video setup guides.
Vonage targets new business customers with onboarding and training programs offered four times daily, Monday to Friday. These focus on getting the system up and running and familiarizing users with the administration portal.
Once the service is active, Vonage's small business support website offers getting started guides on the following topics:
New Customer Orientation and Training
Transfer a Phone Number
New Account Setup
Username and Passwords
Phones and Network Setup
Billing and Payment
Features
Nextiva, 8×8, and Vonage all offer many of the same standard call management features that will help the day-to-day operations of your small business, as well as help it to present a professional face to your customers. Many of these features used to only be available to businesses who invested in an enterprise-level PBX system, but the advancements of VoIP technology have made them more accessible to smaller businesses.
Some of these standard features include:
Web-based system administration
Auto-attendant
Hold music
Call forwarding
Conference bridge
Caller ID
Call blocking
Call waiting
Call transfer
Ring groups
Share one line on multiple phones or devices
Voicemail to email (audio file)
RingCentral also includes most of these standard features in their service, but at a higher cost than Nextiva, 8×8, and Vonage.
However, Nextiva, 8×8, and Vonage each include a few features that differentiate their services from the others. We'll look at them in more detail below.
Mobile Apps
Nextiva, 8×8, and Vonage all offer mobile apps for your iOS or Android device that lets your users bring their office phone with them on the go. Basic functions that should all come standard with any VoIP phone service's mobile app include:
Make calls from your business line (using either your mobile carrier's voice or data plan)
Send texts
Chat with other users using instant messaging
Check voicemails
Access call management features like setting up call forwarding rules
Nextiva's app goes one step further by giving system administrators access to perform basic functions like assigning extensions to new users.
Customer Support
RingCentral, Nextiva, 8×8, and Vonage offer various levels of customer support. Each service offers some form of an online knowledge base for more self-sufficient users as well as multiple channels to connect with them through for issues that require more individual attention.
Top 6 RingCentral Alternatives & Competitors
There are many other VoIP phone service provider options on the market that may be a better fit for your business' needs. Here are some of the others that we liked and what makes them unique:
| Provider Name | Best For |
| --- | --- |
| Nextiva | Combination of features, customer service, and value |
| 8x8 | International calling to many countries is higher-tier packages |
| Vonage | Partnership with Amazon Chime |
| Dialpad | Competitively priced and also available for use on hardware phones |
| Fonality | One-on-one assisted setup and hardware phones are included |
| Jive PBX | Highly rated customer support, an easy-to-use user interface, and enhanced analytics |
The Bottom Line
RingCentral's VoIP phone service for small businesses is an industry leader, but there are many alternative service providers that offer comparable features for a more economical price. We would recommend all of Nextiva, 8×8, and Vonage over RingCentral — and between the three, we recommend Nextiva overall.
Nextiva delivers a comprehensive set of features, one of the best customer support experiences in the industry, and at a price that's both comparable to 8×8 and Vonage and significantly less than RingCentral.