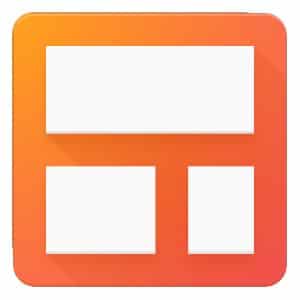 Streak is a customer relationship management (CRM) software that integrates with Gmail inbox and all the other Google Workspace apps. It helps users track business processes, such as sales, partnerships, support, hiring, and deal flow. This platform also comes with powerful email tracking tools. It is best for solopreneurs, startups, and small businesses needing a simple and low-budget CRM solution.
What We Recommend Streak For
Streak provides Gmail users with a CRM solution that tracks and manages their business processes, including sales, deal flow, partnerships, support, and hiring. It also comes with email tracking capabilities that let you know when your email is opened. As a result, this solution is ideal for freelancers, startups, and small teams looking for lightweight, easy-to-use CRM software for managing deals from the convenience of an inbox.
Who Streak Is Good For
Google users: Streak made it to our list of the best Google CRM solutions. It integrates directly within Gmail and works alongside other Google Workspace apps, allowing you to easily access your CRM tools from your inbox.
Solopreneurs looking for a personal CRM: Streak's Free and Solo plans come with basic CRM functionalities that let you manage your workflow within Gmail. It has earned our recommendation as one of the best personal CRM solutions.
Startups that need a simple, low-budget CRM: Streak offers free and affordable paid plans that include core CRM, bulk email sending, and email tracking features. It also has a Pro plan which provides businesses with advanced CRM features, such as enriched contacts data, reports, and native dialer support. It is included in our list of the top CRM platforms for startups.
Who Streak Is Not a Good Fit For
Businesses looking for CRM with a built-in call center: While Streak's mobile version allows you to make calls from your CRM contacts, it does not have the interactive voice features required in a CRM solution for call centers. Check out our list of the best CRM call center software to view options with built-in telephony systems.
Companies that need billing and invoicing features: Streak's features do not include billing, invoicing, product catalogs, sales quotes, and customer payment management. If you need these features, read our guide on the best CRM solutions for accountants and bookkeepers.
Sales teams that want a CRM with social integrations: This platform integrates with social media sites via Zapier, but that option is limited to higher-tier plans. Moreover, it lacks the social engagement, listening, monitoring, and publishing tools that those included in our list of the best social CRM platforms have.
Looking for something else? Check out our list of the top CRMs for small businesses.
Streak Overview
PROS

CONS

Has a free plan with basic CRM features
No product catalog
Offers a free Chrome extension
Training is limited to Streak University video tutorials and help articles
Direct integration with Gmail and Google Workspace apps
Third-party software integrations are mostly available only in higher tiers
Excellent productivity tools, like email tracking, mail merge, and templates
Upgrades can be expensive
Team collaboration features include team creation, role assignment, permissions, and pipeline sharing
Lower-tier plans do not include reporting and built-in phone features
Streak Pricing
Streak's pricing is divided into a free plan and three paid options. Monthly fees start at $15 per user, per month, billed annually (or $19 per user, per month, billed monthly). The differences between the plans include the limits to pipeline data and daily bulk email, the level of customer support, and access to advanced CRM features and integrations. You may sign up for a 14-day free trial for the Pro plan.
Free

Solo

Pro

Enterprise

Best For

Individual users trying out Streak

Individual users looking for an all-purpose CRM

Businesses and teams needing a complete CRM solution

Businesses looking for a CRM with deep customization options

Monthly Pricing
($/User/Month)




$0

$19

$59

159

Annual Pricing
($/User/Month)




$0

$15

$49

$129

Pipeline Data

500 rows

5.000 rows

Unlimited

Unlimited

Bulk Email

50 per day

800 per day

1,500 per day

1,5000 per day

Support

✕

Email

Email

Priority

Sales, Hiring, and Deal Flow Tracking

✔

✔

✔

✔

Email Tracking and Templates

✔

✔

✔

✔

Google Workspace Integration

✔

✔

✔

✔

Mobile Apps

✔

✔

✔

✔

Tasks, Reminders, Call Logs, and Meeting Notes

✔

✔

✔

✔

Custom Columns and Fields

✔

✔

✔

✔

File Attachments

✔

✔

✔

✔

Data Import and Export

✔

✔

✔

✔

Shared Pipelines

✕

✕

✔

✔

Enriched Contacts

✕

✕

✔

✔

Reports

✕

✕

✔

✔

Native Dialer Support

✕

✕

✔

✔

Full Integration with Google Workspace and Zapier

✕

✕

Standard API

Webhook API

Data Validation

✕

✕

Basic

Custom

Permissions

✕

✕

Basic

Custom

Custom Billing

✕

✕

✕
Free
Streak's Free plan allows you to access basic CRM features like tasks, custom fields, file attachments, data import and export, call logs, and notes. It also comes with email tools, such as tracking, templates, and bulk sending.
Solo
The Solo plan is a bit superior to the Free plan in terms of limits to the CRM data that it can create and the number of emails it can send daily. It is also the first tier that gives you access to email support.
Pro
Unlike the lower tiers, the Pro plan allows you to add an unlimited number of rows of data to your pipeline. It also gives you access to advanced CRM features like enriched contact data, team email sharing, reports, and native dialer support. In addition, you can integrate your CRM with third-party apps via Zapier and control who can access your data.
Enterprise
With Streak's Enterprise plan, you can customize data validation and data access controls. It also has added benefits such as custom billing methods and access to priority support.
Streak Features
General Features
Streak's general CRM features:
Lead and deal tracking
Support ticket management
Project and task management
Recruiting leads management
Custom pipeline views
Contact data enrichment
Data import and export
Call logs and meeting notes
Reports
Mobile app dialer
Data validation
Permissions
Custom billing options for teams
Customized workflow
Streak provides you with essential CRM features that allow you to manage your workflow from Gmail. You can track and manage your leads, deals, tasks, projects, support tickets, and hiring process from within your inbox. You can also customize your pipeline views, see upcoming tasks, and move your data using Google Sheets or file upload. It also lets you control who can edit your data.
Email Power Tools
Streak offers the following email tools:
Email tracking
Bulk email
Scheduled emails
Conversation thread splitter
Email templates
Streak's email tracking feature sends you notifications whenever your email is read and responded to or if it has failed to reach the recipient. Its Mail Merge feature allows you to send personalized and scheduled mass emails from Gmail. It also has a Thread Splitter that breaks apart a single email thread into separate conversations according to the topic being discussed. If there are frequently written emails, you can save time by filling out a template or Snippet with a single command.
---
Mobile App
Streak's mobile app capabilities:
Widget for upcoming tasks
Gmail conversations
View and update CRM data
Automatic call log
Send contacts to phone
Streak's mobile app allows you to view upcoming tasks and pipelines from your phone while you're on the go. You can also reply to emails using your saved templates and edit your contacts' data. It automatically logs calls and allows you to immediately take notes which you can use as a reference for future tasks. In addition, you can start a call by sending a contact from your pipeline to your phone. You can download Streak's mobile version from the App Store or Google Play.
---
Reporting & Analytics
Streak's reporting tools:
Sales reports
Pipeline reports
Report customization
Download, print, and share reports
Streak's reporting tools are only available for Pro and Enterprise subscribers. It lets users generate reports based on the data available in pipelines. This platform's sales reports allow you to monitor the values in your pipeline, such as actual close rates and projected close values. Pipeline reports, on the other hand, show you the stage flows and interactions with your customers. You can also customize, download, and share built-in sales and pipeline reports.
---
Third-party Integrations
Streak fully integrates with Gmail and other Google Workspace apps. Other third-party integrations are available for Pro and Enterprise plan users via Zapier. With Pro, you get Standard Application Programming Interface (API), which connects with other apps based on a request for data. The Enterprise plan, on the other hand, uses Webhook API, which can automatically activate a workflow even without a request. Here are some of Streak's most popular third-party integrations:
Dropbox
Slack
Trello
Mailchimp
Facebook Lead Ads
Airtable
QuickBooks Online
Gravity Forms
Calendly
Intercom
---
Customer Service
Streak offers email support under all of its paid plans and priority support or call-back service under the Enterprise edition. While it does not offer phone support, you can start a live chat inquiry if you need assistance in troubleshooting or implementation. Aside from that, you can take advantage of its knowledge base, blog, and Streak University video courses as resources on how to navigate the platform and explore its features.
Ease of Use
Streak has an intuitive interface that makes it easy to learn, implement, and use. Its simple design conveniently displays your major options and task statuses, allowing you to easily navigate through the app. It also provides tutorials and online resources for those who need guidance in using the platform.
Streak Alternatives
| | | |
| --- | --- | --- |
| Best for: Teams wanting a Google CRM to track multiple sales channels | Best for: Companies that need a highly customizable Google CRM | Best for: Field sales teams needing a mobile CRM that integrates with Google Maps |
| Starting price: Free or $29 per user, per month | Starting price: Free or $20 per user, per month | Starting price: Free or $14.99 per user, per month |
What Users Think of Streak
The majority of Streak users love how easy it is to learn and use. They find its collaboration and power email tools to be excellent. They also appreciate its workflow management features and how it helps them efficiently manage their sales, partnership, support, and hiring processes. As of the date this article was written, Streak has earned the following scores from the most popular review sites:
Streak's Google exclusivity is considered to be its biggest advantage, but those who do not use Gmail find this to be a major setback. Some have reported slow loading time of the app and difficulty in navigating its mobile version. There are also those who wished for improvement in the quality of its customer support and the time it takes to resolve an issue.
Overall, Streak users are satisfied with its performance and the constant upgrades the company implements to improve the platform.
Bottom Line
Streak offers Gmail users a simple CRM solution with robust email tracking and collaboration tools. It is a great option for individual users and small businesses wanting an affordable CRM software that integrates with Google Workspace apps. Sign up for a 14-day free trial or get started with its Free plan to see how Streak works for you.