In this guide we compare the best free CRM software, which allows you to manage your business relationships and the information associated with them. We looked at the available options and decided to review Zoho CRM, Insightly, and HubSpot CRM. These companies cover the range for small businesses in terms of features and customer support.
Best Free CRM for Small Business Owners: Zoho CRM
We recommend Zoho as the best free CRM because while most free CRMs limit you in terms of data storage, number of users, and/or number of core features, Zoho CRM provides everything you'll realistically need as a small team.
Best Free CRM Summary Table
Zoho CRM

Insightly

HubSpot CRM

Best For
Small teams looking for the most feature-rich solution
1-2 person businesses looking for CRM and project management combined
Small teams looking for the easiest-to-use solution
Users
Up to 10 users
Up to 2
Unlimited
Contacts & Records
5,000
2,500
Unlimited
Storage
1 GB per account
200 MB
Unlimited
Ease of Use

Learn More
Moderate
Easy
Easy
Core features included

Learn More

Contact Management
Interaction Tracking
Pipeline Management
Email templates (10)
Integration with Google Apps
Analytics reports
Click here to see all free features

Contact Management
Interaction Tracking
Pipeline Management
Email templates (5)
Analytics reports
Click here to see all free features

Contact Management
Interaction Tracking
Pipeline Management
Unlimited email templates
Email integration
Phone calls (15-mins) or phone integration
Analytics reports

Upgrade Cost

Learn More
$12 per month
$12 per month
$50 per month
Additional Features in the Upgrade
Sales forecasting, Bulk emailing & auto responders, calendar & contact sync, social media integration
Bulk email, customizable reports, smart alerts, email based support
Web-to-lead forms, Email click notifications, Unlimited email history tracking, Notification of companies visiting your website
Integrations
69 native app integrations. (See full list.)
38 native app integrations (See full list.)
58 native app integrations. (See full list.)
Training & Customer Support

Learn More
24/5 phone and email support
No phone/email support for free users
No phone/email support for free users.
Why we Chose Zoho CRM as the Best Free CRM for Small Business Owners

We chose Zoho CRM as the best free CRM because unlike Insightly and HubSpot, it has all the core features a small business requires including; contact management, interaction tracking, lead gathering, workflow automation, pipeline management, analytics and social collaboration.
Unlike Insightly, which is limited to 2 users, the free version of Zoho CRM allows for up to 10 users without limiting any of the core features you are likely to require. While HubSpot provides for unlimited users, unlike Zoho, it restricts many key features in its free version.
Zoho's mobile app allows gives you access to your customer database and most of the features you use on your desktop like contacts, accounts, leads and pipeline management. In addition, there is a unique offline mode available if you find yourself without an Internet connection, which syncs back up as soon as you have your internet connection back. Hubspot and Insightly do not currently support offline functionality.
Like HubSpot and Insightly, Zoho integrates with a wide range of other third party apps like Gmail, Google Calendar and Google tasks. Zoho also has a suite of its own small business apps, with which it integrates with seamlessly, including; Zoho Projects, Zoho email marketing, Zoho accounting software and Zoho team collaboration tools.
The only disadvantage of Zoho worth noting is that is has so many powerful features that it may seem a little overwhelming at first. Additionally, if you read customer reviews of Zoho, you may find comments that the interface is a bit dated and clunky. However, the interface was recently updated, and it's now much easier to use.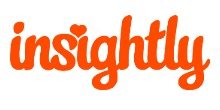 If you run a 1-2 person sales team that works seamlessly across sales and project management to get things done, then Insightly could be the best free CRM solution for you. Unlike our other best free CRM options, Insightly provides you with CRM and project management capabilities in the same system. This is because sales activities like pipeline management seamlessly integrate with account-based activity like project management.
The main disadvantages with Insightly are that you you get less features than you do with Zoho CRM, like workflow rules, tasks, and alerts. You are also limited to 2 free users and 2,500 records. The paid edition of Insightly, however, is much more useful and one of our top recommended small business CRMs.

We recommend HubSpot CRM for businesses using CRM for the first time. It has a simple and powerful feature-set, which covers powerful contact management, lead tracking, and pipeline management. What HubSpot CRM may lack in volume of features, it makes up for in simplicity, power, and quality. HubSpot is easy to set-up in minutes, very intuitive to use and automates the tasks most salespeople hate doing. For example, HubSpot lets you integrate with email and social channels to auto-populate your interaction timeline.
The main disadvantages of HubSpot are that it lacks some of the features like web forms and workflow management that you get with Zoho CRM, and if you decide to progress to their advanced package, this starts from $50 per month per user, which is a big leap.
In-Depth Review: Zoho CRM vs. Insightly vs. Hubspot CRM
Ease of Use
We defined ease of use for a CRM system by:
How easy the system is to customize and populate with your data
The extent to which data auto-populates to save the user time and effort
How intuitive the desktop user-experience is
Based on this criteria, we found all 3 to be easy to use, although HubSpot CRM stands out as the most intuitive and easy to use.
Zoho has recently updated the system setup screen and now it's just as easy as HubSpot and Insightly to import data and get started. Though once your contacts are imported, you still need to complete a bit of customization to get properly set up, like setting up your relevant fields in your contact dashboard, customizing drop down menus and linking contacts to organisations and opportunities for example.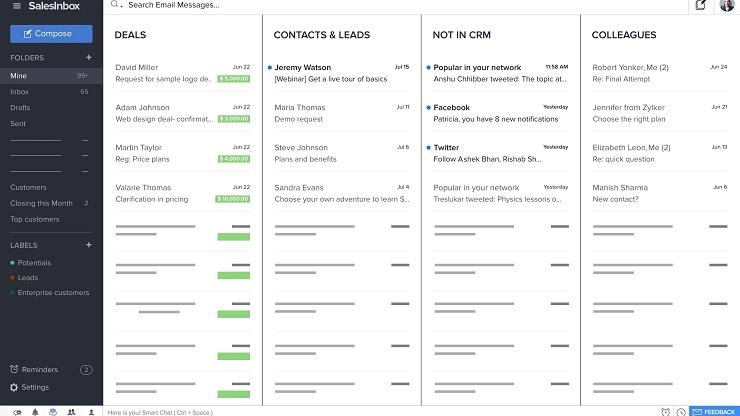 If you have read any of the other reviews about Zoho CRM you will probably be thinking that the user experience is a bit clunky. But nothing could be further from the truth, the experience of using Zoho CRM's core contact and lead management features, as well as the sales pipeline, has been completely transformed by the recent update to the user experience. The new home screen now has a customizable drag-and-drop widget similar to what you find in HubSpot CRM. In addition, you can use workflow rules to auto-populate some data, like contact email history.
Search in general is much-improved through the addition of advanced filters. A new search tool in the platform allows you to query CRM data based on tasks, notes, emails, and other specified CRM activities. There's also a new timeline view allowing sales users to view customers' historical data and interactions with other sales team members in a centralized place along with upcoming tasks requiring action.
Although Hubspot CRM may be a little more intuitive, Zoho CRM certainly cannot be called clunky or difficult to customize any longer. Plus the extensive self-help knowledge base and the active community forum is there to welcome new users with all the advice and support they are likely to need.
Insightly is easy to use even for the least tech-savvy first-time user. Importing contacts via CSV file should not present any challenges and once your existing contact data is in the system, the contact management tools are straightforward and intuitive.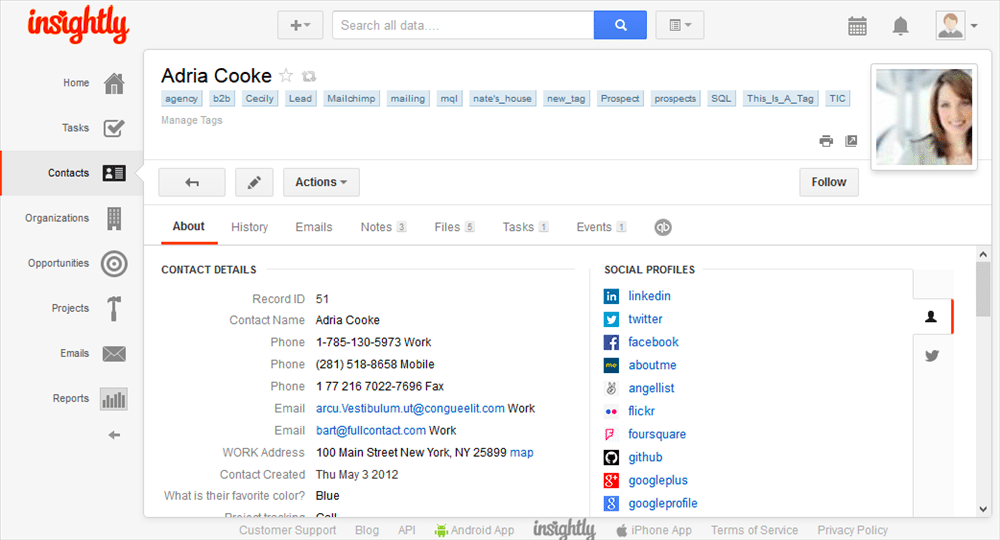 Navigation is divided into seven sections; tasks, contacts, organizations, opportunities, projects, emails and reports. There is also a toolbar at the top of each section that helps you find what you need quickly by typing a few letters into the search bar to sort items with just a couple of clicks.
Although I found Insightly easy to use, it's worth noting that there is no phone or email-based support for Insightly's free plan. However, there is a great suite of online resources including tutorial videos to help you get started.
HubSpot CRM is as simple and easy-to-use as it gets. Like Zoho and Insightly, it's dead simple to import your contacts via CSV. Once your contacts are in the system, it's just as simple to create new contacts and customize the way you view them through dragging and dropping.
Like Zoho and Insightly, you can access your entire HubSpot CRM database from wherever you are via the intuitive mobile app.
Navigation is divided into five sections; dashboard, contacts, companies, deals and tasks. Each of these menus have intuitive filtering tools and drag and drop functionality that make them easy and enjoyable to use.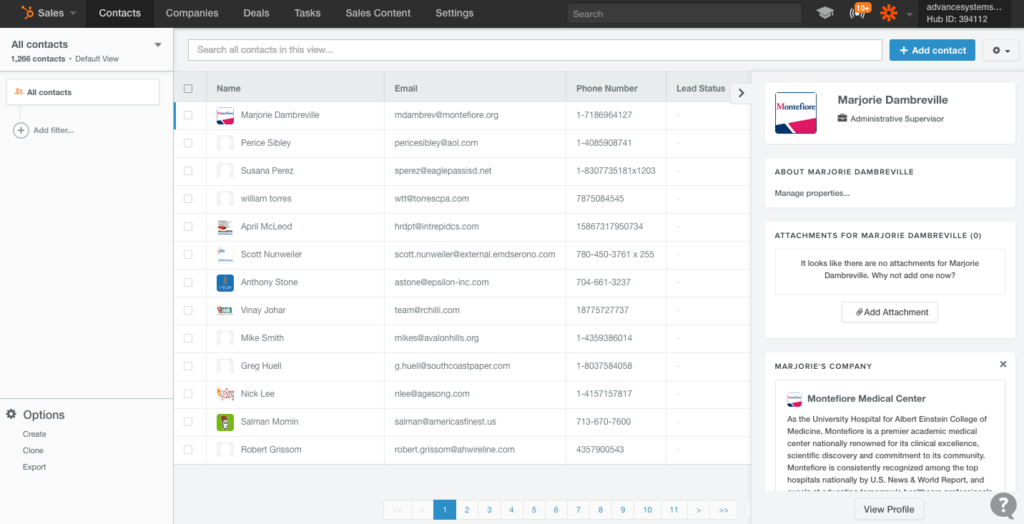 Apart from being very simple to use, HubSpot CRM comes with world-class support including; the HubSpot Community that provides support to free users and is very active. Then there is an extensive online training resource called HubSpot Academy, and the HubSpot Blog too.
Core Features
We took a close look at 3 features that you are likely to spend the majority of your time using within the best free CRM option: Contact management, interaction tracking and lead management. Each of these systems have the following similarities:
Contact management – the ability to store and find contact information, such as names, addresses, email addresses and telephone numbers. The ability to create custom fields.
Interaction tracking – the ability to track your customer interactions at a contact and a company level. This includes a log of email, social, web, phone and meeting interactions.
Lead management – the ability to manage sales opportunities and complete tasks within your sales pipeline. Zoho and Insightly allow you to add leads straight from webforms, so you can integrate your website with your system.
Now let's take a look differences between our 3 options: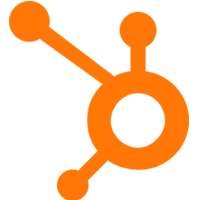 Paid Plan Upgrade
When considering the best free CRM for your business, it's worth considering the paid plan that you may need to grow into as your business progresses. Both Zoho and Insightly have a wide range of paid editions, starting at $12/user/month, and increasing to around $50 and higher. Hubspot only has one paid package at $50/user/month, which could mean you get stuck paying a bit more than expected should you find you need their premium features.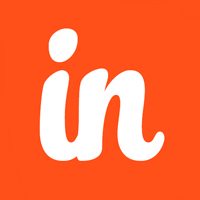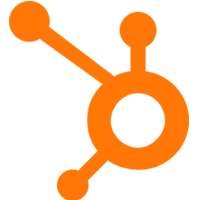 Mobile App
Each of the best free CRM options includes a mobile app, which sales teams love because it allows them to access contact data and update meeting records on the go. All 3 options allow you to access most features and are available for iOS and Android tablets and phones. Here are the slight differences between the 3 best free CRM options:
If you have not seen the Zoho mobile app in a while, then it's worth taking another look as it's been recently updated and is now very easy to use. You cannot, however, access Campaigns, Reports, Documents or Invoices. An offline mode is also available if you find yourself without an Internet connection.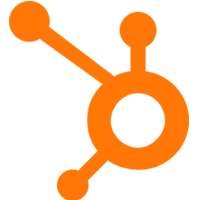 Customer Support
A downside to using the best free CRM version is that they don't always offer customer support. Both Insightly and Hubspot lack phone and email support for free users (you have to upgrade to a paid edition.) Zoho, however, does offer phone support, even if you're on the free plan.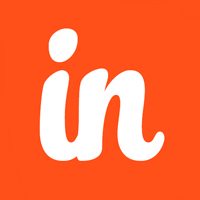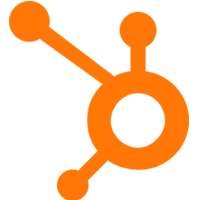 All Best Free CRM Options
Zoho CRM, Insightly, and HubSpot represent the range of best free CRM options out there. In our opinion, they're also the best in each class: Powerful and feature-rich; intuitive and easy to use out-of-the-box; and CRM and PM combined for very small businesses.
Here's the full list of best free CRM options that we reviewed in detail:
| CRM | Best for |
| --- | --- |
| Zoho | For businesses looking for the most powerful free CRM |
| HubSpot CRM | For businesses looking for the most intuitive solution. |
| Insightly | For 1-2 person businesses |
| Bitrix24 | Distributed businesses where internal communication is key too. |
| Highrise | For 1-2 person businesses with less than 250 contacts to manage |
The Bottom Line
CRM really becomes essential when your business grows beyond one or two people. At this point, the more CRM and general admin tasks that you can automate the better. This is because it will allow your team to spend more time selling, managing customer relationships and getting things done. Zoho CRM has the richest CRM feature-set and as a result, provides the most potential to improve team efficiency.
However, if you if you are a small business looking to combine CRM and project management, Insightly provides an excellent option that could be just what you're looking for.