2022 TimeTrex Review: Is It Right for Your Business?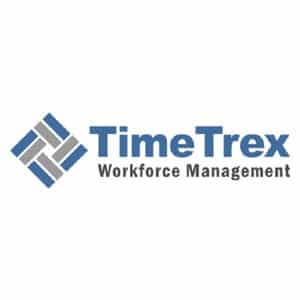 What We Recommend TimeTrex For
TimeTrex is a good option for small and midsize businesses (SMBs) that have mostly hourly employees and need the peace of mind provided by hands-off, biometric time clock software to capture and track staff attendance. It offers a wide range of HR and non-HR solutions for managing your workforce, payroll, expenses, and client billings. You also have the option to use either its cloud-hosted version or have it deployed on-site.
However, there are some drawbacks to using TimeTrex. One is that it doesn't offer payroll tax filings services, and another is that it has limited integration options. Some of its online tools look dated, plus its main dashboard is a bit cluttered and can be overwhelming for new users.
Overall, TimeTrex is best for:
Businesses with hourly or remote employees: TimeTrex's time clock apps (for iOS and Android) enable you to turn any tablet and smartphone into a time tracking device, provided there's an available internet connection. It can even monitor your staff's GPS location, perfect for employers wanting to capture the actual work hours of remote teams and field-based staff.
Organizations with strict hygiene protocols (i.e., healthcare and food manufacturing companies): TimeTrex's time clock software can be used with tablets and smartphones, and its hands-free design makes it a safer option for employees. Instead of entering a PIN code or typing information on a touch screen, employees can clock in just by positioning their face in front of the device's camera. This helps reduce the spread of bacteria and infectious diseases while preventing time theft and buddy punching.
Employers wanting to automate HR and client billing processes: TimeTrex's feature-rich platform makes it easy to streamline essential HR processes—from tracking applicants and managing employee information to planning work shifts and monitoring performance reviews. What's more, employers can use TimeTrex to generate invoices to bill customers for actual hours that employees spent working on client projects.
Budget-conscious business owners needing time tracking and payroll tools: You can use its open-sourced community edition to create employee work schedules, track attendance, and pay your staff—all at no cost. TimeTrex, which topped our list of best free payroll software, even has an advanced payroll system that automatically computes taxes (federal, state, and local taxes), vacation and sick leave accruals, and custom deductions for benefits and garnishments.
When TimeTrex Would Not Be a Good Fit
Employers needing payroll tax filings: TimeTrex's payroll tax services only cover tax calculations and generating tax forms—you have to handle tax filings yourself. If you're looking for software that can calculate, remit, and file payroll taxes for you, check out our guide on the best small business payroll systems.
Businesses that want extensive integrations: While TimeTrex integrates with payroll providers, the selection is limited. If you want robust integration options, consider Rippling. It connects with more than 400 business apps and has a feature-rich platform with HR, payroll, and IT tools.
Administrators looking for an intuitive interface: If you prefer a streamlined user experience when using online software, you may want to look elsewhere. Some of TimeTrex's modules look dated and are confusing to use. We recommend Gusto if you need an intuitive payroll system with time tracking and basic HR tools.
TimeTrex Overview
PROS

CONS

Has a community edition with free-to-use employee scheduling, time and attendance, and payroll tools
Pricing information for paid version isn't readily available online
Offers two software deployment options (on-site and cloud-hosted)
User dashboard looks cluttered and confusing
Has a wide range of HR and payroll solutions, including facial recognition time clock apps
Recruiting, applicant tracking, invoicing, and expense management solutions are available only in higher tiers
Integrates with other payroll tools like QuickBooks, ADP, and Paychex
Doesn't handle payroll tax filings; only generates tax forms
TimeTrex Pricing
TimeTrex offers a free-to-use community edition and a paid version with three product packages (Professional, Corporate, and Enterprise). Pricing isn't available online, but you can request a quote via the "Get Quote" page on its website.
Based on the quote we received, TimeTrex's pricing depends on the number of employees and the software deployment option. Monthly fees for its cloud-hosted service start at $3 per employee, and the price decreases at 26 employees. Its on-site hosted version is priced at $35.88 per employee, per year, and decreases for companies with a larger workforce.
The main difference among TimeTrex's paid product packages is access to additional features. The Professional option has all the tools you need to run payroll, track attendance, plan work shifts, and manage employee information. If you want job costing, geofencing, recruiting, expense tracking, and invoicing functionalities, consider its higher tiers.
For new users, TimeTrex offers two custom-priced customer start-up plans: Installation Support and Initial Setup Support. Both grant you access to its implementation services team to help you install the software, set up policies, configure tax formulas, and add employee information into the system.
TimeTrex Features
Though primarily a time and attendance tracking platform, TimeTrex provides additional tools to help streamline payroll, HR, and client invoicing processes. Here are some of its essential functionalities.
Employee Time Clock
TimeTrex offers multiple methods where you and your employees can track actual work hours. With its time clock solution, you can turn tablets, smartphones, and computer web browsers into attendance monitoring tools. It even has mobile apps that you can easily install on iOS and Android devices. And while its online time clocks require an internet connection, it has an offline mode that continues to capture time transactions when the internet is out and then syncs the data to TimeTrex when the internet is up again.
Employee clock-in/outs are also secure transactions given TimeTrex's biometric facial recognition feature. While other time clocks use fingerprint scans, PIN code entries, and proximity card taps to capture attendance, TimeTrex only requires your employee to stand in front of the device's camera to clock in/out. Its advanced facial recognition tool is highly accurate and works even if your employee has facial hair and wears a hat or glasses. This touchless operation is more hygienic, helping prevent the spread of germs and infectious diseases like COVID-19.
Further, the system can save employee images with each clock-in. Time transactions can even be customized for additional data entries, like department and task, making it easy for you to track job costs.
---
Rule-based Time & Attendance Solution
TimeTrex lets you control where employees can clock in/out for work, including the geolocation and type of device. Actual time entries are available online and in real time, so you won't have to wait until it's time to run payroll to review hours.
You also have the option to manually input employee time data into TimeTrex. However, this is only advisable for businesses with a handful of workers.
---
Employee Scheduling
TimeTrex's scheduling solution is designed to automate the creation of simple to complex employee shifts. It allows you to set up templates for recurring and multiweek rotating work schedules that you can easily assign to employees. Aside from creating new schedules, TimeTrex lets you copy and modify existing work shifts. However, its scheduling module isn't as intuitive as similar software like Homebase, which has schedules you can drag and drop for easy planning.
---
Leave Management
Employees can request time off through the TimeTrex dashboard and its mobile apps. The software automatically routes the request following an approval hierarchy set by the administrator.
System administrators can also set up an unlimited number of leave types—from vacation and sick leaves to banked time and paid time off. TimeTrex automatically tracks the accrual balances for each leave type, eliminating the need for manual calculations and data inputs.
---
HR & Employee Management Tools
Beyond time tracking and payroll, TimeTrex offers a variety of HR solutions for managing employee information, tracking applicants, and storing online documents. Its centralized database organizes your staff's personal details, profile pictures, contact information, job details, and salary history. You can even upload scanned copies of training certificates, work permits, and other documents into the system and attach these to an employee's online profile for easy reference.
The software can also be used to track various types of employee reviews, from work performance and wage reviews to disciplinary actions and exit interviews. You can create your own questions and metrics or use TimeTrex's preloaded choices via its "KPI" or key performance indicators section.
---
Payroll Processing
With TimeTrex's integrated attendance and payroll solutions, you don't have to manually transfer employee time data from one software to another. Its system automatically captures all the required information to run biweekly, weekly, bimonthly, and monthly payroll. TimeTrex can handle federal, state, and local tax calculations, including custom earning and deduction types, such as bonuses and wage garnishments. However, it doesn't remit and file payroll taxes for you—you have to do this on your own.
For employee payments, TimeTrex has check printing capabilities if you prefer to pay via checks. Its system also facilitates the electronic transfers of payroll funds to employees so that you can pay through direct deposit. While you have the option to print pay stubs to distribute to your staff, TimeTrex provides digital versions that employees can access through its user dashboards and mobile apps.
If you already use the services of a payroll processing provider but want the employee time data to come from TimeTrex, note that the platform integrates only with ADP, Paychex, Sage, Ceridian, and QuickBooks Payroll. If you're still choosing a payroll service for your business, just make sure you pick one that can integrate with TimeTrex before committing to the software for time tracking.
---
Job Costing & Expense Tracking
TimeTrex can help you accurately identify the labor costs of client projects on a per-task, department, work location, product quantity, and employee basis. This makes it easy to track the productivity and profitability of each project your company is working on at any given time.
Aside from monitoring job costs, you track and reimburse project-related expenses. Employees can upload photos of receipts, attach these to their electronic expense claim, and request approval. Approved transactions are included in payroll runs and automatically reimbursed to the employee.
---
Invoicing
If you bill clients based on employees' time working on their projects, then TimeTrex's invoicing solution is a helpful tool. Given that all of its modules integrate seamlessly with one another, you don't have to access separate programs to get the time data you need to generate client invoices. TimeTrex lets you do all of that, plus you can send electronic invoices to customers, accept online payments, and track client account balances.
---
TimeTrex Ease of Use
Personalized demos let you see how features can help your business
Offers implementation support plans
Live online training
Workflow automations
How-to guides and help articles
Customer support via phone, email, and chat
You may purchase implementation support plans designed to help you get TimeTrex up and running. If you have a limited budget, installing its cloud-hosted version is also relatively easy—simply follow the instructions and let its install tool do all the work.
The sign-up process may be easy, but the initial setup can be overwhelming. While TimeTrex has online how-to guides you can access, navigating through all of the modules to add all the information needed (like employee data, leave accrual types, overtime rules, and break policies) can be difficult and confusing.
It also doesn't help that some of its tools aren't intuitive. For example, its scheduling solution lacks a drag-and-drop functionality that lets you quickly move work shifts without having to click several buttons.
Since our last update: TimeTrex released a new software version with a simplified and modern design—although some of its online tools still look dated. Its menu options also moved from the top to the left side of the screen, making it a bit easier to navigate through the system.
Setup challenges aside, TimeTrex is relatively easy to use, especially on the employee side. Its workflow automation makes online transactions, like leave requests and approvals, easier to manage. And if you need assistance with a feature, you can access its help center or contact customer support via email, phone, and chat.
What Users Think About TimeTrex
| Users Like | Users Don't Like |
| --- | --- |
| Solid time tracking tools | Difficult to set up |
| Feature-rich platform | Occasional software loading issues and glitches |
| Ease of running payroll | Some features aren't intuitive |
There are only a handful of up-to-date TimeTrex reviews online. Many of these are positive, with users praising its efficient time tracking and payroll solutions. However, some find setting up and navigating its interface difficult, adding that the number of features is intimidating.
At the time of publication, TimeTrex earned the following scores on popular review sites:
Top TimeTrex Alternatives
Best for: Small businesses wanting full-service payroll

Best for: QuickBooks accounting small business users

Best for: Solopreneurs and employers needing dedicated payroll support

Base monthly fee:

$39–$149

Base monthly fee:

$45–$125

Base monthly fee:

Starts at $39

Per-employee monthly fee: $6–$12

Per employee monthly fee: $4–$10

Per-employee monthly fee: Starts at $5
If you're unsure TimeTrex will fit your business's requirements, see how it compares with other online payroll services.
Bottom Line
For business owners needing a robust but low-cost time tracking and payroll platform, TimeTrex provides extensive HR tools. It has a community version that's free to use and paid product packages that are affordably priced. Both editions come with facial recognition online time clocks, mobile apps, and all the essential solutions for managing employee attendance, staff schedules, and payroll. However, you have to handle payroll tax filings yourself.
Interested to learn more about TimeTrex's features? Sign up for its 30-day free trial today—no credit card necessary.