The most common mistake in writing a sales email is making it too long. We forget that our prospects—like us—are busy people. Chances are they're glancing at your message for a few seconds, on their commute, or in between meetings. Too long—and the email will get skipped. Knowing how to write an email that has a good chance of being read ensures each email you send is effective at opening up new relationships and building rapport.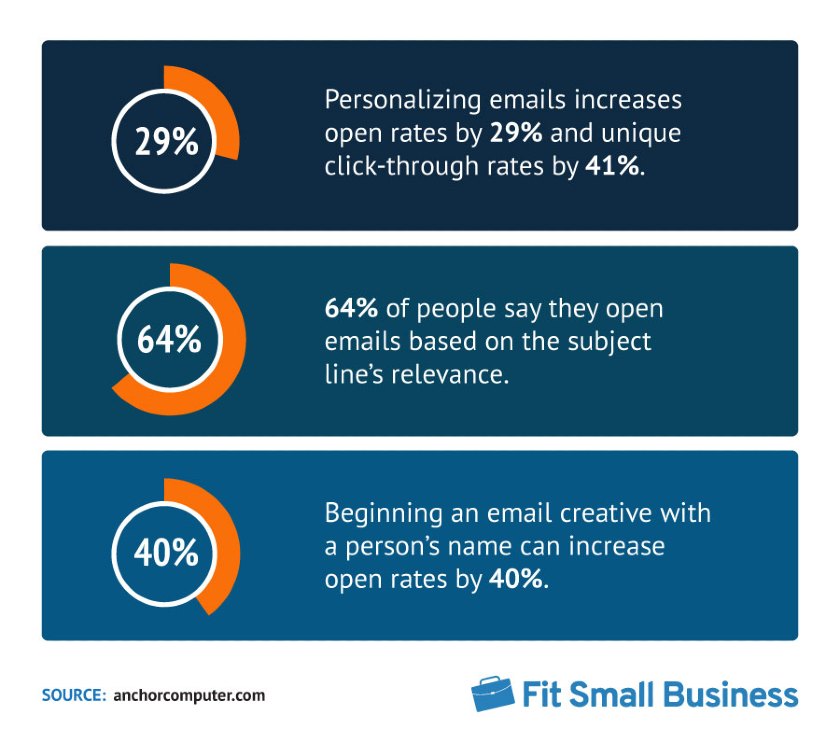 These seven steps will help you create consistently high-performing sales emails:
1. Research Your Prospect
Personalized sales introduction emails relevant to your prospect are far more effective than canned emails. It makes sense to use intelligence tools such as LinkedIn Sales Navigator to gain a more thorough understanding of your prospect and select the best way to personalize your email. Genuine personalization is crucial to your success.
Examples of intelligence that you could use to help you personalize your introduction include:
A mutual connection
Having worked at the same company in the past
Membership in the same society or interest group
Common interests
2. Customize Your Subject Line
Your subject line will have the biggest impact on whether or not your email gets opened. Make it relevant to them. Examples include addressing the contact by name, their company name, or a mutual connection that will help you to build immediate rapport.
Here are some examples of effective sales email subject lines:
Question about your [product or service]
Your opinion on [option A] versus [option B]
Prospect's name, your thoughts on [topic that matters to prospect]
[Mutual connection] recommended I get in touch
Did you know? Personalized emails increase email open rates by 29%, 64% of email recipients say they open emails based on relevance, and using the prospect's name improves the chances of an email getting opened by 40%.
3. Make Your Opening Line About Them
The opener is the first line of the email body. Just like the subject, it will appear in the recipient's inbox. Say something in your first sentence that will spark your prospect's curiosity. This is important because the first sentence appears next to the subject line in Gmail and other email service providers. Keep in mind that you want to keep it short (five to seven words) so it easily shows up on a mobile device or desktop.
Here are a few examples of openers that effectively engage prospects:
Loved your post on [blog post topic]
I saw that we both [attended an event, are members of a group, and so on]
I noticed you're still using [product]
4. Pitch a Simple Offer or Call to Action (CTA)
Your value proposition, an offer of help to initiate a new relationship, a request for a meeting or product demo, should be at the center of the pitch in your email. It should be direct and relevant to your prospect. One way to do this is to open up with a question related to your value proposal.
The call to action (CTA) is a statement designed to result in an action by the reader. The most effective calls to action are clear and direct instructions and start with a command verb like "Click," "Download," or "Call," and give your readers a reason why they should take the action. They are also a great way to encourage additional conversation.
Here are a few examples sales managers have found effective:
Are you interested in having me make some organic puppy food for your dog Zoe?
Would you be interested in a demo of our product to show how you can reduce manual data entry by 30%? I have openings tomorrow at 4 p.m. or Thursday at 9 a.m. Which time works best?
May I send you some samples for you to try out and set up a time for us to talk next week?
If you can't get them to commit to a demo or follow-up immediately, try scheduling software such as Calendly. It will automatically connect to your calendar to show your availability and gives you a personalized link to send to your prospect so they can choose a time, after which it will be sent to both of your calendars instantly.
5. Add a Professional Signature
The final element of your sales email template is your signature. This will perform better if you keep it simple and easy to read. I recommend providing only your direct phone number, email address, and website address.
There are many email signature generators that can help you create professional-looking email signatures with ease. For example, HubSpot Tools offers a free email signature generator you can use right within your customer relationship management (CRM) software.
6. Encourage Conversation
While an email can be used to provide a quick message to a client, the goal of any email should be to encourage additional conversation. By showing you want to build a relationship and not just conduct a quick sale, the client will be more likely to consider you as a trustworthy partner.
A few ways to encourage conversation include:
Ask open-ended questions: Avoid asking questions that can be answered with a quick yes or no, since a more lengthy response can often provide you with details related to their pain points.
Keep it positive and professional: Frame your messages around what you can do versus what you can't. Avoid jokes (unless your client has used one first) and saying things like "I'll have to" as this implies you've been burdened by the client.
Match their style: If your clients are typically data-driven, use facts in your emails. If they are more relationship-driven, be more personal in your tone.
Respect their time: As a general rule, shorter is better. I recommend keeping any email communication under 200 words. That will help keep your messages short and to the point. Ask for an appointment if you need more time to share information.
7. Analyze, Refine & Improve
Once you have grasped the basic principles of using a sales email template, you'll soon be creating your own for each stage in your sales plan. Beyond this, the improvement in your sales email performance will come from analyzing how different elements of your email perform in a split test.
However, you need to keep your sales conversations organized in a customer relationship management (CRM) tool if you truly want to see what messages lead to sales. Salesforce allows you to organize emails since they have Salesforce Inbox included with Essentials packages. This allows for email templates that can be used on web and mobile, in real time. Sign up for an account today.
Additional Tips for Sales Email Success
Below are additional tips for creating successful sales emails:
Make responding easy: Make it easy for people to respond without saying or asking for too much. For instance, don't expect them to open attachments or answer a lot of questions. Just find out if they're interested.
Follow up: I recommend cold calling to follow up. Most people don't realize that it takes seven to eight follow-up calls or emails before you can expect to engage most prospects.
Clearly describe your solution: Messages should always restate their problem or question as you understand it, offer a potential solution or answer based on your understanding, and detail how your solution benefits them.
Bottom Line
Knowing how to send effective sales emails and increase your open rates is critical to increasing sales and improving your return on investment (ROI). Use these seven steps and tips to create engaging, effective sales emails that will move your prospects toward buying decisions and build a loyal customer base.