There are a number of local search engine optimization (SEO) tools to help businesses that cater to a specific geographic location boost their online presence and get found by nearby customers. These include everything from social media monitoring tools to those that give you website traffic insights and collect customer reviews. We identified the eight best options in terms of value for money and benefits for a variety of use cases.
New to local SEO? Start by getting all the information you need on local SEO.
Best Local SEO Tools at a Glance
| SEO Tools | What It Is |
| --- | --- |
| | The best all-in-one local SEO tool to increase ranking and streamline local marketing efforts |
| | The best free keyword research tool for on-page SEO and content marketing |
| | The best website analytics tool for site optimizations |
| | The best SEO tool to outsource the job of local business listings management |
| | The best local SEO to help you generate more customer reviews |
| | The best for local businesses that manage multiple social media profiles |
| | The best tool for ranking higher in Google with easy local business schema |
| | The best SEO tool for landing local citations through press and links |
Here are the best tools for local SEO for small businesses:
1. BrightLocal: Best All-in-One Local SEO Platform
BrightLocal

What We Like
Intuitive and robust dashboard
See rankings from Google, Bing, and Yahoo!
Affordable citation building by BrightLocal staff
Monitor and respond to reviews
What's Missing
Involves a learning curve
Citation tracking isn't always accurate (may require verification)
Why It's a Top Tool for Local SEO
Ranges from $24.17 to $65.83 per month (annual billing)
All-in-one SEO tool that offers an audit of a business' site, citation building, and review monitoring
BrightLocal is one of the most useful SEO tools for local businesses as it's an all-in-one local SEO platform that tackles SEO from all angles. Start with a local search audit of your site to see where you need to put in the work (on-page or off-page SEO, local search, social media, and so on). You can track your business' ranking in three top search engines, mobile, and maps, as well as manage your directory listings and monitor your reviews across the web.
BrightLocal offers a 14-day trial, so you can try out its features and see if you like the interface. If all you want is reviews management, there's a reviews-only plan that's $8 per location, per month. For the full suite of tools, BrightLocal costs $24.17 to $65.83 per month, if paid annually.
2. Ubersuggest: Best Free Keyword Research SEO Tool
Ubersuggest

What We Like
Easy to use
Accurate local keyword data
Free plan available
Keyword lists help with organization
What's Missing
Limited keyword results with the free plan
More focused on general SEO than local SEO
Why It's a Top Tool for Local SEO
Free; premium plans starting at $29 per month
Ideal for small business users who may not have SEO expertise—it's easy to use and understand
Ubersuggest is one of the best tools for local SEO. It's a comprehensive and free keyword research tool. In addition to robust keyword insights, you'll also be able to see how your competitors perform, get content ideas, and see backlink data. This helps you focus on the best keywords with the most opportunity and monitor your site's performance, giving you insights on how to improve.
Again, it offers a free forever plan, which gives you limited access to the Ubersuggest platform. It's a great way to test out how you like the SEO tool, and for full access, its premium plans start at $29 per month without a contract.
3. Google Analytics: Best for Free Site Data Analysis
Google Analytics

What We Like
Free to use
Lots of training guides to teach you how to use it
Easily track the success of Google Ad campaigns
See where your site visitors come from geographically
What's Missing
Only shows big picture metrics (hard to drill down to each step of a customer journey)
Not easy to use without a bit of training
Why It's a Top Tool for Local SEO
It's a free tool that can help improve your website and local SEO
You can gain a lot of insight into your site and visitors with Google Analytics, which can help you make smart marketing decisions
Google Analytics (GA) is a free data analysis tool that lets you see how successful your small business website is, and with that, you can make informed website optimization decisions. For example, you can see how long visitors stay on certain web pages, time on page, bounce rate, as well as user demographics and insights, such as device types and user location. GA helps you understand your customers' behavior, so you can adjust as needed.
Many other SEO tools will integrate with GA (e.g., MonsterInsights, Squarespace, and Facebook), so you can use that data from GA with the other platforms and tools you use. What's more is that Google Analytics is available from Google for free.
4. Moz Local: Best for Local Business Listings Management
Moz Local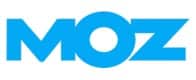 What We Like
Automates listing distribution
Helps eliminate duplicate listings
Includes review dashboard
What's Missing
Entry-level plans do not let you respond to reviews from the dashboard
Doesn't include all the top directories
No free trial
Why It's a Top Tool for Local SEO
Ranges from $129 to $299 per location, per year
The biggest benefit of Moz Local is that it automates listing and citation distribution, so you don't have to monitor them constantly
Moz Local is a local SEO tool for small businesses that need to monitor and track listings and citations on multiple directories. The best part is that Moz Local automates the process, so you don't have to babysit your listings. You can read and respond to reviews from your Moz dashboard, but you don't have to monitor it constantly—get alerts for the big sites to save you time.
Unfortunately, there is no free trial for Moz Local, and the cost per location is steep, ranging from $129 to $299 per location, per year. However, it is highly rated and recommended by local businesses.
5. GatherUp: Best for Collecting Reviews
GatherUp

What We Like
Easy to use
Automate review collection
Responsive customer support
What's Missing
Can't pause a campaign
Customization is limited
Limited integrations
Why It's a Top Tool for Local SEO
$99 per location, per month (discounts for more locations)
GatherUp rounds up reviews from customers for you, so you can focus on running your business
GatherUp helps you climb to the top of local search results by nudging customers to leave you a review. There are many ways to get more reviews in Google, but if you want to save time, use GatherUp to customize and automate the feedback process. In addition to sending automatic reminders to customers to leave you a review, it can also help you display reviews on your site and social media.
GatherUp offers a 14-day trial. A single location plan costs $99 per month. For five locations, it's $60 per location, per month. And for businesses with more than 11 locations, it's $45 per location, per month.
6. Synup: Best for Social Media Monitoring & Management
Synup
What We Like
Easy-to-use interface
Automate listing updates
Monitor, generate, and respond to reviews
Social media mention monitoring
What's Missing
Limited directory integrations
Why It's a Top Tool for Local SEO
Starts at $30 per location, per month
Can be used to monitor listings, citations, and reviews
It's a reliable tool for generating reviews and monitoring social media mentions on one dashboard
Synup is best known for listings management. However, it's also packed with features that make it a well-rounded local SEO tool—particularly for social monitoring and management. So while you can use Synup to request, monitor, and respond to reviews for your small business, you can also monitor social media mentions across networks from a single dashboard, saving you time and ensuring you never miss a mention.
There is no free trial for Synup, and though pricing varies, it will cost generally $30 per location, per month with a 12-month contract.
7. Merkle: Best for Easy Local Business Schema
Merkle

What We Like
Generate your local business schema at no cost
Easy to use
No coding knowledge required
What's Missing
May produce errors occasionally
May require removal of blank fields
Why It's a Top Tool for Local SEO
Always free to use
Merkle's schema markup generator makes it easy for you to add structured data code to your site without you needing to know code
Schema markup helps search engines better understand each of your site's pages, so you rank more easily and relevantly. And because it sounds technical (as it once required designing knowledge), small businesses often overlook it. So those who employ local business schema reap the rewards and rank higher in local search results. Luckily, with tools such as Merkle, you can easily take advantage of schema markup and create structured data.
Merkle's free SEO tool lets you choose the type of markup you need using drop-down lists. It automatically generates the code you need to add to each page. You can use the Google schema checker to make sure it's right.
8. BuzzStream: Best for Link Building & Outreach
BuzzStream

What We Like
Very beginner-friendly
Create link prospecting lists
Send outreach emails
Track conversations on Twitter and email
What's Missing
Email finder doesn't always return good results
Not many integrations
Why It's a Top Tool for Local SEO
Starts at $24 per month for one user, and can go as high as $999 per month for over 15 users
BuzzStream includes specific features to help you build links through PR outreach efforts
BuzzStream makes outreach easier than using manual email or even email marketing tools. Use it for prospecting link opportunities and building inbound links to your small business website, improving local SEO. You can use BuzzStream to generate links, monitor links, and track Twitter and email conversations.
Try BuzzStream free for 14 days. Pricing ranges from $24 to $999 per month. You can pay as you go or choose to pay annually to get one month free.
Frequently Asked Questions (FAQs)
How do you do local SEO?
There are a number of ways to improve local SEO for your business. To start, optimize your website for search. From there, list your business on online directories. For example, create a comprehensive Google My Business profile (if you haven't already) and then work to get more reviews from satisfied customers and respond to reviews. From there, continue to optimize your website, online directory listings, social media profiles, and keep working on getting more links.
What's the difference between SEO & local SEO?
SEO and local SEO are the same in the sense that they're both search engine optimization. However, the difference is that local SEO is a subset of SEO, and it's geared toward local businesses with customers within a specific geographic area. For example, a dog food company ships nationwide, so it would be focused on SEO, whereas a local dog groomer has a set service area and so it would focus on local SEO. Learn more about SEO and search engine marketing.
What's the fastest way to rank in Google?
The fastest way to land at the top of search results in Google is by using Google Ads. Ads are targeted by keywords and are on a pay-per-click basis, making it an affordable advertising channel. While SEO is the best long-term strategy to rank highly in search, many businesses use Google Ads in the early days of a new website or product launch as a short-term strategy to increase awareness and drive web traffic. Learn more about how to advertise on Google or rank higher in Google.
Bottom Line
The best local SEO tools help you start seeing results more quickly while also making your SEO efforts easier and less time-consuming. Follow your progress by tracking links, social media mentions, reviews, and your search engine rankings. And there's a tool out there to help you track all those metrics. If you'd rather leave the efforts to an SEO specialist, consider leaving your local SEO to a pro at Hibu, which offers high-quality yet very affordable plans.
You Might Also Like…