In 2017, 9% of the total United States retail sales were made online, and that number is forecast to grow to as much as 12.4% by 2020. All businesses invest heavily in online presence, so small businesses must contend with big names for a share of the online market. We asked marketing experts for sound advice on how small businesses can market their websites effectively.
Here are the top 25 business website marketing strategy and ideas from the pros.
---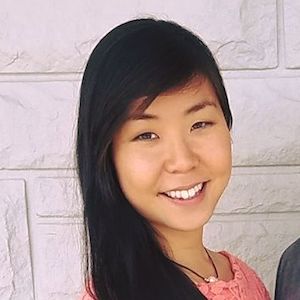 1. Invest in Search Engine Optimization
Joyce Chou, Content Manager, Compose.ly
According to research from Web.com and Higher Visibility, the average small business owner doesn't use search engine optimization and really understand what it is and how it works. But, it's web marketing's secret weapon as strong SEO strategies help drive more traffic and, therefore, more customers to websites. SEO does this by making your website more visible like making it appear further up on a search engine results page such as Google. After all, what good is a website if people can't find it? Given budget constraints, though, it may not be feasible for small businesses to hire an in-house web marketer.
With that in mind, marketing firms and SEO consultants provide a cheaper option. They can assess your current web strategy and identify keywords you'd like your website to rank for. Alternatively, for a more hands-on approach, you can even look into resources like Udemy and Coursera to learn the basics of SEO.
---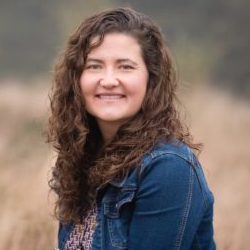 2. Join Facebook Groups and Other Online Forums
Leslie Fischer, Founder, Sustainable Slumber
I always ask myself, "Where do my potential customers hang out online?" There are Facebook groups and online forums for every interest under the sun. I join that forum and watch their discussions carefully to gain insights into what is on their minds. In addition, if I see that someone has asked a question in that forum that my website can answer, I respond and provide them a link to my website. These forum discussions are often in the top search results in Google, and if I answer that question well while naming my website, that will generate traffic for future visitors to that forum.
---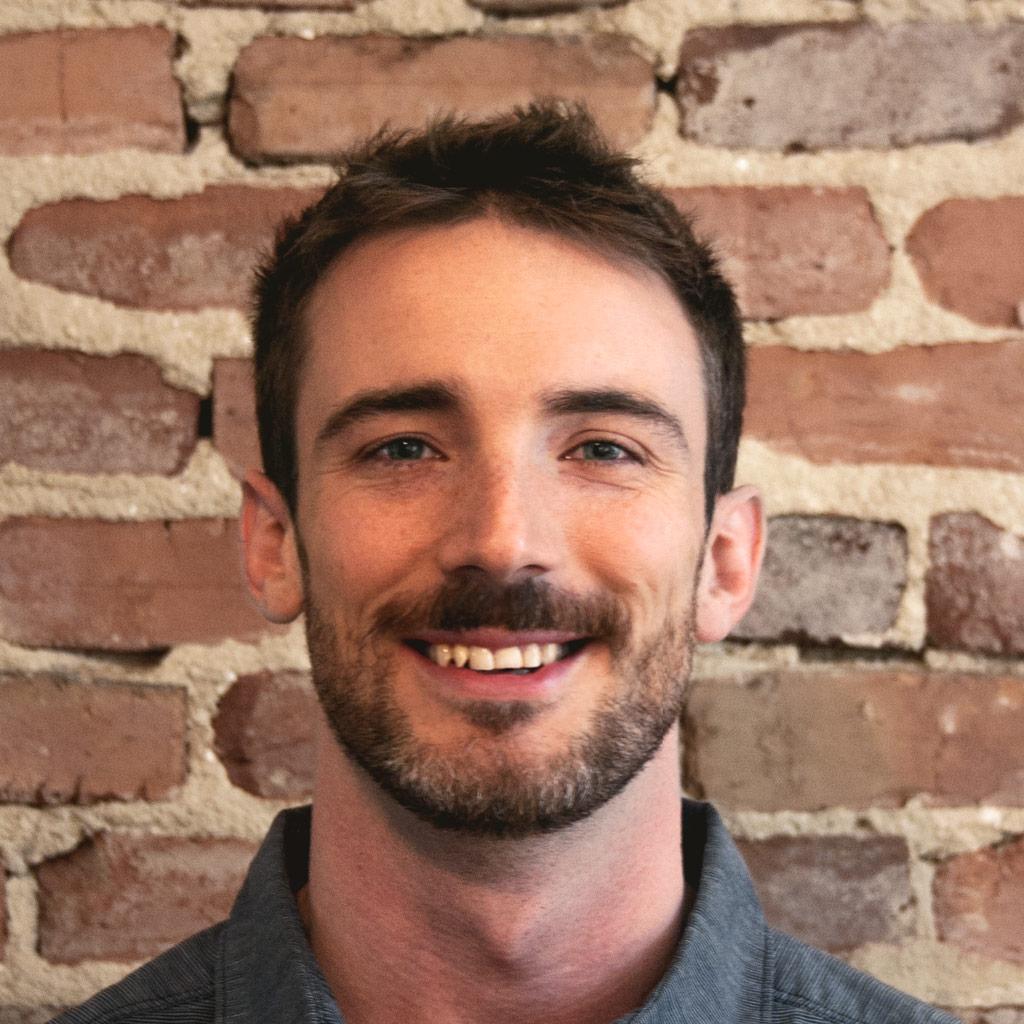 3. Leverage Existing Frameworks
Zack West, Director of Digital Marketing, Novomotus, Inc
The vast majority of small businesses, including many software-as-a-service companies, don't need a complex website. Knowing how a website is to be used should be the first step in website design for any business. If a website is mostly going to serve as a digital business card, have some company information, a blog, and maybe a subscription service, there's no need for a full-scale development team. Leveraging existing frameworks like WordPress, Shopify, and Squarespace can help get small businesses moving fast. Hiring a developer to get everything set up and in working order initially can be beneficial but hiring an agency is often overkill.
Using these types of frameworks can allow for larger percentages of marketing budgets to be spent on SEO, cost-per-click ads and other revenue-driving strategies. Once a revenue stream has been established, it's much easier to justify bringing in developers to help customize and create more complex possibilities.
---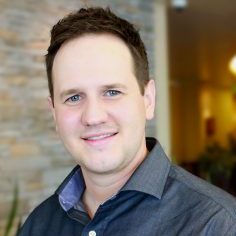 4. Understand Google AMP and Optimize for It
Ryan Gould, VP of Strategy and Marketing Services, Elevation Marketing
AMP, which stands for accelerated mobile project, is an initiative by Google that aims to drive faster mobile page loading to ensure that users are able to view the content they're searching for as fast as possible. AMP-optimized sites feature a lightning symbol next to their URL in a Google search (an indication to readers that the content will load quickly), and while Google hasn't confirmed that AMP optimization is incorporated into its SEO algorithm, when you consider that a significant percentage of the websites that make it to the first page of results are AMP-enabled, you have to wonder about the strong correlation. Luckily, for even the least web-savvy marketers, there are plenty of easy to use plug-ins that will enable Google AMP support for your website.
---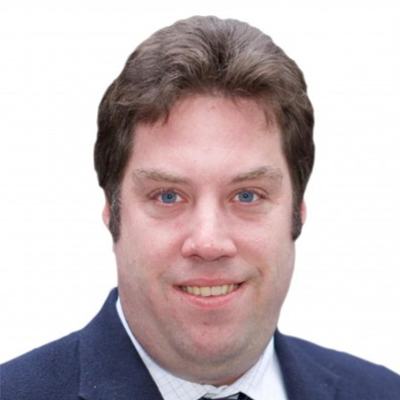 5. Use a Conversion Rate Optimization Tool
Writing great content is only the first step of a successful web marketing strategy. You also need to analyze how your content is performing and keep adjusting it over time to get the results you want. Freshmarketer is an all-in-one conversion optimization tool that provides A/B testing, form optimization, heat maps, and session replays so you can see how viewers interact with your website. Best of all, it's free for up to 10,000 monthly visitors (approx. 70,000 page views). Click here to try Freshmarketer.
---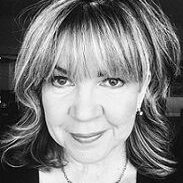 6. Send Branded Giveaways to Your Clients
Vickie MacFadden, Owner, PROMOrx
Focus on existing clients by creating a trigger. One of our clients, an e-commerce company (no brick-and-mortar locations), buys branded giveaways to ship with every order. Some past orders they made were for jar openers, phone wallets and pens. Their product is a consumable, so having something their clients will keep and use, with their website front and center, gives them the trigger point that keeps clients heading back for more.
---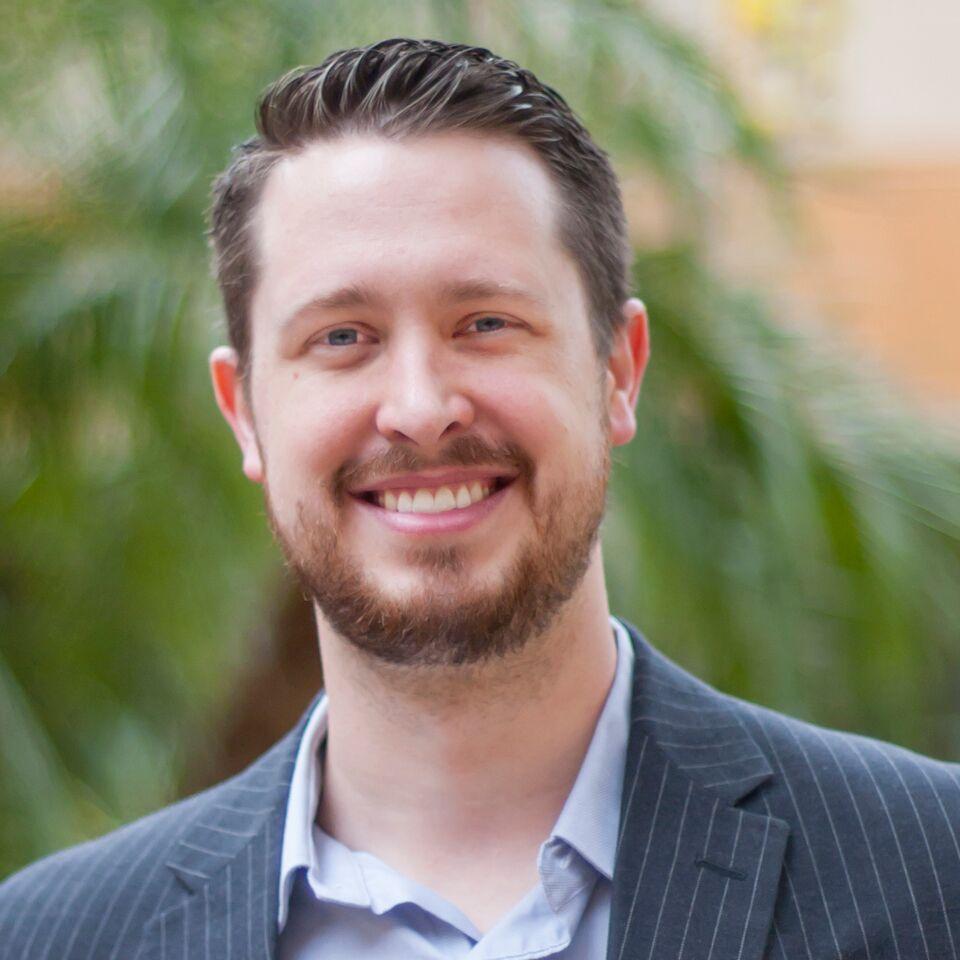 7. Create an Online Tool that Customers Really Need
Mike Jones, CEO, Resound
I've yet to meet a business that didn't have some kind of questionnaire or cheat sheet or assessment they made new customers fill out to help them get started. Usually, it's a one-off sheet printed or emailed to the customer. Why not turn that thing into an online tool that people can fill out before they ever contact you? Make it helpful — have it spit out a nifty personalized report after they answer the questions. Be sure to get their contact information in the process — like any good marketer should do.
---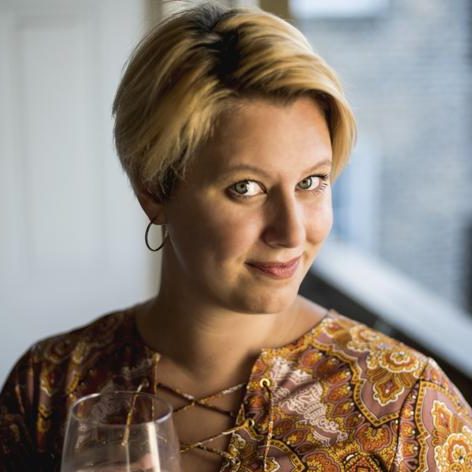 8. Optimize Your Use of Images
Clair Belmonte, Founder/CMO, Belmonte Marketing
Optimize your images using a tool like ImageOptim (for Mac) or RIOT (for PC) to speed up your website. Page speed is a significant consideration for Google when ranking your site in search engine results and customers love a fast website. So, optimizing your images is an easy win for SEO. Large images take a longer time to load, so decreasing the size of your image files means your website pages will load faster and images are more likely to successfully appear. When your website moves faster, customers are more likely to stay on your site and click through more pages. No need to add another plug-in to your site for this task — the resources above are quick, easy to use and great for optimizing images in bulk before you add them to your website.
---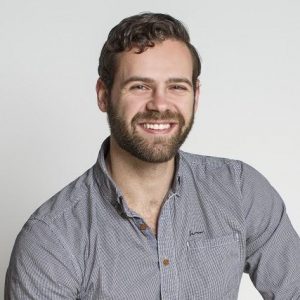 9. Retarget Ads With Google AdWords
Edwin Plotts, Strategy Architect, Ladder.io
If your marketing budget is really thin, start with search intent retargeting on AdWords (and maybe Bing). Retargeting is often the safest investment you can make as the traffic has already been on your website, which means something about your business has already resonated. Additionally, most people don't immediately convert after landing on a website. They shop around. Search intent retargeting is a cost-effective way to stay top-of-mind while they Google other options or competitors.
---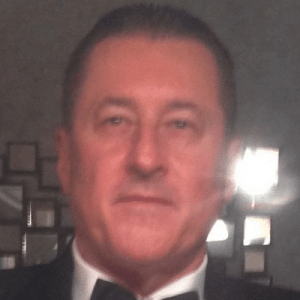 10. If It's Worth Doing, It's Worth Measuring
Gregory Hook, Vice President of North American Region, QKiddo.com
As an e-commerce retailer, it is extremely important for QKiddo.com to keep attracting the right clients through correct marketing methods, not only to bring more web visits and sales but also to minimize cost. We emphasize the power of marketing analytics to find the correct marketing methods — analyzing customer and shopping behavior data to identify the needs for different customer segments, decide the most efficient marketing channel for each customer segment, evaluate the performance of marketing campaigns and adjust the marketing cost to ensure the return on investment is reasonable. We are glad that we have successfully attracted the right clients using this method, given the fact that our retention rates for existing customers and new customer acquisition look good.
---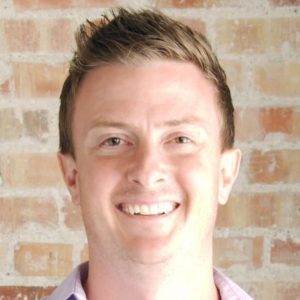 11. Create a Robust FAQ Page
Brian Jensen, CEO, Congruent Digital
An effective top-of-the-funnel marketing strategy for your website is to create a robust FAQ page. In addition to providing an enhanced visitor experience, with Google's featured snippets continuing to increase in prominence, listing and then resolving your industry or niche's most frequently asked questions on your website may qualify a question from your FAQ page for this search engine results page feature. An added benefit for any featured snippet you may earn is that many voice search queries in Google are resolved using featured snippets. In short, FAQ pages can increase organic search traffic for top-of-funnel searches and may qualify for a featured snippet that Google relies on for voice search.
---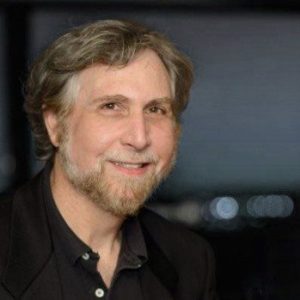 12. Increase User Engagement With Videos
Bruce Himmelblau, Producer/YouTube Strategist, Blue Sky Video Productions
Take your website blog to the next level. Add supporting video content to your blog pages either by turning the written content into a video or by recording a conversation on video and transcribing or summarizing it as text. You can host the video on YouTube, Vimeo, Wistia or other video hosting sites and embed it on your blog page. This will not only increase your engagement, but it will also decrease your bounce rate by keeping the visitors on your page longer. Creating a video for your blog page will help your audience connect with you more because they will be able to see and hear you on camera as opposed to just reading what you wrote.
---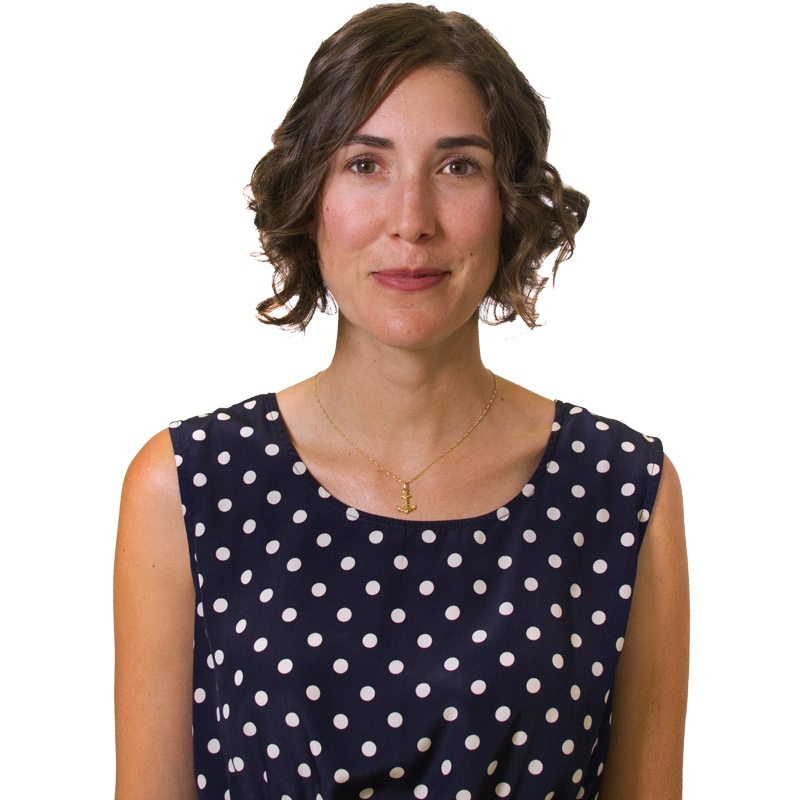 13. Conduct a User Story Workshop
Maria Mora, Content Director, Big Sea
Gather representatives from your sales and marketing teams, as well as decision-makers in your organization, around the table for a collaborative workshop. Take this time to determine exactly what website users expect to do when they reach your site and how they accomplish those tasks. Chances are, you'll quickly identify holes in your user experience. Use the data you've gathered to rework the flow of your website. Until this is running smoothly, you can't expect your marketing efforts to do all the work.
---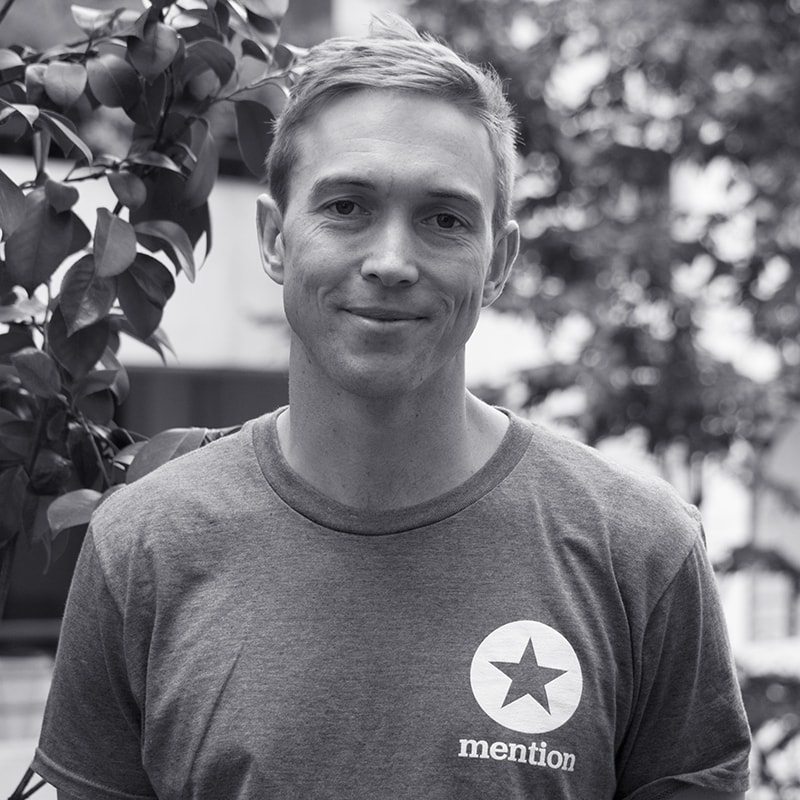 14. Partner With Other Brands
Patrick Whatman, Head of Content, Mention
One thing that's worked really well for us has been to find ways to partner with other brands on mutually beneficial content. We know that our own reach isn't nearly as wide as when we join forces with others. An example of this is the influencer marketing stack we created in November 2017. We asked five other companies with strong, recognized content and brand names to contribute their best influencer marketing content. We then built a new section on our own site, combined all these resources into a one-click download and promoted it like crazy on Product Hunt and social media. The result was a huge spike in traffic and lots of leads.
It was perfect because Mention did all the hard work like design, development, and coordination and our partners just had to help us promote the piece. We used proven content that had already been written. Our partners were happy to contribute because their effort was minimal and we all received exposure, links, traffic and leads.
---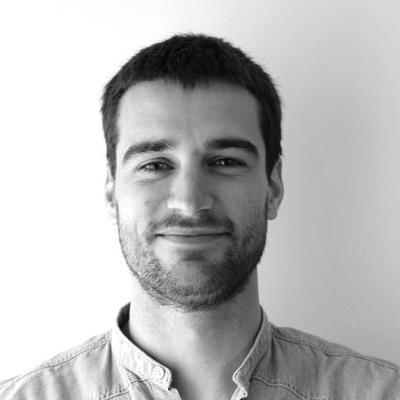 15. Improve Search Engine Ranking With Guestographics
Cécilien Dambon, SEO & Growth, Venngage
Building links is crucial when it comes to ranking higher in the search engine results pages (SERP). While guest posting is still a good way to get high-quality backlinks, I believe that "guestographics" are more efficient. What is a guestographic? Simply put, it's a guest infographic for an editorial website. Why is it more efficient than guest posting? Because an infographic is more engaging than text and can bring value to already existing articles. Besides, you can make your own infographic in minutes by using an infographic maker like Venngage. It makes the whole process of getting backlinks very cost-effective.
---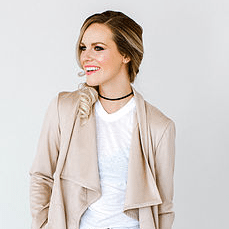 16. Become a Contributing Writer
Merrick Porcheddu, CEO, Artist Uprising
If you are looking to get the word out about your business, then become an expert in the field. Research reporters who cover stories on the media outlets your customers read. Reach out to the reporter who covered a story in the past that seems down the alley of what your company does. Then submit a very short synopsis of what you would contribute if given the opportunity. Don't be shy. There is no harm in asking a reporter if they are open to contributing writing ideas. If you truly are an expert in the field, then give them something juicy to publish. Make sure the journalist links back to your company's website.
---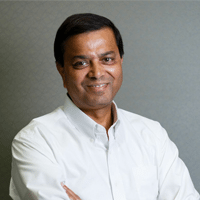 17. Make Sure Your Website is Mobile-friendly
Ajay Prasad, President, GMR Web Team
Consumers are increasingly spending more of their time on their smartphones. This is critical for businesses to take into account when formulating their website strategy, because if your website is not mobile-friendly, then it might as well not even exist. Not only is mobile-friendliness important for SEO purposes (Google heavily takes mobile-friendliness into account when ranking websites), but for a functional user experience as well. Consumers are not going to take the time to pinch and zoom to press your badly optimized checkbox on a mobile website. Therefore, it is of the utmost importance for businesses to go over their entire mobile website and make sure everything functions properly.
---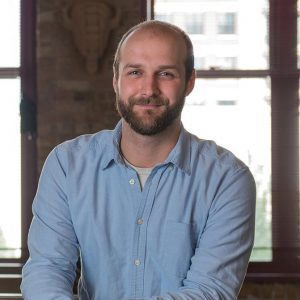 18. Have a Solid Website Testing Strategy
Patrick Delehanty, Marketing Manager, Marcel Digital
Always consult your website data — it's your source of truth to exactly how users are engaging your website and content. Once you analyze data from your Google Analytics, consider installing Hotjar on your website. As a founding member, we at Marcel Digital continually use Hotjar for its heat and click map capabilities as well as the user surveys and polls features to get feedback directly from our clients' visitor sources. We then compile that data and hypothesize various website tests, such as layout, content, and calls to action, that would help enhance the overall performance of the site and conversions like sales or leads.
---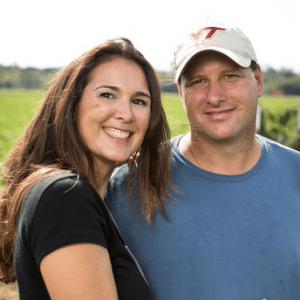 19. Leverage Pinterest and SEO to Drive Website Traffic
Stephanie Pope, Partner, Hope & Harmony Farms
Unbeknownst to many e-commerce and small business owners, Pinterest is a shining star in the galaxy of social media; properly optimized pins, keyword-rich descriptions, and high-quality images can actually help your pins (read: links to your website) rank in search engines. A visual search engine, Pinterest has helped many brands drive traffic, increase conversions and increase rankings for industry-relevant keywords.
---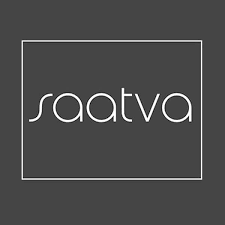 20. Have a Newsletter Subscription Pop-up on Your Website
Harrison Doan, Director of Analytics, Saatva
Make sure your website has a newsletter subscription pop-up when visitors arrive so they can find a way to connect with your brand outside of the website. Newsletters and direct marketing are a great way to talk directly to your audience as it primarily engages those who have a deeper interest in your brand. By getting visitors to sign up, you're able to use your newsletter as an extension of your website, advertising promotions and updates as they arise.
---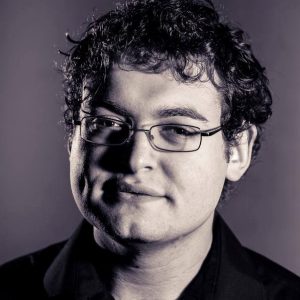 21. Hold a Contest Linked to Your Website
Sam Howard, Director, Magaluf Tickets LTD
We are a small ticketing company serving Mallorca and specifically the holiday resort of Magaluf. One campaign that we ran was a competition to guest DJ on our main boat party alongside our resident DJ. This was sent out via a very prominent Facebook group for the DJ industry. In order to finalize your submission to the competition, the applicants would need to share the apply link, which was a link to a part of our website, on their Facebook page. We got hundreds of applicants and the page received in excess of a million hits.
---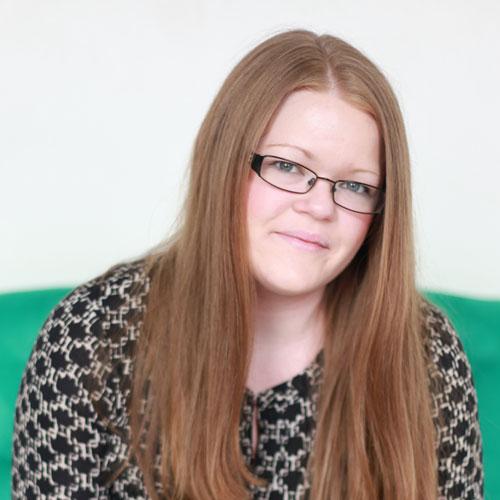 22. Add Interactive Content to Your Website
Justine Beauregard, Owner & Founder, Mirelle Marketing
Whether it's video for software companies, 360 images on e-commerce sites or click-to-reveal infographics for consultants, interactive content is a unique (and fun) website design strategy that is guaranteed to get your prospects talking. The more people share your website, the more consumers will flock to it. From a sheer numbers perspective, this equals higher conversions and, if your website is optimized for conversions with strong calls to action and enticing gated content offers, you'll see an incredible return — fast.
---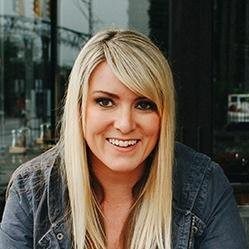 23. Interview Influencers in Your Niche
Shannon Mattern, CEO, WP+BFF
Interviewing influencers in your niche and turning those interviews into blog posts will allow you to leverage social media to get in front of new audiences. Not only will influencers typically share the interview with their own networks but, if you ask that influencer who their mentors are, you can give their mentors "shout outs" on social media platforms like Twitter, Instagram and LinkedIn to get even more social media mileage out of those blog posts, resulting in more traffic to your website.
---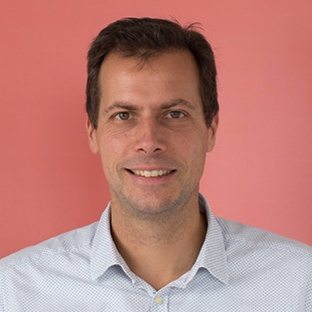 24. Contribute Guest Posts to Non-retail Websites in Your Market
Stefan Debois, Founder and CEO, Survey Anyplace
I can't recommend guest posts enough as a solid marketing strategy. Guest posts, first and foremost, help establish you and your company as thought leaders. When customers Google your company or your CEO, seeing an insightful, detailed guest post shows them that you know what you're talking about. It also shows how you can help them. Lastly, guest posts help with SEO — they enable you to include links to pages on your website using specific anchor text.
---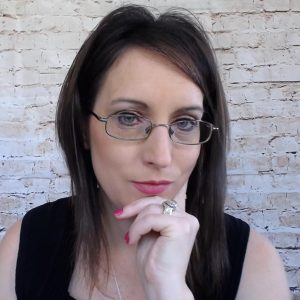 25. Treat Your Website like a Brick-and-Mortar Store
Jennifer Ludy, Owner, Ludy Media
Treat your website like a brick-and-mortar store. Is it pleasant, inviting and organized? Does it have a clear call to action? Are your business hours, contact information, and address clearly visible on the first page of your site? Is it focused on what the customer wants or what the business wants? Customer-friendly websites dedicated to providing value is key in a digital age. When marketing, you'll want to address all of these factors as well as others before you spend your first dollar on advertising to drive traffic to your website.
---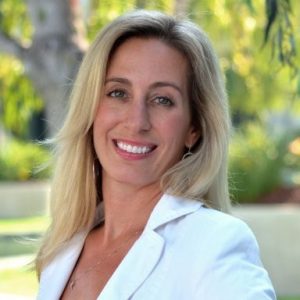 BONUS: Be Open to Pivoting and Trying New Strategies
Brittney Johnson, Director for Product & Business Development, Quinn Tech Consulting
Website marketing is a container of many moving parts. A strategy that works amazingly for one company may not work for another. As a business, it is important to be open to a variety of strategies and continue to test performance. We believe it is advantageous to explore different techniques based on the "customer" needs and how the business' products and service will help solve those needs. Creativity can be a business's Goldilocks friend.
---
Over to You
Whether you have a brick-and-mortar establishment or a purely e-commerce business, your website plays an important role in generating more sales and growing your bottom line. Try out some of the expert tips in this article for yourself and find the best strategy and website marketing ideas for your site.
Did we miss out on your favorite website marketing strategy? Let us know in the comments!