Your website marketing strategy should use a range of marketing channels, platforms, and techniques to attract visitors to your site. A few common ways to market your website include starting a blog; optimizing your website for search engines, social media, and mobile devices; email marketing; pay-per-click (PPC) advertising; and ensuring campaigns perform their best by tracking their performance and tweaking them to meet target audience needs.
Start Here: Define Your Goals
As you read through these different strategies, keep in mind that, ultimately, your marketing should support your overall website marketing goals. While those goals may differ depending on your specific business, market, or industry, here are a few things to keep in mind as you evaluate and select the best strategies for your website:
Attract search engine traffic: Using different content strategies, for example, you can answer the questions your target audience is searching for using search engines like Google. This means people who have never heard of your business are more likely to visit your website when your article is presented by Google as an answer to their question.
Build credibility around your brand: When you are answering the questions people are asking with quality and expert information, you become a trusted source of information for them. Even better, after demonstrating your expertise by providing an expert answer to one of their questions, they're more likely to come back when they have more questions.
Create word-of-mouth marketing: Once you provide content your audience members appreciate, they are more likely to share it with their contacts if they believe their contacts will also benefit from it. This creates word-of-mouth marketing as new people learn about your company and the expertise you can offer.
Create the opportunity for more sales: Regularly publishing content keeps your business top of mind for potential buyers. As people learn that your company offers quality content, they are more likely to think of you when they need quality services or products related to the topics covered on your website.
Content Strategies
1. Start a Business Blog
Starting a blog on your website offers many marketing benefits. First, it is a simple marketing strategy any small business can run without over-the-top technical knowledge or large marketing budgets. But, despite not having to invest a ton of money into it, the rewards can reap big returns. For example, a blog is a great way to attract the right kind of audience to your company's website and can help establish you as a subject matter expert in your industry.
2. Use a Site Builder
The easiest way to build a professional blog is by using a site builder. Squarespace, for example, offers an already built, mobile-optimized blogging website (important for bringing in traffic from search engines like Google), blog analytics so you can learn more about your audience and their needs (then tweak your content to meet them), free Google Ads, email marketing software integrations to promote your blog, and a custom template you can very easily design to align with your brand and business needs.
Other site builders that are great for small businesses include WordPress and Weebly. Learn more about how to use them in our guide to building a small business website.
3. Target Customer Personas
A customer persona is a fictional description of a segment of your audience written as if you are describing one person. It might detail a segment of your audience in terms of age, interests, income, location, or buying habits. Your analytics software could offer you much of this information. For example, Google Analytics looks at a website and provides many demographic, interest, and buying habits data for free.
Once you've described the key qualities of a person within each of your marketing segments, you can write blog content that will be valued by each audience segment and so attract them to your website. For example, if you are targeting small business owners, you might write content about how to run a social media campaign on a small business budget or the top five ways small businesses can create sales through content marketing.
4. Use Engaging Image Content
Images almost always make your content more engaging and shareable. And, each time an image is shared, it is an endorsement of that branded content in front of new audiences. BuzzSumo found that articles with images every 75 to 100 words receive 200% of the social media shares as those with fewer images. Moreover, tweets that include images receive 1.5 times more retweets than those without.
Creating multimedia content can be easily done for free or on a small business budget using tools like Canva. Creating a shareable infographic, for example, is as easy as opening a free Canva account, using the search bar to search on "infographic," then choosing a template and adding your own content via their click and drag-and-drop editor. Then, you can download the infographic and upload it to your blog for publishing.
5. Update Content Regularly
Keeping your website content updated does two major things to keep your site marketable. First, it eliminates outdated information and protects your credibility. If people come to your website and find content that is no longer true or relevant, they are more likely to find a blog that offers more accurate information and go there the next time they need answers instead of coming back to your website.
Second, updated content usually receives more traffic from search engines. Think about it: If you put in a search term and Google generates a list of articles around that topic, would you click the article with a date stamp of three years ago or one from last month? If you are looking for correct information, you would probably be more comfortable clicking a recently dated article.
Search Engine Optimization Strategies
6. Write Relevant Content
With your goals and content types in hand, decide what topics to write about. To do so, research what your audience most wants to read about. For example, if you were to offer a free resource to increase website traffic, first research the kinds of free content your audience wants and what would entice them to your website. You can use free tools like SEMRush, Google Search, and BuzzSumo to learn the topics and resources that might entice people to your website.
Here are ways to use these three resources to learn about your audience and so write relevant content:
SEMRush: Open a free account with SEMRush and input keywords related to your business industry and products into the search bar. From the generated keywords lists, choose keywords that have high search volumes and moderate keyword difficulty. These are keywords that a lot of people want to know about, and it's not overly difficult to get on the first search pages by including them in your content.
Google Search: Search the keywords with high search volumes using Google. Look at the content that ranks on the search engine result page (SERP) to see what types of content people most value. If it is ranking on the first page, it is likely valuable content to people searching those keywords.
BuzzSumo: In addition to searching Google for popular content, open a free trial account with BuzzSumo and search the same keywords you used for your Google search. Make a list of the content topics that are most popular for those keywords according to BuzzSumo.
Now that you know the topics and resources your audience most values, write similar content but from your own perspective and expertise. Be sure to answer the questions people are most asking and provide a free resource (like an e-book) that can help them answer those pressing questions.
7. Optimize Content for Search
In step one, we looked for keywords your target audiences are searching for. Search engines like Google use these keywords, paired with the proven expertise demonstrated in content, to help them determine if your content is relevant to what people are searching for. If your content includes high-quality information and relevant high-search keywords, it is more likely to rank on the first page of Google when people search for them.
Strategically placing high-volume search terms in both your blog content and other parts of your website helps your website be found when people search for your products and services using search engines. Key placements to include keywords on your website are your blog content, page titles, subheadings, images, URLs, and link anchor text.
Here are key places to include keywords on website content for better visibility:
Blog content: Create blog content that addresses what your audience is searching for, and include natural references to the keywords they are using.
Page titles: When coming up with a title for your blog posts, if you can do so with natural-sounding language, use the keyword you've chosen for the piece in the title. Do the same with product and service pages.
Subheadings: Another place to signal to a reader where to find what they are looking for is to break up your content using subheaders that identify different sections of your site.
Images: Your images are also able to rank in SERPs and are a way of helping your content be more visible before target audiences. You can easily add keywords to your images in WordPress, for example. Simply upload your image, then use the ALT text box next to the image you've uploaded to write a short description of your image with the keyword included.
Permalink slugs: Use keywords in slugs for your website pages or content. A slug is whatever comes after your domain name in a URL. For example, the slug in www.companyname.com/products-and-services is "products-and-services." You can change the slug as you publish content in WordPress by inputting your chosen slug in the box that comes after your domain name located directly under the page title.
Disclaimer: While strategically placing keywords can be helpful for optimizing your content for search, it is imperative you don't "stuff" them into your content just to rank well. Instead, Google wants you to use them naturally when and where they make sense. The best way to do so is to first use your keyword research to come up with content topics people want to know about. High-search volume keywords are topics people want to know about.
8. Create a Site Map
A sitemap tells Google how your content is structured on your website and what content is available for them to rank in SERPs. A website that better ranks in SERPs are more easily found by your target audience. You can easily generate a sitemap using a free tool like Yoast. Learn more about what a sitemap is and how to easily generate and submit one using Yoast by reading our step-by-step guide on generating a sitemap.
9. Use Meta Tags
Meta tags are short snippets of text you can add to your website code to help search engines understand content types and the purpose your content serves on your website. They give Google information on how to accurately rank your content in SERPs so your target audience can more easily find and consume your content.
The most important meta tags small businesses should add are meta descriptions, title tags, content type tags, and viewport tags. For an in-depth look at the meta tags you need to properly market your website and how to use them, read our guide on meta tags.
Social Media Strategies
10. Add Social Media Share Buttons
Social media share buttons should be added to any website content you want people to share on social media. When people share your content on social media, they "market it" for you before their audiences; a share tells their followers they find the content valuable and believe their connections will too.
To encourage your readers to market your content for you on their social media profiles, every blog post you write should have easily accessible social share buttons so people can just push a button to share the post to their social media profiles. Social Warfare, for example, not only provides big, beautiful social share buttons on WordPress sites but also shows a track record of shares as social proof to encourage more shares.
11. Set Up Instant Tweet Features
Just as you add social share buttons to encourage people to share your content, instant Tweet features also encourage more shares. WordPress plugins like Better Click to Tweet allow you to pinpoint quotes you think are shareable to social media and add a box around them with the option to click to Tweet. People can click on the box and a pop-up will give them the option to instantly Tweet the quote. This is a great feature to boost traffic and engagement from Twitter on your site.
12. Add Your Domain to Your Social Media Profiles
This is a simple process but very necessary. People are unlikely to simply type in your domain to land on your website. Instead, they will find your domain on other company assets, like your social media profiles. Add your domain as part of your social media bio to invite followers to check out your website. This is especially helpful when people first discover your brand on social media via their connections and are looking for ways to learn more.
13. Publish Social Media-worthy Content
Statistically, people simply share some content types on social media more than others. Videos and images are quite tempting to share, according to Revive Social. They found that visual-based posts get more shares than those that only include text, and the most shareable content topics include breaking news. Here is what they've discovered:
When Tweets include an image, they get 150% more shares than text-only posts.
Videos get six times the retweets than images on Twitter and three times more shares than GIFs.
Videos earn 135% more reach than photos on Facebook.
Facebook posts that include images get three times more engagement than text-only posts.
Based on such statistics, video is the most shareable content type on social media, followed by images and content that mixes text with images or videos and text. Including this type of content in your posts whenever possible helps to increase your website content's shareability.
Even on a tight budget, small businesses can easily use software like Renderforest (with plans starting at under $10) to create explainer-animated or whiteboard videos to embed in their content. And design tools like Canva make it easy for even the design-challenged business to create engaging infographics for free.
Email Marketing Strategies
14. Entice People to Sign Up for Your Email Campaigns
Email campaigns produce repeat website visitors by enticing those who have already visited your website and found it valuable to come back for more. Most people sign up for email campaigns when they are promised a valuable resource in return. Such resources could include a free webinar, e-book, or a trial of a product or service, for example. A simple way to entice website visitors to sign up is by using email marketing software like Constant Contact to create a lead magnet landing page that offers this type of content and an email sign-up form.
To learn how to set up a lead magnet landing page using Constant Contact, read our guide email marketing campaigns.
15. Segment Your Email Subscriber List Based on Interests
Email segmentation means taking your list of subscribers and dividing them up based on common characteristics, behaviors, or interests. Once you know your email subscribers and divide them up by their commonalities, you can send each segment website content that is most likely to interest them and so persuade them to return to your website.
Common ways to segment email lists include by their interests, how they've interacted with your website, their demographics, and what products they've purchased. This information can be gathered via email sign-up forms, where subscribers' signed up, or their activity on your website. Here are a few common ways to segment your subscriber list:
Interest: You can learn subscribers' interests by either asking them to provide them in the email sign-up form, by using analytics software to learn what content they consumed on your website, or based on the type of content offered on the landing page that enticed them to sign up for your emails.
Demographics: Both website analytics and email sign-up forms can be used to gather information on subscriber demographics such as where they live, their age, their gender, their income, their professions, and their education levels.
Products purchased: Ecommerce sites can use their website analytics or conversion rate optimization software to learn what products were purchased by each subscriber, then offer content to further nurture similar or upgraded sales, teach about the usage of purchased products, or provide content related to product niches.
Once you've segmented your subscribers, you can send relevant content based on the information you've gathered. For example, if a subscriber signed up for your email list after reading two blog posts in one category on your website, you can keep them updated on further content that is published in that blog category by sending it to them via email. The more relevant your content is to your reader's interests, behaviors, or characteristics, the more likely they are to click on it, land on your website, and consume the content.
To learn how to segment your subscribers, read our step-by-step guide on email segmentation.
16. Automate Regular & Personalized Emails to Market Website Content
There are two key types of email series: newsletters or drip campaigns. A newsletter sends content (like blog posts) your readers would be interested in. A drip campaign nurtures an interest in your products or services over a period of time with the goal of enticing a purchase. When people click on links in your emails, they're taken to your website content, like blog posts, product pages, demos, trials, webinars, e-book-download opportunities, or your online store.
If you have segmented your email list (see strategy 15), you can send more relevant emails to each segment. For example, if you created one list by adding only subscribers who signed up after landing on a product landing page that promised them an e-book in exchange for their email, you know they were interested in the content they downloaded. So, you can send similar content about the same topic to ensure you're sending relevant content to that subscriber list.
An email autoresponder like Constant Contact or Mailchimp helps you create drip or newsletter campaigns and schedule them to be sent. To set up a drip campaign, read our step-by-step guide on drip campaigns. To set up an email newsletter, an autoresponder like Constant Contact offers templates, a drag-and-drop editor, targeting capabilities (to send relevant content to each segment), and scheduling software. Click here to learn about creating a newsletter with Constant Contact.
17. Track Your Email Performance & Tweak Your Methods Accordingly
If you only run campaigns without monitoring their performance, you aren't meeting your subscribers' needs. This means you are likely to lose the opportunity to market to some of them as they ignore your emails or unsubscribe. Metrics like click-through rates tell you what emails subscribers value and which they did not. If you ignore these cues, you may end up with more unsubscribers than customers or, worse, with your emails being marked as spam. To learn how to track your email performance—including what metrics you should and should not track, how to track them, and the tools that can help—read our guide on email analytics.
Mobile-first Strategy
18. Make Your Site Mobile-friendly to Attract Visitors From SERPS
Because Google search users primarily search content from mobile devices, Google now awards website mobile-friendliness when determining how to rank website content. A site that is not mobile-friendly, therefore, may not be as visible in search results, meaning it will attract less traffic for that website.
For this reason, it is very important you ensure your website is mobile-friendly in order to properly market it. Some ways to ensure your website is mobile-friendly include using a mobile-friendly design, make content easily scannable on mobile devices, including a viewport meta tag, make interactive elements and fonts large enough for mobile devices, and taking steps to cut down on your website load time.
19. Use a Mobile-responsive Design Theme
You can easily create a mobile-friendly (aka mobile-responsive) design for your website by choosing a mobile-friendly website predesigned theme. Check out our list of the top WordPress website themes for business (all of which are mobile-responsive) to choose the right one for your site.
20. Use the Viewport Meta Tag for Better Mobile Experiences
A viewport meta tag adjusts your web pages based on the type of device website visitors use when accessing your site. This means images, website copy, videos, and other important elements won't be skewed or not viewable via a mobile device.
A more attractive and less frustrating experience on mobile devices means lower bounce rates (which can help your site rank higher in SERPs) and visitors who won't hesitate to come back. Refer to our guide on meta tags to learn how to implement this tag.
21. Make Content Easily Scannable on Mobile Screens
For a better viewing experience on mobile devices (and so more chances people will access your website when on-the-go), avoid long-dense paragraphs that involve endless scrolling on mobile devices. Instead, try to limit your paragraph sizes to five lines or less. In addition, use subheadings liberally to ensure your website content is scannable. Finally, consider placing an easily discoverable frequently asked questions (FAQs) section on your website to ensure people can get answers quickly and easily.
22. Use Large, Easy-to-Read Fonts & Elements
Don't use downloaded fonts or those that are hard to read (think Brush Script) for website copy. Downloadable fonts are not standard (and so are harder to get used to and read) and slow your website's load time. People are more likely to bounce off your website if your content won't load in a reasonable time. So, instead, choose a standard font like Arial or Times New Roman and a font size of about 14 for easy readability on mobile devices.
Likewise, use large buttons with contrasting colors for call-to-action buttons. These make it very clear what actions you want readers to take and when, thereby eliminating confusing navigation that steals readers' valuable time.
23. Reduce Website Load Times
Long website load times create higher bounce rates (which reduces your likelihood of being ranked well on Google SERPs). Remember that 53% of website visitors will abandon a website that takes more than three seconds to load. So, take steps to reduce website load times for greater visibility in the SERPs. In addition to using standard fonts (as discussed above), three easy ways you can reduce website load times include:
Image compression: Compress elements that take up a lot of space (and so take a long time to load, like large images). Use a compression plugin like the EWWW Image Optimizer Plugin to easily and quickly compress images.
Choosing a speed-enabling website hosting plan: Choose a website hosting company that provides features specifically designed for fast website load times. Refer to our buyer's guide for speed-enabling hosting plans to choose the right one for your site.
Enable lazy loading: With lazy loading enabled on a website, if a visitor opens a web page, only the images within the visitor's screen view will load and the others will load if and when the visitor scrolls to their point on the page. Fewer image loads equals faster load times. Use a plugin like Lazy Load to enable this feature on a WordPress website.
PPC Advertising Strategies
24. Run Google Ads
Most small businesses use Google pay-per-click (PPC) ads to target people who already know about a product or service and are searching to find businesses where they can buy them. This is because, in order to access a Google Ads campaign, users must already know what they are looking for and input the related keywords into a search engine.
To create a PPC search campaign, open a Google Ads account or log into your existing one. Use the left-hand menu to click the "Campaigns" menu option. Next, click the prominent "+" button at the top left-hand corner of the screen, then "New Campaign." Follow the prompts to set a campaign goal and type, choose campaign settings (like language, location, and campaign name) and your budget, and bid on your keyword(s). Finally, create an ad by adding your headline, landing page URL, ad copy, and call to action.
For an in-depth, step-by-step guide on creating a PPC ad campaign in Google Ads, read our guide on PPC ad campaigns.
25. Run Social Media Ads
Social media ads target people who are unaware of a product or service or aren't specifically looking for it; the goal of social media ad campaigns is to build interest in products or services to attract new visitors from social media feeds to the company website where they can learn more.
Different social media platforms offer their own processes for creating and running a PPC ad. For example, to create and run a Facebook ad, log into your Facebook business account. On the top right-hand corner of the screen, click the drop-down menu arrow and select "Manage Ads." On the Facebook Ads Manager page, click "Create." This will start a new campaign. Follow the prompts to set a campaign objective, select your product catalog, choose your audience, and select your ad placement, budget, and run schedule. Next, create your ad.
For an in-depth look at how to perform each of these steps, read our guide on Facebook Ads Manager.
Top 5 Digital Tools to Market Your Website
Once you've marketed your website, it's time to track how well your marketing works to prompt new visitors to return. This often means learning about your audience to offer personalized visitor experiences, ensure your content continually matches what people search for on search engines, offer enticing retargeting ads, and create email marketing campaigns that continually bring visitors back to your site.
There are many tools on the market to help you create return visitors, including free and paid options. Generally, the paid options are easier to use and offer more insights to help you track set business goals.
Here are five small business tools to help you learn how to attract return visitors:
1. Freshmarketer: Best for Tracking Website Visitor Segments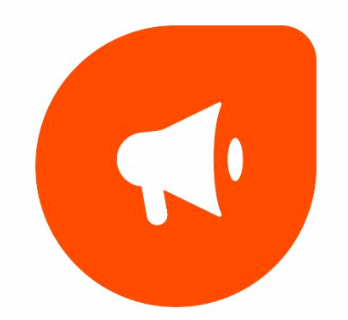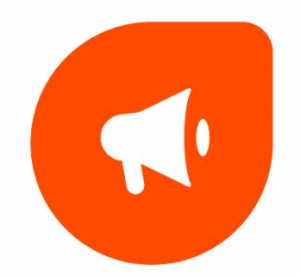 Freshmarketer offers free and paid plans to segment and learn about website visitors. You can track how segments interact with your website, including the content they view, the products they buy, the elements they interact with and how, and even visitors' locations, languages, and device types. You can also conduct polls to better understand visitor preferences. Then, you can use their drag-and-drop editor to tweak the appearance of your website based on what works and what doesn't for each segment to offer personalized experiences that convert.
2. Constant Contact: Best for Tracking Email Campaigns Marketing Your Website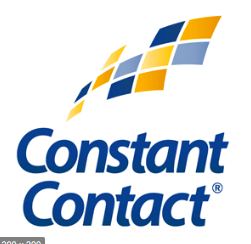 With plans starting at $20 per month, Constant Contact is an email marketing software that allows you to create email campaigns for your website, then track campaign performance to learn if your emails are effective in bringing visitors back to your site. You can segment subscribers, then track what emails are opened and what content within your emails induce clicks to your website. Other metrics you can track include email bounce rates, what elements are clicked more than others within emails, and open rates by device.
3. SEMRush: Best for Tracking Website Performance in Google SERPs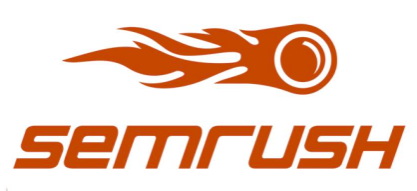 SEMRush's plans have a starting price of free. This tool is great showing you how well your website content is competing in Google SERPs to bring visitors who are interested in your content back to your site. You can enter your domain, then view free reports of who your competitors are in the SERPs, where you rank in comparison, how many backlinks your website earns (to help your content rank higher), what keywords help your website content rank well, and even how much traffic you earn from Google over time.
4. Facebook Pixel: Best for Tracking Facebook Ad Performance on Your Website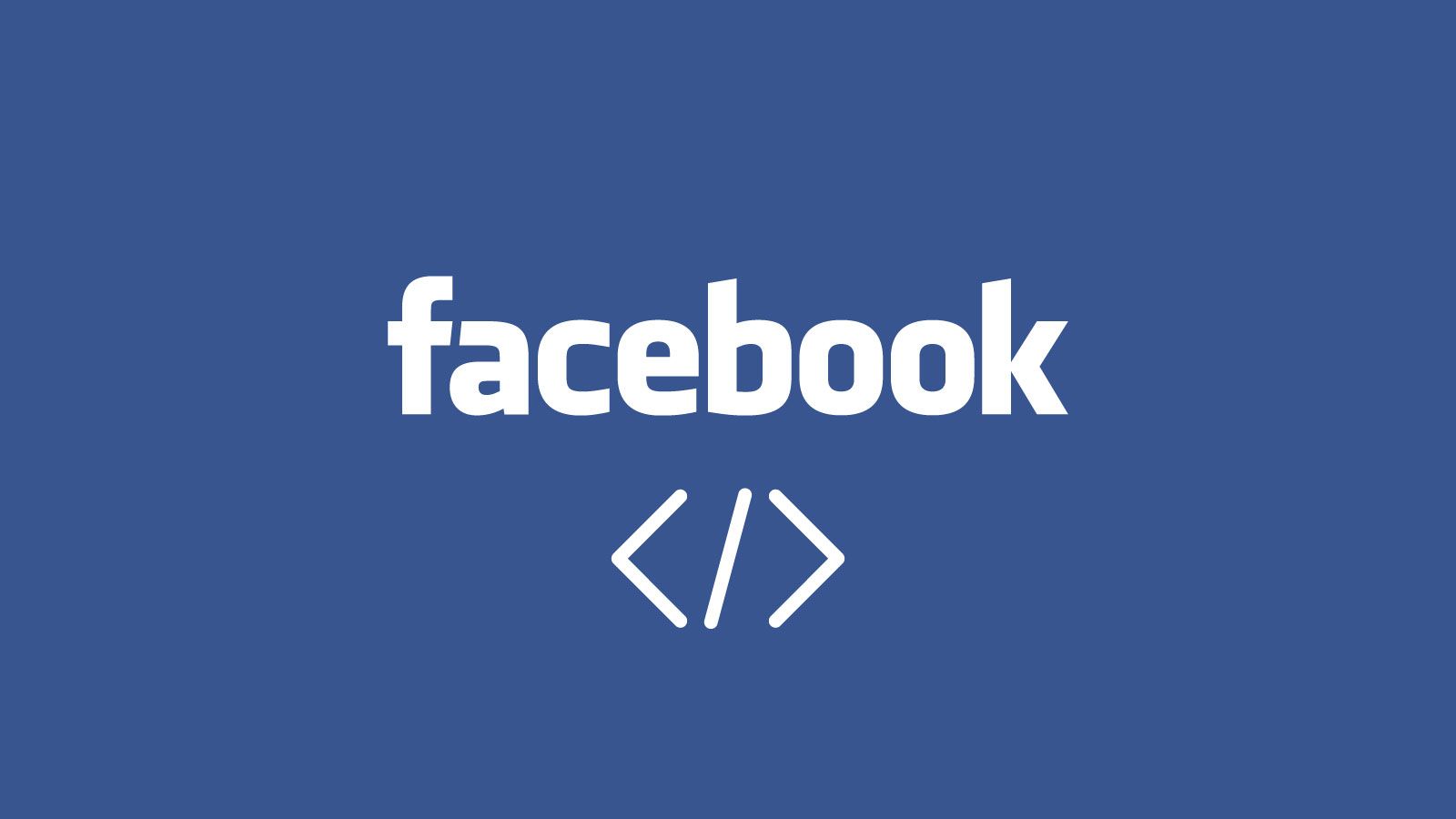 Facebook Pixel is a free piece of code you can add to your website that measures the actions people take on your website after viewing one of your Facebook ads. You can then offer Facebook retargeting ads and website content that align with customers' behaviors on your website, including what products or pages they viewed, what products they added to their carts or wish lists, and what Facebook ads drove more website visits and conversions. This type of relevance will help you turn first visitors into repeat visitors.
For more information on how to use Facebook Pixel and its benefits, read our guide on Facebook Pixel.
5. Google Analytics: Best for Free Website Analytics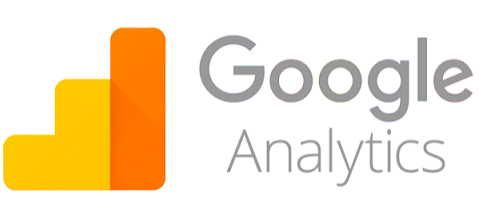 Google Analytics is a free tool with comprehensive website analytics, including your audiences members' devices, locations, interests, demographics, and lifetime value; where visitors came from on the web; what ads induced website visits; what searches visitors made on your site; what content they viewed; what actions they took before buying; and even email analytics. All of these insights help you learn what content and experiences will be relevant to bring visitors back to your site. However, while Google Analytics offers comprehensive insights, it has a steeper learning curve than some paid tools, including Freshmarketer.
Bottom Line: Website Marketing Strategy
A website marketing strategy involves techniques to bring traffic to a website from different marketing platforms and channels. These techniques include starting a blog, priming your website to attract traffic from search engines, social media, and mobile devices, marketing your site via email, and pay-per-click (PPC) advertising.
Creating and implementing a website marketing strategy can be a daunting and time-consuming feat for small businesses with little marketing or marketing technology experience. With plans starting at $150 per campaign, Lyfe Marketing can help. They offer social media marketing, search engine optimization (SEO), PPC advertising, web design, content marketing, and email marketing for small businesses. Click here to get started with Lyfe Marketing.