Colibri Real Estate, formerly Real Estate Express, scored 4.68 out of 5 in our best online real estate schools list. We considered 32 factors, including course features, learning styles and formats, nationwide availability, customer reviews, pricing, support, and expert evaluation. Colibri Real Estate reviews highlight its convenient and high-quality courses that assist in obtaining and keeping a real estate license. It's best for busy individuals seeking a swift and flexible online learning experience. Read along to see if Colibri suits you.
Visit Colibri Real Estate
Use Promo Code FSB for 25% off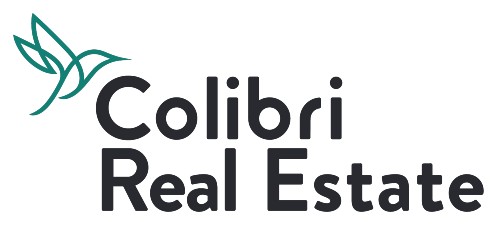 Pros
Pass or Don't Pay money-back guarantee
One-to-one access to instructors for questions
Classes are accessible on all devices
Cons
Only six months to complete courses
No in-person classes
Printed course material is not included in every package
Who Colibri Real Estate School is Recommended for:
Agents who need post-licensing career assistance
Students who want multiple course package options
Students seeking additional exam prep materials
Who Colibri Real Estate is Not Recommended for:
Learners who need an in-person course format for focus and accountability
Students who need more than six months to complete coursework
Prelicensing in Connecticut, Delaware, New Hampshire, New Mexico, North Dakota, Oregon, Rhode Island, South Dakota, and West Virginia
Prelicensing: $139 to $549
Post-licensing: $109 to $389
Continuing education: $19.95 to $139.95
Broker prelicensing: $199 to $888
Exam prep: $99
---
---
Many students greatly appreciated the convenience of online classes. Some stated that balancing a full-time job while pursuing the online program was doable because they could study independently. Students also found the platform very informative and easy to use. One student mentioned that the reps are beneficial if you have any questions and are assigned a teacher for specific real estate questions:
Agent Advice: 4.15 out of 5 with 86 Colibri Real Estate reviews
Some negative reviewers said that they wished that the school would make the coursework clearer on what will be on the exam. One student stated that she felt the coursework was outdated, and she had to use additional outside resources to pass her exam. Students looking for more interaction within the classes instead of just reading and trying to comprehend the materials on their own should consider a live stream course like Kaplan's live online instruction course format.
Colibri Real Estate is an accredited school for aspiring and experienced agents seeking course flexibility and interactive online components. One of our favorite features is enrollment support, which is invaluable in assisting students in achieving success throughout the licensing process. We also like the Colibri Real Estate exam prep course, which offers personalized practice tests and includes two national and three state final exams. Even more helpful is that each practice and final exam breaks down your performance by topic, provides the correct answers, and explains them. This feature empowers you to focus on areas where you need improvement, ensuring you approach the real estate licensure exam with confidence.
However, Colibri Real Estate doesn't have a physical school to visit for assistance or in-person learning. Some people find it easier to grasp real estate concepts in a classroom setting. If you desire more interaction, choose another accredited real estate school that offers live interactive study groups, weekly live webinars, and real-time interaction with instructors.
Types of Colibri Education Available
Colibri Real Estate offers broker and salesperson prelicensing courses, post-licensing, continuing education, and exam preparation. Course availability is location-dependent, with continuing education and exam preparation provided in all 50 states. Not all states require post-licensing education, so check your state requirements against Colibri's course offerings for availability.
Prelicensing
Aspiring real estate agents seeking a first-time license can enjoy prelicensing classes in 41 states. Students can have accredited self-paced online or livestream prelicensing class formats (if livestream is offered in their state). Self-paced, text-based online courses give students the flexibility to complete their education from home on their schedule. In states where it is offered, the livestream courses are perfect for students who prefer to learn with an instructor in real-time or want to interact with other students.
Courses are available in these states:
Alabama
Alaska
Arizona
Arkansas
California
Colorado
Florida
Georgia
Hawaii
Illinois
Indiana
Iowa
Kansas
Kentucky
Louisiana
Maine
Maryland
Massachusetts
Michigan
Minnesota
Mississippi
Missouri
Montana
Nebraska
Nevada
New Jersey
New York
North Carolina
Ohio
Oklahoma
Pennsylvania
South Carolina
Tennessee
Texas
Utah
Vermont
Virginia
Washington
Washington DC
Wisconsin
Wyoming
Post-licensing education with Colibri is excellent for students whose states require it. Courses are provided by Colibri or through its sister company, McKissock. Which one you receive depends on your state. The classes come with downloads, video aids, and checklists and are offered in self-study, on-demand video, or livestream formats.
Requirements for post-licensing vary, with some states not requiring it at all. For new licensees of the following states, Colibri Real Estate offers this education to help them meet their state-specific requirements:
Alabama
Delaware
Florida Sales
Florida Broker
Georgia
Illinois
Indiana
Kentucky
Mississippi
Nevada
North Carolina
Ohio
Oklahoma
Pennsylvania
South Dakota
Texas Real Estate
Utah
Vermont
Virginia
Washington
Continuing education is for real estate agents and brokers who need to renew their licenses. Colibri offers individual classes, so students can take as many as they need, one at a time. It also offers packages that include the required credit hours by state. Colibri Real Estate CE classes are available in all 50 states. Courses are provided through Colibri or its partnership with McKissock Learning and in the same formats as post-licensing education.
Broker prelicensing education with Colibri is an excellent option for licensed real estate agents who want to upgrade their licenses. Rules and requirements vary by state when applying for a broker's license, so check with your state licensing organization.
Industry experts teach the courses in a self-paced environment. Most broker packages provide Principles of Real Estate Practice and Real Estate Math e-books to coincide with the required online learning hours. Some packages also include a discussion board for open communication and state-approved instructor support, where students may call or email questions.
Colibri offers broker prelicensing education in the following nine states.
California
Florida
Georgia
Illinois Managing Broker
Indiana
Massachusetts
Missouri
New York
Texas
Exam preparation courses are an excellent resource for licensees who want to solidify their learning and prepare well for the state licensure exam. Colibri provides some exam prep in most prelicensing packages. Still, students who want extra exam prep should consider enrolling in an additional course to help them pass their exam on the first try. The Exam Prep Master program includes study guides, examination preparation courses, and practice tests specific to your state. It is available in all 50 states and Washington, D.C.
Colibri Real Estate Alternatives
While Colibri is an excellent online real estate school offering courses nationwide, Colibri real estate license classes are absent in some states. There also may be a better fit for you based on your needs. If Colibri Real Estate isn't suitable for you, here are three competitors that are also highly recommended.
School

Best for

Course affordability for aspiring or experienced agents

New or experienced agents who require a variety of course formats

Self-paced online curriculum for all stages of your real estate career

Key Features

CE courses are available
Flexible completion schedule
Multiple device compatibility

Multiple packages for various budgets
Career resource center
Customizable packages

Broker licensing courses
Self-paced formatting
Live chat support is available

Pricing

$116 to $499

$179 to $389

$139 to $315

Learn More
Pricing here is for comparable options; the price depends on location, course selection, and learning format.
Colibri Real Estate pricing varies by state, mainly because courses depend on the required class topics and the number of state-mandated education hours. Pricing ranges from $19.95 for individual CE classes to $888 for broker prelicensing. Prelicensing courses are the most expensive as they require the most hours to become a real estate agent. Colibri received a score of 3 out of 5 because the pricing can be high in some locations compared to its competitors.
Some courses can be purchased individually or bundled to customize classes to your needs and interests. Bundled courses have tiered pricing and include additional resources like live Q&A sessions, additional instructor support, a real estate dictionary, and the inclusion of required post-licensing courses. Bundles allow real estate agents to pick the most affordable and appropriate packages for their needs.
| Types of Education Plans | Prelicensing | Post-licensing | Broker Licensing | Continuing Education* | Exam Prep Master |
| --- | --- | --- | --- | --- | --- |
| Who Plan Is Best For | Aspiring first-time licensees | Agents looking to fulfill additional prelicensing requirements | | Agents who need to renew their real estate license | Students who need extra support and preparation to pass exams |
| Annual Price Range (Cost per User, per Month) | $139 to $549 | $109 to $389 | $199 to $888 | $19.95 to $139.95 | $99 |
| Livestream Course Format | ✓ | ✕ | ✕ | ✕ | ✕ |
| Exam Prep Materials | ✓ | ✕ | ✕ | ✕ | ✓ |
| Online Textbook Course Format | ✓ | ✓ | ✓ | ✓ | ✓ |
| Instructor Support | ✓ | ✓ | ✓ | ✓ | ✓ |
| E-books | ✓ | ✓ | ✓ | ✓ | ✓ |
| Customer Service Support | ✓ | ✓ | ✓ | ✓ | ✓ |
*Offered by partner company McKissock Learning
Colibri Real Estate has been helping aspiring and current agents navigate licensing and launching a successful real estate career for over 25 years. The online real estate school's features ensure students have adequate instructor support, customer support, and educational materials to receive the best return on their investment.
Key Colibri Real Estate features that ensure students pass their state exams are:
Easy-to-navigate dashboard
Interactive elements
Pass or don't pay guarantee
Multiple course formats
Colibri Real Estate makes it easy to understand what is necessary within your state to ensure you can apply for your real estate license once you pass all required exams. The self-paced or (where available) livestream classes are designed to guarantee students can absorb and retain the course information. The Pass or Don't Pay guarantee shows that while the school is confident in its learning material and teaching styles, it believes students who aren't successful should receive a refund.
Click on the tabs below to learn more about the advanced features offered by Colibri Real Estate:
Easy to navigate
Progress tracker
Note-taking tools
Colibri Real Estate's unique LMS platform provides students with some aspects of an in-person classroom by creating an interactive environment. For example, students can ask questions in the available student forum and read other questions and answers to gain additional insights from industry pros.
The dashboard manager and goal tracker ensure students complete courses within the allotted time frame and track the students' progress throughout each course. The platform also allows academic advisers to provide personal assistance to help with the licensing process. In addition, its LMS platform provides online note taking and free downloads to prepare for the exams.
---
Increased retention
Knowledge reinforcement
Exam preparation
Smart Bites is Colibri Real Estate's proprietary teaching methodology to help students retain more of the information provided through the courses. It takes the vast amount of knowledge required to succeed and divides it into smaller, more digestible bits of information.
Along with retention, Colibri's education reinforces knowledge by providing information reviews to ensure students understand the concepts being taught. This Colibri learning methodology is proven to assist with memorization, success in passing the exams and understanding real estate concepts for a successful career.
---
Full refund
Confident success rate
Not valid in Florida, New Jersey, and Tennessee
The high-quality teaching and extra preparation materials provided by Colibri Real Estate increase the success rate of students passing the state exams. If students do not pass the state exam, they may submit their scores to Colibri Real Estate for a refund of the purchased package. Unfortunately, Florida, New Jersey, and Tennessee do not allow the Pass of Don't Pay Guarantee.
---
Accessible on all devices
Self-paced learning
Livestream learning options in certain states
The Colibri Real Estate prelicensing course provides two options for course completion: self-paced online or live stream. In the 42 states that Colibri Real Estate caters to, all have the option of self-paced online learning, which includes required learning material, course flexibility, and six months to complete all hours.
In states where students can enroll in livestream courses, the class will be instructed in real time on specific dates and times. Classes are available during the day, early evening, and weekends to accommodate schedules. Classes are available online on any device with an internet connection. Students will need a webcam, speakers, and microphone to attend the livestream classes.
---
Real-life scenarios
State-specific education
Access to support
Colibri Real Estate's livestream classes, live Q&A sessions, and state-approved instructor support give students access to practicing real estate experts in your state. Their expertise provides deeper engagement within their session to further support your real estate journey. In addition to offering real-life examples from their own experiences, they can more fully understand a student's struggles with the state's licensing process to provide the support needed.
---
Included with most packages
Flashcards
Practice exams
Exam Prep Master (Source: Colibri Real Estate)
Exam prep is available with all Colibri Real Estate prelicensing packages except the Basic package. The exam prep consists of dozens of practice exams and flashcards. For students who want or need extra exam prep, the Exam Prep Master course provides study guides, additional practice exams, and exam prep courses. This type of exam prep and practice is the best way to improve your ability to pass your state's real estate exam.
---
Extend access to course materials
Available for some states
More time for studying and preparation for exams
If you cannot complete your course within the allotted six-month period, Colibri Real Estate allows you to extend your course access from seven, 30, or up to 60 days with additional cost. Once you confirm your extension, you can access an internal dashboard identifying your class expiration date. However, the offer to extend access will only be available if your state allows extensions.
---
Before you enroll, the customer support team will guide you in choosing suitable courses for your state's requirements. Since Colibri Real Estate's courses are online, it provides email, phone, and live chat support to assist with any questions. It also offers a comprehensive frequently asked questions (FAQs) section to address common inquiries, which can be particularly helpful when you can only reach a representative during regular business hours.
Colibri Real Estate's Ease of Use
From registering for classes to maintaining or upgrading your license, Colibri is relatively easy to use. The platform is intuitive, and customers report its interactive features are enjoyable. It saves your progress automatically so that you can return to where you left off. With access to the LMS dashboard, you have a guided path to help you navigate completing the course on time with pacing prompts and academic adviser assistance.
How We Evaluated Colibri Real Estate
In assessing Colibri Real Estate against other online real estate schools, we took various critical factors into account. These included pricing, available courses, educational offerings covering pre- and post-licensing, exam preparation, and broker courses.
We also considered general features and learning styles, additional offerings like personalized coaching, mobile app availability, and pass guarantees. Help and support, which encompassed customer service, instructor assistance, and customer feedback, along with expert evaluations, also factored in our scores.
Here is a breakdown of our evaluation:
25%
General Features/Learning Styles
25% of Overall Score
It consists of various formatting and learning styles for each course to meet the specific needs of the agent as well as ease of course accessibility.
20% of Overall Score
Pricing is determined by the costs of prelicensing, post-licensing, continuing education, broker prelicensing courses, and exam preparation.
15% of Overall Score
The availability of each level of education for different stages of licensure. This would include pre- and post-licensing, continuing education courses, broker prelicensing, and exam prep.
15% of Overall Score
Extended services beyond licensure, such as personalized coaching and career assistance. Also, whether the provider offers a mobile app, pass or refund guarantees, and course extensions for its courses.
10% of Overall Score
Based on customer feedback, with particular attention to product reviews and the provider's popularity, to certify the course's user satisfaction.
10% of Overall Score
Expertise in the field and firsthand experience with the providers enable us to assess distinctive features, value for the money, and ease of use for each school.
5% of Overall Score
We examined the convenience and availability of customer service for technical support and instructor assistance.
*Percentages of overall score
FAQs
Colibri (Real Estate Express) is a part of Colibri Group, an online education provider for licensed professionals. As Colibri Real Estate, its commitment to supporting aspiring real estate professionals continues, with millions already benefiting from its services. The rebranding reflects its vision for the future of real estate education and its ongoing mission to assist individuals in launching successful careers in real estate.
---
To determine the best online real estate course, consider your location, budget, preferred learning style (self-paced or instructor-led), and any specific features or support you need. Reading student reviews, checking course offerings, and comparing prices can also help you make an informed decision. Ensure that the course is accredited and recognized in your state before you buy since real estate licensing requirements vary.
---
Start by organizing your materials, setting specific goals, and creating a study schedule. Break content into manageable sections for better retention. Actively engage with the material through practice exams, quizzes, and real-life scenarios. Use online courses, attend live or virtual classes, and join study groups to strengthen your comprehension. Stay disciplined, minimize distractions, and take regular breaks to maintain focus. Review regularly and seek clarification when needed.
---
Bottom Line
Colibri Real Estate reviews show that its self-paced online courses are an excellent choice if advancing or continuing your real estate education is a priority. With access to instructors, live Q&A sessions, exam preparation resources, and the platform's Smart Bites and student dashboard, you can take your exam with confidence. Colibri Real Estate offers comprehensive education, including a career hub to assist you in navigating the licensing journey, setting you on the path to success in your real estate career.