Colibri Real Estate Review: Is It Right for Your Real Estate Education?
Colibri Real Estate, formerly known as Real Estate Express, is a nationally accredited online real estate school. It provides interactive elements, career-building resources, and live Q&A sessions to allow interaction between students and instructors. Colibri Real Estate reviews show students are happy with the convenience and quality of courses that helped them get a real estate license. It is best for busy individuals who want to complete the licensing process quickly, efficiently, and in their preferred online learning format and pace.
Visit Colibri Real Estate
Use Promo Code: FSB25 for 25% off
Pros
Pass or Don't Pay money-back guarantee
Instructors are active professionals in the industry
Association of Real Estate License Law Officials (ARELLO) and International Distance Education Certification Center (IDECC) accredited
One-to-one access to instructors for questions
Classes are available on phone, tablet, or desktop
Cons
Only six months to complete courses
No in-person class option
With so many states listed, the website feels cluttered
No physical school to visit for support
Printed course material not included in every package
Who Colibri Real Estate Is Recommended For
Agents needing career assistance post-licensing
Students wanting multiple real estate course package options to choose from
Students needing additional exam prep materials
Who Colibri Real Estate Is Not Recommended For
Learners needing in-person courses for learning format or accountability
Students who need more than six months to complete their license
Prelicensing in CT, DE, NH, NM, ND, OR, RI, SD, or WV
Quick Look at Colibri Real Estate Pricing
Prelicensing courses: Starting at $129
Post-licensing courses: Starting at $85
Broker licensing courses: Starting at $199
Continuing education courses: Starting at $19.95
Exam prep: $99
---
Other Articles Featuring Colibri Real Estate
---
Colibri Real Estate Reviews: What Users Think of Colibri Real Estate
Students who left Colibri Real Estate reviews, formerly Real Estate Express reviews, mentioned that the online courses provide quality education for the price, and it taught them everything they need to know to pass the real estate licensing test on their first try. Students also found the platform very informative and easy to use. One student mentioned that the reps are beneficial if you have any questions and are assigned a teacher for specific real estate questions.
Indeed: 4.1 out of 5 with 252 Colibri Real Estate reviews
Agent Advice: 4.15 out of 5 with 86 Colibri Real Estate reviews
In less favorable Colibri Real Estate reviews, one student was disappointed with the lack of videos, graphics, and engagement methods in its courses. Another student mentioned that the course materials have multiple typos and are outdated. Students looking for more interaction within the classes instead of just reading and trying to comprehend the materials on their own should consider a livestream course like Kaplan's live online instruction course format.
Would Our Expert Use Colibri Real Estate?
You may be wondering if Colibri Real Estate is legitimate and worthwhile. Yes, it is. Colibri Real Estate, formerly known as Real Estate Express, is a legit and accredited real estate school for aspiring and experienced agents looking for course flexibility and interactive online components. One of our favorite features is enrollment support, which assists students in achieving success throughout the licensing process.
We also appreciate that the Colibri Real Estate exam prep course allows you to take up to 10 customized practice tests in addition to two national and three state final exams. Each practice and final exam includes a topic-by-topic breakdown of your results, answers, and explanations. This enables you to modify your next practice exam to cover specific topics you're having difficulties with until you can take the actual real estate licensure exam confidently.
However, Colibri Real Estate lacks a physical school to visit for assistance or in-person learning. Some people find it easier to grasp real estate concepts in a classroom setting. Choose another best accredited real estate school like Kaplan, which offers live interactive study groups, weekly live webinars, and real-time interaction with instructors.
Types of Education Available at Colibri Real Estate
Colibri Real Estate supports aspiring and experienced agents with various education courses from prelicensing to continuing education to broker licensing. Although they do not offer every course in every state, they do offer a substantial amount of courses to fit your needs.
Prelicensing
Colibri Real Estate students have the option of self-paced online or livestream prelicensing class formats (if livestream is offered in their state) that ARELLO and IDECC accredit. Self-paced, text-based online courses give students the flexibility to complete their education from home on their schedule. In states where it is offered, the livestream courses are perfect for students who prefer to learn with an instructor in real time or want to interact with other students.
Below you can see what's included within the four available state-specific prelicensing package tiers with Colibri Real Estate:
The Basics

Exam Preparation

Exam Preparation Plus

Ultimate Learning

60-hour prelicense course
State-approved instructor support
3 real estate e-books

Everything on The Basics plan plus the following:

Exam prep with audio playback
Pass or Don't Pay Guarantee

Everything on the Exam Preparation plan plus the following:

30-hour post-license course
Real estate dictionary
Instructor Q&A
Live Exam Crammer Series
Interactive learning videos from Sketchy

Everything on the Exam Preparation Plus plan plus the following:

Course textbook purchase available
1-year Professional Development Membership
If you're looking for additional education such as post-licensing, continuing education, exam prep, or broker's licensing, Colibri Real Estate can be an option for you. Page through the images and descriptions below to see if Colibri Real Estate offers the required education in your state.
Colibri Real Estate Alternatives
Schools

Best For

Course affordability for aspiring or experienced agents

New or experienced agents who require a variety of course formats

Self-paced online curriculum for all stages of your real estate career

Key Features

CE courses available
Flexible completion schedule
Multiple device compatibility

Multiple packages for various budgets
Career resource center
Customizable packages

Broker licensing courses
Self-paced formatting
Live chat support available

Starting Price*

$24

$16

$9

Learn More
*Pricing here is for comparable options; exact price depends on location, course selection, and learning format.
Colibri Real Estate Pricing & Plans
Colibri Real Estate pricing varies by state, mainly because courses offered depend on the required class topics and the number of education hours mandated by each state. Prelicensing courses tend to be the most expensive as they require the most hours to become a real estate agent.
Other courses can be purchased individually or in bundles to tailor the course to your needs and interests. Bundled courses have tiered pricing and include additional resources like live Q&A sessions, additional instructor support, a real estate dictionary, and the inclusion of required post-licensing courses. This allows real estate agents to pick the most affordable and appropriate packages for their needs.
Types of Education Plans

Prelicensing

Post-licensing

Broker Prelicensing

Continuing Education*

Exam Prep Master

Who Plan Is Best For

Aspiring agents getting a real estate license for the first time

Agents looking to fulfill additional prelicensing requirements

Agents who need to renew their real estate license

Students who need extra study, tools, and preparation time to pass exams

Annual Price Range

($/User/Month)

$129 to $2,299

$85 to $389

$199 to $888

$19.95 to $519

$99

Livestream Course Format

✓

✕

✕

✕

✕

Exam Prep Materials

✓

✕

✕

✕

✓

Online Textbook Course Format

✓

✓

✓

✓

✓

Instructor Support

✓

✓

✓

✓

✓

E-books

✓

✓

✓

✓

✓

Customer Service Support

✓

✓

✓

✓

✓
*Offered by partner company, McKissock Learning
General Colibri Real Estate Features
Colibri Real Estate has been helping aspiring and current agents navigate licensing and launching a successful real estate career for over 25 years. The online real estate school's features ensure students have adequate instructor support, customer support, and educational materials to receive the best return on their investment.
Key Colibri Real Estate features that ensure students pass their state exams are:
Easy-to-navigate dashboard
Interactive elements
Pass or Don't Pay Guarantee
Multiple course formats
Colibri Real Estate makes it easy to understand what is necessary within your state to ensure you can apply for your real estate license once you pass all required exams. The self-paced or (where available) livestream classes are designed to guarantee students can absorb and retain the course information. The Pass or Don't Pay guarantee shows that while the school is confident in its learning material and teaching styles, they believe that students who aren't successful should receive a refund.
Learning Management System (LMS)
Easy to navigate
Progress tracker
Note-taking tools
Colibri Real Estate's unique Learning Management System (LMS) platform provides students with some aspects of an in-person classroom by creating an interactive environment. For example, students can ask questions in the available student forum and read other questions and answers to gain additional insights from industry pros.
The dashboard manager and goal tracker ensure students complete courses within the allotted time frame and track the student's progress throughout each course. The platform also allows academic advisers to provide personal assistance to help with the licensing process. In addition, its LMS platform provides online note-taking and free downloads to prepare for the exams.
---
Smart Bites
Increased retention
Knowledge reinforcement
Exam preparation
Smart Bites is Colibri Real Estate's proprietary teaching methodology to help students retain more of the information provided through the courses. It takes the vast amount of knowledge required to succeed and divides it into smaller, more digestible bits of information.
Along with retention, Colibri's education reinforces knowledge by providing information reviews to ensure students understand the concepts being taught. This Colibri learning methodology is proven to assist with memorization, success in passing the exams, and understanding real estate concepts for a successful career.
---
Pass or Don't Pay Guarantee
Full refund
Confident success rate
Not valid in FL, NJ, and TN
The high-quality teaching and extra preparation materials provided by Colibri Real Estate increase the success rate of students passing the state exams. If students do not pass the state exam, they may submit their scores to Colibri Real Estate for a refund of the purchased package. Unfortunately, Florida, New Jersey, and Tennessee do not allow the Pass of Don't Pay Guarantee.
---
Multiple Learning Environments
Accessible on all devices
Self-paced learning
Livestream learning options in certain states
The Colibri Real Estate prelicensing course provides two options for course completion: self-paced online or livestream. In the 42 states that Colibri Real Estate caters to, all have the option of self-paced online learning, which includes required learning material, course flexibility, and six months to complete all hours.
In states where students can enroll in livestream courses, the class will be instructed in real time on specific dates and times. Classes are available during the day, early evening, and weekends to accommodate schedules. Classes are available online on any device with an internet connection. Students will need a webcam, speakers, and microphone to attend the livestream classes.
---
Real Estate Experts
Real-life scenarios
State-specific education
Access to support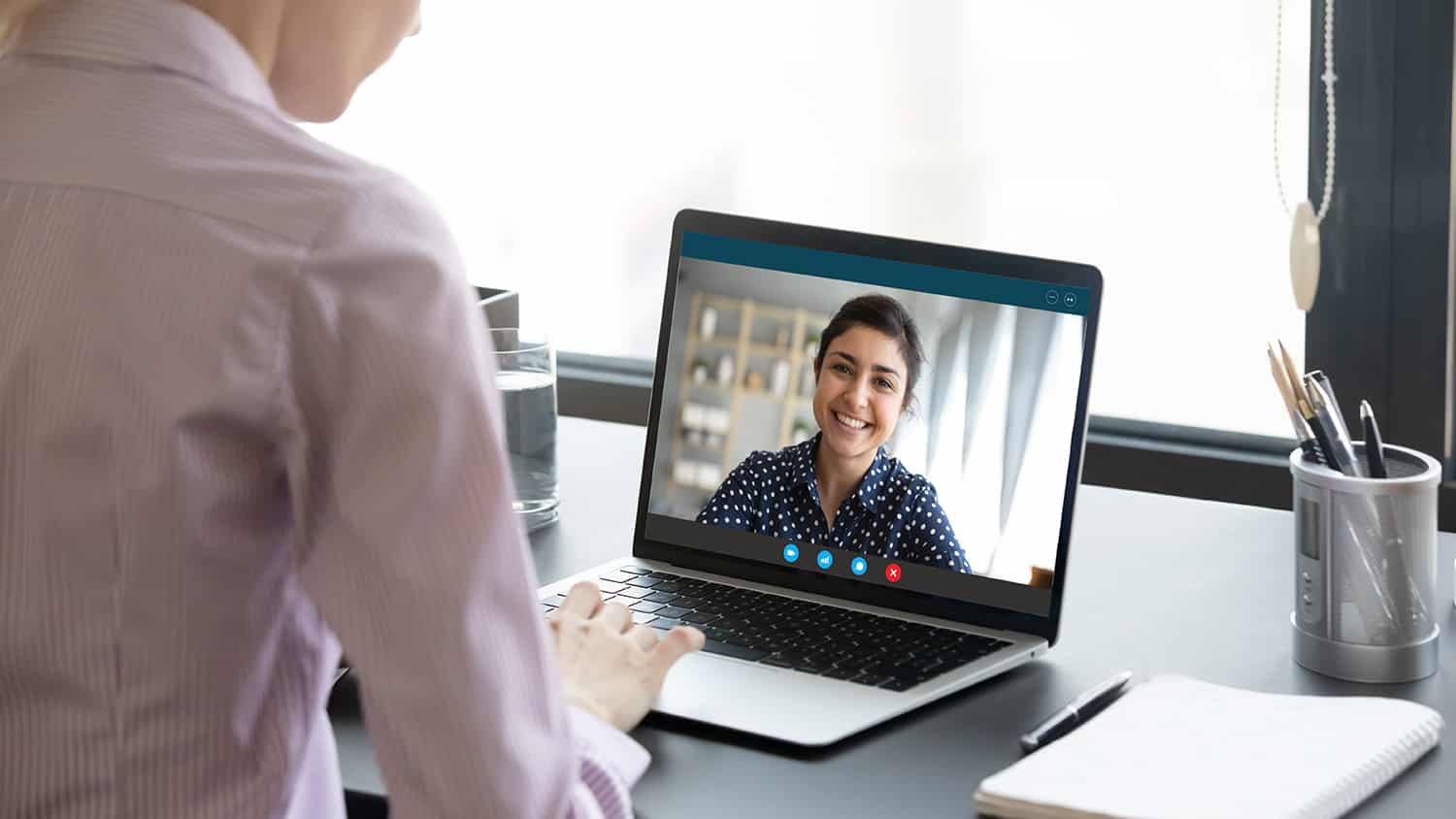 Colibri Real Estate's livestream classes, live Q&A sessions, and state-approved instructor support give students access to practicing real estate experts in your state. Their expertise provides deeper engagement within their session to further support your real estate journey. In addition to offering real-life examples from their own experiences, they can more fully understand a student's struggles with the state's licensing process to provide the support needed.
---
Course Extension
Extend access to course materials
Available for some states
More time for studying and preparation for exams
If you cannot complete your course within the allotted six-month period, Colibri Real Estate allows you to extend your course access from seven, 30, or up to 60 days at an additional cost. Once you confirm your extension, you can access an internal dashboard that identifies your class expiration date. However, the offer to extend access will only be available if your state allows extensions.
---
Customer Service Support
Guided support
Phone, email, and live chat
Satisfaction guarantee
Before enrollment, customer support will help you navigate which courses you need to attend depending on your state. Due to the online nature of the coursework at Colibri Real Estate, having support through email, phone, and live chat ensures you can address questions. Plus, there is a robust, frequently asked questions (FAQs) section to answer common questions regarding the program if you can't reach a representative outside business operating hours.
The school's satisfaction guarantee reinforces its commitment to a student's success in the program. If enrolled in online self-paced courses, students may request a refund within the first week, whereas those taking livestream classes must request a refund by the second day of classes.
---
Exam Prep Resources
Included with most packages
Flashcards
Practice exams
Colibri Real Estate's Exam Prep Master
Exam prep is available with all Colibri Real Estate prelicensing packages except the Basic package. The exam prep consists of dozens of practice exams and flashcards. For students who want or need extra exam prep, the Exam Prep Master course provides study guides, additional practice exams, and exam prep courses. This type of additional exam prep and practice is the best way to improve your ability to pass your state's real estate exam.
---
Ease of Use for Colibri Real Estate
It's simple to get started with course packages through Colibri Real Estate School, and the platform is straightforward. They list the program category and each state they support so you can quickly determine your state's education requirements and available course packages.
If you have questions, customer support is available to assist in enrollment, choosing the right package, and throughout the entire educational process. The site outlines what is included within each package and its corresponding pricing. Selecting a package for purchase and the checkout process are as simple as any online purchase using your debit or credit card.
Once enrolled, you will have access to the account dashboard, where you can access your courses easily on a menu tab. The platform automatically saves the progress when you begin a section so you can return to the correct area. With access to the LMS dashboard, you have a guided path to help you navigate completing the course on time with pacing prompts and academic adviser assistance.
Bottom Line
Colibri Real Estate reviews show that its self-paced online learning classes are a great option if completing or continuing your real estate education is at the top of your to-do list. Access to instructors, live Q&A, exam prep, and the platform's Smart Bites and student dashboard will ensure you feel confident when taking your exam. Colibri Real Estate provides all the education needed for success in your real estate career, including a career hub to help guide you through the licensing process.