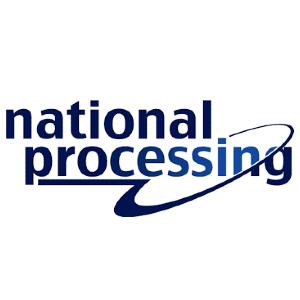 National Processing is a payment processor that provides affordable interchange-plus pricing with a low monthly fee. It has month-to-month plans with no contracts and large business plans with even lower pricing. It offers free software that may have cancellation fees. Overall, National Processing's pricing is up-front and fair, and the provider offers excellent service.
When to Use National Processing
National Processing is highly favored by real-world merchants for its customer support and low prices. As I've compared it to other payment processors, I've been impressed by its transparency, low rates, and ability to work with multiple industries.
In short, National Processing is best for:
Retailers wanting cheap merchant services: The interchange-plus rate, free setup, and various plans make it a good choice for retailers who process a lot of credit card transactions.
Businesses wanting low-cost ACH processing: Not every merchant account provider offers ACH processing, which is one of the most affordable options for accepting payments online. National Processing, in particular, offers low rates and fast deposits for this service.
When to Use an Alternative
Hobbyists or occasional salespeople: While the interchange-plus percentage is low, the monthly fees and additional flat rate may make National Processing more expensive in the long run for people who don't make regular sales. A mobile credit card processor, like Square or PayPal, will offer more flexibility.
Seasonal businesses: National Processing's monthly fee makes it more expensive in the long run for businesses that only work a few months out of the year. Instead, opt for a free merchant account with no monthly fees or contract requirements like Square or Stripe.
National Processing Overview
PROS

CONS

Locked-in rates
Support is only US-based
Electronic invoicing available
Cancellation fees apply in some instances
Compatible with multiple POS services
24/7 support
National Processing Pricing
Restaurant

Retail

Ecommerce

Large Business 1

Large Business 2

Price
(Low-risk Merchants)




$9.95 per month

$9.95 per month

$9.95 per month

$59 per month

$199 per month

Transaction Rate
(Interchange +)




0.14%
+ 7¢




0.18%
+ 10¢




0.29%
+ 15¢




0%
+ 9¢




0%
+ 5¢




Reprogram Existing Equipment

✔

✔

✔

✔

✔

Free SwipeSimple* Mobile Reader

✔

✔

✔

✔

✔

Chargeback and Risk Monitoring

✔

✔

✔

✔

✔

Next-Day Funds

✔

✔

✔

✔

QuickBooks Integration

✔

✔

✔

✔

✔

24/7 Service

✔

✔

✔

✔

✔

Free Mobile Reader

N/A

N/A

N/A

✔

✔

Free Terminal

N/A

N/A

N/A

✔

✔

Free PIN Pad

N/A

N/A

N/A

✔

✔

Free SwipeSimple* Terminal

N/A

N/A

N/A

N/A

✔

Free Terminal Upgrades Every Two Years

N/A

N/A

N/A

N/A

✔
*SimpleSwipe software comes with additional fees.
Cancellation Fees
Cancellation fees are an important consideration when choosing the best payment processor. Many businesses are taken by surprise if they decide to switch and are hit with high cancellation fees. National Processing charges a cancellation fee of $295 but waives it if you go out of business or get better rates from a competitor. (You must give National Processing a chance to offer you a better deal.) We don't normally recommend merchant accounts with hefty cancellation fees, but National Processing is upfront about it. Also, if you don't need the free POS software, you can get a monthly account with no cancellation fees attached.
Top National Processing Alternatives
Square

Dharma Merchant Services

PayPal

Payment Depot

Best for

Small businesses and individuals

Businesses processing over $10,000/month

Occasional sales

Cheap credit card processing

Monthly fee

$0

$20

$0

$49

Card-present transaction fee

2.6% + 10¢

Interchange + 0.15% + 10¢

2.7%

Interchange
+ 5-15¢

Keyed transaction fee

3.5% + 15¢

Interchange + 0.15% + 10¢

3.5% + fixed fee

Interchange
+ 5-15¢

Ecommerce transaction fee

2.9% + 30¢

Interchange +
+ 0.2% + 10¢

starts at 3.4%
+ 30¢

Interchange
+ 5-15¢
Looking for the lowest rates? The payment processing rates you will pay can vary based on your business size, type, and average order value. To find the most affordable option for you and compare multiple processing rates, read our guide on the cheapest credit card processing.
National Processing Features
Getting started with National Processing is simple. Go to the website, click for a quote, and fill the questionnaire out—or call Sales directly for a quote. Once you sign up, National Processing will help you reprogram your existing hardware or can sell you Clover hardware. (The hardware is free with a Large Business Account.) Users say the entire process takes only a couple of days.
Payment Processing
With National Processing, you get great interchange-plus rates and can process a variety of transactions. Depending on your hardware, you can handle swipe, chip, or tap payments, and contactless payments like Apple Pay and Google Pay.
If you need ACH payment processing, its platform allows you to handle direct deposits, payments, and recurring transactions. It charges 48 cents per transaction, plus $15 per month for the service.
National Processing also offers the following:
Same-day deposits of payments
Virtual terminals
Online invoicing
APIs to integrate with your systems
QuickBooks integration
POS Systems
National Processing has APIs to integrate with multiple POS systems but partners with Verifone, Ingenico, Poynt, and Clover for credit card processing terminals and POS hardware. It sells Clover Go, Clover Flex, Clover Mini, and Clover Station (pictured above). Clover products are popular with payment processing companies as well as retail and restaurants. They are flexible, affordable, and user-friendly. Read our Clover review to learn more.
Ecommerce
In this COVID-19 and the post-COVID-19 world, online sales and orders are more important to businesses than ever. National Processing offers an online payment gateway that works with your website to help you get the most profit from your online sales. In addition to handling credit card payments, it offers e-invoicing and recurring payment management and has features to help reduce online fraud and chargebacks.
National Processing Ease of Use
Free POS reprogramming
Free gateway setup
Responsive, live customer support
24/7 support
National Processing makes it easy to switch by helping you reprogram your existing POS hardware or setting up your online payment gateways. Alternately, it can sell you Clover POS hardware, which is some of the best-rated in the industry.
There are no online guides, although the blog is full of helpful articles about the industry and best practices. However, customer support is live and 24/7, and real-world users say the agents are responsive and helpful.
What Users Think About National Processing
Users overall rated National Processing highly, praising its price, ease of use, and support. When researching National Processing, it's important to not confuse the company with other similarly-named processors, including 1st National Payment Solutions and National Payment Processing, as these are different from National Processing and have many more negative user reviews.
When reading through user reviews, I noticed some of the following trends:
| Users Like | Users Don't Like |
| --- | --- |
| Dependable service | Couldn't reach customer support (only a few people complained about this) |
| Low merchant fees | Need better follow-up on potential accounts/referrals |
| Easy setup | |
Bottom Line
National Processing is a payment processor that offers interchange-plus rates and transparent pricing. Its cancellation policy is fair, and the provider has excellent user reviews. We recommend it for retailers or restaurants looking for inexpensive merchant services. It says that if it can't beat your current rates, it will give you $500. Contact National Processing for a quote today.