QuickBooks Desktop Pro Review: Features and Pricing in 2022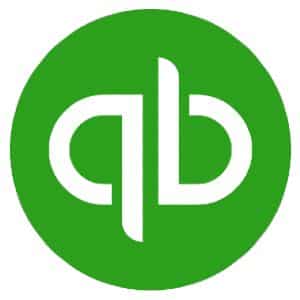 What We Recommend QuickBooks Desktop Pro For
QuickBooks Desktop Pro works great for small businesses with an in-house bookkeeper who performs the bookkeeping on a single computer. The program is powerful, but the desktop platform makes it difficult to get help from an outside bookkeeper and requires the books to always be kept on the same computer unless the program is installed on your server. In our list of the best small business accounting software, we chose QuickBooks Desktop Pro as the best software for users without a constant internet connection and for managing the books of multiple companies.
Who QuickBooks Desktop Pro Is Best For
Users managing multiple companies: A single QuickBooks Desktop subscription lets you manage the books of an unlimited number of companies, earning QuickBooks Desktop our best overall multi-company accounting software.
Businesses that prefer desktop software: QuickBooks Desktop Pro doesn't require an internet connection to run, making it ideal for business owners who have problems with internet connectivity and speed. This, along with the abundance of third-party assistance available, makes QuickBooks Desktop Pro a great option for farm accounting software.
Companies with in-house bookkeepers: QuickBooks Desktop works best if you have an in-house accountant working on a single computer, where you can physically work closely with them to check books right from their computer rather than sharing them online. It includes a comprehensive workflow navigation chart that can be mastered easily by experienced bookkeepers.
Businesses with minimal inventory: If you only need basic tracking of stock on hand and inventory costs without dealing with inventory in multiple locations, then QuickBooks Desktop Pro should be enough.
QuickBooks Desktop Pro Is Not a Good Fit For
When to Upgrade to QuickBooks Desktop Premier
QuickBooks Desktop Premier is very similar to Pro but has more advanced features, which you should consider before deciding to purchase Pro. These businesses may benefit from the advanced features of QuickBooks Desktop Premier:
Inventory-intensive businesses: Desktop Premier has a few inventory features not available in Desktop Pro, such as creating inventory assemblies, reducing available inventory by sales orders received, viewing available inventory, and implementing advanced pricing rules.
Specialized industries: Desktop Premier comes in a general business edition, plus five industry-specific editions with industry workflows and reports. The industry-specific editions are general contractor, manufacturing and wholesale, nonprofit, professional services, and retail.
Check out our comparison of QuickBooks Desktop products to see which desktop solution is best for your business.
Are you looking for something different? Read our guide to the best small business accounting software and check out our top picks.
QuickBooks Desktop Pros and Cons
PROS

CONS

Manage inventory and calculate the cost of goods sold (COGS) using the average cost
Desktop software requires installation
Export prior-year data via an Accountant Copy while continuing to work on current-year data
Each user requires a separate license
Large network of independent QuickBooks ProAdvisors
Cannot track inventory assemblies like QuickBooks Premier
Track employee time and bill to customers
Cannot manage fixed assets
Can compare budgeted costs to actual costs
No industry-specific editions like QuickBooks Premier
Fit Small Business Case Study
Fit Small Business developed a case study to thoroughly evaluate every accounting program we review. We use 11 key categories and a robust internal scoring rubric to rate how each software performs across a certain function within each category.
Below is the result of our comparative case study for QuickBooks Desktop against similar accounting software.
QuickBooks Desktop Pro's biggest strengths are inventory management, banking, and project accounting. However, it trails behind its online counterpart, QuickBooks Online, in terms of A/P, A/R, and reporting. QuickBooks Pro's biggest shortcomings are fixed assets and mobile accounting.
In the features section below, we provide a comprehensive evaluation of QuickBooks Desktop across the 11 categories used in our case study.
QuickBooks Desktop Pro Pricing
The QuickBooks Desktop Pro 2022 version is offered as an annual subscription with prices that start at $349.99 per year for one user. Pro supports up to three users, but each unique user requires a separate license. It includes features like invoicing, inventory, unlimited customer support, and data backup and upgrades.
Starting in 2022, users are no longer allowed to purchase any QuickBooks Desktop products with a one-time payment. Instead, all users are now required to purchase the "Plus" subscription, which includes an annual program upgrade, automatic data backups, and unlimited customer support.
Below is a quick summary of QuickBooks Desktop Pro's pricing:
One user: $349.99 per year ($849.99 per year if payroll is needed)
Two users: $549.99 per year ($1,049 per year if payroll is needed)
Three users: $749.99 ($1,249.99 per year if payroll is needed)
QuickBooks Desktop Pro Features
QuickBooks Desktop Pro is a complete bookkeeping application that comes with a huge list of features. Before we present the detailed evaluation of QuickBooks Desktop Pro across the different categories used in our case study, let's briefly go over some of the most notable features found in QuickBooks Desktop Pro.
New Features in 2022
QuickBooks Desktop has introduced several new features in 2022, including:
64-bit advanced processing power: The enhanced 64-bit processing power makes the software run quicker and stay compliant with modern operating systems.
Import bills and scan receipts from your smartphone: The QuickBooks Desktop Pro mobile app lets you enter bills from your smartphone and snap a picture of your document and attach it to records or transactions.
eCommerce Integration with Webgility: QuickBooks Desktop Pro now integrates with Webgility to help eCommerce businesses better manage their product listings, orders, and inventory from various platforms like Shopify, Big Commerce, WooCommerce, Magento, eBay, Amazon, and Walmart. This integration allows you to update inventory and pricing automatically across your sales channels, publish relevant details about your products in minutes, simplify purchasing, fulfillment, refunds, and other workflows, and automate data entry.
Email customized bill payment stubs: Customize your bill payment stubs by adding your logo, adjusting the format, and setting up unique billing information. On top of that, you can now email stubs directly to your vendor instead of printing, scanning, and attaching them to an email.
Pay vendor bills through QuickBooks Desktop: Schedule and pay bills within QuickBooks Desktop using bank transfer or credit or debit card. QuickBooks Desktop will then mark the bill paid automatically with a notification sent to you when payment is made.
Below is the detailed assessment of QuickBooks Desktop Pro's features in our case study.
QuickBooks Desktop has great general accounting features comparable to QuickBooks Online and the other Quickbooks Desktop products. After you download and activate your QuickBooks Desktop Pro account, you can set up a new company by entering your company name, telephone number, email address, and entity type.
Quickbooks Desktop Pro has a very customizable chart of accounts. You can start with a default chart of accounts or customize or import your existing chart of accounts. Pro also offers the other general features we look for, including the ability to import beginning and ending balances, create user-defined classes, and close year-end books. One of the best things about QuickBooks Desktop Pro is that a single license allows you to do bookkeeping for an unlimited number of companies.
On the downside, QuickBooks Desktop Pro has no location tracking. You can set up additional users but each user requires a separate subscription fee.
QuickBooks Desktop offers almost all the A/P features we desire in accounting software. With QuickBooks Desktop, you can enter bills as you receive them and then pay them later. QuickBooks will include the unpaid bills in your expenses if you choose to print an accrual-basis income statement, but not if you print a cash-basis income statement. You can track outstanding bills until they're paid, and you can also set up recurring expenses, which is useful when you have regular monthly bills to pay, like subscription fees:
QuickBooks Pro also allows you to record purchase orders, create bills from purchase orders, and short-pay an invoice. The only issue we encountered is that there's no option to create a digital transaction from a picture of your receipt. QuickBooks Desktop introduced a new feature in 2022 that allows you to attach documents by uploading them through the mobile app. While you can attach the receipt, you'll still need to create the transaction yourself.
There are three ways you can create an invoice in QuickBooks Desktop Pro: you can create an invoice from scratch, create one from a sales order, or create one from an estimate. QuickBooks Pro lets you choose from different invoice templates, with the ability to change colors and add a logo of your brand.
QuickBooks Desktop's invoicing system may not be as intuitive and straightforward as QuickBooks Online, but it can be a great solution for collecting payments from customers. The Income Tracker tracks overdue and almost overdue invoices and sends email reminders of due payments to your customers:
You can set up invoices to send on a recurring basis, issue a credit memo to a customer, and accept short payments from customers. You can track unpaid invoices and print an Aged Accounts Receivable Report to identify potential collection problems.
Using QuickBooks Payments, you can include a link with every invoice so your customers can pay online using their credit cards. For customers that pay at the time of purchase or service, you can print or email a sales receipt instead of an invoice. Another useful feature is the ability to track employee time, assign it to customers and jobs, and then mark it as billable to add it to a customer invoice. Time tracking is integrated with payroll if using QuickBooks Payroll.
QuickBooks Desktop Pro earned a perfect score because of its comprehensive bank reconciliation feature comparable to QuickBooks Online. You can set up a bank feed for your checking and credit card accounts to transfer transactions automatically. After transfer, you can review the information and make changes prior to adding it to your account register:
One thing we like about QuickBooks Desktop is that you can combine multiple cash and checks into a single deposit, which is a very useful feature if you're accepting multiple checks on a daily basis.
QuickBooks Desktop Pro has no features for calculating and tracking the depreciation of fixed assets. It's not surprising, as most of the accounting software we reviewed has no fixed account manager. If you have fixed assets to depreciate, such as vehicles, machinery, and equipment, consider using Xero instead. Xero is the only accounting software we reviewed that has a fixed asset account management feature. It allows you to not only record the purchase of a fixed asset but also to record and calculate book depreciation on your assets.
The QuickBooks Desktop Pro app also achieved a perfect score in project accounting. It has all the ideal project accounting features, including the ability to create an estimate, attach items, like inventory and sales taxes when creating an estimate, and allocate costs and estimates to a project. QuickBooks Desktop is better at project accounting than QuickBooks Online because of its ability to compare actual costs to estimates, which is an important feature for contracting companies.
If you're selling taxable products and services, you can use QuickBooks Desktop to track sales tax collections and remittances for each state and tax authority. Sales taxes can be added to receipts, estimates, and invoices. You can run a tax liability report for a certain time period and track tax payment due dates to avoid late filing and penalties.
QuickBooks Desktop Pro's inventory accounting isn't as enhanced as QuickBooks Premier's, but it does a great job of tracking the COGS and calculating ending inventory. It enables you to track the availability of inventory as well as the average and the total number of items. It also allows you to create purchase orders for vendors and set up alerts when you're running out of inventory. QuickBooks Desktop Premier is more advanced, as it handles inventory assembly items to build and track finished goods, which is essential when building products with separate parts or materials to track.
We attempted to generate 16 types of reports in QuickBooks Desktop Pro, and we're delighted with the results. We were able to generate most of the reports, including profit and loss statements, cash flow statements, and balance sheets. The only missing report is profit and loss statements by location. If you need to track profit and loss separately between two locations, you need QuickBooks Online. There are more than 100 reports available in QuickBooks Desktop Pro. You can find the list of present reports from the Reports Center:
QuickBooks Desktop Pro's customer service is about average. You can talk to an agent through live chat or get self-help information with a chatbot. While it offers phone support, you have to send a message first and then wait for a rep to call you. QuickBooks Desktop has a vast help center with plenty of how-to guides, learning videos, and tutorials. Some of the accounting software we reviewed, such as Zoho Books and FreshBooks, have better customer service, with the option to initiate a call.
The QuickBooks Desktop Pro mobile app is very limited. You can't use it to send invoices, receive payments, enter time worked, or view reports. QuickBooks has improved its functionality by adding the ability to enter bills and upload documents, but there are better alternatives that you can use for mobile accounting, such as Zoho Books.
QuickBooks Desktop Pro Ease of Use
From the homepage, you can see the workflow navigation chart where you can find the needed task from your Home Page, which is organized by workflows grouped into Vendors, Customers, Employees, Company, and Banking:
Compared to its online counterpart, QuickBooks Desktop Pro can be cumbersome to use if it's not set up properly. We highly recommend hiring a QuickBooks ProAdvisor to set up your company and items such as inventory. Spending the time and money to get your company set up correctly will make entering everyday activity a breeze.
Assisted Bookkeeping Options
QuickBooks Desktop Pro doesn't offer an assisted bookkeeping service like QuickBooks Online. However, you can hire local independent bookkeepers and accountants to help you manage your books. The good news is that QuickBooks Desktop is popular among and used by many certified public accountants (CPAs) and bookkeepers, which means that you'll certainly find a QuickBooks ProAdvisor in your area.
Integrations
QuickBooks Desktop Pro is heavily focused on eCommerce integration. Its recent integration with Webgility, an eCommerce bookkeeping software, optimizes its accounting and inventory features across many platforms, like BigCommerce, Magento, eBay, Amazon, and WooCommerce. QuickBooks Desktop also integrates with other third-party software like Zoho Books, CorPay One, DBSync, Gusto, and Stripe.
QuickBooks Desktop Pro Alternatives
| | | |
| --- | --- | --- |
| Best for: Companies that prefer a cloud-based accounting software | Best for: Businesses that need mobile accounting | Best for: Businesses with fixed assets |
| Software from: $30 per month | Software from: $0 | Software from: $12 per month |
| | | |
Bottom Line
QuickBooks Desktop Pro is a powerful desktop accounting solution, particularly for companies with in-house bookkeepers. It may not offer the accessibility and convenience of cloud-based software, but it offers many strong features that are worth considering for your business. If you don't need mobile accounting and have no intensive inventory to manage, then QuickBooks Desktop Pro is a great accounting solution for your business.