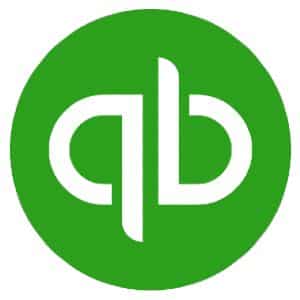 QuickBooks Desktop Pro is great accounting and bookkeeping software that can be purchased and installed on your computer as opposed to paying a subscription. QuickBooks Pro can handle the books of almost any small business, including tracking time, paying bills, issuing and tracking invoices, and managing inventory. Outstanding reports allow you to view financial statements by user-defined classes.
What We Recommend QuickBooks Desktop Pro For
QuickBooks Pro works great for small businesses where an in-house bookkeeper performs the bookkeeping on a single computer. The program is powerful, but the desktop platform makes it difficult to get help from an outside bookkeeper and requires the books to be kept on the same computer always, unless the program is installed on your server.
Who QuickBooks Desktop Pro Is Best For
Users preferring desktop software: Most modern accounting software is only available as cloud-based software. If you worry about the privacy of cloud-based software and don't need the convenience of mobile bookkeeping, QuickBooks Desktop Pro is a good choice.
Independent bookkeepers: Independent bookkeepers can keep the books of an unlimited number of companies for one license fee, making QuickBooks Desktop a great solution for Multi-Company Accounting.
Experienced in-house bookkeepers: Experienced bookkeepers love QuickBooks Desktop Pro because the interface is much faster than online programs. Inexperienced bookkeepers might not like the program because it's more difficult to get help from an external accountant.
Farms: QuickBooks Desktop Pro is well suited for farmers and ranchers where internet service might be spotty or unreliable. We awarded QuickBooks Desktop Pro our best overall Farm Accounting Software.
QuickBooks Desktop Pro Is Not a Good Fit For
Independent bookkeepers: If you're an independent bookkeeper keeping the records for multiple clients, you should use QuickBooks Desktop Accountant. It has many features to help you import and review client accounting and can toggle between QuickBooks Pro and Premier easily, including all the industry-specific editions of Premier.
Multiple users: While you can set up an unlimited number of users in QuickBooks Desktop Pro, only one user can access the company file at a time. To allow multiple simultaneous users, you'll need to buy a license for each user. Alternatively, one subscription to QuickBooks Online Plus allows five users.
Mobile accounting: If you're looking for mobile accounting, then you want cloud-based software like QuickBooks Online. We provide a complete analysis of the two popular QuickBooks' platforms in QuickBooks Online vs Desktop.
When to Upgrade to QuickBooks Desktop Premier
QuickBooks Premier is very similar to Pro but has more advanced features you should consider before deciding to purchase Pro. These businesses may benefit from the advanced features of QuickBooks Desktop Premier.
Inventory-intensive businesses: Desktop Premier has a few inventory features not available in Desktop Pro, such as creating inventory assemblies, reducing available inventory by sales orders received, viewing available inventory, and implementing advanced pricing rules.
Specialized industries: Desktop Premier comes in a general business edition, plus five industry-specific editions with industry workflows and reports. The industry-specific editions are general contractor, manufacturing and wholesale, nonprofit, professional services, and retail.
QuickBooks Desktop Premier has all the features of Pro, plus much more.
Are you looking for something different? You can learn about the best bookkeeping software in our guide, Best Small Business Accounting Software.
QuickBooks Desktop Pro Overview
PROS

CONS

Manage inventory and calculate cost of goods sold using average cost
Maximum of three users
Export prior-year data via an Accountant Copy while continuing to work on current-year data
Each user requires a separate license
Large network of independent QuickBooks ProAdvisors
Cannot track inventory assemblies like QuickBooks Desktop Premier
Track employee time and bill to customer
Unlimited customer service requires a Plus subscription
Keep the books for an unlimited number of companies
Cannot manage fixed assets
QuickBooks Desktop Pro Pricing
QuickBooks Desktop Pro can be purchased for a one-time fee of $399.99. QuickBooks generally supports each annual edition with required updates for three years, but you might be able to continue to use the program for longer than three years if you don't require payroll. You'll need to purchase a subscription if you want unlimited customer support.
One-time purchase: $399.99 per user up to a maximum of three users
Plus subscription: Includes the program, an annual upgrade to the most recent edition, unlimited customer support, and off-site backup of your QuickBooks data for:

$299.99 per year for one user
$499.99 per year for two users
$699.99 per year for three users
A la carte unlimited customer service: $299.99 per year
A la carte off-site backup: $99.95 per year
QuickBooks Payroll add-on: Starting at $500 per year
If you want unlimited customer service, then buy Desktop Pro with the Plus subscription since it includes unlimited customer support, which by itself costs as much as the Plus subscription. QuickBooks is currently offering $100 off per user for your first year QuickBooks Desktop Pro Plus subscription.
QuickBooks Desktop Pro Features
QuickBooks Desktop Pro is a complete bookkeeping software that comes with a huge list of features, including:
Manage multiple companies: Unlike most cloud-based subscriptions, one license allows you to do the bookkeeping for an unlimited number of companies.
Workflow navigation: Easily find the needed task from your Home Page, which is organized by workflows grouped into Vendors, Customers, Employees, Company, and Banking:
Create invoices: Invoices can be customized to include your company logo and emailed to customers from within QuickBooks. Invoices can be created from scratch or created from estimates you've previously prepared. You can track unpaid invoices and print an Aged Accounts Receivable Report to identify potential collection problems.
Accept credit card payments: Using QuickBooks Payments, you can include a link with every invoice for your customer to pay online.
Sales receipts: For customers that pay at the time of purchase or service, you can print or email a sales receipt instead of an invoice.
Track employee time: You can track employee time and assign it to customers and jobs, and then mark it as billable to add it to a customer invoice. Time tracked is integrated with payroll if using QuickBooks Payroll:
Manage bills: Input bills as you receive them and then pay them later. QuickBooks will include the unpaid bills in your expenses if you choose to print an accrual-basis income statement, but not if you print a cash-basis income statement:
Inventory management: Create inventory items and specify purchase and sales prices to save time when including inventory on invoices or vendor bills. QuickBooks will track the average cost per unit to assign the proper amount to the cost of goods sold.
Transfer banking transactions: Set up a bank feed for your checking and credit card accounts to transfer transactions automatically. After transfer, you can review the information and make changes prior to adding it to your account register:
Reporting: Choose from about 100 reports to analyze every area of your business. Most reports can be printed on either the accrual- or cash-basis:
Manage sales tax: Track sales tax collections and remittance separately for each sales tax authority.
Customer Service and Ease of Use
You need to purchase QuickBooks Desktop Pro via the Plus subscription to have unlimited customer support. If purchased, customer support is available via chat, or you can have a customer service representative call you when they're available. QuickBooks doesn't offer you the option to call customer support directly.
QuickBooks Desktop can be cumbersome to use if it's not set up properly. I highly recommend hiring a QuickBooks ProAdvisor to set up your company and items, such as inventory. Spending the time and money to get your company set up correctly will make entering everyday activity a breeze.
Bottom Line
QuickBooks Desktop Pro is incredibly robust and flexible accounting software that will meet the needs of almost any business as long as you don't need mobile access to your accounting system. If you plan on performing your bookkeeping on one computer, QuickBooks Desktop Pro is worth considering.