SmartZip Review: Is It Right for Your Real Estate Business?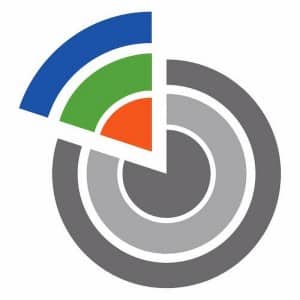 SmartZip is a real estate marketing platform that helps agents and brokers generate and nurture listing leads. It's associated with Offrs, and stands out for its use of artificial intelligence (AI) to predict potential real estate listings before they happen. SmartZip is best for real estate professionals who want to focus their marketing on leads who are most likely to list their home based on scientific targeting.
What We Recommend SmartZip For
SmartZip offers a few different products that fit the specific needs of individual agents, teams, or brokers. It's built to help real estate professionals more efficiently generate listing leads and gain a deeper understanding of potential leads in their farm areas. It's ideal for those who already have some success in real estate and want to become the primary authority in a farm area with the most advanced data.
Who SmartZip Is a Good Fit For
Real estate agents wanting to build their business solely on listings: All of SmartZip's data and marketing tools are focused on attracting and converting homeseller leads. This makes the tool ideal for agents who want to work with sellers instead of buyers as their real estate niche.
Agents and brokers wanting to maximize their marketing efficiency: Instead of blanketing an entire farm area with direct mail or ads, SmartZip saves you money by only marketing or advertising to those it predicts will list their home in the next 12 months. This is one reason SmartZip made our list of the best places to buy real estate leads.
Agents and brokers wanting to be the primary authority in a farm area: SmartZip's Smart Targeting tool helps you reach contacts in your farm area before they find your competition, which can help you become the ultimate solution for their real estate needs in a specific farm location.
Who SmartZip Is Not a Good Fit For
Real estate professionals who want to attract buyer leads: SmartZip only provides data on likely homesellers, so you would need to use an alternative tool like Offrs to market to homebuyers in your farm area or read effective tips to generate buyer leads.
New real estate agents needing immediate deals: It can take agents more than a year to see the biggest results with SmartZip, so it's more ideal for agents with a long-term lead nurturing strategy. For newer agents looking for their first deal, Zillow Premier Agent constantly sends active leads who need immediate assistance, or review other lead generation companies that can assist.
Agents and brokers looking for exclusive leads: Although SmartZip can help you beat the competition by marketing to leads earlier, its leads are not exclusive. Instead, check out BoldLeads for online ads that generate exclusive leads or choose from other providers on our list of the best lead generation websites.
SmartZip Overview
PROS

CONS

Marketing efficiency
Not exclusive listings
Verified data from 25 sources
Inconsistent lead volume
Automated online ads and direct mail
Inconsistent lead quality
Customizable ads and mailers
Required 12-month contract
Branded landing pages
Pricing can be expensive
SmartZip Pricing
SmartZip's pricing is based on the size of the market you purchase and the median property value in that market, so the cost of plans fluctuate from month to month. Smart Data is the core feature of SmartZip, and each additional plan and service builds on the capabilities of the data. There is also a required 12-month contract for all plans, and the SmartZip pricing shown below is based on the averages over one year.
Plans

Basic Plan

Smart Targeting

Who Plan Is Best For

Agents who want to access smart data, but don't have the long-term strategy or budget for automated targeting and marketing

Agents and brokers who already have a customer base and want to build authority with a long-term nurturing strategy

Monthly Pricing

($/User/Month)

Approximately $500 per month at minimum

Approximately $1,000 per month at minimum

Listing Leads

✓

✓

Smart Data

✓

✓

Automated Marketing

✕

✓
SmartZip Products
The three products from SmartZip are Smart Data, Smart Targeting, and Reach150. Smart Data is the core product of SmartZip and is included in most plans, while Smart Targeting adds the ability to implement the data most effectively. Use Smart Targeting when you want to automate marketing using the data you receive. On the other hand, Reach150 is an additional tool to leverage customer reviews and maximize your referral business.
Basic Plan With Smart Data
SmartZip's basic plan gives you access to Smart Data, which uses a proprietary algorithm to gather real estate data and analyze it to predict real estate listings. SmartZip is also a data aggregator, which means it collects data about properties, demographics, behaviors, and events from 25 different sources in order to verify accuracy. The predictive analytics accurately forecasts an average of 72% of all listings before they actually happen.
The basic plan can give you incredible insight into your area, but it does not include Smart Targeting or any marketing tools. This makes it fitting for those who need data like this to build their nurturing and marketing strategies or agents who are using other lead nurturing and marketing tools and just want access to predictive data. It helps you increase your efficiency and return on investment (ROI) by only targeting leads who are most likely to list.
Smart Targeting
In addition to accessing the data from SmartZip, the Smart Targeting product helps you build authority in your farm area with automated, highly targeted marketing. That includes online ad campaigns, branded landing pages, email marketing, and direct mail. These marketing tools are only directed toward the
20% of your market
most likely to list their home for sale, driving leads to you with maximum efficiency.
You can provide potential sellers with useful tools and information like a comparative market analysis (CMA), home valuation tools, or a local trends report—without actually having to create any of these resources manually. This is how SmartZip reduces your time, effort, and stress while demonstrating to leads that you are an authority.
Reach150
Since 82% of all real estate transactions come from word of mouth, Reach150 is a tool designed to maximize your referral business. Instead of waiting for clients to leave reviews and hoping that their friends and family see those reviews, you can intentionally gather reviews and use them to multiply your lead generation. Reach150 helps manage your reputation by inviting reviews, driving referrals from reviews, and promoting your clients' positive words.
SmartZip Features
With the tools, products, and features offered by SmartZip, you can build an authoritative presence in a farm area. You'll receive the most insightful and accurate data about the homeowners and potential sellers in your area and be able to get ahead of your competition with highly targeted marketing strategies.
Take a closer look at SmartZip's core features:
General Features
Predictive analytics
Aggregated data from 25 sources
Property data
Demographic data
Behavioral data
Event data
Online ad campaigns
Direct mail
SmartZip is designed to take the guesswork out of generating real estate leads and increase your marketing efficiency. Its core feature is the listing prediction algorithm, and the targeting tools help agents and brokers increase conversions with less stress. With the marketing tools and resources included with the Smart Targeting product, you can distribute valuable resources to your audience without spending hours on your computer.
Audience Builder
Custom campaigns
Effective for real estate farming
Map tool
Within your real estate farm area, homeowners and buyers have very different needs and questions. You are much more likely to get responses and build your clientele by providing personalized solutions to leads in your farm area rather than sending a generic message to everyone in the area.
The Audience Builder is a feature within SmartZip's dashboard that allows you to create customized marketing campaigns for different audiences within your farm area. Use the mapping tool to search an address and define the geographical area where you want to define a specific audience, then view all contacts within that area and create a customized mailing campaign.
Online Ad Campaigns
Marketing campaigns
Social media advertising
Customizable templates
One of the most important features from SmartZip is its highly targeted digital ads. Run ad campaigns on Google, Facebook, Instagram, and other social media platforms that will be shown to the contacts in your farm area who are most likely to list a home for sale in the next 12 months. SmartZip even provides you with marketing templates for online ads, so you can easily create an effective and professional-looking ad campaign quickly and easily.
---
Branded Landing Pages
Premade landing page designs
Lead capture
Professionally branded
With Smart Targeting, your digital ads will drive traffic to a highly optimized landing page. These pages are built into SmartZip's tools and allow you to have a modern and professional landing page without having to stress about coding or design.
Your landing pages will have your name and branding and can include lead magnets like monthly trend reports, home valuation offers, and comparative market analyses (CMAs). Potential leads are much more likely to provide their contact information and seek your expertise when you first offer value in this way.
---
Ease of Use
You access all of SmartZip's data and marketing tools through the dashboard, which is extremely easy to navigate. There are also many answers and tips in the support center, including detailed video tutorials and step-by-step instructions on how to use the features.
However, the challenge many SmartZip users found is that you must have an extremely strong nurturing strategy in order to get the maximum ROI. SmartZip is not a tool where you can just set it up and watch the leads pour in, but it has enormous potential when used correctly. In fact, it takes many agents a year or even a few years to see the impact of the tool, so you need the financial bandwidth to invest in this for the long haul.
SmartZip Alternatives
Best For: Outsourcing online ad management and lead generation

Best For: Built-in lead generation and lead activity monitoring tools with comprehensive analytics

Best For: Widest range of lead generation strategies

Starting Price: $269 per month

Starting Price: $45 per month

Starting Price: $49.95 per month

Key Features:

Exclusive real estate leads
Comprehensive customer relationship management (CRM) included
Software training and coaching

Key Features:

Free CRM
Content management system
Email automation tools

Key Features:

Customizable website
Affordable ad management option
Search engine optimization (SEO)
What Users Think of SmartZip
Over 1,000 customers have left SmartZip reviews online. Many rave about how the tool gives them so much insight into their target area. They also love that the money they're spending on marketing is going toward people who are likely to convert instead of shooting in the dark and wasting time and resources.
Unfortunately, some SmartZip reviews indicated users didn't receive the return on investment (ROI) they expected during the first year and that they had difficulties getting out of their contract. Some users were heavily disappointed by the lack of lead volume, which decreased their ROI and made them unhappy with the service. If you want to generate real estate leads on a platform that offers month-to-month billing and a money-back guarantee, we recommend iNCOM.
Bottom Line
SmartZip is a real estate marketing and lead generation platform that provides predictive data. Its highly targeted marketing tools are especially effective for real estate farming. It includes data from 25 different sources and accurately predicts 72% of listings, which makes your marketing more cost-effective and puts you ahead of your competition.