Visual voicemail is a voice-over-internet-protocol (VoIP) business and mobile phone feature that, once turned on in User Settings, displays voicemail messages in a single list so users can prioritize how to return calls. Some companies also offer voicemail-to-email or voicemail-to-text, a written transcript of the call along with an MP3 attachment of the audio message.
VoIP business phone service providers like RingCentral offer visual voicemail along with quick and easy voicemail message processing, as well as unlimited domestic calling and a comprehensive set of VoIP features like call forwarding and call recording. Visit RingCentral for details and to sign up for a free trial.
How Visual Voicemail Works
Visual voicemail is a standard feature of most phone systems that works by collecting all your voicemail messages sent to your VoIP or mobile phone and arranging them in a list beginning with the most recent call. However, messages can be listened to non-sequentially as well. The list is easily viewable on your VoIP system's dashboard or mobile app to quickly scroll through and decide which ones need immediate attention and which can be archived or deleted.
Some visual voicemail systems include additional information like a transcribed snippet of the phone message. Some systems will also let you jump ahead to specific portions of a voicemail message so you don't have to listen to the whole message again to find the information you're looking for. Advanced visual voicemail may also allow users to have a transcription of the entire message viewable in the app, sent to their email address, or texted to a mobile phone.
Benefits of Visual Voicemail
Visual voicemail is right for nearly every business environment. It solidifies customer relationships by making sure each caller can leave you a message when you aren't available to take a call. According to document management company Laserfiche, it's not uncommon to spend 15 minutes a day listening to voicemail messages, so the feature also gives business owners an efficient way to triage voicemails to ensure important calls get priority treatment.
Visual voicemail benefits include:
Customer service: Visual voicemail lets callers leave you a detailed message that can help make return calls more efficient.
Voicemail accessibility: Visual voicemail provides an avenue for people who are deaf or hard of hearing to access their voicemail messages.
Team collaboration: Sales and support teams that share voicemail inboxes can quickly scan the list of waiting voicemail messages to find what they need without spending extra time listening to recordings of each voicemail message in the queue.
Professional-sounding greetings: Most visual voicemail systems allow users to record a personal greeting for inbound callers, similar to an auto attendant script. Some VoIP providers also offer professionally recorded greetings with service plans or for an additional cost.
Privacy: Business owners can visually review the list of waiting messages, then archive, forward, delete, or respond by email without listening to audio messages in areas where they may be overheard or where phones aren't allowed.
Mobility: People who travel for work can review and manage voicemail messages offline on a smartphone or tablet while in an airplane or in areas without cellular service.
Competitive advantage: Visual voicemail can give business owners a leg up on competitors who have a less strategic approach to voicemail message management.
Visual Voicemail Costs
The cost of visual voicemail varies according to the type of phone system you have. VoIP phone service is often the best value, with pricing from $12.99 per month. The feature isn't available for landline phones but mobile phone plans start from $17 and virtual phone number service runs as high as $89 per month.
Virtual phone number: Business owners and solopreneurs who use a virtual phone number provider to add a business number to their existing personal landline or mobile phone can find service plans that range from free to $89 per month for five numbers, with visual voicemail as a standard feature.
Mobile phone: Most mobile phone plans also include visual voicemail as a standard feature at no cost. Business cellphone plans range from $17 to $120 per month, which translates to $85 to $625 for a mobile plan with five users.
VoIP business phone service: Service plans for VoIP business phone service and visual voicemail cost $12.99 to $55/user per month. A VoIP business phone plan for five users can run between $64.95 and $275. VoIP phone service is a big cost savings over many virtual phone number providers and mobile phone plans, and offers far more standard features than either option.
Visual voicemail is a common feature of every type of business phone service. Whether VoIP service, mobile phones, or a virtual phone number provider is best for your company depends on your business needs and budget. Dollar-for-dollar, VoIP often gives you the best bang for your buck and offers a wide range of features other types of phone service can't, such as an automated attendant and video conferencing.
Visual Voicemail VoIP Providers
Visual voicemail is a standard feature of many VoIP business phone services at no additional cost. Service plans include features like unlimited domestic calling, call recording, business app integration, and conference calling.
These VoIP business phone systems include visual voicemail with all service plans:

RingCentral, which ranks as one of our top-rated VoIP business phone systems, offers service plans from $29.99/user per month. It features unlimited domestic calling, a multilevel auto-attendant, call conferencing, and visual voicemail. Users can preview messages in text, then listen to, forward, or delete them on the desktop or mobile app.
RingCentral is best for companies that want a VoIP phone system with visual voicemail that's easy to set up and use, and is backed by reliable customer service. The company offers a free trial of its product and 30-day money back guarantee when you purchase an account. Check out RingCentral's website for details.

Vonage is another highly rated VoIP phone service provider with service plans starting at $19.95/user per month. Visual voicemail is available with the premium plan for $27.95/user per month, or as an add-on feature for $4.99/extension per month. It automatically transcribes your voicemail and sends the content right to your email inbox, along with the recorded message as an audio file.
Vonage is a good match for business owners wanting a VoIP system with visual voicemail as an add-on feature so you need only buy it for the number of extensions you need. Vonage offers a 14-day free trial, and you can cancel at any time without penalty. Start your free trial by visiting the Vonage website.

Grasshopper is a virtual phone number provider with price plans from $29 per month. All service plans include virtual voicemail that delivers users a list of voicemails with the phone numbers, times, dates, and more. Grasshopper also transcribes voicemails and sends it to your email with a recording of the message.
Grasshopper is an excellent choice for solopreneurs and small business owners wanting a virtual phone number on their personal mobile device to take business calls. Call the sales team or visit the company website today to try Grasshopper with a 30-day money back guarantee.
Visual Voicemail Business Cellphone Providers
Visual voicemail is a standard feature of most mobile cellphone provider plans. In fact, the technology is built right into Apple iPhone models 6 and newer and works out of the box with any carrier that supports it. Android users need to download an app from the Google's Play store to activate the feature.
These business cellphone providers include visual voicemail with their service plans:

Verizon is a business mobile phone provider with service plans from $35/per line per month. Features include unlimited domestic calling, and to Mexico and Canada, texting, and support for over 100 mobile devices. Verizon's visual voicemail messages are managed through a Verizon app on your preferred device and syncs with your computer and tablet so users can read transcriptions or listen to messages across devices.
Verizon is the right option for companies wanting to give workers the widest range of iPhone, Android handset, and tablet choices to suit their needs. Head to Verizon's website to find out about all the available service plans and device options.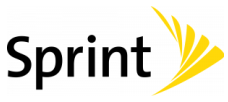 Sprint is a business cellphone provider with visual voicemail and service plans that include unlimited monthly data, a mobile hot spot, and free international calling to 70 countries for the first six months. Price plans start at $17 per line and include unlimited domestic calling, business texting, and a mobile hot spot. Transcribed voicemail messages go directly to the Sprint app on your mobile phone and a copy can also be sent to your email inbox.
Sprint is a good fit for solopreneurs and small businesses wanting one of the most affordable business cellphone plans on the market. Visit Sprint's website to learn what service plans are right for your business or to connect with a sales agent.

T-Mobile is a mobile cellphone service with visual voicemail and features like talk, text, and 4G LTE data from $50 per line. The system's visual voicemail allows users to listen to messages in any order, respond in a single click, update contacts, and forward messages without leaving the voicemail inbox.
T-Mobile also includes a feature that allows users to have up to five phone numbers on a single device, making this the right match for teams that share mobile devices and don't want to carry around multiple phones. For more information on the company's business plans, head to T-Mobile's website.
Pros & Cons of Visual Voicemail
Visual voicemail is a valuable phone service feature, but it's not without its drawbacks. There are a few things to keep in mind when deciding if virtual voicemail is right for your business.
Pros of Visual Voicemail
Accessible anywhere: Since voicemails are read instead of listened to, users can manage messages even when they can't listen to them or are offline with no cell service.
Permanent message records: Voicemail transcriptions are a hands-off way of keeping permanent records of voicemail messages by automatically saving them to the system.
Easier message prioritization: Since users can view and listen to messages in any order they choose, visual voicemail helps business owners respond to the most important messages first.
Easy forwarding: Single-click message forwarding saves time and improves worker productivity.
Reduces inbox clutter: Most of the message management actions like respond, archive, and forward, are achievable in just one or two clicks, making it much simpler to maintain a clutter-free inbox.
Cons of Visual Voicemail
Syncing issues: While messages can be read anyway, syncing visual voicemail with the system usually uses up data or requires Wi-Fi.
Transcriptions can be unreliable: Voicemail transcription technology is still developing so messages may become garbled or unreadable.
Not supported on all phones: Visual voicemail is supported on newer phones but workers with older models may not have access to the feature.
Frequently Asked Questions (FAQs)
Does visual voicemail require special hardware or equipment?
That depends. Desktop and softphone apps that come with your VoIP business phone system will have no trouble handling visual voicemail. Workers using the feature on a mobile device will need to check with their cellphone carrier to make sure it's supported.
Is visual voicemail easy to set up & use?
Visual voicemail is very easy to set up and use. Most VoIP business and cellphone services have a setup wizard or step-by-step-guide to walk you through the process. It only takes a few minutes and, once visual voicemail is set up to your satisfaction, it doesn't require ongoing maintenance so you won't need to revisit the settings unless you want to make a change.
Bottom Line
Visual voicemail is a business phone feature for VoIP and mobile phone systems that lets users read and manage voicemail messages in any order they want. Workers can skip ahead to important calls, forward messages to colleagues, and archive them for future reference. Visual voicemail is a great tool to help users stay on top of their voicemail inbox and make sure nothing slips through the cracks.
Companies wanting a comprehensive and affordable VoIP business phone system with visual voicemail should consider RingCentral. It also includes unlimited domestic calling, voicemail, and conference calling at an affordable price. Visit RingCentral today for a 15-day free trial.