In today's tough economic climate, small businesses have to be careful with every dollar they invest in their tech setup. This is especially true for voice-over-internet-protocol (VoIP) services, which can become very costly depending on the service plans you go with. While basic services can be free for those with basic needs, enterprise plans from mainstream providers can easily cost thousands per month.
This is why you should first determine if you even need a dedicated VoIP system before shopping around. For example, alternatives such as virtual phone services offer impressive feature sets at even lower prices. However, these do require an existing phone line to forward calls from to work.
If a dedicated phone system is the best solution for you, we've broken down the factors that influence the cost of VoIP service to help you in your search:
VoIP Ballpark Cost Ranges
Unfortunately, there's no clear answer to how much a small business owner can expect to pay for their phone service. It all depends on the service you go with, your service plan, and any telephony hardware or networking equipment.
With that said, here are a few pricing examples:
Freelancers and very small teams: Freelancers who simply need a dedicated business line can adopt a virtual service like Google Voice, which offers a free version with a limited feature set.
Small teams: Smaller teams will likely benefit from a low-cost paid service with advanced features like an automated attendant and the ability to adopt a toll-free number. An example of this would be the entry-level version of Grasshopper, which costs $26 per month for one number and three extensions.
Larger teams: Established teams will likely want a full set of communication features that go beyond calling and texting, such as video conferencing, automated attendants, and integrations with customer relationship management (CRM) platforms. The most advanced version of RingCentral costs $49.99 per user and offers unlimited cloud file storage, automatic call recording, and advanced call reports.
In truth, your internet-based phone service can be just as cheap or expensive as you want it to be. There are so many different providers, service plan tiers, and optional equipment involved that you could end up paying nothing or hundreds per month for services that do more than handle calls.
With that in mind, here are a few examples of how some of today's leading phone systems' pricing plans are structured as well as what you should expect to gain:
Costs per Feature & Pricing Tiers
The vast majority of phone services on the market today price their service into different packages. For example, there are typically entry-level packages that are cheapest and come with basic calling functionality, while more expensive tiers of service offer advanced features like call reports and recording.
Vendors offer these packages in order to accommodate all sorts of different use cases, from small teams that only need the basics to large enterprises that want a full communications suite. Between all the different vendors and packages available, there is sure to be the perfect phone service for you.
Leading Provider Pricing Tiers & Benefits Comparison
| | Google Voice | Grasshopper | Zoom Phone | RingCentral |
| --- | --- | --- | --- | --- |
| What It Is | A virtual phone service with multiple pricing plans and native Google app integration | A leading virtual system with toll-free numbers and auto-attendants | A new VoIP system from the world's foremost video conferencing provider | One of the most popular VoIP services on the market today for small teams and large organizations alike |
| Entry-level Costs | Free | $26 per month (one number, three extensions)* | $10 per user, per month (or $120 per year) | $19.99 per user, per month** |
| Notable Entry-level Feature | Free automatic call recording | Numbers with toll-free prefixes | Metered calling rates | Peer-to-peer file sharing |
| Top-level Plan Cost | $30 per user, per month | $80 per month (five numbers, unlimited extensions)* | $300 per user, per year | $49.99 per user, per month** |
| Notable Top-level Feature | Advanced reporting on call activity | Unlimited extensions | Call recording transcripts | Unlimited file storage |
| Learn More | | | | |
*Pricing is on an annual basis. Monthly pricing is available for an additional fee.
**Pricing is on an annual basis for two to 10 users. Volume discounts are available, as are more expensive month-to-month plans.
Costs per Line
A VoIP system is just one choice available to you when it comes to providing telecommunications for your team. Many organizations choose to go with a business cell phone plan, especially if they have sales staff or other employees who spend a lot of time outside of the office. Alternatively, landlines are still used by millions of people around the country despite the technology's decline.
Pricing for those types of phone services will greatly rely on your company's size and use. However, VoIP tends to be less expensive per line, on average. That, combined with the extra features like automated attendants and toll-free numbers, make it a far more attractive option for the majority of small business users.
It is also worth noting that many leading providers will offer volume discounts to their service packages as you add more lines. Be sure to check with your sales rep to learn of any promotions or incentives that can help you.
The following chart is just a quick example of the kinds of costs involved per line with each type of phone service. Bear in mind that this does not include any telephony hardware or networking equipment.
Example Costs per Line by Phone Technology
| Monthly Cost | VoIP (RingCentral) | Virtual Phone Services (Grasshopper) | Landline (Approximate Cost) | Business Cell Phone Plan (Verizon) |
| --- | --- | --- | --- | --- |
| One Line | $19.99* | $26** | $59*** | $70**** |
| Three Lines | $59.97* | $26** | $179.97*** | $135**** |
| 10 Lines | $199.9* | $80** | $599.90*** | $300**** |
| 15 Lines | $449.85** | $80** | $899.85*** | $450**** |
*Pricing is on an annual basis for RingCentral Essentials
**Pricing is on an annual basis
***Based on Verizon pricing per line
****Based on the entry-level Business Unlimited Start Plan
Additional Phone Number Costs
The majority of plans include a phone number for your business. However, you may find that over time, you want to add additional numbers. For example, you may wish to offer your customers both a local and an 800 number or toll-free way to contact you. You may also find that having a custom alphanumeric, or vanity, phone number is useful for your business as unique sequences. For example, 1-800-FLOWERS is easy to remember.
In most cases, these additional numbers cost extra. This is particularly true for vanity phone numbers as these can come at a substantial cost. For example, a more desirable number can cost upward of $100 per month, and you still have to pay your monthly phone service fee on top of that.
This is why we recommend sticking with a standard toll-free number unless you feel you absolutely need a vanity number. You can learn more about the types of business phone numbers and their uses in our guide on the subject.
Calling Minute Costs
Two other factors to consider when determining your phone system budget is where your clients or customers are located and how many calls you plan to make. Location matters because while the majority of business phone services allow you to place domestic calls at no additional charge, the same cannot be said for calls placed overseas.
Here's an example of how international calling costs can vary by provider:

| | Google Voice | Grasshopper | Zoom Phone | Phone.com | RingCentral |
| --- | --- | --- | --- | --- | --- |
| International Calling Starting Rate | 1 cent per minute | 2 cents per minute | 2 cents per minute | 3 cents per minute | 1 cent per minute |
| Learn More | | | | | |
You can learn more about this topic in our guide on the
costs of international calling
.
In addition, depending on what phone system you choose, you will need to pay attention to any limits a business phone system places on calling minutes. For example, many offer unlimited calling plans while others offer bundles of minutes. The best choice will depend on your needs; if your staff is on the phone all day, unlimited calling will provide huge savings, while those who don't need to make many calls can benefit from limited calling plans.
Optional Hardware Costs
One of the most noteworthy features of any VoIP phone service is that they can be used on virtually any desktop or mobile device via a softphone. Once you have your account set up, you can make calls immediately with your device's microphone and speakers. However, some workers may want a traditional desk phone to make their calls.
Fortunately, there are many different devices available on the market available at different price points. Here are some of the costs you can expect should you decide you need additional hardware: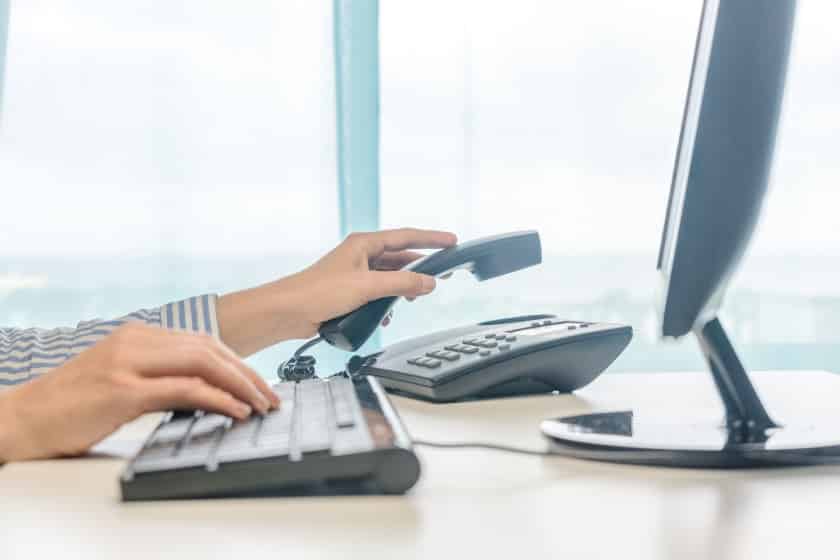 Desk Phones
There are VoIP desk phones to meet virtually any business need and budget. Basic devices can be found at most retailers for less than $50 if you only need to make calls with your device. However, more advanced devices that offer functionality like video calling, third-party app support, and Bluetooth compatibility can be as expensive as $499.
As you can see, none of the mainstream VoIP or virtual leaders need telephony hardware. With that in mind, many systems do offer hardware leasing programs should you need a desk phone. For example, RingCentral lets you rent phones directly from them on a case-by-case basis. Speak to your sales representative to learn more about rental programs if you need hardware.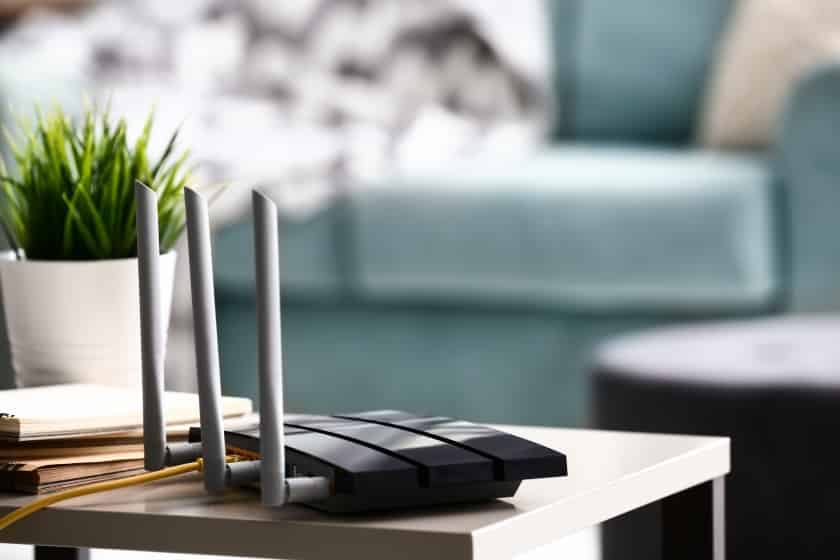 Routers/Modems
Any internet connection will need a router and modem, but if you have an office VoIP setup, you'll want a router with multiple bands that can support a number of simultaneous VoIP calls at once. You will also want to buy a modem that can take advantage of the internet speeds you pay for. You can expect to pay between $100 and $500 for networking hardware depending on how many phones you need to have set up in your office.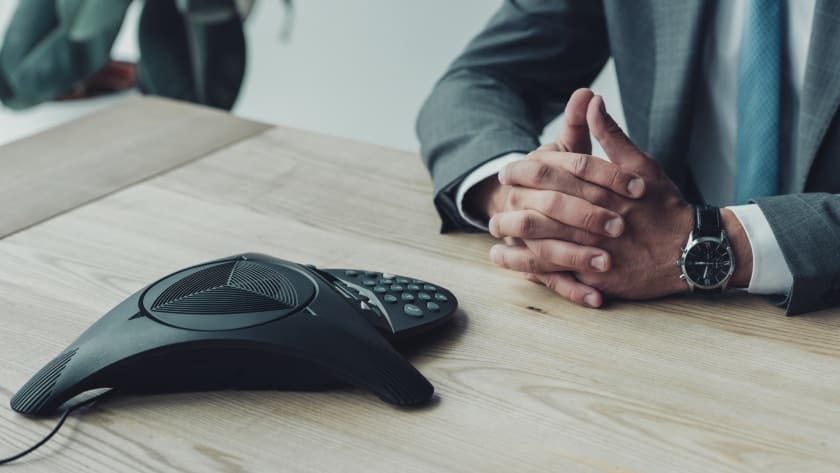 Conferencing Equipment
Desk phones are ideal for individual use, but conference rooms and other communal spaces would benefit from VoIP conference phone equipment. These work in a similar way to standard phones, but they have speakers and microphones better suited for multiple people. These come at a range of prices, but you can expect to spend anywhere from $150 to as much as $500 or more on a device depending on your needs. Check out our VoIP conference phone buyer's guide for more details.
Frequently Asked Questions (FAQ)
Are there free trials available for VoIP systems?
Yes. The majority of mainstream VoIP services on the market usually offer a free trial of their service so that you can make sure that it is the right fit for you. Check with your prospective provider for more details.
Can I use a VoIP service without a computer?
Yes, you can. If you don't want to make calls from your desktop, today's leading VoIP providers offer mobile apps for both iOS and Android devices. This effectively lets you turn any smartphone into a VoIP phone.
I don't have access to fast, stable internet. Is VoIP useful for me?
It depends. If you don't have fast speeds, you will probably get a great deal of dropped calls and bad audio quality. In that case, you may want to consider a business cell phone plan or even a landline if you are in a rural area.