This article is for small business owners who would like to learn more about Professional Employer Organizations (PEOs). By the end of this article, you'll understand when it's beneficial to use a PEO, how much they charge, potential drawbacks and the steps to find and join a PEO.
Before we dive into the details on this topic, we also suggest you check out Gusto, our recommended payroll provider for small business. Visit Gusto to learn more.
What is a PEO?
Short for Professional Employer Organization, a PEO is an outside company that handles your human resources (HR). Typically, this includes onboarding, offboarding, benefits, workers comp and compliance with any state or federal employment laws. But a PEO can also handle recruiting and training.
PEOs differ from other HR outsourcing firms in that they become co-employers to your business. In other words, while you still manage your business, your workers have two employers: You and the PEO.
I spoke with Kerry Carruthers of the National Association of PEOs (NAPEO) and Layne Davlin of Einstein HR to learn the ins and outs of joining a PEO. I also scoured the forums to find what business owners are saying about their experience after joining.
An Less Costly Alternative To PEO
Zenefits is great alternative to using PEO. Unlike a PEO, Zenefits does not become a co-employer for your business. They are platform for managing and administering HR, including payroll, health insurance,  time and vacation tracking, retirement plans and much more in one place. Essentially, they take a great deal of the hassle out of HR. You can use your existing service providers or they can connect you with different service providers. Get a Zenefits product DEMO.
When is it Beneficial to Use A PEO?
Whether or not a PEO is right for your business depends mostly on these factors:
1. Number of employees
During my conversation with Kerry Carruthers, she explained that 20 to 25 full time workers is the sweet spot for a PEO. My further research showed that some also find it beneficial with as few as 16 employees or as many as 80 employees. The logic here is if you don't have many employees, you can probably handle HR tasks yourself without too much strain. On the other hand, if you have a lot of employees it's probably more economical to hire a full time HR rep.
Costs vary depending on the service and the type of business you run, but if you have 40 full time employees, you'll likely pay around $60,000 a year for a PEO. At that point you can probably afford to hire a full time HR rep instead.
2. Do you want to offer more benefits?
PEOs usually offer a wide array of benefits, including health, dental and vision insurance, 401K plans, life insurance and more. These benefits are administered by the PEO, so much of the burden is lifted on your end. If your employees are already content with their benefits and/or if you can handle administering them internally, then you can overlook this benefit.
3. Are you in need of HR help?
A PEO can handle HR tasks like onboarding, offboarding, payrolling and paid time off. This reduces the workload on your end and takes some liability off your shoulders – PEOs will keep you compliant with federal and state employment laws and handle things like workers comp claims. Again, if you're able to do these things yourself without too much trouble, you probably don't need a PEO.
How Much Do PEOs Cost?
The typical rate a PEO charges is between 2 to 6% of your total payroll. The actual percentage depends mostly on the average salary of your employees. If they are well compensated you'll pay a lower percentage. If they're wage workers you'll pay closer to 6%.
Also, if you're looking for a PEO that handles recruiting and training, expect to pay a higher percentage. PEOs with more comprehensive services can charge up to 11 percent of payroll.
What Are Some of the Drawbacks of PEOs?
First and foremost the cost of a PEO can be significant. If the average salary at your business is $50,000, a PEO will cost about $1,000 to $2,000 per employee per year.
If you need all the services offered by a PEO it may very well be worth it. However, if you just need help payrolling or administering benefits, you should consider using software like  Zenefits. Both provide software to help you manage HR tasks. It won't reduce the liability, but it could reduce stress and free up some of your time.
Here's some of the other potential drawbacks of a PEO:
Loss of control (to an extent). When you join a PEO you become co-employers. In order to hire or fire someone, or make any HR-related changes, you have to consult the PEO. This can be a good thing, since you're essentially getting a partner who's professionally trained and can stop you from making legal mistakes. But as with any business partner, you want to make sure you have a good working relationship and high level of trust.
Not free from all busywork. A common complaint I heard from business owners is that they still had a lot of busywork. Despite the PEO handling HR tasks, managers had to send in paperwork and serve as a link between employees and the PEO. The amount of work you wind up having to do, however, will depend greatly on the PEO you choose and the level of service you sign up for.
Health benefits can be pricey. Prior to Obamacare, it was difficult for small businesses to get affordable health insurance. Rates were much higher for small groups than large groups. Many small businesses joined PEOs to gain access to their large group plans.
This is not the case any more. Since Obamacare, small businesses have many more affordable health insurance options. It's now much cheaper to purchase individual policies. If you want a small group plan, it's also much cheaper now than it was in the past. Small group plans through Obamacare vary depending on the age of your employees and the plan you choose, but it costs around $4,000 a year for an employee in their 40s. Large group plans, on the other hand, cost an average of $6,000 a year. You can read more about small business health insurance costs here.
How Do I Join a PEO?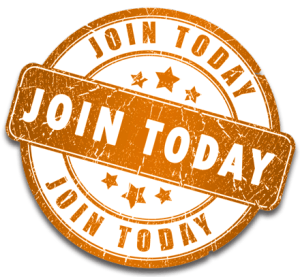 During our conversation, Layne Davlin explained to me the details of joining a PEO. The process usually takes between 3 to 6 weeks. You have to go through an application process in which the PEO assesses the liability of your company. There are two main things they will look for:
The financial and credit situation of your business.
If you've had any workers comp claims in the past. If you work in a high risk environment you'll likely be charged a higher rate.
Because the PEO is becoming a co-employer, they'll also need to know all the essential information about your employees. Expect to show them I9s and W4s for your workers.
Once this is all provided, the PEO will make their decision. If you're in serious talks, chances are you'll be accepted. The PEO isn't likely to string you along if they don't think you're qualified to join.
Where To Find A Professional Employer Organization
If you're sold on joining a PEO there's a few things you should keep in mind.
For one, you'll want to find a PEO that specializes in your industry, especially if you deal with industry-specific regulation, like OSHA safety policies.
Make sure your PEO will cover the tasks you want to outsource, but not those you want to keep.
Keep your selection local. Especially if your PEO will be training employees, you'll want them to have an office nearby.
The matching tool at PEOCompare.com will ask you all these questions – your industry, location and exactly what services you want – and return a list based on your responses. The National Association of PEOs (NAPEO) also has useful resources for choosing a PEO, as well as a search tool to find a PEO in your state.
Want to save time on payroll? Click Here to get 3 FREE payroll timesheet templates!