Facebook ad management services professionally build, manage, and optimize campaigns on behalf of businesses in order to more effectively generate awareness, drive sales, and increase return on ad spend. With so many, it can be difficult to find the right one for you, so we compared the top services to find the overall best service to help maximize your ad spend.
The five best Facebook ad management services for small businesses in 2021 are:
How We Evaluated Facebook Ad Management Services
The best Facebook ad services help you professionally build, design, manage, and optimize paid social accounts for businesses, creating more effective paid social campaigns without requiring any in-house expertise or time. The best Facebook ad management services help businesses net a return while making their life easier with top-level performance, competitive pricing, quality support, and additional marketing services at your disposal.
Based on the needs of small businesses, the criteria we used to evaluate the best include:
Pricing
Contracts and terms
Performance
Account management and reporting
Customer service
Customer reviews
Features and additional services
After analyzing a laundry list of Facebook ad management services, and hearing a nearly endless number of exhaustive (if not, downright pushy) sales pitches, the one that comes out on top as our overall best Facebook ad management service for small businesses is Hibu. It's a Facebook premier partner for a reason, and your budget will go the furthest without paying management fees that can quickly put a big dent in your available ad spend.
Need help choosing the best Facebook ad management service for you? Take the quiz to find out!
Answer a few questions about your business, and we'll give you a personalized product match.
Hibu: Best Facebook Ad Management Service For Maximizing Your Budget
Hibu

What We Like
Facebook Ad experts
Low minimum ad spend of $250 per month
Also offers Instagram, Twitter, and Google Ads management services
What's Missing
Pricing is on a custom basis, so it's not the most transparent
Requires a 12-month commitment
Does not offer organic social media management services
Hibu Pricing at a Glance:
Minimum ad spend: $250 per month
Setup fee: None
Management fee: None
Contract: Varies based on the services offered and ad spend levels, e.g., a 12-month contract for ad spends under $500 and six months for ad spends over $500
Hibu
is a full-service digital marketing agency offering professional Facebook ad management services. Hibu has a low required ad spend and they do not charge a management fee for its professional Facebook ad management services due to its partnership with Facebook. It's a top-rated Facebook ad service for businesses given its team of Facebook Ad experts that maximize advertisers ad spend by allocating 100% of ad budgets to ad spend.
Hibu Pricing
Hibu requires a lower-than-industry average minimum budget of just $250 per month. Thanks to their automated systems and affiliate partnerships, there are no management fees and no setup fees, making them the most inexpensive option. They also offer other social advertising services, such as Instagram and Twitter for budgets over $500 per month.
Hibu Services & Features
Hibu's dedicated digital specialists will help you build and strategically optimize your Facebook Ads to gain impression share and meet your advertising goals. Hibu, being a full-service digital marketing agency, offers marketing services in addition to Facebook Ads management, such as display marketing and review management that can further aid in the overall effectiveness of ad spend at no additional cost.
Hibu offers the following services and features:
Paid Facebook ad management: With Hibu, advertisers get expert Facebook ad management services from account setup to ad optimization without management fees.
Paid search management: To help increase exposure and reach an audience with an active search intent, businesses also often use paid search (e.g., Google Ads) in addition to paid social advertising.
Online reputation management: Building a positive brand image through reviews builds confidence in potential customers, leading to more customers, and is a service not offered by the other agencies we compared.
Web design and development: A good site is a must-have for any business advertising online. Websites are often a deciding factor in a user's buying decision.
Account management: Businesses get a dedicated digital specialist who is a Facebook advertising expert to help ensure the success of your Facebook advertising spend.
Reporting: Throughout the month, accounts are monitored, analyzed, and optimized for ongoing strategic adjustments to better use ad spend. Clients receive a monthly report detailing account changes and performance.
Customer support: Hibu is well-regarded for its quality of customer service. It's available by phone and live chat Monday through Saturday.
Think Hibu sounds like the solution for you? Check it out for yourself to learn more about how you can get more out of your advertising dollars with Hibu.
Lyfe Marketing: Best For Those That Need a High Volume of Ads
Lyfe Marketing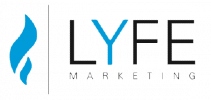 What We Like
Great account performance
Low minimum ad spend
Also offers online reputation management services
What's Missing
Expensive management fees for businesses with ad spend under $3,500 per month
Pricing doesn't include organic social management
Lyfe Marketing Pricing at a Glance:
Minimum ad spend: $150 per month
Setup fee: There is a one-time setup fee of $150
Management fee: Starting at $700 for 12 ads per month
Contract: A three-month initial contract is required, then it's on a month-to-month basis
Lyfe Marketing
is a leading social media management company offering professional Facebook ad management services. Lyfe Marketing also offers support with remarketing banner ads and product-centric shopping ads to ensure your brand stays in front of recent visitors to your website. Online businesses looking to advertise a number of different products on Facebook at a competitive price would be served well by Lyfe Marketing.
Lyfe Marketing Pricing
Lyfe Marketing's Facebook ad management service fees start at $700 per month for 12 ads, which includes both Facebook and Instagram ads. The minimum monthly ad spend is low at $150, and their one-time setup fee is $150. Granted, with the starting price of management fees at $700 per month, it won't make much sense for businesses looking to spend under $3,500 in ad spend per month (as the industry average management fee is around 20% of ad spend).
Lyfe Marketing Services & Features
Lyfe Marketing is great for ecommerce businesses because the starting management fee includes up to 12 ads, allowing you to advertise up to 10 different products. They also offer Google remarketing banner ads and Google shopping ads. Lyfe Marketing also offers a monthly consultation, a dedicated account manager, and top-rated service.
Lyfe Marketing offers the following services and features:
Social media management: Outsourcing social media account management is an affordable way of creating and maintaining a social presence and building social proof.
Additional marketing services: In addition to Facebook ad management services, it also offers paid search management, email marketing, and online reputation management services.
Account management: Businesses are assigned to one dedicated account manager who works with you to create strategic campaigns and initiatives that will reach your advertising goals.
Reporting: Your account manager will send detailed monthly reports as well as provide monthly consultations.
Customer support: Clients are able to schedule calls at their convenience using a ticketing system on the Lyfe Marketing website.
To learn more about how you can ramp up your sales and reach your marketing goals, request your free proposal from Lyfe Marketing.
Bytes: Best for Local Brick & Mortar Businesses
Bytes

What We Like
Great for local businesses
No minimum ad spend
Does not require a commitment
What's Missing
Does not offer other paid social ad management services beyond Facebook
Bytes Pricing at a Glance:
Minimum ad spend: None
Setup fee: One-time setup fees vary based on the services provided and range from $595 to $2,295
Management fee: Ongoing monthly management fees vary based on services provided and range from $399 to $1,299 per month
Contract: None, but a 30-day cancellation notice is required
Bytes
is a full-service digital marketing agency offering Facebook ad management services. Bytes works with all types of businesses, but where it really stands out is its expertise in brick-and-mortar businesses, making it a great choice for local businesses looking to leverage social media to generate more in-store traffic and sales. What's more, its expert service comes at an affordable price at under $300 per month, and there's no minimum ad spend.
Bytes Pricing
Facebook ad management fees are $298 per month for ad spends under $2,300. Once ad spends reach $2,300, the management fee switches to 15% of your monthly ad spend. This makes Bytes very affordable for all budgets and one of the lowest cost ad management services on our list.
Bytes Features & Services
Bytes focuses on advertising for industries such as law firms, restaurants, and healthcare. As a result, they are well-versed in brick-and-mortar social advertising strategies designed to drive local foot traffic. In addition to offering affordable Facebook ad management, Bytes can also assist with Google Ads, Google Analytics, website hosting, emergency support and cleanup following a website hack, and quarterly review calls on top of monthly reports.
Bytes offers the following digital marketing services and features:
Paid social media management: Local businesses will have the peace of mind knowing that their social ads are in the hands of not just Facebook Ads experts, but brick-and-mortar advertising experts.
Paid search management: Bytes also offers Google Ads management services, which is great for local businesses advertising on both search and social platforms.
Website design and development: Websites speak volumes, so get a beautiful and functional site at an affordable rate that reflects your business.
Managed web services: Bytes offers web hosting, web analytics, and hack cleanups (a service not offered by the other services we compared), as well as website security and emergency website support.
Search engine optimization (SEO): Build your organic search ranking with professional SEO services to further increase visibility efforts.
Account management: Facebook ad accounts are professionally managed in-house from one of its New England offices (Burlington, Vermont, and Portland, Maine). A really unique aspect of their account management is that they are available to travel to meet in-person, giving them a more personal feel.
Reporting: Monthly reports are delivered to clients to keep them up to date on how their account is performing.
Customer support: Bytes is available by phone, live chat, and even in-person meetings to help provide a great service to its customers.
Thinking it sounds like Bytes is the right choice for your business? Get in touch to learn more about what Bytes, as a fellow local business and marketing agency, can do for you.
Disruptive Advertising: Best for Aggressively Pursuing Paid Social
Disruptive Advertising

What We Like
Top-rated service quality
Full-service digital ad agency with a wide range of services and expertise
Clients consistently see a higher ROAS when using its service
What's Missing
High management fees
With pricing on a custom basis, pricing is not overly transparent
Disruptive Advertising Pricing at a Glance:
Fees: Minimum monthly ad spend and other fees are tailored to individual clients needs
Contract: Varies
Disruptive Advertising
is a top-rated digital advertising agency that offers social media management services, including Facebook ad management. It is a highly regarded marketing agency that stands out for its aggressive approach to digital advertising and a history of yielding a high return on ad spend for clients. It's best for businesses that use paid social as their primary marketing channel and are keen to get a little disruptive in their industry.
Disruptive Advertising Pricing
Disruptive Advertising offers pricing on a custom, client-by-client basis in order to meet the unique needs of each business. Since it doesn't offer prepackaged pricing, we can't explicitly say how much it costs, but after speaking to a sales representative, it's safe to say you can expect monthly management fees to minimally be around $1,000 per month. Contract length also varies but starts at six months.
Disruptive Advertising Services & Features
Disruptive Advertising offers a number of services beyond Facebook ad management. It also offers paid search, display advertising, LinkedIn advertising, ecommerce management, retargeting, Google Ads suspension assistance, landing page design, site testing, and website audits.
In addition to Facebook ad management services, Disruptive Advertising also offers:
Paid social: Disruptive Advertising offers expert Facebook ad management services to help businesses achieve their goals and reach a higher return on ad spend (ROAS) through strategic campaign creation (including landing page design), as well as optimization.
Paid search: Get found in search results using paid search ad management for Google and Bing/Yahoo.
LinkedIn advertising: Advertise on LinkedIn to reach industry professionals and to better market a business-to-business (B2B) business.
Ecommerce management: Set up shopping ads on Amazon, Google, and Bing/Yahoo, get better user data and analytics for strategic marketing, and decrease cart abandonment.
Google Ads suspension assistance: Businesses that have found themselves with a suspended Google Ads account can get assistance in reviving their account so they can get back to generating leads and sales through Google.
Ad management: Clients are assigned to work with an expert account representative, who serves as a contact person for the dedicated team assigned to work on their account. Accounts are constantly monitored and campaigns are updated weekly. This is unique in an industry that often takes a "set it and forget it" approach.
Reporting: Clients are kept in the loop on account performance with a monthly report, and depending on the contract you choose, some also receive monthly calls to review their accounts.
Customer service: Disruptive Advertising is available by phone.
If you're looking to get more out of your investment and great results with a higher than average return on ad spend, learn more about Disruptive Advertising (pay-per-click (PPC) proposals are free).
Fiverr: Best for Commitment-Free Facebook Ad Management
Fiverr

What We Like
Very competitive prices
No contracts
Transparency
What's Missing
Service quality varies by freelancer
Fiverr Pricing at a Glance:
Minimum ad spend: None
Setup fee: Varies, but averages around $95 to 250, which is higher than some of our other service providers that offer free setup with ongoing account management
Optimization fee: Varies, but averages around $25 to 250 (for top-rated sellers)
Contract: On a project basis
Fiverr
is the leading online marketplace for sourcing professional freelance services for small businesses. Fiverr connects businesses to freelance consultants, offering a variety of Facebook Ads management services from new account creation to ongoing account management and optimizations. Fiverr is the best option for businesses looking for commitment-free Facebook ad services at highly competitive prices.
Fiverr Pricing
Fiverr pricing starts at just $5 but varies by seller and services offered. Sellers define services offered at specific price points, so you know what you're getting for the price. The cost of a new Facebook Ads account is around $95 to 250 for highly rated sellers. Account optimization services range from around $25 to $250.
Fiverr Services & Features
Fiverr is really unique compared to the other services on this list in that it gives businesses the opportunity to choose specific individual contractors or sellers to work with for specific one-off services and commitment-free management. You will find that not only are there a number of sellers to choose from, but a number of different services and packages available, ensuring that you can find exactly what you're looking for between price and service.
Through Fiverr, you can find freelancers offering a huge array of services, such as:
Social media management: Outsourcing social media account management is an affordable way of creating and maintaining a social presence, saving you a great deal of time.
Paid search management: On top of paid social services, businesses can also find professional paid search management from building new Google Ads campaigns to A/B testing landing pages.
Graphic design and video production: Great ad copy will fall flat without great imagery. Fiverr has the pros who can source, adjust, and produce the graphics and videos you need to make great Facebook Ads.
Landing page design: If you're not directing clicks to your Facebook page, you will want to be sure to use professional landing pages. A good landing page increases user engagement and your overall conversion rate, making it a sound investment.
Web design: Fiverr also has all of your website needs covered, whether that involves building an entirely new site on platforms from WordPress to Squarespace or building a custom plugin for your site.
Account management: Your account will be managed by the gig you choose. While some services will be handled by individual freelancers, there are marketing agencies that use Fiverr, so your account may be managed by an employee of the agency just like if you chose any other Facebook ad management service provider.
Reporting: Again, this will vary based on the gig you purchase and what's included with it. However, its standard for Facebook ad management services is to provide clients with a monthly report (typically sent via email).
Customer support: A unique feature of Fiverr is that as the customer, you get support from both the provider you chose and directly from Fiverr if you have any issues with the service you receive.
Get exactly the services you're looking for—whether you want to hire a pro to build out your new Facebook Ads account, need help with creating great landing pages, or have been using Facebook Ads for a while and want to offload your ads to the experts. Find the exact service you want by heading over to Fiverr.
Frequently Asked Questions (FAQs)
How can businesses market on Facebook?
Businesses can use Facebook as a marketing channel in a number of ways, from Facebook business pages complete with a call to action (CTA), to participating in or creating a Facebook Group to connect with your target audience over a shared interest, and to Facebook Ads to build brand awareness and generate sales. Get the complete details on how to grow a business with Facebook advertising.
How much do Facebook Ads cost?
Facebook Ads is a pay-per-click advertising platform where advertisers pay based on user interactions with their ads. The average cost-per-click (CPC) across all industries and locations is $1.86, though costs vary widely from business to business and can cost as little as 50 cents to over $20 per click. It is generally considered an affordable advertising channel for businesses of any size as there is no set minimum ad spend. Learn more about Facebook advertising cost.
What are the best social media management tools?
There are a number of social media management tools on the market and they're not all created equally. The best social media management tools for small businesses include Hootsuite, Buffer, Agorapulse, MeetEdgar, Sprout Social, Mailchimp, Tweetdeck, and more. The best one for you will depend on which social platforms you're using, whether you need to manage paid social, and your budget.
Bottom Line
Finding the right Facebook ad management service for your small business will depend largely on the type of industry you're in, your budget, your needs, and your Facebook marketing goals. Overall, the best Facebook Ad management service is Hibu. It offers expert Facebook ad management with zero management fees, so your ads are not only professionally built and optimized, but 100% of your total advertising budget is allocated to ad spend. Pretty awesome.
You Might Also Like…