Your domain name is your website's address—it's what people type on their browsers to view your website. Your domain name also impacts your branding, search engine ranking, and social media marketing. If you need help coming up with the perfect domain name, find out how the pros came up with theirs in this article.
Here are 25 ways to come up with domain name ideas for your business website.
---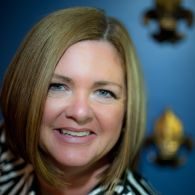 1. Choose a Name That Will Help Expand Your Product and Service
Ellen Cagnassola, Owner, SweetSoaps.com
I was a stay-at-home mom looking to build a business to allow me to stay home and raise my kids with a flexible work schedule. Making glycerin soap with my then three-year-old daughter, I remarked to her that it looked like candy. I decided then that it should be called Sweet Soaps. That soap company progressed for 15 years and I then turned it into a social media company using the tagline "marketing that cleans up." Pick a domain that allows you to expand on a product or service that is not too specific.
---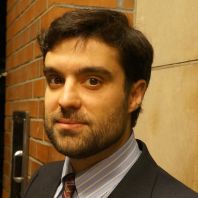 2. Look Up Synonyms in Order to Find an Available .com Domain Name
Brad Hines, Owner, NerdPlaythings.com
When I opened up my ecommerce store, I had my heart set on anything quirky that described that I sold educational and brainy toys. Using a domain with anything but .com (ex: .net, .org, .co) was out of the question since people tend to assume a domain has a .com ending, and I didn't want to drive traffic to the wrong website.
NerdToys.com was my first choice, but was way too expensive. I instead looked up synonyms for toys and found playthings. I secured NerdPlaythings.com for $8 and haven't looked back.
---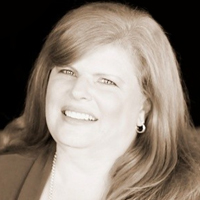 3. Include Keywords in Your Domain Name
Aimee M. Skillin, Social Media Educator and Coach, Social Media Languages
The name of my company is Social Media Languages. Five years ago, when I formed the company, I wanted the name as the domain. It was not available at the time, so I had to think about how to be creative but still maintain something of the original name. I had work to do to come up with something that used some of the original words of the company name. I used so many different combinations of the three original words, but to no avail. Finally, I put in SociaLanguage.com and it was a hit!! It maintained some of the original words, which was important for branding and SEO, and I decided it looked kind of cool. It has been a little difficult when I give the domain name, though, having to specify the one L.
---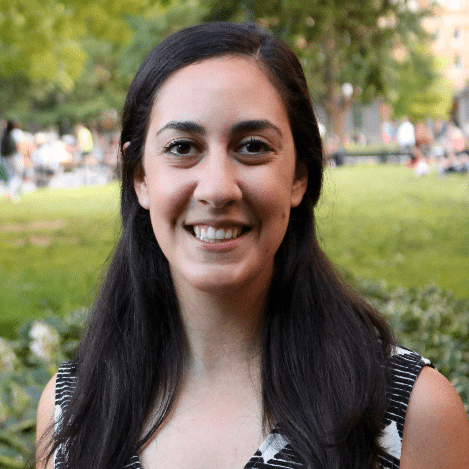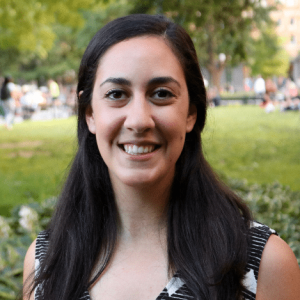 4. Check the Availability of Your Chosen Domain Name
When planning your website, there's nothing more disappointing than having your heart set on a perfect domain name only to find out that it's no longer available. So before deciding on one, use this domain search tool from Bluehost to check your shortlisted domain names for availability. If your name is not free, Bluehost will offer similar sounding names for you to consider.
---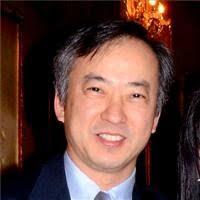 5. Avoid Being Too Specific with Your Domain Name
Yungi Chu, Owner, HeadsetPlus.com
Fifteen years ago, I knew that I wanted to be in the business of selling "headsets," but I didn't know what else I was going to add in the future—thus the domain name "headset+" or "headsetplus." This way, it keeps my options open for other products I might want to add down the road.
---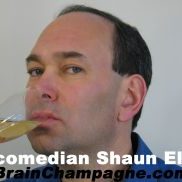 6. Choose a Name That People Will Remember
Shaun Eli Breidbart, Comedian & Executive Director, BrainChampagne.com
Most people in my business (stand-up comedy) simply have their name .com. But with my name (Shaun Eli), people would probably misspell it. Anyway, it's not memorable.
I wanted something people would remember. Having a rhyme helps. And since I like Champagne, I think of my comedy as a premium product and consider stand-up comedy, in general, a pleasure for the mind. So I came up with BrainChampagne.com. People remember it. I've had people come up to me on the street and ask, "Are you Brain Champagne?" That's because they remember my URL way more than my name.
---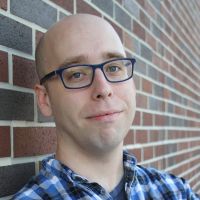 7. Buy an Intriguing or Humorous Domain Name
Jason Klamm, Founder and Director, StolenDress.com
I created StolenDress.com in 2003 almost on a dare. Now, 14 years later, we've produced two feature films (with a third coming out in 2017), two books, and we are a burgeoning podcast network. While living with eight roommates in North Hollywood, California, in 2003, a friend, Chad, said, "You should buy stolendress.com. Because it would be funny." And the tagline could be: Did we steal yours? Based on his whim, and with little money in my pocket, I decided to buy StolenDress.com, and it soon became the home for all of my productions. It has hosted numerous shows and films, and we continue to churn out fun, mostly comedic, projects.
---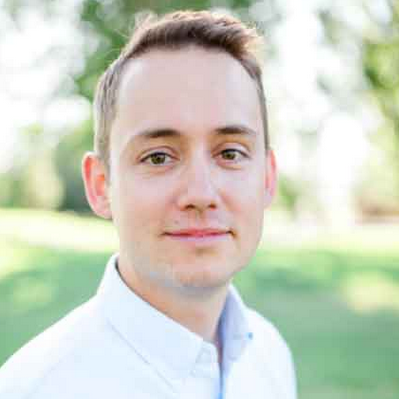 8. Set Objectives That Will Reflect Your Brand
Caden Rhoton, Founder, Dime Dad
When I was thinking about names for my business, I wanted to land on something versatile. Because my site is about personal finance, I wanted there to be some reference to money and finances. I also wanted to tie in the family aspect. I'm trying to help young families specifically, so I wanted that to come through. Lastly, I wanted a moniker for myself. Some sort of nickname by which to be able to refer to myself. With that criteria, I set about making a list of names that would fit the bill. I finally landed on dimedad.com. It accomplished all three of my objectives, and the nickname is starting to stick! Friends and family are now calling me Dime Dad. The power of a good name lies in its memorability and versatility.
---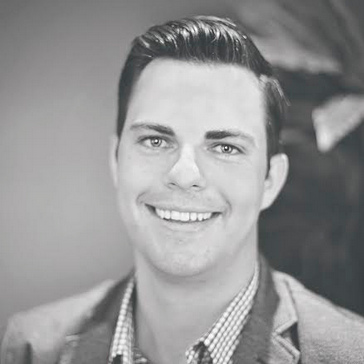 9. Make Your Domain Name Reflect Your Company's Vision
Christian Jones, COO, BestCompany.com
We arrived at the domain name BestCompany.com because it perfectly describes our mission in multiple ways. First, we want to be able to connect consumers with the best company for their personal situation. Second, we want to be the best company to work with and the best company to work for. In the end, choosing BestCompany.com was easy, because our intended target audience has always been those searching for the best company and we just want to help in that search.
---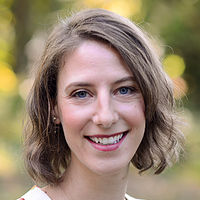 10. Consider a Unique Conversation Starter Domain
Rachel Mendelowitz, Co-Founder and Partner, The Rivington Group
We provide support for the People function within organizations, so our services are broad and touch upon very common keywords, like "work," "culture," "teams," and "leaders." Of the few names we liked, the .com domains were, of course, already taken. I then started brainstorming names that were meaningful to me personally and professionally. I eventually resigned myself to going back to school for clinical psychology even though my heart wasn't in it, and as I was researching grad programs, I came across a description of organizational psychology, which is the study of people in the workplace. In my tiny apartment on Rivington Street, the sky opened up for me as I realized there was a name and an entire field of study for what I wanted to devote my life to.
Ten years later, The Rivington Group was born. Our domain name, www.therivington.group, goes against all advice I received to stick to a .com domain, because I don't think many people type full domain names these days. The .group is a bit confusing for some people when they email me for the first time, but I get so many comments and questions about the name from curious clients, I think it has ultimately served us well.
---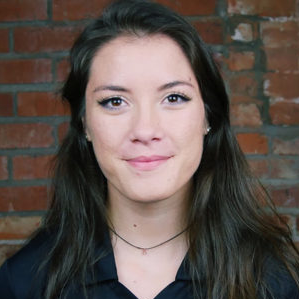 11. Get Inspiration from Symbolism That Matches Your Brand
Hannah Joslin, Sr. Director of Communications, Ulzi
Ulzi was named for the ancient Buddhist-Tibetan "eternal knot" ulzii. It symbolizes the interdependence and interconnectedness of all things. This notion was brought to the company through Madison, our Growth Director, who already had a tattoo of a variation of the eternal knot. As a security startup creating a safety app that relies on community, and the first crowdsourced safety app that uses artificial intelligence to make everyone safer and free to live however they choose, it only made sense that we make the symbol a core part of our branding. The knot as our logo represents our team's dedication and passion for making the world a safer place, one community at a time.
---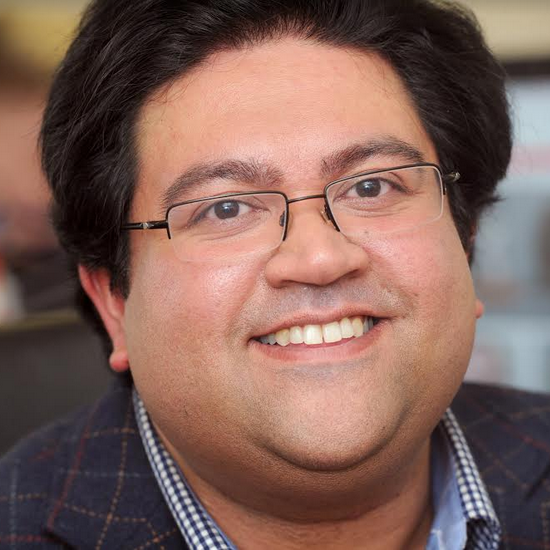 12. Play Around with Spelling to Get a Better-Priced Domain Name
Partha Goswami, CEO, Oostor.com
When our team was coming up with ideas for a name, we first started thinking about the emotions we wanted people to associate with our products and the website itself. We came up with different words and sounds that people make when they see something eye-catching, like: wow, mmm, nice, and the crucial one ooh (ooh, that's nice!). Then our CEO spontaneously said ooh store (we are ultimately a store), and everyone liked the sound of the word combination. We took off the "h" from the ooh and we had our initial brand and domain name, which was oostore.com.
However, when we looked up the price of this domain, it was very expensive for a startup to purchase. Disappointed with the cost issue, we started to play around with the domain name and ended up taking out the letter "e." Taking off the "e" was the best decision ever, as the domain cost decreased by 300 percent and the word "oostor" straight away obtained a Scandinavian/contemporary feel, which we felt worked well with the type of products we sell and the overall feel of the brand.
---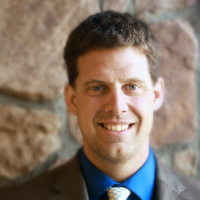 13. Draw from Your Experience
Mark Ferguson, Real Estate Agent and Real Estate Investor, Investfourmore.com
I came up with InvestFourMore.com as a play on words for buying rental properties. I had bought six rentals at the time and I ran into the problem of financing more than four mortgages with banks. I found a local portfolio lender who would finance more than four mortgages as well as some other options. I ended up starting a blog to write about my rentals, and I decided on the name, InvestFourMore, to represent being able to invest in more than four rental properties.
---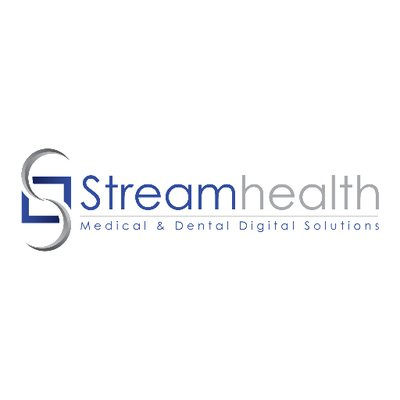 14. Add Another Word to Your Chosen Name if It's No Longer Available
Javier Odriozola Zalaf, Founder, Streamhealth Group
I was fishing on a Saturday evening as I was thinking about the possible name for my healthcare equipment supply business. As a wave hit the boat, it created this little stream of water, and so the name Streamhealth came to me. Unfortunately, "Streamhealth" by itself was taken, and so I had to work with a word to follow the name. After considering a few, "Group" was the one that provided more relevance. So, there you go, www.streamhealthgroup.com.
---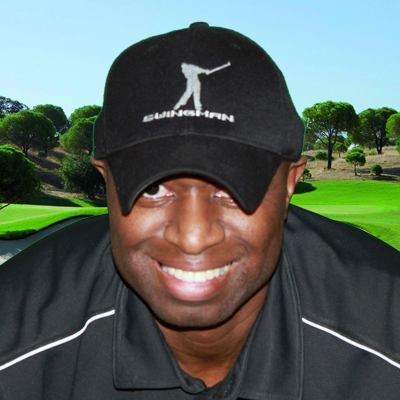 15. Use Word Association and Focus on Cadence
Lowell Fortune, Founder and CEO, NextPakk
NextPakk is a result of reading Think and Grow Rich (Napoleon Hill). After reading this book, I devoted myself to reading three books per day. Through my reading, I found that names that "stuck" had a certain cadence to them and the pattern became clear: the most memorable names have one, two, or three syllables. You hear people talk about "the next big thing," and my reading made me realize that once you have something in your possession or have achieved a goal, you're on to the next. (Once you've received one online purchase, you're looking forward to the next one's arrival, right?)
Since I was working on a solution to the problems of missed deliveries and stolen packages in last-mile logistics, I thought about boxes. A lot! Came to find out that "pakk" is Icelandic for "box." Next…Pakk…kind of had a ring to it, but it had to be able to be used in conversation, like: "Did you NextPakk it?" It passed the check, so I decided NextPakk it would be.
---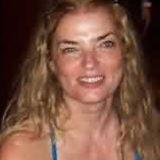 16. Create a Visual Image with Your Domain Name
Janice Rosenthal, Owner, GardenofEssences.com
I have a passion for essential oils because they are extracted from the Creator's flower petals, fruit skins, herbs, roots, leaves, tree bark, seeds, and berries. I am inspired by the fact that the Creator designed an essential oil for every ailment under the sun. Recently, I started an online aromatherapy store. The domain name of my store came to me fairly easily, because every time I have been massaged, I have felt as if I was floating in a garden of flowers filled with exquisite aromas. This is why I named my site Garden of Essences.
---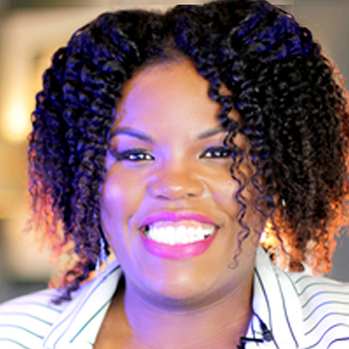 17. Give Careful Consideration to Using Your Own Name
Keenya Kelly, Strategic Brand Advisor, KeenyaKelly LLC
I came up with my name due to the desire to build a personal brand that could grow and house all of my companies. My actual name is Keenya Kelly Griffin, but since I am single and desire to be married, I knew one day my last name would change, but didn't want to have to be branded as a new name. So I use my middle name as a last name with my company and domain name.
---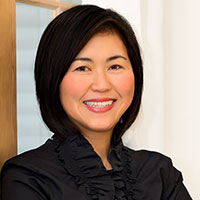 18. Identify Your Company's Value Proposition
Irlana Ho, People & Culture Expert, Culture Pivot Organizational Solutions
Looking back, coming up with my domain name was a long process. I didn't know where to start, and being a solo entrepreneur, I didn't have a team to brainstorm ideas with. I started by using tools like a mind map for brainstorming ideas. I also used online resources like Anadea, a free business name generator tool. After weeks of doing this, I realized I was stuck, mainly because my mission and value proposition were not clear to me. I now know that the key to finding the perfect business or domain name begins with knowing what it is you're trying to accomplish with your business/project/website.
For example, if it's a website for blogging, what is your mission and what will you be writing about? If it's a business, what is it you're selling and what is the value you offer to your customers? Once I discovered what my mission and value proposition were going to be, I was able to get creative, think outside of the box, and generate a list of compelling words that accurately captured the essence of my work.
---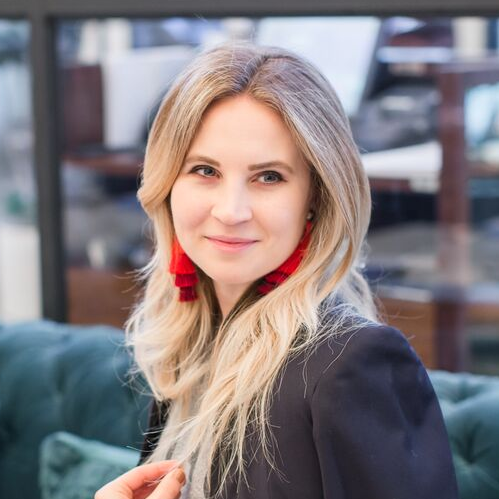 19. Add a Personal Touch to Your Domain Name
Katelyn McCullough, Beauty Planner and Co-Founder, Elwynn + Cass, LLC
My mother and I came up with our business name, Elwynn + Cass, and our domain name, as it relates to the nature of our business. We aim to bring a personalized experience to our clients and for us, Elwynn + Cass, is a very personal name. Elwynn is my mother's middle name and Cass (Cassandra) is my middle name, both of which are names that have deep personal ties for us. They are the names of family relatives and close family friends, so for us, our business name is an homage to them and the personalized touch we bring.
---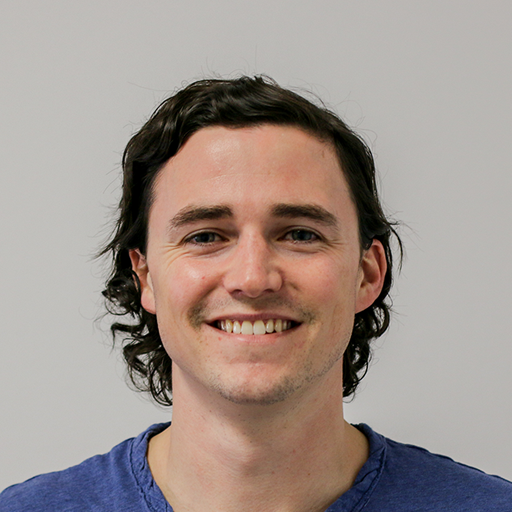 20. Get Help from Name Generators
Alan Finlay, VP, Marketing & Customer Success, Relay
When we decided to create a standalone website for Relay, it turned out that that was a pretty common name. Finding a domain these days can be challenging because it can seem like everything is taken. "Relay" needed to be in the name and I was also set on using a .com. Even though other top-level domains are rising in popularity, you'll notice that all big sites have a .com, even if they started with something else (.io, .tech, .biz, etc.). I then needed to find a simple word that worked either before or after the word Relay to make a URL. I spent weeks comparing names. Near the end, I found this website that really put everything in one place and made it easy to find the best combination for our new site.
We ended up with https://thinkrelay.com. The final contenders were askrelay.com, thinkrelay.com, relayplatform.com, and relayone.com. Our platform does a lot with AI and automation, so "think" worked the best with this theme. Askrelay was number two, but it reminded me too much of askjeeves.com.
---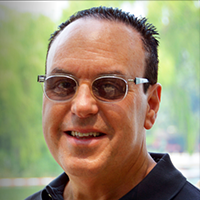 21. Pair a Relevant Domain Name with a Meaningful Extension
Jeff Sass, CMO, .Club Domains LLC
As an author, my goal is to get folks to go to my book on Amazon.com and buy it. But the book's page on Amazon is unmemorable URL and not something I can mention during an interview or print in an ad. But I don't want folks to just go to Amazon and search for me or my book title. Going to Amazon, searching for my book and then selecting it from the results is just too many steps that can easily lead to distraction.
So, instead, I registered the domain name www.ToxicAvenger.marketing (.marketing is one of the new, meaningful domain extensions, like .Club, .Shop, .App, etc.). The domain is relevant to my book's title, easy to remember, and a lot shorter than the book's Amazon URL. I very easily set the domain to point to my book's page on Amazon. Now, in all of the book's marketing materials and my advertising and promotional efforts for the book, I simply tell folks to go to www.ToxicAvenger.marketing and voilà, they are on the exact Amazon page, literally just one click away from buying the book.
---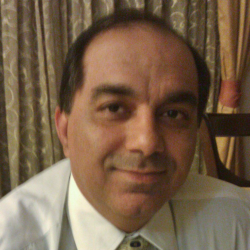 22. Make Your Domain Name Easy to Remember
Praveen Malik, Project Management Trainer, PMbyPM
In the early days of my training career, I wanted to showcase my expertise and build my brand. I started writing on Blogger using a generic profile name. In a short period of time, my posts on Blogger gained popularity. This prompted me to start my own self-hosted blog. This time, I wanted to do things right. I spent a few days searching for the right domain name but nothing struck a chord.
One fine day, my son (who was about seven years old at that time) asked, "Papa. What do you do?" and I replied that I am a Project Management Trainer. Even though I tried to explain, he could not understand the meaning of project management. But what he said in the end was precious: "Papa. You are PM doing PM." At that moment I knew the domain name for my blog, and https://www.pmbypm.com was born. It has been four years since I took the domain name. People easily remember it because of my name.
---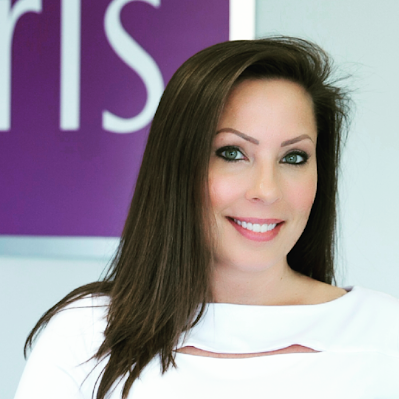 23. Conduct Competitive Analysis Before Deciding on a Domain Name
Serena Holmes, President and CEO, Tigris Events
Our team has invested significantly in digital marketing over the past few years. In fact, our efforts have completely transformed our business. One thing we learned was the importance of having your primary keyword in your domain name. We should have changed ours to better reflect what we do—before we started doing SEO in 2012—but we hesitated and four years later, made the change from www.tigrispersonnel.com to www.tigriseventsinc.com. We lost some domain authority and had to work hard to regain some of our online rankings, but it was short-term pain for long-term gain.
Before you choose a domain name, it would be a good idea to conduct some keyword research and competitive analysis to help you find one that people are looking for regularly and isn't too difficult to rank for online.
---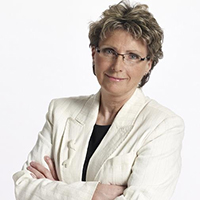 24. Brainstorm with Your Team to Gather More Ideas
Devon Thomas Treadwell, Founder/Creative Director, Pollywog
We knew that our brand name was more important than our domain name, so we focused first on coming up with a name for our business. We spent several weeks searching for a name that alluded to our core business of brand creation. It also had to be available for trademarking and not in use by any other company like ours. At one point during our brainstorming, we started asking what kinds of creatures have distinctive developmental phases, and what are they called?
This led us very quickly to Pollywog, which of course is one of the early stages of a frog. We made sure the name was available for trademarking, and then we looked for domain name options that included our brand name. We ended up with pollywoginc.com, which was available to purchase and has worked well for us.
---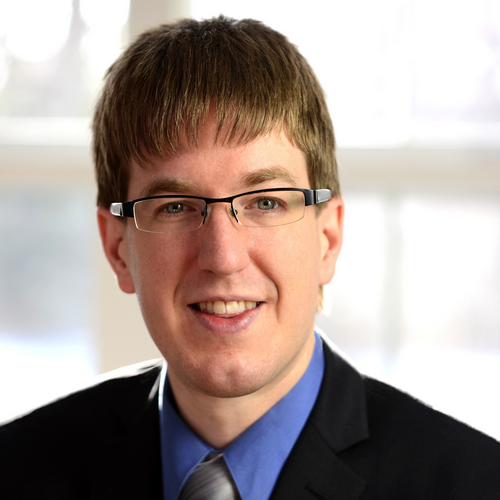 25. Make Sure the Name Stays Familiar Even After Using Word Fragments
Mike Kaeding, President, Norhart
We started by looking through a list of nouns and picked out the ones we liked the most. Then we pulled out the sounds we liked from those words and started to put the word fragments together. We generated a list of more than 1,000 different generated words and paired it down to names that we thought we could get a domain name for. From the remaining list, we did a small market study to find out what people liked the most. We wanted something easy to say and spell. It also had to feel familiar. We settled with Norhart because it has a sense of strength mixed with an element of compassion. This became our domain name and company name.
---
Over to You
Do you have your own quirky, fun, and personal story on how you came up with your domain name? Did reading these domain name ideas inspire you in your quest for your perfect domain name? Share your story in the comments below!
Once you've chosen your domain name, it's time to register your domain and create your website! Learn how to create a website with WordPress in under 30 minutes.