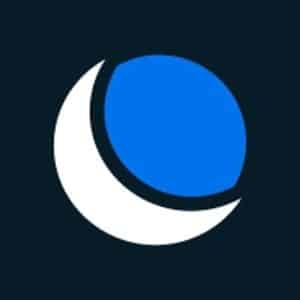 DreamHost is a web hosting provider that offers low-cost and commitment-free plans. It also provides domain registration, business email, and professional services like design, marketing, and website management and development. DreamHost is among our top web hosting company recommendations for those needing a month-to-month hosting plan with unlimited storage and a free SSL certificate.
What We Recommend DreamHost For
DreamHost is among the cheapest web hosting service providers that offer a wide range of comprehensive products. It helps you quickly set up and publish secure websites. While most competitors provide low-cost hosting services in long-term contracts, DreamHost lets you sign up for its plans on a month-to-month basis. These contract terms and subscription tiers are excellent for business owners who want to increase their online presence while making the most of their limited budgets.
Specifically, DreamHost is best for:
Businesses looking for reliable, low-cost web hosting with flexible contracts: DreamHost offers comprehensive products at the lowest rates and contract terms. Unlike most providers, it provides month-to-month subscription options, including a free SSL certificate, a website builder, and various affordable products for different needs. Its shared hosting plans include domain registration, a website builder, and solid state drives (SSDs). It is among our top picks for the best cheap web hosting providers and best web hosting companies for having the most affordable, all-inclusive plans with short- to long-term plans.
WordPress hosting: DreamHost provides a wide range of WordPress hosting plans, including basic, managed, and virtual private server (VPS) subscriptions with monthly terms. It also helps users migrate their existing WordPress sites into DreamHost for free, which is a service included in specific plans. It is also one of the best WordPress hosting providers on our website for its reliable, 100% uptime guarantee.
Ecommerce stores set up through WooCommerce: DreamHost has affordable hosting plans which are made specifically for those with WooCommerce needs. It features pre-installed WooCommerce and a storefront theme, one-click staging, and priority 24/7 WordPress support.
When DreamHost Would Not Be a Good Fit
Businesses that need more storage but cannot afford a higher-priced plan: DreamHost is among the website hosting providers that offer the cheapest base plans; however, it only comes with 50GB storage. If you need more storage space, then you may consider GoDaddy. It also offers low-cost plans with at least 100GB of storage and a minimum of three-month contracts.
Those who are not using WordPress to build a site: If you are looking into getting your site up the quickest way possible and aren't explicitly aiming to utilize WordPress, then you may look into Squarespace. It is among our recommendations for the best website builders for offering its all-inclusive website hosting service and drag-and-drop builder with ready-to-use templates.
Want to learn more about creating a professional website that can increase your online visibility and land sales? Check out our quick guide on how to create a business website.
DreamHost Overview
| Pros | Cons |
| --- | --- |
| Cheap, month-to-month hosting plans | Limited customer support channels available |
| Free SSL certificate | Free domains are not included in monthly plans |
| Very low fees on long-term plans | Unlimited storage is available for higher-tier plans |
| Shared hosting plans include a 97-day money-back guarantee | |
DreamHost Pricing
DreamHost offers two no-commitment shared hosting plans that start at $2.59 per month on a three-year contract. All tiers include a free SSL certificate, unlimited site storage, and domain privacy, among others. The main differences between the plans are the maximum number of websites, MySQL databases, subdomain per account, site storage, and FTP, SFTP, or Shell users, and inclusions like business email.
Shared Hosting Plans

Shared Starter

Shared Unlimited

Best For

Those with only one website

Teams that run multiple websites

Monthly Pricing
($/Month)*




$4.95

$8.95

12-month Term Pricing*
($/Month)

$3.95

$3.95

36-month Term Pricing*
($/Month)

$2.59

$3.95

Numbers of Websites

1

Unlimited

Site Storage

50GB

Unlimited

Number of Subdomains

5

Unlimited

One-year Domain Registration**

✔

✔

SSL Certificate

✔

✔

24/7 Customer Support

✔

✔

Domain Privacy

✔

✔

Business Email

X

✔
*Introductory pricing paid in full at the beginning of the billing cycle. Regular rates apply upon renewal, except for introductory rates for monthly terms that last for three months.
**Users must sign up on any plan with a one or three-year contract to qualify for free, one-year domain registration.
DreamHost's regular rates for its shared hosting plans, which are based on the length of the term, are as follows:
Shared Starter: $5.99 to $7.99 per month
Shared Unlimited: $10.99 to $13.99 per month
DreamHost Features
DreamHost provides straightforward and comprehensive web hosting packages that come at very low fees and no required long-term commitment. Its products are best for businesses looking for a dependable web hosting provider that does not require long-term subscriptions. Its robust features, complete inclusions, and performance also make it a solid choice regardless of your contract length preference.
In addition to DreamHost's core products, it also comes with the following:
Domain: DreamHost provides a free domain with annual subscriptions. Users can also purchase domains that come with free WHOIS Domain Privacy, an unlimited number of subdomains, and a domain management page.
Professional services: If you need expert help for your business website, you may also consider DreamHost's professional services, such as web design, web marketing, web development, and site management.
Automated backups: DreamHost offers free automatic daily backups of your WordPress website, even on its cheapest plan. This feature helps you ensure that your website is secure and safe.
SSD: Also included in all plan tiers is a solid state drive (SSD). According to DreamHost's calculations, SSDs run 200% faster than hard disk drives (HDDs) and improve a website's performance.
Need more information about domain privacy? Read our guide on what domain privacy is and why you might want it.
DreamHost Website Builder
Drag-and-drop builder with advanced options, compatible with WordPress
Create online stores, portfolios, and blogs
Wide range of ready-made website templates
Real-time search engine optimization (SEO) suggestions
Customizable design blocks
DreamHost features a drag-and-drop WordPress website editor that comes with a wide range of ready-to-use templates categorized by industry. It generates preloaded content based on the industry-specific design, which you can customize or change according to your needs and preferences.
A website creation wizard is also available; it guides users in adding functionality and design selection. This capability also inputs essential information into your website for faster setup.
Apart from the drag-and-drop builder, it also comes with a library of over 100 design blocks that you can drag to your page or post, visible through the live view. Once your blocks are moved and added, you may then personalize them before publishing or saving your page as a draft.
DreamHost also helps increase your website's online searchability through its on-page SEO tips built into the website builder. These recommendations guide users in optimizing their content for search engines to improve their websites' visibility.
Looking for more tips on creating websites and the essentials to get it running? Read our guide on the website basics that every site needs that come with a checklist for website building.
DreamHost SSL Certificates
Free SSL certificate through Let's Encrypt
Pre-installed SSL certificate in specific plans
Sectigo-verified SSL option available
Safe and secure data transfers between your website and a visitor's browser
An SSL certificate is required for all websites that sell online. Google also recognizes sites with a secure SSL and may award them with ranking boosts. Additionally, this standard security technology helps users with the following:
Avoiding not secure web browser warnings
Protecting online stores and the privacy of the customer's or visitor's information when making transactions on your website
Boosting search engine rankings
DreamHost offers a free SSL certificate, even at its lowest subscription tier, which doesn't require a long-term contract. Certain plans—like Shared Unlimited—come with a pre-installed SSL certificate. It provides its free SSL certificate through Let's Encrypt. However, it also offers Sectigo-verified options, which they recommend for ecommerce stores and sites with critical public content and customer login areas. Sectigo SSL certificates cost $15 per year.
DreamHost Custom Control Panel
No cPanel available
Custom-built DreamHost panel
Runs on separate servers
Website, database, email, and billing management
DreamHost has a customized control panel that enables users to manage their websites easily. Though cPanel—the widely used commercial web application for hosting management—isn't available, you can still find most of its functions in the DreamHost panel.
DreamHost allows past cPanel users to manually import their backup files into its custom panel. The backup file may contain all of your data, including your databases, email accounts, and sites.
DreamHost Business Email Hosting
Free business email included in almost all plans
Ad-free webmail
Google Workplace plans available
DreamHost lets users create branded business emails (e.g., name@business.com). Almost all of DreamHost's web hosting plans include free business email hosting, except for Shared Starter, DreamCompute, and DreamObjects.
Those subscribed to the mentioned plans may sign up for an email hosting plan, which starts at $1.99 per month. Plans include 25GB of mailbox storage, built-in ad-free webmail, mobile and desktop sync, and spam, virus, and phishing filters.
DreamHost's current customers may also choose to sign up for a Google Workspace plan, where monthly fees start at $6 per user. This subscription includes business email and other functions, including video and voice conferencing, shared calendars, and team messaging.
DreamHost Ease of Use
User-friendly custom panel
One-click WordPress installation
Auto-installed SSL certificates in specific plans
Customer support is very helpful
Website creation wizard, knowledge base, and academy available
DreamHost comes with many features that allow users to quickly set up their websites and keep them secure. It features a website creation wizard, ready-made templates, and a drag-and-drop builder that lets you customize and publish your website pages in a matter of minutes or hours.
This web hosting service also eliminates the usual steps, such as WordPress installation (the platform is already pre-installed) and routine backups, since it is automated daily. Moreover, its custom control panel and dashboard are more modern and straightforward than the cPanel and other providers' dashboards, like Bluehost's.
Additionally, when the need for support arises, DreamHost offers 24/7 customer service through tickets, and its help bot and a live chat channel available daily from 5:30 a.m. to 9:30 p.m. Pacific Time. It also has a knowledge base that includes a library of comprehensive articles with images to help its users.
Lastly, if you are looking for guides to building your website and getting traffic, DreamHost also provides its academy page, which features courses and videos to aid your learning process.
DreamHost Alternatives
| | | |
| --- | --- | --- |
| Best for: Businesses looking for a host with unmetered storage and bandwidth | Best for: Those who want to quickly build a site using a drag-and-drop editor | Best for: Businesses looking for turnkey web hosting plans that come with everything you need |
| Starting price: $2.75 per month on a 3-year contract | Starting price: $5.99 per month | Starting price: $2.95 per month on a 3-year contract |
Not sure DreamHost is right for you? See how it compares with other popular web hosting companies.
What Users Think of DreamHost
DreamHost reviews from users and other experts are similar to our DreamHost analysis. We have noted that it is a reliable web hosting service provider for small businesses, specifically those who want to publish their websites at the lowest cost and contract possible. At the time of publication, DreamHost has earned the following scores on other popular user review sites:
Digital.com applies a sentiment analysis on tweets about DreamHost to discover an approval rating score based on the opinions of actual users on Twitter. Based on its analysis, DreamHost has an overall approval rating of 76%, calculated from a total of 1,902 tweets.
When reading through user reviews, here are some of the trends that I noticed:
| Users Like | Users Don't Like |
| --- | --- |
| Cheapest pricing with monthly plans | No phone support |
| Responsive and knowledgeable customer support | Occasional VPS hosting issues, like crashes and IP changes |
| Excellent and reliable service | Removal of some of its features and services without notice |
| SSL certificate is included in the lowest month-to-month plan | |
Bottom Line
DreamHost is an excellent choice for those looking for the most affordable, comprehensive, and no-commitment web hosting service for setting up, publishing, and managing business websites. It features a wide range of products and subscription tiers for specific budgets and purposes. Visit DreamHost's website for more information and to find out if it matches your current business needs.