What Is Returns Management: Definition & Strategies for 2023
Returns management is a retail and ecommerce process that addresses unwanted, recently purchased merchandise. It begins with a customer requesting to return an item and ends with the item being returned to inventory, refurbished, recycled, or otherwise disposed of.
Returns are inevitable (the total rate of returns was 16.6% in 2021), so handling returns is part of any retailer's operating expenses. Optimizing your returns management process will help decrease costs, save time, and improve customer experience.
Here are some returns management strategies you can implement.
1. Gather & Evaluate Returns Data
To efficiently process returns, you must understand why customers return products in the first place. Track your returns data to identify which of your products have the highest return rate and investigate why.
You need to consider four integral data aspects of returns management to understand and optimize your returns workflow. Tracking these aspects well will give you details on your product inventory and bottom line, which impact your business, and will help you minimize avoidable returns.
Generally, return rates of 10% and below are considered positive while getting a 60% return rate is regarded as not good for business. You should monitor the volume of items being returned, specifically:
Are the same items being returned repeatedly?
Is this happening in large volumes? Look at the standard return rates per category (see our infographic on this below). For example, apparel has a higher return rate than beauty products (12.2% vs 4.3%)
If you happen to answer yes to either of the listed questions, you probably have a manufacturing or product problem. Consider a product recall or an overhaul of your production process. A third-party logistics (3PL) company can help report on the number of returns and even specify which batch they came from.
Monitor these key metrics:
The sales percentage loss due to product returns
How many returned products can be reincorporated into your supply chain via the returns management process
From these metrics, you can develop a strategy to minimize revenue losses. For example, retailers specializing in consumer electronics can invest in tools and systems to repackage refurbished items for new shipments (or outsource them to a 3PL provider).
Identify any failure patterns among the returned products. Quality assurance becomes crucial in this aspect. You need to figure out what went wrong to correct the problem before it happens again.
You can lose millions of dollars in potential revenue if you do not monitor your returns management process. Assess the value of a returned product and determine if any part can be refurbished, reused, or provide value back to your company. Automation tools such as fulfillment, inventory, and returns management software can help you monitor the number of returned or lost items, which you can then use to track the total profit those returns cost you.
Evaluating returns data also gives you insights on your returns management workflow and helps you understand the following:
Each product and product category's return rate
Percentage of returns resold at full price, at a discount, or salvaged
How to optimize your returns routing for efficiency
The cost to process returns per product through each return channel
2. Design Your Returns Management Workflow Properly
Make it easy for your customers to make returns since it builds trust and impacts customer loyalty. The latest Narvar Consumer Returns Study shows that 70% of shoppers who initiated returns with a store are more likely to stick with the retailer if the returns or exchange process was easy.
An efficient returns management process reduces the time between a customer initiating a return and receiving a refund or replacement product. Here are some ways to streamline the returns process and experience for your customers:
Have a clear return policy
Offer free return shipping
Give shoppers tracking numbers for their returns
Issue refunds or credit customers' accounts with equivalent store credits on time
In the backend, there are some tools and processes you can implement to optimize the returns process:
Return Merchandise Authorization (RMA) numbers make identifying incoming returns easy. An RMA is a numbered authorization provided by ecommerce or mail order businesses to allow a product return.
Barcode/RFID readers or handheld, wireless scanners help scan and track returns faster. Wearable technology, such as scanners that attach to a glove or straps to a wrist, improves productivity and efficiency.
A Warehouse Management System (WMS) functions as the record system for your operations and increases inventory visibility. It will also provide returns data to help your team process and improve the returns management workflow. It is also vital that you designate an area in the warehouse dedicated to returns. Learn more about planning your warehouse layout.
Standard operation procedure (SOP) manuals cover all procedures and policies to determine the disposition category (restock, repair, recycle, repackage, return) and communicate it to the team handling returns.
3. Automate Your Returns Management Process
Automating your returns management workflow increases the efficiency of routing and processing requests and reduces costs and inaccuracies. A returns management tool can help with everything in the returns process from start to finish.
Return management systems are web- or cloud-based platforms that help sellers handle returns smoothly. They're usually available as SaaS (software as a service) platforms, and some are free.
You can use these tools to create an online portal for customers to initiate returns and approve their requests based on automated conditions—cutting down drastically on human labor and room for error. They also facilitate exchanges, issue credit, make return transactions much easier to track and simplify the process of getting a return label to your customer by creating and emailing it automatically.
Many of our top shipping software recommendations include returns management tools; ShipStation, particularly, stands out for its robust returns management offerings.
4. Outsource to a Fulfillment Company
Incorporating your returns (reverse logistics) into your fulfillment (outbound logistics) will significantly improve your returns management process. Moreover, partnering with a fulfillment company means outsourcing many labor-intensive processes—including fulfillment, inventory, and returns management.
If you implement this strategy, processing returns could be as simple as establishing your return policy and disposition preferences with the fulfillment center beforehand, and then having all returned merchandise sent to the company's warehouse.
Not all 3PL fulfillment centers offer return services, but those usually have platforms allowing them to update you on your returned merchandise available for re-listing.
ShipBob delivers the best return services, plus fast two-day shipping with no monthly minimum to get started. Contact ShipBob for a free quote.
5. Have a Clearly-written Return Policy
Customers aren't likely to trust a retailer with their purchase unless they have a clear, agreeable return policy. That means your return policy could be what separates you from the competition—or what causes potential customers to look for a similar product elsewhere.
Did You Know?
Lack of transparency and convenient options makes the customer think twice about purchasing a product. A study revealed that 39% of shoppers wouldn't buy if they can't find the return policy and don't have the option to initiate a return by mail, and 28% will walk away if they have to contact support to initiate a return.
By providing shoppers with a clear and comprehensive return policy, you encourage trust, confidence, and loyalty in your brand—making the decision to buy much easier.
It's vital to make your policy accessible and easy to understand. Here are some tips for creating your own:
Write your return policy to thoroughly cover the details of how the transaction works. Include the following info (as it applies to your store):
Which items can be returned
Which items are non-returnable, non-refundable, and/or non-exchangeable
When items can be returned (i.e., 30 days after the purchase date)
Condition requirements for items to be returned (i.e., tags intact, in original packaging, lightly worn, etc.)
What the customer receives for their return (i.e., store credit, full refund, refund minus restocking/return fee, product of equal value, etc.)
How to initiate a return (i.e., an email address to contact, a form to fill out, a returns portal to use, etc.)
Who pays for return shipping (i.e., the store, the customer)
How to obtain a return shipping label
Which countries are eligible for refunds and returns
---
Write your return policies in clear, simple language that's appropriate for your customer base.
Prioritize clarity. You can infuse your brand's personality into your return policy by using an intentional tone, but make your word clear and direct to the point.
Avoid intimidating legal jargon like "you are required to" or "we are not responsible for." Instead, opt for friendlier ways to explain the process.
---
If you're an ecommerce seller: Make sure the link to your return policy is accessible and easily visible from every page of your site. It also helps to use bullet points or infographics to convey the core details of your policy quickly.
A few key places you can display your return policy are the following:
Your website footer
FAQ page
Product page
Cart
Checkout
Order confirmation emails
Website chat
If you are a brick-and-mortar retailer: Display a physical copy of your policy near the checkout, the front door, or both. Also, include the policy in your receipt. Ensure your staff has the details memorized (including seasonal changes) and can quickly answer any related questions.
---
6. Minimize Controllable Returns
The easiest way to handle returns is by preventing them in the first place. Some types of returns, like customers changing their minds or no longer needing the product, are not things merchants can control or prevent (aka "uncontrollable returns").
However, the top reasons for product returns are considered "controllable returns"—issues with size and fit, products arriving damaged, and the item not meeting shoppers' expectations.
Retailers can avoid these types of returns through better operations. Controllable returns result from inaccurate product representations, insecure packaging materials, manufacturing issues, and general mismanagement. Conflicts like customers finding a similar product for a better price elsewhere are also considered controllable, as product quality and price point are also within your control.
Here are some strategies to prevent controllable returns:
A report noted that 23% of ecommerce returns are due to the consumer receiving the wrong item. Picking errors are a highly controllable factor in minimizing returns.

---
Another one of the top reasons for ecommerce returns is damaged merchandise—17% of returned merchandise are damaged goods. While you have little to no control over how your parcels are handled, you can prevent damaged orders by using protective packaging.
Use quality dunnage (such as air cushions or honeycomb sleeves) during the packing process. Crinkle paper is an elegant option that can create a fun unboxing experience—but make sure to use enough of it to cushion the product.
Use waterproof lining or water-resistant poly mailers for merchandise susceptible to water damage.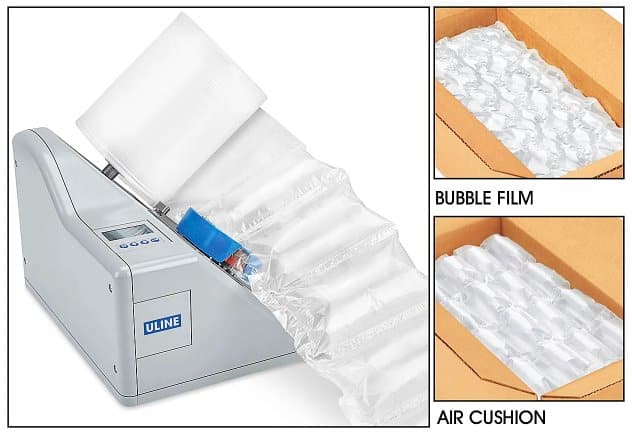 ---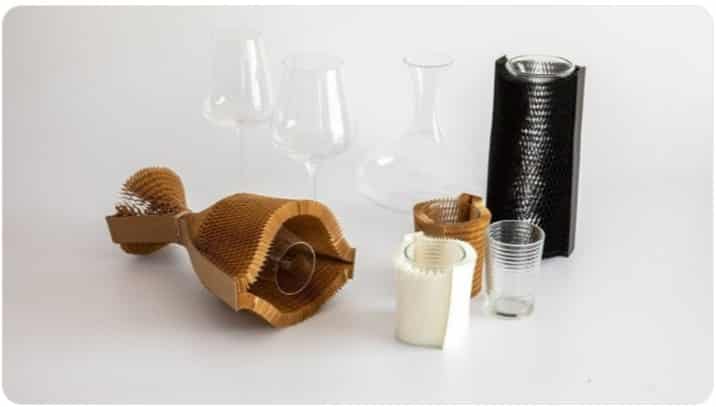 ---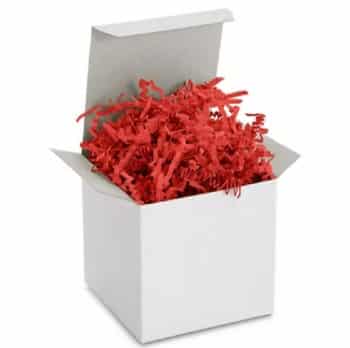 ---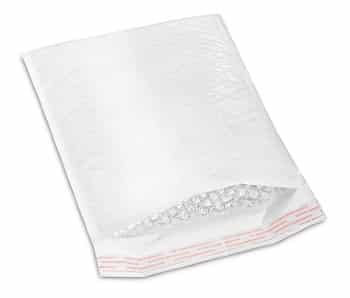 ---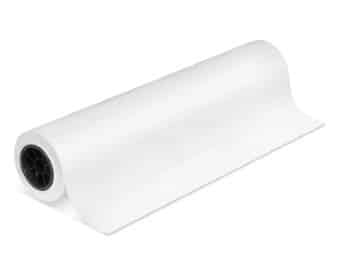 ---
---
While there is an appetite for "fit technology" tools like augmented reality (AR)—32% say they'd use them if available—shoppers still overwhelmingly rely on more traditional resources. Nearly 90% use photos, descriptions, reviews, and sizing guides. Take some time to ensure every listing on your ecommerce site sufficiently (and accurately) represents the product. Remember that the top reasons for online returns are fit, size, and color issues.
Have well-written product descriptions that are informative and clear. Highlighting features and benefits is essential, but make sure to include hard facts about materials, size, dimensions, usage, and anything else relevant.
For apparel, including sizing and conversion charts give viewers a solid understanding of how the item will fit. Consider building a useful UX tool like ASOS's Fit Assistant, which recommends a size based on user input and data from similar shoppers' unreturned purchases.
Evaluate your product photos to ensure they provide a new customer with as much info as possible. Aim to have four to 12 shots in every item's gallery, and include various photo types to answer any questions a viewer might have. Read our product photography guide to learn more.
Consider adding product videos to your listings. It doesn't require a highly-paid production team to create a professional and informative clip, and 69% of customers prefer to get information from a short video rather than photos or text.
---
Input from your buyers is an invaluable tool to identify pain points and reduce returns. So, request their reason for returning the product.
On the initial return form or during communication, provide shoppers with an option to let you know why they are returning the item. However, some customers are prone to feeling scrutinized for making returns—if they feel like they need to pass a test for their return to be accepted, they'll provide an inaccurate response.
The best data comes from giving customers a variety of valid return reasons. If your return policy aligns, include options such as "Incorrect size," "Item arrived damaged," "Simply changed my mind," and "Found a better price elsewhere."
Analyze the patterns in your incoming returns, and make adjustments accordingly.
---
Optimized Returns Process Benefits for Your Store
Streamlining your returns management will give you benefits such as cost savings, happier customers, and improved sustainability.
Faster Turnaround
An optimized returns process lets customers return and receive replacement products quickly, ultimately earning customer satisfaction points for your brand. A faster turnaround also helps your business repair, refurbish, or reuse returned products, which in turn helps cut down on the need to purchase new products.
Reduced Waste & Improved Sustainability
A streamlined returns management process lets you think of ways to reuse, resell, or recycle materials that would otherwise end up in a landfill. Aside from protecting your product margins, it also improves your brand's reputation for social and environmental responsibility (like how remanufacturing or refurbishing products lets you extend their lifecycle).
Better Profit Margins
Optimizing returns ultimately cuts costs in several aspects, from reducing transportation spending, to absorbing returned items for reselling. These all help improve profit margins.
Increased Customer Satisfaction
How your business effectively handles returns impacts customers' feelings about your brand. This is proven in numbers—77% of first-time shoppers who rated their return experience well expressed intent to shop with the same retailer again. That jumps to 96% across first-time and repeat customers who rated their return experience positively.
Bottom Line
Returns are an inevitable part of operating a retail business—whether you sell online, in-store, or both. As such, returns management should be an integral part of your business. Implementing sound strategies for your returns process can improve profit margins and, more importantly, customer experience and overall satisfaction. And through an effective return policy, preventative measures, and methodical receiving procedures, it's possible to minimize the impact that returns have on your bottom line.
As such, retailers should no longer consider returns an operating cost but an integral part of their retail strategy.