16 Best Squarespace Plugins, Integrations & Extensions
Squarespace comes packed with features and capabilities, and yet odds are there are plugins available to help further ramp up your business website. The best Squarespace plugins, integrations, and extensions can help you to easily transform your professional website into a marketing machine for your business. From tools to streamline workflows and order management to taking the headache out of accounting, Squarespace has what you need.
Before you can begin using Squarespace plugins and integrations, you need to sign up for an account with Squarespace if you don't already have one. Of course, with Squarespace, it's easy and free to create an account. Click to get started with Squarespace.
Here are the 16 best Squarespace plugins and integrations for small businesses:
1. Form Builder
Best for: Building customizable forms and thank-you pages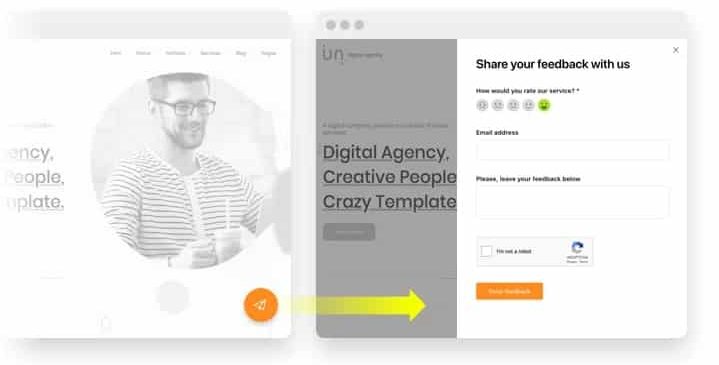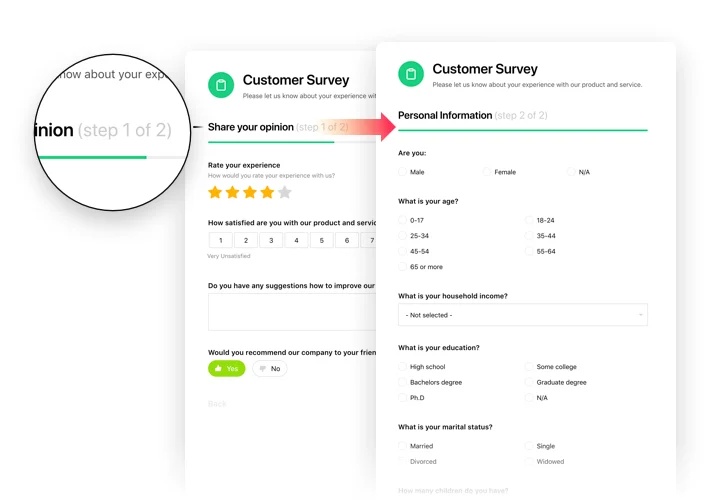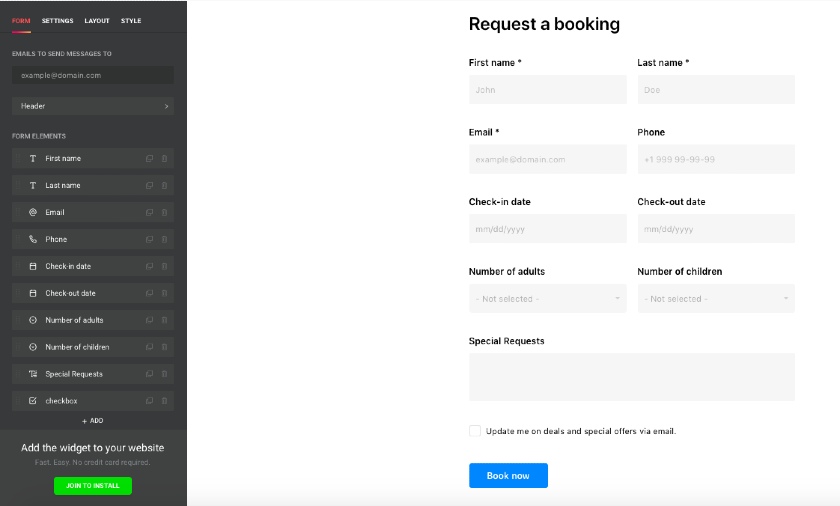 PROS

CONS

Highly customizable form to match your branding and reach your goal
Pricing for premium plans is not transparent
Build anything from a survey via live chat to a booking form
It's free
Sure, you can build forms with Squarespace, but if you want to build highly custom forms that reflect your own branding and work for your own unique use cases, there's the Squarespace Form Builder plugin. It has an easy navigation menu where you can create just about any type of form, such as a survey, feedback form, rating request, and booking. It comes with five predefined styles for form fields, editable submit buttons, the ability to add a thank-you page to your form, and custom field widths as well as floating, box, and default rectangle forms.
---
2. Google Maps
Best for: Businesses with physical locations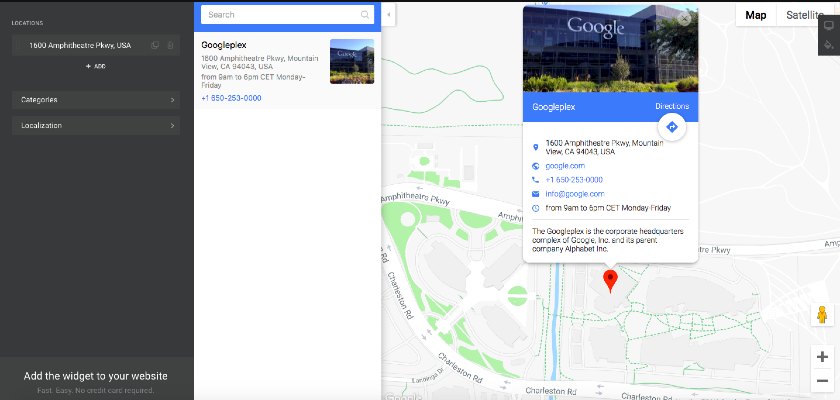 PROS

CONS

Display your address and contact information in a visually appealing way
It's not applicable to businesses without a physical address
Give site visitors a way to easily get directions to your business
It's free
Help people find you in-person by using the Google Maps integration for Squarespace. Beyond simply displaying your address on a map, it also lets site visitors get directions to you, no matter where they are, as well as by a number of different transport methods, from driving to using public transit, biking, or walking. It's a very helpful tool for businesses with a physical location, and additionally, it's free to use.
Learn more about using Google My Business, including how to set up your own business profile to help you increase visibility and rank higher in local search results.
---
3. Lightbox Anything
Best for: Creating pop-ups and lightboxes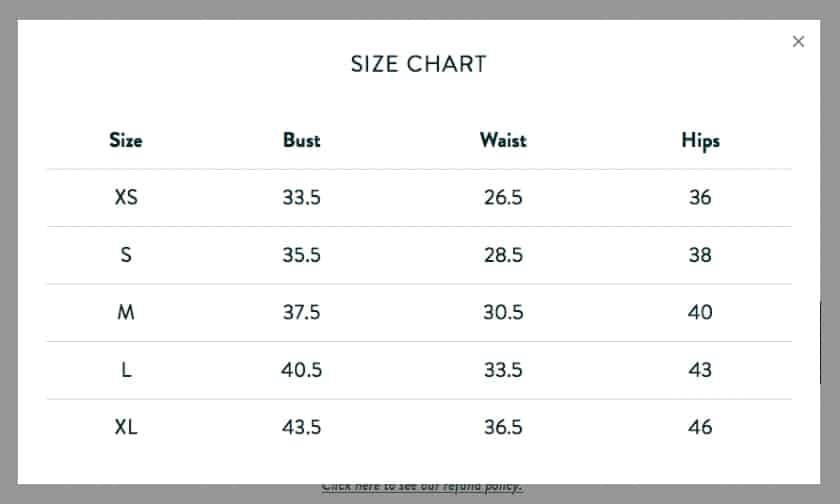 PROS

CONS

Add pop-ups and lightboxes in nontraditional ways
There's no free version available; it costs $49 (one-time fee)
Tons of customization options to fit your own branding
For basic pop-ups, you can use Squarespace's built-in tools
Provides the ability to better present certain types of information
Though Squarespace does have the ability to add pop-ups and lightboxes without a plugin or integration, there are times when you have a unique use case for a lightbox, and the built-in tools just don't cut it. For example, maybe you need to use a lightbox to display product size charts, descriptions, or details that you don't necessarily need front and center (e.g., nutritional values on food products or details such as weight and origin). This added functionality will cost you a one-time fee of $49.
---
4. Classic Accordion
Best for: Building out FAQs or providing collapsible information on webpages



Squarespace does not currently offer an accordion feature. So, if you want to present your information in a very reader-friendly way with collapsible text blocks, you'll need to use the Classic Accordion plugin. It's a great way to present information on your site, allowing readers to choose whether or not to expand and view a section. This lends to an improved user experience, which helps your site more effectively serve as a marketing tool for your business.
---
5. Mailchimp
Best for: Automating email marketing for website lead capture forms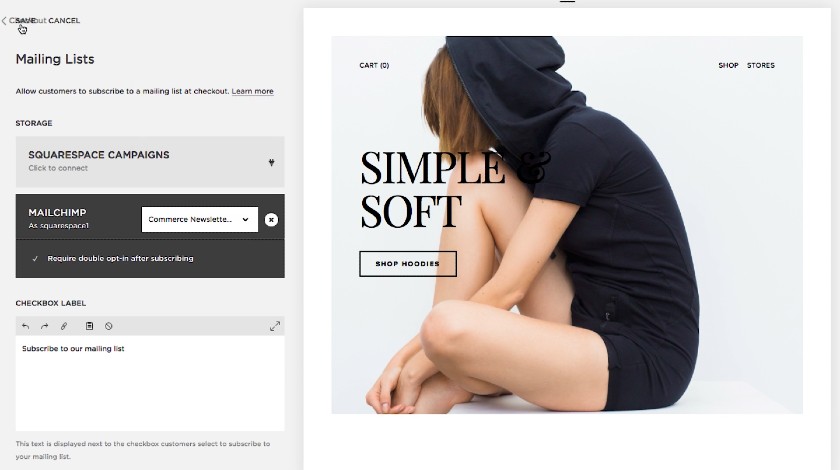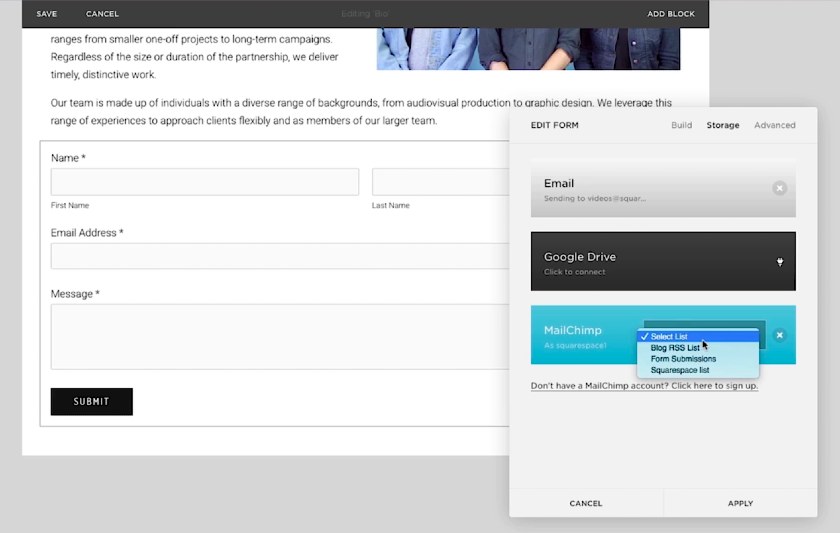 PROS

CONS

Automatically add contacts from your site to Mailchimp for lead nurture
The setup process is a bit complicated
Easily create automated email marketing campaigns
Requires a Mailchimp account
Free; low-cost plans starting at $9.99/month
Email marketing campaigns continue to be one of the best lead fostering methods, and what's great about it is that it can be automated. Mailchimp is a top email marketing platform that enables you to easily build contact lists, create professional-looking emails, and schedule emails to deploy at certain times or based on specific triggers. With the Squarespace integration, leads generated from your site will automatically be added to your Mailchimp contact lists, allowing you to sit back with the peace of mind that all leads will be nurtured.
Not using Mailchimp, but like the idea of sending automated emails using contacts generated from your Squarespace site? Use the Squarespace Email Campaigns tool instead.
---
6. Countdown Timer
Best for: Generating conversions through time sensitivity and scarcity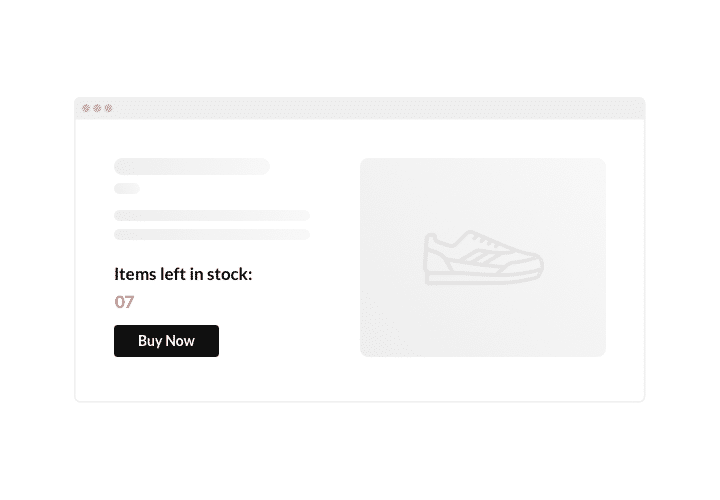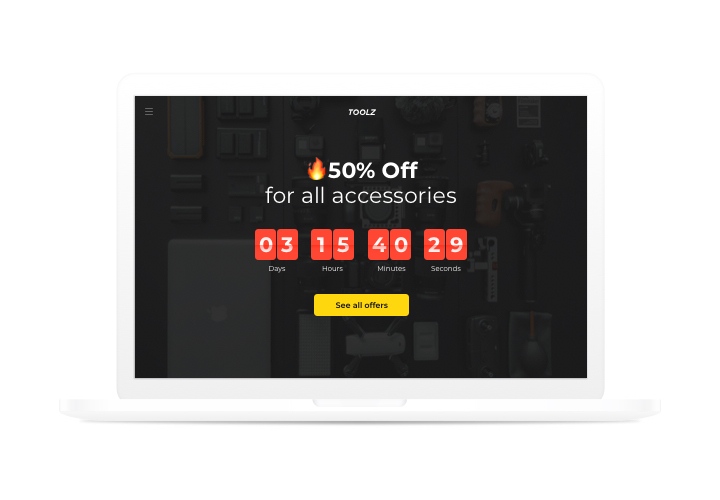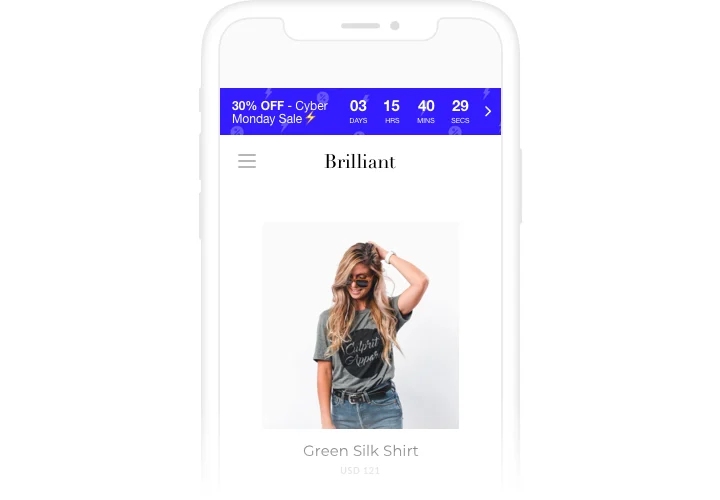 PROS

CONS

Easily create countdown timers for Squarespace websites
Advanced customizations require CSS
Increase conversions
It's a free Squarespace plugin
The Countdown Timer plugin is the best way to create timers in Squarespace. Even if you're thinking a countdown timer is simply for promoting a short-term sale, the reality is that there are a ton of ways businesses can deploy timers to help generate more website conversions. For example, online stores can use timers to incite impulsive purchases via flash sales, exit pop-ups, or to indicate low stock. Stores aside, timers can also be used to increase event registrations, bookings, and appointments.
---
7. Stripe
Best for: International payment processing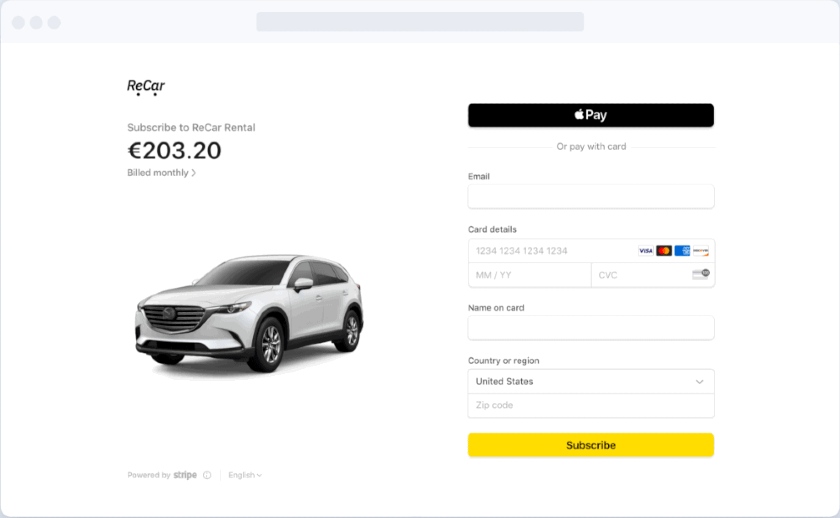 PROS

CONS

Accepts all major credit cards
Lacks the stability of Square
Process payments from just about any country
Very limited in-store payment processing options
No setup fees, monthly fees, or hidden fees
Squarespace only offers a limited number of payment processors, but if you're selling internationally, Stripe is the best. It accepts all major credit cards, such as Visa, Mastercard, Amex, and Discover, as well as debit cards and Apple Pay. There are no setup fees or hidden fees—just a simple 2.9% + 30 cents per successful card charge. What's more, is it also processes discounts, taxes, and any other costs you need to add for ancillary charges like tax and service fees.
Only selling in the U.S.? Then your better, more user-friendly and stable bet will be to use Square. If you're not sure which to choose, get more insights on Square vs. Stripe.
---
8. AfterShip
Best for: Any business that sells online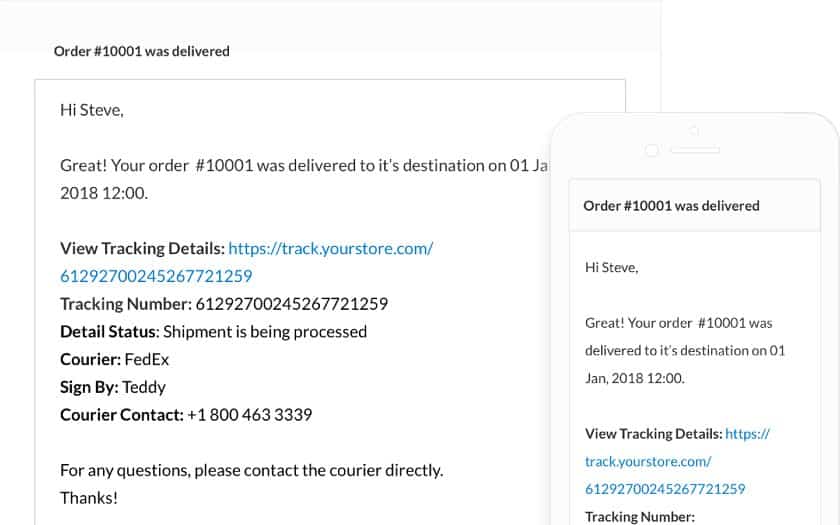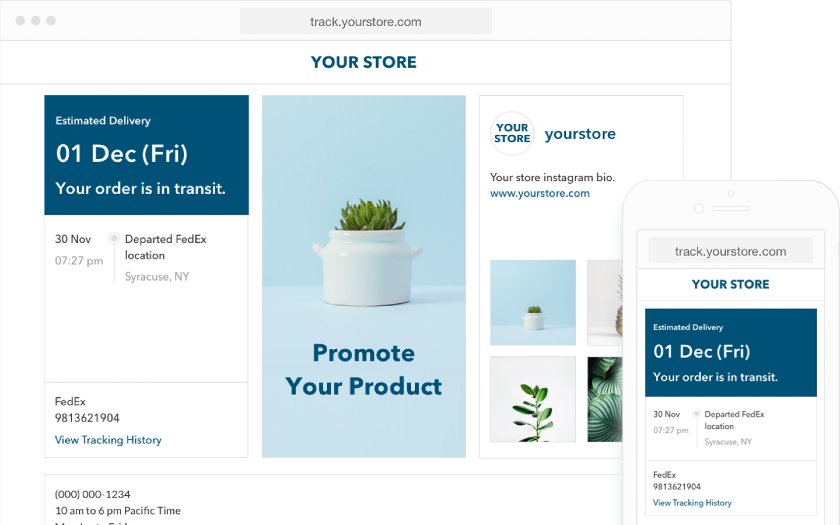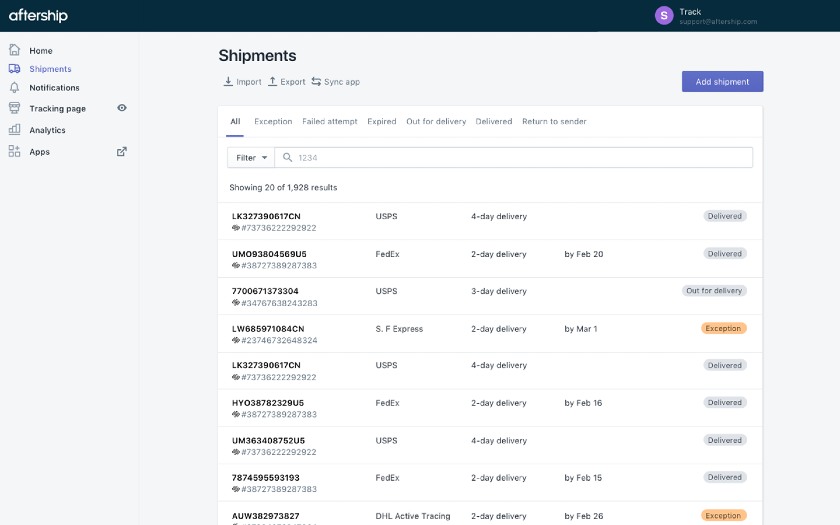 PROS

CONS

Branded order tracking for online sales
Customer support needs improvement
Automate post-sale notifications via email and SMS
There can be a delay between some carriers and status updates
Free; low-cost plans starting at $10/mo.
AfterShip is a must-have Squarespace integration for any business that sells online. It automates your post-sale messaging, including shipment tracking and status updates. It integrates with over 600 carriers worldwide, so no matter how (or where) you ship your products, you can manage everything in one place. On top of that, there's both a free version as well as affordable plans for as little as $10 per month, giving you a lot for little (or no) money.
---
9. Delighted
Best for: Post-purchase or service delivery customer surveys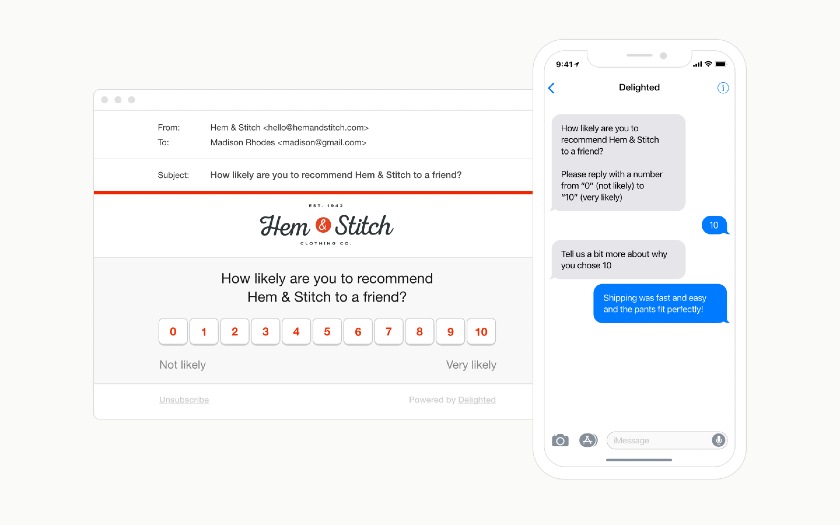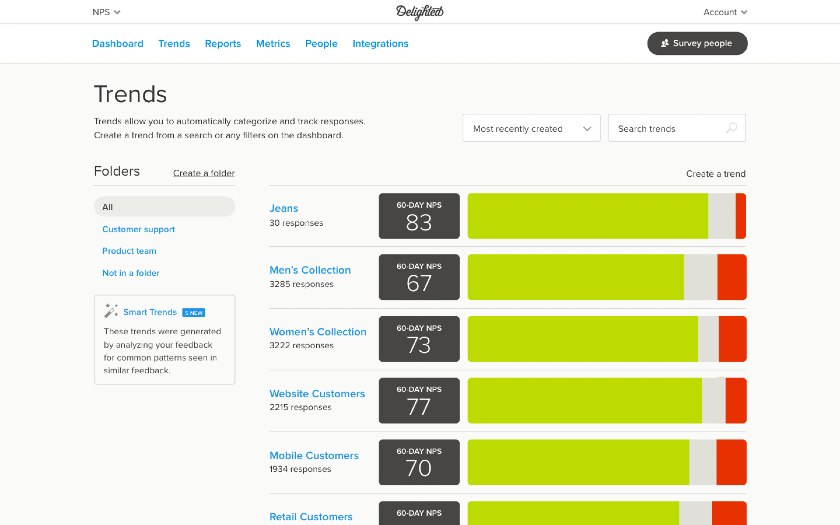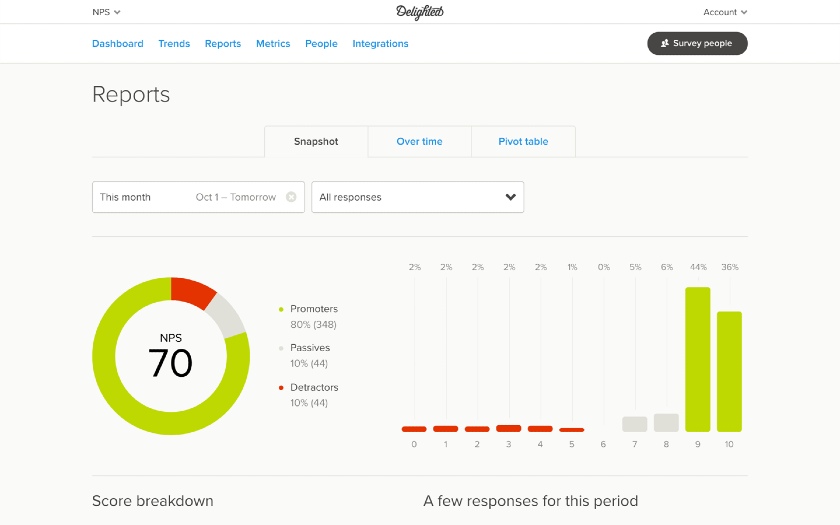 PROS

CONS

Easily get customer feedback
It does not currently integrate with third-party reviews platforms (e.g., Google or Yelp)
Set up automatic surveys based on specific triggers (e.g., 7 days after purchase)
Premium plans require annual billing
Multiple survey types available
Don't play the guessing game when it comes to customer satisfaction, and use post-purchase surveys instead. Stay in the know by giving any dissatisfied customers an open door (before resorting to third-party review sites), and get insights on what you're doing right. In return, you can work to continuously give your customers what they want, keeping them coming back. And all of these insights will cost you nothing because it's available for free.
---
10. Smart SEO
Best for: Helping your products get found in search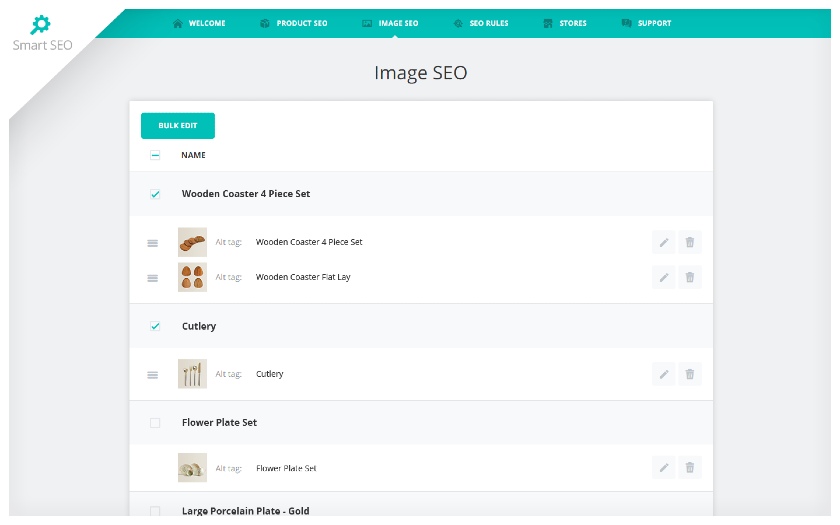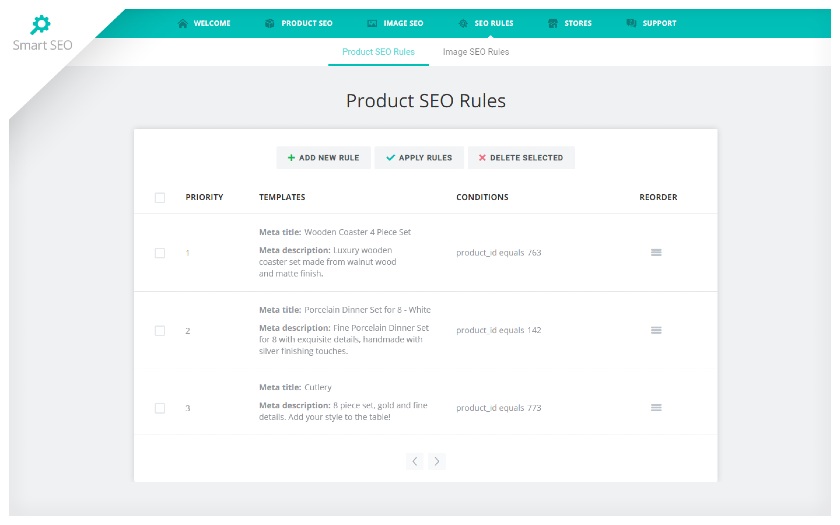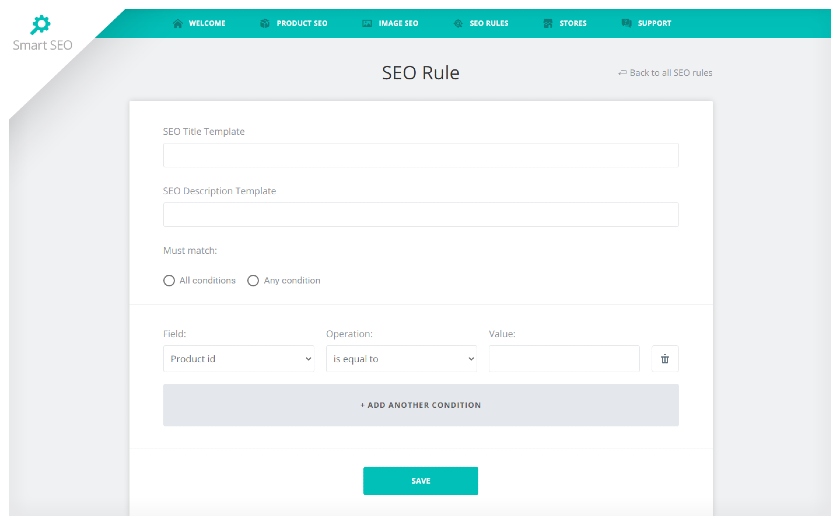 PROS

CONS

Boost your site's ability to rank in search
It's geared towards online stores
Easy to use
It's a free plugin
Squarespace offers built-in search engine optimization (SEO) tools to help give your site what it needs to rank in search results. However, if you're selling products through your site, then you'll want to also use Smart SEO to help boost your product pages. It's easy to use with forms that walk you through everything and does not require any SEO experience. On top of that, it's also a free Squarespace plugin.
Looking for other ways to improve your SEO? Learn how to rank in Google.
---
11. OpenTable
Best for: Restaurants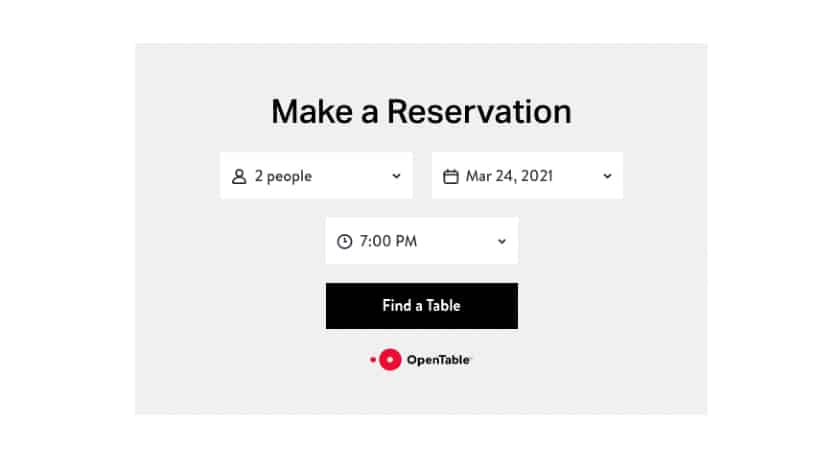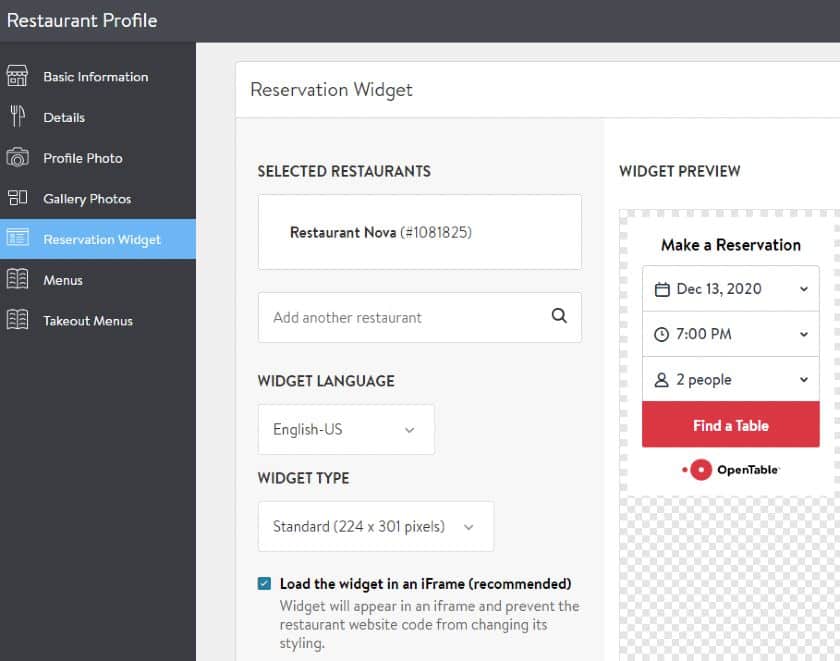 PROS

CONS

Easily take online reservations
Does not include food ordering and delivery
Increase sales
It's free
OpenTable is a great free tool for restaurants. It not only helps to increase your restaurant's online visibility as people will discover your restaurant directly through OpenTable, but it also helps increase sales by accepting online reservations. Even if your restaurant doesn't generally accept reservations, it can still be a good tool to use for special occasions, such as holidays where reservations are common at restaurants.
---
12. Slide Up Summary Cards
Best for: Organizing blog content in in a more visually appealing way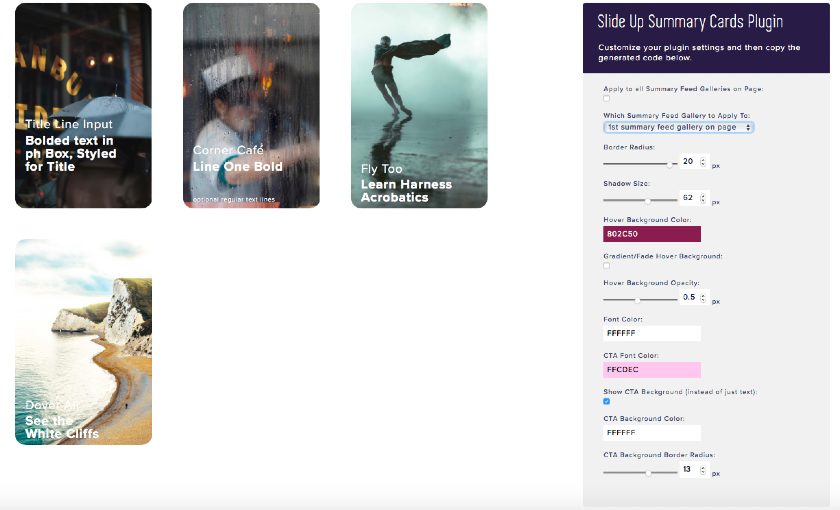 PROS

CONS

Improve your blog's design
There's no free version (one-time fee of $30)
Increase clicks and conversions with CTA buttons
Customizable and flexible
Looking to add a bit of flair to your business website's blog? Use the Slide Up Summary Cards plugin to add grid-style image cards to your webpages to showcase products, blogs, and events. Additionally, you can add a call-to-action (CTA) button or link that slides up when people hover over the card, helping to drive clicks to other webpages and leading to increased sales or and page views. Though it's not a free Squarespace plugin, it has a low, one-time fee of $30.
---
13. Facebook Comments
Best for: Business websites with blogs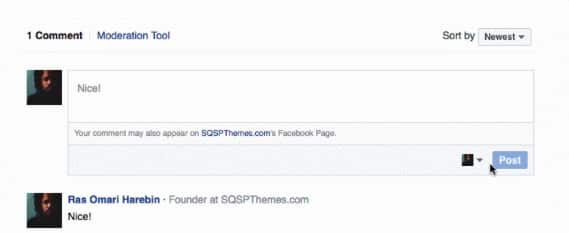 PROS

CONS

Help eliminate spam from blog post comments
Does not offer a free version (one-time cost of $19)
Increase social proof and awareness
Gives your site more credibility
It's amazing how many spam comments a blog post can receive. Not only does this flood your inbox (assuming you have notifications on for blog comments), but it can also make your site appear less credible if it's riddled with spam. With the Facebook Comments plugin, people can only comment on your blog posts when logged into their Facebook accounts. What this also means for you is that it displays commenters' names and titles, adding a layer of social proof.
---
14. Muut
Best for: Forums; blogs, and membership sites looking to increase user interactions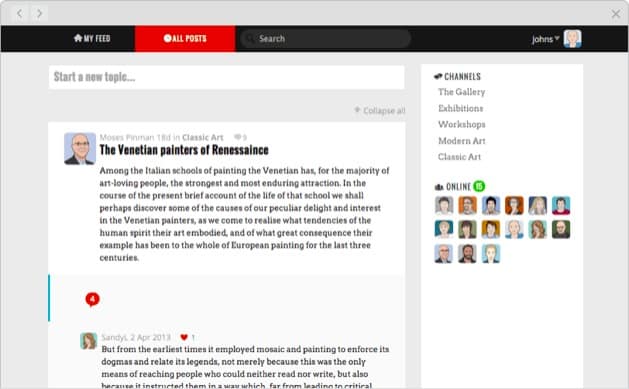 PROS

CONS

Make user-generated commenting more fun
Costs $16/month
Increase interactions
Easy to use
Want to make your forum or blog more interactive and engaging? Use Muut to add the capability of customizing the types of comments users are able to leave, such as the ability to include images and GIFs to comments. You can also customize the look of your community pages using a left-side customization panel, giving you more control over the colors, fonts, text sizes, and images of your comments so that it better matches your brand for $16 per month.
---
15. Xero
Best for: Small business accounting software, invoicing, financial reporting, online bill pay, inventory tracking, project expense tracking, sales quotes, and payment processing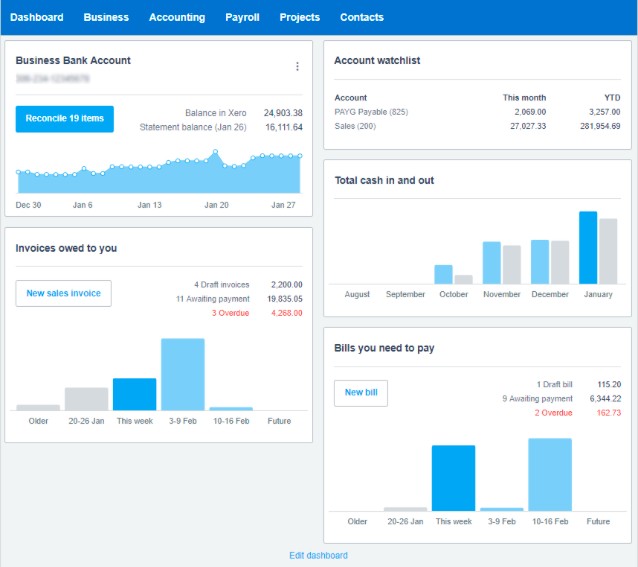 PROS

CONS

Comprehensive accounting software for businesses that accept payments online
Expect there to be a learning curve involved
The Xero integration is available for free with the Squarespace Business plan
Tons of third-party integrations, such as Stripe and Pipedrive
Xero is a very user-friendly online accounting software. If you're not already using accounting software and your website accepts payments, you should try Xero. It does just about everything you could want an accounting software to do. For example, you can use it to invoice clients, track inventory, do payroll, store your expense receipts, track project expenses, offer sales quotes to clients, and accept payments from payment services like Stripe.
If you're on the fence, it's worth noting that it uniquely offers business dashboards to help you track these things so you can understand your business' current liabilities, debt, and profits. Additionally, it's available for free with the Squarespace Business plan. Alternatively, if you're already using QuickBooks, use the QuickBooks Squarespace plugin.
---
16. Google Analytics
Best for: Website analytics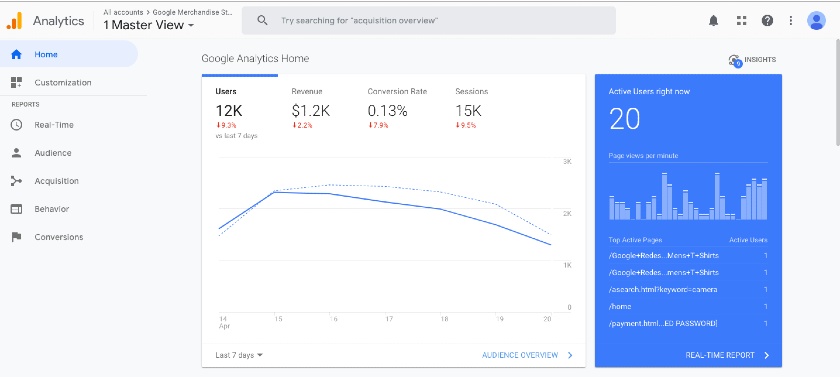 PROS

CONS

Very comprehensive visitor data and site analytics
It's not the most user-friendly
Easy to integrate with Squarespace
It's available for free
There's a lot you can glean from visitor data and website analytics. Google Analytics is the gold standard, and it enables you to see how many people visit your site, where they are located and the type of device they're using, which pages they visit, how many pages they visit, how quickly they exit your site, and more. You can use these insights to learn what content is or is not resonating well with them, then make changes to keep them on your site and land more sales.
---
Frequently Asked Questions (FAQs)
How do you build a website with Squarespace?
Building a site on Squarespace is easy. Visit Squarespace.com, click on "Get Started" in the upper-right of the screen, and select a template. Then, add in your account information, select a domain name, and complete registration. Within a few minutes, you will have your new account set up. For more guidance, read our article on building a site with Squarespace.
How do I get free Squarespace templates?
Squarespace offers dozens of free, customizable templates for customers, categorized on its website by category or use case. All of these templates can be updated using the integrations and plugins mentioned above. For more information, read our article on the top free Squarespace templates.
What are the best alternatives to Squarespace?
While Squarespace is known to be an easy-to-use site builder, there are others available that are also intuitive, such as Wix, Weebly, Shopify, and GoDaddy. Your unique website and business needs will help determine which site builder is best for you. For example, those who want maximum design flexibility with an easy-to-use site builder will find Wix to be a good choice, whereas those looking for omnichannel selling will find Shopify to be the best option. Learn more in our article on the best website builders.
Is Squarespace good for ecommerce sites?
Squarespace offers high-quality ecommerce options, including prebuilt templates for online stores, built-in payment processors, as well as many plugins, integrations, and extensions geared toward making online sales a breeze. While Squarespace plans for online stores jump up to $26 per month, it is still cheaper than Shopify and so much more user-friendly than WordPress.
What are the top website design tips?
Every business will have different website needs, but to ensure you're creating an appealing user experience, pick a good business theme, make your branding prominent, ensure that your site isn't cluttered with content, and make your messaging clear.
Bottom Line
Do more with your small business website by taking advantage of the great Squarespace plugins, integrations, and extensions. These add-ons include form builders, shopping carts, design customization tools, and more. Many of them are available for free, allowing budget-strapped small business owners to build out their site for no additional cost. And if you haven't already, create your account and start building your site with Squarespace.
You Might Also Like…