7 Best Squarespace Alternatives for Small Businesses in 2023
Squarespace is a leading site builder known for sleek templates and a beginner-friendly interface. Its tools are fairly well-rounded, but online ordering, appointment booking, and membership sites cost more, and integrations are limited. The best Squarespace alternatives fill these gaps with cheaper plans and more robust features and integrations. We evaluated dozens of options to arrive at the seven top Squarespace competitors to help you decide which to choose.
Squarespace & Best Alternatives at a Glance
Squarespace & Competitors

Free Plan

Starting Cost of Ad-free Plans*

Starting Cost for Ecommerce*

✕

$16

$23

✓

$16

$27

✓

$12

Free

✓

$23

$0 (via plugin)

✕

$1**

$1**

✓

$9.99

$16.99

✕

$2.95**

$9.95**

✕

$29

$29
*Billed annually
**Renews at a higher rate
Wix: Best Squarespace Alternative for Small Businesses Overall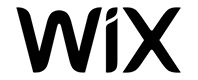 What We Like
Drag-and-drop editing, 800+ templates, and hundreds of premade content blocks for fast website design
Large third-party app marketplace
Robust ecommerce plans
Best site builder for search engine optimization (SEO)
Artificial design intelligence (ADI) template generator for web design beginners
What's Missing
Ecommerce plans are more than Weebly, where you get ecommerce starting from free
Having so many design choices can slow the process of creating a website
Limited storage in cheapest plans
Wix vs Squarespace
Wix has a free plan, Squarespace doesn't
Wix offers more design freedom and it's interface is more intuitive
Wix has 8x as many templates and 10x more apps in its marketplace
Wix has better SEO features and tools
Wix ecommerce plans include membership, appointments, and restaurant tools; with Squarespace, you'll have to buy add-ons
Wix sites are automatically backed up—Squarespace sites are not
Squarespace offers unlimited bandwidth and storage, Wix doesn't
Costs are fairly comparable, although Squarespace's base ecommerce plan comes in slightly lower than Wix's
Wix tops our list of the best Squarespace alternatives for several reasons. For one thing, its intuitive interface and extensive design options make it the best drag-and-drop website builder. With both native tools and hundreds of free third-party app integrations, it's a great site builder if you're looking for a professional business website with a ton of functionality.
Like Squarespace, it offers modern templates and prebuilt content blocks that help you build a website quickly. There's little learning curve needed to master the site editor, and you don't need any coding knowledge to make a professional-looking website so you can start building your brand's presence online.
As an all-in-one small business website builder, Wix offers the most customizable design tools of all Squarespace competitors. Even compared to Squarespace's new Fluid Engine drag-and-drop builder, Wix is still much more customizable. There are over 800 premade templates to get you started, each of which has hundreds of premade content block variations you can add to a page.
Unlike Squarespace, Wix also has advanced built-in tools that come free with certain plans. For example, appointment scheduling and reservation booking tools that cost extra on Squarespace come included with Wix's Business Basic plan. Similarly, Wix users also get access to online ordering, restaurant tools, and membership site functionality that Squarespace users can only access by purchasing add-ons that drive up monthly costs.
Recently, Wix also upped their search engine optimization (SEO) game. In addition to page-level SEO settings and its built-in SEO guide, Wix also now allows you to embed code at a page level and has Semrush's keyword research tools in the dashboard.
It also automatically optimizes images for fast page loading and adds structured schema markup for search indexing, both of which need to be manually done on Squarespace. This makes Wix our top SEO site builder for the year.
If you don't find what you're looking for in Wix's native tools, there are over 300 third-party integrations available in its app marketplace. Read our Wix review to get an idea of all you can do with the platform's built-in tools and for an overview of the integrations available to you. Alternatively, HubSpot has over a thousand apps in its marketplace.
However, if you need niche functionality only found in WordPress plugins, consider Bluehost. Plans come with a no-code page builder that significantly simplifies the learning curve, making it easier for beginners to build a WordPress website and access the 55,000-plus plugins for this popular web content management system (CMS).
Wix Pricing
| | Free | Combo | Unlimited | Business |
| --- | --- | --- | --- | --- |
| Price/Month* | $0 | $16 | $22 | $27 |
| Storage | 500MB | 2GB | 5GB | 50GB |
| Bandwidth | 500MB | 2GB | Unlimited | Unlimited |
| Ad-free | ✕ | ✓ | ✓ | ✓ |
| Free Domain & SSL | SSL only | ✓ | ✓ | ✓ |
| Site Backups | ✓ | ✓ | ✓ | ✓ |
| App Integrations | ✓ | ✓ | ✓ | ✓ |
| Unlimited Ecommerce | ✕ | ✕ | ✕ | ✓ |
| Online Ordering | ✕ | ✕ | ✕ | ✓ |
| Appointments & Reservations | ✕ | ✕ | ✕ | ✓ |
| Digital Products & Recurring Payments | ✕ | ✕ | ✕ | ✓ |
*On an annual billing cycle; monthly billing is available at a higher rate
Despite offering a ton of functionality and design freedom, Wix remains beginner-friendly. While its paid plans are around the same price as those offered by Squarespace, there is a free plan. You can use the free plan forever or just test the Wix website editor and interface before committing. In addition, there's a 14-day money-back guarantee for peace of mind.
Content-heavy sites like larger ecommerce sites or digital portfolios that require extensive storage may need more than Wix provides, especially in lower-tier plans. For this, look to other Squarespace competitors like GoDaddy or IONOS, as both include unlimited storage and bandwidth regardless of plan level.
Our Expert Opinion
Wix is a leading website builder and tops our list of the best Squarespace alternatives. Wix's design freedom surpasses that of most other site builders. Additionally, you get advanced SEO and an extensive app integration marketplace that offers almost all the functionality most websites will ever need. Take advantage of the free plan to see how to use Wix to build a website in five steps.
Weebly: Best Squarespace Alternative for Casual Ecommerce

What We Like
Robust ecommerce starting for free
Square payment processing tools are built in
Beginner-friendly, section-based editor
Drag-and-drop, multilevel site navigation menus
Large third-party app marketplace for paid plan users
New library of 100% responsive templates
What's Missing
Limited ability to customize design (especially with the Square editor)
Far fewer templates than Wix
Outdated templates on the classic Weebly drag-and-drop editor
Less intuitive interface than Wix and other Squarespace competitors
Weebly vs Squarespace
Weebly's free plan includes ecommerce; Squarespace doesn't offer a free plan and comparable plans are $27+ per month
Weebly's paid plans are less than those of Squarespace overall
Weebly includes restaurant tools in the free version that cost a lot more with Squarespace
Create a membership website with Weebly from the first professional tier; Squarespace requires you to buy an add-on for this
Weebly is another extremely popular all-in-one website builder for beginners. It's easy to use and, like Wix's paid plans, includes a free domain for the first year beginning with the Professional plan. It's the best alternative to Squarespace for ecommerce stores thanks to the automatic integration of parent company Square's payment processing features.
Weebly is also the best website builder for restaurants. Beginning with the free version, restaurants can take online orders for in-store pickup, process payments, extend coupons to drive sales, and sell gift cards. Plus, it's well-known for seamless integration with GloriaFood's Restaurant System for free online ordering and reservations.
Weebly's biggest drawback used to be outdated template designs and site templates that were not 100% responsive, but they have made some progress in eliminating that gap. Specifically, Weebly has introduced a new template library for 100% responsive sites, so your website will offer a good user experience (UX) regardless of the device used to view your site.
When building your site on Weebly, you can use the Classic editor with drag-and-drop section-based editing that's only a little less customizable than Squarespace. However, the templates on this editor aren't nearly as sleek or modern.
On the Square editor, you get sleeker templates along with a section-based editor, but you can't integrate third-party apps like you can with the Classic editor. Keep this in mind before building your website, as you can't change from one editor to the other. Read our expert Weebly review to learn more about what you can do with this popular site builder.
Weebly Pricing
| | Free | Personal** | Professional | Performance |
| --- | --- | --- | --- | --- |
| Price/Month* | $0 | $6 | $12 | $26 |
| Storage | 500MB | 500MB | Unlimited | Unlimited |
| Free Domain & SSL | SSL only | SSL only | ✓ | ✓ |
| Ad-free | ✕ | ✓ | ✓ | ✓ |
| Site Backups | ✓ | ✓ | ✓ | ✓ |
| Unlimited Ecommerce | ✓ | ✓ | ✓ | ✓ |
| Online Ordering | ✓ | ✓ | ✓ | ✓ |
| Digital Products | ✓ | ✓ | ✓ | ✓ |
| Inventory Management | ✓ | ✓ | ✓ | ✓ |
| App Integrations | ✕ | ✓ | ✓ | ✓ |
| Memberships | ✕ | ✕ | | ✓ |
| Subscriptions | ✕ | ✕ | ✕ | ✓ |
| Cart Abandonment | ✕ | ✕ | ✕ | ✓ |
*On an annual billing cycle
**Not recommended for business use as it displays Weebly ads
What truly sets Weebly apart from other sites like Squarespace is that ecommerce services are available on all of its plans, including the free one. On its paid plans, Weebly offers ecommerce features like tax calculators (available for U.S. stores), digital selling, and various payment gateways, which Squarespace only offers starting at $23 per month.
With that said, the free plans offered by Wix, Weebly, and GoDaddy aren't appropriate for business use. They are fine to use to test the platform, but they display the branding of the platform and are published on a subdomain (e.g., yoursite.wix.com), which detracts from your business' credibility. Instead, use the free versions to set up your site, choose a paid plan, and connect your domain name before launching it.
Learn how to use the Weebly website builder with the free version to test it out today.
Our Expert Opinion
Weebly is a fantastic option for those who find Squarespace's ecommerce features too expensive, especially features that require Squarespace add-ons. It's perfect for casual sellers as it includes ecommerce capabilities on all of its plans, including its free one. It also has integrations for other types of businesses, like restaurants, so you can seamlessly accept orders and take reservations at an affordable price.
HubSpot: Best Squarespace Competitor for Integrated Sales & Marketing Tools

What We Like
Only site builder that lets you build your site on a custom domain in a free-forever plan
Easily integrate HubSpot's advanced free tools for marketing, sales, and customer support, starting for free
Thousands of integrations, both native and third-party
Custom themes available
Enterprise-class security and SEO
What's Missing
Not as much customization or design freedom as Wix
Expensive jump in prices after the first paid tier
Ecommerce tools aren't native, so you'll have to integrate apps
You need the $360 per month plan to gate pages for members vs $27/month with Wix or free with GoDaddy
HubSpot CMS vs Squarespace
HubSpot offers a free-forever plan vs a 14-day free trial for Squarespace
HubSpot has much more functionality thanks to thousands of available integrations
HubSpot's tools are more powerful and advanced, especially for lead generation and nurturing
HubSpot plans are more expensive than Squarespace's and pricing jumps drastically after the first paid plan
Squarespace plans come with a free domain and business email the first year; HubSpot's don't
You may know HubSpot for its famous customer relationship management (CRM) tools, but its content management system (CMS) is equally as impressive. To start, it has a free-forever plan that integrates with all of HubSpot's other tools. As many of these can also be used for free, HubSpot is much better for sales-oriented businesses than Squarespace in this regard.
In fact, one of HubSpot's greatest advantages is that it has robust sales, marketing, and customer support software that can scale with your business. Businesses of any size can use them in both free and paid versions.
In addition, HubSpot has around a thousand third-party integrations and more through apps like Zapier. Plus, security and SEO are enterprise-grade, ensuring that your site can get found online and your data will be protected.
Its drag-and-drop builder is fairly intuitive and is section-based, similar to Weebly. Plus, you can create your own custom theme from scratch or hire a designer through a platform like Fiverr to build a template for a website that's completely unique.
On HubSpot's free plan, you can connect a custom domain, essentially allowing you to build a branded website for free if you've already registered a business domain. This is extremely rare for a site builder, in fact, none of the other Squarespace alternatives offer this. Keep in mind HubSpot's free plan still includes HubSpot branding, which can detract from the brand image you want to build.
HubSpot Website Builder Pricing
| | Free | Starter | Professional |
| --- | --- | --- | --- |
| Price/Month* | $0 | $23 | $360 |
| Pages | 25 | 50 | 10,000 |
| Blog Posts | 100 | 10,000 | Up to 100 blogs with 10,000 posts each |
| Landing Pages | 20 | 20 | 10,000 |
| Ad-free | ✕ | ✓ | ✓ |
| Connect a Domain | ✓ | ✓ | ✓ |
| Free SSL | ✓ | ✓ | ✓ |
| Online Store Via App | ✓ | ✓ | ✓ |
| Multilanguage | ✓ | ✓ | ✓ |
| Payments | ✕ | ✓ | ✓ |
| Password-protected Pages | ✕ | ✕ | ✓ |
*With annual billing; month-to-month contracts available for more
To remove HubSpot branding, you'll have to upgrade to a paid plan, starting at $23 per month. This is the same as Squarespace's first ecommerce plan, but keep in mind that HubSpot doesn't come with native ecommerce features. You'll have to add online store and ecommerce functionality using a free or premium third-party app from HubSpot's marketplace.
Our Expert Opinion
Hands down, HubSpot is the best Squarespace alternative for software that can scale as your operation grows. While Squarespace's new Fluid Engine site editor provides more design freedom, HubSpot is just a more advanced builder overall. The best part is, HubSpot offers a generous free-forever plan for building a site on your domain that integrates with its free built-in tools—all of which are more advanced than what any other site builder can offer.
IONOS: Cheapest Alternative to Squarespace

What We Like
All-inclusive plans with free domain, SSL, business email, and optional ecommerce starting from $1
Renewal prices increase, but are still far cheaper than Squarespace
Solid SEO, like automatic image optimization and Google PageSpeed
Dynamic content and personalization features at a low cost
Multilingual sites in 60+ languages
Dedicated success consultant
What's Missing
No free plan or free trial to test it
Basic editor isn't very customizable
Blogging, code, and social media integrations require Pro or Plus plan
No ecommerce plans with unlimited products
IONOS vs Squarespace
IONOS plans are far cheaper, with inclusive plans starting at $12/year and ecommerce from $1 month the first six months
IONOS is more beginner-friendly
Booking features included in second tier $5/month plan; Squarespace charges extra for scheduling
Multilingual websites available natively; Squarespace requires an integration
Squarespace has sleeker templates and true drag-and-drop editing vs IONOS' section-based editor
IONOS is the best alternative to Squarespace for businesses on a tight budget because its plans start at $1 per month. At this price, you may think that you're getting bare-bones features, but IONOS has inclusive plans with a free domain name, SSL certificate, and business email. In contrast, Squarespace provides all these, but only starting on the Business plan at $23 per month.
For $1 per month, you even have the option to include ecommerce in your plan. Though IONOS isn't as advanced as either Weebly or Shopify for ecommerce (e.g., it doesn't offer unlimited products), it's hard to beat for the price. Unlike any of the builders on this list, IONOS offers optional ecommerce on any of their plans.
In addition to being the cheapest competitor, IONOS is the best of all Squarespace alternatives for customer support. Regardless of your chosen plan, a dedicated success consultant will be assigned who can help you if you get stuck building your website or need tips on getting the most out of your site. This is a unique feature only found with this platform.
Though IONOS has extremely affordable plans, its base plan's MyWebsite Now editor is lacking in design and customization. On its basic editor, you have a minimal selection of templates and won't be able to add HTML or CSS to your website. But the MyWebsite Creator and MyWebsite Creator Pro editors in the Plus and Pro plans provide far more customization options, including code embedding, business apps, and more sophisticated editing tools.
This does get better with MyWebsite Creator and MyWebsite Creator Pro (with these two, you at least get coding features, more templates, and a more flexible editor). In addition, these are the plans you'll need to consider if you want to host a blog or need to integrate business apps for appointment booking, email marketing, and more.
IONOS Pricing
| | Starter | Plus | Pro |
| --- | --- | --- | --- |
| Intro Price/Month* | $1 | $8 per month | $350 per year |
| Renews At | $5 | $10 | $15 |
| Ecommerce** | Optional | Optional | Optional |
| Products | Up to 500 | Up to 5,000 | Up to 10,000 |
| Free Domain & SSL | ✓ | ✓ | ✓ |
| Free Business Email | ✓ | ✓ | ✓ |
| Editor | MyWebsite Now | MyWebsite Creator | MyWebsite Creator Pro |
| Blog | ✕ | ✓ | ✓ |
| Multilingual Site | ✕ | ✓ | ✓ |
| Built-in SEO | ✓ | ✓ | ✓ |
| Business Apps | ✕ | ✓ | ✓ |
| Social Media Integrations | ✕ | ✓ | ✓ |
| HTML & CSS | ✕ | ✓ | ✓ |
*Annual billing cycle, renews at a higher rate
**For an added fee
Keep in mind that $1 per month pricing is only for the introductory period and will renew at a higher rate. However, IONOS is still highly affordable in this regard, as its most expensive plan with ecommerce enabled (so essentially, it's priciest offering), will only set you back $35 a month, much cheaper than Squarespace's top-tier plan at $49 monthly.
Our Expert Opinion
IONOS doesn't offer groundbreaking design tools, so if you want a highly customized website in both design and function, Wix would be a better Squarespace alternative for you. But where IONOS excels is its solid offerings for low prices. This is why IONOS is one of the best cheap website builders available—you can get a domain, email, and the site builder you need to build and grow your small business website for $12 the first year.
GoDaddy: Best Alternative for Service-based Businesses

What We Like
Online booking tools, contact forms, email marketing, and social media integrations all start in the free plan
Unlimited storage and bandwidth on all paid plans
Free business email on paid plans
Super-easy to build a website, even for true beginners with no web design experience
What's Missing
No access to template library or option to choose your template
Limited customization, especially vs Wix
No app marketplace, limiting options to native tools available in plan tiers
Plans don't include free domain, unlike IONOS and Wix
SEO optimizer only with upper tiers
GoDaddy vs Squarespace
GoDaddy offers a forever-free plan while Squarespace only provides a 14-day free trial
GoDaddy's interface is more intuitive and the site editor is easier to use
GoDaddy has more native features, like a booking system and gated content (memberships); Squarespace only offers these as add-ons
GoDaddy plans are cheaper, especially the first year
Squarespace has much better templates and more customization
GoDaddy is the best Squarespace alternative for service and sales-based businesses needing a reliable appointment booking system complete. It's included on all plans, and payments are enabled (via Paylinks), though you'll need to upgrade to the Commerce plan for recurring appointments.
Still, a booking system is a rarity in entry-tier plans. For example, Squarespace requires you to purchase an extra feature called Squarespace Scheduling to get any sort of booking system, and you'll have to subscribe to Wix's Business Basic plan for native appointment booking tools. Read our GoDaddy website builder review to see whether it's a good choice for your brand.
GoDaddy is one of the simplest ways to get online. Its section-based editor is much easier to use than Squarespace's Fluid Engine drag-and-drop, although you get much less customizability as a trade-off. A template is preselected when you first set up your site, but you can change it to one of a dozen or so variations as soon as you start editing.
The templates and themes in the free version are repetitive and somewhat outdated—a far cry from the design you see from Wix. However, with any paid plan, you get full access to hundreds more template designs. Learn more, including how to build a website on GoDaddy in just five steps.
GoDaddy Website Builder Pricing
| | Free | Basic | Premium | Commerce | Commerce Plus |
| --- | --- | --- | --- | --- | --- |
| Intro Price/Month* | $0 | $9.99 | $14.99 | $16.99 | $29.99 |
| Renewal Price & Monthly Billing Rate* | N/A | $16.99 | $26.99 | $29.99 | $49.99 |
| Chat Bots | ✓ | ✓ | ✓ | ✓ | ✓ |
| Appointments | One-time | One-time | Recurring | Recurring | Recurring |
| Connect a Domain | ✕ | ✓ | ✓ | ✓ | ✓ |
| Unlimited Storage & Bandwidth | ✕ | ✓ | ✓ | ✓ | ✓ |
| Online Payments | ✕ | ✓ | ✓ | ✓ | ✓ |
| Boost Social Posts | ✕ | ✕ | ✓ | ✓ | ✓ |
| SMS Text Appointment Reminders | ✕ | ✕ | ✓ | ✓ | ✓ |
| Abandoned Cart Recovery | ✕ | ✕ | ✕ | ✓ | ✓ |
| Social & Marketplace Selling | ✕ | ✕ | ✕ | ✕ | ✓ |
| Email Sends per Month | ✕ | 100 | 25,000 | 25,000 | 100,000 |
*On an annual billing cycle
While not as cheap as IONOS, GoDaddy is cheaper than Squarespace the first year. Granted, like Squarespace, it has limited third-party integrations (for more, try Wix or Weebly), but its native features are solid. In addition to appointment booking, you get native SEO and marketing features plus unlimited storage and bandwidth (in paid plans). These will let you grow your small business website without breaking the bank.
Our Expert Opinion
The GoDaddy website builder is the best Squarespace alternative for service-based businesses thanks to native appointment booking tools in all plans, even the free one. Unlike some other Squarespace competitors that require add-ons or app integrations, it has additional functionality in native features, such as free chatbots, social and marketplace selling, email marketing, and social advertising tools.
Bluehost Builder: Best for Easily Building a WordPress Site

What We Like
No code WordPress page builder reduces the learning curve for beginners wanting a WordPress site
Free templates included
WordPress is installed and managed for you
All-in-one plans come with web hosting, domain, SSL, site builder, and email addresses
What's Missing
Less design freedom than Wix
Limited storage on basic plans
Time and learning curve to find and integrate plugins
No monthly plans, and no free plan or free trial to test the site builder
Bluehost vs Squarespace
WordPress has thousands more themes and templates
At $2.95 a month for the first year, and $9.99 on renewal, it's far cheaper than Squarespace's entry tier plan
WordPress plugins starting from free for features that require add-ons with Squarespace (e.g., member-gated content, online booking, restaurant tools, and more)
WordPress users can get ecommerce free with the WooCommerce plugin but will pay at least $23 per month to sell online with Squarespace
Templates aren't as sleek as Squarespace's and interface is less intuitive
Bluehost is a well-known website hosting provider that includes access to its beginner-friendly, drag-and-drop WordPress website builder with all hosting plans. It uses artificial intelligence (AI) to help you build a well-designed website without needing any prior site-building experience. Unlike the other Squarespace alternatives on this list, choosing Bluehost allows you to integrate WordPress' many themes and plugins.
This offers you extensive site functionality without having to learn how to create a website with WordPress. Plus, plans come with a free domain, SSL certificate, and email addresses for you and your team. However, while the Bluehost Builder is beginner-friendly, finding and configuring all the desired plugins and themes you need to create a fully functional website takes some time. Get the full picture by learning how to make a WordPress website.
Because of this, Wix's all-in-one site builder may still be a better option. It offers full customization capabilities and an extensive range of templates and themes, making it far easier to build your website and get it up and running quickly. Find out which to choose in our comparison of Wix vs WordPress.
Bluehost Builder Pricing
| | Basic | Pro | Online Store |
| --- | --- | --- | --- |
| Intro Price/Month* | $2.95 | $9.95 | $12.95 |
| Renews At* | $10.99 | $14.99 | $394.95 |
| Unlimited Storage & Bandwidth | ✓ | ✓ | ✓ |
| Free Domain & SSL | ✓ | ✓ | ✓ |
| Domain Privacy | ✕ | ✓ | ✓ |
| Automated Backups | ✕ | ✕ | ✓ |
| Email Addresses | 5 | Unlimited | Unlimited |
| Unlimited Ecommerce | ✕ | ✓ | ✓ |
| Booking Plugin | ✕ | ✕ | ✓ |
| Subscription Plugin | ✕ | ✕ | ✓ |
| Local & Country Tax Management | ✕ | ✕ | ✓ |
| Discount Codes | ✕ | ✕ | ✓ |
*On an annual billing cycle
Our Expert Opinion
Bluehost made our list of the best website builders for WordPress. It's the best Squarespace alternative for beginners who want to build a WordPress website without the steep learning curve. Its plans are much more affordable than Squarespace, and first-year pricing is discounted steeply, giving you time to build your website and get your business off the ground.
Shopify: Best Squarespace Alternative for Serious Ecommerce

What We Like
14-day free trial
Advanced ecommerce features
International selling tools
Thousands of premium themes
Multichannel point of sale (POS)
Huge selection of third-party apps
What's Missing
No free plan, unlike Wix and Weebly
Fewer than 10 free themes
Paid plans don't include a free domain
No recurring payments for memberships or subscriptions
Transaction fees on all plans
Lacking in design customizability
Shopify vs Squarespace
Comparable ecommerce in Shopify's $29 plan requires Squarespace's highest-tier $49/month plan
Shopify users can sell on many more platforms with dedicated omnichannel selling tools
Shopify's features are meant for ecommerce sites, whereas Squarespace's are more well-rounded for small business websites
Shopify has multiple dropshipping integrations vs two with Squarespace
Unlike the other Squarespace alternatives on this list, Shopify is a dedicated ecommerce platform. If selling goods or services online isn't your business' main focus, you're better off choosing a different Squarespace competitor.
However, if you're looking for a commerce platform that can grow with your online store, Shopify is hard to beat. Hands down, it's the best Squarespace competitor for large ecommerce sites, growing online stores, and businesses selling internationally. Learn how to set up a Shopify ecommerce store in just a few steps.
While Weebly tops our list as the best ecommerce builder for casual sellers, Shopify's features are better for growing, large, or international sellers. Shopify has advanced features for multichannel selling and is our top recommendation for the best multichannel point-of-sale (POS) system.
Shopify also has features for stores selling to international audiences. Things like market management, automatic language translations and payment conversions, local payment methods, and product pricing by market all come in Shopify's basic tier. Read our expert Shopify review to learn more.
Unlike Wix, Shopify doesn't have a free plan, but all its paid plans come with advanced ecommerce capabilities. To give you an example, abandoned cart recovery is only available on Squarespace's most expensive plan at $49 a month. On Shopify, it's available on the base plan.
Shopify does have some drawbacks, however. Oddly enough, Shopify doesn't have a built-in subscription feature, so if you're looking for an affordable way to charge recurring payments, try Weebly.
Shopify Pricing
| | Basic | Shopify | Advanced |
| --- | --- | --- | --- |
| Price/Month* | $29 | $79 | $299 |
| Free SSL | ✓ | ✓ | ✓ |
| User Seats | 2 | 5 | 15 |
| Inventory Locations | 4 | 5 | 8 |
| Online Transaction Fees | 2.9% + 30 cents | 2.6% + 30 cents | 2.4% + 30 cents |
| In-person Transaction Fees | 2.7% | 2.5% | 2.4% |
| Multichannel Selling | ✓ | ✓ | ✓ |
| Cart Abandonment | ✓ | ✓ | ✓ |
| Gift Cards | ✓ | ✓ | ✓ |
| Sell Internationally | ✓ | ✓ | ✓ |
| Third-party Apps | ✓ | ✓ | ✓ |
| Third-party Calculated Shipping | ✕ | ✕ | ✓ |
| Reports | Basic | Professional | Custom |
*On an annual billing cycle; monthly contracts available for a higher price
Shopify's biggest downside is its price. While the base plan is affordable at $29 per month, its most expensive plan will set you back nearly $300 a month. These prices don't include what you'll have to pay for any third-party integrations or premium themes you might need to purchase. Get more details in our head-to-head comparison of Shopify vs Squarespace.
Pro tip: Instead of buying a Shopify theme, invest in a custom theme for your business. You can find affordable designers on platforms like Fiverr.
Our Expert Opinion
Shopify is an excellent option if you're planning to grow your ecommerce business. It has plenty of tools that can scale your store, and its base-tier plan is affordable for the number of ecommerce features you get. Whatever you can't find natively on Shopify, you're sure to find on its third-party app marketplace. There's a reason why so many sellers (both big and small) choose Shopify for building an online store.
How We Evaluated the Best Squarespace Alternatives
Squarespace is one of the best small business website builders, but it might not be the right one for your brand and business needs. To help you find the best sites similar to Squarespace, we judged Squarespace competitors based on what's included in the price. As Squarespace is known for being extremely beginner-friendly, we also considered ease of use, customization, and design capabilities. Here's the breakdown of our evaluation:
Cost: While Squarespace is a fantastic all-in-one website builder, budget-strapped solopreneurs and startups may find its prices a little steep. Squarespace alternatives were judged based on overall affordability and what their plans offer for the price.
Features: General features pertain to things like storage, bandwidth, and built-in SEO tools. The top Squarespace alternatives have a good amount of these features present, as well as niche features your business might need, like tools for appointment booking, marketing, ecommerce, and online ordering.
Templates: Templates speed up the process of site building, especially if they are easy to customize and designed with your industry in mind. We not only looked at the quality of templates but at the selection as well. We determined that the best site builders have a categorized library of modern templates to suit as many industries as possible.
Support: As a part of how easy it is to build a website, good support is a must—especially for beginners. We judged the options on how good support is for each Squarespace alternative, if support is available 24/7, and the channels where customers can reach them.
Firsthand expertise: We have years of experience in web design and development, and used this expertise to see just how beginner-friendly the best Squarespace competitors are. We also tested each platform to see what you can accomplish with the site editing tools and native features. In addition, we considered popularity and real ratings and reviews from customers worldwide. Together, we used these to weigh each website builder's overall performance.
Frequently Asked Questions (FAQs)
How do I build a website for my business?
To build a website for your business, first choose a content management system (e.g., Squarespace or Wix). Then select and customize a template, create pages and navigation menus, add and optimize your content, connect your domain, choose a plan, and then launch your website. For a detailed walk-through, follow our guide for how to make a small business website in seven steps.
Is Squarespace better than WordPress?
Squarespace and WordPress are both leading website builders. However, Squarespace plans also include web hosting, a domain, and SSL for an all-in-one solution and it's far easier to build a Squarespace website. WordPress is just a CMS, and it's free, but you'll have to purchase a domain, SSL, and web hosting, and it has a much steeper learning curve. Read our Squarespace vs WordPress comparison to see which is better for you.
Which Squarespace competitor is best for SEO?
Wix is the best Squarespace competitor for SEO, followed closely by HubSpot. Wix gets the top spot due to its automatic optimization of images and schema markup, page-level SEO settings and code embedding, and for having Semrush keyword research tools built into the dashboard. Find out more about all the site builders that made our list of the best website builders for SEO.
Bottom Line
The best Squarespace alternatives each offer unique advantages that might make them an excellent choice for your small business website. Whether you need a low-cost or even a free plan, niche or advanced features, industry-specific tools, or plans that scale as your business grows, there's a website builder for you.
All things considered, Wix is the best alternative to Squarespace. It offers more design freedom and integrations, has the best site optimization tools for getting found online, and has a free plan to try it without risk or obligation.