Squarespace is a drag-and-drop website builder and host. While all businesses can use Squarespace, it's best for those who don't have technical proficiency and need to build a site quickly and affordably. Build your own Squarespace website by selecting a template, creating an account, choosing a domain name, customizing your template, and building pages.
Before you get started, however, you'll need to sign up for an account. It just takes a few minutes, and premium plans start at only $12/month. This includes everything you need to launch a site, including a free domain name, a free SSL certificate, web hosting, and access to the platform's easy-to-use live editor. Get started with Squarespace today.
Here's how to build a Squarespace website in 8 steps:
1. Browse & Select a Template
Squarespace includes a wealth of free templates, or pre-designed website themes, with every account. While these can be easily edited, picking a template that fits your brand, aesthetic, and site needs reduces the amount of customization needed — which means you can get your website live faster. To find the right template for your business, look for templates that come with the features and functionalities your site needs, then test it for usability before selecting it.
Look For Templates That Meet Your Needs
Choosing the right template for your business is key to quickly launching a website with Squarespace. To do so, simply navigate to Squarespace.com and click "Get Started" in the upper right side of the screen. Then, click on the "Skip to Templates" link. This will take you to a database of all available Squarespace templates.
Use the category links at the left of the screen to look for templates that fit the needs of your business; be sure to consider both features and design when selecting the right one. For example, a website for a restaurant will want to look for templates with restaurant-specific features such as menu pages and an online reservation system. Check out our article on the 15 best Squarespace templates for more guidance.
Test Templates of Interest
When you find templates that you like, use the demo feature to test how they look and function. To do this, hover over the image of the template and select "Preview" from the options that appear over the template thumbnail. This will open the template demo in a new window where you can test the site and see how it functions.
Select Your Template
Once you have tested different templates and found the one that best serves your business needs, select it by returning to the previous page and clicking the "Start with this design" button in the upper right corner of the screen.
2. Create an Account
After you select your template, you will be brought to a page where you will be prompted to create a Squarespace account. Input your information, such as your name, email, and password, and click the "Create Account" button at the bottom. You may also choose to sign up using your Google, Facebook, or Twitter account. It's free to create a Squarespace account, so no payment information is required at this point.
On the next screen, you will see a welcome message that reads, "Welcome to your new Squarespace Site." Click "Start" to be brought to the website editor where you can customize your template.
3. Customize Your Template
Next, you will be brought to the website editor where you can begin customizing your template and building your website. Squarespace uses an intuitive drag-and-drop (or click-and-edit); all site elements can be updated/changed with just a few clicks or drags. Start by adding your logo and site title, then update your head and footer, update style elements, add pages, customize pages with images and site copy, and update your menu.
Add Your Logo & Site Title
To add your logo or site title, click "Logo & Title" from the left-hand menu, or click "Your Site Title" from the website preview image. Input your business name as your site title, as well as your tagline if you have one. Scroll down to the logo section and click the "Add Logo" button to add your logo. This will open a window where you can browse your files. Find your logo, and select "Upload." To save, click "Save" in the upper left corner of the screen.
If you do not have a logo, try Squarespace's logo maker by clicking the "Create a New Logo." Alternatively, design one using Canva, a free and easy-to-use graphic design platform.
Then, scroll down to add your favicon; this is the icon that appears in browser tabs next to your site title. Click "Add a favicon" to open your files and select your favicon to upload. You also have the option to add a social logo. This is the image that is used to represent your content when it's shared on social networks. As desired, upload your social logo, then click the "Save" button in the upper left corner to save changes.
Update Design & Style Elements
Squarespace style elements are those that appear sitewide on all webpages, including the border, header and footer backgrounds, text color and font, and more. To update your site's style elements, click the "Home" button in the upper left corner of the screen to return to the main menu. Select "Design" from the left-hand menu options. On the next screen choose "Site Styles" from the left-hand menu under Design.
Read through the list of site style options to familiarize yourself with the customization options available; these include font, text, and color choices for each site element. For example, to change the color of your footer background, navigate to the Footer section and click "Background Color." Then select the color you want using the color picker that appears. Click "Save" in the upper left corner after making changes to save your customizations.
Complete all site style customizations by reviewing each site element and updating font and colors accordingly. You can always return to this later and make additional changes/updates.
Update Pages & Menu
Next, add the webpages you wish to include in your site and create your website's menu. To do this, hover over your theme's navigation menu to open options and select "Edit." This will open a list of the pages that make up the menu.
Most sites will use only one navigation menu; however, this template uses one to the left of the logo and one to the right. These can be customized separately. Under each menu on the left-hand side of the screen, you will see a list of pages, or "folders" as Squarespace calls them, with sub-pages below. Click each page to see its design, and determine if you want to keep those pages or delete them.
Add new pages by clicking the "+" to the right of the menu name (in this case, "Primary Navigation"), then selecting "Folders" from the menu that appears. Input your new page name. If you would like to add sub-pages, you can simply drag existing pages underneath it.
Next, delete pages you do not want to include in your website. To do this, hover over the page in the list and click the trash can symbol that appears to the left of the page name. For pages that you want to keep, change the title to fit your site's needs. To do this, hover over the current page title and select the gear icon.
In the following screen, input the title of your page as you want it to appear in your site's navigation. Then update the URL slug and title to match your updated page. Click "Save" from the bottom right when finished to save changes and to return to the site editor. After you have created all of the pages you want on your site, reorder them by clicking each page and dragging them to the appropriate position in the navigation menu.
Update Footer
A website footer is the area at the bottom of every webpage. Footers typically include a navigation menu, your location and contact information, social media links, a newsletter sign up (or other call to action), and a search bar. From the editor, update your footer by scrolling to the bottom of the live preview and clicking the element you wish to update within the footer. You can also add new elements, or blocks, by hovering over the existing blocks and clicking the arrow bubble that appears, then selecting a new block from the box that pops up.
4. Customize Pages With Images & Copy
With your template customized and all of your pages added, it's time to start customizing your pages. From the home screen, select "pages" from the left-hand menu. Select a page to customize by clicking on its page title from the live preview. Then, click on existing content elements to edit them, drag new elements onto the page from the available menu, or delete elements you feel don't serve your business's needs.
To add a new section, click the "+" that displays between each of the existing sections. From the box that appears, choose the type of section you would like to add, such as text, image gallery, contact, booking, and more.
Edit text by clicking on the existing text displayed in the templated section. You can delete, edit, or add to the text, and style it using an HTML editor. Add and edit media by hovering over an image section and clicking "Banner" or "Edit." Select the image you want to use from your files and click "Open."
Continue to update all of your webpages so that your site is fully customized to meet your business needs. If you need additional photography, you can access the Unsplash photo directory directly through Squarespace or use Pixabay or Pexels to source free, professional-quality photos.
5. Add & Configure Plugins
Plugins are easy-to-install third-party snippets of custom code that give your Squarespace website additional functionalities. These include anything from payment gateways for online checkout to Facebook chat, Instagram feeds, and embedded user reviews from other sites. Plugins are optional, but businesses will find there are one that meet their business's needs. Start by reviewing available plugin options via third-party sites, then install and set them up.
Review Plugin Types
There are many different plugins available that can give your Squarespace site a number of functionalities, from Facebook Chat to Google Reviews. Plugins are available from third-party providers. We recommend Elfsight as it has a comprehensive list of available Squarespace plugins. Navigate to Elfsight.com and click on "Widgets." Then, browse available plugins and consider which would best serve your site needs.
Here are the seven most commonly used plugins for Squarespace:
Form builder: Form builders enable you to easily build custom forms that collect user information, such as contact forms, information requests, and quote submissions.
Facebook Chat: Facebook Chat is a Facebook-hosted live chat that is embedded on your website. Users can click on the chat pop-up screen to engage with someone on your team for help or to complete a sale.
Google Maps: Use the Google Maps plugin to show visitors where your business is located. You can also use this to generate directions for visitors, making it a helpful feature for any brick-and-mortar business.
Google Reviews: Most businesses receive reviews on Google, and including these reviews on your website can help build social proof and instill confidence in site visitors.
PDF Embed: If your site includes links to PDF documents, such as printable forms or menus, a PDF embed plugin may be helpful; this allows you to show a PDF visually (instead of just a link) on pages and posts.
Testimonial Slider: Highlight your best reviews with a testimonial slider that automatically scrolls to display user feedback in a news-style banner.
Frequently Asked Questions: It's possible to create a FAQs section without a plugin, but a plugin makes it easier and more organized, so many businesses choose to use an FAQ plugin rather than manually designing their own section.
As Squarespace grows in popularity, there are an increasing number of third-party sites offering plugins to help users add website functionality. While Elfsight is a reliable resource for these plugins, we also recommend reviewing our list of the best Squarespace plugins.
Select & Install Plugins
Once you've selected the plugin you want, you'll need to set up an account and download the appropriate code from the third-party site. From Elfsight, for example, create an account and follow the subsequent steps to generate your plugin's code. Please note, however, that every plugin site will have its own set of steps for installation and fees for use.
If you choose to use Elfsight, create a free account by clicking on "Sign Up Free" in the upper right corner of the screen. Once your account is created, navigate to your dashboard, then click "Applications" and "+ Add application" button.
Browse available plugins by clicking on "Categories" or searching for the specific type of plugin you want. Once you have located the one you want to install, hover over it and click "+ Create widget."
Input the widget settings as desired (these will vary depending on the plugin and your needs), and click "Save." A popup box will appear where you are asked to select a plan for the plugin. Select the free plan to start, as you can always upgrade later. After selecting the free plan, or checking out of a premium plan, a popup box will appear with code for your widget. Copy the code and return to Squarespace.
From your Squarespace site editor, navigate to the page were you want to add your widget by selecting "Pages" from the main menu options. Hover over the page in the live editor and click "Edit." Scroll to the section of the page where you want to add your widget and click the pointer bubble to add a section. A popup box will appear with options of which type of content block you want to add. Find and select "Code."
A popup box will appear where you can input your code. Paste your code into the section and click "Apply" from the bottom right corner. Finally, click "Save" in the upper left corner of the screen to save all changes.
6. Prepare Your Site to Launch
After designing your website, you will need to prepare your website to launch. To do this, you need to connect your domain, add a site description, optimize for SEO by connecting Google Search Words, and create a 404 (error) page. Each is set up differently; however, most can be set up from "Settings" or "SEO" under the homepage of the website editor.
Connect Your Domain
From the Squarespace editor, go to the home menu and select the "Settings" menu option. On the following screen, locate and select "Domains" from the left-hand menu options.
In order to connect your own domain name to your website, you need to have a premium plan. Premium Squarespace plans also include a free domain, so register for a premium Squarespace plan to get your free domain. This will also eliminate the steps needed to connect a domain as it will be automatically connected. If you already own a domain, click the "Use a Domain I Own" button and follow the steps, which vary based on your domain host.
Add Business Information & Site Description
Next, input your site's basic descriptive information that will help in rank in search results. To do so, navigate back to the "Settings" page and select the "Business Information" tab. Complete the form, including your business name, address, and hours. Return to the homepage by clicking the arrow in the top left corner to return to "Settings," then again to return "Home."
Next, click the "Marketing" tab, then the "SEO" tab. Input your business description using 50 to 300 characters. This is what will appear below your site title and headline in search engine results. Be sure to include keywords within your business description. To learn more about keywords and why they are important, read our article on SEO optimization.
Connect Google Search Words
Google Search Words gives you information on which search terms and keywords people are using to find your site; this can help you craft content that meets your audience's needs. Connect to it by clicking "Google Search Words" under SEO. On the following page, click the "Connect" button that is in the middle of the screen. A popup will appear prompting you to sign into your Google account. Sign in, or create a new account. Finally, click "Allow."
Customize Your 404 Page
A 404 page is an error page that appears when a site link is broken or not found. Squarespace sites come with a standard 404 page, but you should customize this page; visitors who land on a 404 page typically exit the site, but a custom 404 page can keep visitors on your website by directing them elsewhere. To build one, go to "Pages" from the site editor home screen. Scroll down to "Not Linked" and click the "+" icon, then select "Blank Page."
Input the name of your page as 404 or something similar so you can easily identify it. Then, click "Edit" to add content blocks to build your page design. Include an image, a headline, and buttons that allow users to navigate to other pages. Click "Save" when you're finished creating your custom 404 page design.
Return to the homepage of the site editor. Select "Settings" from the left hand menu options. Under settings, click "Advanced," then "404." Open the dropdown list of pages and select your 404 page. Please note: This feature is only available to users with a premium account.
7. Publish Your Site
Now your site is ready to go live. To publish your Squarespace site, go to "Settings" from the website editor homepage. Select "Site Visibility" from the settings options. From the list, select the "Public" option to make your site visible online to everyone. There is no need to select "Password Protected" for most sites, as they are intended to be open to all. Only choose this option if your site is designed for members only.
8. Ensure Your Site Will Rank In Search Results
After you have published your site, you need to verify and index it so that it can be found by search engines, such as Google and Bing. To do this, you need to verify your site with Google Search Console and Bing Webmaster Tools and submit your site to the Google index. This is done within Google and Bing.
Verify Your Site with Google
Verify your site with Google Search Console for free. This tells Google that you are the site owner and lets Google know about your site so that it can appear accurately in Google's search results. To do this, click here to go to the Google Search Console. From there, click "Start" and follow the prompts.
Submit Your Site to Google
Submit your website to Google so that it is aware it exists. It's free to do and gets your site in Google's search results faster than if you wait to get found by Google. To do this, click here to visit Google and submit your website's URL to be crawled and indexed.
Verify Your Site with Bing
To get found on the Bing and Yahoo search networks, submit your site using the Bing Webmaster Tools for free. There, you can verify your site with Bing and manage your site's presence within Bing and Yahoo search results. To do this, go to Bing Webmaster Tools and log in or sign up. Then, copy your URL and paste it into the "Add Your Site" bar. For detailed steps, follow the instructions provided by Squarespace here.
5 Alternatives to Squarespace
Squarespace isn't the only easy-to-use site builder, and while it's a top choice, it's not the only well-regarded platform available. There are similar drag-and-drop website builders such as Weebly, Wix, and Gator by Hostgator, as well as menu-based site builders, such as WordPress. Each platform varies based on ease of use, as well as price, features, and functionalities.
Here are 5 top alternatives to Squarespace:
Squarespace, as well as its alternatives, provide businesses with ways to build professional websites at an affordable cost. While alternatives all work similarly, each website builder has its own unique editing interfaces, user design, inclusions, and costs. It can be hard to know which is the best for your business website, so compare them and read the best website builder reviews.
5 Pro Tips on How to Use Squarespace
Squarespace is a very versatile website builder; indeed, there's more to Squarespace than building a professional website. It can also be used to generate leads, spark conversations, and build relationships. For tips, we asked the professionals for their advice on how they make the most of Squarespace.
Here are 5 pro tips on how to make the most of Squarespace:
---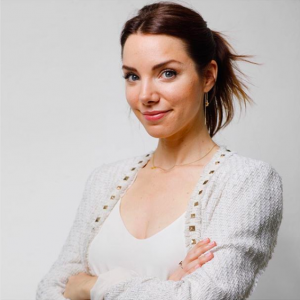 ---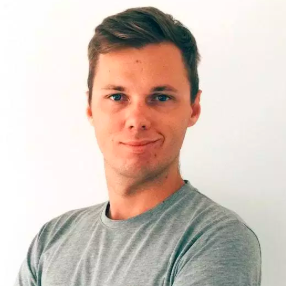 ---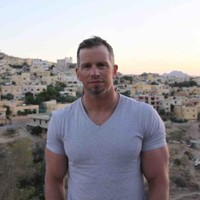 ---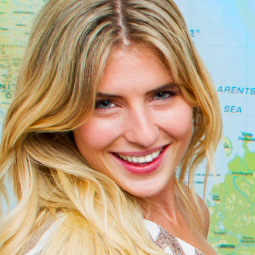 ---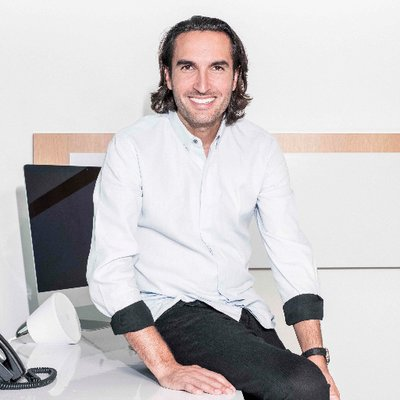 ---
Frequently Asked Questions (FAQs)
How much does Squarespace cost?
Squarespace offers free plans, as well as premium plans. Its premium plans start at $12/month, which includes unlimited bandwidth, a free custom domain name, a free SSL certificate, and 24/7 customer support. Plans increase to $18/month for unlimited storage, and $26/month for ecommerce capabilities. Compare plans and see what users have to say on our Squarespace Reviews Page.
Should I use Squarespace or WordPress?
To determine whether you should use Squarespace or WordPress, consider your experience with building websites, how much time you have to build a website, and your budget. While Squarespace is generally more expensive than WordPress, it is an easier platform to use. Get the full comparison in our article, Squarespace vs WordPress.
How do I build a business website?
How you build a website will depend on the platform you choose to build your site on. For example, if you build your website on WordPress, you will need to get web hosting, a domain name, find and install a theme, and customize your theme. Get the step-by-step details on how to build a small business website.
Bottom Line – How to Use Squarespace
Squarespace is a leading drag-and-drop website builder and web host. It's an ideal platform for businesses with limited technical knowledge that need to launch a site quickly and affordably. Build your own site quickly and easily by choosing a template, customizing it, adding a custom domain, and publishing it.
While Squarespace allows you to build and customize a template for free, it's best to secure a premium plan before building your site. This will save you hassle later by automatically connecting your free domain and adding SSL security to your site for as little as $12/month. Get started with Squarespace today.