Stripe is a developer-friendly payment processing solution best for online businesses wanting to add a customizable checkout to their website. Square is an out-of-the-box point-of-sale (POS) and payment processing platform that's best for small businesses needing an all-in-one solution.
When comparing Square and Stripe, the main difference is Stripe requires technical knowledge and needs to be installed on a separate website or app to accept payments. Square requires no technical skills and offers a free website that has Square payment processing automatically built-in.
Square: Best for individuals, brick and mortar businesses, and occasional online sales.
Stripe: Best for tech-savvy startups and growing ecommerce businesses.
Stripe and Square both:
When to Choose Square

| Square Strengths | Square Weaknesses |
| --- | --- |
| Excellent value, predictable fees | Account stability issues |
| User-friendly system | Limited customization options |
| All-in-one system, free POS and online store | Large businesses could outgrow the platform |
Takeaway: For most small businesses, Square is one of the best payment processors you can choose. It's incredibly user-friendly and bundles together everything you need to accept payments online, in-store, and via mobile all in one free package. Square's free software is an unbeatable value for individuals or businesses with just a few team members needing a solution you can implement immediately and manage yourself.
Learn more about their features and pricing on our review of Square Payments.
When to Choose Stripe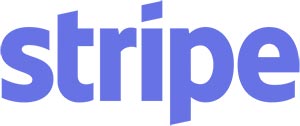 | Stripe Strengths | Stripe Weaknesses |
| --- | --- |
| Excellent developer tools | Requires technical skill |
| Predictable, competitive pricing | Account stability issues |
| Good for international or enterprise ecommerce businesses | No PayPal, limited options for in-person sales |
Takeaway: Stripe is an ideal payment processing option for any ecommerce business or service provider that needs to collect invoices or recurring payments online if you have a team of developers. Stripe is used by Target, Blue Apron, Glossier, Lyft, and thousands of other startups, growing, and enterprise-level businesses.
Stripe's over 300 integrations, reliable APIs, and detailed instruction documentation make it a great solution for businesses that want to create a customized checkout solution to add to their website.
Read what users think of using the service in our Stripe reviews page.
Still not sure whether Square or Stripe is right for you? Take this one-question quiz to find out:

Answer a few questions about your business and we'll give you personalized product match
Stripe vs Square Pricing
| | Stripe | Square |
| --- | --- | --- |
| Online card transactions | 2.9% + 30 cents | 2.9% + 30 cents |
| In-person card transactions | 2.7% + 5 cents | 2.6% + 10 cents |
| ACH debit transactions | 0.8% ($5 cap) | N/A |
| Recurring / card-on-file transactions | 2.9% + 30 cents* | 3.5% + 15 cents |
| | | |
*Plus 0.5% after first $1 million
Takeaway: Square and Stripe tie for pricing on ecommerce transactions. Plus, they both have no monthly, startup, cancellation fees, or monthly minimums—you're just paying per transaction (unless you elect to add-on extra features), and any contracts are month-to-month.
Stripe offers a better value than Square on recurring or card-on-file transactions for businesses that do regular invoicing or operate on a subscription model. Stripe also accepts ACH payments, sometimes referred to as EFT or bank transfers. ACH payments are a much more affordable payment method for large-sum invoices and recurring membership payments.
Stripe vs Square Features
Stripe

Square

Overall

Industry-leading developer features

Plug-and-play user-friendly solution

Just payment processing: Needs to be connected to a website or ecommerce platform

One-stop-shop: Includes a free online store and free point-of-sale (POS) software

Checkout screens

Highly customizable

Templated

Mobile payments app

N/A

Free

POS system

N/A

Free

Online store

N/A

Free

Invoice management

✔

✔

Accepts all major credit and debit cards

✔

✔

Stand-out payment types

ACH, international payments, Alipay, WeChat Pay

PayPal, Square Pay, native gift card solution

Customer support

Excellent, 24/7 phone support

Limited-hours phone support
Takeaway:
Square is the winner when it comes to ease of use and overall value for small businesses. Anyone can sign up for a free account and start accepting payments online, in-store, or through the mobile app in a matter of minutes through Square's free software.
With Stripe, you have to connect the processor to your website or a third-party POS app. And, setting up a custom checkout (which is the best part of using Stripe) requires technical skill and ongoing maintenance.
Stripe offers way more flexibility with payment options—eight wallet payment options (compared to Square's three), a dozen local payment options, over 135 currencies, and options to set up local Stripe accounts in over 25 countries. However, you cannot accept PayPal payments through Stripe, but you can with Square.
Stripe vs Square Ease of Use
Overall, Stripe and Square are both relatively easy to use, as they are designed for small businesses and startups. They are both extremely easy (and free) to sign up for, and offer instant access to credit card processing tools. However, making the most out of what Stripe has to offer requires some technical development knowledge.
Stripe Ease of Use
Like Square, Stripe gives you instant access to its wide array of credit card processing tools the minute you sign up for your Stripe account. Unlike Square, which lets you accept credit cards using a number of online and offline means, to accept payments with Stripe, you'll need to connect it to an online sales platform, like an online store. This is how Stripe is used by the majority of its small business users.
Stripe provides plug-and-play integrations for a huge number of ecommerce platforms. In most cases, your online setup takes just minutes. But, you do need to have your separate online store set up to accept orders and payments online using Stripe. Plus, if you want to use Stripe for in-person payments, you'll have to add third-party providers, which requires additional setup.
Square Ease of Use
Whether you're looking to create an online store, sell via mobile, or add Square payments to an existing POS or ecommerce platform, Square makes it very easy to get started. Signing up for a free account takes just a few minutes, then you can manage everything through your Square Dashboard. POS apps can be downloaded for free on any iOS or Android device. Plus, Square has a Getting Started guide, complete with step-by-step instructions and videos.
Bottom Line – Stripe vs Square
When debating between choosing Square or Stripe for your business, it comes down to one question: Are you a tech-savvy startup or a business owner looking for a user-friendly solution? For tech-savvy startups wanting lots of flexibility, Stripe is best for you. Square offers a plug-and-play solution for accepting payments anywhere, along with a suite of free business management tools that is the better fit for most small businesses.